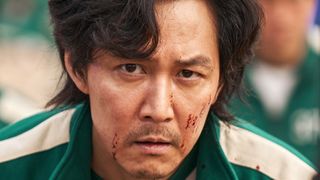 (Image credit: Netflix)
Squid Game season 2: key info
- Squid Game has been renewed for a second season
- New episodes on track to release in 2024
- Creator Hwang Dong-hyuk has promised that "Gi-hun will come back", and confirmed that more gruesome challenges will feature
- Episodes are likely to explore Gi-hun's quest for revenge, while Jun-ho, In-ho and the recruiter are also expected to return
- A new murderous robot doll, Cheol-su, will be introduced
Squid Game season 2 has officially been given the 'green light' by Netflix, meaning new episodes of Hwang Dong-hyuk's dystopian survival drama are on the way.
Squid Game took Netflix (and the world) by storm in 2021, racking up billions of viewing hours and quite literally changing the game for how the streamer measures the success of its shows (fans even smuggled Squid Game into North Korea, it was that successful).
It's no wonder, then, that Netflix confirmed the development of Squid Game season 2 shortly after the series' debut came to an end. Naturally, story, cast and release date details are thin on the ground at this stage, but we've nonetheless rounded up everything we know so far about the show's highly-anticipated second outing.
It goes without saying, but proceed with caution if you want to avoid spoilers for Squid Game's first season.
Release date: The show's creator, Hwang Dong-hyuk, has confirmed that production will begin on Squid Game season 2 some time in 2023, in preparation for a targeted 2024 release.
Cast: Hwang has promised that both Gi-hun and The Front Man, In-ho, will come back in season 2, meaning we're likely to see actors Lee Jung-jae and Lee Byung-hun again. Wi Ha-joon and Gong Yoo could also all return as Jun-ho and the recruiter, respectively, but the likes of HoYeon Jung and Oh Yeong-su probably won't be coming back (given that their characters are presumed dead).
Story: The most likely plot thread to explore is Gi-hun's quest for revenge, but creator Hwang has also expressed an interest in delving deeper into the relationship between The Front Man and his brother, Jun-ho. We could see more of the recruiter, too, while the show's famously gruesome challenges will also be returning.
Squid Game season 2 release date
Squid Game was officially renewed by Netflix for a second season in June 2022, some six months after Netflix co-CEO Ted Sarandos admitted to reporters that "the Squid Game universe has just begun."
There's been no confirmed release date for new episodes on the streamer's part, but Squid Game's creator, Hwang Dong-hyuk, revealed in October (via Vanity Fair) that he hopes Squid Game season 2 will release in 2024 at the latest. Hwang has also confirmed that production will begin on season 2 at some point in 2023.
Back in June, the director confirmed – in an open letter to Twitter (see below) – that he'd submitted a script for his upcoming movie project, Killing Old People Club, and that he planned to dedicate the coming months towards writing Squid Game season 2. It figures, then, that shooting on new episodes is now due to begin in 2023.
Hwang Dong-Hyuk writer, director, producer, and creator of @squidgame has a message for the fans: pic.twitter.com/DxF0AS5tMMJune 12, 2022
2024 might sound like a long wait for new episodes, but Squid Game fans should be grateful that a second season is in the works at all. Creator Hwang was, at first, hesitant to talk about whether or not Squid Game season 2 would happen (he initially told The Sunday Times that it wouldn't), citing his desire to focus on other projects, including his aforementioned film project, Killing Old People Club.
The runaway success of the show, though – which saw fans across the world tune in to Squid Game for a total of 1.6 billion hours during its opening month – seemed to encourage its creator to rethink his early reluctance.
In subsequent interviews, Hwang appeared increasingly confident about potential narratives for the future of Squid Game. In an October 2021 chat with The Hollywood Reporter, he said he did in fact have a few ideas for what a second season could look like, before later telling The Guardian that he actually has "a very high-level picture" of a potential follow-up story.
He then confirmed in November last year that "there will indeed be a second season" of Squid Game – before Netflix itself had revealed as much – with Hwang feeling as though audiences had left him "no choice" but to write more.
What's more, given that Netflix boss Ted Sarandos spoke of a "Squid Game universe" in his announcement about the show's renewal, we think it's unlikely that Hwang's world-beating series will stop at just two seasons. Hwang himself agrees, too, teasing in a recent press conference that he wants Hollywood stars to feature in a possible season 3.
Squid Game season 2 cast
Because most of Squid Game's season 1 characters (spoilers!) bite the dust, it's difficult to predict which actors may return for season 2.
As we explain in more detail below, we're likely to see one (if not all) of Lee Jung-jae, Wi Ha-joon, Lee Byung-hun and Gong Yoo return as Gi-hun, Jun-ho, In-ho and the recruiter, respectively, but the jury is out on the rest of season 2's cast.
It seems as though some of the actors who played those deceased characters aren't too fussed about not returning for more, either. In a theory-debunking video feature with Vanity Fair, for instance, Sae-byeok actor HoYeon Jung said: "I was quite happy that [Sae-byeok] can die [...] so I can get rid of [the] stress."
As much as fans have called for Sae-byeok's miraculous resurrection in Squid Game season 2, then, we think it's highly unlikely she'll be returning to the fray. The same goes for actors Heo Sung-tae and Oh Yeong-su, who played Jang Deok-su and Oh Il-nam in season 1, respectively.
Mind you, Gi-hun actor Lee Jung-Jae recently shared his own wild idea for Squid Game season 2. Speaking after winning Best Actor at this year's Screen Actors Guild Awards, he revealed to Entertainment Tonight that he hopes to see fan-favorite characters like Sae-byeok and Ali return in new episodes.
"My idea is that maybe the masked men took all of [the dead characters away] and made sure they came back to life," Jung-jae told reporters on the red carpet. If that wish turns out to be accurate, perhaps we could see the likes of Heo Sung-tae, Kim Joo-ryeong and Anupam Tripathi return in Squid Game season 2, after all. Hwang himself recently told Reuters, "I'm sorry I killed them so easily; I didn't know this was coming" – so there's hope yet!
In all likelihood, though, new episodes will feature Jung-jae as Gi-hun alongside a host of new actors. How long they last in the show, of course, is an altogether larger question.
Incidentally, creator Hwang has also spoken of his desire to see Hollywood stars (including Leonardo DiCaprio, no less) appear in future seasons of Squid Game – but none are expected to appear in season 2, specifically. "There will be no known Hollywood actor in [Squid Game] season 2," Hwang told reporters at a recent press conference. "That's not in the plan, and if the stage changes, maybe in season 3 – but for season 2, [the show] is still set in Korea.
"Leonardo DiCaprio did say he's a big fan of Squid Game, so maybe if time or chances allow, we can ask him to join the games," Hwang joked.
Squid Game season 2 story
So, what might this second season actually look like?
Again, there's been very few confirmed details just yet, but creator Hwang's early suggestions – coupled with our own thoughts about Squid Game's season 1 ending – mean we can envision several possible narrative scenarios for Squid Game season 2.
The most obvious plot thread to explore in future episodes is Gi-hun's quest for revenge. Evidently, given the show's final shot, the character is enraged by the game organizers' continued pursuit of downtrodden contestants, and the suggestion is that Gi-hun wants to expose them.
Hwang seems to share the interest in fleshing out Gi-hun's journey. In a 2021 interview with The Associated Press, the writer said: "I will promise you this: Gi-hun will come back, he will do something for the world."
"[We could] explore more about how he's going to navigate through his reckoning with the people who are designing the games," the creator also told THR.
Should the show decide to go in this direction – as seems likely to be the case – it could do so in two ways. The first might see Gi-hun attempt to convince others of the game's existence, exposing its corruption and inhumanity from the outside – he is, after all, a much richer man now. The second could see Gi-hun return to the game itself, with greater knowledge of its inner workings and ultimate objectives.
As unlikely as that second scenario sounds – it doesn't really make sense for Gi-hun to return to a game which almost cost him his life – the former, more realistic scenario would likely eliminate much of what makes Squid Game so entertaining: the games themselves.
Both Hwang and Gi-hun actor Lee Jung-jae seem to agree on this front. Speaking to E! on the SAG awards red carpet in February 2022, the latter responded to questions about Squid Game season 2 by saying: "I hope that [Gi-hun] is definitely going to win [the games] again to do something good." That suggests Gi-hun will be returning to the mysterious island (and competing in its deadly puzzles) in new episodes of the show, presumably in an effort to uncover the truth behind their design.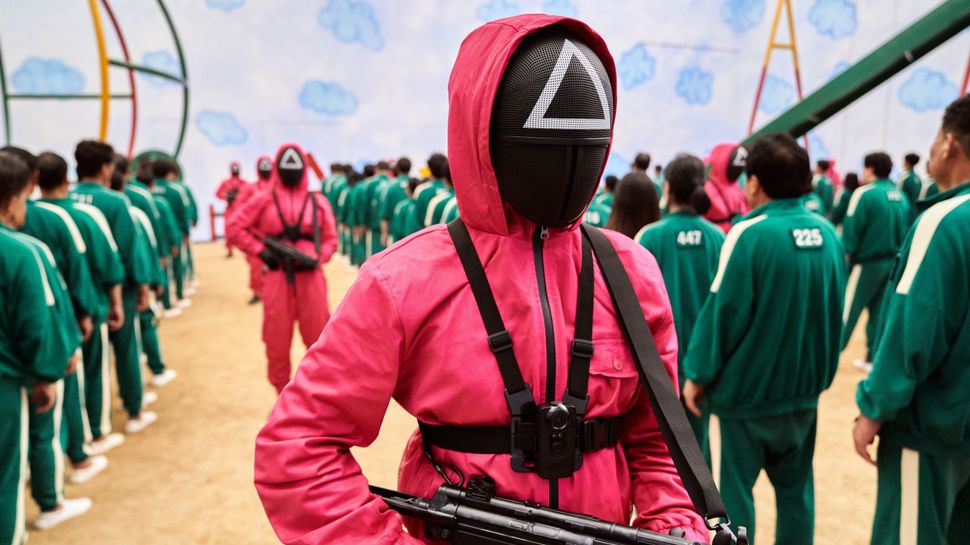 Hwang himself also revealed, in a May interview with Vanity Fair, that Squid Game season 2 will definitely feature more of the show's famously perilous puzzles – further hinting that Gi-hun will stage a dramatic return to the remote facility at the heart of Squid Game's debut season story.
The writer-director then confirmed, in his aforementioned letter announcing the show's renewal, that Squid Game fans will "be introduced to Young-hee's boyfriend, Cheol-su," in season 2 – a reference to the series' now-iconic murderous robot doll.
Young-hee featured in Squid Game's first episode – Red Light, Green Light – as a motion-sensing animatron that ordered the deaths of any contestants caught moving while under its watchful gaze. Young-hee was responsible for 255 fatalities in the show, making Red Light, Green Light the deadliest game of any featured across Squid Game's nine episodes.
Cheol-su, it seems, is a male companion of Young-hee – and one we expect to be equally terrifying. Perhaps he'll even sing his own version of the latter's eerie "Red Light, Green Light, 1-2-3" jingle…
In any case, the show's creator and screenwriters clearly have a job on their hands if they hope to repeat Squid Game's initial appeal while also maintaining narrative logic. In that aforementioned May interview, Vanity Fair reported that Hwang "only has about three pages' worth of ideas that he plans to turn into a script" for season 2, so it's no wonder we're unlikely to see a follow-up season until 2024.
Other possible plot threads for Squid Game season 2 include examining the fate of Hwang Jun-ho, the undercover cop who discovers The Front Man to be his brother, In-ho. Although he was shot and subsequently fell off the edge of a cliff, there's a good chance Jun-ho survived the encounter, and given that we still don't know In-ho's motivation for becoming the game's Front Man, this seems a likely narrative thread for the show to explore.
Hwang has shown an interest in developing this thread, too. "I'd like to explore that storyline – what is going on between those two brothers?," he told THR. He also mentioned The Front Man by name in his aforementioned fan letter.
Interestingly, the show's creator has likewise hinted at the possibility of following the mysterious recruiter in more detail. "I could also go into the story of that recruiter in the suit who plays the game of ddakji with Gi-hun and gives him the card in the first episode," Hwang told THR shortly after the series' 2021 debut.
Elsewhere, though, Squid Game's first season doesn't leave a whole lot of questions unanswered – mainly because, well, most of its characters end up dead.
The most important thing, for Hwang and fans of the show, is that Squid Game season 2 maintains the drama, intrigue and dark humor that made the first crop of episodes so unique. While we'd love to see more of the show's deadly puzzles – and by the sounds of things, we'll be getting some – it'd be a shame if Netflix sanctioned a shoddy second run (that doesn't make narrative sense) for the sake of cashing in on its popularity.
But Hwang himself is well aware of that risk. "I do realise there are huge expectations for season 2," he told The Guardian at the end of last year. "I keep asking myself whether I can make it better than season 1. I do not want people to [be] disappointed."
In the history of television, it's difficult to think of a writer under heavier weight of expectation than Hwang right now. However Squid Game season 2 turns out, though, one thing is certain: millions will be tuning in to watch it.
Sign up to receive daily breaking news, reviews, opinion, analysis, deals and more from the world of tech.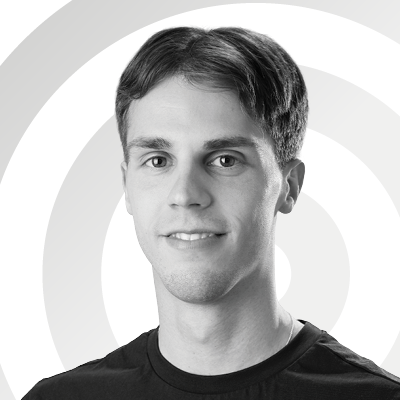 Axel is a London-based Senior Staff Writer at TechRadar, reporting on everything from the latest Apple developments to newest movies as part of the site's daily news output. Having previously written for publications including Esquire and FourFourTwo, Axel is well-versed in the applications of technology beyond the desktop, and his coverage extends from general reporting and analysis to in-depth interviews and opinion.
Axel studied for a degree in English Literature at the University of Warwick before joining TechRadar in 2020, where he then earned an NCTJ qualification as part of the company's inaugural digital training scheme.