Star Wars: Skeleton Crew: cast, plot speculation, and everything we know
News
Contributions from
published
Star Wars: Skeleton Crew, which stars Jude Law in that galaxy far, far away, is due out before the end of the year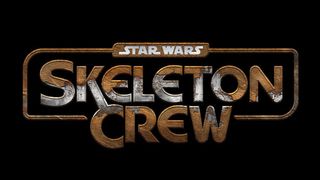 (Image credit: Lucasfilm/Disney)
Star Wars: Skeleton Crew: Key information
- Scheduled to arrive in late 2023
- Launching exclusively on Disney Plus
- Co-created by Jon Watts, director of Spider-Man: No Way Home
- Season 1 reportedly comprises eight episodes
- Set in the same post-Return of the Jedi timeline as The Mandalorian, The Book of Boba Fett, and Star Wars: Ahsoka
- Stars Jude Law and Kerry Condon among others
- No trailer released yet
- Character and plot details thin on the ground
Star Wars: Skeleton Crew is an outer space adventure where the younglings are in charge.
The long-running interstellar franchise has put children front-and-center before – most notably in The Phantom Menace and Obi-Wan Kenobi. However, this upcoming Disney Plus TV series goes one step further by making kids the stars of the show. It was even pitched as The Goonies in space by Spider-Man: No Way Home director Jon Watts and regular collaborator Christopher Ford, who deliberately set out to emulate the Steven Spielberg-produced Amblin movies (such as The Goonies) of the 1980s.
If you're curious to learn more about Star Wars: Skeleton Crew, then, you've come to the right place. Below, we've rounded up everything you need to know about the forthcoming TV series, including speculation about the release date, the show's plot, and details on its cast and crew. We'll also explain why it's been conceived as an entry point to Star Wars, so read on to take your first step into a larger world.
Star Wars: Skeleton Crew release date
Star Wars: Skeleton Crew's release date hasn't been announced yet. But, there's a strong chance it'll be the next new Star Wars TV show to debut on Disney Plus once Star Wars: Ahsoka ends in mid-October.
According to ComicBook.com, former Family Matters star Jaleel White (who revealed he's playing a space pirate) let slip that "it's coming out in November/December". That date sound plausible, given that Deadline reported that the show finished shooting in January 2023. Ahsoka wrapped in October 2022 ahead of an August 2023 premiere, so a November/December debut for Skeleton Crew would fit within a similar timescale. And, with Loki season 2's six episodes set to air between October 6 and November 17, Skeleton Crew's arrival post-Loki 2 seems even more likely.
That said, the ongoing actors and writers strikes in Hollywood mean we might have to wait for this particular visit to a galaxy far, far away. If Skeleton Crew's stars and creators aren't available for promotion duties later this year, Disney and Lucasfilm may decide to hold off until they can give the series a bigger media push, which may mean it's delayed until 2024. We'll update this section once we know more.
Star Wars: Skeleton Crew cast
Right now there's a whole lot of 'TBC' on the Star Wars: Skeleton Crew cast list. Here's who is confirmed to appear so far, though:
Jude Law as TBC
Ryan Kiera Armstrong as TBC
Ravi Cabot-Conyers as TBC
Kyriana Kratter as TBC
Robert Timothy Smith as TBC
Tunde Adebimpe as TBC
Kerry Condon as TBC
Jaleel White as TBC
Jude Law (a lifelong Star Wars fan) is expected to be protector-in-chief as the show's main male lead. He's refused to confirm or deny whether he is – as is strongly rumored – playing a Jedi, but the Fantastic Beasts star has teased (via Entertainment Weekly (EW)) a few tidbits about his character.
"He is someone the children meet on their attempt to get home," said Law. "He is like a lot of the world that they experience: contradictory, and at times a place of nurture and other times a place of threat."
Law also told Empire magazine that he's trying to bring aspects of a certain Corellian smuggler to the role, saying: "What I wanted to imbue was the humor and the sardonic nature of [Han] Solo. The slight tone of, 'Aw, this is all rubbish. What am I doing here?' I think that's a very Star Wars thing, the lovely irony that someone in it is a little throwaway about the whole thing."
Of Law's quartet of young co-stars, Ryan Kiera Armstrong has the most impressive resumé, having appeared – among many other roles – in hit Prime Video movie The Tomorrow War and as a young Antonia (Taskmaster) in Black Widow. She's joined on the adventure by relative newcomers Ravi Cabot-Conyers (the voice of Antonio in Encanto), Kyriana Kratter (Disney's Bunk'd) and Robert Timothy Smith (Mythic Quest).
Older stars confirmed for the Skeleton Crew cast include actor and TV on the Radio's lead singer Tunde Adebimpe, plus The Banshees of Inisherin Bafta winner Kerry Condon. As we mentioned earlier, Family Matters star Jaleel White has revealed that he's playing a space pirate.
Star Wars: Skeleton Crew, an Original series starring Jude Law, from executive producers Jon Watts, Christopher Ford, Jon Favreau and Dave Filoni, is streaming in 2023 only on @DisneyPlus. pic.twitter.com/cEP3uXO4AwMay 26, 2022
Law aside, the biggest names are arguably behind the camera. Star Wars: Skeleton Crew co-creator/co-showrunner Jon Watts directed all three of the Marvel Cinematic Universe's (MCU) Spider-Man movies. The third – Spider-Man: No Way Home – is Sony Pictures' (and Marvel's by proxy) highest-grossing non-Avengers movie, so it wasn't a surprise when he was selected to introduce the Fantastic Four to the MCU. However, in April 2022, Deadline revealed that Watts was Marvel's first family behind. Within weeks, we learned that he'd opted to swap Marvel for Star Wars, another of Disney's multibillion-dollar properties.
According to the Writers Guild of America, Watts has written six of Skeleton Crew's eight episodes with co-creator and co-showrunner Christopher Ford, whose previous credits include Clown, Cop Car and, Spider-Man: Homecoming. The other two episodes are scripted by Myung Joh Wesner, who's also credited on upcoming Hulu show Career Opportunities in Murder and Mayhem.
Unsurprisingly, Watts directs at least one episode of Skeleton Crew. Variety reports that shots will also be called by David Lowery (Peter Pan & Wendy), Jake Schreier (Robot & Frank, Beef), and two Mandalorian veterans in Bryce Dallas Howard and Lee Isaac Chung. Perhaps the most exciting news on the directing front, though, is that Daniel Kwan and Daniel Scheinert – aka the Oscar-winning directors of Everything Everywhere all at Once – are also taking control of an episode. Should we expect to see Stormtroopers with sausage fingers?
Lastly, Jon Favreau and Dave Filoni, overseers of this particular corner of that galaxy far, far away, are on hand as executive producers.
Star Wars: Skeleton Crew plot
And here's a first-look image of Jude Law in Star Wars: The Skeleton Crew #StarWarsCelebration pic.twitter.com/xDzm3xJ6vOApril 7, 2023
Here's the show's story synopsis, courtesy of an April 2023 Walt Disney Company press release: "Skeleton Crew follows the journey of four kids who make a mysterious discovery on their seemingly safe home planet, then get lost in a strange and dangerous galaxy. Finding their way home – and meeting unlikely allies and enemies – will be a greater adventure than they ever imagined."
Other plot details are scarce right now, but there are some things we know about Star Wars: Skeleton Crew, based on what its talent have teased at various press events.
Skeleton Crew was officially announced at Star Wars Celebration 2022 in Anaheim, California. Back then, we found out it'll be set at a similar point in the Star Wars timeline to The Mandalorian, The Book of Boba Fett, and Star Wars: Ahsoka, and that the series (as mentioned above) follows a quartet of kids making their way home across a dangerous galaxy. Jude Law's one part Jedi, one part Han Solo character will help them on their journey.
If the Star Wars: Skeleton Crew plot feels reminiscent of the movies released by Steven Spielberg's Amblin production company in the 1980s, that's entirely intentional. "Jon Watts came to me, very much wanting to do a sort of Goonies in Star Wars," Kathleen Kennedy, Lucasfilm president and Amblin co-founder, told ComicBook.com in May 2022. "Needless to say, I'm going to say yes. It's just evolved out of that kind of enthusiasm in wanting to tell stories in this space."
Although the main characters in Star Wars: Skeleton Crew are pre-teens, the brains behind the series are aiming for multi-generational appeal.
"Hopefully it can be for all ages," co-creator Christopher Ford said in an EW interview earlier this year. "When we told Kathy Kennedy that we wanted to go for that Amblin tone, which she perfected over the years, what she would say is that they never thought of those as movies for kids. They just happen to be about kids, a story of a kid going on an adventure. So it could be for anyone.
"Skeleton Crew's tone is an adventure. We wanted it to be a lot of fun. But of course, along with adventure comes the downside of it, which is danger. And when the kids are in danger, it's extra fraught. So we played with that, but overall we wanted it to be just a fun adventure."
🚨'Star Wars : Skeleton Crew' has officially wrapped now!It's due to come out in late 2023.🚨#TheMandalorian #starwars #skeletoncrew #ahsoka pic.twitter.com/NW7AkaVGh2May 2, 2023
Luckily, the kids won't be all alone in outer space, as they'll be protected by Law's mysterious figure. Telling Empire that his relationship with the children is "complicated", Law added: "They need guidance, but they're vulnerable. And so throughout, the people they meet, you question all of them. Is my character nice? Is he not? You just want them to be alright and get back home. But if you know Jon [Watts] and Chris [Ford]'s work, you'll know that the kids aren't always safe."
That element of risk is arguably a given, seeing as Skeleton Crew plot takes place around the time of the aforementioned TV shows. In other words, it's set in that post-Return of the Jedi era when the nascent New Republic is doing its best to keep bounty hunters, pirates, and Imperial remnants in check.
"For us, it was a great era," Ford told EW. "Because as much as the New Republic is trying to bring things back, it's a kind of lawless, wild time. So there's a kind of a lot of danger. If we had set it earlier, the kids would have, you know, maybe just met the Empire and just got… just [got] shut down. So, this is more of a galaxy to get lost in."
It's already been confirmed that the three other shows in this time period are building up to a "climactic" crossover movie directed by Ahsoka showrunner (and keeper of the galaxy's lore) Dave Filoni. But even if Star Wars: Skeleton Crew's storylines do – as we expect – overlap with those of its stablemates, they shouldn't prove a barrier to younglings and Star Wars newbies.
"We're seeing the opportunity for fans to find where their entry point is in Star Wars," Kennedy explained during an April 2023 interview with IGN. "There's a lot of things going back almost 50 years, so you don't want people to feel like they have to see everything in order to step into Star Wars. Something like Skeleton Crew, we're really excited about because it's aimed at younger kids but will still bring in the fans, still bring in adults. I think that's the beauty of the storytelling that's going on now, that everyone can find where their entry point is."
Star Wars: Skeleton Crew trailer
There's no official Star Wars: Skeleton Crew trailer yet, but attendees at Star Wars Celebration 2023 were treated to a sneak peek. According to Variety, the footage included "shots of the children on speeders, in school, on spaceships, and a tease of familiar villain from The Mandalorian". This villain is reportedly Vane, the Nikto pirate who caused Din Djarin, Baby Yoda, and Greef Karga some problems in The Mandalorian season 3. This would tally with the rumor that pirates will be the main antagonists in Skeleton Crew.
The Celebration clip also featured a first look at Jude Law's character. However, if you can't wait for an actual Skeleton Crew trailer, there is an extremely brief shot of him (about nine seconds in) in the Star Wars Day video above.
How will Star Wars: Skeleton Crew tie into other movies and TV shows?
Right now, we're not sure how important Star Wars: Skeleton Crew will be for the post-Return of the Jedi timeline.
Sure, it's set around numerous other popular TV series, including The Mandalorian, but there's no telling if events depicted in Skeleton Crew will tie into, or even set up, what could be explored in The Mandalorian season 4 and other future shows. Skeleton Crew may end up being a standalone adventure that exists alongside, but doesn't get caught up in, the events of Mando, Ahsoka, and company.
Still, given Star Wars is building towards a huge climactic event centered around some of the best Disney Plus shows, Skeleton Crew could be an important cog in the overarching plot. If Law's character is revealed to be another Jedi in exile, he might team up with Mando, Boba Fett, Ahsoka (and her Rebels crew, if they stick around) to try and snuff out the Empire's embryonic plan to form the First Order, aka the villains of the Star Wars sequel film trilogy. We'll have to watch Skeleton Crew first to determine how crucial it may be to the story Filon and Favreau are telling. Hopefully, it won't be long before the series lands on our screens.
For more Star Wars-based coverage, find out how to watch the Star Wars movies in order. Alternatively, read our guide on all of the new Star Wars TV shows and movies that are coming soon.
Get daily insight, inspiration and deals in your inbox
Get the hottest deals available in your inbox plus news, reviews, opinion, analysis and more from the TechRadar team.
Richard is a freelance journalist specialising in movies and TV, primarily of the sci-fi and fantasy variety. An early encounter with a certain galaxy far, far away started a lifelong love affair with outer space, and these days Richard's happiest geeking out about Star Wars, Star Trek, Marvel and other long-running pop culture franchises. In a previous life he was editor of legendary sci-fi magazine SFX, where he got to interview many of the biggest names in the business – though he'll always have a soft spot for Jeff Goldblum who (somewhat bizarrely) thought Richard's name was Winter.