Hulu: how to sign up, apps, devices, shows, plans, and Hulu + Live TV explained
News
Contributions from
last updated
If you're thinking about subscribing to Hulu, here's everything you need to know about subscription tiers, back catalog, and more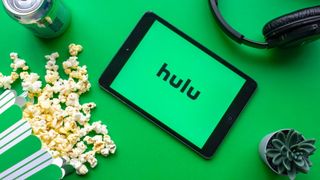 (Image credit: oasisamuel / Shutterstock.)
Hulu is in the big leagues when it comes to A-list content. In fact, with critically adored shows such as The Bear, The Handmaid's Tale and Atlanta in its packed content library – not to mention the hundreds of acclaimed movies and TV shows in its back catalog – we'd go as far as saying that Hulu is one of the best streaming services on the market.
So while it may not grab quite as many headlines as Netflix, Max or even its more famous Disney-owned stablemate, Disney Plus, Hulu is still the place to go if you want to see the vampires of What We Do In The Shadows rubbing shoulders with timeless small screen classics such as Buffy the Vampire Slayer, Frasier and The X-Files. The movie offering is also impressive, and boasts memorable homegrown releases such as time-loop rom-com Palm Springs and Predator prequel Prey.
Although the Hulu library has been trimmed down in recent months – and some packages are going up in price from October 12 – the platform remains an attractive option for anyone looking to stream quality TV into their home. This guide explains everything you need to know about Hulu before subscribing, from prices, free trials and where to watch, to the availability of 4K options. We also explain how Hulu may be joining forces with Disney Plus before the end of the year...
Hulu explained: what is Hulu and Hulu with Live TV?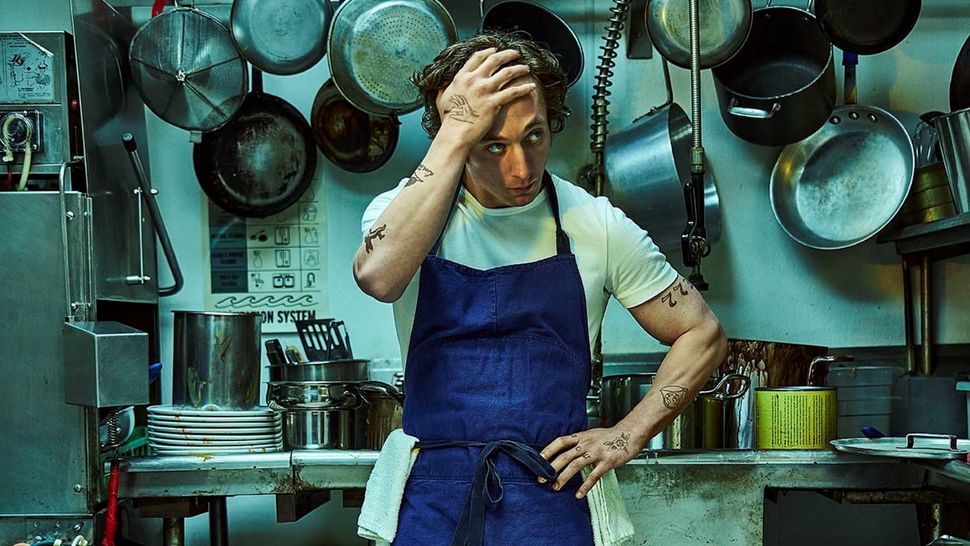 As our Hulu review explains, signing up to the streaming platform gets you access to more than 1,600 TV shows and over 2,500 films. That's a lot of content for what you'll be spending on it, and you'll be getting access to programs and movies from other major US networks, too.
There are also a bunch of different bundles and add-ons you can bolt onto your Hulu subscription. Premium channels, such as Max, Showtime and ESPN can be included for an extra monthly fee, and you can cancel or switch up these perks when you want to. In short, Hulu is about as flexible a streaming service as you could ask for.
So, what's the best bundle to purchase? Newcomers will want to cast a glance over the Hulu with Live TV subscription, which offers more than 75 channels for a reasonable price, and is packaged with Disney Plus and ESPN Plus for good measure. You'll also have access to Cloud DVR (Digital Video Recorder), which allows you to to record unlimited hours of live television.
With its sizable back catalog of content, a Hulu subscription is definitely worth mulling over – especially as you can bolster your line-up with extra sports, unlimited screens, and Entertainment Network and Español Network add-ons.
Our Disney Plus bundle guide provides plenty more details if we've just piqued your interest. Know which plan you want to go for? Sign up to Hulu now!
But, as we mentioned earlier, it looks like change is afoot at Hulu. Back in May Disney CEO Bob Iger announced that Disney Plus and Hulu are set to join forces to create what's been described as a "one-app experience".
Although Iger confirmed that Disney will "continue to offer Disney Plus, Hulu, and ESPN Plus as stand-alone options", it appears that US viewers will also be able to access a one-stop shop embracing both the family-friendly content traditionally associated with Disney Plus and the more grown-up fare that's Hulu's stock-in-trade.
In an interview with CNBC's Squawk Box in July, Iger suggested change was imminent, explaining that: "the plan is for Hulu to be available starting the end of this calendar year as part of the Disney+ offering".
If this proves to be the case, it would bring the updated service more in line with the UK and Australia, where Disney Plus subscribers can view a broader range of movies and TV shows via the Disney Plus Star service. That will surely make the new-look platform an even more viable contender to behemoths like Netflix, Max and Prime Video in the battle for viewers' eyeballs.
Hulu shows and movies: what's available?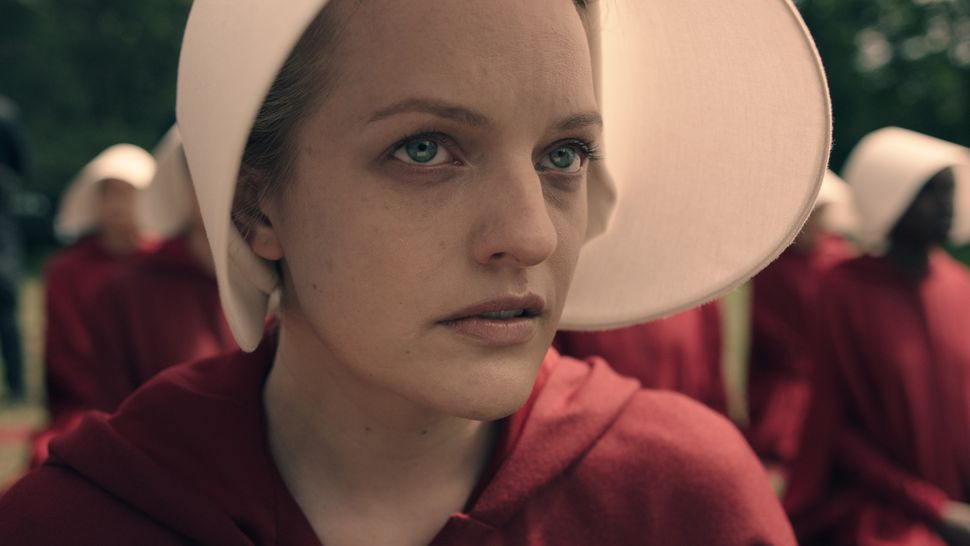 An entry-level Hulu membership grants you access to numerous hit shows and the chance to catch new episodes the day after broadcast. There's also a plethora of kid-friendly options, not to mention Hulu Originals, and TV series and films (old and new) from various major studios. See, we weren't exaggerating when we said you'll never be short of things to watch on Hulu.
Our comprehensive guides to the best shows on Hulu and the best Hulu movies are an excellent place to start if you're a first-time subscriber looking to find out what's on offer. If you're looking for a quickfire guide to the best Hulu content available, simply read the list below:
The Act
Atlanta
Buffy the Vampire Slayer
Fargo
Fleishman is in Trouble
Frasier
The Full Monty
Futurama
The Great
High Fidelity
How I Met Your Father
How I Met Your Mother
It's Always Sunny in Philadelphia
Love, Victor
PEN15
Ramy
Reservation Dogs
Woke
Welcome to Wrexham
As we mentioned earlier, Hulu also carries TV series from other networks, including A&E, AMC, VH1, MTV, TNT, Disney Channel, National Geographic and Discovery. That means you're only a click away from Sons of Anarchy (FX), Modern Family (ABC), Broad City (Comedy Central), and animated classics like Bob's Burgers, King of the Hill and Family Guy (Fox).
What's new on Hulu?
There's plenty of exciting new TV shows and movies coming to Hulu over the course of September. Highlights include the latest American Horror Story, Krapopolis, a new animated sitcom from Rick and Morty co-creator Dan Harmon, and new horror movie No One Will Save You. You're also going to be in heaven if you're into reality TV, as this month features the returns of The Masked Singer, The Kardashians, I Can See Your Voice and more.
Here's the best of what's still to debut on Hulu before the end of the month:
I Can See Your Voice season 3 (TV show) – releasing September 20 (Fox)
American Horror Story: Delicate Part 1 (TV show) – releasing September 21 (FX)
Sanctuary (movie) – releasing September 22
No One Will Save You (movie) – releasing September 22 (Hulu Original)
Krapopolis (TV show) – releasing September 25 (Fox)
Kitchen Nightmares season 8 (TV show) – releasing September 26 (Fox)
The Kardashians season 4 (TV show) – releasing September 28 (Hulu Original)
The Masked Singer season 10 (TV show) – releasing September 28 (Fox)
The Accountant (movie) – releasing September 28
Hell's Kitchen season 22 (TV show) – releasing September 28 (Fox)
Lego Masters season 4 (TV show) – releasing September 29 (Fox)
RuPaul's Drag Race complete season 10 (TV show) – releasing September 29
How much does Hulu cost?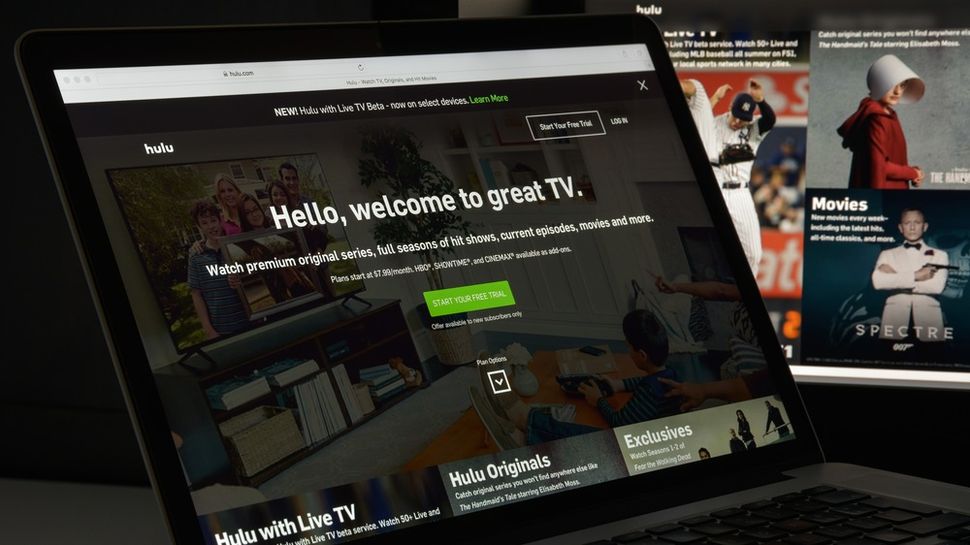 Last year, Hulu prices rose across the board. The cost of ESPN Plus and the Disney Plus price saw similar increases, but Hulu's was a bit more severe than those from its streaming cousins.
Hulu's Basic Plan (i.e. the ad-supported one) currently costs $7.99 a month / $79.99 a year. However, students can grab a Basic Plan for as little as $1.99 per month (check out the Hulu Student plan to see if you're eligible).
If you want a plan without ads, you'll have to stump up $14.99 a month – but make the most of this price while you can, because from October 12 onwards, the monthly cost of Hulu's ad-free option is going up to $17.99 a month.
Since September 6, you've also been able to get ad-free Hulu bundled with Disney Plus Premium for $19.99 a month. This new Duo Premium package may well be the most attractive option if you want to watch both platforms, especially after Hulu's October 12 price hike.
The Hulu + Live TV plans, which include ESPN Plus and Disney Plus, are currently $69.99 a month (with ads) – and if you're a new subscriber and sign up by October 11, 2023, you can get your first three months for $49.99 per month.
The equivalent package without ads will cost you $82.99 a month. You can also grab a Hulu with Live TV-only subscription for $68.99 a month. However, considering you'll forgo the Hulu library – as well as Disney Plus and ESPN Plus content – with the Live TV-only package, you might as well get Hulu + Live TV to gain access to all of the available streaming content.
The cost of Hulu + Live TV packages will also be increasing on October 12. The with-ads plan goes up to $76.99 per month, while the no-ads option goes up to $89.99.
Check out our Hulu plans and prices guide for a full breakdown of subscription options and add-ons.
Hulu: is there a free trial?
There is – and it's a great deal, too! You can try Hulu's standard package or its no ads equivalent for free for a whole month (read our Hulu free trial guide for more), which gives you 30 days to explore the platform's diverse line-up.
Signing up to this offer allows you to watch Hulu's best TV shows and movies, work out if its library is worth the investment, and sign up for a subscription if you're happy with what's on offer. The opportunity to try before you buy has rarely been so enticing.
How to sign up to Hulu
So you want to sign up to Hulu – great news! Here's how to do it:
Head to the Hulu website
Click on the 'Start Your Free Trial' button
Select a plan to subscribe to
Enter your email address, password and other details
Click 'Continue' and enter your billing information
Submit your information to sign up
Hulu app: what devices can you watch on?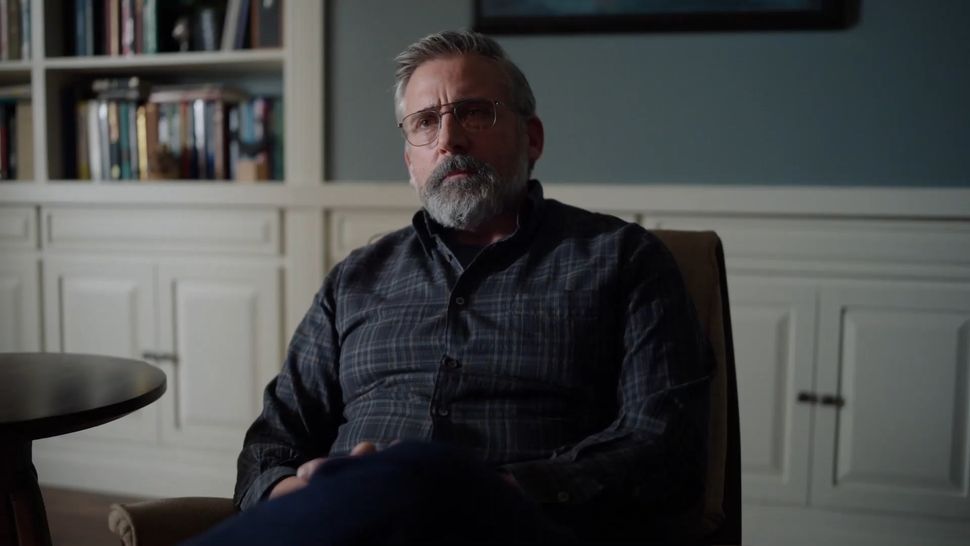 The Hulu app and its many features are supported by lots of devices. If you own one or more of the below, accessing Hulu will be a breeze:
Amazon Fire tablets
Amazon Fire TV (Fire OS 5.0 or later)
Amazon Fire Stick
Android phones and tablets
Android TV devices (select models)
Apple iPhones and iPads
Apple TV (4th generation or later)
Chromecast
Contour 2 and Contour Stream Player*
Echo Show (8, 10, and 15)
LG WebOS smart TVs (select devices)
Nintendo Switch (R1 and Lite)
PlayStation*
Roku (select models)
Samsung smart TVs (select models)
Various internet web browsers
Vizio SmartCast TVs
Xbox
Xfinity Flex Streaming TV Box*
Xfinity X1 TV Boxes*
Click here for a more detailed list of Hulu-compatible devices and models.
* While Contour devices, PlayStation 3, and Xfinity devices have the latest Hulu app, they don't support live TV programming.
Is Hulu available in 4K and HDR?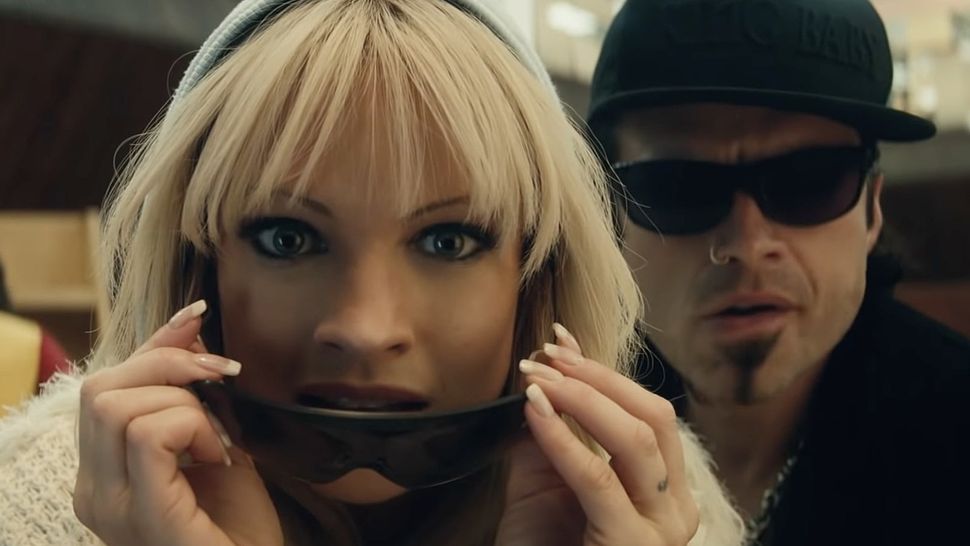 Yes. Some of Hulu's greatest shows are available with a sharper image, deeper color, and 8 million pixels (px) support. However, this feature isn't supported across the board. Hulu is home to over 4,000 titles, but only a tiny fraction of that number come with 4K support.
Almost every Hulu Original is available to stream in the higher definition format, though, so fans of The Handmaid's Tale need not worry. Other titles you can watch in 4K Ultra HD include Marvel-inspired supernatural thriller Helstrom, while some FX titles, such as Devs and Mrs America, are also available in 4K. Any content available in this format will display a 4K badge on their landing pages.
Lastly, you can watch 4K UHD content on the following: Apple TV (5th generation and above), Chromecast Ultra, Fire TV and Fire TV Stick, LG TVs (2017 UHD models and above), Roku, Samsung TVs (2019 UHD models or later), Vizio SmartCast TVs, and Xbox One (S and X models). HDR isn't supported right now, so all 4K UHD content will be streamed in Standard Dynamic Range (SDR).
Hulu vs Netflix vs Prime Video vs Max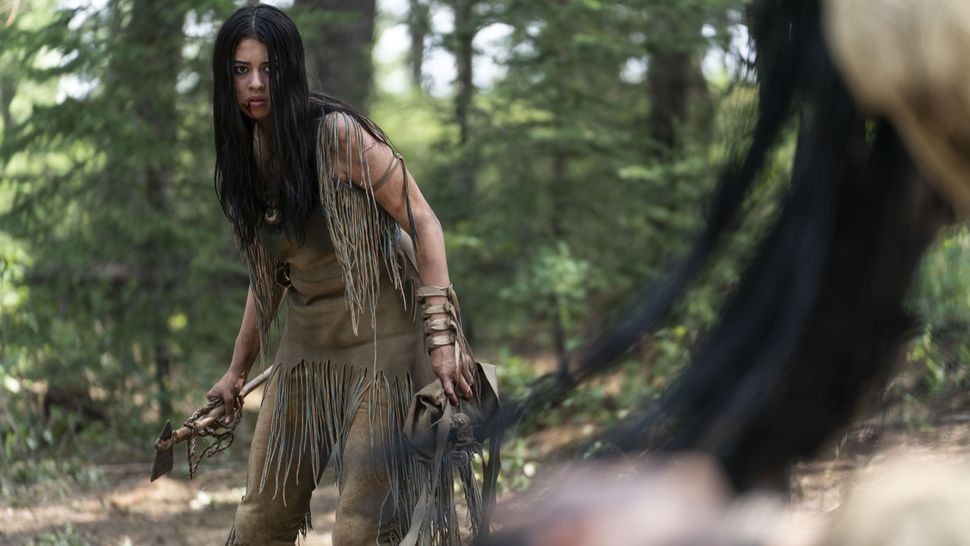 Netflix, Hulu's main rival, boasts over 5,000 films and TV series, and produces hundreds of TV shows and movies a year, including Stranger Things.
For now, the cost of a Hulu subscription is comparable to Netflix. At $6.99 a month, Netflix's Standard (with ads) tier is $1 less than Hulu's $7.99 ads plan, but if you want to go ad-free, Hulu has the edge at $14.99, compared to Netflix's $15.49. The balance will shift again on October 12, however, when the cost of Hulu's ad-free option rises to $17.99 per month.
Now that Netflix has improved the offering on its Standard packages to make 1080p HD streaming and the option to watch on two devices simultaneously the default option, the two platforms' offerings are remarkably similar – especially as both their ad-free options give you the option to download content to view offline.
The main point of difference comes when you factor in adding extra viewers to your package. If you want the option to watch Hulu on unlimited screens, it will cost you an extra $9.99 per month. Netflix, meanwhile, will charge $7.99 per month to add an additional member (outside your household) to your account.
Netflix also offers a premium option for $19.99. This allows you to stream on four devices simultaneously, while offering Ultra HD streams, Netflix spatial audio, downloads on six supported devices, and the option to add up to two additional members from outside your household.
Prime Video is comparable in price to Hulu, with a full Amazon Prime membership costing $14.99 per month (or $139 annually) and the Prime Video-only option coming in at $8.99. With around 18,000 titles, Prime Video's content library is massive, though the overall quality is open to debate. The service includes plenty of high-profile Amazon Originals such as The Boys, The Rings of Power, and Invincible, as well as high-caliber movies old and new.
Prime membership also delivers other bonuses like free order delivery, Prime Reading, and ad-free music streaming, which justifies its comparatively expensive price point. On the downside, you're limited to three streams per account and – when it comes to replicating the cable experience – Hulu + Live TV is a much more cost-effective option compared to adding individual Amazon Channels.
HBO Max, which had been one of Hulu's biggest rivals in the US streaming market for several years, was replaced by the new Max service on May 23, 2023. Max's ad-supported tier (Max Ad-Lite) has the same monthly price as the Hulu equivalent, though its ad-free option (Max Ad-Free) will cost you an extra dollar a month at $15.99. If you want more than two concurrent streams and 4K UHD resolution, however, you'll have to stump up even more for the $19.99-a-month Max Ultimate Ad Free plan. (If you want to add Max as a bolt-on to your Hulu service, it'll cost you $15.99 a month.)
On paper, then, Hulu may initially look like better value than Max, though it's worth noting that the new Warner Bros Discovery-backed streamer arguably has the superior content library on its side. As well as ground-breaking HBO dramas like The Last of Us, The Wire, and Game of Thrones, subscribers get a wide range of titles from Warner Bros., their subsidiaries, and third-party companies. That means easy access to all Studio Ghibli animations, DC Comics movies, The Lord of the Rings films, and a selection of classic movies curated by TCM. Our guides to the best Max shows and best Max movies are a good way to work out if a subscription to Max is worth the investment.
Sign up to receive daily breaking news, reviews, opinion, analysis, deals and more from the world of tech.
Daniel Pateman is a freelance writer, producing articles across the cultural spectrum for magazines like Aesthetica, Photomonitor, The Brooklyn Rail and This is Tomorrow. He also provides text-writing services to individual curators and artists worldwide, and has had work published internationally. His favourite film genre is horror (bring on Scream 5!) and he never tires of listening to Absolute 80s on the radio.