The best Hulu shows: 34 great TV series you can stream in September 2023
Features
Contributions from
last updated
Get the lowdown on the best Hulu shows around, including The Bear, Fargo, and The Clearing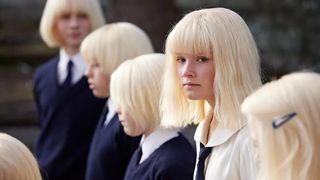 (Image credit: Hulu)
The best Hulu shows can easily hold their own against what you'll find on any other of the best streaming services. The boxsets you'll find on Hulu include acclaimed originals, such as The Dropout and The Handmaid's Tale. The streaming platform is also home to quality shows from other networks, like ABC and FX.
Other streaming platforms, like Disney Plus, HBO Max and Netflix, get more attention. But Hulu's diverse and growing catalogue of TV shows is well worth your time. You'll find clever comedies, like What We Do in the Shadows and Schitt's Creek, as well as horror in American Horror Story, hard-hitting dramas, such as Under the Banner of Heaven and plenty of cult classics, including The X-Files and Buffy the Vampire Slayer.
In our guide below, we've selected the best Hulu shows to help you choose which boxset you should binge next. If you're looking for more Hulu suggestions then take a look at our best Hulu movies and new Hulu movies guides. Otherwise, read on for our pick of the best Hulu shows.
Best Hulu shows
Futurama
Every season of the incredibly popular sci-fi animation show Futurama is now available to watch on Hulu after spending time on a bunch of other TV channels and platforms since it first aired back in the late 90s.
Futurama comes from the talented mind of Matt Groening (known for The Simpsons) and it follows the story of a man called Philip J. Fry who becomes cryogenically frozen for 1000 years and wakes up in 2999. In this far-flung future he becomes friends with one-eyed Leela and a robot called Bender. If you're looking for an easy watch – and a break from some of the more hard-hitting options in this list – that will suit the whole family, Futurama is a solid option with plenty of fun sci-fi stories and silly jokes.
The Clearing
If you're looking to get stuck into a thrilling new crime show, then The Clearing might be your new favorite binge watch. This is the first Australian original series made for Disney+ – although Disney owns Hulu too, remember? – and it follows the dark story of a cult lead by charismatic leader Adrienne Beaufort (played by Miranda Otto).
What makes The Clearing even more chilling is it's based on JP Pomare's novel In the Clearing, which was inspired by the Family, a real-life doomsday cult led by a woman called Anne Hamilton-Byrne who claimed to be Jesus reincarnated.
Fleishman is in Trouble
Boasting a stellar cast – including Jesse Eisenberg, Claire Danes, Lizzy Caplan, and Adam Brody – Fleishman is in Trouble is a drama focused on recently separated surgeon Toby Fleishman (Eisenberg). As he bravely enters the world of app-based dating, Fleishman finds more success than he did when he was a younger single man. However, he's left reeling when his ex-wife (Danes) disappears, leaving him with their kids.
This eight-episode miniseries has been praised for its writing, the brilliant performances, and the poignant storylines.
What We Do in the Shadows
What We Do in the Shadows is a comedy mockumentary series, following a group of vampire housemates living on New York's Staten Island. The four lead characters (three traditional bloodsuckers, plus "energy vampire" Colin Robinson) deal with the ups and downs of living with the same beings for centuries, while negotiating the challenges of being a supernatural entity in the modern world.
Building on the success of the Taika Waititi movie of the same name, it's an extremely funny show packed with memorable performances, most notably from The IT Crowd/Toast of London star Matt Berry. There are currently four seasons to indulge in on Hulu so, if you're yet to – ahem – take a bite out of this comedy show, what are you waiting for?
Schitt's Creek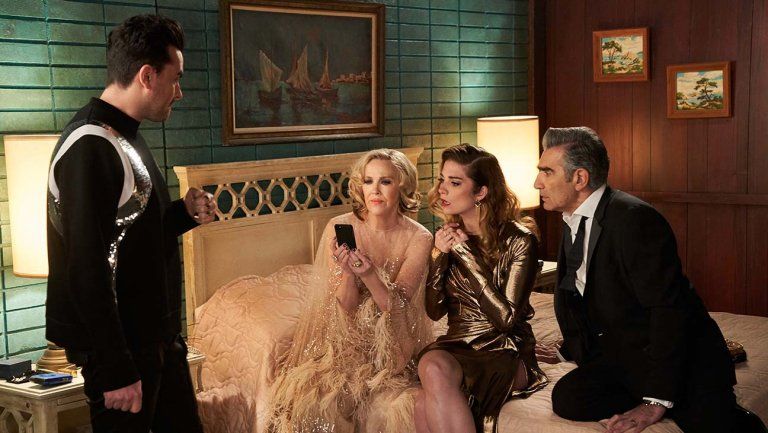 Losing this award-winning show was a big loss for Netflix. Hulu acquired the US streaming rights to Schitt's Creel earlier this year, meaning all six seasons are now exclusively available on the Disney-owned platform.
Schitt's Creek gets off to a slow-ish start, but this tale of a super-rich family forced to live in a motel quickly finds its mojo, becoming a genuinely heart-warming and beautiful thing with comedy that's often cutting but never cruel. Catherine O'Hara steals every scene as self-obsessed matriarch Moira, but Eugene and Dan Levy (who also created the show), Annie Murphy, and Emily Hampshire are all spectacular and hilarious, too.
The Bear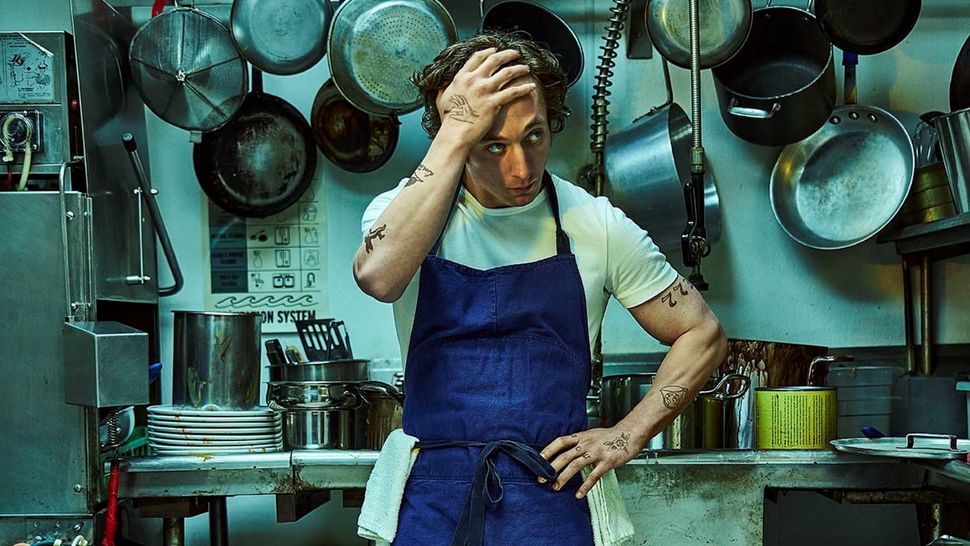 Although The Bear and The Menu both debuted last year and both center on elite chefs, that's where the similarity ends. Where the Ralph Fiennes movie revels in satirizing the world of haute cuisine, this highly acclaimed comedic drama is a much more down-to-earth affair.
Shameless's Jeremy Allen White plays the master cook who comes home to run the family sandwich cafe after the tragic death of his brother. The pressure cooker environment of the kitchen proves to be the perfect backdrop for tasty dialogue, memorable characters and some suitably tense culinary confrontations.
The Bear – undoubtedly one of the best Hulu shows – returns for its eagerly anticipated second season on June 22.
The X-Files
Hulu is currently the only place in the US you can watch all 11 seasons of groundbreaking sci-fi classic The X-Files.
One of the most successful TV shows ever made, The X-Files earned is a multi-award winning series that stars Gillian Anderson and David Duchovny as FBI agents Dana Scully and Fox Mulder. The duo try to uncover the facts behind strange and unexplained events, while dealing with sinister government agents eager to stop the truth from getting out there. It's iconic TV, ready and waiting for you to watch – or rewatch – immediately. An essential inclusion in our best Hulu shows guide.
The Handmaid's Tale
An outstanding adaptation of Margaret Atwood's novel of the same name – and arguably the streaming platform's most acclaimed original series to date – The Handmaid's Tale is one of the best Hulu shows ever. It might be based on a now three-decades-old book, but the series' haunting dystopia remains as relevant as ever.
Following Offred (Elisabeth Moss), we're catapulted into a not-too-distant, totalitarian and theocratic future that dictates fertile women become 'handmaids' to elite couples who have trouble conceiving. Blessed be the fruit and all that.
If you're yet to stream this gripping tale, it's absolutely worth your time. Many fans and critics agree with our sentiments, too – The Handsmaid's Tale winning numerous big awards throughout its run.
Atlanta
Is there anything Donald Glover can't do? The multi-talented actor, producer, writer, director, comedian, and musician shows off his varied skillset in comedy drama Atlanta, which has wowed audiences throughout its four-season run.
Atlanta charts the rise of two cousins Earnest (Glover) and Alfred (Brian Tyree Henry) as hip hop artists trying to make something of themselves. It's a smart, funny, and a fitting look at being black and middle class in America. And, with the likes of LaKeith Stanfield and Zazie Beetz among its starry supporting cast, TV aficionados the world over will love this one.
Fargo
While its origins lie in the 1996 Coen brothers cult classic movie of the same name, FX's black comedy crime drama has made a name for itself as a show in its own right.
An anthology series set in the same universe, it features multiple stellar casts including (but not limited to) Martin Freeman, Kirsten Dunst, Mary Elizabeth Winstead, Chris Rock, Jessie Buckley, Ewan McGregor, Carrie Coon, and David Thewlis.
While Fargo's first season pays homage to the vibe of the original movie – tracking a series of murders and the antics of a downtrodden insurance salesman – the second, third and fourth instalments venture into totally alternate storylines. Worth a watch? You betcha!
The Girl From Plainville
Elle Fanning is front and center of The Girl From Plainville, a drama that chronicles the events that led up to the death of Texas teenager Conrad Roy, who took his own life at the age of 18.
Fanning plays Roy's girlfriend Michelle Carter, who was subsequently convicted for involuntary manslaughter after she was perceived to have encouraged him in text messages to kill himself. The drama takes us through the lead-up to the tragedy and Carter's subsequent trial.
Fanning is the star of the show, but there are also top performances from Chloë Sevigny and Cara Buono. It's a grim tale, but one that's tastefully handled.
Normal People
Sally Rooney's bestselling novel was adapted tenderly and elegantly for the small screen in 2020. Three years on, it remains an absolute must-watch.
Set on the Irish coast, the show follows the relationship between teenagers Marianne (Daisy Edgar-Jones) and Connell (Paul Mescal) as they move from school through university and into adult life.
Normal People is an emotional rollercoaster as the pair's complex love life takes turn after turn after turn. In Mescal and Edgar-Jones, it has two compelling and relatable leads, who provide drama, comedy, and a nostalgic longing for the years of your own youth. Unsurprisingly, the duo have gone to bigger and better things in the years since Normal People's arrival – surefire examples of just how talented they are and how much they poured into these roles.
Great Expectations
Charles Dickens' classic novel Great Expectations has been adapted several times, but this new BBC version is now a miniseries over on Hulu.
The bare bones of the story are much the same as the one you're already familiar with, but critics have been quick to point out that this show's writer (Steven Knight of Peaky Blinders fame) has taken some questionable liberties, editing the stories and character arcs a little too much on occasion. Still, there are some fantastic performances here, especially from Olivia Colman as Mrs Havisham, so it just about earns its place in our best Hulu shows guide.
Under the Banner of Heaven
Andrew Garfield (The Amazing Spider-Man) leads this dark detective drama, which retells the events of the horrendous 1984 murder of Brenda Wright Lafferty and her 15-month-old daughter, Erica. Garfield plays Jeb Pyre, a devout Mormon and police detective whose faith is utterly shaken when he is asked to investigate the murder of a Mormon mother and her baby daughter that seems to involve The Church of Jesus Christ of Latter-day Saints.
Daisy Edgar-Jones, Sam Worthington, Rory Culkin, Denise Gough, Wyatt Russell, and Billy Howle are among the supporting cast, while Dustin Lance Black – writer of Oscar-winning drama Milk – adapted Jon Krakauer's book about the real-life case. Like The Girl From Plainville, it's not for the faint of heart. But if you're a fan of true-crime detective series, this could be for you.
It's Always Sunny in Philadelphia
For the benefit of anyone who's been living under a rock for the past 15 years, It's Always Sunny in Philadelphia is a hugely successful sitcom that's as provocatively funny and often controversial as they come.
It features five alcoholic narcissists who run a bar in Philadelphia, and whose side hustles have a tendency to go spectacularly wrong – to laugh-out-loud effect. It's Always Sunny... is a boundary-pushing show that (almost) always gets it right, as proved by its fresh rating on review aggregator website Rotten Tomatoes. Every single season is available on Hulu right now, and it's more than deserving of its place on our best Hulu shows list.
Only Murders in the Building
Only Murders in the Building stars Steve Martin, Martin Short and Selena Gomez as three true crime podcast addicts who get pulled into the orbit of a crime themselves. The most notable aspect of this show? The murders happen in the apartment complex that the trio live in. Cue plenty of comedy capers and lots of guest-star appearances from a spectacular array of familiar household names.
There are multiple reasons why Only Murders in the Building deserves its place in our best Hulu shows selection. It's built on a simple yet novel premise, makes the most out of its two veteran funnymen, is an easy watch, and contains plenty of humor and crime-based scenarios that all kinds of TV fans will get a kick out of. Season 3 is on the way this summer.
Arrested Development
More than a decade before Succession came along, Arrested Development was telling the story of a wealthy – and equally dysfunctional – family. Where the HBO Max show milks the Shakespearean tragedy of the situation, however, Mitchell Hurwitz's influential sitcom plays the trials and tribulations of the down-on-their-luck Bluth clan for laughs.
Driven by a once-in-a-lifetime ensemble cast – few shows can claim to have launched quite so many Hollywood careers – it's a sophisticated mix of ingenious sight gags, clever wordplay and characters shooting themselves in the foot. With gags that pay off episodes – sometimes entire seasons – down a line, it's much more bingeable than your average TV comedy, while Ron Howard's wonderfully sardonic narration ties everything together beautifully.
The show survived just three years before its first cancellation, and only those earlier seasons are available on Hulu. For the show's patchier comeback, you need to head over to Netflix.
The Dropout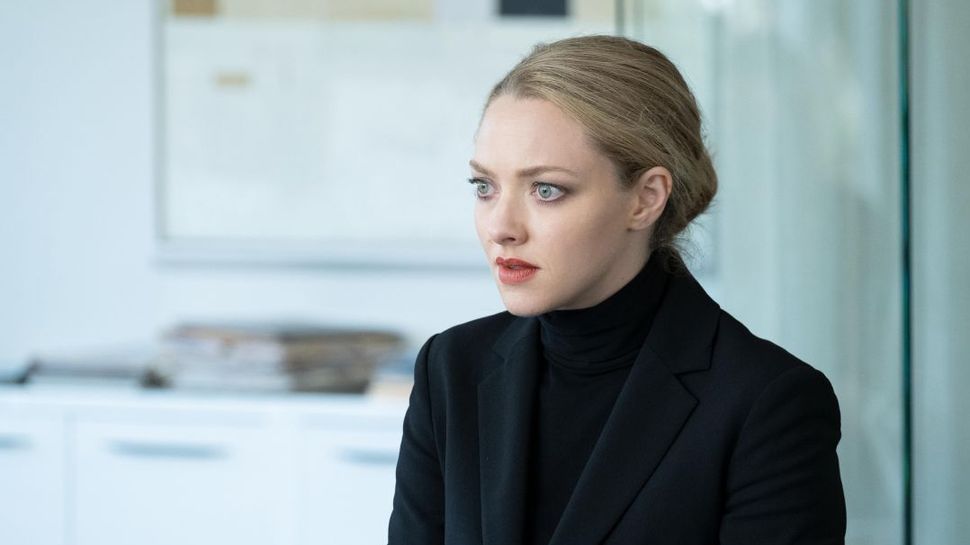 Amanda Seyfried leads the way in this lavish drama which retells the rise and fall of Elizabeth Holmes, the founder of healthcare tech startup Theranos.
Theranos had set out to revolutionize US healthcare by creating a machine that could undertake bloodtests in a matter of minutes. Along the way, she secured deals to put her machines in major US supermarkets and saw Theranos achieve a market value of $9 billion, with more than $400 million raised in venture capital. Sadly, the technology never worked and Holmes is now imprisoned after being convicted of fraud.
Seyfried delivers a stellar performance as Holmes, while Naveen Andrews, Stephen Fry, and Laurie Metcalf head up a spectacular supporting cast. An eight-parter, this is a stirring, gripping, and superbly executed drama.
The Great
If you've seen the terrific Oscar-winning movie The Favorite, don't miss The Great, because Tony McNamara (writer on both projects) manages to hit a similar tone with this historical comedy-drama.
Starring Nicholas Hoult (X-Men, Mad Max: Fury Road), it's about the rise of Catherine the Great (Elle Fanning) and her relationship with the appalling Emperor Peter III of Russia (Hoult), who she plots to remove from power. This comedy is as dark as it gets – in episode 1, Peter tries to drown his new wife as a joke – and its two leads are phenomenal. Add it to your best Hulu shows watchlist immediately.
Buffy the Vampire Slayer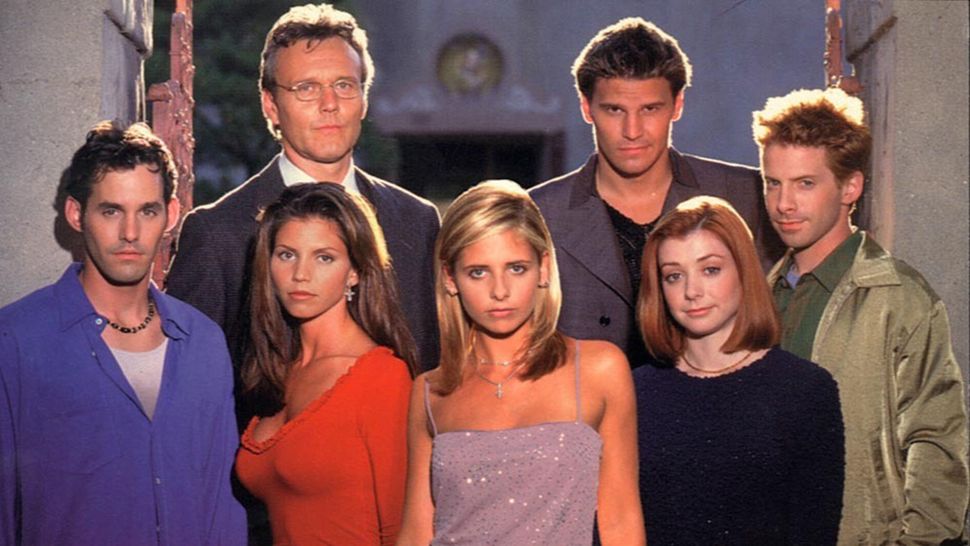 With more sass than you can shake a vampire-slaying stake at, Buffy the Vampire Slayer is so much more than your average undead-hunting drama series – with all due respect to Supernatural.
Starring Sarah Michelle Gellar as the no-nonsense slayer of the title, Buffy's battles against (the still terrifying) villains who attempt to take down her nearest and dearest are but a small part of what makes this show so great. Expect wit, roundhouse kicks, tears, and tantrums, and – of course – myriad quintessentially '90s outfits and some other outdated stereotypes and themes. Seasons two and three are undoubtedly the peak of the show's seven-year run.
Firefly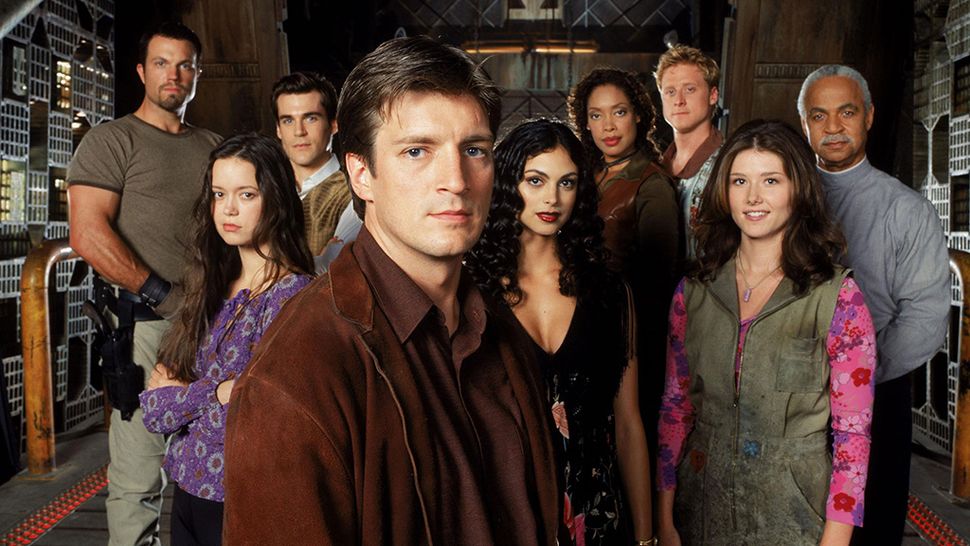 Firefly may not have existed for long but it burned so very brightly over its one-season run. The very definition of a cult classic, this beloved sci-fi show riffs on the space Western stylings of the original Star Wars to create a fun and extremely quotable spin on life on the old/new frontier. As war veteran Mal Reynolds, future Castle star Nathan Fillion leads a memorable ensemble of fugitives, criminals and misfits aiming to misbehave on board a Firefly class starship named Serenity.
While the single 14-episode season isn't perfect – you can tell this was a show still finding its feet when the axe fell – it's easy to see why the show developed such a passionate fanbase. In fact, the love of the so-called Browncoats was strong enough to get movie follow-up Serenity off the ground, and the big-screen sequel resolved many of the storylines left hanging when the show was cancelled.
Nine Perfect Strangers
A starry cast come together for the lavish Nine Perfect Strangers, with Nicole Kidman, Melissa McCarthy, Michael Shannon, Luke Evans, Samara Weaving, and Bobby Cannavale among the ensemble.
We watch as the titular strangers gather for a 10-day retreat at Tranquillum House, a health and wellness resort in the fictional town of Cabrillo, California. Quickly, we learn that each guest is carrying a dark secret as they try and detox under the supervision of Kidman's Masha Dmitrichenko, the enigmatic founder of Tranquillum. Quickly, things take a dark turn and you'll soon be watching through fingers.
Nine Perfect Strangers marks the second major series for Liane Moriarty, author of Big Little Lies, and has the same twisty/turny feel. It makes from good television, but occasionally feels a tad derivative and sluggish.
Justified
Timothy Olyphant somehow always seems at home playing a cowboy, whether it's in the old West (Deadwood), outer space (The Mandalorian), or the present day (Justified). This series sees Olyphant as Marshal Raylan Givens, lawman who's expelled from Miami law enforcement after killing a criminal in broad daylight. He's then relocated to his hometown in Kentucky, where he deals with more small-time types of crime – not to mention his childhood friend, the unpredictable and fiery Boyd Crowder (Walton Goggins).
Justified starts as a satisfyingly episodic modern Western, then becomes steadily more ambitious in telling serialized storylines. Don't miss it if you skipped the show when it aired on FX between 2010 and 2015.
Frasier
Of all the regulars propping up the bar at Cheers, Dr Frasier Crane (Kelsey Grammer) never seemed the most likely candidate for his own spin-off. Nonetheless, when the stuffy psychiatrist moved to Seattle to host his own radio phone-in, Frasier was even more successful than its brilliant predecessor.
Over 11 award-winning, ratings-topping seasons, the world was engrossed by the lives of Frasier, producer Roz (Peri Gilpin), dad Martin (John Mahoney), and the will they/won't they romance between brother Niles (David Hyde Pierce) and Martin's carer, Daphne Moon (Jane Leeves). Ahead of the show's upcoming revival, this is a good opportunity to watch (or rewatch) one of the most iconic sitcoms of the '90s.
Archer
Hulu is certainly not hurting for a lack of adult animated comedies. As well as being the home of perennial Fox favorites like Family Guy and Bob's Burgers, it's also where espionage-themed Archer lives.
Essentially, it's a James Bond riff about pompous spy Sterling Archer (H Jon Benjamin) and his numerous colleagues in the espionage business – well, that's how the show starts, anyway. It's morphed into different forms over its many years on the air but, thankfully, never loses sight of its spy parody roots. Every single season of Archer is available to stream on the platform – and with each episode coming in at 20-25 minutes, it won't take you long to binge one of the best Hulu shows around.
Devs
Devs is a thriller from Ex Machina mastermind Alex Garland, who writes and directs every episode.
After her boyfriend goes missing while working at an extremely successful but mysterious tech company, Lily (Sonoya Mizuno) investigates what happened to him. Parks and Recreation star Nick Offerman (who recently appeared in The Last of Us to memorable effect) also turns up as the company's boss, Forest, so you know it'll make for a scintillating watch.
This beautiful-looking thriller is imbued with sci-fi and horror sensibilities, so fans of these genres will also find plenty to enjoy here. It's slow-going at times, but one not to be missed.
Little Fires Everywhere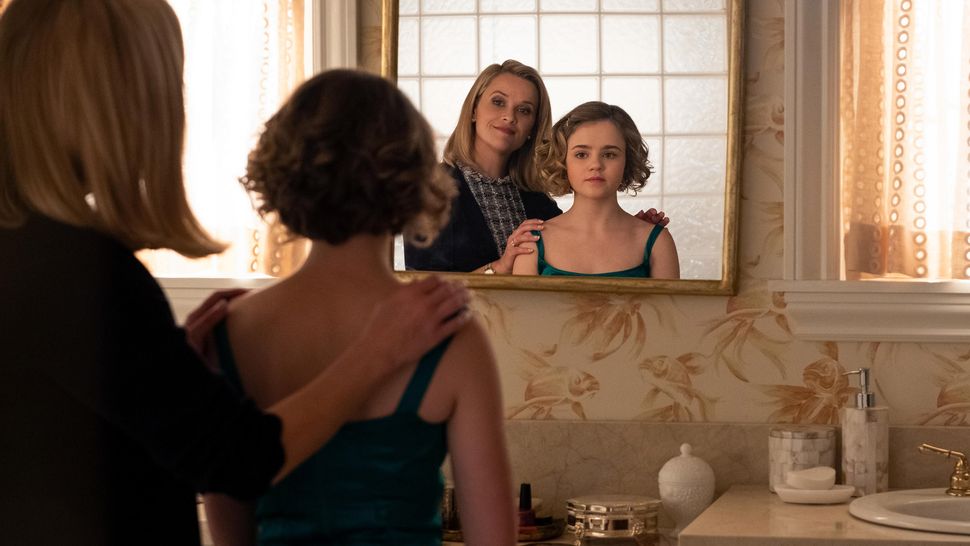 Adapted from Celeste Ng's critically acclaimed novel of the same name, Little Fires Everywhere welcomes us into the intertwined lives of two mothers (Reese Witherspoon and Kerry Washington) from very different socio-economic backgrounds.
A limited series that explores race, class, and the irrevocable pull of motherhood, Little Fires Everywhere is a thought-provoking drama that forces you to confront your own thoughts and feelings on its sociopolitical issues. Its plot plays it a bit too safe on occasion but, when Witherspoon and Washington are given the floor, they absolutely nail every scene.
High Fidelity
Starring Zoë Kravitz (The Batman), the latest adaptation of High Fidelity – Nick Hornby's book of the same name – follows a record store owner and music obsessive (Kravitz) as she catalogues her break-ups. Like the brilliant John Cusack-starring movie from 2000, this TV version shifts the action from London to the US.
This breezy show is one of Hulu's better originals. Kravitz is a compelling lead, even if it's almost implausible that people under the age of 35 would still be obsessed with Dexys Midnight Runners' 'Come on Eileen' in 2020. Sadly, High Fidelity was cancelled after a single season, but if you're looking for an emotionally charged, witty, and somewhat charming series, this is the one for you.
Veronica Mars
Mystery drama Veronica Mars felt like the heir to Buffy the Vampire Slayer when it debuted back in 2004. It's a smart-mouthed teen drama, but with a lot of crossover appeal, and a Twin Peaks-like mystery at the center of each season.
The CW canceled the show after three seasons, bumping it off the schedule for a Pussycat Dolls reality show of all things. Fans didn't forget it, though, and in 2014 a Kickstarter-backed sequel movie was released. In 2019, Hulu surprised everyone by bringing it back from the dead for a fourth season that picks up with many of the same characters years later.
Even with two revivals under its belt, Veronica Mars somehow feels underrated. This is still one of the best modern serialized dramas, though it's unlikely we'll see more seasons on Hulu.
American Horror Story
If you feel like you've been getting too much good sleep recently, American Horror Story is all-too-happy to fix that for you. You'll find 11 seasons of the anthology show on Hulu, each of which centers around a different plot line and unique set of fears. That means the quality can fluctuate depending on the season's theme – even though the ensemble cast recurs throughout – but there's plenty to like here.
Not sure if clowns are all that scary? Watch American Horror Story. Think porous materials are harmless? Again, watch American Horror Story. Anything you love can and will be used to scare you silly. Just don't watch it in a darkened room, alone, and/or at night.
Castle Rock
Based on the work of author Stephen King but not a direct adaptation of any specific novel, Castle Rock is a fantastic work of fiction brimming with a curious mystery, dark fantasy, and relatable characters.
Set in the titular Castle Rock in Maine, the show is bursting with references that fans of the writer will appreciate. Like American Horror Story, you'll find each season (of which there are only two) tells a different story. While AHS is filled with jump scares and in-your-face spooky goings-on, though, Castle Rock does its best work via its foreboding and dread-inducing atmosphere, preferring to let your imagination scare you silly. Easily one of the best Hulu shows around.
Rick and Morty
Need your fix of black humor and sci-fi gone wrong? Hulu's got Adult Swim's brain-pummeling, universe-stretching, animated adventure Rick and Morty on tap.
Sit back and allow the iconic grandpa and grandson duo to teach you a thing or two about psychology, bizarre family dynamics, and excellent scriptwriting through five seasons that promise to leave you scratching your head for days on end. It's as funny, surreal, and intellectually brilliant as you could possibly wish for.
30 Rock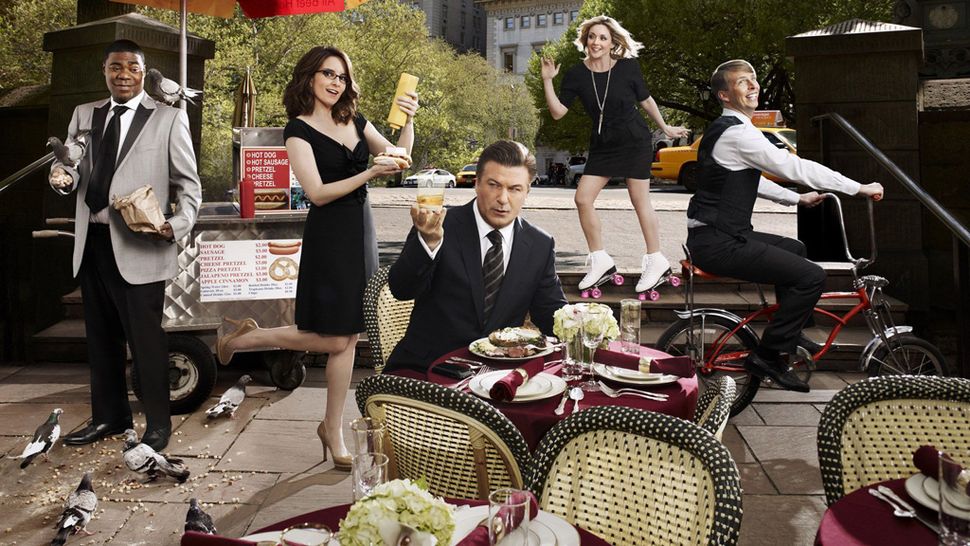 Delivering subversive satire and laughs-a-plenty, Tina Fey's 30 Rock – a show about a female TV writer trying to grasp control over backstage antics at a live, prime-time variety show – is as smart as it is downright hilarious.
Each episode is layered with running gags, absurd plot twists, and pop-culture references – so much so that you'll need several sittings to appreciate each one. Fey appears alongside a brilliant ensemble cast featuring Tracy Morgan, Alec Baldwin, Jane Krakowski and Jack McBrayer, as well as an impressive roster of guest stars. A fantastic addition to this guide to the best Hulu shows.
Broad City
Ever find yourself screaming "Yas queen!" without really knowing how the term came to be? Let Broad City educate you. Comedy Central's bangin' lady duo – Abbi Jacobson and Ilana Glazer – are the reason this phrase will be forever lodged in your lexicon.
Championing female friendship like no other show on TV, Broad City shines a hysterically real and infinitely positive light on how ridiculous life can be, all the while being perma-blazed on gingerbread blunts. You've got five seasons to work your way through, so get cracking.
Sign up to receive daily breaking news, reviews, opinion, analysis, deals and more from the world of tech.
Senior Entertainment Reporter
As TechRadar's senior entertainment reporter, Tom covers all of the latest movies, TV shows, and streaming service news that you need to know about. You'll regularly find him writing about the Marvel Cinematic Universe, Star Wars, Netflix, Prime Video, Disney Plus, and many other topics of interest.
An NCTJ-accredited journalist, Tom also writes reviews, analytical articles, opinion pieces, and interview-led features on the biggest franchises, actors, directors and other industry leaders. You may see his quotes pop up in the odd official Marvel Studios video, too, such as this Moon Knight TV spot.
Away from work, Tom can be found checking out the latest video games, immersing himself in his favorite sporting pastime of football, reading the many unread books on his shelf, staying fit at the gym, and petting every dog he comes across.

Got a scoop, interesting story, or an intriguing angle on the latest news in entertainment? Feel free to drop him a line.