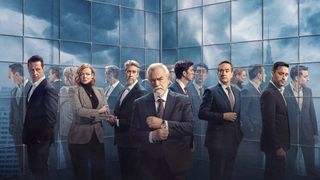 (Image credit: HBO)
Succession season 4: key info
- Streaming now on HBO Max, Sky Atlantic and NOW
- Brian Cox, Jeremy Strong, Sarah Snook, Kieran Culkin, Alan Ruck, Matthew MacFadyen, Nicholas Braun and Alexander Skarsgård all return to the cast
- Story charts the fallout of season 3's dramatic finale
- Will be made up of 10 episodes
- Confirmed as the final season
Succession season 4 is now streaming on HBO Max, Sky and NOW, and the return of television's most dysfunctional family is already proving more explosive than a Japanese rocket launch organized by Roman Roy.
Showrunner Jesse Armstrong's fictionalized take on the Murdoch media empire is dark, dramatic and often hilarious, combining tension and comedy in ways rarely seen on screen. The series' third season, which premiered in October 2021, continued to prove why Succession is one of the best HBO Max shows around.
Succession season 4 was given the go-ahead by HBO even before the credits had rolled on season 3, and we're excited to see how the series' upcoming episodes continue to tie up the loose ends left by the latter's shocking cliffhanger.
Below, you'll find everything we know about Succession season 4, from details on the show's returning cast members to its episode release dates, confirmed plot threads and various teaser trailers.
Naturally, spoilers for Succession seasons 1-3 follow, so proceed with caution.
Release date: Succession season 4 began streaming on HBO Max and Sky Atlantic on March 26, 2023.
Cast: Brian Cox, Jeremy Strong, Sarah Snook, Kieran Culkin, Alan Ruck, Matthew Macfadyen, Nicholas Braun and J. Smith-Cameron all return for season 4, while fringe characters like Willa, Stewy and Ewan also feature again. Alexander Skarsgård is reprising his role as Lukas Matsson, though Adrien Brody's future as Josh Aaronson is less clear.
Story: After Logan's shocking decision to consider Matsson's offer of buying Waystar Royco, we expect Kendall, Shiv and Roman to band together in an effort to relieve power from their father in season 4. Shiv and Tom's marriage is also likely to come under the microscope, following the latter's presumed betrayal.
Succession season 4 release date
Succession season 4 began streaming on March 26, 2023. The release date was announced alongside the season's second full-length trailer, which you can watch via the tweet below.
This is a chessboard, and every move is crucial. Season 4 of #Succession premieres March 26 on @hbomax. pic.twitter.com/6kxlxvMrNHJanuary 26, 2023
As usual, Succession season 4 is available to stream on HBO Max in the US, while Sky Atlantic and NOW pick up the mantle in the UK. In keeping with seasons 1, 2 and 3, the show's latest instalment is made up of 10 episodes, with each entry streaming weekly every Sunday at 9pm ET / 6pm PT (or 2am BST every Monday for those in the UK).
Following the above pattern, Succession's season 4 finale should air on Sunday, May 28 (or Monday, May 29 if you're in the UK).
Succession season 4 cast
As for which cast members have returned for Succession season 4, Brian Cox, Jeremy Strong, Sarah Snook, Kieran Culkin, Alan Ruck, Matthew Macfadyen, Nicholas Braun and J. Smith-Cameron are all reprising their roles.
Their involvement in new episodes was made public in June 2022, though it didn't come as much of a surprise. After all, Succession's drama is wholly reliant on examining the twisted relationships between those in its central Roy family (the clue is in the show's name), and future episodes would struggle to maintain the series' compelling tensions should even one member exit the fray.
Fringe characters like Willa (Justine Lupe) and Stewy (Arian Moayed) return for Succession season 4, too, while Ewan actor James Cromwell is also expected to reprise his role in upcoming episodes.
Although many of these characters don't play a direct role in influencing the question at the heart of the show – who will inherit Logan Roy's media empire? – almost all maintain very particular relationships with certain Roy family members that reveal more about the motivations of the show's main players; they're therefore important pieces of Succession's puzzle.
The same goes for Alexander Skarsgård's tech entrepreneur Lukas Matsson. At the end of season 3, Logan Roy – in a move that shocked his children – appeared to strike a deal with Matsson to relinquish power of Waystar Royco in exchange for a payout. Given that this decision is likely to form the crux of season 4's plot, it's no surprise that Skarsgård is involved in Succession's latest season.
Less clear is whether Adrien Brody, who briefly starred in season 3 as billionaire investor Josh Aaronson, will reprise his role. Aaronson was used as a vessel through which Succession's showrunners sought to question Logan's competence as an elderly CEO. Having fulfilled that purpose, it's hard to see where Brody could take the character next. We're staying tuned to new episodes to find out.
Succession season 4 story
Update: Since Succession season 4 has only recently begun streaming, we've opted to keep the below information written in the style of predictions.
Following the fallout of Kendall's betrayal and Logan's gung-ho quest for revenge in Succession season 2, last year's episodes placed the spotlight on each Roy sibling equally, giving actors Jeremy Strong, Sarah Snook and Kieran Culkin room to flex their (at times cringe-inducing) muscles. Season 4 seems primed to continue in that vein, after Logan's dramatic decision to consider Matsson's offer left the trio of siblings more united (against their father, that is) than ever.
Naturally, Kendall, Shiv and Roman deem Logan's desire to relinquish family control of Waystar Royco an act of betrayal. For three seasons, viewers have watched the siblings trade insults over which of them is best placed to inherit their father's company – it follows, then, that none of them want to see it fall into outsider hands.
The smile of a winner. Check out a behind the scenes look at Season 4 of #Succession, coming soon to @hbomax. #HBO50 pic.twitter.com/xhcND1Oe19November 8, 2022
This conflict is likely to drive the plot of Succession season 4. Other narrative threads are harder to pin down, though we expect Shiv's unconventional marriage to Tom to come under the spotlight once again, after the latter betrayed his wife in exchange for Logan's favor (so much betrayal in this family!).
At least, that's what season 3's cliffhanger finale wants us to believe – we don't yet know the full extent of Tom's role in the switcheroo, nor how much Greg played a part in alerting Logan to his children's plans of sabotaging the deal with Matsson.
Sarah Snook, for one, is excited to learn more. She told SiriusXM: "I've got no idea [where the show is going with that incident]. I can't wait for us to start shooting again, because I want to know what happens."
In reference to season 3's final shot – which suggests Shiv knows what Tom has done – Snook added: "I feel like it's a really powerful position for Shiv to be in, because she knows information, and then can choose whether to reveal that information. She could choose not to tell her siblings, and she could also choose not to tell Tom that she knows [...] But it's got to light a fire [within her]."
Right now, though – and for the first time in the show's history – it looks like season 4 will begin with Kendall, Shiv and Roman versus everyone else.
As for Connor's role in Succession's upcoming episodes, a wedding to Justine Lupe's Willa could to be on the cards. In the below set image, a large "Willa Ferreyra & Connor Roy" banner can be seen strewn across a harbor building, which logic suggests will play host to either an establishing shot, the pair's rehearsal dinner or their wedding proper.
Connor's pursuit of the presidency is also likely to form its own narrative offshoot, which may pave the way for the return of Justin Kirk's far-right congressman Jeryd Mencken, among other politically-inclined characters.
But the crux of Succession season 4 will, of course, revolve around Matsson's proposed acquisition of the Roy family business. Indeed, HBO's official synopsis for the season reads as follows: "In the ten-episode season 4, the sale of media conglomerate Waystar Royco to tech visionary Lukas Matsson moves ever closer. The prospect of this seismic sale provokes existential angst and familial division among the Roys as they anticipate what their lives will look like once the deal is completed. A power struggle ensues as the family weighs up a future where their cultural and political weight is severely curtailed."
In any case, given that HBO executive Francesca Orsi declared, in her official renewal announcement, that "Jesse Armstrong [continues] to surpass our wildest expectations" with each new season of Succession, we're expecting to be surprised by the inevitable twists and turns that Succession season 4 has in store.
Succession season 4 trailers
HBO released the first official trailer for Succession season 4 – which features fleeting appearances from all of the show's major players – in October 2022. Check it out below.
In January 2023, HBO released the second full-length trailer for Succession season 4, alongside confirmation of its March 26 release date. Check it out below.
Then, in March 2023, HBO released a third and final full-length trailer for Succession season 4, which you can find below.
Prior to the release of Succession season 4's first full-length trailer, HBO gave fans a blink-and-you'll-miss-it glimpse into the show's new episodes during a sizzle reel for HBO Max's 2023 content slate.
Take a look at the sneak preview below (between the 1:30 and 1:40 mark), which contains a few clips not featured in the new season's main three trailers.
The future of the show
As for whether Succession season 4 will be the show's last, series creator Jesse Armstrong confirmed in a February interview with The New Yorker that it will be.
"There's a promise in the title of Succession," he told the publication. "I've never thought this could go on forever. The end has always been kind of present in my mind. From season 2, I've been trying to think: Is it the next one, or the one after that, or is it the one after that?
"We played out various scenarios," Armstrong said. "We could do a couple of short seasons, or two more seasons. Or we could go on for ages and turn the show into something rather different, and be a more rangy, freewheeling kind of fun show, where there would be good weeks and bad weeks. Or, we could do something a bit more muscular and complete, and go out sort of strong." Armstrong ultimately opted for the latter. "That was definitely always my preference," he admitted.
Indeed, Armstrong had been teasing the possibility of the show's ending for several months prior to the aformentioned admission. "There's going to be a very definite moment when that story is over, and it can't go on too long," he told The New Statesman in September 2021.
Armstrong then repeated that line at the 2022 BAFTA TV awards. When asked how long he intends to keep the show running, he told reporters: "I won't answer that one precisely. I don't think it should go on forever. But we're still having fun at the moment."
Even HBO executive Casey Bloys remained in the dark on Succession's future. "For those conversations, we really tend to leave it with the showrunners," he told Deadline in July last year. "Jesse is obviously figuring out what he wants the fourth season to be and he will decide whether he sees it going beyond that or not. We'll really leave it to him and let him have his process and figure out what he wants to do."
We now know, though, that Succession season 4 will be the show's last. Here's hoping, then, that Logan finally appoints a successor in the coming weeks.
Sign up to receive daily breaking news, reviews, opinion, analysis, deals and more from the world of tech.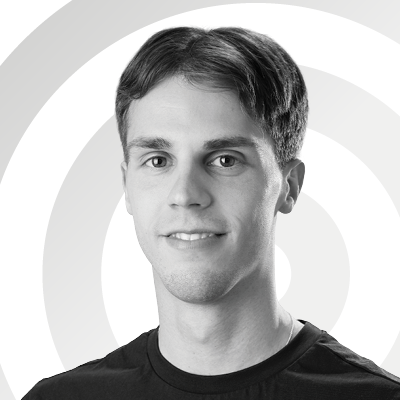 Axel is a London-based Senior Staff Writer at TechRadar, reporting on everything from the latest Apple developments to newest movies as part of the site's daily news output. Having previously written for publications including Esquire and FourFourTwo, Axel is well-versed in the applications of technology beyond the desktop, and his coverage extends from general reporting and analysis to in-depth interviews and opinion.
Axel studied for a degree in English Literature at the University of Warwick before joining TechRadar in 2020, where he then earned an NCTJ qualification as part of the company's inaugural digital training scheme.