The Last of Us is an imperfect but undeniably faithful adaptation of developer Naughty Dog's era-defining PlayStation title. Showrunners Neil Druckmann and Craig Mazin have here delivered a series whose loyalty to its source material is both a blessing and a curse; in live-action form, Joel and Ellie's post-apocalyptic adventure remains heartfelt and unforgiving, though its reliance on now-familiar genre tropes makes The Last of Us feel less groundbreaking and more paint-by-numbers than other shows in HBO's prestige TV catalog. Pascal and Ramsey, for their parts, are perfectly cast, and later episodes up the emotional ante just enough to warrant the journey it takes to reach them – but viewers' enjoyment of The Last of Us will likely depend on their fondness for similarly premised apocalypse dramas.
Pros
+

Pascal and Ramsey are note-perfect

+

Powerful story

+

Impressive production design
Cons
-

Premise feels tired in this medium

-

A little more action, please
Why you can trust TechRadar We spend hours testing every product or service we review, so you can be sure you're buying the best. Find out more about how we test.
It's difficult to critique HBO's The Last of Us without first acknowledging the difficulty of critiquing HBO's The Last of Us.
You'll likely know by now that the series is an adaptation of writer Neil Druckmann's award-winning video game of the same name, a third-person PlayStation exclusive credited by Empire magazine with providing "gaming's Citizen Kane moment." But although being anchored to some of the most beloved source material in modern popular culture sounds great on paper, it also means The Last of Us faces a veritable smorgasbord of widely different hopes, expectations and reservations about what it should and shouldn't be.
How, then, to review The Last of Us as a standalone TV show – one sure to be watched by more people who haven't played the game than have – when so much of the noise surrounding its development has concerned questions of faithfulness? The answer, perhaps, is to run two reviews – one written by someone with an existing understanding of Druckmann's story, the other by someone without it – but instead we'll simply say this: ultimately, your opinion of The Last of Us will depend on what you want from it.
Setting the scene
Let's kick off with a brief recap of what all the fuss is about. The Last of Us tells the story of Joel and Ellie (played here by Game of Thrones alumni Pedro Pascal and Bella Ramsey), an unlikely duo who attempt to cross a post-apocalyptic America in the aftermath of a fungal outbreak that turns most of the world's population into feral, man-eating creatures known simply as 'the infected'. To say more about why the pair hazard life and limb on a cross-country road trip risks spoiling the series' early episodes, but know this: both Joel and Ellie have their fair share of skeletons in the closet.
From an adaptation point of view, Druckmann and co-showrunner Craig Mazin (Chernobyl) knock the live-action realization of the game's pandemic-ravaged world out of the park. The Last of Us is every bit as grim and grisly as its source material, with production design that captures the same hopeless atmosphere despite the show's 10-year timeline shift (which Druckmann told us he and Mazin implemented to "help make [the story feel] more real"). A sequence in the series' opening episode – which tracks the beginning of the Cordyceps outbreak from the perspective of Joel's daughter, Sarah – is particularly strong, and subsequent installments swap out overgrown cityscapes for snowy mountain ranges in a way that makes the world of The Last of Us feel expansive and beautifully barren.
Pascal and Ramsey are similarly convincing as Joel and Ellie, but for different reasons. The former puts all of his The Mandalorian macho into painting Joel as a complex family man-turned-hardened survivalist, while also maintaining the sense of humor that makes his turn as a reluctant father figure in the Star Wars universe so consistently watchable. As in the game, Joel's chemistry with Ellie grows after every ugly encounter, and the pair develop a paternal relationship that Pascal was born to play one side of. He is, without question, the perfect real-world manifestation of Druckmann's iconic character.
Ramsey, by contrast, is a slightly different Ellie to the one you may (or may not) already know. The former Game of Thrones star plays Joel's companion as a whip-smart foil to her escort's relentless pessimism – this Ellie is less thoughtful and more confident, always willing to throw a punch (or a punchline) should the need arise. Ramsey seems to grow into the role as The Last of Us progresses, which may simply come as a result of our increased familiarity with their interpretation (especially since it's unlikely that episodes were shot chronologically), but nonetheless makes Joel and Ellie's double-act even more enjoyable to watch here than it is in the game.
Ramsey's constant wise-cracking also adds weight to The Last of Us' most poignant moments. Ellie is frequently forced to reckon with the remnants of a world she never lived in, and these sequences – when her joke-telling takes a noticeable back seat – provide HBO's series with the emotional fuel it needs to make the slog through abandoned towns and makeshift settlements worth watching for the viewer. Episode 7, in particular – which covers the game's Left Behind DLC – delivers the show's most powerful scene, and it's here that Ramsey really proves their potency as a gifted performer.
Same old, same old
The Last of Us' emotional sequences bring its more humdrum moments into stark relief. By its nature, Druckmann's story is a slow-burner, but the inherent interactivity of the video game format means, in the game, some combination of peril and intrigue lurks around every corner, keeping the player engaged and, by extension, immersed in The Last of Us' world. For obvious reasons, HBO's TV show isn't playable, only watchable – there's no capacity for the viewer to get up and explore (or battle through) this post-apocalyptic United States for themselves.
The result is a series that feels labored at times. Encounters with zombies, survivalists, estranged family members and militant government organizations are thrown in to liven things up when the pace drops, but we've come across similar run-ins before in comparable live-action apocalypse adventures, which takes the sting out of their ability to excite. The Last of Us was a groundbreaking game because its conventional setting was made to feel unconventional – here, Druckmann's slower-pace approach to storytelling is hamstrung by the existence of other movies and TV shows that have made apocalypse premises feel tired.
Of course, this isn't something Druckmann and Mazin can do much about – its nature as an adaptation means The Last of Us is largely beholden to its source material, and any future seasons will surely suffer from the same struggle for originality – but the series could benefit from more narrative deviation, so as to offer something new for those already familiar with the game, at least.
That's not to say The Last of Us doesn't tread any new ground. As its showrunners explained in an interview with TechRadar, the series does occasionally shed new light on the outbreak's origins, as well as on the backstory of a character who appears only momentarily in the game (episode 3 is an excellent, semi-standalone biopic akin to Westworld's equally moving 'Kiksuya' chapter). But by and large, this is a like-for-like copy of Joel and Ellie's in-game adventure, which makes comparison inevitable and genuine surprises few and far between.
A couple more action sequences wouldn't go amiss, too. While an impressive number of conversational cutscenes keep their place in HBO's adaptation, the game's relentless zombie brain-bashing isn't so forthcoming on-screen. The Last of Us is rightly more concerned with its human characters than its infected ones, but the show's 'clickers' are fearsome enough to warrant more than a fleeting appearance.
Our verdict
Depending on your existing understanding of – and fondness for – Druckmann's tale of love, loss and zombies, The Last of Us will play like a pitch-perfect retelling of a story you already know or an affecting, if occasionally overfamiliar, HBO character drama.
In live-action form, a few of the game's slower moments are more ponderous than engaging, but the respective performances of Pascal and Ramsey nonetheless make Joel and Ellie's journey across a pandemic-stricken United States absolutely one worth sticking with.
The Last of Us begins streaming on HBO Max in the US on January 15, and Sky Atlantic and NOW in the UK on January 16.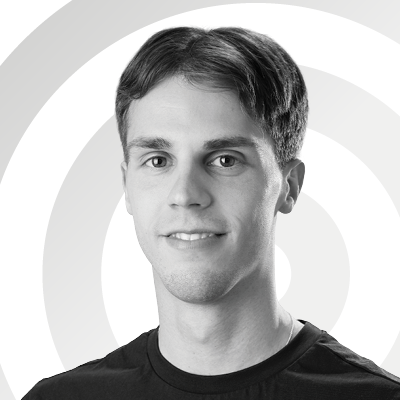 Axel is a London-based Senior Staff Writer at TechRadar, reporting on everything from the latest Apple developments to newest movies as part of the site's daily news output. Having previously written for publications including Esquire and FourFourTwo, Axel is well-versed in the applications of technology beyond the desktop, and his coverage extends from general reporting and analysis to in-depth interviews and opinion.
Axel studied for a degree in English Literature at the University of Warwick before joining TechRadar in 2020, where he then earned an NCTJ qualification as part of the company's inaugural digital training scheme.