All the best PS4 games are right here. The PS4 had an incredible run, and for many, it's still their console of choice while the PS5 library is building. The PS4 offers a large library of great games, and plenty of games still release for both the PS5 and the PS4, meaning you don't have to miss out on plenty of new games even now.
While you're waiting on PS5 restock updates or simply look to get the most out of your PS4, check out this list of the best PS4 games out there. You may also think about making the PS4 your first console, thanks to great Black Friday PS4 deals for the console, the PS4 Slim and the PS4 Pro.
Now that the PS4 has been out for a while, you can get many of these games at big discounts. Additionally, if you can get many great games as part of a PlayStation plus subscription – check some of the cheapest PlayStation Plus deals for Black Friday to get free games for months at a better subscription price than the regular deal.
Best PS4 games
Why you can trust TechRadar Our expert reviewers spend hours testing and comparing products and services so you can choose the best for you. Find out more about how we test.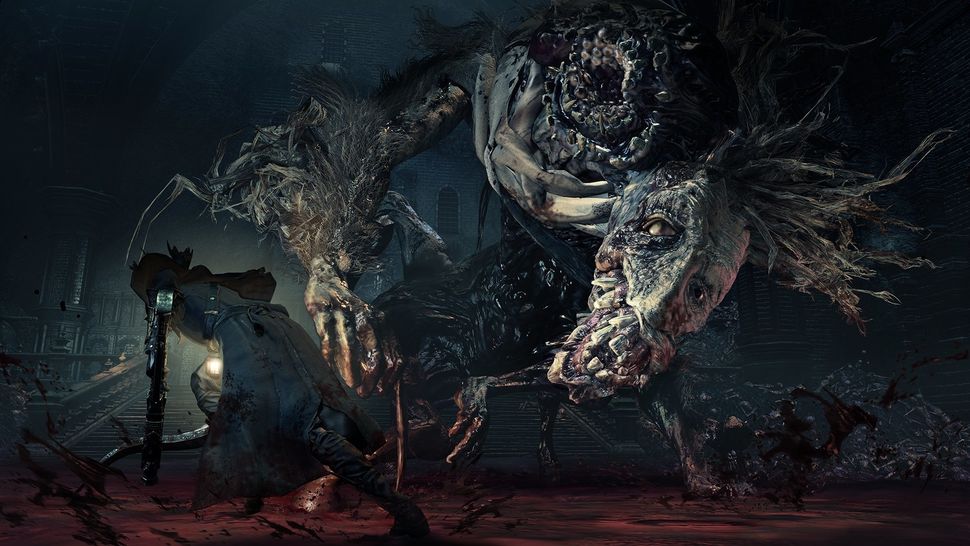 FromSoftware's enigmatic and notoriously challenging Souls games all hold critical and fan acclaim and are among the best games of all time. However, none are as stylistically interesting as the quasi-Industrial era Bloodborne. It plays like a high-difficulty blend of RPG mechanics with FromSoftware's very own approach.
Since it refuses to help you with anything, Bloodborne is notorious for testing the patience of its players, but as with all FromSoft games, Elden Ring included, that is the point of the experience. Victory's all the more rewarding when you've watched your enemy, memorized their attack patterns, struck at the opportune moment and prevailed in the game's impeccable melee combat. It's easily one of the best PS4 games you can play right now.
---
Death Stranding had us worried for a bit, as games that try something new are wont to do. It was difficult to understand that Hideo Kojima, the mind behind the Metal Gear series, would make a game that is essentially about walking.
Thankfully, Death Stranding is an incredible title that is equally beautiful and unique. Without giving away too much, the premise is that you step into the shoes of deliveryman Sam Bridges (played by The Walking Dead's Norman Reedus) who delivers special cargo in the wake of the Death Stranding a mysterious phenomenon that wiped out many innocent lives. But obviously, it's not all that simple.
Death Stranding is something to be experienced. It's definitely one of the best PS4 games, but we warn you now, it is about walking. And getting stuck with your vehicle. And climbing mountains. There is truly nothing like it, so as much as it can be a polarising game, it's also like nothing else out there.
---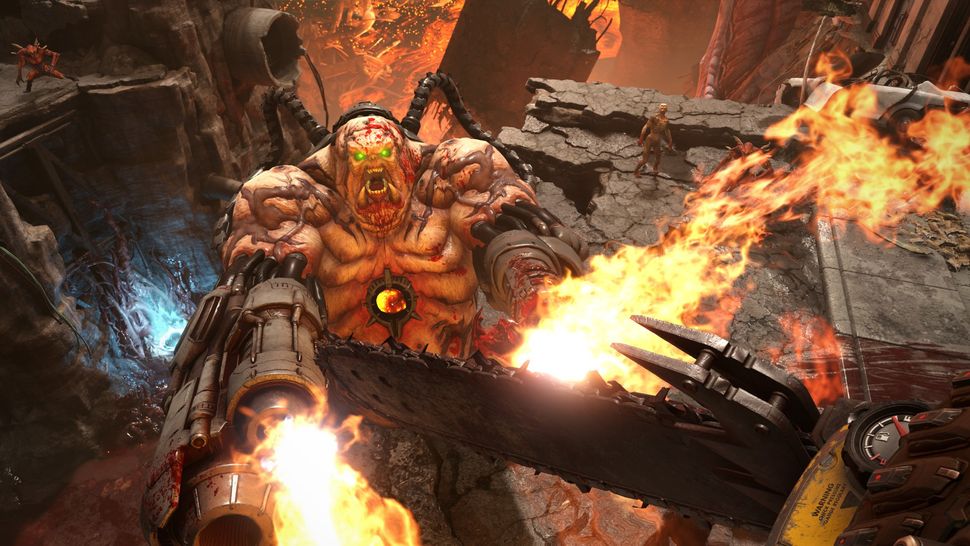 Ready to raze some hell? Doom is back and it's the best it's ever been. Not only does Doom Eternal boast all the blood-pumping, gore-packed fun we expect from a Doom game, it also adds a bunch of new RPG-like elements we didn't even know we wanted. What we ended up getting is not just one of the best FPs games, but one of the best PS4 games out there.
It looks beautiful in all the wrong ways, making every successful kill feel satisfying. Thanks to responsive controls and a memorable metal soundtrack, Doom Eternal gets your blood pumping in the best way, so that our only complaint is that it's all over relatively early.
If you're looking for a game that is fast-paced fun and carnage of the highest order, then Doom Eternal is one not to be missed.
---
Dreams is less like a game and more like a creation platform. Developed by Media Molecule, the creators of Little Big Planet, Dreams allows players to play, create and share worlds, games, artwork, music and more.
All of this content is created in Dreams, which provides players with a plethora of tools to get creative with. But if you're not quite an artist, you can simply take advantage of the incredible (and sometimes odd) creations of others. There is a large, active community that made games for contests and events or just help each other out – the real dream, as they say, are the friends you made along the way. Dreams is definitely one of the most original releases in our picks of the best PS4 games.
---
FIFA games come around annually, and you can't always expect massive innovation in that short development timeframe. FIFA 22 however, breathes new life into the familiar gameplay while making well-intentioned strides to refresh its most dated modes, including Career mode.
Thanks to a series of genuinely welcome improvements to both visuals and gameplay, FIFA 22 feels like a decidedly different offering from its predecessor. It's not completely without the same issues that have plagued the franchise for several years, and a few of its supposed enhancements still feel like superficial additions, but FIFA 22 is the best the series has been in a long time, and deservedly one of the best PS4 games. Until FIFA 23 drops, anyway.
---
Time sure passes quickly: 2018's God of War, once the biggest PlayStation exclusive, is now also one of the best PC games, while PlayStation owners enjoy Ragnarok as their new exclusive.
At worst, Ragnarok is more God of War, which would make it more of that game everyone suggests you should play – a game full of beautiful locations, giant monsters you fight in spectacular ways and, okay, some mid-tier puzzling. Butgod of War Ragnarok also knows that a large part of its strength is the narrative, and as such it simply feels good to be reuinted with Kratos and Atreus and see what happens to them next.
God of War Ragnarok is a big game, yet none of it gets boring because Sony Santa Monica kept what works and mildly adjusted everything else for an experience that feels both fresh and familiar.
---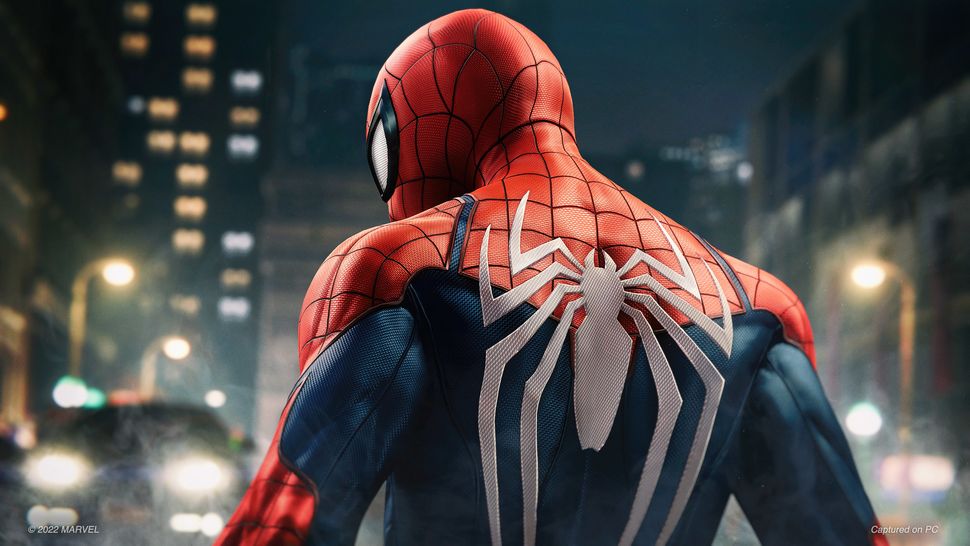 Swinging its way onto our best PS4 games list, Marvel's Spider-Man is likely the best comic book-based video game in the entire PS4 library (sorry, Batman: Return to Arkham).
While Arkham did a great job bringing the brooding caped crusader to life on our home consoles, it failed to provide us any insight about Bruce Wayne's actual life when he takes off the cowl.
This is different, if only because it shows us two sides of the same hero – the affable Peter Parker and the heroic, self-sacrificing Spider-Man – in the same game. Tied into that are the best traversal mechanics since Spider-Man 2 on the PS3, giving you the markings of a spectacular (and dare we say AMAZING) Spider-Man game. Make sure to play Spider-Man: Miles Morales, too. They're both worth checking out before Marvel's Spider-Man 2 arrives.
---
Persona 5 follows Joker, a student who has transferred to a new school in modern-day Tokyo. Over the course of the school year, Joker and some of his fellow students begin to awaken special powers, resulting in those affected forming a vigilante group called the Phantom Thieves of Hearts. The group travels through the mysterious Metaverse (not the Facebook one), forcing adults to have a "change of heart", in an effort to reform the city. There's so much more to it than that, but we don't want to spoil it for you.
Persona 5 is considered one of the best JRPGS of all time and it's not hard to see why. It's a stylish game, packed with over 100 hours of content and a story that is sure to keep you gripped, all while tugging on your heartstrings at the same time.
Persona 5 Royal makes this brilliant game even better. Introducing a host of new characters, gameplay features, and diving deeper into the personal lives of the Phantom Thieves, it's worth diving into Royal over the original edition. If Western RPGs are more your thing, head over to our best RPGs list.
---
The Witcher 3 didn't have the smoothest of arrivals on PS4, but after some heavy patching and a lot of angry words about visual downgrades, we're left with an RPG boasting tremendous scope and storytelling. Oh, and combat. And don't forget Gwent, the in-game card game. And there's the crafting to get stuck into. And alchemy.
You're rarely short of things to entertain yourself with in The Witcher 3's quasi-open world, and the worldbuilding itself is fantastic. This is a universe that doesn't need to lean on the same old Tolkien fantasy tropes. It's invigorating stuff and beautiful to boot.
Once you've jumped in, you may want to check out the Witcher TV series with Henry Cavill as Geralt.
---
Uncharted 4: A Thief's End had a near-impossible task – bring a satisfying close to Naughty Dog's classic adventure series and deliver a game to remember. Thankfully, it all worked out in the end: Uncharted 4 boasts Exceptionally high production values, an engaging story about a wayward brother and an adventure to remember, It's a great goodbye to Nathan Drake, one of PlayStation's most charming heroes.
Though Naughty Dog's Uncharted journey has finally reached its destination, you're guaranteed to treasure the memories it created forever. If you're a PS4 owner, you should definitely take this ride. It's undoubtedly one of the best PS4 games available.
---
Best PS4 games FAQ: quick questions answered