The best PS4 games exemplify why Sony's console was a million-seller before it was surpassed by the PS5.
The PS4 not only marked the last really big jump in visual quality, it also gave us the most modern and impressive takes on beloved franchises and genres yet. You can truly say that on the PS4, you saw some of your favourite heroes like never before, and the resulting popularity solidified some studios as the best in the business.
CD Projekt Red wouldn't be the same without The Witcher 3, Sony Santa Monica is now synonymous with God of War, and more people are playing the Persona games than ever before – all thanks to the massive successes of games on the PS4.
With the PS4 Pro, Sony already made many of those games run much better than before, long before the PS5 offered a performance boost to PS4 games via backward compatibility.
Out best PS4 games list highlights unmissable introductions to gaming series which you can all enjoy without having played any previous games, and which mostly continue on the PS5. However, there is still a myriad of games releasing for the PS4, so if you grab yourself a console in any current PS4 console deals, you can enjoy some of the best games past and present.
Best PS4 games
Why you can trust TechRadar Our expert reviewers spend hours testing and comparing products and services so you can choose the best for you. Find out more about how we test.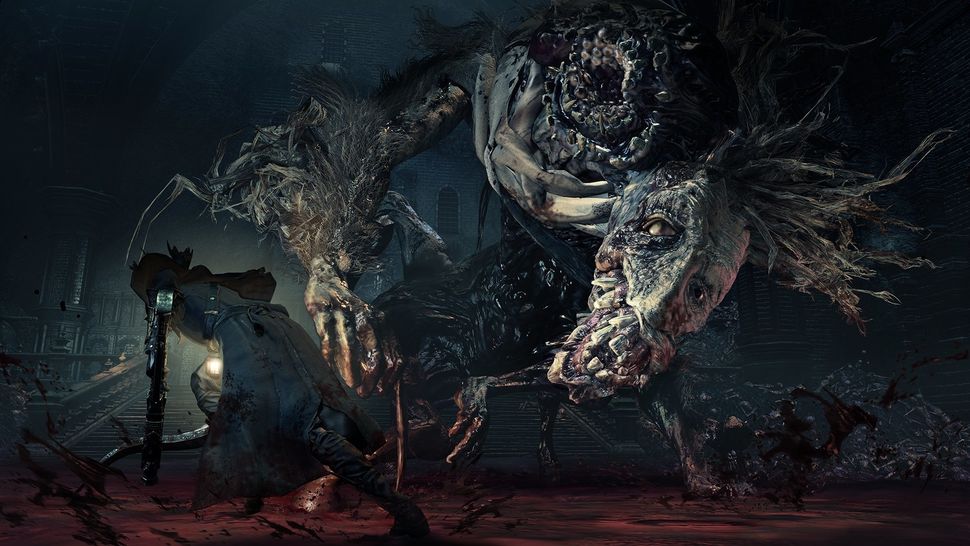 FromSoftware's enigmatic and notoriously challenging Souls games all hold critical and fan acclaim and are among the best games of all time. However, none are as stylistically interesting as the quasi-Industrial era Bloodborne, the game the studio entered the PS4 era with. It plays like a high-difficulty blend of RPG mechanics with FromSoftware's very own approach.
Since it refuses to help you with anything, Bloodborne is notorious for testing the patience of its players, but as with all FromSoftware games, Elden Ring included, that is the point of the experience. Bloodbourne is noteworthy not so much for being another game to successfully utilise the Souls formula, but because of the key differences that, while it's still a difficult game, made it more approachable for a lot of players.
Speedier, with a very distinct visual and worldbuilding style and more approachable lore than the Souls games all helped Bloodbourne stand out, and the FromSoftware games following in its footsteps grew further by adapting some of its deliberately different approaches again for their own purposes.
---
Hideo Kojima's Metal gear series had always been synonymous with PlayStation, right until Kojima left the developer and publisher Konami.
The PS4, while also home to the brilliant Metal Gear Solid 5, is the stage for Kojima's re-introduction as an indie developer, and with it, a whole new type of game. Death Stranding is like no other game out there, and that's the kind of game you want on a best PS4 games list. Without giving away too much, you step into the shoes of deliveryman Sam Bridges (played by The Walking Dead's Norman Reedus) who delivers special cargo in the wake of the Death Stranding, a mysterious phenomenon that wiped out many innocent lives. But obviously, it's not all that simple.
Death Stranding gives you the full experience of being a mail carrier around Black Friday. You carry precious cargo on your back, stacked to the sky, and you climb mountains, rappel down ravines and fight the manifestations of existential dread with a baby strapped to your chest.
Death Stranding is proof that the PS4 is home to some great classic genre games, but also some unabashedly weird stuff you should definitely try.
---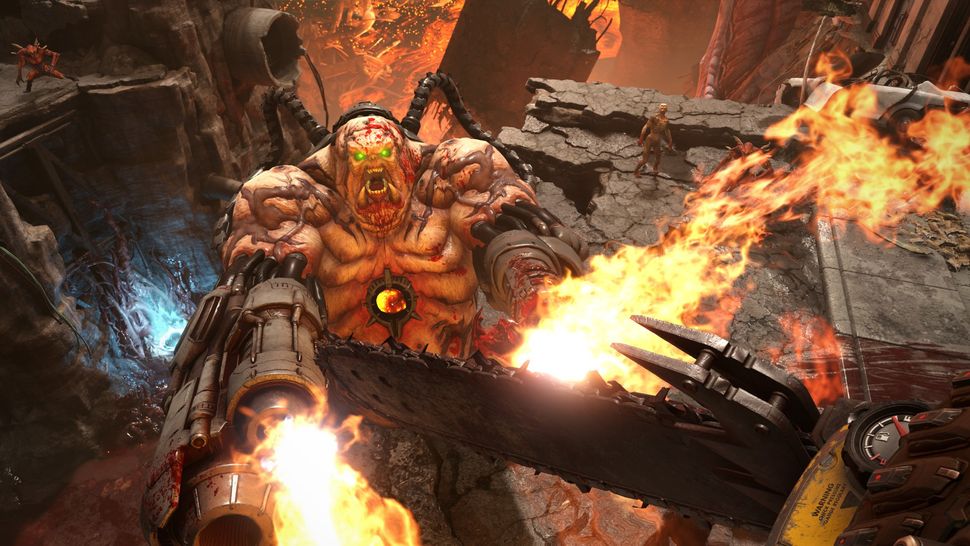 The Doom series sure developed a lot from its beginning as a game about a guy traipsing through hallways and shooting everything that moves before it shoots you. Often re-released, continued and yet never reached, Doom was a great game with some tricky sequels until Doom eternal came along; not just one of the best FPS games, but one of the best PS4 games out there.
Doom Eternal is fast, loud and impactful, truly a shooter like no other. It looks beautiful in all the wrong ways, making every successful kill feel satisfying. Thanks to responsive controls and a memorable metal soundtrack, Doom Eternal gets your blood pumping in the best way, so that our only complaint is that it's all over relatively early.
With the way it revitalized the Doom series and brought a shooting experience like no other, Doom eternal more than deserves its spot on our best PS4 games list.
---
The PS4 is home to a lot of games like no others, even though some of them are (by now) available on other platforms. Dreams however, is a one of a kind PlayStation exclusive.
Dreams is less like a game and more like a creation platform. Developed by Media Molecule, the creators of Little Big Planet, Dreams allows players to play, create and share worlds, games, artwork, music and more.
All of this content is created in Dreams, which provides players with a plethora of tools to get creative with. But if you're not quite an artist, you can simply take advantage of the incredible (and sometimes odd) creations of others. There is a large, active community that made games for contests and events or just help each other out – the real dream, as they say, are the friends you made along the way.
Usually, game creation platforms are restricted to PC – many of us know the likes of RPG Makerand Bitsy, but to have something like it on a console with the PS4's graphical capabilities is a big deal for anyone who always wanted to make a game.
---
The FIFA games are a staple in many people's gaming diet. They are fun, well-known staples that were synonymous with EA for a long time.
Now however, EA has refused to take on the official FIFA license for another year due to its hefty price tag, making FIFA 23 the last FIFA game of its kind and marking the end of an era on the PS4.
The series has grown over the year, both in complexity as well as modes and looks, so that all that was left was to tinker with what the series had. FIFA 23 has another go at improving the fundamentals – dribbling, passing, AI behaviour, and the authenticity in motion capture and general player movement has once again been boosted, too. One thing is for sure, no football game looks better than this, and FIFA 23 gives you plenty of options, from a Career Mode featuring your own team to controlling your favourite club, with a level of polish simply unseen anywhere else.
---
With 2018's God of War garnered the series many new fans. Ragnarok ends another chapter in Kratos's story. If you want to know why the series became bigger than ever before with an overhaul of Sony's entire approach to the games, neither are to be missed.
At worst, Ragnarok is more God of War, which would make it more of that game everyone suggests you should play – a game full of beautiful locations, giant monsters you fight in spectacular ways and, okay, some mid-tier puzzling. Butgod of War Ragnarok also knows that a large part of its strength is the narrative, and as such it simply feels good to be reuinted with Kratos and Atreus and see what happens to them next.
God of War Ragnarok is a big game, yet none of it gets boring because Sony Santa Monica kept what works and mildly adjusted everything else for an open-world experience that feels both fresh and familiar.
---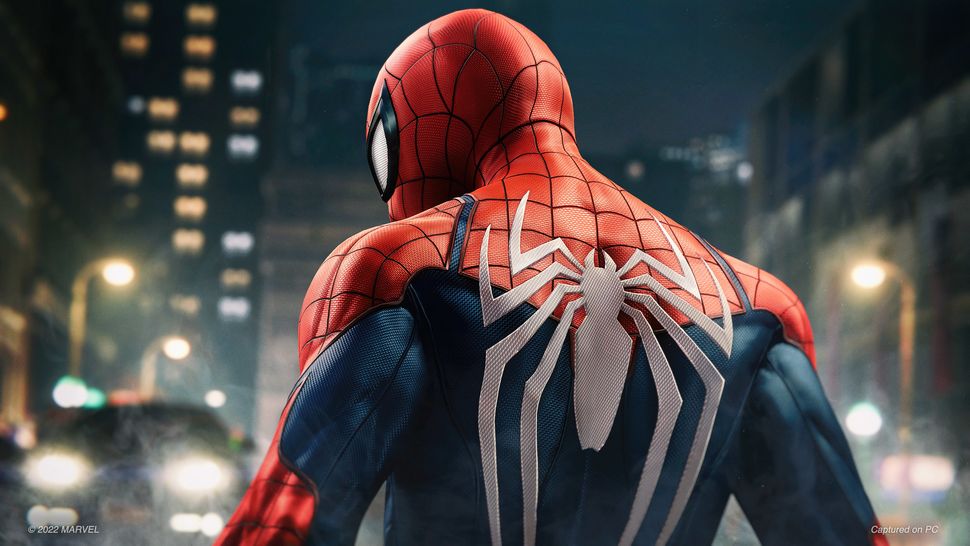 Swinging its way onto our best PS4 games list, Marvel's Spider-Man is likely the best comic book-based video game in the entire PS4 library (sorry, Batman: Return to Arkham). While Arkham did a great job bringing the brooding caped crusader to life on our home consoles, it failed to provide us any insight about Bruce Wayne's actual life when he takes off the cowl.
This is different, if only because it shows us two sides of the same hero – the affable Peter Parker and the heroic, self-sacrificing Spider-Man – in the same game. Tied into that are the best traversal mechanics since The Amazing Spider-Man 2 on the PS3, giving you the markings of a spectacular (and dare we say AMAZING) Spider-Man game for current players and Marvel fans.
Make sure to play Spider-Man: Miles Morales, too. They're both worth checking out before Marvel's Spider-Man 2 arrives.
---
Persona 5 follows Joker, a student who has transferred to a new school in modern-day Tokyo. Over the course of the school year, Joker and some of his fellow students begin to awaken special powers, resulting in those affected forming a vigilante group called the Phantom Thieves of Hearts. The group travels through the mysterious Metaverse (not the Facebook one), forcing adults to have a "change of heart", in an effort to reform the city. There's so much more to it than that, but we don't want to spoil it for you.
Persona 5 is considered one of the best JRPGS of all time and it's not hard to see why. It's a stylish game, packed with over 100 hours of content and a story that is sure to keep you gripped, all while tugging on your heartstrings at the same time. While Persona 5 also released on the PS3, the PS4 is truly the Persona 5 console – more people played the game than ever before, and it even got a sequel in Persona 5 Strikers, making this the only franchise entry on the PS4. The PS$ is a Persona 5 machine, if you will.
If you buy it now, make sure to buy Persona 5 Royal over the original version. If Western RPGs are more your thing, head over to our best RPGs list.
---
The Witcher had a sizeable amount of fans even before the series arrived on PS4, but the size of the world and the broody charisma of protagonist Geralt of Rivia won people over in droves. That, and the game's tremendous scope and storytelling. Oh, and combat. And don't forget Gwent, the in-game card game. And there's the crafting to get stuck into. And alchemy.
You're rarely short of things to entertain yourself with in The Witcher 3's quasi-open world, and the worldbuilding itself, devoid of the same old Tolkien tropes is fantastic, so this is really the one RPG no PS4 owner should pass up. It's invigorating stuff and beautiful to boot.
Once you've jumped in, you may want to check out the Witcher TV series, too.
---
Uncharted 4: A Thief's End had a near-impossible task – bring a satisfying close to Naughty Dog's classic adventure series and deliver a game to remember. Thankfully, it all worked out in the end: Uncharted 4 boasts exceptionally high production values, an engaging story about a wayward brother and an adventure to remember. While Nathan Drake arguably had his most impactful outings on the PS3, this is a great goodbye that packs an extra punch narratively and visually.
Though Naughty Dog's Uncharted journey has finally reached its destination, you're guaranteed to treasure the memories it created forever. If you're a PS4 owner, you should definitely take this ride. It's undoubtedly one of the best PS4 games available.
---
Best PS4 games FAQ: quick questions answered