The best PS4 controllers in 2023
Best
Contributions from
last updated
These are the best PS4 controllers around
Best PS4 controllers: Quick Menu
1. The list in brief
2. Best overall
3. Best premium
4. Best wired
5. Best for Xbox converts
6. Best for kids
7. FAQs
If you're looking for a new or upgraded way to control games on your console then one of the best PS4 controllers is the way to go. With Sony's previous-generation system now reaching a decade old, there are more options than at any other time, especially from third parties that can be found.
Despite the console's age, the PS4 remains a popular system to this day and still receives a wealth of support from first and third-party software with some of the best PS4 games still coming out this year. The DualShock 4 is a stellar controller, and what we're all used to, but for those wanting the likes of trigger stops, reprogrammable buttons, and other esports functionality, this guide will point you in the right direction.
We're all about helping you get the most out of your gaming setup. That's why we've also got guides on the best PS4 accessories as well as the best PS4 headsets, the best PS4 cooling stations, and the best PS4 external hard drives. That means you'll be able to keep the system cool, listen to your game audio with added immersion, and have extras to improve the overall quality of the experience.
The quick list
Best PS4 controllers in 2023
Why you can trust TechRadar We spend hours testing every product or service we review, so you can be sure you're buying the best. Find out more about how we test.
The best PS4 controller overall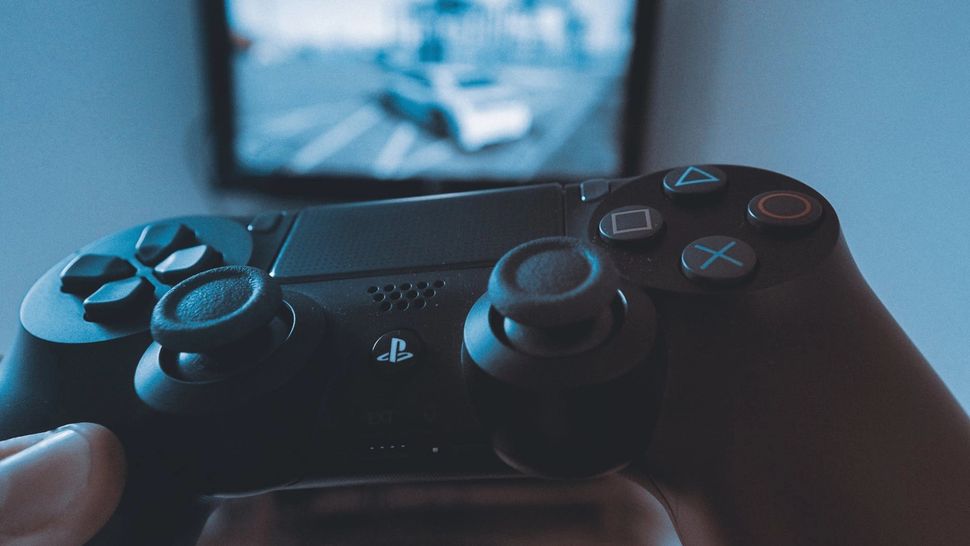 The best PS4 controller overall
Specifications
Customization options?:
No
Color:
A range of colors including Black, Green, Blue, White, Red
Reasons to buy
+
Great look and feel
+
Built-in speaker for immersion
+
Highly sensitive motion sensors
Reasons to avoid
-
Too light for some hands
-
Battery life could be longer
Buy it if
✅ You want a high-quality, official gamepad: The DualShock 4 isn't exactly premium, but does everything you'd want from a pack-in controller.
Don't buy it if
❌ You want extra battery life: Lasting no longer than 8-10 hours on a full charge, the DualShock 4's battery life is quite poor.
It shouldn't be a surprise that Sony's official DualShock 4 tops our list of the best PS4 controllers. The DualShock 4 is one of Sony's best controllers to date. It's sleeker and more ergonomic than its previous pads. And on top of that, excellent features like the touchpad, lighting, and built-in speakers give the controller a lovely premium touch.
The DualShock 4 is pretty middle-of-the-road in terms of price. In 2023, expect to pay $59.99 / £54.99 for a brand new controller. While that does sound a touch pricey for a decade-old pad, it's one of the most reliable PS4 controllers around, and has some top-notch features you won't find on competing units.
Those include the brilliant touchpad - great for ancillary inputs and navigation - as well as the convenient share button and those gorgeous, reactive side lights. The one area where the DualShock 4 is let down, though, much like the PS5's DualSense wireless controller, is in its pretty meager battery life.
The best premium PS4 controller
The best premium PS4 controller
Specifications
Connectivity:
Bluetooth, USB
Customization options?:
Yes
Reasons to buy
+
Truly ergonomic
+
Plentiful customization options
+
High-quality build
Reasons to avoid
-
Button mapping not obvious
-
Can't amend profiles on PS4
Buy it if
✅ You want luxury ergonomics: Nacon's controller feels fantastic just to hold, with comfy grips and a smart button layout.
Don't buy it if
❌ You want something cheaper: As one of the pricier PS4 controller's around, Nacon's premium offering may turn the budget-conscious among you elsewhere.
If you have a PS4 but like the design of the Xbox One gamepad, then the Nacon Revolution Unlimited Pro Controller is for you. Design-wise, Nacon usually doesn't mess around, and that continues to be the case with this truly ergonomic pad. You'll find a sleek black/gray finish, and a lot of options for button mapping and customization, too.
Available for $179.99 / £109.99, the controller certainly doesn't come cheap, and there's quite an alarming gap in price between US and UK market. You are getting a great deal here if you live in the UK, but US buyers may want to look elsewhere unless they're after a seriously premium PS4 pad.
We found the best part of this gamepad to be how much you can do with it, as the sticks can be swapped out as well as the restriction bands. This means you can get exactly the right feel from the controller, which can vary between different genres of games you may play. It was particularly effective for shooters, so if you're someone who wants a competitive edge in games like Call of Duty Modern Warfare 2, this could be the one for you.
The best wired PS4 controller
The best wired PS4 controller
Specifications
Connectivity:
Wireless, USB
Customization options?:
Yes
Reasons to buy
+
Incredibly sturdy and durable
+
Responsive mechanical buttons
+
Reliable wired connectivity
Reasons to avoid
-
Annoying latency
-
D-pad options feel cheap
Buy it if
✅ You like eye-catching controllers: The Razer Raiju's gorgeous RGB is a big selling point if you value aesthetics in your hardware.
Don't buy it if
❌ You need a solid D-pad: The Razer Raiju's D-pad is easily its weakest element, which means some genres that rely heavily on it will feel less enjoyable to play.
The Razer Raiju Ultimate Wireless PS4 Controller is one of the smartest PS4 pads around and is well-suited for seasoned gamers looking for a more involving controller. It allows advanced customization via the Razer mobile app, which includes remapping, adjusting sensitivity, and creating your own bespoke RGB light show.
The Raiju Ultimate is a fantastic PS4 controller, but it's not cheap, coming in at around $189.99 / £189.99. As such, be sure that this is the controller you want to buy for your console. We can vouch for its quality, of course, and that RGB lighting is a real head-turner.
If that's not enough customization, you can also make use of interchangeable thumbsticks, the built-in quick control panel, and Hair Trigger Mode. If you harness the controller's capabilities, you'll find your gameplay experience all that much smoother across a wide range of genres. Much like the other pro controllers on this list, the Raiju Ultimate is a bit chunkier than the DualShock 4, making it more suitable for those who prefer the larger style of the Xbox One controller.
The best PS4 controller for Xbox converts
The best PS4 controller for Xbox converts
Specifications
Connectivity:
Bluetooth, USB
Customization options?:
No
Reasons to buy
+
Suited to those who prefer Xbox controllers
+
Works on PS4 and PC
+
Comfortable and well built
Reasons to avoid
-
USB Bluetooth receiver needed for wireless
-
No motion sensor or built-in speaker
Buy it if
✅ You prefer an asymmetrical stick layout: Nacon's asymmetrical controller is a fantastic fit for players used to Xbox's controller layout.
Don't buy it if
❌ You're more used to symmetrical sticks: If you're primarily a PlayStation gamer, those asymmetrical analog sticks may prove irksome.
Nacon's at it again with the Asymmetric Wireless Controller. A comfortable gamepad that brings the Xbox One controller experience to PS4 (and PC) players. It's robust and well-made, with a chunkier design than the DualShock 4, which makes it more comfortable to hold across longer gaming sessions.
At £49.99 (around $59.99) the controller's price is just about on par with the DualShock 4, meaning you won't be spending an arm and a leg for an alternative stick setup. However, its availability is spotty in the US, meaning those of you buying there may have better luck with other third-party controllers.
Its name clues you in on the USP: the Nacon Asymmetric Wireless Controller has offset analog sticks, just like Xbox's controllers. We found this to be a better choice for those who have dexterity issues or those who simply prefer the offset design as opposed to Sony's tradition of applying symmetrical sticks to its official pads. However, there are a few performance issues to take into account. We noticed some grating lag during testing, and there are no motion-sensing features. The light bar and speaker are missing, too, an important feature for some games. It's a good choice if you want a second pad to use for some specific dual-stick titles, but it likely won't replace your DualShock 4 unless you greatly prefer the asymmetry of its analog sticks.
The best PS4 controller for kids
5. Hori Mini Wired Gamepad
The best PS4 controller for kids
Specifications
Customization options?:
No
Reasons to buy
+
40% smaller than the DualShock 4
+
Great option for kids and smaller hands
+
Affordable price point
Reasons to avoid
-
Limited amount of games it's compatible with
-
Cheap build quality
Buy it if
✅ You need spare pads for the kids: If you have particularly young children in your household, Hori's pad is perfect for smaller hands.
Don't buy it if
❌ You're not a child: It's hard to recommend this controller to adults, unless you really like the petite form factor.
The Hori Mini Wired Gamepad is a good fit for smaller hands. Whether you find regular PS4 gamepads too big or want an option for your kids, this controller will do the trick nicely. The Hori Mini Wired has a pleasingly retro look and feel. The wired pad has a 10ft cable and it's roughly 40 percent smaller than the DualShock 4. The grip is minimal as a result but makes it great for portability. It's also well suited to simple arcade titles.
At $29.99 / £28.99, it's an affordable option if you need a cheap and cheerful controller for a child, making it an ideal gift for the youngsters in your family.
Because this PS4 pad is so small, though, you're lacking a light bar, stereo headset jack, speaker, dual motors, and a motion sensor. Think of it as a streamlined alternative to the DualShock 4. As such, a few games won't work with this controller, but more arcade-like titles or fighting games could benefit from its use.
Best PS4 controller - FAQs
Is the DualShock 4 the best PS4 Controller?
Although the DualShock 4 is one of the best controllers available for the console, that doesn't mean it's the only high-quality controller worth having in your setup. There are a number of notable companies creating products for the console, including Razer, so whatever budget you're working with you're guaranteed a decent product outside of exclusively the DualShock.
Can you connect a PS4 controller to a PS5?
The DualShock 4 controller will connect to a PS5, but you'll be limited to playing PS4 games exclusively. Since the DualSense controller for the PS5 offers new features that the DualShock lacks, you'll need to use the accompanying accessory to enjoy games on the PS5. As for third-party PS4 controllers, you won't be able to connect them to the PS5.
Are third-party PS4 controllers worth it?
If you're operating with a smaller budget when shopping for PS4 accessories, third-party alternatives are always cheaper than official offerings, and that doesn't mean they are any lower quality than your standard DualShock. There's a lot to love about third-party controllers, especially since there's more space to tailor your product to any preferences you might have in a gamepad, making them worth considering whenever you're shopping.
For everything next-generation, we're rounding up the best PS5 controllers, the best SSD for PS5, and the best monitors for PS5 next.
Sign up to receive daily breaking news, reviews, opinion, analysis, deals and more from the world of tech.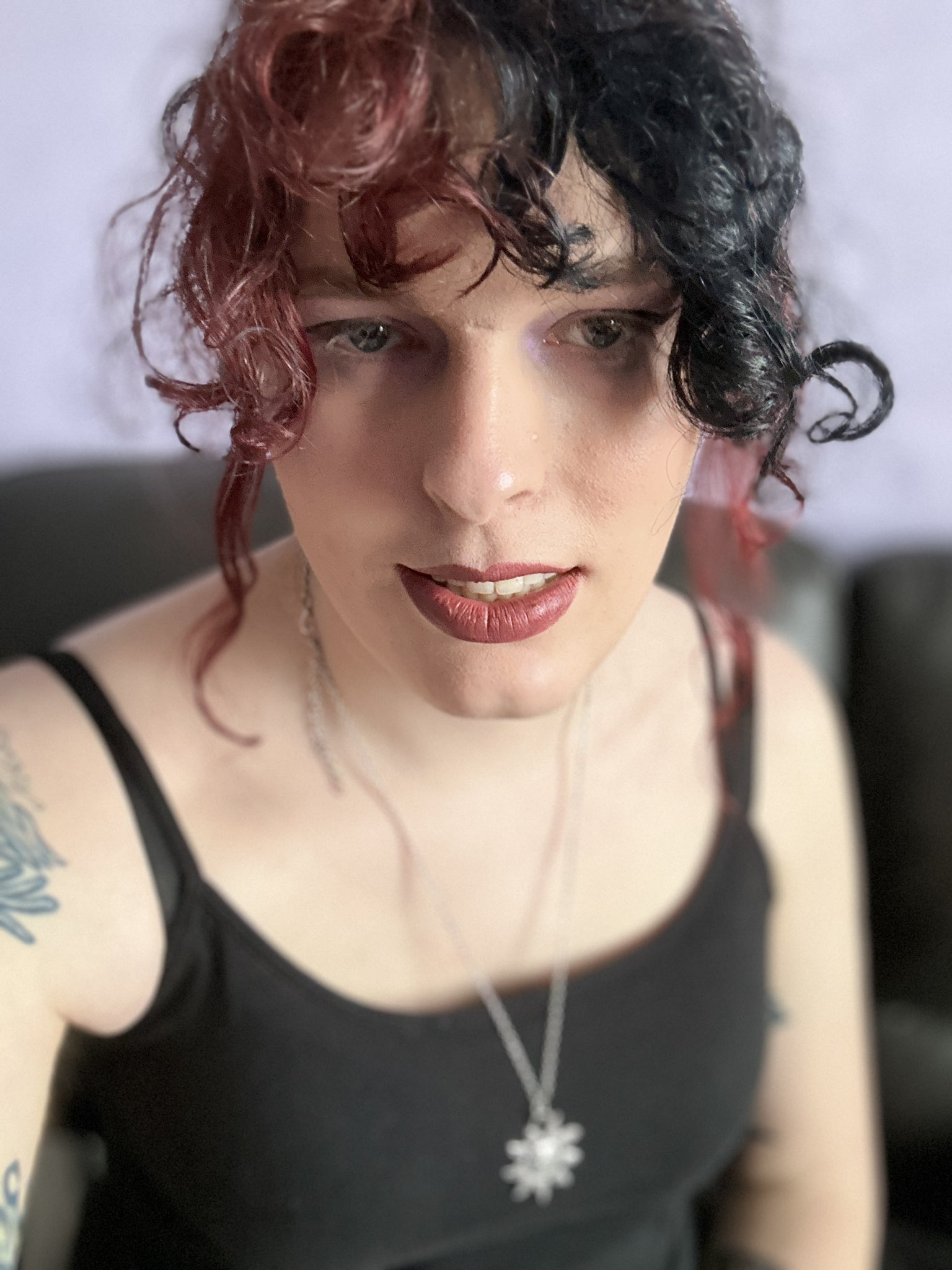 Aleksha McLoughlin is the Hardware Editor for TechRadar Gaming and oversees all hardware coverage for the site. She looks after buying guides, writes hardware reviews, news, and features as well as manages the hardware team. Before joining TRG she was the Hardware Editor for sister publication GamesRadar+ and she has also been PC Guide's Hardware Specialist. She has also contributed hardware content to the likes of Trusted Reviews, The Metro, Expert Reviews, and Android Central. When she isn't working, you'll often find her in mosh pits at metal gigs and festivals or listening to whatever new black and death metal has debuted that week.