Best PC controllers in 2023
These are the best PC controllers available
VERDICT
REASONS TO BUY
REASONS TO AVOID
Best PC controllers: Quick guide
1. Quick List
2. Best overall
3. Best premium
4. Best budget
5. Best immersive
6. Best retro
7. Best modular
8. Best racing
9. Best fight stick
10. FAQs
The best PC controllers offer significantly different functionality than what you would typically get from a gaming keyboard or gaming mouse. While the latter is preferable for genres like first-person shooters and real-time strategy, sometimes kicking back with a gamepad feels more natural and comfortable. Whether you're opting for a PC controller through preference or budgetary needs, we're here to help you make the most informed purchase possible.
Some of the best PC controllers are also choices that console players may be familiar with, so expect to see several PS5 and Xbox Series X compatible gamepads here. We've made our choices based on functionality, price, and overall availability as value for money is king, especially if you've just spent a tidy sum on one of the best gaming PCs.
For a deeper dive into other controllers which could work well on PC, we're also rounding up the best Xbox controllers and some of the best PS5 controllers for the full overview. Naturally, we also have the best gaming mice and the best gaming keyboards covered, too.
The quick list
Best racing
7. Thrustmaster eSwap Pro XR Forza Horizon 5 Edition
The best PC controller for racing games
With its unique racing wheel attachment, the Thrustmaster eSwap Pro XR Forza Horizon 5 Edition is unrivaled in its racing game immersion.
Best fight stick
The best fight stick for PC
The Nacon Daija is a hard act to follow as the best fight stick and it works wonderfully on PC for an arcade experience few can match as well.
Best overall PC controller
The best overall PC controller
Specifications
Connectivity:
Wired, Bluetooth
Features:
Textured grip, 3.5mm stereo headset, replaceable battery
Reasons to buy
+
Comfortable
+
Affordable
+
Available in many styles
The Xbox Wireless Controller takes the top spot as the best PC controller that money can buy. This is for a range of reasons, chiefly, the competitive price point and availability combined with the robust build quality, ergonomic comfort, tactile buttons, and a stellar D-pad.
What elevates the Xbox Wireless Controller above all other options is the native support for the platform as X-inputs are recognized in almost every PC game without further drivers. This means you plug it into your PC via USB or connect wirelessly with Bluetooth and you're away. With prices starting at $59.99 / £54.99 / AU$74.99, depending on the colorway, you're getting a remarkably comfortable and capable controller for tons of PC games.
A slight criticism is the fact that little has changed between the console generations as this is essentially the same controller it was with the previous Xbox console a decade ago. There are few big or exciting features to speak of, however, for the money you're paying and the ease of use, there just isn't better under the $60 / £60 / AU$80 mark right now.
Best premium PC controller
The best premium controller for PC gaming
Specifications
Connectivity:
Wired, Wireless (via adapter)
Features:
Interchangeable components, haptic rumble, 3.5mm headset, extensive customization
Reasons to buy
+
Tons of features and customizability
+
Premium feel and design
+
Now available with Design Labs
It doesn't get much more premium than the Xbox Elite Wireless Controller Series 2 which can easily be considered one of the best PC controllers. An innovation on the first version of this official pro-level made, the latest version utilizes leading customization options with a level of versatility few controllers provide.
Priced at $179.99 / £159.99 / AU$249.95, the Xbox Elite Wireless Controller Series 2 is far from the cheapest PC controller, however, you do get what you pay for. That's because, in our testing, we found that there's unparalleled build quality here in everything from the sticks to the buttons, and this even extends to the grip and finish. It truly feels as premium as the price tag, with functionality that proves it's more than just a prettier upgrade on the standard Xbox Series X controller.
With four remappable paddles, extra thumbsticks, and alternative D-pad options, you have a wealth of options for casual and competitive play with the Xbox Elite Wireless Controller Series 2. The button mapping itself may take a little getting used to, but once you've figured it out, it really is intuitive. We also love the ability to customize the sensitivity of the sticks which made for more precise controls in driving games and shooters, too.
Best budget PC controller
The best budget controller for PC gaming
Specifications
Features:
Hall Effect sticks, RGB lighting, button mapping
Reasons to buy
+
Competitive price point
+
Stunning lighting and design
+
Excellent buttons and bumpers
Reasons to avoid
-
Doesn't also work on Xbox consoles
The GameSir T4 Kaleid is a confident pick as the best budget PC controller on the market today. For only $41.99 / £41.99 (around AU$62), it punches far above its weight and delivers a user experience not only comparable to some of the more established brands in our list, but also delivers a suite of unique features, too.
One look at the GameSir T4 Kaleid and you'll note it isn't your everyday budget PC controller. Armed with RGB lighting and a translucent design, it definitely stands out from the crowd. What's more, where as some cheaper multi-platform pads have less than stellar buttons and bumpers, you wouldn't know it from this one as every button press is tactile and feels great in the hand.
As expected given the price point, the GameSir T4 Kaleid is a wired controller with a total cable length of 2m / 7ft which is perfect for playing at a gaming desk. It's detachable and connects via USB-C as well. The real star is the T4k desktop app, though, which allows you to program and map the buttons on the controller to your liking, which is functionality we just don't see often from sub-$50 / £50 ($AU70) controllers.
Read more: GameSir T4 Kaleid review
Best immersive PC controller
The best PC controller for immersion
Specifications
Connectivity:
Bluetooth; USB
Features:
Haptic feedback, adaptive triggers, touchpad, gyroscope
Reasons to buy
+
Adaptive triggers and haptic feedback
+
Ergonomic design
+
Competitively priced
Reasons to avoid
-
Needs to be wired to use features
-
Mediocre battery life
The DualSense is a truly excellent PS5 controller, however, its leading functionality also extends to the PC, too. While you need to be plugged in via USB to utilize haptic feedback and adaptive triggers, it's well worth it for the level of immersion that these features add to those games which support them. This includes titles such as The Last of Us Part 1, Ratchet and Clank: Rift Apart, and Returnal, with more on the way as the console generation continues.
As a PC controller, the DualSense will be immediately familiar to anyone who is more used to a symmetric layout as opposed to the Xbox asymmetric sticks, as they are both in-line. What's more, you're also getting the touchpad which can also be used in supported titles for added functionality. It's incredibly easy to use on the PC whether plugged in or via Bluetooth thanks to Steam's Big Picture Mode and the custom controller mapping you can do for the layout, meaning the days of needing a DualShock 4 driver and thankfully a thing of the past.
With its starting price of $69.99 / £59.99 / AU$109.95, and with eight different colors and styles available, the DualSense is a competitively priced PC controller that offers a lot more than many premium offerings. While the support may not be quite as widespread, you're benefiting from immersion you just won't get anywhere else.
Best PC controller for retro gaming
5. 8BitDo Pro 2
The best PC controller for retro gaming
Specifications
Connectivity:
Wired, Bluetooth
Features:
Button mapping, trigger stops, rumble, macros
Reasons to buy
+
Cheap price point
+
Retro flair
+
Button mapping
Reasons to avoid
-
Could be too small for some
-
The software can be fiddly
The 8BitDo Pro 2 is an easy choice for the best PC controller for retro gaming and that's thanks to its instantly recognizable D-pad and face buttons which should be familiar to anyone who's been gaming for more than two decades. That's not to say that modern features haven't been implemented, though, such as remappable buttons and dual analog sticks to fully enjoy classic games on the platform.
One of the biggest strengths of the 8BitDo Pro 2 is its price point. At just $34.99 / £30 / AU$76, it is one of the more affordable PC controllers in our roundup. While you have the option of USB, there's also Bluetooth to seamlessly connect to your gaming PC or laptop without worry. The remappable buttons, through the included software, mean that mapping the controls out in an emulator of choice for your dumped ROMs or old-school-inspired games is easy as well.
Best modular PC controller
The best PC controller for modularity
Reasons to buy
+
Modular nature
+
Replaceable sticks and D-pads
+
Long battery life
Reasons to avoid
-
Lacks DualSense functionality
-
No rumble
The Victrix BFG Pro is the best PC controller for modularity and that's due to the fact that you have a wealth of options with how you can set up the sticks and buttons to suit different play styles. This extends to an entire fight pad module which can replace the traditional four-face buttons with microswitch low-actuation buttons primed for fighting games on the platform with only a quick turn of a screwdriver.
With its price point of $179.99 / £179.99 / AU$269, the Victrix BFG Pro is one of the most expensive options in our roundup, however, it offers a level of modularity that other options don't. Not only can you swap out the face buttons for what feels like an entirely different controller, but you can also swap the orientation of the sticks to either asymmetric or in-line. There are also four remappable paddles on the back for added versatility as well.
Unlike the DualSense, our choice for the most immersive PC controller, you won't be getting any of the fancy PS5 features here, as there's no adaptive triggers or any rumble to speak of whatsoever. It makes for a lightweight gamepad for competitive gaming, and that's bolstered by the extra options for D-pads and sticks included in the box, as an all in one pro controller on PC, the Victrix BFG Pro strikes every right note.
Best PC controller for racing games
The best PC controller for racing games
Reasons to buy
+
Modular design
+
Racing wheel addon is stellar
+
Excellent feeling buttons
Reasons to avoid
-
Slippery feeling grip
-
Wheel can be temperamental
What happens if you combine the functionality of one of the best racing wheels with a PC controller? The answer is the Thrustmaster eSwap Pro XR Forza Horizon 5 Edition, and the results are largely excellent. In our testing, we found that this gamepad's unique racing wheel accessory made for a truly exceptional racing experience in not only the game of its namesake but other premier racing titles on PC, too.
With its sticker price of $179.99 / £179.99 / AU$379, you're paying a hefty premium on the complete package, whereas the racing module itself only retails for $29.99 / £26.99 / $62.74 if you can find the standard Thrustmaster eSwap Pro cheaper. With that said, there's no doubting just how effective this PC controller is when taking to the track. That's because the racing wheel itself auto-corrects to the center and completely eradicates any Y-axis movement (up and down) which corrects mistakes while adding precision you just don't get from a standard gamepad.
Best PC controller for fighting games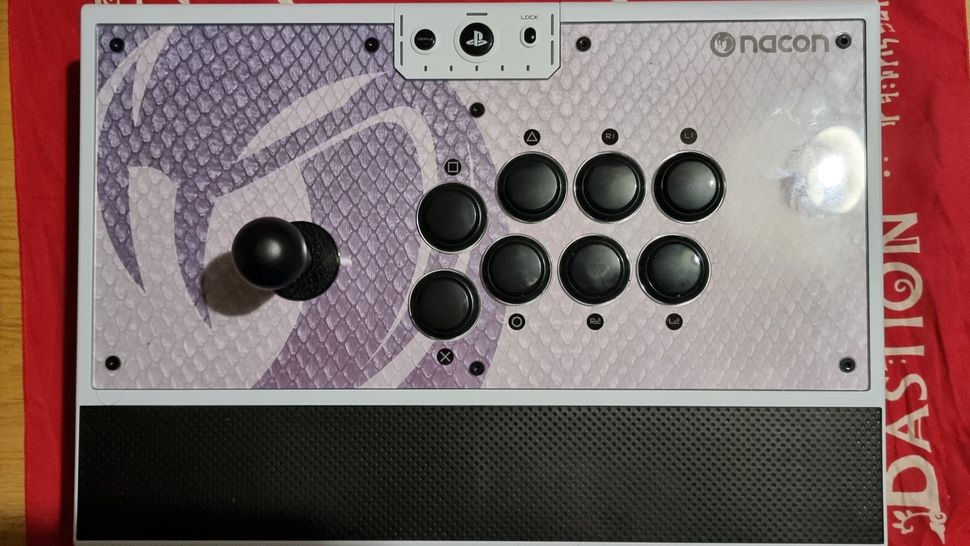 The best fight stick for PC
Reasons to buy
+
Highly customizable
+
High-end build quality
+
Leading responsiveness
Reasons to avoid
-
Bulky size
-
One of the more expensive options
When it comes to the best fight sticks, few options are as all-encompassing as the Nacon Daija, which easily takes pole position as the definitive model for all the best fighting games available on PC right now. That's because it features leading buttons, an excellent stick, a good sense of weight, and a level of responsiveness the competition just isn't offering at its price point.
Retailing for $249.99 / £264.99, the Nacon Daija is far from a cheap PC fight stick regardless of which model you opt for. There are versions for PS5 and Xbox Series X, both of which will work natively on PC, meaning you should go for the cheapest of the two you can find. That price isn't for nothing, though, because we found this fight stick to offer the most authentic arcade experience we've tested thanks to the Sanwa buttons, with the stick able to be topped with a bat or a ball and different gates included in the box.
If you've got the space for a sizable fight stick in your PC gaming setup then the Nacon Daija is absolutely the one to consider if you want to play fighting games in their most authentic form. It is on the big and bulky side, make no mistake, due to the electronics inside and the weight of the chassis itself, but there's little more you could want for the likes of Street Fighter 6 and other top-tier titles available in 2023.
Best PC controllers - FAQs
Is the Xbox or PS5 controller better for PC?
Generally speaking, the Xbox controller is going to be better for most people as it is natively compatible with Windows through the X-input meaning the vast majority of games are ported to PC with this control scheme in mind. However, the PS5's DualSense is also widely supported, with some games making use of that controller's haptic feedback and adaptive triggers, too.
Do I need a controller for my gaming PC?
While many PC games work excellently with keyboard and mouse, some genres just don't transfer over from console very well. If you want to properly play character action titles, fighting games, racing sims, and genres where 360-degrees of analog movement are best, then you'll want a controller of some kind. Our roundup goes through budget, mid-range, and premium picks for all preferences.
Sign up to receive daily breaking news, reviews, opinion, analysis, deals and more from the world of tech.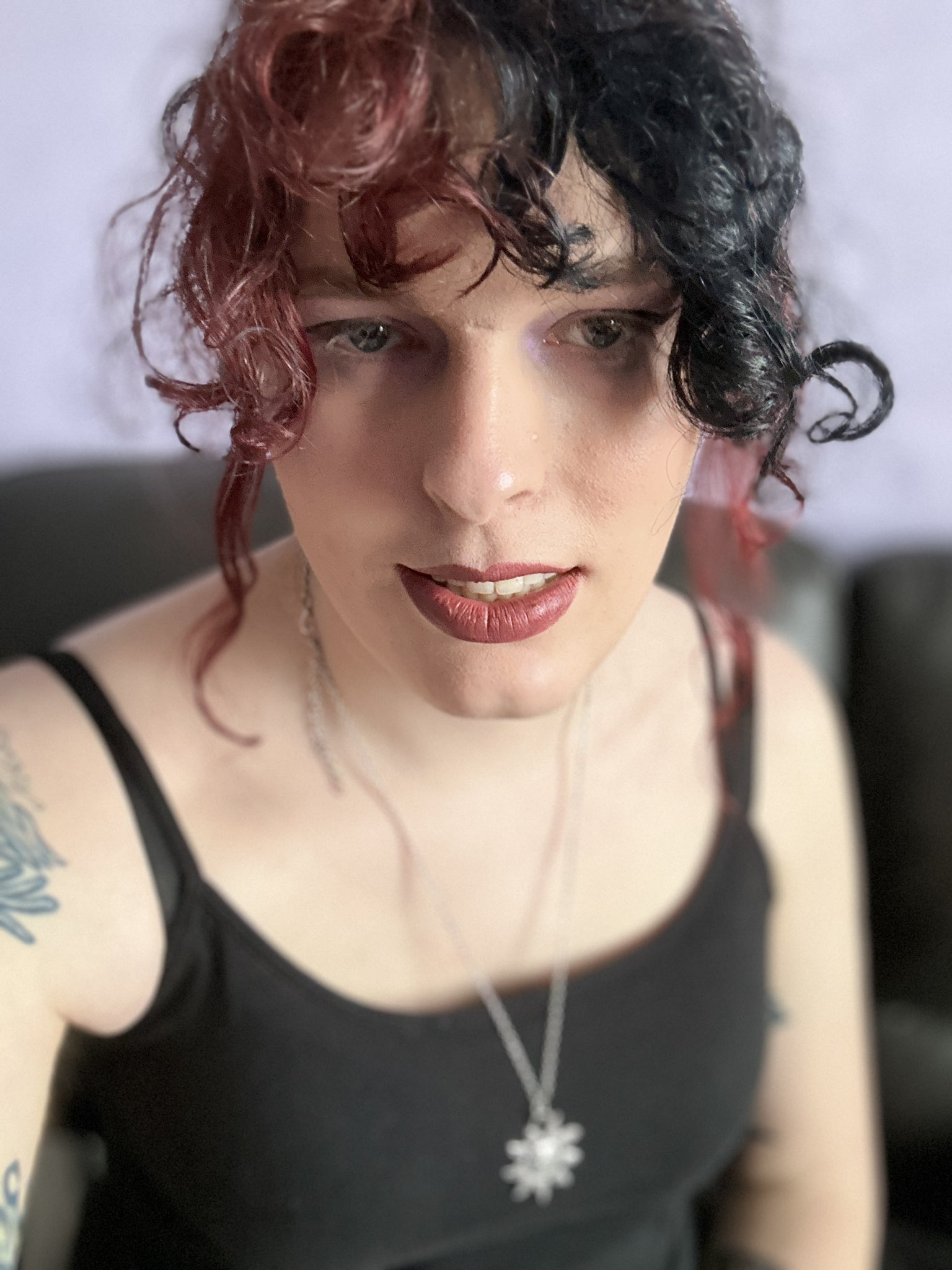 Aleksha McLoughlin is the Hardware Editor for TechRadar Gaming and oversees all hardware coverage for the site. She looks after buying guides, writes hardware reviews, news, and features as well as manages the hardware team. Before joining TRG she was the Hardware Editor for sister publication GamesRadar+ and she has also been PC Guide's Hardware Specialist. She has also contributed hardware content to the likes of Trusted Reviews, The Metro, Expert Reviews, and Android Central. When she isn't working, you'll often find her in mosh pits at metal gigs and festivals or listening to whatever new black and death metal has debuted that week.