EDITOR'S NOTE: September 2022
The best gaming chair, if money is no object, is the Mavix M9. So, while it might be darn expensive, but there's no chance that we're removing it from our list anytime soon. That cooling gel design makes it an incredible choice as summers continue to hit record temperatures, keeping your butt nice and chilled even on a hot day.
That being said, the current spike in inflation means most people would want something more affordable. In these belt-tightening times, you may prefer to opt for a more sensibly priced option, like the excellent Corsair T3 Rush. As is our top pick, the Secretlab Titan, which is a better option if you have a bit more flexibility in your budget.
Michelle Rae Uy, Buying Guides Editor
The best gaming chairs are offer gamers the comfort and support they need for long hours of gaming. No matter how seriously you take gaming, whether you like to put in a couple of hours to decompress or have day-long sessions to finish the latest games before every one else, it's a great idea to consider adding one to your gaming setup.
To some degree, it's true to you don't have to have a gaming chair specifically for gaming comfort. A lot of gaming chairs on the market are just all show, using that bucket seat design and bright colors to make themselves look legit. Also, some of the best office chairs can be just as supportive, comfortable, attractive, and game-ready.
That's the the reason why we've slightly changed our approach and altered this list to include some of office chairs. After all, some gamers prefer the look of an office chair over a bulky gaming one, and there in an increasing number of office chairs out there that are just as appealing, like the Branch Ergonomic Chair that works for people whose gaming and work-from-home setup are one and the same.
Still, we've got a few excellent gaming chairs on this list because there are also quite a few out there that really do provide more comfort, offer more functionality, and are more stylish than others. And, trust us, they're worth checking out even if you're still under the assumption that all gaming chairs are not worth the hype.
In fact, we've sat, gamed, and reviewed more than our share of them, from premium ones that cost a lot of money like the luxurious Mavix M9 to affordable ones that punch above their weight. We've tested their build quality, ergonomics, features, and comfort then considered their value.
We then narrowed it all down to the best gaming chairs 2022 has to offer. No matter which model strikes your fancy, they'll also fit well with the best gaming desks for a truly mighty setup. That said, if you're struggling due to inflation or getting back on your feet in a (mostly) post-pandemic world but still need something, our best cheap gaming chairs guide will have something to meet your needs.
The best gaming chair 2022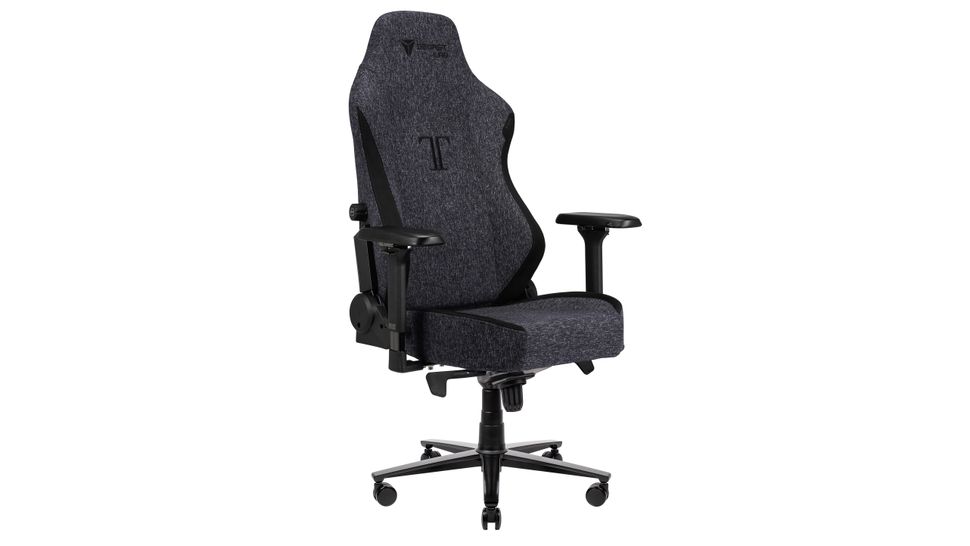 The SecretLab Titan is almost always a top five best gaming chair contender no matter which list you look at, and it's not hard to see why. Its racing seat-style design isn't as ostentatious as many others in its class, opting for a more elegant bucket seat look that allows it to fit just as well in an office.
The SecretLab Titan has an advanced base that allows for tilt of the seat pan as well as the back. You get a soft memory foam neck pillow, as well as built-in lumbar support that's adjustable so you don't need another distracting foam add-on to keep your posture in check. And, while the price may initially look high – we find that when it comes to gaming chairs you'll have to spend a little more to get more, you are definitely getting your money's worth with this one.
Read our full Secretlab Titan review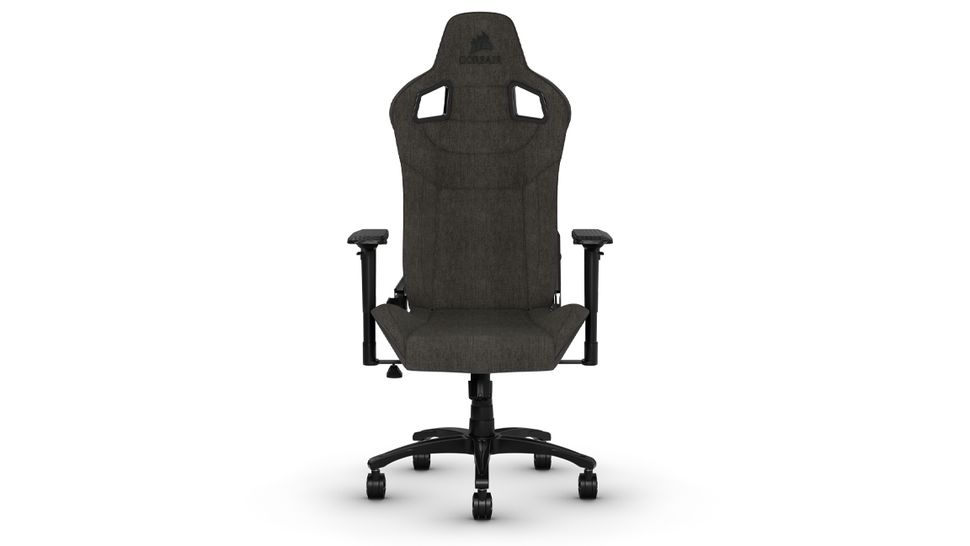 One of the more affordable gaming chairs out there, the Corsair T3 Rush is ideal for budget-conscious gamers who can afford to shell out a bit more if it meant better quality and better comfort. Unlike its biggest rivals, it lacks that over-the-top gaming aesthetic. In fact, it almost looks like any computer chair out there, albeit the more premium, bucket seat kind.
But, what this gaming chair lacks in gaming aesthetic hoopla, it makes up for in comfort. It comes with a padded neck cushion, memory foam lumbar support and breathable soft fabric exterior, which makes it incredibly supportive of your neck and back. It also has a highly adjustable backrest that you can recline all the way for quick naps. And, its heavy-duty 65mm dual wheel casters should keep you movable when necessary.
The Mavix M9 absolutely doesn't come cheap, but if you are going to buy a premium gaming chair, there's no excuse to not go with one of the most comfortable that you'll ever find. In addition to the incredible ergonomics and Cool Gel M-Foam seat cushion that actually delivers on the "cool" part, the premium wheels will give your hardwood floors a break over years of metal and plastic casters.
What's more, the dynamic lumbar support gives your back a break, no matter what position you're in. Throw in several adjustable parts like the back height and headrest angle and you're bound to find the perfect position for maximum comfort. While not every part of the chair has the same premium feel, the M9 invests where it counts. And on comfort alone, we think it is well worth the price.
Read our full Mavix M9 review
Not all gamers are into that gaming chair look, which is why the X-Chair X2 K-Sport Management chair is on this list. It isn't the only office chair we've included here. After all, just because a chair isn't designed with gamers in mind, that doesn't automatically disqualify them from the best gaming chairs list. However, this one sits at a loftier spot due to its excellent lumbar support and great adjustability, allowing it cater to a wide variety of body shapes and sizes.
The X2 isn't a cheap option. For sure, you'll find a lot of options for much less. However, we found it to be very comfortable and easy to use for long periods of time, and that's something a lot of gamers can appreciate. Plus, the mesh back and seat allowed for plenty of airflow to keep gamers cool during the most intense moments.
Read our full review X-Chair X2 K-Sport Management chair
The Razer Iskur Fabric takes the best things about the original Iskur and gives it a sartorial flair then ups its comfort and breathability without jacking up the price. That makes it a better choice for folks who want less of that bucket seat aesthetic and more of a classier, mature design.
We found the breathable fabric on this chair luxurious, even though, admittedly, it also comes with its share issues – particularly, that it's a pet hair magnet. So, if you've got cats or dogs who enjoy a comfy seat as much as you, be prepared for the constant arm workout. Still, that can't take away from the fact that this is comfort and aesthetics combined, and one of the best gaming chairs we've ever relaxed and played games in. It's also not too bad, price-wise, making it affordable for most people.
Read our full Razer Iskur Fabric review
The Branch Ergonomic Chair is a fantastic option for those of us who do need that head and neck support that most gaming chairs offer. In fact, those gamers seeking an affordable seating solution where they can work and play will find it an excellent – not to mention, tasteful – option. And, it couldn't have come at a better time now that working from home is the new norm.
There's a lot to love about this chair. In our tests, its removable lumbar rest helped us sit up straight and comfortably while working. It also had us sitting up so straight that we didn't feel like we needed the missing headrest. It also boasts seven points of adjustment allowed us to easily find the perfect fit. And, if you are particular about the look, it also comes in gray and light blue as well as black.
Read our full Branch Ergonomic Chair review
The Mavix M4 is a terrific, wallet-friendly option for those who cannot afford the luxury that is the Mavix M9. It's not as luxurious as its premium brother, but it's just as outstanding when it comes to ergonomics, aesthetics, and comfort. Only, it's more affordably priced. During our testing, we found that it automatically adjusts with your body weight for lower back support, not requiring any intervention from you apart from you leaning your back into it.
Even though the Mavix mesh can feel a bit rough at times compared to some soft fabric or synthetic leather, that is the sacrifice you make and doesn't at all affect its ergonomics. It doesn't have as deep of a recline as the pricier chairs from Mavix, achieving only about 135°, but that's still deep enough to lounge in when you need to take a breather.
Read our full Mavix M4 review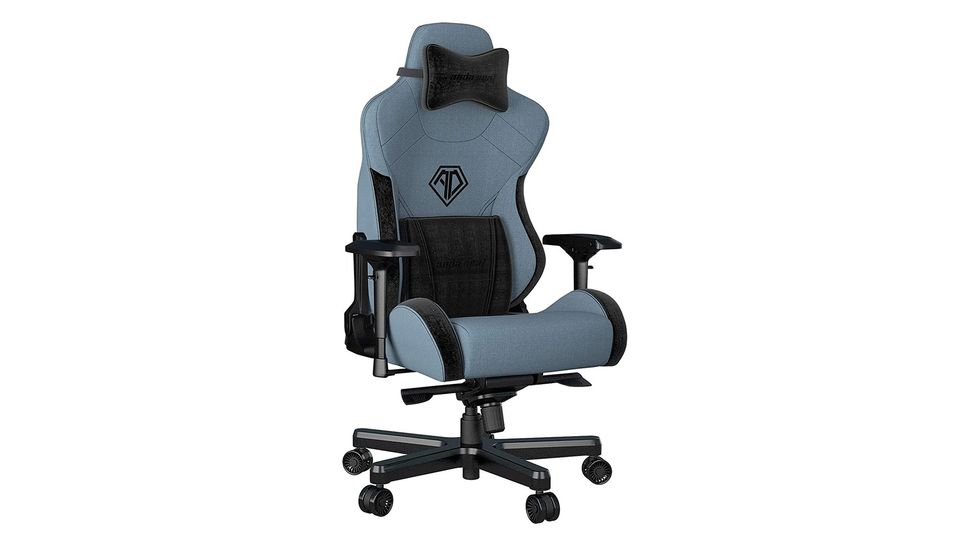 We think fabric chairs without too many aggressive-looking cut-outs are great for folk who want a gaming chair that fits into a normal room well. Not all of us have entire rooms dedicated to gaming, after all. A fabric weave will generally feel less hot and sweaty than PU leather but is also less easy to wipe down. Eat dinner while playing most nights? The fabric might not be the best choice unless your spill rate is pretty low.
The Anda Seat T-Pro 2's ultra-sturdy base and general construction are ready to accommodate the larger gamers. We don't think it's the right choice for shorter folk — although the wide seat base makes it easy to play with legs crossed. We like this chair a lot, although an even higher-end one with built-in lumbar support would make even better use of the relatively stylish design, with no need for lower back support pillows.
Read our full Anda Seat T-Pro 2 review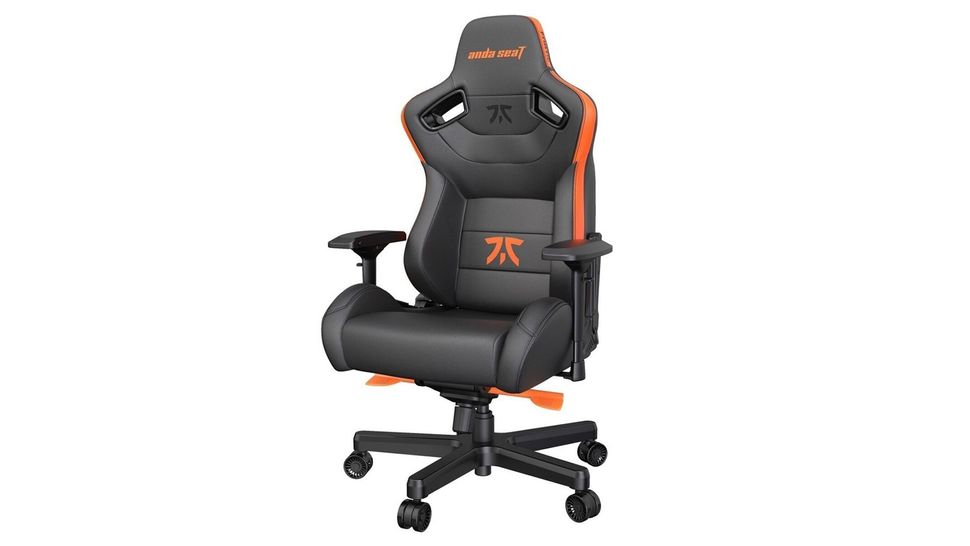 We have reviewed a bunch of Andaseat gaming chairs, but the Fnatic Edition is our current fave. It's worth considering, whether you like esports team Fnatic or you have no idea who they are.
This is a real throne of a gaming chair, with a large seat, plush memory foam padding and an ultra-soft lumbar support pillow covered with synthetic velvet. It also boasts a 160-degree recline so you can go from gaming to taking a quick nap without ever getting out of it. It's about as plush as they come, but doesn't cost a devastating amount because it uses PVC synthetic leather across its surfaces. Big on comfort and great for larger gamers, this is another excellent gaming chair if you need lots of space. Unfortunately, it's probably not the right choice for short folk.
Read our full Andaseat Fnatic Edition review
---
How to choose the best gaming chair for you?
Congratulations! You've just set up your new, shiny gaming PC, and you want to take it out for a proper spin around the Steam games catalogue.
Not so fast. Before you dive into a work day's worth of gaming or a proper all-nighter, you need to make sure that your chair is up to the task of keeping things comfortable and pain-free in your body. Luckily, most gaming chairs are designed with that in mind.
Still, some offer more comfort or come with better features than others. Entry-level and mid-range models tend to have memory foam lower back and neck pillows rather than built-in support mechanisms. However, most of the biggest names now also offer slick chairs with adjustable lumbar support for added comfort. Depending on your needs, you might either be able to save some money or need to splurge for the proper support you need.
If you're set on a more elegant look, don't worry. Not all gaming chairs have that gamer aesthetic in heaps. Others come with a more somber look in case you need that for your daily work video conferencing calls. Be sure to check the adjustability of its height, arms, and back as well, since some are more flexible and versatile than others.
Luckily, all of our recommendations below are comfy enough for all-day use, should last for years, and most have great recline features. It's just a matter of narrowing the list down, and finally picking the most ideal one for you. Dig into our mini reviews to see which is right for you as you plough through long sessions with the best Steam games, PC games, and even the best cheap PC games.
What's the best brand for gaming chairs?
There's no one ultimate gaming chair brand. Instead, there are a few excellent manufacturers out there that you can trust for delivering excellent gaming chairs. That should give you several options to choose from when looking for the best gaming chair for you.
These brands include Mavix, SecretLab, noblechairs and AndaSeat. You should also consider non-gaming chair brands like Herman Miller and Autonomous. Of course, top gaming peripheral companies like Razer, Corsair and Cougar have impressive gaming chairs as well.
How we test gaming chairs
When it comes to making sure a gaming chair is up to snuff, we test every aspect and feature. After all, it needs to fit a gamer's needs, from comfortable for long gaming sessions to fitting the right look. And, while aesthetics are subjective, it is one of the first things we take a look at. Whether it leans into a gamer aesthetic or is subdued enough for the office is important for many.
We also consider the materials used. Some use more premium ones such as breathable fabric. And, though that might seem minor, it can make a difference in how comfortable a gaming chair is. Along the same lines, we look at how durable a chair is. After all, some of them can get pricey so you want whatever you end up with to last you at least a few years.
General comfort takes a little longer to test. While first impressions are important, a gaming chair needs to be just as comfortable to sit in after four hours as it is after the first. We take Ergonomics into account as well since it's a key part of a chair's comfort.
Along with comfort, we consider a chair's adjustability. We look at how far back the seat goes, what all is adjustable from armrests to lumbar pillows, and how easy it is to make adjustments. Last but not least, we consider any additional features that might set a gaming chair apart.
Once we've looked at every factor, we take a holistic look at the chair we're testing along with its price to see if it's worth the investment and who might benefit from using that particular gaming chair.
Today's best gaming chair deals