If you're searching for a stylish gaming chair that doesn't break the bank, the AndaSeat Phantom 3 is a great choice. Its excellent build quality, range of finishes, and ease of assembly shine, however, there are some drawbacks, such as the sub-par armrests and a limited lumbar pillow.
Pros
+

Excellent value for money

+

Easy to build

+

Attractive colors
Cons
-

Fiddly lumbar pillow

-

Uncomfortable armrests
Why you can trust TechRadar We spend hours testing every product or service we review, so you can be sure you're buying the best. Find out more about how we test.
If you spend a good amount of time sitting at a desk whether it's working or playing games then a high-quality gaming chair can make all the difference. That's where the AndaSeat Phantom 3 comes in, with its competitive price point, solid construction, and a good degree of features which makes it a punchy performer for its price range. It can be considered one of the best gaming chairs for those on a tighter budget, but there are a couple of things holding back from being truly definitive.
The AndaSeat Phantom 3 boasts a number of desirable features, including comfortable foam padding and a generous 160° recline. Its compact design is also perfect for those short on space and the sleek aesthetics mean that it is likely to suit the look of almost any setup whether intended for work or play. After a period of extended use, however, I found the included lumbar pillow to be a source of frustration. The 2D armrests are also far from the most comfortable or flexible on the market and, although neither of these limitations is a complete dealbreaker, they're worth bearing in mind when weighing this gaming chair up against the competition.
AndaSeat Phantom 3: Price and availability
At $399.99 / £279.99 / AU$499, the AndaSeat Phantom 3 ranks as one of the company's more affordable gaming chairs. It's not as cheap as some of the more budget-oriented offerings from other manufacturers but also doesn't make nearly as many sacrifices when it comes to its features or quality of materials.
The chair is readily available directly from AndaSeat and through major third-party retailers such as Amazon in the UK, US, and Australia. While already good value for money, the price is often subject to sales throughout the year. For example, at the time of writing, AndaSeat is offering a hefty $100 discount that brings the price down to just $299.99 in the US, a rate that feels more aggressive compared to its competition.
AndaSeat Phantom 3: Assembly
AndaSeat's reputation with quality gaming chairs continues with the assembly of the Phantom 3. For a first-time gaming chair builder like myself, I found that the instruction leaflet was clear and simple to follow, with large photos that do a good job of demonstrating every step in detail. Components like the tilt mechanism are clearly labeled with their correct orientation and absolutely everything needed to complete assembly comes in the box (alongside some spare bolts, which is a nice touch).
The build took just under 25 minutes from start to finish and would have been even quicker were it not for one small snag while attaching the backrest to the side handles of the seat. Although there is a metal guide rail intended to keep both of these heavy components in place, similar to what you'll see on the Secretlab Titan Evo 2022, it is only present on one side of the chair which can make the act of lining up the bolts something of a struggle when building alone.
Still, this can be overcome with some careful positioning, and getting the rest of the parts together was remarkably smooth. The two cosmetic caps that sit on the side of the backrest are even attached magnetically and, as the armrests come pre-attached to the frame, this means the whole chair comes together with a grand total of just eight bolts. It's overall a painless process, which is something I think deserves commending.
AndaSeat Phantom 3: Design and features
With a fairly standard take on the traditional racing form factor, the overall design isn't anything too eye-catching but this appears to be the intention. Aside from a few prominent logos, the look is pleasantly understated and would comfortably blend in in an office setting, especially in the black colorway as with my review unit. The lumbar and neck pillows are only available in a soft velvety black, adorned with colored lettering that matches the rest of the finish. While this might seem like a shame to those seeking a clean single-color look as with the Cloudy White or Ash Gray colorways, I quite like the added contrast that it brings to the table.
The AndaSeat Phantom 3 boasts some pretty premium-feeling materials, too, and the fabric has a very pleasant finish with high-quality stitching that feels ripped right out of the interior of a classy car. I also found this material to be quite robust and it successfully resisted my best efforts of scratching and picking at its surface with my nails. It is, however, an absolute magnet for stray hairs. This is down to my choice of color and material more than anything, however, the PVC Leatherette option will most definitely be the better choice for those with pets prone to shedding.
Unfortunately, the premium feel of the rest of the chair does not extend to the armrests which lack any substantial padding and are therefore not particularly pleasant to use for extended periods. They are limited to a simple 2D up and down motion which, while an understandable way to cut back on costs at this price point, does further limit their versatility and appeal. It's disappointing, as even budget chairs from other big-name brands, such as the Corsair TC100 Relaxed do better in this respect for a similar price point.
AndaSeat Phantom 3: Performance
Disappointing armrests aside, this is a very comfortable gaming chair that performs well in almost every other area. It has a particularly small profile, making it perfect for those who are either short on space or want something tailored to smaller body types. There is both a lockable tilt and 160° recline (from an upright 90° position), lending you the flexibility to find the perfect angle to support your back and even potentially catch some Zs between matches at its lowest setting.
The internal steel frame feels remarkably sturdy and the thick foam cushioning is soft. It is worth noting that the chair is only recommended for those up to the maximum weight of 200lbs/90kg and height of 5'9"/180cm. While there is some wiggle room with these measurements (I, for example, was able to sit comfortably despite being slightly over the recommended height) as this is a particularly narrow design you would be much better off considering the larger AndaSeat Kaiser 3 or 3XL if you greatly exceed them.
Your mileage with the lumbar pillow will also vary as, while it is very comfortable, there is no real way to attach it to the seat. This can become a source of frustration as it frequently falls out of place and requires some fiddling to reposition every time you sit down. It also means that it is unsuitable for anything more than basic lower back support, a baffling oversight when the small addition of a strap would go a long way to improve the experience.
Should you buy the AndaSeat Phantom 3?
Buy it if…
You want a premium-feeling gaming chair without the steep price tag
The AndaSeat Phantom 3 feels excellent and offers some very attractive finishes for its price.
You want a more covert design
The understated look would blend in well in a work environment, especially in the Stormy Black colorway.
Don't buy it if...
You want 4D armrests
The AndaSeat Phantom 3 is a mid-range gaming chair and that means the armrests you're getting here aren't going to be up to par with some of the best in the business.
You're above the recommended weight and height
While I didn't personally have any issues with the AndaSeat Phantom 3 above the recommended height and weight limit of 200lbs / 90kg or height of 5'9"/180cm, you're going to want to consider either an XL variant or the Kaiser 3 from the company instead.
How we tested the AndaSeat Phantom 3 gaming chair
I used the AndaSeat Phantom 3 as my main chair for both work and play over the past two weeks. I spent dozens of hours working in the chair as well as watching media, where I tested the upright and the reclined functionality.
The AndaSeat Phantom 3 will pair well with one of the best gaming desks and one of the best gaming monitors.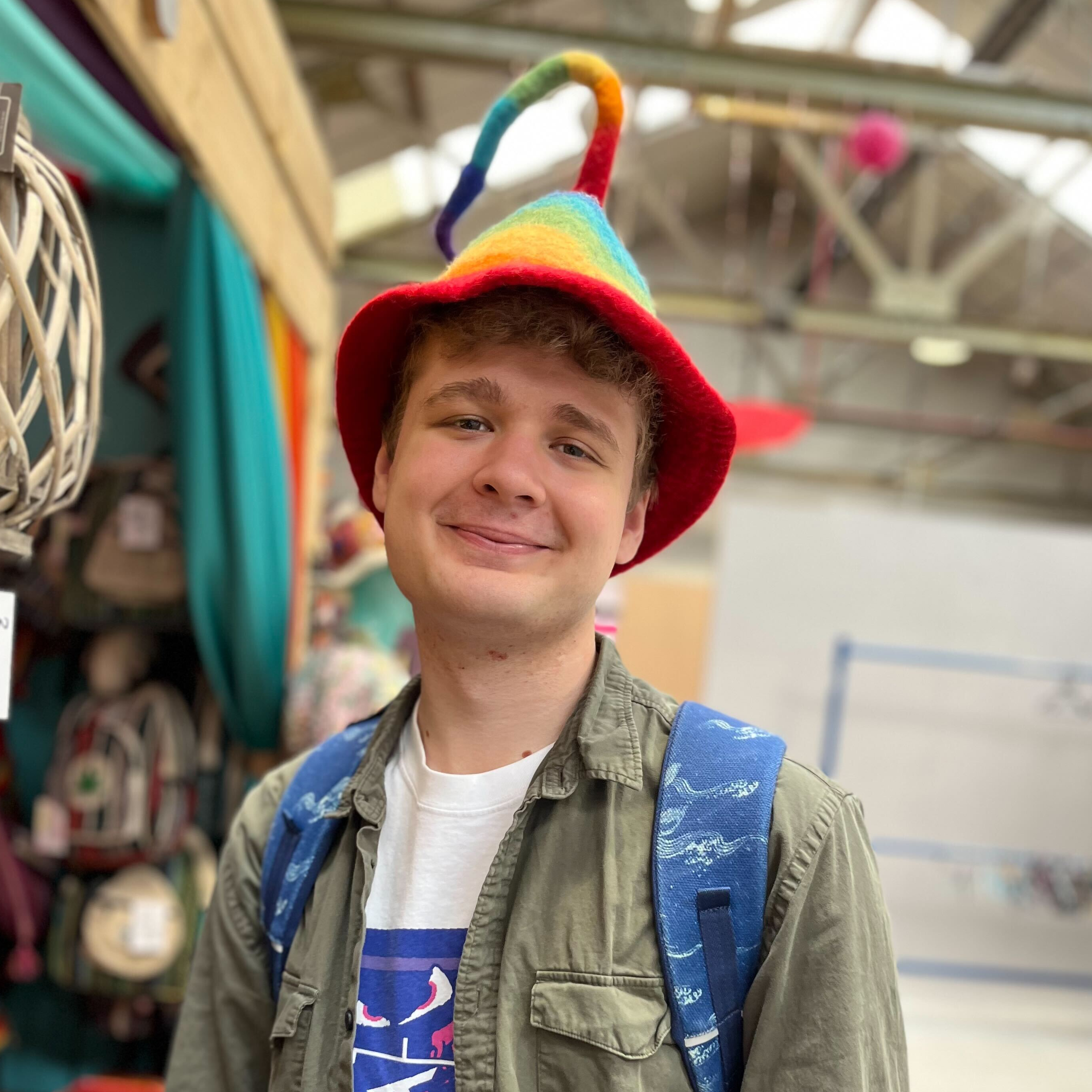 Dash is TechRadar Gaming's Hardware Writer. Before joining TechRadar, he was a print journalist writing articles for some of the UK's biggest gaming magazines including PLAY, Edge, PC Gamer, and SFX. Now, when he's not getting his greasy little mitts on the newest hardware or gaming gadget, he can be found feverishly devouring the latest Nintendo Switch otome.