Editor's Note: August 2022
The best PC gaming headset isn't necessarily the priciest one on the market. We understand that we're in the middle of an inflation right now, and the cost of living is rising. And, most consumers are too hard-pressed to even spend money of peripherals.
So, we've updated this guide to reflect the current economic situation, adding excellent budget entries under $50/£50 and $100/£100 as well as picks that are of great value. You'll find that even our top contender, the Razer BlackShark V2 Pro, is on sale at most online retailers, so while it isn't the cheapest, you're still getting a bargain.
Things aren't cheap right now, but rest assured, we've got you covered on the peripherals front.
Michelle Rae Uy, Buying Guides Editor
The best PC gaming headsets have plenty to offer over traditional earphones. They offer a higher level of immersion that gamers need to put them right in the middle of the action. However, don't think for a second that only it's only them who can take full advantage of these headsets.
The best headphones can often offer better audio, but you're usually losing out on microphone quality, as well as features that are specifically designed to make online gaming more enjoyable. A gaming headset is also a clear upgrade (in most circumstances) from computer speakers, allowing you to listen to music in private and prevent any echoes during calls with gaming companions or colleagues alike.
Since video conferencing has become commonplace since the rise in hybrid working, you'll need one of the many amazing gaming headsets on this list. Not only are you getting a higher quality microphone and better audio quality, but you can also get incredible features that can make working in a busy office more bearable by blocking background noise or quickly switching between devices.
We've tested tons of gaming headsets over the years, so we know what separates an okay headset from a truly fantastic one. We've assembled a list of our top gaming headset picks and even included a price comparison tool so you can compare and stay on budget. From budget picks to wireless headphones, there's a gaming headset out there for everyone and every budget.
The best PC gaming headsets 2022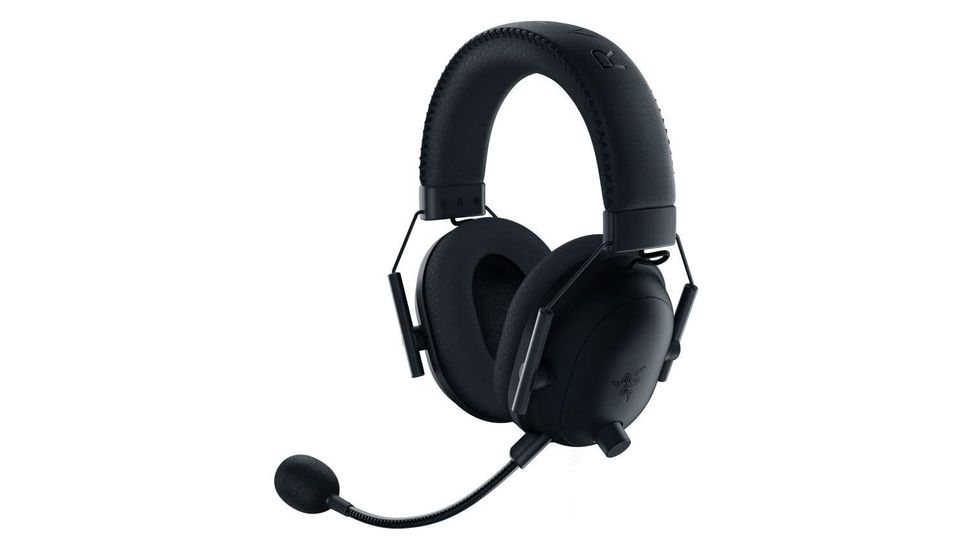 Focusing primarily on three attributes: positional audio, communication clarity and noise cancellation, the Razer BlackShark V2 Pro is a premium wireless gaming headset in every sense of the word. It's a little on the expensive side, but with high-end features like Titanium 50MM drives, breathable Flowknit memory foam ear cushions and Razer's HyperClear Supercardioid mic, you'll be happy to pay that price. Combine those with its light 262g weight, and it'll feel like an aural spa treatment on your head.
Of course, it delivers a badass gaming audio performance as well. Razer's THX Game Profiles should also help pinpoint your enemies with uncanny precision. The Razer BlackShark V2 Pro has a great feature set, serious battery life, excellent build quality and impressive sound quality, all of which work together to deliver an amazing audio experience whether you're gaming on your PC or watching a movie.
Read our full Razer BlackShark V2 Pro review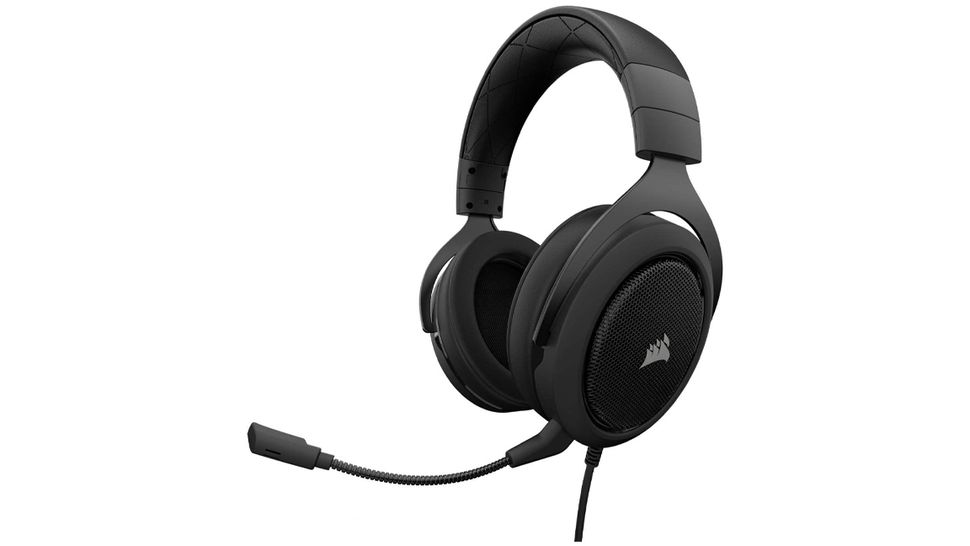 Usually, when you're purchasing anything, including gaming peripherals, you get what you pay for. You don't go into Walmart, pick up a cheap gaming headset and expect to be blown away, at least not usually. Well, Corsair takes this rule and turns it on its head. The Corsair HS50 is, for the budget gamer, the best PC gaming headset you can get today. For a budget gaming headset, the HS50 has sound and mic quality to rival that of much more expensive gaming headsets.
Everything, down to the build materials, radiates quality. That includes the plush memory foam earcups that ensure your comfort during long gaming sessions. Meanwhile, its 50mm neodymium speaker drivers give it a wider frequency range. If you don't mind forgoing some extra bells and whistles – like 7.1 surround and Bluetooth connectivity, for example – then you need to take a look at the Corsair HS50.
Read our full Corsair HS50 Stereo Gaming Headset review
While we're still in the middle of testing the SteelSeries Arctis Nova Pro Wireless, we can already tell that this is an impressively feature-filled affair. It comes with active noise cancellation, the ability to connect to two different sources and mix them in together at once, and a noise-cancelling mic that can block out the clicky-clack of your keyboard. It even tests the limits of how long you can wear a headset before charging. It might not have 300 hours of battery life but its 20 hours of use per battery can be extended for as long as you want since you can hot swap batteries while still in the middle of the action.
And, like most SteelSeries headsets, the audio quality is top-notch no matter if you're gaming or listening to music. The main concern is the fact that you can get the Arctis Nova Pro Wireless with support for Playstation or Xbox but not both.
Read our full SteelSeries Arctis Nova Pro Wireless review
Wireless headphones are no longer plagued with latency, with such releases as the Logitech G Pro X Wireless setting a higher standard for wireless audio. One of the best gaming headsets out there, this pair of cans gives you wireless freedom alongside low latency, robust build quality and, most importantly, excellent sound. It also boasts up to 20 hours of battery life, and a wireless range of up to 13 meters, which is pretty impressive and means you won't have to stop communicating with your team members when you're grabbing a snack or a drink.
Its microphone could be better, and it could also be cheaper. The Logitech G Pro X Wireless is among the most expensive option on this list, beating out even the Razer BlackShark V2 Pro and the SteelSeries Arctis Pro. However, if you have the cash (and you don't use the mic that much anyway), this one's a shoo-in.
Read our full Logitech G Pro X Wireless review
The HyperX Cloud Alpha has always been a mainstay for gaming headsets with great sound quality that doesn't cost a fortune. And, the latest update of this classic gaming headset is no different. It keeps everything we love about the original – including its affordable price and all-day comfort – while adding a few vital improvements like support for virtual 7.1 surround sound. That should help you enjoy a more immersive experience and enhance your gameplay.
There are a few other things to love here. With excellent and removable Mic, this is a solid choice for anyone that likes to jump in Discord with their friends and chat - and the Discord certification certainly helps there too. Naturally, it's durable enough that you won't have to just turn around and buy another gaming headset after a few months.
Read our full HyperX Cloud Alpha (2022) review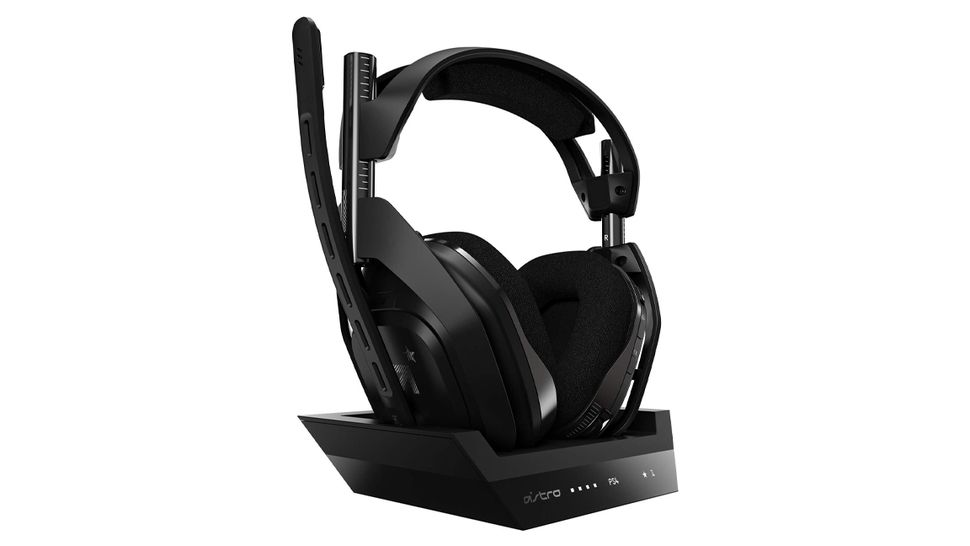 The Astro A50 Wireless isn't just an appealing choice for the best gaming headset because of its edgy aesthetic – that is, if you're into that sort of look, which we are. This is a multi-platform headset boasting excellent and immersive – if not quite audiophile-level – sound quality and fantastic wireless connectivity so latency is no issue. It's extremely comfortable as well. In fact, it's among the most comfortable gaming headsets we've ever used, thanks in large part to its soft, breathable earcups and headband.
As far as its feature-set, it has effortless-to-swap ear cups and a charging station, because things should be easy where they can. Have both the next-gen consoles from Microsoft and Sony? No problem. Simply get the base stations for both Xbox and Playstation, and you can use just one headset for all your gaming devices. Sadly, it is more for the luxurious-loving crowd with that premium price.
Read our full Astro A50 Wireless review
Not only does the HyperX Cloud Alpha Wireless sound fantastic, but it has an absolutely incredible battery life. When tested, we barely made a dent in its reported 300 hours of use. What's more impressive is that it achieves that long battery life without cutting many corners. It's a comfy fit and keeps a relatively light weight while housing some surprisingly large 50mm drivers.
Of course, it does compromise in a few places. We sorely missed the ability for Bluetooth or even analog connectivity. And, some of its features such as Spatial Audio are only accessible through its Windows-only app. But, those are mostly small quibbles. The Cloud Alpha Wireless comes with a solid mic that offers excellent background rejection and a good amount of customizability via its Ngenuity app. Combine that with clear audio that works with all media and a battery life that's ten times longer than most headsets and you have an almost perfect headset.
Read our full HyperX Cloud Alpha Wireless
The Turtle Beach Stealth 700 Gen 2 Max isn't just a great headset for glasses wearers because Turtle Beach says so. It's because Turtle Beach took an already comfortable headset and used dual-foam cushions that are softer where your glasses sit. No longer do you have to worry about feeling that pressure against your head after a few hours of gaming. Those cushions are also infused with cooling gel so that you'll also feel cool no matter how long you've been playing.
The Stealth 700 Gen 2 Max also does what it can to be your one-and-only headset by including compatibility to just about every device, including all the major consoles. Of course, the audio quality is gaming-focused with features that accentuate certain frequencies for playing that don't translate as well to music. Still, anyone that wears glasses will be happy to keep a pair of these around for that next gaming session.
Read our full Turtle Beach Stealth 700 Gen 2 Max review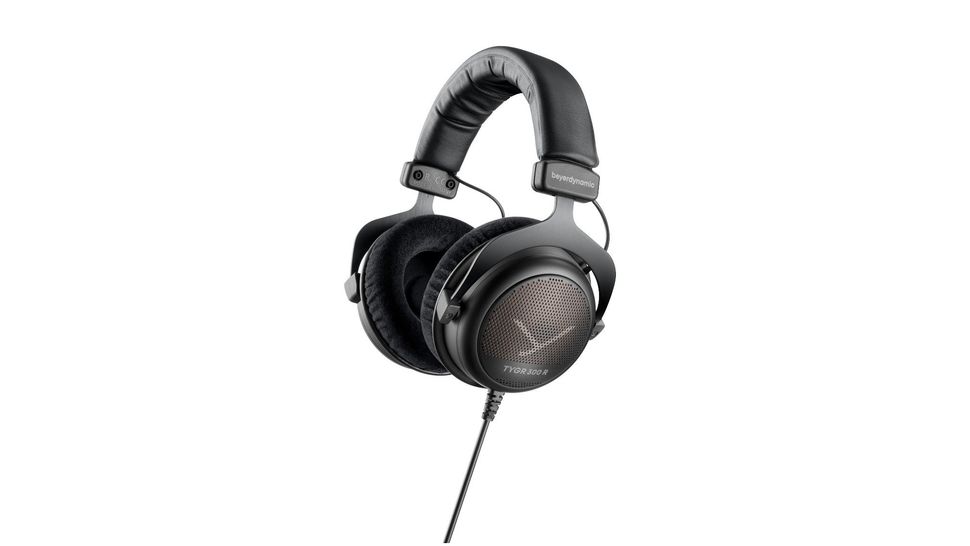 The Beyerdynamic Tygr 300 R is something of an anomaly when it comes to gaming headsets. There's no USB for digital audio or attached mic to communicate with your pals in Esports. It's also an open-back headset, a design choice that is unheard of in the gaming audio sphere. However, that's what makes the Tygr 300 R special.
That open-back design, coupled with extended frequency response, gives you a wider soundstage and an incredibly atmospheric – not to mention, pleasurable – listening experience when tackling single-player gaming experiences like Metro Exodus. It might not have virtual surround sound, but its sound quality is on par with the best of them. It even sounds good listening to music, something most gaming headsets don't manage to do well. It isn't cheap, but the fact that it works with the PS5 and Xbox Series X consoles should let you milk it for what it's worth.
Read our full Beyerdynamic Tygr 300 R review
Don't judge the Corsair HS80 RGB USB by its looks. Or do, if you like RGB lighting. Instead, judge it by how it sounds. That's because the HS80 gives you blow-you-out-of-your-seat amazing Hi-Res audio whether you're tethered or going wireless, not to mention the inclusion of Dolby Atmos Spatial Audio. During our review, we particularly enjoyed the immersion of its surround sound and found the sound to be clear and well-rounded whether we listened to streaming, gaming, or use the HS80 for video conferencing.
We were also impressed by its build, if not quite its look, and its comfort. This headset is built to last. And, its floating headband and memory foam earpads mean you can wear these for hours and barely notice. You might not be able to detach the mic or the cable and that could be a dealbreaker for some. But, the audio quality more than makes up for it.
Read our full Corsair HS80 RGB USB review
There are not many headsets as feature-packed as the Razer Barracuda Pro. It comes with beamforming mics so there's no pesky mic in your face. Its hybrid active noise cancellation is good enough to become your main headphone at work, at home and everywhere in between. And, it comes with the ability to switch between two paired devices with the press of a button. However, we find that feature's execution to be a little spotty.
We also find the audio quality to be excellent for general use but strangely not as good for gaming. Depending on how you like your audio, that might be positive or negative. Either way, the Barracuda Pro is one of the more comfortable headsets we've had the pleasure of testing. So, if you're looking for a gaming headset that adds great ANC to a complete package, look no further.
Read our full Razer Barracuda Pro review
Easily the best haptic gaming headset on the market, the Razer Kraken V3 HyperSense not only offers fantastic sound quality and crystal clear mic input. Thanks to its 50mm TriForce titanium drivers, you're getting all the frequencies you need for crisp and clear audio. This also comes with THX Spatial Audio, which gives you that advanced 7.1 surround sound experience. Of course, has all the classic Razer styling you could ask for in a gaming headset, down to its non-obnoxious RGB lighting.
The adjustable real-time haptic response is terrific, even if it isn't the very best around. This is essentially the base Razer Kraken V3 headset with the addition of HyperSense response for a bit more money, so you'll need to ask whether having your ears rumble with every boom and blast on the screen is worth that premium. We definitely think it is.
Read our full Razer Kraken V3 HyperSense review
The Corsair HS65 Surround gaming headset features an exceptional 7.1 surround sound experience and a fantastic headset microphone suitable for multiple uses. There are useful additional features, such as EQ presets, and while the SoundID technology from Sonarworks, intended to adjust EQ levels to your exact personal preferences, doesn't perform as well as intended, you shouldn't really need it to get an amazing 7.1 Surround Sound performance from this headset.
Better still, this headset is a good bit cheaper than the competition, making it hands-down one of the best PC gaming headsets you're going to find anywhere.
Read the full Corsair HS65 Surround review
SteelSeries is known for offering impeccable audio in gaming headsets, but the SteelSeries Arctis Pro takes things to the next level. This PC gaming headset doesn't just deliver an immersive surround sound experience for all the explosive action of your favorite games with its DTS Headphone:X support. It also comes with high-density neodymium that expands its frequency range to 40,000Hz. Meanwhile, its ClealCast mic ensures that you're coming through loud and clear. And, thanks to the included DAC (digital to audio converter), it also serves you well when listening to your favorite music.
One of the best PC gaming headsets to date, this one's a little on the pricey side, but when you consider just how comfortable, lightweight and exceptional sounding this headset is, well, it's easy to see why it's one of the best gaming headsets you can buy today.
Read our full SteelSeries Arctis Pro review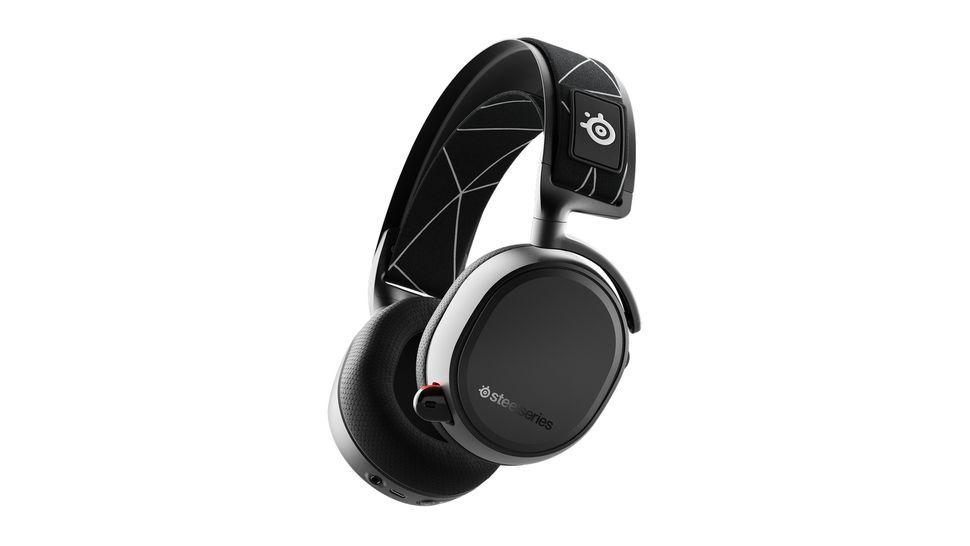 When it comes to sound, the Arctis line of headsets from SteelSeries will never fail you. The SteelSeries Arctis 9 Wireless doesn't fall far from the tree. Among the best wireless gaming headsets, it delivers a sound quality that will please both gamers and music snobs alike. And, this being wireless, it eliminates those pesky cables without sacrificing performance. In fact, whether you're connected via Bluetooth or via the 2.4GHz wireless connectivity, you'll have a lag-fee experience, making this an excellent proposition for gaming.
Much like many high-end wireless gaming headsets, it's a little out of reach for budget-conscious gamers. However, since it's compatible with both PC and PlayStation, you can definitely milk it for what it's worth. At this point, that 20+ hours battery life and Discord-certified mic are just icing on the cake.
Read our full SteelSeries Arctis 9 Wireless review
How to choose the best PC gaming headset for you?
Whether you've recently invested in a gaming laptop or you're working with the best budget gaming PC you could piece together, your PC gaming experience isn't going to be fully realized until you have invested in quality, immersive audio. That's where PC gaming headsets come in.
PC games are just about the visuals, after all. In fact, many of them require you to have accurate sound imaging and an excellent soundstage to get to the top of the leaderboards. Luckily, top-notch gaming headsets from budget to premium are already equipped with those.
However, these days, you can be more discerning about things like sound quality and mic performance as well. Thanks to the improvements manufacturers have made to their products, PC gaming headsets – or at least, the best of them – are now just as great for music listening and movie watching as they are for gaming. That's without costing a whole lot more than those with subpar sound quality.
Take a look at how comfortable the headband and ear cups sit on your head as well. Many headsets these days pride themselves on having plush memory foam and soft, sweat-wicking foam cover; however, not all of them actually offer that level of comfort. And, if you plan on gaming for hours, you need to choose one that won't hurt your head when you wear it for long periods.
Finally, there are things like type of interface (wireless or wired), connectivity and range, and RGB lighting to consider as well.
What are the best gaming headset brands?
There are so many options out there, it can be hard to figure out which companies really deliver when it comes to a quality pair of cans. Just about every computer peripheral company seems to make gaming headsets. But, they are not all equal.
While SteelSeries has some of the more expensive options out there, the company consistently offers top-notch sound quality. Even in more stripped down models, the audio never suffers. Likewise, Logitech may not always reach the same heights in audio quality as SteelSeries but it always puts out a good sounding, comfortable product at a reasonable price.
However, the heaviest hitters in gaming audio are Razer and Corsair. Not only do they offer pairs for most every budget, but they come with all sorts of features like THX or Dolby Atmos, haptic feedback, and great battery life for the wireless options.
But don't limit yourself to just those brands. As proven by our picks here, Astro, Turtle Beach, and the typically non-gaming focused Beyerdynamic all make some excellent headsets.
What headset do pro gamers use?
If you want a gaming headset like pro gamers, look no further than our list. One of the most well-known and sought after gaming accessory brands is Razer and quite a few of their products made our list. Razer is not only highly regarded for its brand recognition - their products are what most pro gamers swear by. Razer headsets are lightweight and have stellar audio performance, so if you can afford to make the jump there's no reason to delay.
A more affordable pro gamer headset is the Corsair HS50 Pro - another one of our top picks. Corsair is known for making great gamer technology that doesn't disappoint and can often be more affordable than other top-of-the-line accessories. If you're looking for a headset pro gamers use without breaking the bank, Corsair might be a great choice for you.
How we test PC gaming headsets
Testing gaming headsets are among our favorite things to do here at TechRadar. They might not be as exciting as the latest graphics cards or the newest gaming PCs, but they can be just as fun to try out and appraise.
During such a test, we take a look at the design aspects first, checking to see if the gaming headset is as robust and as comfortable as it should be. We also check how responsive and accessible its controls are. If wireless, we test the connectivity, range, and battery life as well, making sure that it delivers as promised or better. If wired, we test the length, durability, and flexibility of the cable.
Finally, we test the sound quality – just how balanced it is and how present all the frequencies are, as well as the soundstage and sound imaging to see just how immersive and accurate they are. We test these out on games as well as music and movies.
We then take everything we've learned about the gaming headset and compare it to its price – whether or not it's performance and features are worth that price tag, and whether or not it offers the best value to customers.
Today's best PC gaming headset deals