The best PC gaming headsets 2023: top cans for PC gaming
Our list of the best PC gaming headsets we've tested
VERDICT
REASONS TO BUY
REASONS TO AVOID
Quick Menu
1. The list in brief
2. Best PC gaming headset overall
3. Best budget PC gaming headset
4. Most versatile
5. Headset with the best mic
6. Best wireless gaming headset
7. Best gaming headset for esports
8. Best for gaming on the go
9. Best in battery
10. Best for PC and console
11. Best budget wireless
12. How to choose
12. How we test
Feel like you're inside the game you're playing with the best PC gaming headset. There's a very good reason why many gamers prefer a gaming headset over PC speakers, and it's next-level immersion.
Don't get us wrong here; the best computer speakers have their place in the world, and every computer setup should have one. However, unless you're got a proper surround sound system, they are no match for a top-notch gaming headset when it comes to gaming immersion.
An excellent gaming headset that ticks all the requirements is a clear upgrade if you want a better soundstage and to disconnect from the outside world. Some, thanks to their game-specific features like enhanced environmental sounds (often called superhuman hearing) and better sound imaging, can even help you get to the top of the leaderboards.
What's more; many of the newer gaming headsets can give the best headphones a good run for their money in terms of audio quality. In fact, the more recent releases we've tested – and we've put so many through its paces to gauge its performance, comfort, features, and design – focused just as much on delivering excellent audio as they do offering gaming features. Plus, they just have more superior mics so your teammates can hear you loud and clear.
To help you make the right choice, we gathered the best gaming headsets for PC below for every gamer. Whether you're looking for the best budget gaming headset or a pair of the best wireless gaming headset, you'll find an option below that's worth every penny.
The quick list
Whittling down the best PC gaming headsets to a list of 10 isn't an easy task with so many great options out there, but we did it for you so you can spend less time shopping around and more time gaming. Here are our top picks for every need and budget. Remember to tap "Read more below" to find out more before you hit buy.
Load the next products...
The best PC gaming headsets 2023
Why you can trust TechRadar We spend hours testing every product or service we review, so you can be sure you're buying the best. Find out more about how we test.
The best PC gaming headset overall
1. SteelSeries Arctis Nova Pro
The best PC gaming headset overall
Specifications
Features:
Hi-Res Certified GameDAC Gen 2, 360-degree Spatial Audio
Reasons to buy
+
Hi-res audio
+
Amazing surround sound
+
Luxurious fit
Reasons to avoid
-
No wireless connectivity
-
Not cheap
We are currently still in the process of testing the SteelSeries Arctis Nova Pro, the wired (and therefore less expensive) version of the SteelSeries Arctis Nova Pro Wireless, but it's already evident that it's the best gaming headset on the market right now. That's for both PC and console gaming.
This gaming headset delivers hi-res audio, which means that you're getting crisp and highly detailed sound, whether you're gaming or consuming music and movies. Add in the Spatial Audio feature, which you do have to enable via the supporting software, and it's a whole new immersive experience that we haven't really experienced with other headsets with surround sound. And, it's also incredibly comfortable and luxurious feeling, so we honestly do not mind wearing this for hours on end.
The only difference here is that since it is wired, the price of entry isn't as steep as on the wireless version, making it more accessible to those who don't have deep pockets. Make no mistake; it's still pretty pricey. But, if you're willing to pay the price for audio that even audiophiles can't resist, this is the PC gaming headset to get.
The best budget PC gaming headset
The best budget PC gaming headset with 7.1 surround sound
Specifications
Interface:
Wired (analog)
Features:
EQ presets, 7.1 Surround Sound
Reasons to buy
+
Incredible 7.1 surround sound
+
Incredibly comfortable fit
Reasons to avoid
-
Surround sound only through USB
-
No wireless or Bluetooth
It's hard to believe how much the Corsair HS65 costs considering the many advantage you're getting from it. This absolute stunner of a gaming headset punches well above its weight not just in features but in sound quality, making it a must for pretty much every, including those who can afford the pricier options on this list.
This is one of the best wired gaming headsets right now, sporting Corsair's new elegant design, a flip-to-mute mic that's intuitive to use, luxurious memory foam leatherette ear pads, a lightweight form factor, and a 3.5mm connectivity that you can turn into a USB connection via the included 7.1 surround sound USB adapter.
It terms of sound and surround sound performance, it absolutely slays. During our review, we found that even with stereo hardware, it manages to maximize that Dolby Audio 7.1 capability for an immersive experience. All of the frequencies are represented well, with a bass that's incredibly present, highs that are clear and detailed, and mids that sound full.
Read our full Corsair HS65 review
The most versatile PC gaming headset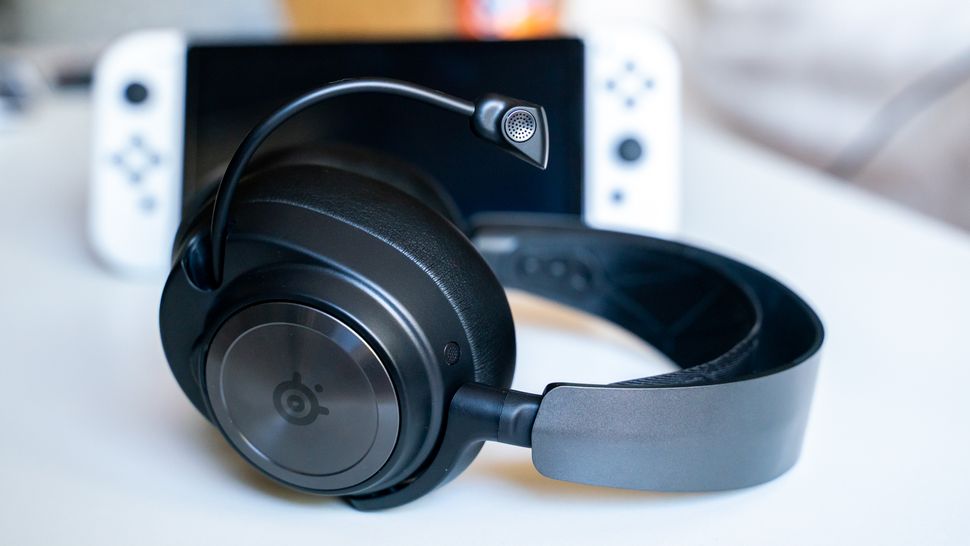 A premium PC gaming headset that's rich in features
Specifications
Interface:
Low Latency 2.4 GHz, Bluetooth 5.0, 3.5mm
Features:
Spatial Audio, Batteries Hot-Swappable, Simultaneous Wireless Connectivity, Active Noise Cancellation, Noise-cancelling Mic
Reasons to buy
+
Solid noise cancellation
+
Excellent base with plenty of functionalities
+
Amazing audio
Reasons to avoid
-
Expensive for most people
-
Forced to pick support for one console
The SteelSeries Arctis Nova Pro Wireless is an impressively feature-filled affair. It comes with active noise cancellation, the ability to connect to two different sources and mix them in together at once, and a noise-cancelling mic that can block out the clicky-clack of your keyboard.
It even tests the limits of how long you can wear a headset before charging. It might not have 300 hours of battery life but its 20 hours of use per battery can be extended for as long as you want since you can hot swap batteries while still in the middle of the action.
And, like most SteelSeries headsets, we found the audio quality here to be top-notch no matter if you're gaming or listening to music. It's clear, detailed, clean, and comes with great bass response. The main concern is the fact that you can get the Arctis Nova Pro Wireless with support for Playstation or Xbox but not both.
Read our full SteelSeries Arctis Nova Pro Wireless review
The PC gaming headset with the best mic
The gaming headset with the best mic
Specifications
Interface:
3.5mm, USB-C, USB-A
Features:
DTS Headphone:X Spatial Audio
Reasons to buy
+
Amazing mic
+
Great sound quality
+
Sleeker and more comfortable
+
Very affordable
Reasons to avoid
-
Soundstage is nothing special
A beloved classic is back and better than ever with this successor of the HyperX Cloud gaming headset line. Though the previous model was pretty great in its own right, this is even better, with HyperX ensuring that it upgraded every aspect, from its design to its performance. And, as we said in our review, it finally became the best gaming headset worthy of all that loyal fandom behind it.
The HyperX Cloud III is, we found during our time with it, superior to its predecessor in every way. It has improved audio, more robust build quality, better comfort, more connectivity options, and a more modern look. We found it to deliver a crisp and detailed high end and lots of oomph in the low end – just what people look for in their gaming headset.
It's the detachable mic, however, that takes centerstage here. It delivered incredible clarity, great audio, and fantastic background noise rejection, making it one of the best mics on a gaming headset we've ever seen. And, considering its price tag, that fact is even more impressive.
Read our full HyperX Cloud III review
The best wireless gaming headset for PC
The best wireless gaming headset for PC
Specifications
Interface:
2.4GHz LIGHTSPEED wireless, Bluetooth, and 3.5mm wired
Features:
DTS Headphone: X 2.0, graphene drivers
Reasons to buy
+
Excellent, incredibly detailed audio
+
Immersive soundstage, accurate imaging
+
DTS Super Stereo lends itself well to music
+
Feature-rich app
Reasons to avoid
-
Loses some headroom with surround sound
-
Only five band EQ
For the follow-up of its extremely well-received wireless gaming headset, Logitech G decided to kick things off in a massive way – by designing its own graphene drivers, which you'll rarely find in the wild to begin with. There's a lot to unpack here when it comes to its 90% graphene diaphragm-fitted drivers, and not many people, even audiophiles, are even aware of what they are, but for the sake of this list, let's just say that they're supposed to be more rigid yet more lightweight than standard drivers.
As a result, you're getting a much more detailed and great quality audio with an elevated soundscape, which is exactly what we got when testing the Logitech Pro X 2 Lightspeed. Honed in perfectly for competitive gaming, we got present and detailed highs, full yet not muddy mids, and a big low end that is present and well-controlled.
More importantly, the soundstage is quite impressive, even in stereo mode. Toggle on the DTS X Spatial Sound, and you'll feel like you're in a concert hall watching a live performance – though you might lose some of that headroom when gaming. Just bear in mind that while the app is feature-rich and offers a lot of customizations, the EQ is just a five-band one, which might disappoint some folks.
Read our full Logitech Pro X 2 Lightspeed review
The best PC gaming headset for competitive gaming
Feature-rich headset that pulls off superhuman hearing well
Specifications
Interface:
2.4GHz, Bluetooth
Features:
ANC/transparency, Superhuman hearing
Reasons to buy
+
Incredible audio quality
+
Active noise canceling
+
Excellent build quality and comfort
Reasons to avoid
-
Average sounding microphone
-
Expensive
Turtle Beach gaming headsets have historically been great, but with the Turtle Beach Stealth Pro, it's created its masterpiece. A feature-rich headset that thrives on being versatile, it's got a powerful EQ with plenty of presets for the less experienced audio-discerning gamers as well as a 10-band EQ for the consummate audiophile. It also has cleverly implemented on-unit controls, having the outer right ear cup to function as a volume wheel, for example, offers swappable battery, and comes with active noise cancellation and transparency that work very well for gaming headsets.
Those are just the beginning. The Superhuman hearing on this, available with three presets and a strength slider, is the best we've seen implemented. It manages to boost the frequencies of weapons and footsteps to help you win while maintaining good sound quality – a feat that we feel is hard to pull off.
Its audio quality is fantastic to begin with. We've got crisp, fairly detailed high, full yet clear mids, and low end with plenty of oomph and sub-bass during testing, making it one of the best sounding gaming headsets we've ever used. Like its rivals, it isn't the most affordable option out there, and some might be disappointed that the mic is just average. But those cannot take away from the fact that this is a superb release from Turtle Beach. Plus, it looks like and can function as a pair of headphones so it's a two-for-one deal.
Read our full Turtle Beach Stealth Pro review
Most lightweight PC gaming headset
Incredibly lightweight gaming headset with amazing mic
Specifications
Interface:
2.4GHz Wireless
Features:
Razer HyperClear Super Wideband mic, THX Spatial Audio
Reasons to buy
+
Lots of volume, immersive sound
+
Amazing mic, great battery life
+
Lightweight and comfortable
Reasons to avoid
-
Somewhat weak low end
-
Not cheap
The Razer BlackShark V2 Pro is a fantastic gaming headset, but it's also older now, and it has its share of inadequacies. Luckily, Razer had the brilliant idea of updating for 2023. Cue the Razer BlackShark V2 Pro (2023), which looks just as good as its predecessor but does everything better. If you're wondering why Razer kept the name, it's likely because this isn't so much a new headset as it is a much improved version of the old one. However, the key improvements are more than enough to recommend an upgrade.
Razer has essentially taken an already excellent device and made it more superior with longer battery life, a clearer and crisper mic, and an even better fit. It comes with a plushier headband foam, stronger steel headband sliders, and better memory foam ear cushions. And if you hated the old version's fit, you'll be glad to know that this has a more refined clamping force, enough that it stays on your head even during intense moments.
The Razer BlackShark V2 Pro (2023) also now comes with Bluetooth connectivity on top of the 2.4GHz wireless one, as well as almost triple the battery life of its predecessor. Performance-wise, it also slays. We found that the mic, which has a 32kHz sampling rate, sounds incredible, boasting a very full representation and more than decent background noise rejection. Meanwhile, it has impressive sound quality with lots of volume on tap, very rich mid-range, and fairly detailed high-end.
Read our full Razer BlackShark V2 Pro (2023) review
The best PC gaming headset in battery life
The best PC gaming headset in battery life
Specifications
Interface:
2.4GHz Wireless
Features:
Discord and TeamSpeak certified Mic, DTS Spatial Audio
Reasons to buy
+
Insanely long battery life
+
Great audio with lots of clarity
+
Mic with excellent background noise rejection
Reasons to avoid
-
Limited connectivity
-
Not all features available with other OS
Not only does the HyperX Cloud Alpha Wireless sound fantastic, but it has an absolutely incredible battery life. When tested, we barely made a dent in its reported 300 hours of use. What's more impressive is that it achieves that long battery life without cutting many corners. It's a comfy fit and keeps a relatively light weight while housing some surprisingly large 50mm drivers.
Of course, it does compromise in a few places. We sorely missed the ability for Bluetooth or even analog connectivity. And, some of its features such as Spatial Audio are only accessible through its Windows-only app. But, those are mostly small quibbles.
The Cloud Alpha Wireless comes with a solid mic that offers excellent background rejection and a good amount of customizability via its Ngenuity app. Combine that with clear audio that works with all media and a battery life that's ten times longer than most headsets and you have an almost perfect headset.
Read our full HyperX Cloud Alpha Wireless
The best gaming headset for PC and console
Excellent sound quality for both your PC and PS5
Specifications
Interface:
2.4GHz wireless, Bluetooth, 3.5mm
Features:
Microsoft Spatial Sound / Tempest 3D audio for PS5, customizations via the Sonar app
Reasons to buy
+
Solid neutral sound quality
+
Long battery life
+
Plenty of customizations via the Sonar app
Reasons to avoid
-
Not the most fun headset to listen to
The new SteelSeries Arctis Nova line is even better than its predecessor, ushering in the next generation of Arctis headsets that are better-sounding and more feature rich than the headsets before them. That includes the mid-range SteelSeries Arctis Nova 7 Wireless whose great sound quality, good battery life, new elegant yet still comfortable design, and great feature set makes it a better investment than the Arctis 7.
Because SteelSeries has rolled out its Sonar Audio app to let you customize the headset's sound using the parametric EQ, the Arctis Nova starts you off with a more neutral sound. But, at its default, we found it to be already impressive with mids that are just right and lows that are present enough for you to feel that rumble without overwhelming you.
As a nice bonus, you're getting a USB-C dongle for wireless connectivity, which means you can use it with your Switch and phone as well as your consoles.
Read our full SteelSeries Arctis Nova 7 Wireless review
The best budget wireless PC gaming headset
The best budget wireless PC gaming headset
Specifications
Interface:
2.4GHz wireless, Bluetooth
Features:
Omni-directional flip-to-mute, Dolby Audio 7.1 on PC and Mac
Reasons to buy
+
Improved sound quality
+
Now with surround sound
+
Lightweight and comfortable
Reasons to avoid
-
Lacking bass
-
Mids slightly recessed
The Corsair HS55 Wireless is improves on its predecessor, the Corsair HS55 Wireless Core, in a massive way. This affordable wireless PC gaming headset comes with many extra frills you'll be glad to have, including its on-the-fly EQ preset control, lightweight design, wireless connectivity with a 50ft range, and a decent 24-hour battery life. It also sports Corsair new elevated and elegant design upgrade that will make you want to wear it as a pair of headphones.
But, more importantly, It's better sounding, more user-friendly, and ever so slightly plushier than its predecessor, which makes it a better value considering it's just as affordable. The high end, we found, is more detailed and present, giving you brighter and crisper audio - though for some reason Corsair also tones down the bass, which might turn off bass-worshipping gamers.
We also appreciate Corsair's efforts to deliver improved surround sound. The inclusion of Dolby Audio 7.1 allows the soundstage to be wider and more three-dimensional, making you feel like you're right in the action.
Read our full Corsair HS55 Wireless review
How to choose the best PC gaming headsets for you
Whether you've recently invested in a gaming laptop or you're working with the best budget gaming PC you could piece together, your PC gaming experience isn't going to be fully realized until you have invested in quality, immersive audio. That's where PC gaming headsets come in.
PC games are just about the visuals, after all. In fact, many of them require you to have accurate sound imaging and an excellent soundstage to get to the top of the leaderboards. Luckily, top-notch gaming headsets from budget to premium are already equipped with those.
However, these days, you can be more discerning about things like sound quality and mic performance as well. Thanks to the improvements manufacturers have made to their products, PC gaming headsets – or at least, the best of them – are now just as great for music listening and movie watching as they are for gaming. That's without costing a whole lot more than those with subpar sound quality.
Take a look at how comfortable the headband and ear cups sit on your head as well. Many headsets these days pride themselves on having plush memory foam and soft, sweat-wicking foam cover; however, not all of them actually offer that level of comfort. And, if you plan on gaming for hours, you need to choose one that won't hurt your head when you wear it for long periods.
Finally, there are things like type of interface (wireless or wired), connectivity and range, and RGB lighting to consider as well.
Frequently asked questions on PC gaming headsets
What are the best gaming headset brands?
There are so many options out there, it can be hard to figure out which companies really deliver when it comes to a quality pair of cans. Just about every computer peripheral company seems to make gaming headsets. But, they are not all equal.
While SteelSeries has some of the more expensive options out there, the company consistently offers top-notch sound quality. Even in more stripped down models, the audio never suffers. Likewise, Logitech may not always reach the same heights in audio quality as SteelSeries but it always puts out a good sounding, comfortable product at a reasonable price.
However, the heaviest hitters in gaming audio are Razer and Corsair. Not only do they offer pairs for most every budget, but they come with all sorts of features like THX or Dolby Atmos, haptic feedback, and great battery life for the wireless options.
But don't limit yourself to just those brands. As proven by our picks here, Astro, Turtle Beach, and the typically non-gaming focused Beyerdynamic all make some excellent headsets.
What headset do pro gamers use?
If you want a gaming headset like pro gamers, look no further than our list. One of the most well-known and sought after gaming accessory brands is Razer and quite a few of their products made our list. Razer is not only highly regarded for its brand recognition - their products are what most pro gamers swear by. Razer headsets are lightweight and have stellar audio performance, so if you can afford to make the jump there's no reason to delay.
A more affordable pro gamer headset is the Corsair HS50 Pro - another one of our top picks. Corsair is known for making great gamer technology that doesn't disappoint and can often be more affordable than other top-of-the-line accessories. If you're looking for a headset pro gamers use without breaking the bank, Corsair might be a great choice for you.
How we tested these PC gaming headsets
Testing gaming headsets are among our favorite things to do here at TechRadar. They might not be as exciting as the latest graphics cards or the newest gaming PCs, but they can be just as fun to try out and appraise.
During such a test, we take a look at the design aspects first, checking to see if the gaming headset is as robust and as comfortable as it should be. We also check how responsive and accessible its controls are. If wireless, we test the connectivity, range, and battery life as well, making sure that it delivers as promised or better. If wired, we test the length, durability, and flexibility of the cable.
Finally, we test the sound quality – just how balanced it is and how present all the frequencies are, as well as the soundstage and sound imaging to see just how immersive and accurate they are. We test these out on games as well as music and movies.
We then take everything we've learned about the gaming headset and compare it to its price – whether or not it's performance and features are worth that price tag, and whether or not it offers the best value to customers.
Today's best PC gaming headset deals
Sign up to receive daily breaking news, reviews, opinion, analysis, deals and more from the world of tech.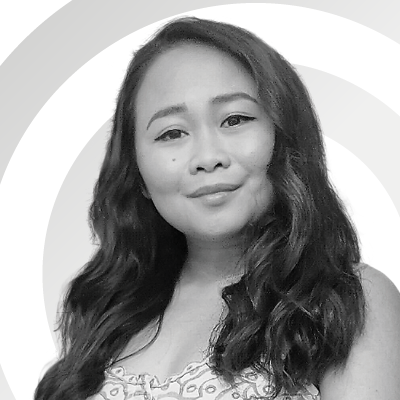 Computing Reviews and Buying Guides Editor
Michelle Rae Uy is the Computing Reviews and Buying Guides Editor here at TechRadar. She's a Los Angeles-based tech, travel and lifestyle writer covering a wide range of topics, from computing to the latest in green commutes to the best hiking trails. She's an ambivert who enjoys communing with nature and traveling for months at a time just as much as watching movies and playing sim games at home. That also means that she has a lot more avenues to explore in terms of understanding how tech can improve the different aspects of our lives.
More about computer gaming accessories