Best PC games 2023: the must-play titles you don't want to miss
Best
Contributions from
last updated
Ready your rig for the best PC games 2023 has to offer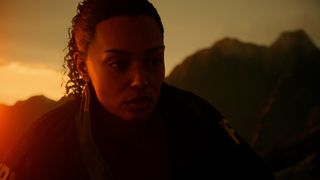 (Image credit: Remedy Entertainment )
PC gaming is a little bit like a box of chocolates - you never know what you're going to get. It could be weird indie curios, strategy greats, or even just flawless ports of the latest and greatest in big-budget console action games.
For fans of a keyboard and mouse, PC Gaming can just click. Whether that's due to the technical advantages that the best graphics card can offer or love of some of the weirder and more esoteric games on the market, there's no denying the PC is a strong choice. Especially now you can play most of these games on the Steam Deck or just plug in one of the best PC controllers and play games with higher framerates, resolutions, and features such as ray-tracing, DLSS, and HDR. Also, while I'm biased, if you know your way around a mouse then the PC is the best place to play first-person shooters too. Sorry, but it's true.
So whether you have a tricked-out PC gaming setup or looking for games to play on your productivity laptop, we've put together a list of the best PC games you can find right now. Of course, not every game is for every person, but there are definitely at least one or two titles on there for you.
Best PC games
Why you can trust TechRadar We spend hours testing every product or service we review, so you can be sure you're buying the best. Find out more about how we test.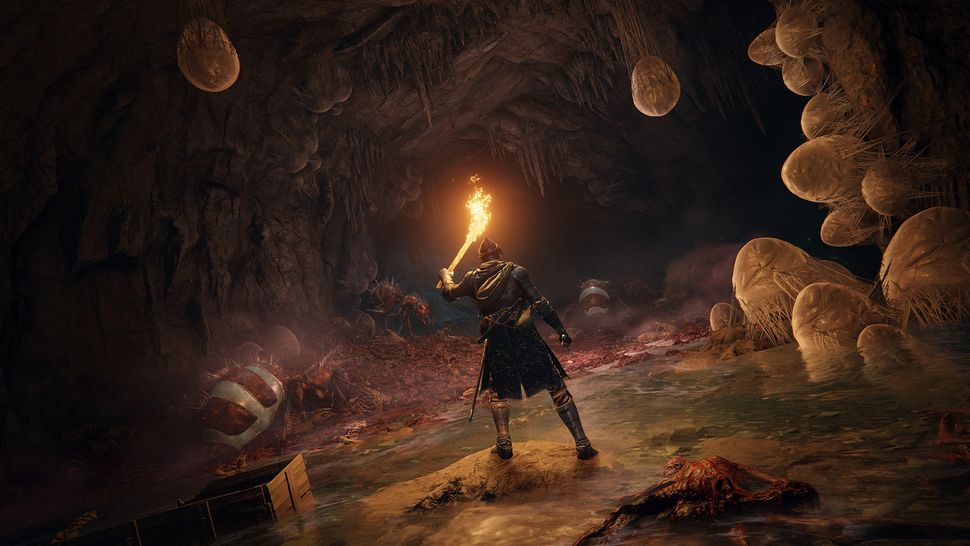 For gamers who need a challenge
Elden Ring is all anyone can really talk about these days, and for good reason. FromSoftware's latest punishment simulator has all the familiar touchstones of a soulslike, but expanded out into an open world with a story crafted by Game of Thrones author George R.R. Martin, so you know it's not going to pull any punches.
Why we Love it
Elden Ring is FromSoftware at its most playful, gleefully throwing out every idea it can conjure up to pull players through The Lands Between. It abandons the tight framework of its predecessors in favor of a more sprawling, overwhelming open world.
The PC version of the game has had some performance issues that FromSoftware is working on patching. Still, even with these issues, it's unquestionably one of the best games, if not the best, that the studio has ever put out.
As devoted fans of the studio's work since the original Demons' Souls on the PS3, we don't offer that kind of praise lightly, but like the Souls-like genre itself, you gotta earn it, and FromSoftware unquestionably does with Elden Ring.
For scaring the pants off of yourself
Why we Love It
Few games can pull off a successful number, but not only does Alan Wake 2 nail it, it does it so well it's far and away the most memorable moment in the game.
Alan Wake 2 is absolutely terrifying. Remedy returns to the horror franchise it created after 13 years away, except while Alan Wake was an action thriller, Alan Wake 2 is a terrifying dive into survival horror, with several situations that will make your skin crawl.
A beautiful game with a fascinating story, in addition to some rock hard puzzles. The well-written characters and reality-bending cutscenes should give you more than enough reason to play through the game, but the tense combat also makes this a compelling entry into the stealth genre.
Why we love it
Baldur's Gate 3 is a fine contender for one of the best video game RPGs ever made. It's the most ambitious RPG out there, and the painstakingly accurate rendition of Dungeons & Dragons will delight fans. A must-play, even if some frustrations with D&D's format might grate.
One of the best RPGs in recent years, Baldur's Gate 3 invites you to explore a rich fantasy world full of a mind-boggling array of possibilities. A traditional RPG in the mold of Dragon Age: Origins, and the original Baldur's Gate series, Baldur's Gate 3 has you control a group of adventurers isometrically stopping for occasional bouts of turn-based combat as you make your way through the world.
The game boasts hours of cinematics, offering a level of cinematic ambition that rivals many of the other entries on this list. The main story is an immersive, high-fantasy adventure worthy of even the best Dungeons and Dragons campaign, while the combat mechanics give even the best PC strategy games a run for their money.
For those that want a beatdown
God, what's not to love about Street Fighter 6? It's a meaningful update to a classic fighting game series that stands on its own as a fantastic fighter. Deep single player offerings and an expansive and technically impressive multiplayer mean there's something here for all fight fans to enjoy.
Why we love it
Silky smooth online play means that not only is Street Fighter 6 one of the best fighting games you can play, but also one of the best ways to punch someone in the face from half a world away. With barely any jitters, lag or hitches, this is one of the best ways to get multiplayer matches in any fighting game.
Then there's a lot of new additions too: modern controls make it easier to pick up and play for people that aren't yet used to Street Fighter's intricacies, and it's the most accessible fighting game out there with a variety of assists. Ultimately though, Street Fighter 6 is on the list because it's a fluid slick fighter that's fun to play and has enough content for you to pour your entire life into it, if you want.
Add in a few Hadouken's and the occasional Sonic Boom and this one is a real crowd pleaser. What could be more fun?
Hades
For anyone looking for an indie classic
Why we love it
Heaps of replay value, and a surprisingly robust story make Hades a must-play for fans of the roguelike genre. You'll fall in love, forge bitter rivalries, and fight your father in this action-packed indie game.
Supergiant Games made a name for itself thanks to the great reception that Pyre, Transistor, and Bastion received. Now, fans of the studio have a new entry to add to the studio's pantheon of great games: Hades. Hades uses the same isometric view of the other games and tells the story of Hades' son, Zagreus, trying to escape the underworld.
This roguelike dungeon crawler has a few new features up its sleeve. Not only can you romance some characters for extra bonuses, but dying in the game doesn't start you at the last checkpoint. When you die, you might start at the beginning but you're not starting over. You're able to upgrade your character and weapons to improve your chances of escaping with each subsequent death. This leads to a sense of progression that makes for a very addictive game.
For racing fans that want to take it seriously
Why we love it
Forza Motorsport's Car EXP system rewards you for learning tracks and getting better at racing. This means you'll feel like you're actually progressing, but also helps you to get yourself racing online too without it being too terrifying.
Forza Motorsport sees developer Turn 10 Studios bring the sim-racing series back into the spotlight, six years after the previous entry launched. Now that the eighth entry in the Motorsport line-up is finally here, it's providing a refreshing change of pace from the Horizon subseries.
Forza Motorsport offers a racing model that's easy to pick up and accessible to all players, while offering a huge range of difficulty options, assists and accessibility settings to help you tailor an experience that's all yours. It's also one of the most visually striking sim racers to date, providing players with a game that's as pretty as it is fun to play.
There's a chunk of authentic-feeling real-world tracks, a ton of cars and more car customising than you can shake a wrench at. If you're a petrolhead or just supercar-curious, this is probably the best racing game for you.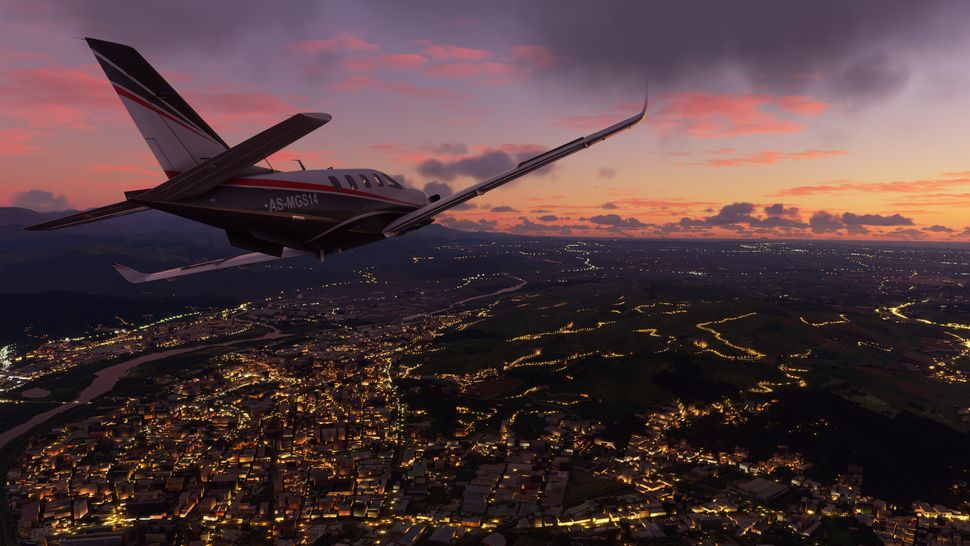 For fans of utter immersion
Why we love it
Microsoft Flight Simulator is clearly a labor of love, with a realism and attention to detail that will make this an essential purchase for flight sim fans. Using cutting edge technology and graphics for the ultimate immersive experience, this isn't a game that's going to be for everyone, but if you're its core demographic, you're going to love it.
Beyond its impeccable graphics and its excellent peripheral support, it won't take you long to realize that Microsoft Flight Simulator is a labor of love. There's great attention to detail here, as well as a level of realism and immersion you won't find elsewhere.
So much so that if you're not a fan of flight simulations, you'll want to start getting on the bandwagon. However, that also means this game won't be for everyone. Still, if you're a flight sim fanatic or you love planes and flying, you'll relish the chance to fly iconic vehicles in some of the most beautiful yet dangerous locations and conditions in the world.
For the old-school players
Doom Eternal takes everything from the remastered Doom (2016) and turns it up to 11. The game is intense, visually, and sonically overwhelming, and is exactly what you would expect a fever dream inspired by Doom would feel like.
Doom Eternal reinvents its own wheel without abandoning its classic foundations. It has all the blood-pumping, gore-packed fun we expect from a Doom game, while adding a bunch of new RPG-like elements we didn't even know we needed. This is one not to be missed.
The game offers a seamless first-person shooter where you trek into hell to battle an assortment of never-ending demons and reclaim an overrun earth. Refilling your health sometimes requires quite literally tearing monsters apart, and there is some need to be creative with your weapon choice, depending on what demon you're facing. However, this game is all about creating havoc and rushing into battle as loud and as brash as possible.
Not only is Doom: Eternal a hell of a ride (pun intended), but it's also a gorgeous-looking game that takes advantage of the newest hardware. And, it's a 2v1 multiplayer mode where one player takes control of the "slayer" and faces off against two more player-controlled demons.
For competitive shooter fans that want to win
Why we love it
Clean shooting and silken movement means this is about as good as competitive multiplayer shooters get. There are many pretenders to the throne, but with Counter-Strike 2 Valve shows why CS will always be number one
Counter-Strike 2 is hard work but nothing worth doing has ever come easy. There's no such thing as a pity kill in a hardcore competitive shooter that's going to test your skills if you don't want every much to be a miserable war of attrition. Still, practice makes perfect and the more time you spend in Counter-Strike 2's well-crafted shooter, the more you realise how well everything fits together.
Every cosmetic from Counter-Strike: Global Offensive is present and correct, but really you're here for the hard-as-nails gunplay and unforgiving competitive environment. This sort of game isn't for everyone, but if you're going to throw yourself into a five on five shooter, this is the one to spend your time with.
Best PC games: FAQs
Is it worth getting PC Game Pass?
Game Pass on both console and PC is a fantastic way to try new titles that you may not pick up otherwise, and there's a significant library to explore which is everchanging. We've got a list of the best Xbox Game Pass games, in case you want a little extra guidance on which games to pick up, but generally, we would recommend the subscription service to anyone who's looking to get a little more bang for their buck.
What is the most sold PC game?
As of 2023, the most popular/most-sold game on PC is Minecraft. The sandbox survival title has been incredibly popular since its initial release in 2011, with millions of players have been enjoying its content since. Despite its popularity, we haven't included it on our list due to the game being available across all major platforms, and while it is a fantastic game, we wanted out list to spotlight what we consider to be the titles that make the most of a PC gaming experience.
How we made our best PC games list
The team behind TechRadar Gaming has spent thousands of hours testing out the best PC games, so we know exactly which titles are worth recommending, and which titles are worth giving a miss. Between us, we have interests in almost all genres, so any title you're considering picking up has more than likely been played by a member of the team at some point.
Because of just how long we've spent jumping in and out of games of all kinds, we've got opinions you can trust. Our experience means our picks have been carefully considered, so there's bound to be something you enjoy within one of our best lists.
If you're looking for other ways to make the most of your PC, it's worth checking out the best multiplayer games on PC, alongside the best Game Pass games and the best single-player games.