Best Xbox Game Pass games – the hits on Microsoft's subscription service
Best
Contributions from
last updated
The best Xbox Game Pass games to download right now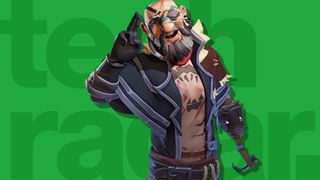 (Image credit: Future/Rare)
The best Xbox Game Pass games can be enjoyed by subscribers in their entirety, all for one affordable monthly cost.
Xbox Game Pass, Microsoft's gaming subscription service continues to be a success in June 2023, thanks to day one availability of Xbox Game Studio's own games on the service, bringing you big games like Forza Horizon 5, Hi-Fi Rush and Halo Infinite immediately at launch for a reasonable subscription fee.
Since launch the service has only grown, now including EA Play and indie hits such as Among Us and Outer Wilds. Xbox Game Pass is a cost-effective deal whether you own an Xbox Series X|S or PC.
Even better – if you want to enjoy Xbox Game Pass games both on your console and PC, as well as streamed through Xbox Cloud Gaming, then Xbox Game Pass Ultimate lets you access both libraries, giving you even more choice and making it easy to jump between platforms when you're playing a game.
Xbox Game Pass regularly adds and removes games from its line-up, keeping things fresh while giving you enough time to finish a game you've had your eye on. The only thing you have to do is choose, and this list of the best Xbox Game Pass games will help you.
Best Xbox Game Pass games
Warhammer 40,000: Darktide
Innocence proves nothing
Reasons to buy
+
Great combat
+
Fantastically grisly setting
+
Friendly community
Acting as somewhat of a spiritual successor to the hugely popular Warhammer 40k: Vermintide 2, this co-op shooter pits you and your friends against endless hordes of mutated monsters.
Set in a world below ground devoid of hope, Warhammer 40k: Darktide is what is says on the tin, a fight for your life in the merciless world of Warhammer. For all of its grit, Darktide looks and feels amazing.
Combat is hugely satisfying, especially at melee range, thanks to a large selection of interesting weapons. Progression kis slow but easy enough to achieve, and the Warhammer community is a closeknit group of people who love to slay together, and thus of course stay together.
Darktide is one of the best Xbox Game Pass games, because it lets you get a good look at a game that's still growing. if you're on the fence about darktide or co-op in general, what better way to give it a go?
Viva la Mexico
Reasons to buy
+
Amazing range of customization
+
Well-integrated user-generated content
+
Gorgeous and varied open world
Reasons to avoid
-
Excessive purchaseable addons
-
Few music tracks
After the immense success of Forza Horizon 4, making Forza Horizon 5 available at launch on Xbox Game Pass was to be expected. This game is definitely one of the best Xbox Game Pass games, simply because it's a high-quality, content-rich racing game.
Forza Horizon 5 combines stunning visuals, beautifully rendering Mexico as a racers paradise, with a driving system that both veterans and newbies to the series (or racing games in general) can enjoy. Whether you're taking a specific challenge or simply race to be first, the many cars and customization options allow you to make yourself a vehicle you love to drive around in. If the series gets its story right there is nothing stopping it on the way to the pole position. If you already love Forza, you may also be interested in our list of the best racing games.
Nowhere is safe
Reasons to buy
+
Affecting story
+
Beautiful environments
+
Great soundtrack
Reasons to avoid
-
Stutters quite a bit on higher resolutions
-
Takes its time
Like it's predecessor A Plague Tale: Innocence, this stealth adventure follows the siblings Amicia and Hugo, two children trying to survive on their own in 14th century France. Of course they aren't just two normal children – Hugo carries a mysterious superpower/curse, which has put him on the radar of the French Inquisition.
Amicia is trying to keep their brother safe, and while she is just a girl and has limits, A Plague Tale: Requiem has a lot more fighting and even more intricate stealth sequences than the first game. However, it is just as sad and occasionally shocking as before, so be ready for a very emotional trip. One thing is sure – Requiem is one of the best Xbox Game Pass games currently available for fans of a good story.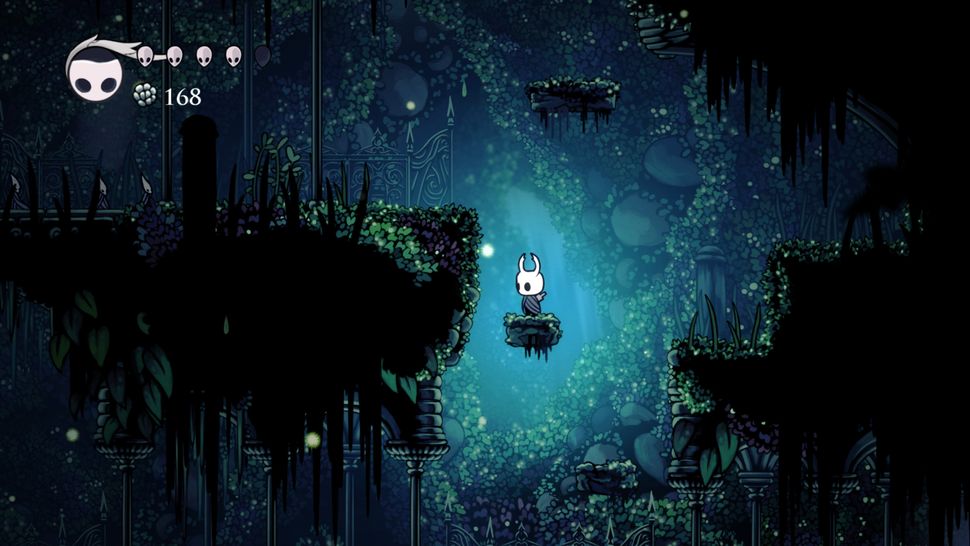 Hollow Knight
Hi-ho, into the depths we go
Reasons to buy
+
Wonderfully myseterious world
+
Plenty of tough challenges
+
Beautiful art and soundtrack
Reasons to avoid
-
Takes a bit to warm up to
This may be the perfect game to play on Xbox Game Pass in order to give it a try first, especially if you don't know if metroidvanias are for you. Hollow Knight is one of the most beloved indie metroidvanias around, and for good reason – it has exactly the kind of world you want to explore in a metroidvania, acquiring and using new skills in different situations is fun, and the story-light approach conveys a sense of mystery that's fun to unravel.
Add to that beautiful visuals, music and a memorable lil bug hero, and you may think Hollow Knight is a relaxing affair, but far from it. To travel deeper, you have to take out a number of tough bosses and often jump blindly into the dark, and that takes patience and stamina. Hollow Knight rewards your bravery however, one of the reasons fans are impatiently awaiting the sequel Hollow Knight: Silksong, set to land on Xbox Game Pass day one.
Psychonauts 2
Mind takes over matter
Reasons to buy
+
Imaginative mind worlds
+
Really funny
+
Great voice acting
Whether you're a fan of the original who's waited over a decade for the sequel or have never heard of the series before, Psychonauts 2 is an absolute must-play from the Xbox Game Pass lineup. This action platformer dazzled us with its superb approach to mental health-related subjects and its unique worlds bring a much-needed freshness to the collectathon genre.
We adored absolutely everything in Psychonauts 2 from its gameplay to its quirky characters, so we aren't surprised that many see it as one of the best Xbox Game Pass games, or even one of the best games in general. Once you've spent an hour or two play as Razputin Aquato, you'll understand the hype, too.
Rainbow Six Siege
Getting in by any means necessary
Reasons to buy
+
Feels great to play
+
Large maps
+
Huge set of operators
Reasons to avoid
-
Less fun in singleplayer
Fans of first-person shooters might be bummed that there aren't any Call of Duty games on Xbox Game Pass, but between the Battlefield series and Ubisoft's outstanding first-person shooter, Rainbow Six Siege, there are plenty of other options.
What we like most about Siege is that it relies less on twitch skills and more on tactical planning. Where you lay explosive charges, how you cover corners, and when you move between rooms all matter, and it's decisions like those that give the game a high skill cap. If you're a first-person shooter fan, you can't miss it.
If you're looking for a slightly different Rainbow Six Siege experience, the co-op standalone Rainbow Six Extraction, where operators take on aliens, is also available on Game Pass.
Sea of Thieves
Yo ho, etc. etc.
Reasons to buy
+
Beautiful world
+
Amazing with friends
+
Regularly updated
Reasons to avoid
-
Other players can be a handful
Rare's swashbuckling adventure Sea of Thieves lets you take on the role of a pirate sailing the seas of a fantastical world, either alone or as part of a crew of up to four members.
It's up to you whether you choose to focus on trading, treasure-hunting or plundering the loot of others. Who of us doesn't want to be a pirate? Sea of Thieves is great fun to explore, even though some players can take the freedom to plunder others a bit far, and you don't have to take quests in order to occupy itself.
Now, several seasons in, Sea of Thieves has gotten better and better, and while some areas, such as its storytelling, could still use some work, the team at Rare is hard at work to keep the pirating longtime fun.
Best Xbox Game Pass games: FAQs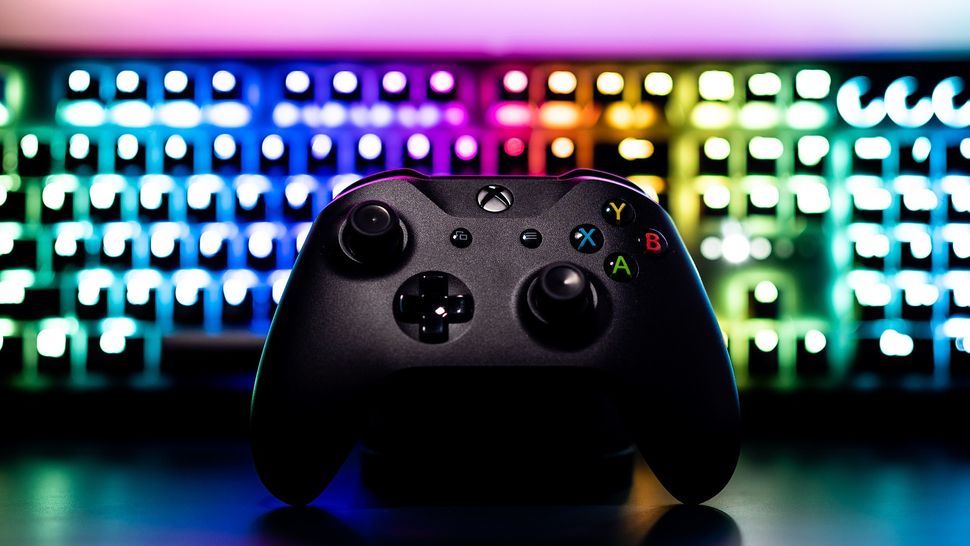 How often does Game Pass add new titles?
Game Pass tends to add new titles into its mix around twice a month, so it's worth keeping an eye on to see which games are being added or removed. New titles will be announced in advance, alongside which games will be leaving the service, so you'll be able to prepare for which games you'll lose access to also.
Is it worth getting a PC Game Pass too?
The PC Game Pass will occasionally feature titles unavailable on the standard console Game Pass, so if there's a title you're desperate to sink into, it's worth checking out both libraries if you aren't prepared to pay for the Ultimate subscription. We've highlighted which games in our list are exclusive to the PC Game Pass, but it's always worth looking at in more detail if you are looking for something in particular.
How we made our best Xbox Game Pass games list
The team at TechRadar Gaming are avid fans of Game Pass, and as a collective we have spent hundreds of hours exploring which titles it has to offer. As a team of gaming experts, we know exactly what to look for when narrowing down the best of the bunch, and Game Pass is home to loads of titles worth jumping into. Within our list, our picks tend to cover games available across both console and PC, but if there's a particular stand out exclusive title, we've labelled which subscription it is available on.
To make our testing more in-depth, the team we have cover almost all bases when it comes to genre. Whether you're on the hunt for an FPS game, a more wholesome indie experience, or a horror to keep you up at night, someone on the team will have played it. As a result of our experience, you can trust our opinions and advice on what to play next.
If you're yet to subscribe to Game Pass, we've pulled together all the best Xbox Series X games so you'll still know which adventures are worth picking up. However, if you're looking the other side of the fence, we've got a list of the best PS5 games too.
Sign up to receive daily breaking news, reviews, opinion, analysis, deals and more from the world of tech.
Nick Pino is Managing Editor, TV and AV for TechRadar's sister site, Tom's Guide. Previously, he was the Senior Editor of Home Entertainment at TechRadar, covering TVs, headphones, speakers, video games, VR and streaming devices. He's also written for GamesRadar+, Official Xbox Magazine, PC Gamer and other outlets over the last decade, and he has a degree in computer science he's not using if anyone wants it.