Best Xbox Series X games: smash hits for Microsoft's console
Best
Contributions from
last updated
The best Xbox Series X games make the most of Microsoft's console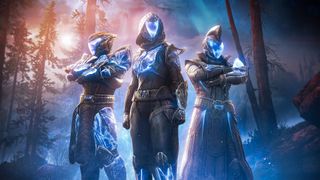 (Image credit: Bungie)
The best Xbox Series X games combine fun gameplay, gripping stories, and incredible gameplay.
The Xbox Series X offers the strongest hardware of any current gaming console, and we show you the games that make the most of it. If you subscribe to Xbox Game Pass, you can play many of the games listed below (and many more besides) at no extra cost.
Whether it's their looks, performance, or the fact that some of these games are exclusive to the Microsoft console and PC, if you own a Series X or think about snapping up one of the best Xbox Series X deals, make sure you give these games a go.
We cover a variety of genres in our list below, so you can be sure to find a game that suits your tastes and preferences. Most are also Xbox Series X|S enhanced, which means they'll play at the best possible settings on your console.
Best Xbox Series X games
Why you can trust TechRadar We spend hours testing every product or service we review, so you can be sure you're buying the best. Find out more about how we test.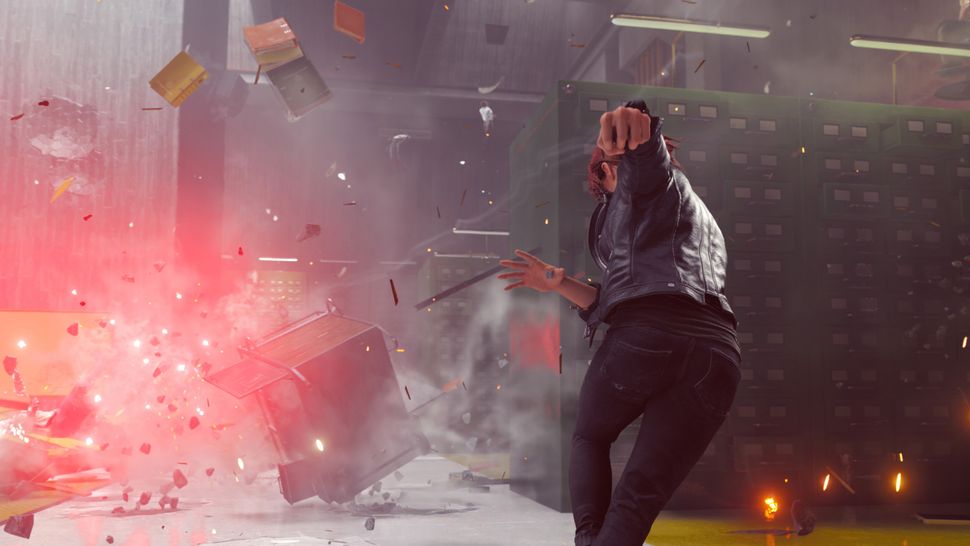 Supernatural action in the world's creepiest office building
Why we love it
Between uncovering secrets and engaging in high risk, high reward combat, there's a lot to love about Control. It constantly keeps you on your toes, and it's story will have you thinking about what's next even after you've put it down.
Control sees you stepping into the shoes of Jessie Faden, the newest director of the clandestine Federal Bureau of Control (FBC) – a Government agency that researches, and ultimately aims to control paranormal activity. But Jessie's new role has a few issues not exactly laid out in the job description, including the uprising of a paranormal force known only as the Hiss.
Remedy has courted multiple difficult genres with Control, delivering a mind-bending story evocative of True Detective and Twin Peaks is absolutely remarkable. The Bureau is an eerily beautiful place, and it looks and feels best when you throw things at enemies via telekinesis or use your powers to bend rooms around you, according to our Control review. Thankfully, this game, which was originally released for the previous generation of consoles, runs like nothing else on the Series X. Players have a choice of two modes: Performance Mode, targeting 60fps with 4K output, and Graphics Mode, targeting 30fps with ray tracing, making Control not only one of the best games of the last few years but also one of the best Xbox Series X games.
Xbox Series X Optimized
Destiny 2
Explore the galaxy in a looter shooter that only keeps getting better
Why we love it
With constant updates and in-game events, there's always a reason to keep coming back to Destiny 2. You really need to devote your time to your skills, and there's a huge map to explore. It's hours of entertainment, which is surprisingly generous even for the free-to-play model.
Destiny 2 is developer Bungie's ambitious free-to-play multiplayer looter shooter. It's the continuation and in many ways reinvention of the first Destiny game, now with a free-to-play base game. Destiny casts you as a Guardian, protectors of the last city on Earth against various enemy forces, using a magic-like energy called Light.
Both its worldbuilding and its use of Light set Destiny 2 apart from other shooters. Your skills have a much more interesting, magical touch to them than shooters set in the modern world, and it's fun to explore the galaxy throughout the story, now much, much better than in the first Destiny.
With each expansion, Destiny offers fantastic new settings and clever new ideas, making it worth sticking with – the latest expansion, Lightfall, takes you to a futuristic metropolis on Neptune, and there is much to see. Destiny 2 has been around since the last generation of consoles, but it comes optimized for Xbox Series X, running in 4k at 60 FPS with an optional 120Hz Crucible mode on compatible devices, as well as a customizable field of view. It's one of the best ways to experience one of the best shooters, making it a necessity for FPS fans on our list of the best Xbox Series X games.
Xbox Series X Optimized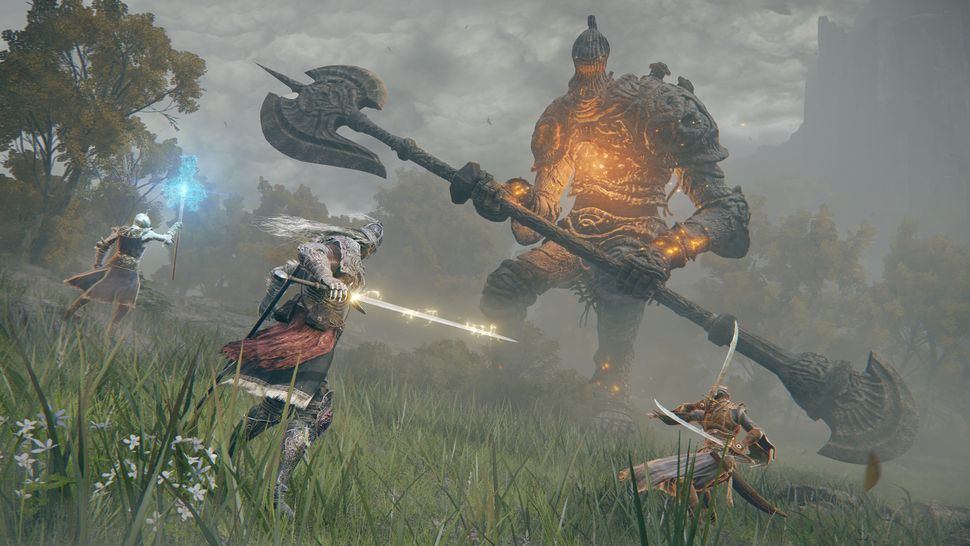 A mysterious world awaits those who overcome its combat challenges
Why we love it
Elden Ring's open world map is one of the biggest reasons this game is so enjoyable. From the get-go you're free to explore whichever area you see fit, regardless of how skilled you are in combat. It's enough to keep you entertained for hundreds of hours, and that's before you start facing off with the maps' fierce inhabitants.
Developer FromSoftware continues its run of notoriously difficult action RPGs – or Souls-likes, as ubiquitous as the term is now – with Elden Ring. Set in the fantasy realm of The Lands Between, players hack, slash, dodge, and perfectly time their way through the realm with the hopes of becoming the Elden Lord.
While there is always a lot to uncover in a FromSoftware game, Elden Ring is the first that lets you roam the entirety of its vast world from the beginning, and it offers a way to engage and disengage from difficult encounters as you see fit. Our Elden Ring review also points out that this is FromSoftware at its most hopeful and fantastical yet, pitting you against giants, dragons, and more. The trademark difficulty of FromSoftware's Soulslike games is still present here, but for fans of their particular brand of grimdark fantasy, there is no better game.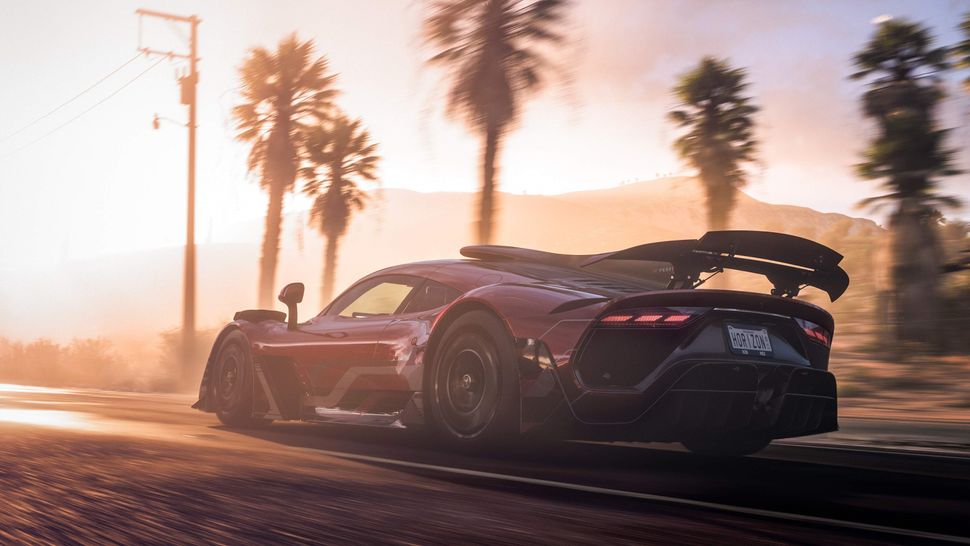 Racing games never looked better
Why we love it
Forza Horizon 5 raises the bar of previous Forza titles, and there is a lot of new content and mechanics to sink into. If you're a long-running fan of the series, then this is a game worth sinking into. Especially with its impressive graphics on Xbox.
The fifth instalment of the Xbox-exclusive racing game, now on Xbox Series X is as groundbreaking Forza Horizon 4 was for the Xbox One. It's a game introducing fun innovations to its genre, all while raising the bar visually. Forza Horizon 5 takes you to over 100 square kilometers of road, all over the beautiful Mexican landscape. This racer comes with over 500 cars, which you can drive through an open world as you please, completing different driving challenges, or compete in races and even a Battle Royale mode.
Forza Horizon 5 might just be the current gold standard for what games can look like on the Xbox Series X. It's such a beautiful mixture of high-octane racing and just unabashed celebration of a beautiful place on earth that it's an attractive game even if you have never touched a racer before. On a gameplay level, it's the sheer amount of options it gives you that makes it such a worthwhile game – read our full Forza Horizon 5 review for more on that.
Xbox Series X Optimized and available on Xbox Game Pass
Gears Tactics
Turn-based tactics
Why we love it
Gears Tactics offers a slightly different experience for fans of the Gears of War series, which makes it worth picking up. The Xbox Series X also helps to make the most of the game for what its worth.
Gears Tactics, as the name suggests, is a tactical turn-based shooter set in the Gears of War universe. Instead of running in guns blazing, players need to be more strategic about how they approach combat. Tactics is a great spin-off for those who love the Gears of War franchise, but want to try something a bit different, making it one of the best Xbox Series X games around.
While it's previously been released on Xbox One and PC, it also served as a launch title for the Xbox Series X, thanks to some excellent next-gen enhancements. Those playing on Xbox Series X will benefit from gameplay in 4K Ultra HD and 60fps, with enhanced textures, increased world detail, and a choice of 60 or 30 frames per second for cinematics.
Xbox Series X Optimized and available on Xbox Game Pass
Hi-Fi Rush
A rhythm action platformer straight from the 2000s
Why we love it
Hi-Fi Rush's charming landscape and entertaining gameplay make this title a must-play for any Xbox players. The soundtrack keeps you on your toes, and makes combat feel more intense than ever as you try and land hits on beat, so much so you will want to play through this title time and time again.
With Hi-Fi Rush, Tango Gameworks released the ultimate dream game for fans of early Oughts platforming and rhythm gaming. The story is quickly told: protagonist Chai agrees to replace his broken arm with a shiny new mechanical one, but in the process, his mp3 player accidentally gets implanted in his chest. Now everything in the world moves to the rhythm of Chai's music. Everyone is also immediately out to get him, seeing as he has a malfunction that needs to be "corrected".
Chai jumps and fights his way through an incredibly vibrant world set to really good music. The combat sees him using a guitar to attack enemies, and getting the rhythm right unleashed satisfying combos accompanied by cheering and stunning visual effects. If you love 2D animation, then you'll love Hi-Fi Rush – its animation is some of the best around, and it's tonally very much like a silly cartoon, too. This Xbox exclusive is simply one of the best rhythm games you can play, and its vibrant presentation is hard to resist.
Available on Xbox Game Pass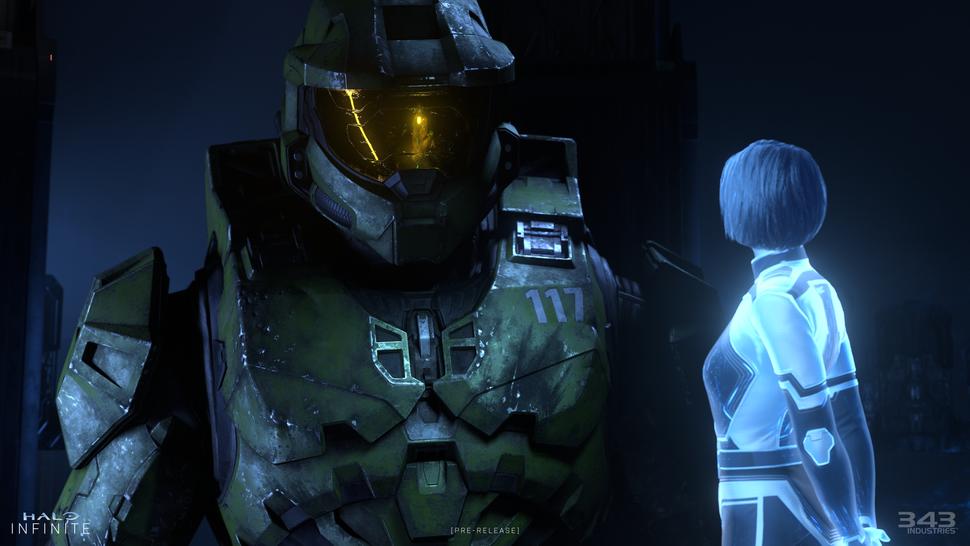 The Halo series' latest impresses with its open world
Why we love it
The Halo series is a staple in an Xbox players library, and Halo Infinite is the flagship of futuristic FPS titles, which is why we recommend it so highly. If you're yet to pick it up, it's well worth doing in order to make the most of your console, and you're guaranteed a good time while doing so.
Halo is Xbox's flagship series of futuristic first-person shooters, and Halo Infinite is no exception. As Master Chief, you make your way through the ringworld Zeta Halo, where forces of the Banished have stranded you. As you're trying to find a way off-planet, you quickly learn there's a lot more to Zeta Halo than you can see at first glance.
Since taking over the Halo franchise from its original developer Bungie, 343 Industries hasn't strayed from the formula much, but putting the game into an open world serves to refresh the formula, even though many of the tasks you get, such as freeing outposts, will be familiar if you've played any open-world game before. Master Chief's versatile new grappling hook does a lot to make combat more snappy, and the story offers some satisfying twists and turns. Halo Infinite is a great blend of old and new, keeping the spirit of the series intact while including fun new elements. Read our full Halo Infinite review.
Xbox Series X Optimized and available on Xbox Game Pass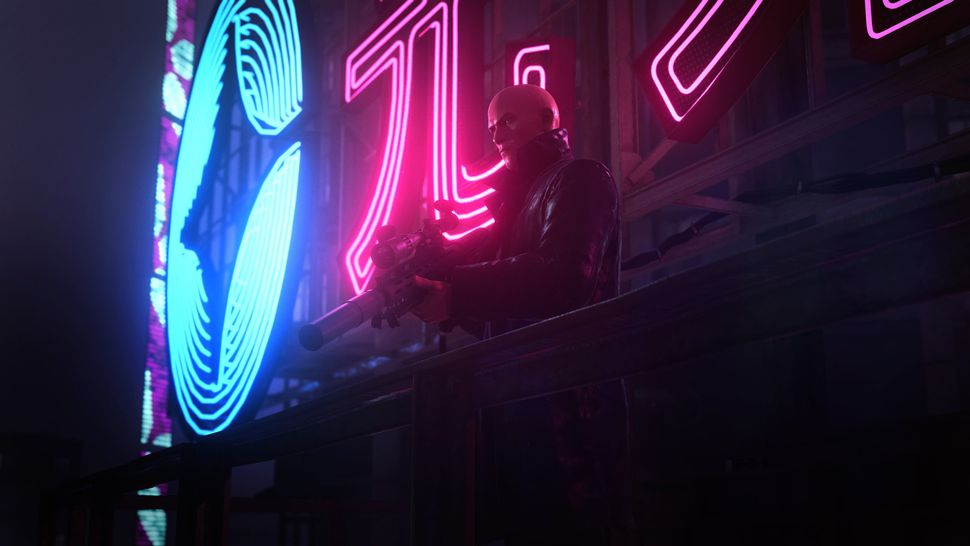 The assasination sandbox at its most exciting and varied
Why we love it
If you're played previous Hitman titles, then you'll understand why the final title is worth playing. Offering stealth like never before, the tension this game creates through its content is unmatched for other games of the same genre.
Hitman 3 is the dramatic conclusion to the acclaimed stealth series that sees Agent 47 take out targets all across the globe. The gameplay is easy to explain – you get a target, infiltrate their space, and try to off them unseen. However, in this seemingly simple concept lies an unprecedented amount of depth. While you're lying in wait, targets, as well as the people around them, continue to live their lives, often forcing you to think on the fly and make clever use of the environment to get to your goal.
The new locations, such as Dubai, China, and Argentina, are some of the most memorable of the series. Add to that more experimental objectives and a gripping story (plus native 4K at 60fps on the Xbox Series X) and Hitman 3 rightly deserves its place on our best Xbox Series X games list. Read our full Hitman 3 review for more.
Xbox Series X Optimized
Virtual flying at its most realistic
Why we love it
The immersion of a Microsoft Flight Sim game is pretty unmatched by the vast majority of alternative simulation titles. It's incredibly easy to take to the skies and lose yourself for a few hours at a time, which is why its a game we always find ourselves coming back to.
Want to fly over Machu Picchu? Maybe take in the breathtaking view of the Northern Lights in Norway? Maybe you just want to see how your neighborhood looks from a plane? Then Microsoft Flight Simulator is probably for you as it allows you to soar the skies of the entire world - complete with real-time weather and traffic. This is a realistic flight simulator in many more aspects than the weather – you'll need to understand the different controls on a plane, displays, and behavior, which is part of the fun.
Once you're soaring above the clouds, even the most fiddly plane will the worth it, as Microsoft Flight Simulator is really a great reminder of how beautiful our planet is. Players who love deep flight simulation get with Microsoft Flight Simulator the best game of its kind, which becomes even more enjoyable with the right peripherals. Our Microsoft Flight Simulator review agrees. Using cutting-edge technology and graphics for the ultimate immersive experience, this is one of the best Xbox Series X games.
Xbox Series X Optimized and available on Xbox Game Pass
Sea of Thieves
Hours upon hours of pirate fun with friends
Why we love it
Sea of Thieves is one of the best co-op games available, simply put. It's incredibly easy to jump into and play with friends, and there are hours of fun embedded in its high-seas exploration. With constant collaborations and events, there's an incredible amount of content at your fingertips.
Sea of Thieves is Rare's multiplayer pirating sandbox and incredible game that makes your dreams of becoming a mighty pirate come true. Whether you hunt treasure, attack other ships, or deck out your own, there is always something to do. Additionally, Sea of Thieves doesn't use an expansion pass model, meaning that after your initial purchase of the game, you get to enjoy a world that's constantly being added to and refined. We even went so far as to say Sea of Thieves is putting other live service games to shame.
On Xbox Series X, Sea of Thieves benefits from a sizable boost to its frame rate. the game now runs at silky-smooth 4K/60fps, and the improvement is tangible. Whether you're sailing across rough waters as a storm begins to break, or battling skeletons on the shoreline in the hunt for treasure, the game feels far more responsive and enjoyable as a result. The game also now loads incredibly fast thanks to the Xbox Series X's SSD. It's a fantastic upgrade over the Xbox One version and one that deserves to be called one of the best Xbox Series X Games out there.
Xbox Series X Optimized and available on Xbox Game Pass
Best Xbox Series X games: FAQs
What Xbox Series X games are releasing in 2023?
Xbox Game Studios' big two upcoming titles are Starfield and Forza Motorsport, both launching later this year. We're currently missing release dates for the likes of Fable, Perfect Dark, Avowed and more, but the imminent Xbox Games Showcase could potentially shine a light on these highly anticipated titles.
Which games are better on the Xbox Series X?
It's undeniable that some games look better on the Xbox Series X thanks to Xbox Series X optimization. If you're looking for games that run in 4K at a consistent 60fps or simply look better on Xbox than on PS5, try games like Control: Ultimate Edition, Forza Horizon 5 or Hitman 3.
How we made our best Xbox Series X games list
The TechRadar Gaming team is gaming and tech experts. We've played hundreds and hundreds of hours across loads of Xbox Series X games, and so are fully qualified to give you some key recommendations for the console.
As a team made up of different folks with different areas of interest, expertise, and experience, we have the balance to present to you a solid best list, but one that we constantly scrutinise with each new release - but also more generally, arguing over titles that might make it into our best Xbox Series X game list, or those that are in danger of being replaced. As a result of this experience, you can trust us and our picks.
If you're looking to see what the competition has to offer, we've compiled all the best PS5 games too, alongside all the best Nintendo Switch games if you're searching to make the most of your hybrid handheld console.
Sign up to receive daily breaking news, reviews, opinion, analysis, deals and more from the world of tech.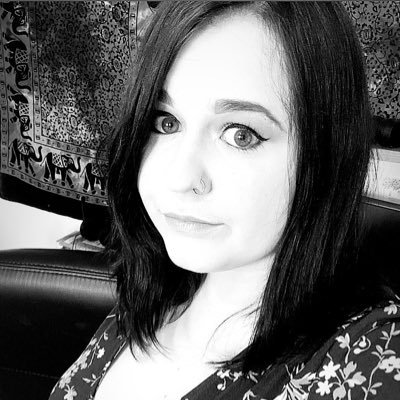 Associate Editor, TechRadar Gaming
Vic is TechRadar Gaming's Associate Editor. An award-winning games journalist, Vic brings experience from IGN, Eurogamer and more to the TechRadar table. You may have even heard her on the radio or speaking on a panel. Not only is Vic passionate about games, but she's also an avid mental health advocate who has appeared on both panels and podcasts to discuss mental health awareness. Make sure to follow her on Twitter for more.