The one place for the best Xbox Series X games is right here. We've gotten the team together and created our Techradar Gaming top ten, so you can play only the best games on Xbox Series X, whether you just bought one or are wondering if there's anything you're missing.
The Xbox Series X|S is becoming easier to buy these days, and some of the games on it are only available on Pc otherwise. The time of large console exclusives is slowly coming to an end, but unless you're already a PC gamer, there are a lot of cool games you can only grab on Xbox Series X, often as Day One Xbox Game Pass additions. Some upcoming Xbox Series X blockbusters include Starfield and Redfall.
The Xbox Series X is once again a hardware powerhouse, so many games, such as Elden Ring, look incredible on it. You can expect many more games and exclusives for the console in the coming months and years, and even this list is only a taste of the many great games out there.
Ready for the best? Then check our list of the best Xbox Series X games now.
Best Xbox Series X games
Why you can trust TechRadar Our expert reviewers spend hours testing and comparing products and services so you can choose the best for you. Find out more about how we test.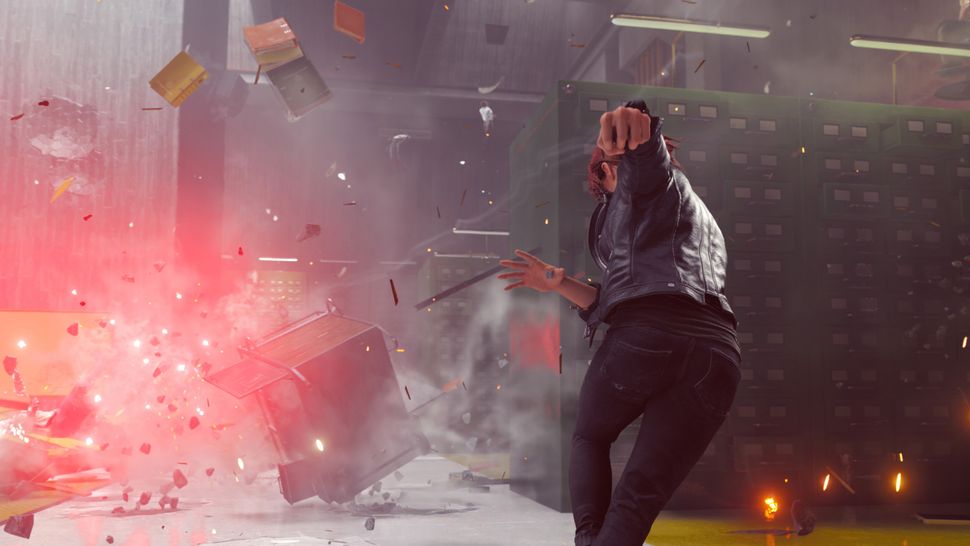 Xbox Series X Optimized
Remedy Entertainment's Control is an action adventure with a difference. And if you thought it was good on Xbox One, wait till you try it on Xbox Series X.
Control sees you stepping into the shoes of Jessie Faden, the newest director of the clandestine Federal Bureau of Control (FBC) – a Government agency that researches, and ultimately aims to control paranormal activity. But Jessie's new role has a few issues not exactly laid out in the job description, including the uprising of a paranormal force known only as the Hiss.
Remedy has courted multiple difficult genres with Control, delivering a mind-bending story evocative of True Detective and Twin Peaks is absolutely remarkable. The Control Ultimate Edition sees you getting both the main base game and both expansions, AWE and The Foundation, packaged in too.
What's more, Control Ultimate Edition also benefits from a next-gen upgrade on Xbox Series X/S. On Xbox Series X, players have a choice of two modes: Performance Mode, targeting 60fps performance with 1440p render resolution and 4K output, and Graphics Mode, targeting 30fps with ray tracing (transparency and reflections) at 1440p render resolution and 4K output. On Xbox Series S, you can experience Performance mode that's targeting 60fps, at 900p render resolution and 1080p output.
Control isn't just one of the best Xbox Series X games, but one of the best games of recent years.
---
---
Destiny 2 has reached the pinnacle of what Bungie set out to accomplish with its looter shooter and Witch Queen only emphasizes that.
The Witch Queen is the definitive Destiny 2 campaign, boasting a fantastic narrative with plenty of story quests, new gear, and clever systems. Long-time Destiny fans will find that the story pulls together threads that have been weaved through the series' narrative for years, adding even more to the game's rich lore.
What's more, while Destiny can seem somewhat daunting for new players, The Witch Queen expansion offers a great starting point for those who do want to jump into the series for the first time. There's plenty of things to do as you get to grips with the game.
Destiny 2: The Witch Queen is the game at its best, easily making it one of the best Xbox Series X games to play right now. Make sure to check out our guide to buying Destiny 2, for everything you need to know about jumping into The Witch Queen.
---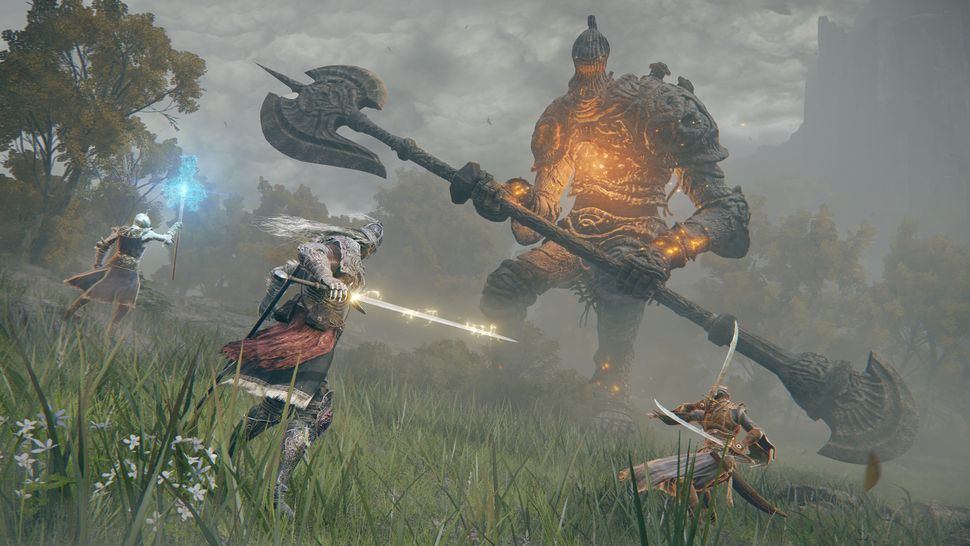 Developer FromSoftware continues its run of notoriously difficult action RPGs – or Souls-likes, as ubiquitous as the term is now – with Elden Ring. Set in the fantasy realm of The Lands Between, players hack, slash, dodge, and perfectly time their way through the realm with the hopes of becoming the Elden Lord.
If that sounds like dull and standard fantasy fare, fear not. George R.R. Martin, the modern-day bard himself, has co-written the story. The collaboration between FromSoftware and Martin results in a rich, vast open-world that's dripping in mysteries to unravel – a world that begs to be explored.
Veterans of FromSoftware will find themselves at home in Elden Ring quickly. The combat fundamentals are as strong as ever. There is a wealth of options for specializing your character, with many weapons and spells to support your play style.
However, a word of warning for those who are perhaps less seasoned gamers: Elden Ring isn't easy. FromSoftware's titles are notoriously challenging and, for some, that simply isn't to their tastes – and that's ok. But that challenge means that every enemy you do takedown, and every inch that you progress, is exceptionally rewarding (perhaps more so than in any other game).
---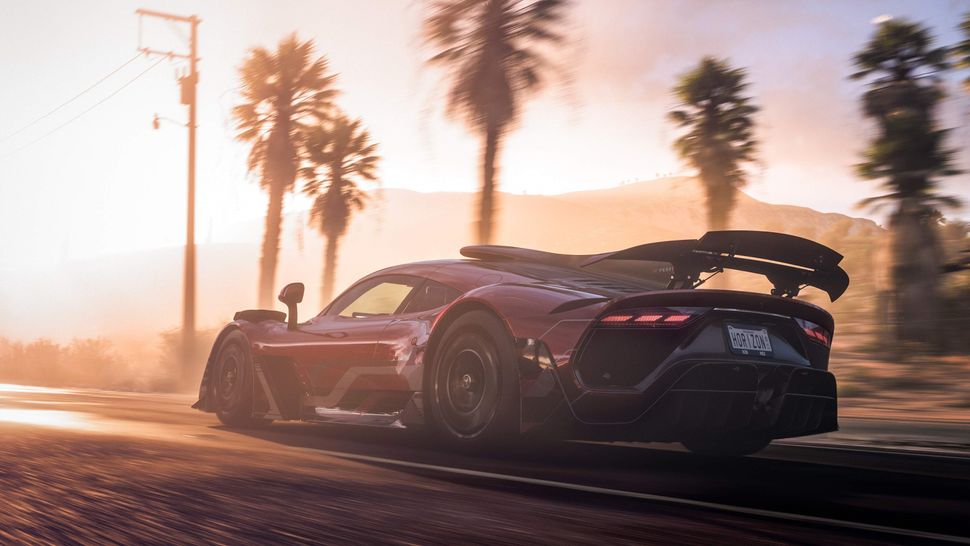 Xbox Series X/S Optimized
Available on Xbox Game Pass
Want to put your Xbox Series X/S through its paces with some high-speed races through the jungles, fields and streets of Mexico? Then Forza Horizon 5 could be the one for you.
We've come to expect Forza Horizon games to be visually impressive, and the latest entry doesn't disappoint, offering a stunningly realized depiction of Mexico. Racing-game fanatics will love Forza Horizon 5's gorgeous open world, and the unlimited gameplay opportunities provided by the customization options. Meanwhile, those less bothered about the actual racing part of it all will simply enjoy exploring.
Whichever Xbox console you're playing on, you'll be blown away by Forza Horizon 5, which runs at 4K 30fps on Xbox Series X, and 1080p 30fps on Xbox Series S. But if you would rather prioritize frame rate, then there's a performance mode option that will run the game at 60fps (but at a lower resolution).
---
Xbox Series X/S Optimized
Available on Xbox Game Pass
Gears Tactics, as the name suggests, is a tactical turn-based shooter set in the Gears of World universe. Instead of running in guns blazing, players need to be more strategic about how they approach combat.
Gears Tactics is yet another Xbox game that had previously been released on Xbox One and PC. However, it also served as a launch title for the Xbox Series X/S, thanks to some excellent next-gen enhancements. Those playing on Xbox Series X will benefit from gameplay in 4K Ultra HD and 60fps, with enhanced textures, increased world detail and a choice of 60 or 30 frames per second for cinematics. But those on Xbox Series S benefit too, with Gears Tactics running at 60fps and 1440p on the smaller console.
Tactics is a great spin-off for those who love the Gears of War franchise, but want to try something a bit different, making it one of the best Xbox Series X games around.
---
Xbox Series X/S Optimized
From the makers of Bastion and Transistor, Hades isn't just one of the best PS5 games out there. It's a genuine contender to rank among the best games of all time.
Hades is rogue-like, meaning all of its mythology-inspired levels are procedurally generated, and no single area is the same each time you enter it. That keeps the map fresh and exciting, and enemies a surprising challenge.
With a killer soundtrack, hack-n-slash combat, interesting story and stellar RPG systems, Hades is extremely fun to play and will stave off any pangs of boredom.
Suffice it to say, if you have an interest in Greek mythology, you'll be pleasantly surprised by how much research Supergiant has put into this one, offering a truly exceptional experience for those wanting to see the soap-opera-like drama of the ancient gods play out.
Sometimes there's far too much going on while you're playing which does make it all a bit hectic, but if you can get past the chaos you'll have hours of fun playing this game, as it's easily one of the best rogue-likes around.
---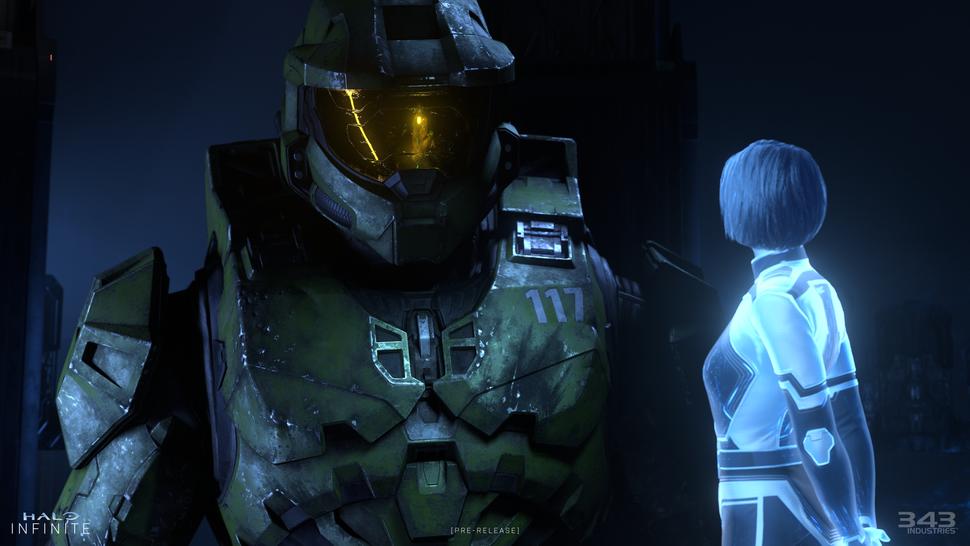 Xbox Series X/S Optimized
Available on Xbox Game Pass
Halo Infinite is easily one of the top dogs on this list of excellent Xbox Series X games – but is that really a surprise given it's the latest entry in Xbox's most iconic franchise?
Consisting of a free-to-play multiplayer and a campaign mode (purchased separately), Halo Infinite truly revitalizes the series. From the campaign's captivating story, vast map and liberating gameplay, to a multiplayer offering that's hard to put down, developer 343 Industries has created a game that will resonate with veteran Halo fans and inspire a new generation of players.
---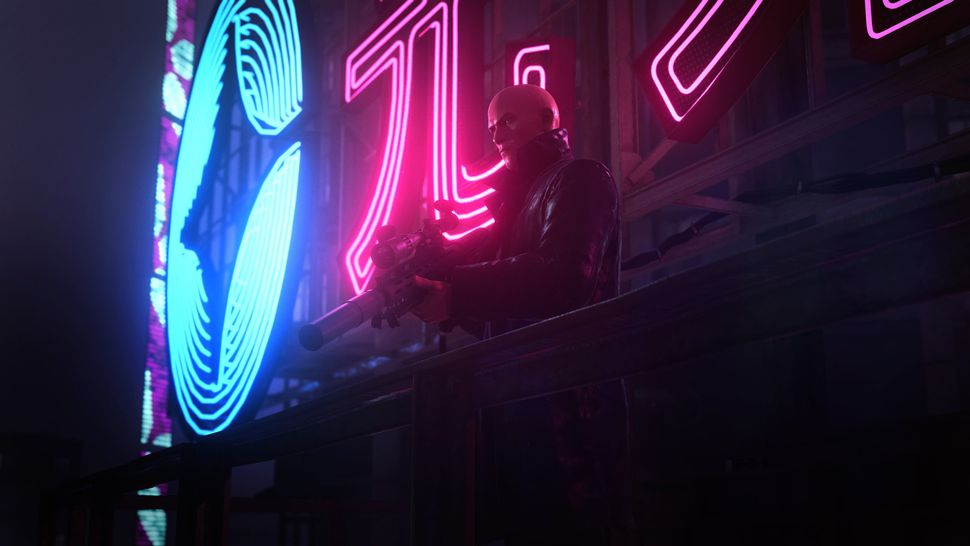 Xbox Series X/S Optimized
Hitman 3 is the dramatic conclusion to the acclaimed stealth series – and what a conclusion it is. While the third entry in the rebooted Hitman series doesn't stray too far from what made the 2016 reboot (and its sequel) great, it adds some brilliant little twists to the formula to keep you on your toes.
While the way you assassinate your targets hasn't changed much, the new locations – such as Dubai, China and Argentina – are some of the most memorable of the series. Add to that more experimental objectives and a gripping story (plus native 4K at 60fps on the Xbox Series X) and Hitman 3 rightly deserves its place on our best Xbox Series X games list.
---
Xbox Series X/S Optimized
Available on Xbox Game Pass
Want to fly over Machu Picchu? Maybe take in the breathtaking view of the Northern Lights in Norway? Maybe you just want to see how your neighborhood looks from a plane? Then Microsoft Flight Simulator is probably for you as it allows you to soar the skies of the entire world - complete with real-time weather and traffic.
Microsoft Flight Simulator is clearly a labor of love, with realism and attention to detail that will make this an essential purchase for flight sim fans. Using cutting-edge technology and graphics for the ultimate immersive experience, this is one of the best Xbox Series X games. It isn't a game that's going to be for everyone, but if you're its core demographic, you're going to love it.
---
Xbox Series X/S Optimized and Xbox Game Pass
Hooked up to a 4K HDR capable display, Sea of Thieves still remains one of the most beautiful games around, thanks to its vibrant colors and stunning vistas. So how is the experience improved on Xbox Series X? Well, if you've yet to have your maiden voyage with Rare's popular pirate game, now is the time.
Sea of Thieves benefits from a sizable boost to its frame rate. Previously capped at 30fps, with the occasional drop when things get particularly hectic, the game now runs at silky-smooth 4K/60fps, and the improvement is tangible. Whether you're sailing across rough waters as a storm begins to break, or battling skeletons on the shoreline in the hunt for treasure, the game feels far more responsive and enjoyable as a result.
The game also now loads incredibly fast thanks to the Xbox Series X's SSD, taking around 35 seconds compared to the minute plus load times we were previously used to. It's a fantastic upgrade over the Xbox One version, then, and one that will ultimately keep people playing as the next generation unfolds.
---
---
FAQs
What does Optimized for Xbox Series X/S mean?
Games optimized for Xbox Series X|S are titled which have been developed to make the most of the technical capabilities of the Xbox Series X and Xbox Series S consoles. Xbox Series X|S Optimized games will have faster load times, better visuals and steadier framerates (up to 120fps). Here's how to tell if a game is optimized for Xbox Series X and Xbox Series S.
What games are best improved by Xbox Series X?
There are plenty of Xbox One games on our list that have been optimized including Control and Forza Horizon 4. Make sure to check out our full list of the best Xbox Series X Optimized games for our favorites.
What's the best looking game on Xbox Series X?
Games optimized for Xbox Series X|S are titled which have been developed to make the most of the technical capabilities of the Xbox Series X and Xbox Series S consoles. unparalleled load times, heightened visuals, and steadier framerates at up to 120FPS. These include new titles built natively using the Xbox Series X|S development environment as well as previously released titles that have been rebuilt specifically for Xbox Series X|S.
What Xbox series X games should I play?
Microsoft has some fantastic Xbox exclusive series that are definitely worth checking out. Some of the most popular Xbox exclusive series' include Halo, Gears of War and Forza.
---