Best Xbox One games: top titles to play right now
Best
Contributions from
last updated
All the best Xbox One games, all in one place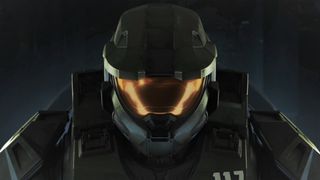 (Image credit: Xbox Game Studios)
The best Xbox One games are here to stay. Microsoft's console had a great run and, thanks to the backwards compatibility of the Xbox Series X|S, you can still enjoy most of its catalog of games. New games are also still being released, making the Xbox One a solid choice, even in 2023.
Many games on this list are exclusive to Xbox consoles or play best on them, so if you're still looking for a reason to go for it, you'll find it here on our best list. Additionally, there are plenty of options to enjoy the best Xbox One games even now, such as Xbox Game Pass.
The Xbox One is still a strong piece of hardware, and the best Xbox One games still look marvelous today – but more importantly, they are great examples for their respective gaming genres, whether that's a big roleplaying adventure we love for its gripping story or a multiplayer we can't help but get back to.
The games we're showcasing on this list either use the Xbox One hardware in the best possible way or act as an outstanding example for their genre. We have included a variety of games from action-adventures to shooters and platformers, so no matter what you enjoy, Xbox has something for you.
Best Xbox One games
Why you can trust TechRadar We spend hours testing every product or service we review, so you can be sure you're buying the best. Find out more about how we test.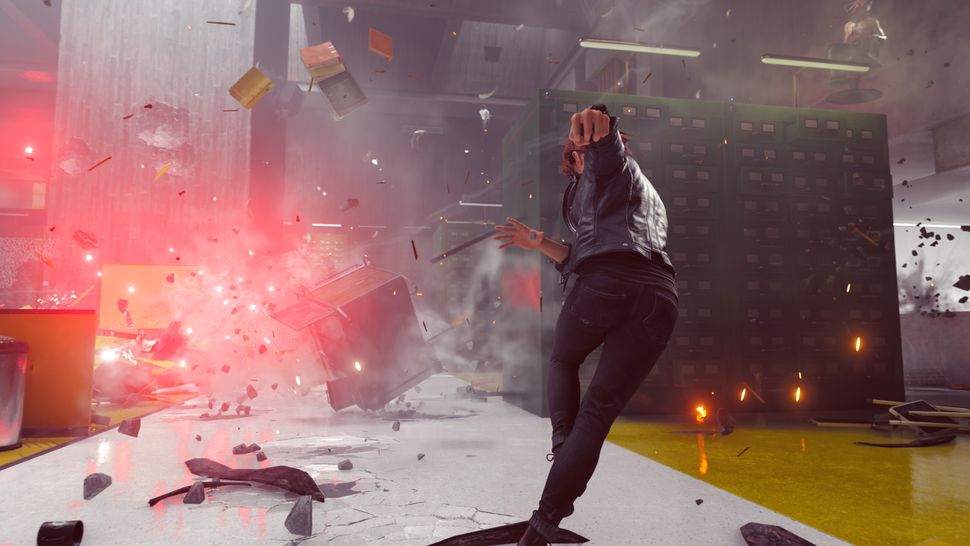 A satisfyingly weird trip with a unique atmosphere
Remedy Entertainment's Control is an action adventure with a difference. Stepping into the shoes of Jessie Faden, you play as the newest director of the clandestine Federal Bureau of Control (FBC) – a Government agency that researches, and ultimately aims to control paranormal activity.
There is no game quite like Control, thanks to the Bureau itself. It's a place that keeps opening up in a variety of ways as Jesse explores it, granting her new powers that help her get to new parts of the maze-like building. It's great fun to uncover a new weirdness (such as a cursed fridge or portal to another dimension) and to slowly connect the puzzle pieces to work out what happened in the Bureau prior to your arrival. Using different powers to take on cursed co-workers feels similarly good, partly because there's hardly anything Jesse can't destroy. Read our Control review if you're curious to hear more. If you're hoping to get the option of a free next-gen upgrade with the game, then you'll need to make sure you buy the Ultimate Edition of Control.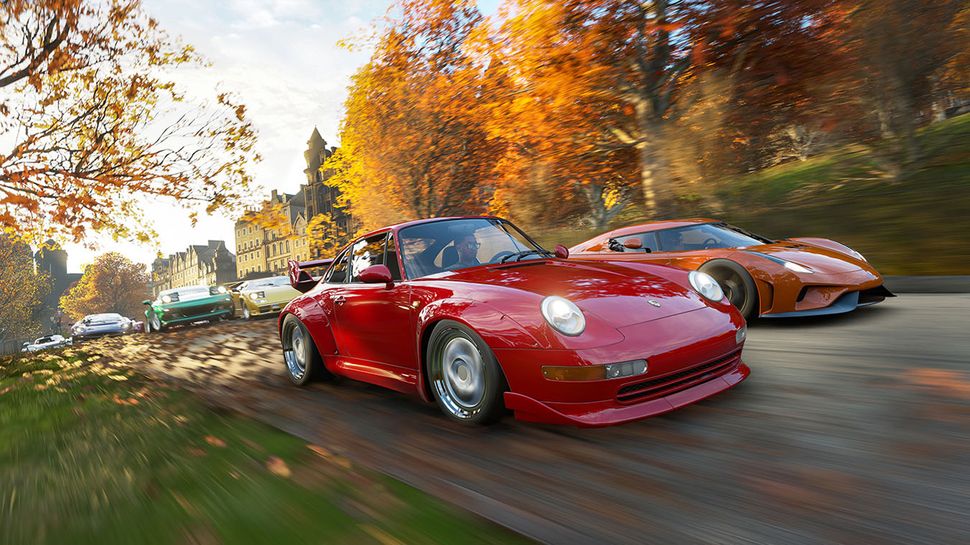 Forza Horizon 4
Open-world racing never looked this beautiful
Forza Horizon 4 offers you a Britain that's definitely more beautiful and more suited to street races than the real one. This racing game makes optimal use of the Xbox One hardware, delighting with the beauty of the British countryside as much as its glittering city streets.
But Forza Horizon 4 doesn't just look great, it's also a versatile racer set in an open world. Apart from the campaign and a large number of unlockable vehicles, you'll find sidequests, showcases, and a track creator, setting the game apart from other racers through sheer variety. If you love racing games, Forza Horizon 4 is the best the Xbox One has to offer. And while Forza Horizon 5 is the latest entry in the series, and easily sits on our list of best Xbox Series X games, we don't feel its performance on Xbox One earns it a place on this list.
A great campaign and a fantastic multiplayer, all in one muscly package
The Xbox-exclusive Gears series is the place to go for fans of cover shooters. As our full Gears 5 review will tell you, the series has become continuously better, and now this is the best shooter on the Xbox One and one of the best Xbox One games overall. This Xbox-exclusive series sets the standard for third-person shooting, and Gears 5 shows exactly why that is.
The campaign, focused on Kait Diaz trying to learn more about her family and dealing with her mother's death, offers some really cool set pieces, but you really want to play Gears 5 for its many fantastic multiplayer modes. Whether you fight alongside or against other players, the many, many Gears 5 multiplayer modes are varied and feel great to play, simply the best in third-person shooting right now.
Halo: The Master Chief Collection
An unmissable classic for shooter fans
The Master Chief Collection includes six Halo games developed by Bungie, including their multiplayer modes. That means you get Halo: Combat Evolved Anniversary, Halo 2: Anniversary, Halo 3, Halo 4, Halo: ODST, and Halo Reach in one package. These first-person shooters impressed players all around the world with their tight controls, immersive story, and the decent challenge they offered, making the collection one of the best Xbox One games for continuous shooter fun.
The Master Chief Collection, a quintessential Xbox exclusive, is simply a must for every shooter fan. The remasters show you where it all began – a lot of the things we now take for granted, such as vehicle combat or great enemy AI, were first exhibited to astounding levels in Halo. The original Halo doesn't feel dated at all, and it is still a treat to see Master Chief's story unfold across the games.
NieR: Automata - Become As Gods Edition
Nothing comes nier this distinctly Japanese action RPG
If you are looking to play a Japanese game on your Xbox One, that isn't a JRPG, you can't go wrong with Nier: Automata. Your character, an android called 2B, was originally designed to fight a proxy war for the human race. However, as your mission goes on, you start to question the war and the purpose of your own existence. Nier: Automata is an action-adventure, but it effortlessly combines gaming genres: one moment, you chain combos together in Devil May Cry-style hack-and-slash combat, and the next you feel as if you are in a bullet hell sidescroller. 2D can become stranger, faster, and more resilient with different chips, adding a role-playing skill enhancement element to the mix.
This game astounds with its inventiveness, not only when it comes to its large bosses, but also in how it tells its story. You absolutely want to avoid spoilers, so that this philosophical journey can have maximum impact on you. The Xbox One version in 4K is the smoothest and most beautiful way to experience the game – fighting feels particularly smooth on Xbox, and with this version, all optional costumes and DLC are part of the package.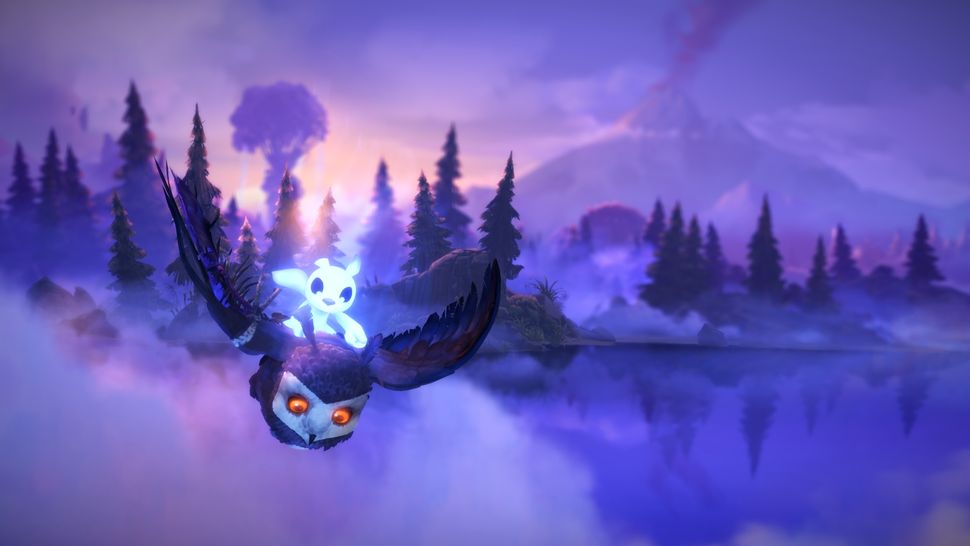 Ori and the Will of the Wisps
One of the most emotional platforming experiences out there
This Xbox exclusive combines both charm and challenge to great effect. Ori and the Will of the Wisps needs only a few words to weave together an emotional tale of friendship and home, all wrapped around some seriously challenging platforming.
This is one of the best Xbox one games and platformers because you'll feel constantly motivated to take on the next challenge. As Ori and Ku, you're on a quest to save your home and your friends, and you encounter so much beauty and kindness on your journey that you'll simply want to help. Thankfully, the platforming itself, while difficult, feels wonderful, thanks to tight controls and beautiful animations. Ori and the Will of the Wisps is slightly more enjoyable if you have played Ori and the Blind Forest, but you can play the game on its own – and play it, you should.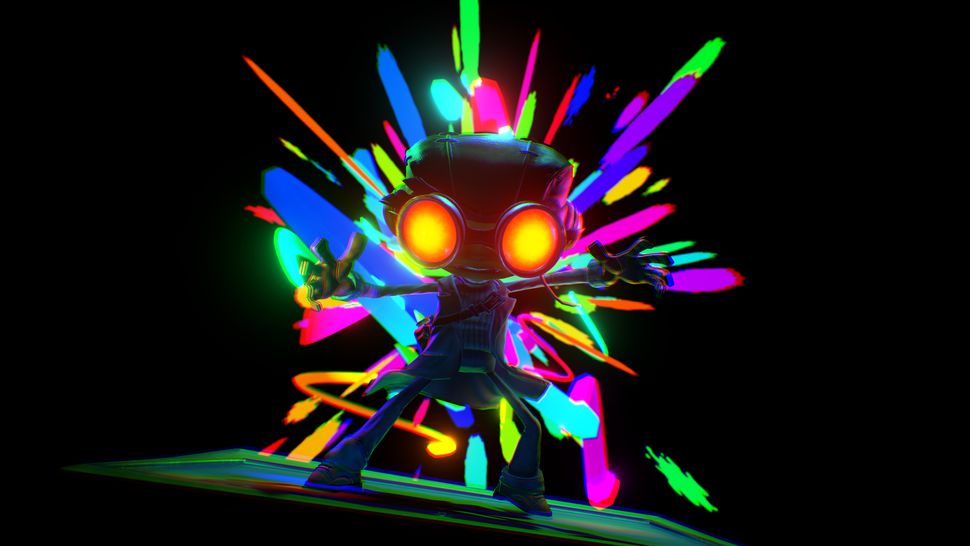 Psychonauts 2
One of the best comedy games around
The young Raz only has one dream – to become a Psychonaut and help people by using his psychic powers. This 3D platformer is the direct sequel to the first Psychonauts from 2002 and sees Raz closer to his goal than ever before, but there are still a lot of hurdles to overcome. Once again, you enter several mind worlds and use your psychic powers to make your way through them. If you're unfamiliar with Psychonauts, fear not – the first game is available on Game Pass.
In many ways, Psychonauts 2 proves that mental health awareness can be funny, which very few games do, and even fewer games do it as successfully as this one. It's truly a head trip, taking Raz into beautifully designed but fragmented minds, his attempts to repair them leading to a fun and often contemplative adventure. This Xbox One game is exclusive to the platform, and is one of the best comedy games you can play.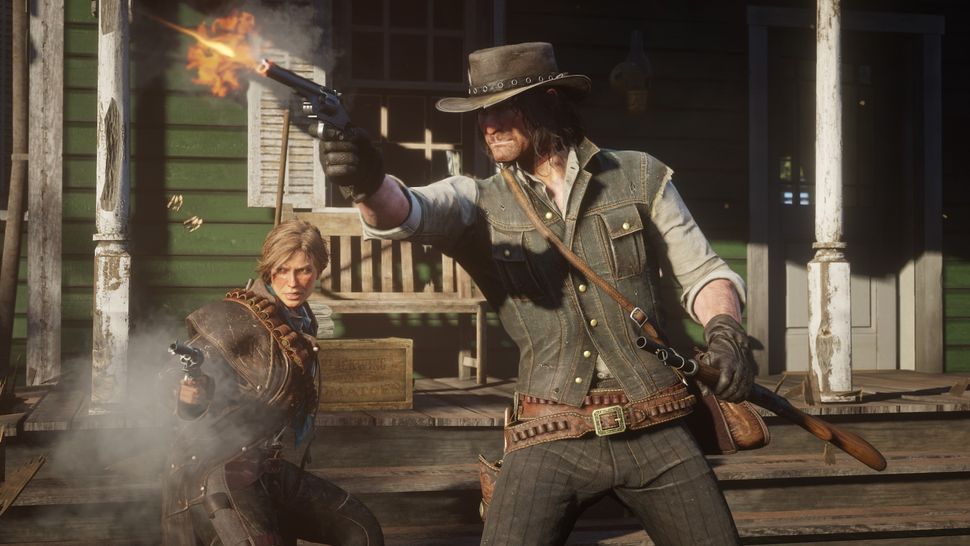 Red Dead Redemption 2
The most immersive Wild West adventure
Rockstar's Red Dead Redemption 2 is the best showcase of the Wild West in a game. You play as Arthur Morgan, a gunslinger in the notorious Van Der Linde gang as he navigates the trials and tribulations of the changing west, riding his horse, shooting his enemies and making new friends at the campfire.
Red Dead Redemption 2 will keep you busy. Between story missions, mini-games, activities, and side quests, you will find yourself sinking plenty of hours into this title without even noticing it. This is the most detailed Western fantasy you can play, and Red Dead Redemption 2 is so real you'll feel the saddle sores. The Wild West, rendered with astounding detail, looks fantastic on Xbox consoles, making it one of the best Xbox One games to see the console at peak performance.
Sea of Thieves
The multiplayer hit that proves a pirate's life is forever
Rare's swashbuckling adventure Sea of Thieves lets players take on the role of a pirate sailing the seas of a fantastical world – either alone or as part of a crew of up to four members. It's up to you whether you choose to focus on trading, treasure-hunting, or plundering the loot of others. Learn more in our Sea of Thieves review.
The appeal is easy to see – who wouldn't want to be a pirate? There is always something to do, and the game has become better and better over the years. This is a great title for those who enjoy playing with others in an open-world environment, plus it doesn't look too shabby at all. Sea of Thieves is regularly updated, offering new stories and loot to keep you coming back for more plundering – you can follow the latest Sea of Thieves updates to find out what's new with Rare's pirating sandbox. There is nothing like Sea of Thieves in games right now, at least until Ubisoft releases its pirating adventure Skull and Bones.
Best Xbox One games: FAQs
What is the best game on Xbox One right now?
The best Xbox One game right now will depend on your taste. Our list above covers a variety of genres, so there should definitely be at least one that appeals to you. Those who enjoy racing games should definitely check out Forza Horizon 4, while Control is perfect for those on the hunt for an action-packed adventure. Looking to sail the seas in online multiplayer? Then check out Sea of Thieves.
How we made our best Xbox One games list
The TechRadar Gaming team is made up first and foremost of gamers and gaming fans. And we've been able to take this hobby and turn it into genuine expertise by playing hundreds of games across all genres, and for many hundreds, if not thousands of hours. As a result, when it comes to the best Xbox One games, we are very well-versed in all that the console had to offer and what you can play on it.
And given we can still play and revisit a lot of these games on Xbox Series X|S, we are still experiencing and expanding our knowledge on the game library available to us. As a result, with hundreds of hours of playing and testing under our belts, and being a team of folks that have wide and varied interests and areas of expertise, you can trust our selections and recommendations.
If you're planning to upgrade your current setup, it's worth checking out the best Xbox Series X games too so you know what's in-store. But, if you need some general guidance on the hardware, our piece on the Xbox Series X vs Xbox Series S might help advise where needed.
Sign up to receive daily breaking news, reviews, opinion, analysis, deals and more from the world of tech.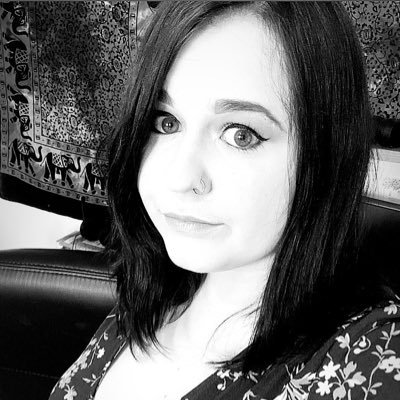 Associate Editor, TechRadar Gaming
Vic is TechRadar Gaming's Associate Editor. An award-winning games journalist, Vic brings experience from IGN, Eurogamer and more to the TechRadar table. You may have even heard her on the radio or speaking on a panel. Not only is Vic passionate about games, but she's also an avid mental health advocate who has appeared on both panels and podcasts to discuss mental health awareness. Make sure to follow her on Twitter for more.