If you're looking for the best PS5 games around, then look no further, as we've rounded up our top picks right here.
The PS5 is well into its third year of life now, meaning its game catalog is now pretty hefty. But not all PS5 games are worthy of your time and money, not all are equal, and nor does every one suit every player's taste and expectations. That's why we've put together this list of the best PS5 games on offer, which covers the very best PlayStation 5 titles across a range of genres as well as games that go above and beyond when it comes to showcasing the console's unique abilities.
So whether you're looking for a fast-paced shooter that pushes the console's technical capabilities, a family-friendly adventure that showcases the DualSense controller's innovative features, a simply stunning PS5 exclusive that will immerse you in its action, or something else entirely, you'll find it here. Read on for the best PS5 games right now.
Best PS5 games
Why you can trust TechRadar We spend hours testing every product or service we review, so you can be sure you're buying the best. Find out more about how we test.
God of War Ragnarok is the critically-acclaimed sequel to God of War (2018). Picking up several years after the events of its predecessor, this single-player epic once again follows Spartan Kratos and his son Atreus. But, this time, the pair are preparing for Ragnarok, a great battle that is prophesized to bring about the destruction of the Nine Realms.
Ragnarok will feel familiar to those who played God of War, but what really makes this sequel great is its emotive narrative, which shines in its subtler moments, while clever evolutions to combat introduce welcome changes that advance gameplay without oversaturating it. It's a sequel that is often as brutal as it is poignant, making it easily the best mature open-world adventure on PS5 right now.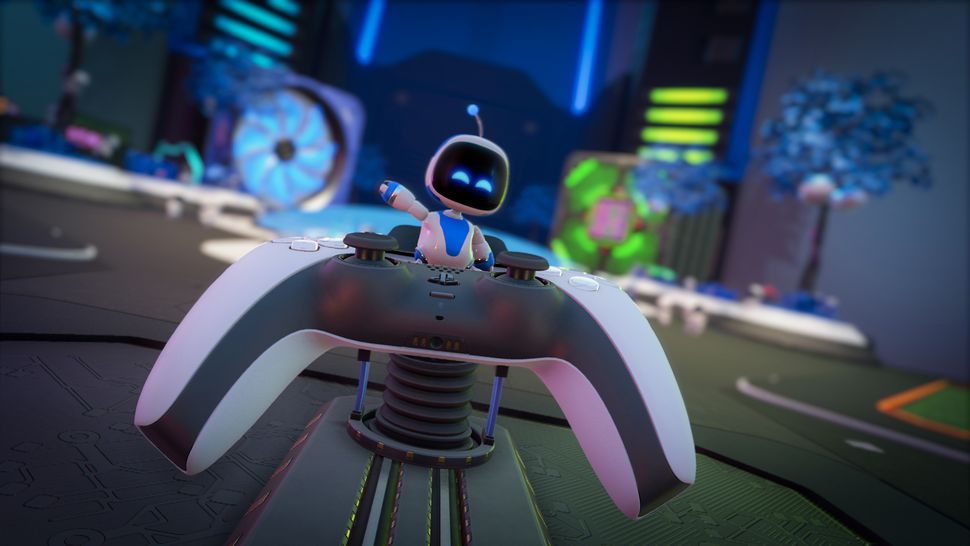 Astro's Playroom is the best pack-in game since Wii Sports, as it perfectly showcases what Sony's new system can do. From the sumptuous, crystal clear 4K visuals, to the pleasing 3D audio, this is a gem of a platformer and it's pre-installed on every PS5. It's the way Astro's Playroom shows off the DualSense controller, though, that really steals the show.
You'll feel sensations that you didn't know were possible before thanks to Sony's haptic feedback and adaptive triggers tech, such as what it feels like to walk along different surfaces or fire a Gatling gun. It's a surreal, magical experience, and we recommend booting up Astro's Playroom first before you play anything else. Better still, not only is it a genuinely top PS5 exclusive, it's completely free. This is a must-play for those who want to see what the DualSense controller is really capable of.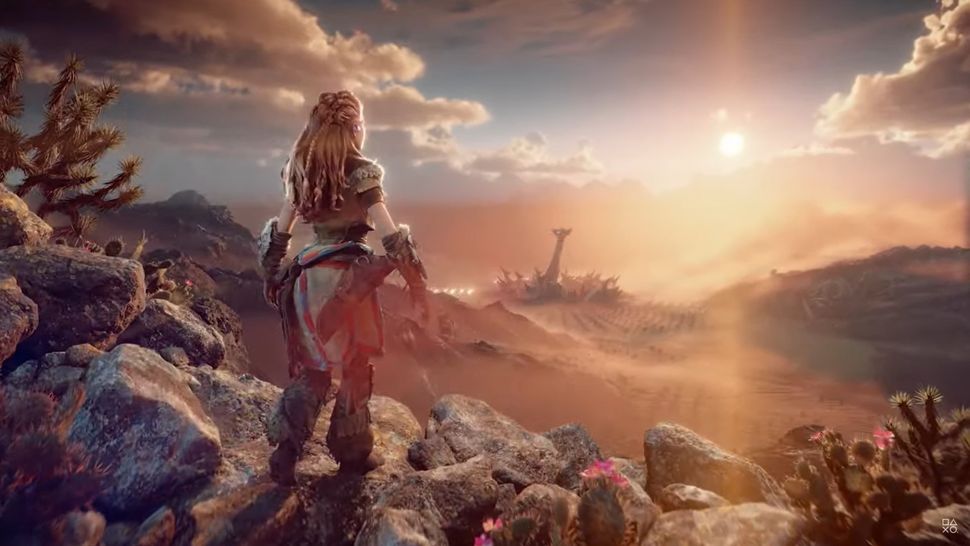 If you're on the hunt for an open-world, narrative-driven adventure in your search for the best PS5 game for you, then look no further than Horizon Forbidden West. Developing and expanding on all that was great about Horizon Zero Dawn on PS4, Aloy's next adventure is a staggeringly beautiful, gripping, and filled with exciting rob-dinosaur action.
Many will say that it doesn't changes whole lot from Zero Dawn, or break ground that much, but Forbidden absolutely is one of the best experiences you can get on PS5 right now. And absolutely do not skip the side quests ,with some of the best we've played on PS5 (or any platform, for that matter) in recent years.
Many RPG games claim to offer a spectrum of choice, but that usually boils down to doing a "good thing" or a "bad thing". Washed-up cop simulator Disco Elysium doesn't make things so simple.
Amnesiac from drug and alcohol abuse, your cop explores all the shades of gray in between what constitutes a pure or dark morality in his quest to solve the murder of a hanged man. The writing is exemplary throughout, pulling you into Disco Elysium's vaguely European, vaguely post-communist city of Revachol, and the award-winning soundtrack is equally evocative. It's not one for action fans – you're primarily engaging in conversation-driven detective work here – but it's roleplaying of the highest order, an RPG quite unlike any game you'll have ever played. Disco Elysium: Final Cut is easily one of the best RPGs on PS5 right now.
Gran Turismo 7 restores the racing sim franchise to its former greatness, fixing the lack of content and slightly underwhelming visuals in both GT6 and GT Sport. GT7 gets back to what the charming racing sim does best: offering bags of content with sublime racing gameplay, all wrapped up in a wonderfully charming and inviting user experience that's remarkably moreish.
GT7 is also a stunning showcase of PS5 tech, making arguably the best use of the DualSense Wireless Controller's haptic feedback and adaptive triggers. You'll feel every bump in the road, every screech around a corner, and every gear change as you maneuver around GT7's litany of tracks. Pair this with lightning-quick load times and you end up with a beautifully seamless racing experience in GT7. You rarely wait longer than a few seconds to dive into – or retry – a racing activity. GT7 is a glorious return to form for the series and easily the best racing game to showcase the PS5's capabilities.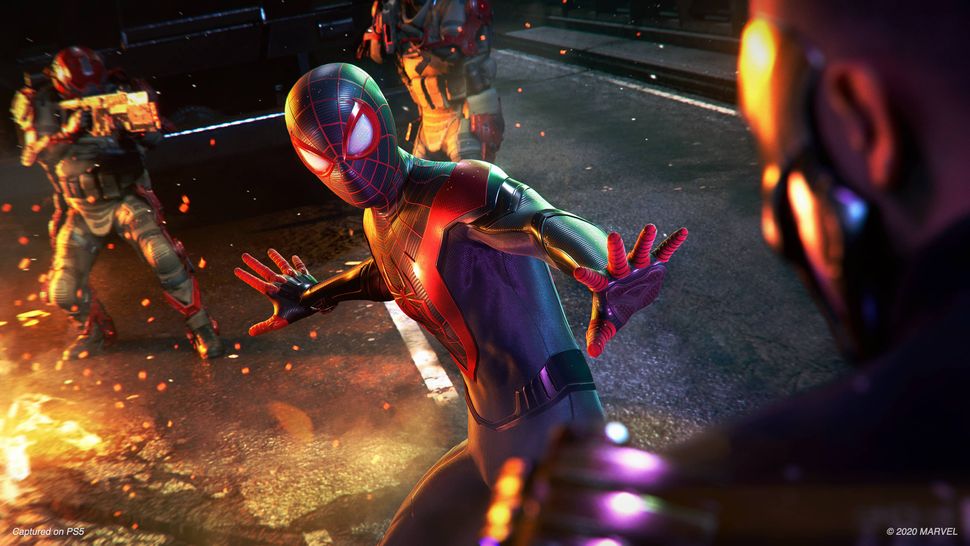 A sequel that's most akin to Uncharted: The Lost Legacy in terms of scale, Marvel's Spider-Man: Miles Morales puts you in the Adidas-branded sneakers of the charismatic and rookie web-slinger, Miles. With Peter Parker off on holiday, it's up to Miles to take over the stewardship of New York, and predictably, his first week on the job doesn't go smoothly.
Marvel's Spider-Man: Miles Morales delivers a blockbuster, cinematic experience that rivals Hollywood's best. The game's fidelity mode shows off the power of ray tracing (realistic reflections and lighting) and there's a silky-smooth 60fps performance mode, too. Miles Morales's debut is the best family-friendly action-adventure on PS5 right now – and definitely worth trying if you plan on playing the upcoming Marvel's Spider-Man 2.
Mortal Kombat reigns as a king of the fighting game genre and Mortal Kombat 11 Ultimate only cements that position. Combining Mortal Kombat 11, Kombat Pack 1, the Aftermath expansion, and Kombat Pack 2, Mortal Kombat 11 Ultimate is the quintessential Mortal Kombat 11 experience. With two cinematic stories to play through, 37 fighters to get to grips with, and a bunch of new fatalities, stages, and brutalities to try out, Mortal Kombat 11 Ultimate offers hours of gruesome fun.
What's more, on PS5 Mortal Kombat 11 Ultimate benefits from 4K dynamic resolution, enhanced visuals, and drastically improved loading times (compared to its PS4 counterpart), so you won't miss a second more of the action than you need to. This is the best fighting game on PS5 right now.
Taking place a few years after the events of Resident Evil 7, Village sees protagonist Ethan exploring an Eastern European village in hopes of finding his kidnapped daughter – but the village residents are.... less than welcoming.
More action-focused than its predecessor, this sequel is visibly closer to the classic Resident Evil 4 in its moment-to-moment gameplay – but blends this with the survival horror elements that we love about older entries. Factor in a slew of quality-of-life improvements, a roster of memorable characters, a well-paced, gripping story, and superb utilization of in-game audio, and Resident Evil Village is a fantastic horror game. We think it's definitely one of the best examples of how PS5 3D audio can enhance your gaming experience.
As one of Sony's biggest PS5 exclusives, Returnal is bound to draw in many gamers who maybe haven't played a roguelike before, and therefore may find its punishing difficulty, ever-changing levels, and permadeath mechanic to be a real shock to the system. That said, after a few cycles within Returnal's harsh alien world, they may also find it difficult to stop playing.
Returnal brings developer Housemarque's signature 'bullet hell' approach to the roguelike genre, which means that you'll never know what to expect when you enter a room, only that you will have to start over again from the beginning when you die. However, thanks to a tantalizing story and immersive gameplay, which take full advantage of PS5 3D Audio and the DualSense's full range of features, you'll likely keep returning for "just one more run..." If you want to see what the PS5 is capable of, Returnal is an experience you don't want to miss.
Sackboy: A Big Adventure is one of the most important exclusives here. This is a game that's perfect for families thanks to its kid-friendly nature and four-player local co-op, and manages to go toe-to-toe with the critically acclaimed Super Mario 3D World.
It helps that Sackboy: A Big Adventure is a truly wonderful platformer, one that manages to avoid the common pitfalls that many developers fall into when designing games for younger audiences. Don't sleep on this one as it's one of the best PS5 platformers that you can play with friends and family.
EA is now done with its 'FIFA' series of soccer sims, but FIFA 23 is a fitting swan song for the long-running franchise. Building on the foundations laid by its predecessor, FIFA 23 is arguably the most authentic soccer sim you can play – and an impressive showcase of what the PS5 is capable of.
The addition of HyperMotion 2 technology in this entry makes players and their animations look hyper-realistic while gameplay feels smoother and more authentic than ever. FIFA 23 is the breath of fresh air the franchise needed and the best sports game on PS5 right now.
Best PS5 games: FAQs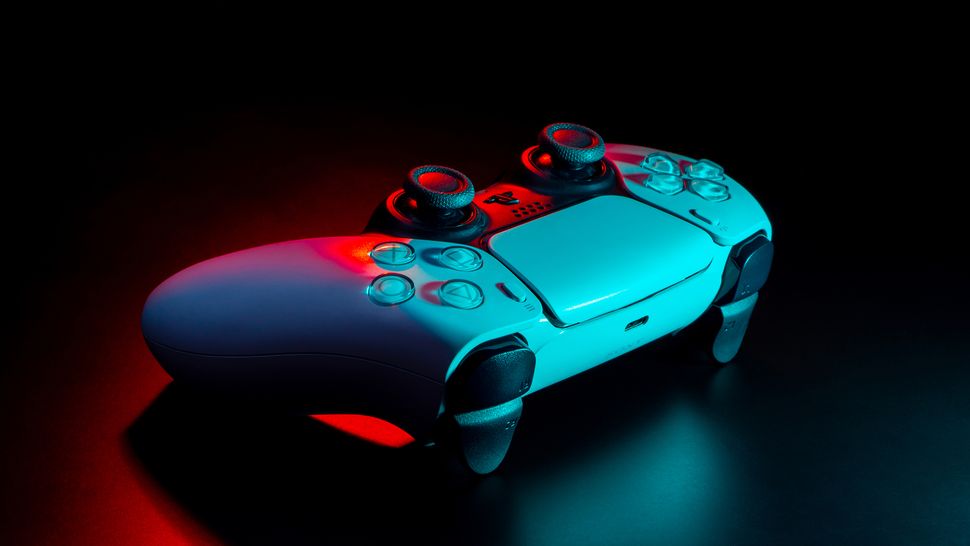 What games are way better on PS5?
A number of PS4 games have been enhanced for PS5, with some benefiting from improved frame rates and visuals that make them both look and play better than before. Just some PS4 games which have had PS5 improvements are God of War, Ghost of Tsushima, and The Last of Us 2. But, don't forget, most PS4 games will benefit on PS5 anyway thanks to significantly improved loading times.
How we made our best PS5 games list
Many of us at TechRadar Gaming play a lot of games on PS5 and have experience with dozens and dozens of the games on the platform - this means you can trust what we think make up the best PS5 games. From playing loads of individual PS5 games and committing hundreds of hours that span all genres, we're well placed with game experience to recommend the best PS5 games to you.
TechRadar Gaming is the best place where gaming, tech, and culture meet and our writers and editors are passionate about all three. This means you can trust our lists, and know that we've put the hours, and thought - and excruciating decisions - into making these lists. We'll also be constantly curating our choices for top PS5 games so keep it here if you want up-to-date recommendations.