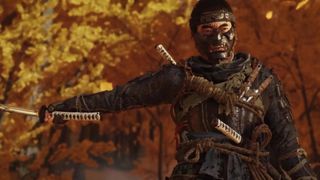 (Image credit: Sucker Punch)
The best PS5 exclusives are those games that are or were, made exclusive for Sony's latest console. Often a measure of a console's 'value', exclusive games can set the tone and scene for a machine's offering compared to others. This is often the case for PlayStation consoles, with each generation offering some awesome, groundbreaking exclusives.
And the best PS5 exclusives continue that trend in this generation. We've picked out the best ones you can play right now on this list, and have considered all possible genres, game types, play styles, and more when putting together our list. Much like our authoritative best PS5 games guide, you can trust our picks as we've put hours into all these games and are experts in the field.
We know now that in 2023, the term exclusive is getting a bit muddier on the whole, though. We're now seeing more PlayStation games arrive on PC, and any Xbox exclusive also makes it onto PC pretty quickly - not to mention all the cross-gen versions of games that come out. As a result, we're slightly extending our meaning of PS5 exclusives to cover those that were (or are) PS5 console exclusives, or those that at least began life that way. At some point, these games were purposely made to play on the PS5, let's put it that way, and that console probably remains the best place to play them. Let's get into it.
Best PS5 exclusives 2023
Why you can trust TechRadar We spend hours testing every product or service we review, so you can be sure you're buying the best. Find out more about how we test.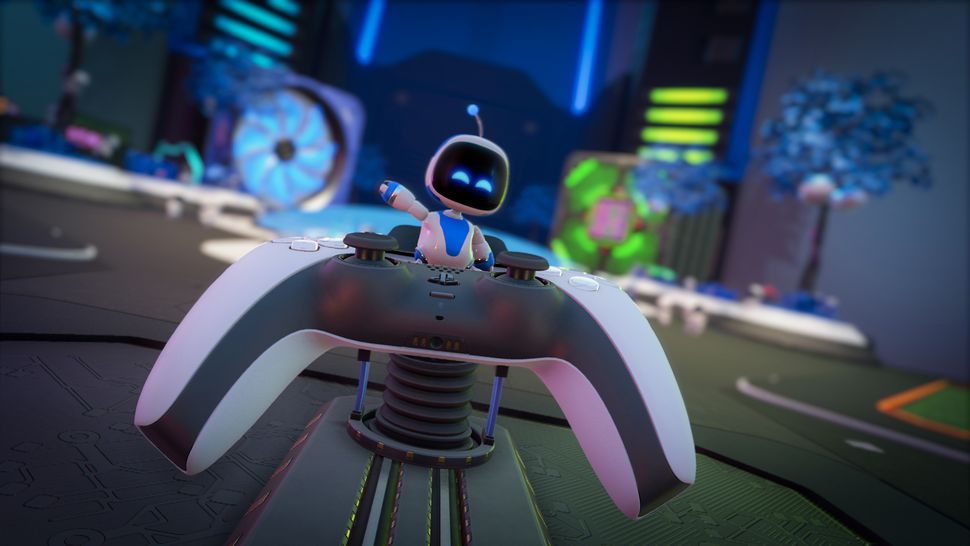 Astro's Playroom
A wondrously fun platformer filled with PlayStation history
Why we love it
Astro's Playroom is joyously fun in everything it does. From each area's level design and platforming particulars, to the well thought out and neat ways to pay tribute to PlayStation games and hardware of years gone by, it will consistently bring a smile to your face.
A PS5-exclusive by default as it comes pre-installed on all PlayStation 5 consoles, Astro's Playroom is sheer joy in a new-gen platformer. It packages up all the best and most enjoyable bits you can imagine in a super-cheerful platformer and throws in some risk, a sense of humor, and some exceptionally well-designed levels, draped in excellent environment design and art styling.
Taking Astro around levels bopping enemies in the face, jumping and sliding across pipes and ice, swinging up mountains in a monkey suit, and rolling around a highway in a ball is all such fun - and it's brilliant for all the family too. Because it comes pre-installed on PS5s and isn't quite the headliner people have in mind now, three years into the PS5s life, it often gets overlooked - but we heartily recommend that you don't sleep on Astro's Playroom.
And while the action and in-game play is tremendous fun in and of itself, it's all draped in a celebration of PlayStation history. This is tastefully done, keeps in spirit with the game's theme of playful fun, and features a multitude of throwbacks to PlayStation hardware of years gone by as well as iconic characters and games.
Some of the hardware is included in the form of collectibles that you can then inspect at your leisure in a vault later on, and you'll see plenty of NPC bots recreating famous scenes from famous games, or paying homage to them with particular setups as you go through the levels and zones of Astro's Playroom.
Ghost of Tsushima Director's Cut
One of the best PS4 games made even better for PS5
Why we love it
We're huge fans of everything that Ghost of Tsushima already does brilliantly, from environment design, to combat, and place-making - but the Iki Island expansion in the Director's Cut means we get to explore a brand new environment as Jin Sakai and hone our skills even further. Plus it all looks even better on PS5, so there's that.
Ghost of Tsushima was a superb final first-party game to grace the PS4, and the Director's Cut version that was released for PS5 released in 2021 is now one of the best PS5 exclusives available. Offering an enhanced and visually upgraded experience, as well as one that will load quicker, has proper lip-syncing for Japanese, features haptic feedback, a higher potential frame rate, and some new cosmetics for Jin, it really is a superb re-packaging that offers much more than just a light do-over.
The biggest offering of the Ghost of Tsushima Director's Cut is the Iki Island expansion. This is a brand new expansion, exclusive to the Director's Cut which adds a whole new area to explore and soak up. Iki Island takes Jin to the place where his father died and offers an excellent and enhanced crystallized Ghost of Tsushima experience.
There's some wonderful storytelling to be enjoyed, but also a map that begs to be explored, new enemies to fight, new camps to infiltrate, and quests to take on, as well as a host of Easter eggs to find. It's a relatively small but excellent and densely packed expansion that when combined with the original full game and its own enhancements makes the Director's Cut a fine PS5 exclusive game.
Peter and Miles team up in a blockbuster web-slinging adventure
Why we love it
Swinging through New York as Peter or Miles is better than it's ever been in the PlayStation 4 and 5 Spider-Man series. The smooth, seamless, and combo-tastic way you can dance through the air, off buildings, and deploy the web wings for extra speed and coverage is breathtaking.
Taking over from Marvel's Spider-Man Miles Morales on this list, Marvel's Spider-Man 2 is an absolute belter of a PS5 exclusive. This entry in the 'main' series builds on what came before and beautifully takes advantage of everything the PS5 can offer, from DualSense features to 3D audio.
The game's Venom story arc throws in a few surprises along the way and is a hugely enjoyable adventure that puts fun at the forefront. From scouring the city for the many collectibles and puzzles to beating seven shades of blue out of local ruffians, and from gliding your way through the skyscrapers in wind tunnels, to exploring all the skills and tools available to Peter and Miles, the action is relentless, and the amount of fun is nigh-on endless.
As a Sony first-party title, everything feels like your Spider-Man too from the audio cues on the controller, to solving puzzles with the adaptive triggers, and down to feeling the impact of every hit and blow. There's a host of accessibility features allowing more people than ever to enjoy being a Spider-Man, and the game is one of the best of the generation. A must-play PS5 exclusive.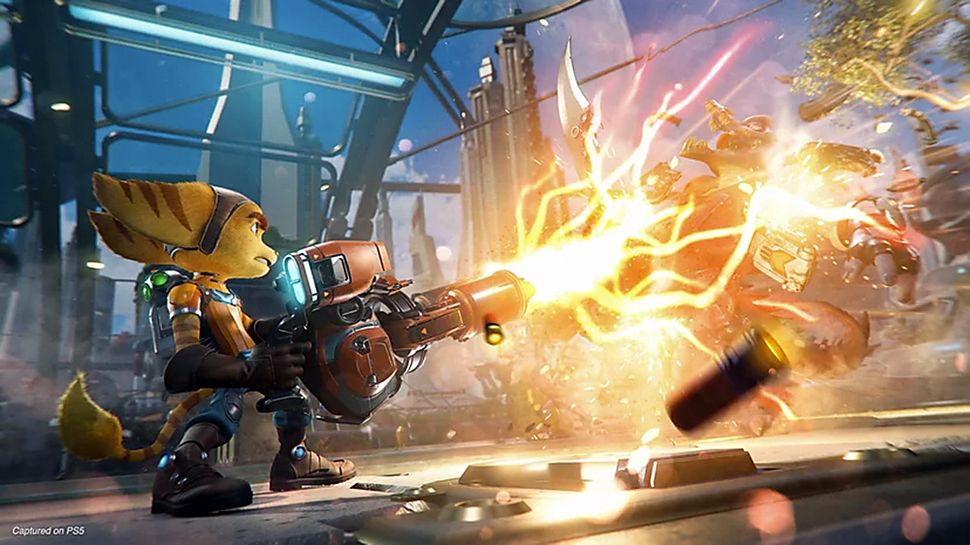 The dynamic duo return in a blistering PS5 adventure
Why we love it
Ratchet and Clank: Rift Apart's traversal is stupendous. Tearing interdimensionally through rifts near-instantaneously is brilliant, while the hover boots make speeding around the world much easier, but squeal-inducing fun.
If you're looking for a charming and humourous PS5 exclusive from one of PlyStation's finest series, then Ratchet and Clank: Rift Apart is absolutely one to pick up. It's a breath of fresh air, doesn't take itself too seriously, and offers one of the finest experiences on PS5, taking advantage of almost everything (we wanted a bit more from the 3D audio when we reviewed it) it can with the current-gen console.
One of the best ways to experience what the game is all about is when you get to combine superb traversal with combat. Chaining together attacks with weapons like those that can turn your enemies into shrubs while zooming onto a nearby speed boost is fluid, smooth, and satisfying. You'll learn to use different weapons and armor for different enemies as you go, while there's also plenty of opportunity to upgrade and alter them - some weapons just get better through use which is enormously satisfying.
If you're a fan of the famous PlayStation duo and are up for a rip-roaring interdimensional adventure, then Ratchet and Clank: Rift Apart is one that'll serve up bombastic traversal, action, and a fun story to boot, all in one wholesome game.
A true next-gen roguelike
Why we love it
Returnal's ever-changing environment design, the subtle-but-excellent DualSense use, and gripping 3D audio deployment make this a wild assault on the senses. In a very good way.
If you like a challenge and are after one of the most original PS5 exclusive games, then Returnal could be just the ticket. It's a third-person action shooter that is intensely interesting and wondrous to play - from its aesthetic and environments to its weapons, and intense combat, and from its slowly-revealing story to its subtle but effective plays on your senses through 3D audio and the Dualsense's haptic feedback.
Playing as Selene, a space pilot who has crashed her ship on the alien planet of Atropos. The key factor on Atropos that affects Selene as she tries to figure out what has happened, what is happening, and how to get off the planet is that it is stuck in a time loop.
This is where the roguelike element comes in as you'll be doing multiple runs through areas to collect lore, weapons, and upgrades that can be added to your armory in your efforts to break the time loop. While retracing steps repeatedly can be a chore in some games, Returnal keeps things very fresh by mixing up its environments and biomes with every run you do,
One of the best stories on PlayStation
Why we love it
This PS5 version of the PS3 classic is the definitive version of the game. The graphical update is superb, and when enhanced with all the best bits of the PS5 - fast loading, DualSense features, 3D audio, and so on - the game and timeless story shine brighter than ever.
The Last of US Part 1 on PS5 is the definitive way to play the still-brilliant, emotive, and powerful game from Naughty Dog. The story and characters that we all know and love so well feel generation-less in this enhanced remake - and now everything looks even better than ever.
Ellie and Joel's hard-punching and hard-hitting post-apocalyptic journey still works and hit home after 10 years since its first release, and has really benefitted from the visual and technical overhaul in Part 1. Every detail of the post-apocalyptics world looks crisper and clear than ever, the atmosphere is as heavy as ever, and the crunch and heaviness of Joel's combat moves is more brutal than ever.
Each encounter and set-piece is just as powerful this time around - nay, perhaps, even more so - due to that extra weight and fluidity of the combat too. The latter is made even more smooth due to Part 1's multiple performance or quality modes on offer on PS5. Throw in the other PS5 benefits such as Haptic feedback - Ellie's bow has never felt so real - a host of accessibility options, enhanced audio, as well as the Left Behind DLC and it's a brilliant PS5 exclusive experience.
As faithful a remake as you will ever see
Why we love it
The sheer quality of this remake from Bluepoint Games makes this an easy pick for a PS5 exclusive list in and of itself. It's executed with such a level of finish and attention to detail that it feels like a brand-new (but not) game.
Known to spawn some of the best, most interesting, most rewarding - and most challenging - games of all time, Demon's Souls got the meticulous and beautiful remake treatment from Bluepoint Games to be not only a superb PS5 exclusive but a brilliant PS5 launch game. Channeling all that made the original PS3 game a classic of its day, the PS5 exclusive remake enhances everything about it, from atmospheric locations and detailed environments, to updated graphics, near-immediate load times, and brilliant overall presentation.
At its core though, this is still a tough-as-nails, tough-but-fair action-adventure game, where mastering your character's every move, roll, block, and strike is key to your survival - and success. You'll navigate your way through a mysterious world with epic boss fights, souls and loot to be gathered to improve your chances and some of the best medieval fantasy locales in gaming.
The steep learning curve is, well, as steep as ever and won't be for some, but if you persevere and learn diligently how to take on the epic and spectacular boss fights, you'll be rewarded with fine loot, many souls, and euphoric satisfaction. Bluepoint is known for taking games and recrafting them for whole new generations, and the studio has absolutely done that again with this masterful remake of Demon's Souls.
How we made our best PS5 exclusives list
We at TechRadar Gaming are huge fans of PlayStation's long history of exclusive games. Many of us have had PlayStations since the very first one so know what makes a good exclusive on one of Sony's consoles. We know that they should be bangers whatever genre and type they fall into, and we've played everything on this list to make sure we pick just those. We've played them for hours and hours too so you can trust this page and our picks.
As we have pointed out in this article, though, we know that the term PS5 exclusive' has multiple meanings now. However, we are expert enough to know what most folks mean and what most folks are happy to apply that term to. As a result, you can see some games on this list that did get other releases like The Last of Us Part I (which came to PC), and Marvel's Spider-Man Miles Morales (which later came to PS4).
What PS5 exclusives are we playing right now?
What else could it be right now other than Marvel's Spider-Man 2? I'm enormously enjoying this PS5 exclusive, and having a blast swinging around New York City and getting all the riff-raff off the streets as Peter and Miles.
GIving this experience another edge is enjoying it on a PS5 exclusive-device - the PlayStation Portal. This is a genuine pleasure to behold and play in my hands and I can't get enough currently. The game's platinum trophy will be mine - I can sense it already.
Best PS5 exclusives - FAQs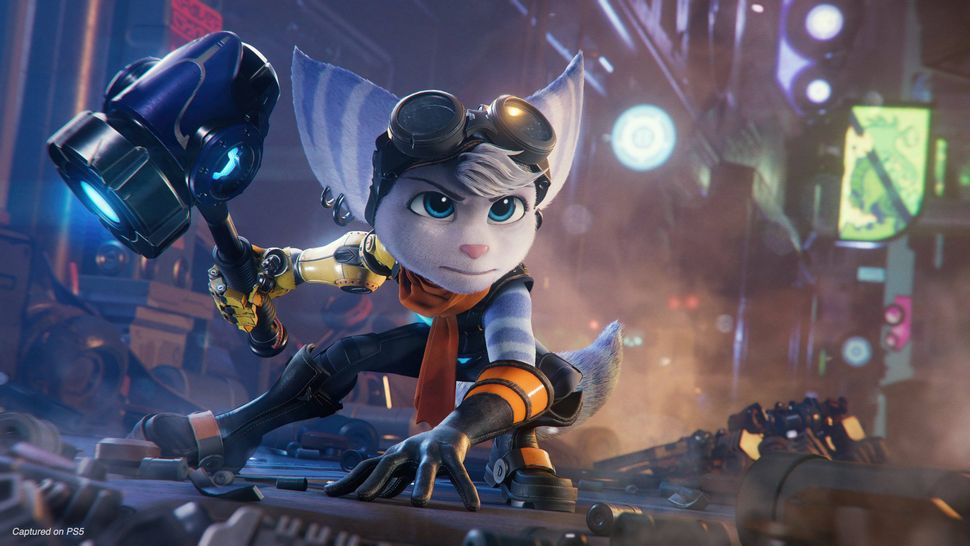 Does the PS5 have any good exclusives?
Yes! The likes of Astro's Playroom, Final Fantasy 16, and Marvel's Spider-Man 2 are excellent, genuine PS5 exclusives that truly shine on the PlayStation 5. However, it's worth remembering that, in the year 2023, the term 'exclusive' is a bit more fluid than how it was used before. In the past couple of generations, if something was a PS3 or PS4 exclusive, it really was just that - a game only on that platform, and definitely at the time of release and some time after.
However, during the last generation, Sony started to deliver their games onto PC, and also continued to put games on PS4 so as not to leave that audience 'behind' - this means some PS5 exclusives eventually get another release or two.
What is the fastest selling PS5 exclusive?
The title of the fastest-selling PS5 exclusive goes to 2023's Final Fantasy 16. The game sold three million copies in its first week at retail and, despite many saying that this also showed a low-ish uptake of the game on PS5, this is now the record for the fastest-selling PlayStation 5 exclusive game.
What PS5 exclusives are there coming out soon?
Now that Marvel's Spider-Man 2 has been released, the next PS5 exclusive is going to be Final Fantasy 7 Rebirth will be exclusive to PS5 when it releases in February of next year.
Beyond this, we know of a handful of games that will be or likely PS5 exclusives, but only have thin information on them. The likes of Death Stranding 2 (likely a PS5 exclusive at least to begin with) and Marvel's Wolverine (made by Sony's in-house studio Insomniac Games) will almost certainly have some PS5 exclusivity and Phantom Blade Zero is another that could be exclusive to the PS5 (at least initially) given its reveal at a PlayStation showcase earlier this year (2023).
If you're looking for more PlayStation-focused game inspiration then check out our guides to the best PS4 games, as well as the best PS4 Pro games if you're still rocking the last-gen enhanced console.