Marvel's Wolverine PS5 - everything we know so far
News
Contributions from
last updated
Marvel's Wolverine game will rip its way exclusively onto PS5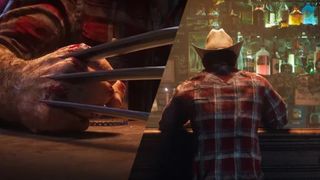 (Image credit: Insomniac Games)
Marvel's Wolverine is currently in development and looks to give the beloved mutant the full triple-A treatment. Coming from Insomniac Games, the folks behind Maevel's Spider-Man 2, Marvel's Wolverine will see the studio leave the friendly neighborhood Spider-Man behind in order to follow a grittier sort of hero.
Though we don't yet know much about what to expect from the game in specific terms, we know that the game will be a story-driven action adventure, not unlike the Marvel's Spider-Man series. However, given Wolverine's grittier subject matter, we can likely expect something a bit darker and more down-to-earth. That said, given Insomniac's excellent track record in producing some of the best superhero games of recent years, as well as some of the best PS5 exclusives, the studio seems more than qualified to stick the landing on this one.
It'll be interesting to see how Insomniac gets on when it comes to replacing web-swinging with the sort of brutal melee combat we expect to see in the upcoming game. Read on to find out everything we know about Marvel's Wolverine, including a detailed breakdown of the reveal trailer and its many Easter eggs.
Marvel's Wolverine: cut to the chase
What is it? A Wolverine game from the makers of Marvel's Spider-Man
When does it come out? TBC
What can I play it on? PS5
Marvel's Wolverine release date rumors and platforms
Marvel's Wolverine does not currently have a release date on PS5. Given that Marvel's Spider-Man 2 is set to release on October 20 this year, we wouldn't expect to hear details about a potential Wolverine release date until late 2024 at the very earliest.
Marvel's Wolverine is set to be a PS5 console exclusive, much like Marvel's Spider-Man 2, so it won't be available to Xbox Series X or Xbox Series S. This isn't a surprise, given how Sony acquired Insomniac Games back in 2019. It's also skipping last-gen consoles, so PS4 owners are also out of luck too.
However, there's a good chance it'll eventually arrive on PC, since Marvel's Spider-Man and Marvel's Spider-Man: Miles Morales both released on the platform, albeit well after their initial launches on Sony's home consoles.
Marvel's Wolverine trailer
Marvel's Wolverine was announced during Sony's PlayStation Showcase in September 2021, with a brief teaser trailer giving us our first look at Insomniac's take on Logan.
The teaser trailer shows a ruined dive bar, with injured men lying on the floor, before cutting to a back view of a man in a cowboy hat and checkered shirt drinking at the bar - his knuckles and surrounding area covered in blood. In the background, we see one of the injured men getting up and pulling out a knife. Sensing the assailant, the man at the bar - our hero - clenches his fist, showing off the classic metallic claws.
The trailer may not give us a look at gameplay or at Logan himself, but it does set the tone of Marvel's Wolverine - which at first glance appears to be a more bloody, mature alternative to Insomniac Games' Spider-Man series. You can check out the trailer below:
So far, the reveal trailer is the only preview we currently have access to. In the meantime, we recommend keeping your eyes on PlayStation's official YouTube channel for any future updates.
Marvel's Wolverine story and setting
Though we don't yet have any concrete details as to what to expect from Marvel's Wolverine, the reveal trailer does offer several Easter eggs which provide some interesting hits.
Firstly, the trailer's setting seems to drop a big clue about when and where Marvel's Wolverine is set. Logan is drinking in the Princess Bar, located in Madripoor (which you may recognize from The Falcon and the Winter Soldier), which we see from the bar sign and the Madripoor tourist poster.
In Marvel Comics Presents Volume 1 #1 (1988), Wolverine visits the Princess Bar while hunting down a crime lord called Roche. After wiping the bar floor with Roche's enforcers - who are trying to get protection money off the bar's owner O'Donnell - Wolverine becomes a regular of the bar, under the name "Patch", and even co-owned it for a time. The bar was essentially Logan's home away from home during a period when the X-Men were inactive. Is Insomniac Games hinting that this is the time period Marvel's Wolverine is set to take place? Will we see Logan taking on the criminal underworld?
Another possible Easter egg is the Radio Lowtown 104.8 poster. Lowtown is a district in Madipoor, so Madipoor as a setting seems pretty likely. But it's possible that the number 104.8 could be a reference to Marvel Earth-1048, the universe in which Marvel's Spider-Man is set. This seems to suggest that Insomniac's Spider-Man games and Wolverine take place in the same universe, meaning we could see potential crossovers in the future.
The radio station isn't the only number that appears to reference a specific comic book. The license plate on the bar reads "HLK 181", which seems to reference The Incredible Hulk #18 - in which Wolverine makes an appearance. Does that mean we could see Hulk in Marvel's Wolverine? Again, we certainly hope so.
Marvel's Wolverine news
A "full-size" game with a "mature tone"
According to Marvel's Wolverine's Creative Director, Brian Horton, James 'Logan' Howlett's standalone adventure on PS5 will be a full-size game with a "mature tone". Horton confirmed this in response to a fan on Twitter asking whether Wolverine on PS5 will be "big or a [smaller] 'Miles Morales' size game".
Being directed by Spider-Man: Miles Morales creative leads
In a PlayStation Blog post, Insomniac Games revealed that Marvel's Wolverine is being directed by Brian Horton (creative director) and Cameron Christian (game director), who led the creative efforts on Marvel's Spider-Man: Miles Morales.
Respecting the DNA, with a fresh take
Insomniac Games has said that, while it intends to honor the "DNA" of what makes Wolverine popular, it will be putting its own fresh spin on Logan.
"In the vein of our Spider-Man games, our goal here is to not only respect the DNA of what makes the character so popular, but also look for opportunities to make it feel fresh and truly reflect the Insomniac spirit," Insomniac Games wrote in a PlayStation blog post. According to the developer, despite being in early development, Marvel's Wolverine boasts an "emotional narrative and cutting-edge gameplay". We hope the pun was intended.
Marvel's Wolverine: what we want to see
Embracing Wolverine's dark side
While Marvel's Spider-Man and Miles Morales are critically acclaimed, they're both pretty family-friendly at times. This isn't a criticism - after all, Spider-Man himself is your "friendly neighborhood Spidey", known for his youthful antics and cheeky quips. However, Wolverine isn't all sunshine and rainbows. His backstory and character are, comparatively speaking, pretty dark.
We're hoping that Insomniac explores this side of Logan in the Wolverine game, offering a more mature experience than Spider-Man did. We're not asking for gratuitous violence but, to really dig into Wolverine's backstory (depending on when this game is set), you can't shy away from the darker moments. Also, Logan would hardly be able to slash up enemies with his iconic claws without spilling a bit of blood.
The appearance of other Marvel heroes...
We don't want them hogging the spotlight, but it would be nice to see Insomniac's take on some other Marvel heroes popping up in the Wolverine game as side characters. The specifics would really depend on the story Insomniac wants to tell, but we're hoping to see some of the X-Men make cameos, including Jean Grey, Professor X, or maybe even Rogue.
...and infamous villains
We currently don't know who will serve as the main adversary in Marvel's Wolverine, but there are plenty of infamous villains to choose from - and we imagine some could appear as smaller roles. We're hoping we could see Logan battling Sabertooth, Lady Deathstrike, or even Silver Samurai. Or perhaps we'll see him simply battling to bring down the Weapon X program that saw him subjected to the painful experiments from his angsty backstory.
A Marvel Game Universe
With Insomniac Games now working on another Marvel title for PS5, we're hoping that we could see a Marvel Game Universe in the future.
In our opinion, it could work pretty well. Like with the MCU, Insomniac has created standalone products allowing us to get to know individual superheroes within its universe. Plus, Insomniac would be in a position to learn from the successes and failures of the MCU, allowing it to build a stronger shared narrative.
Looking for a story-heavy title to play in the meantime? Check out our guide to the best story games as well as our list of the best single-player games.
Get daily insight, inspiration and deals in your inbox
Get the hottest deals available in your inbox plus news, reviews, opinion, analysis and more from the TechRadar team.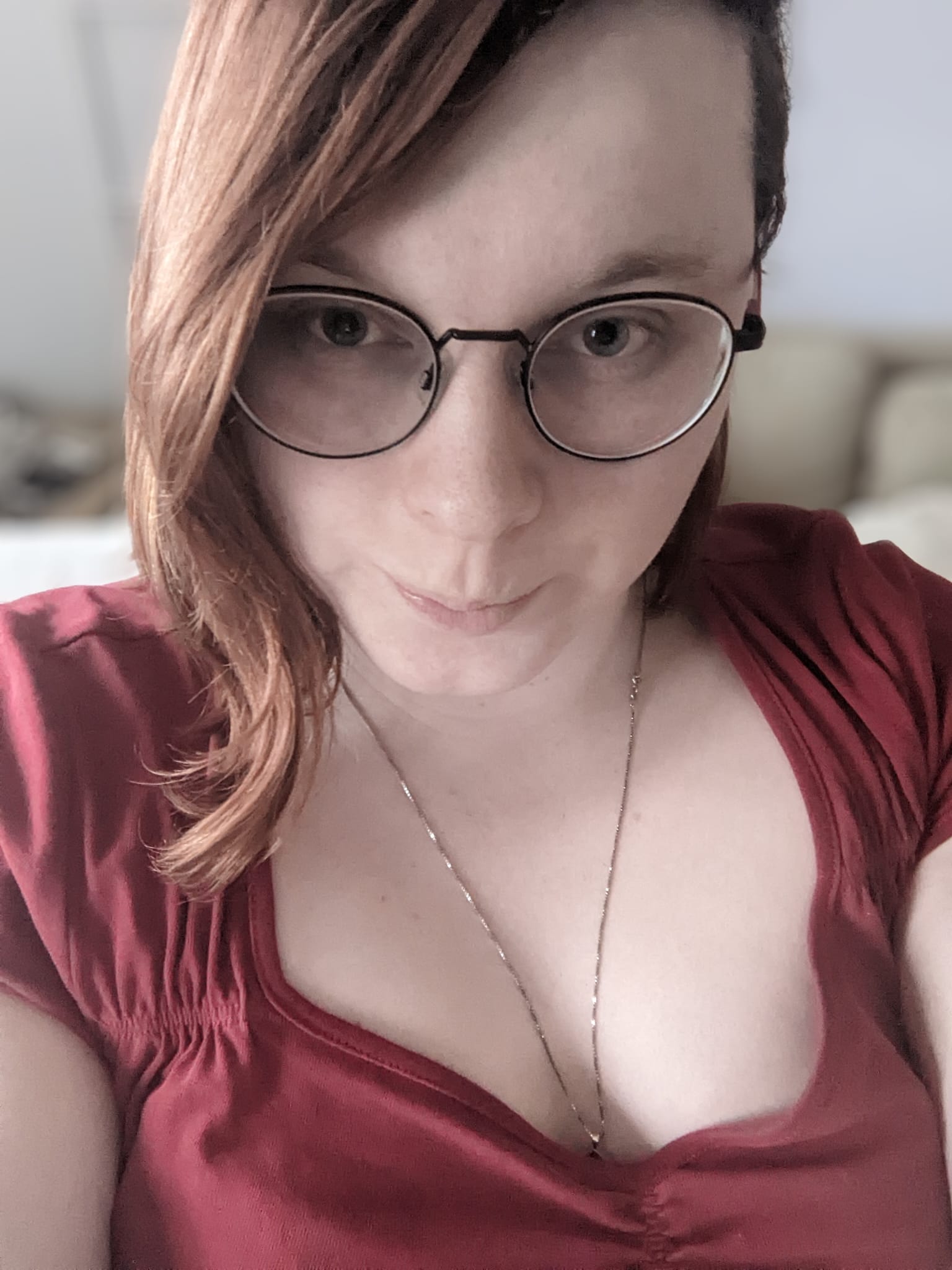 Cat Bussell is a Staff Writer at TechRadar Gaming. Hailing from the crooked spires of London, Cat is an experienced writer and journalist. As seen on Wargamer.com, TheGamer.com, and Superjumpmagazine.com, Cat is here to bring you coverage from all corners of the video game world. An inveterate RPG maven and strategy game enjoyer, Cat is known for her love of rich narratives; both story-driven and emergent.
Before migrating to the green pastures of games journalism, Cat worked as a political advisor and academic. She has three degrees and has studied and worked at Cambridge University, University College London, and Queen Mary University of London. She's also been an art gallery curator, an ice cream maker, and a cocktail mixologist. This crash course in NPC lifestyles uniquely qualifies her to pick apart only the juiciest video games for your reading pleasure.
Cat cut her teeth on MMOs in the heyday of World of Warcraft before giving in to her love of JRPGs and becoming embedded in Final Fantasy XIV. When she's not doing that, you might find her running a tabletop RPG or two, perhaps even voluntarily.
With contributions from
Vic HoodAssociate Editor, TechRadar Gaming