There are so many upcoming games to look forward to in 2023, with the coming months looking absolutely stacked with new releases across all platforms. Keeping track of them all is the hard part, what with so many delays and surprise launches likely to happen as we go through the year.
From Redfall to Tears of the Kingdom, this year is shaping up to be a doozy for video game releases – and if you want to know when you'll get your paws on the best new games, then you're in the right place.
Below, we've collated release dates and windows for the biggest confirmed games of 2023 and beyond. So whether you're playing on PS5, Xbox Series X, PS4, Xbox One, Nintendo Switch, or PC, there will likely be at least one game on this list that you'll want to mark on your calendar.
Upcoming games 2023: this year's most anticipated releases
Hogwarts Legacy - February 10 (PS5, XSX|S, PC)
Horizon Call of the Mountain - February 22 (PS5|PSVR 2)
Kirby's Return To Dream Land - February 24 (Switch)
Destiny 2: Lightfall - February 28 (PS5, PS4, XSX|S, XBO, PC)
Star Wars Jedi: Survivor - March 17 (PC, PS5, XSX|S)
Resident Evil 4 Remake - March 23 (PS5, XSX|S, PS4, PC)
Dead Island 2 - April 28 (PS5, XSX|S, PC, PS4, XBO)
Redfall - May 2 (XSX|S, PC)
The Legend of Zelda: Tears of the Kingdom - May 12 (Switch)
Suicide Squad: Kill the Justice League - May 26 (PS5, XSX|S, PC)
Street Fighter 6 - June 2 (PS5, PS4, XSX|S, PC)
Diablo 4 - June 6 (PS5, XSX|S, XBO, PS4, PC)
Final Fantasy 16 - June 22 (PS5)
Upcoming games in January 2023
Season: A Letter to the Future - January 31 (PS5, PC)
Upcoming games in February 2023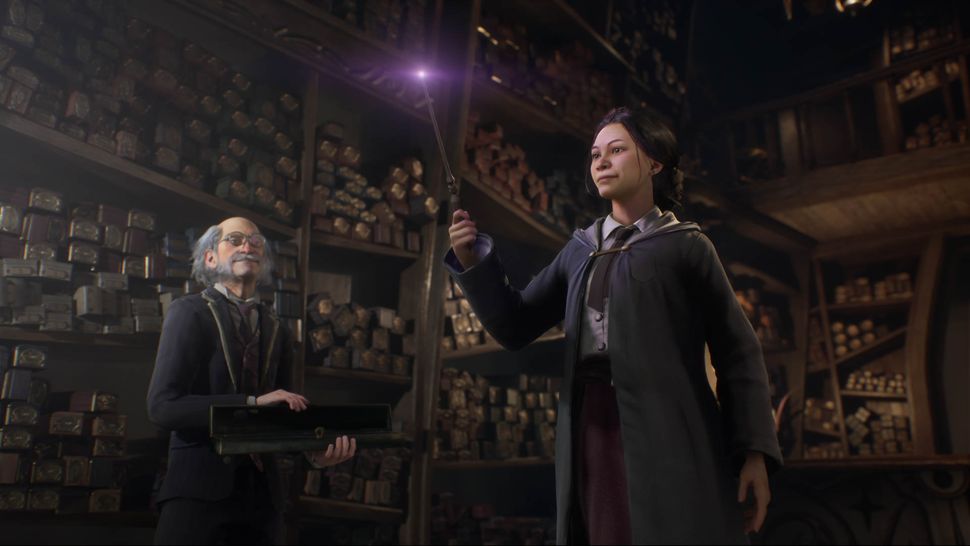 Deliver Us Mars - February 2 (XSX|S, PS5, PC, XBO, PS4)
Clash: Artifacts of Chaos - February 9 (PS5, XSX|S, PS4, XBO)
Hogwarts Legacy - February 10 (PS5, XSX|S, PC)
Blanc - February 14 (Switch, PC)
Wild Hearts - February 17 (PS5, XSX|S, PC)
Atomic Heart - February 21 (PS5, PS4, XSX|S, XBO, PC)
Like A Dragon: Ishin! Remake - February 21, 2023 (PS5, XSX|S, PC, PS4, XBO)
Horizon Call of the Mountain - February 22 (PS5|PSVR 2)
Zenith: The Last City - February 22 (PS5|PSVR 2)
Digimon World: Next Order - February 22 (Switch, PC)
After the Fall - February 22 (PS5|PSVR 2)
Blood Bowl 3 - February 23 (PC, PS5, XSX|S, PS4, XBO, Switch)
Sons of the Forest - February 23 (PC)
Kerbal Space Program 2 Early Access - February 24 (PC)
Theatrhythm Final Bar Line - February 24 (PS4, Switch)
Kirby's Return To Dream Land - February 24 (Switch)
Octopath Traveler 2 - February 24 (PS5, PC, PS4, Switch)
Scars Above - February 27 (PS5, PS4, Xbox Series X|S, Xbox One, PC)
Destiny 2: Lightfall - February 28 (PS5, PS4, XSX|S, XBO, PC)
Upcoming games in March 2023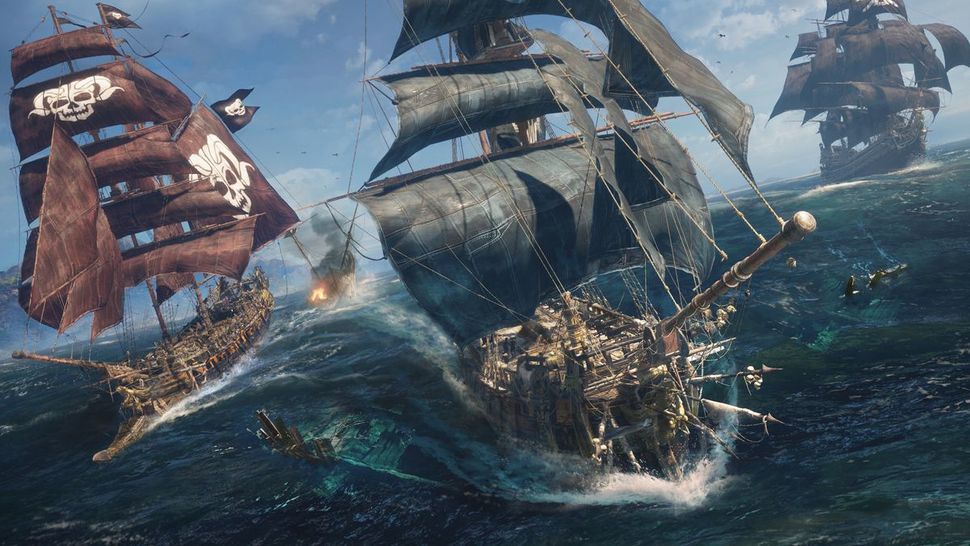 The Day Before - March 1 (PC, XSX|S, PS5)
Wo Long: Fallen Dynasty - March 3 (PS5, XSX|S, PS4, XBO, PC)
The Last of Us: Part 1 - March 3 (PC)
Bayonetta Origins: Cereza and the Lost Demon - March 17 (Switch)
Star Wars Jedi: Survivor - March 17 (PC, PS5, XSX|S)
Have a Nice Death - March 22 (Switch)
Resident Evil 4 Remake - March 23 (PS5, XSX|S, PS4, PC)
Crime Boss: Rockay City - March 28 (PC)
Amnesia: The Bunker - March TBC (XSX|S, PS4, XBO, PC)
System Shock Remake - March TBC (PS5, PS4, XSX|S, XBO, PC)
Fitness Boxing Fist of the North Star - March TBC (Switch)
Upcoming games in April 2023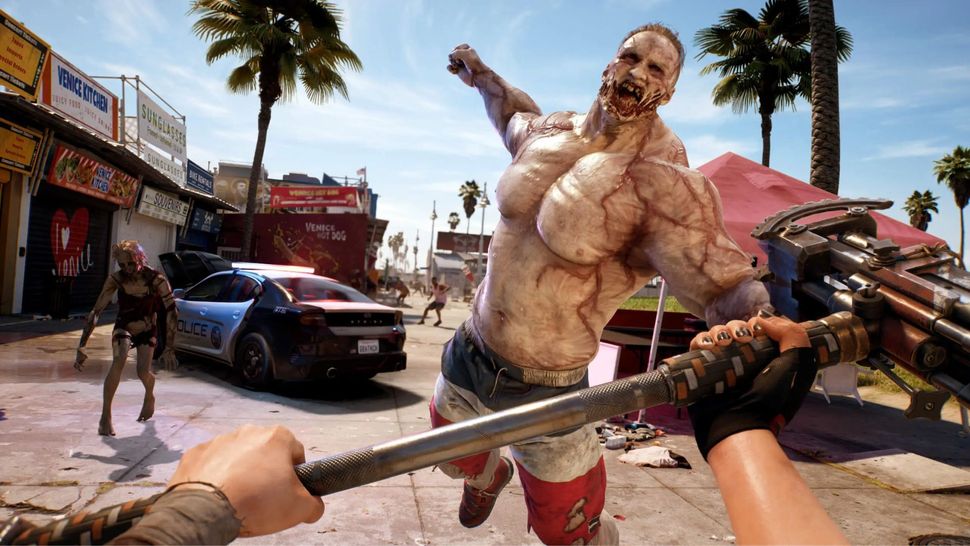 Hogwarts Legacy - April 4 (PS4, Xbox One)
Mega Man Battle Network Legacy Collection - April 14 (Switch, PS4, PC)
God of Rock - April 18 (PS5, PS4, PC, Switch, Xbox Series X|S, Xbox One)
Minecraft Legends - (PS5, PS4, PC, Switch, Xbox Series X|S, Xbox One)
Horizon Forbidden West: Burning Shores DLC - April 19 (PS5)
Dead Island 2 - April 28 (PS5, XSX|S, PC, PS4, XBO)
Star Trek: Resurgence - April TBC (P55, XSX|S, PC, PS4, XBO)
Upcoming games in May 2023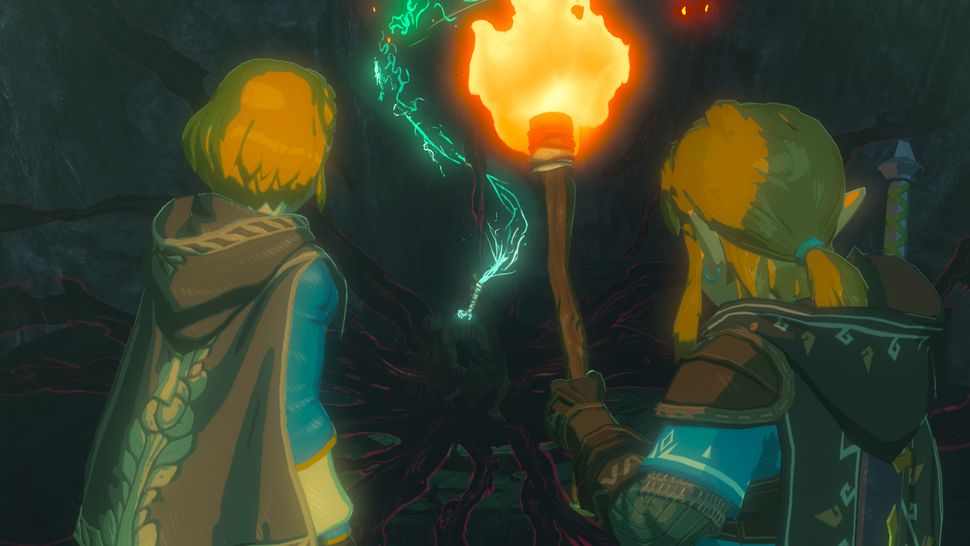 Redfall - May 2 (XSX|S, PC)
The Legend of Zelda: Tears of the Kingdom - May 12 (Switch)
Suicide Squad: Kill the Justice - May 26 (PS5, XSX|S, PC)
Upcoming games in June 2023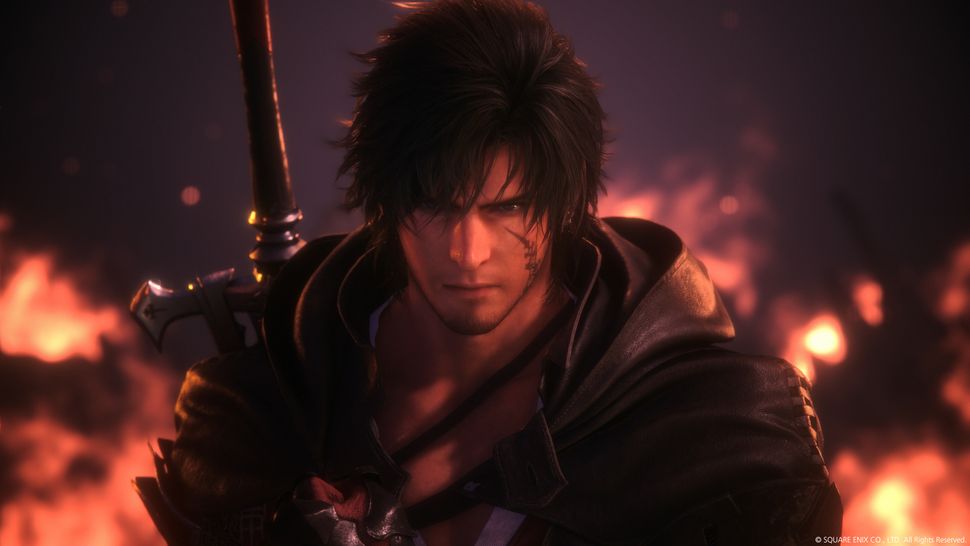 Street Fighter 6 - June 2 (PS5, PS4, XSX|S, PC)
Diablo 4 - June 6 (PS5, XSX|S, XBO, PS4, PC)
Final Fantasy 16 - June 22 (PS5)
Upcoming games in July 2023
Hogwarts Legacy - July 25 (Switch)
Upcoming games in August 2023
Baldur's Gate 3 [Full Release] - August TBC (PC)
TBC 2023 and beyond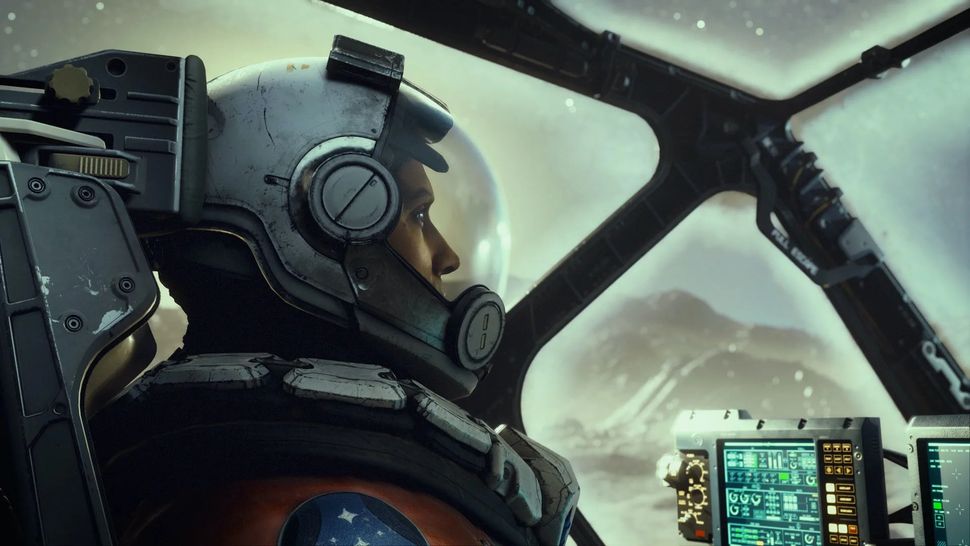 TBC 2023
Starfield - Q1/Q2 2023 (XSX|S, PC)
Dead Cells: Return to Castlevania - Q1 2023 (PC, PS5, XSX|S)
Lost Eidolons - Early 2023 (XSX|S)
Layers of Fears - Early 2023 (PS5, XSX|S, PC)
Fatal Frame: Mask of the Lunar Eclipse - Early 2023 (PC, PS4, PS5, XSX|S, XBO, Switch)
Returnal - Early 2023 (PC)
Tales of Symphonia Remastered - Early 2023 (PS4, XBO, Switch)
Tchia - Early 2023 (PS5, PC, PS4)
Nightingale - First Half 2023 (PC)
The Last Case of Benedict Fox - 'Spring 2023' (XSX|S, PC)
Forza Motorsport - TBC 2023 (PC, XSX|S)
Final Fantasy 1-6 Pixel Remaster Collection - 'Spring 2023' (Switch, PS4)
Hollow Knight: Silksong - 'Summer 2023' (PS5, XSX|S, PS4, XBO, PC, Switch)
Marvel's Spider-Man 2 - 'Fall 2023' (PS5)
Final Fantasy 7 Rebirth - 'Winter 2023' (PS5)
Story of Seasons: A Wonderful Life - 'Summer 2023' (Switch)
After Us - TBC 2023 (PC, PS5, XSX|S)
Alan Wake 2 - TBC 2023 (PS5, XSX|S, PC)
Aliens: Dark Descent - TBC 2023 (PS5, XSX|S, PS4, XBO, PC)
Among Us VR - TBC 2023 (PS5|PSVR 2)
Arc Raiders - TBC 2023 (PS5, XSX|S, PC, PS4, XBO)
Ark 2 - TBC 2023 (XSX|S, PC)
Armored Core 6 - TBC 2023 (PC, PS5, XSX|S, PS4, XBO)
Assassin's Creed Mirage - TBC 2023 (PS5, XSX|S, PC, PS4, XBO)
Avatar: Frontiers of Pandora - TBC 2023 (PS5, XSX|S, PC, Amazon Luna)
Banishers: Ghosts of New Eden - TBC 2023 (PS5, XSX|S, PC)
Crash Team Rumble - TBC 2023 (PS5, XSX|S, PS4, XBO)
Cyberpunk 2077: Phantom Liberty Expansion - TBC 2023 (PS5, XSX|S, PC)
Demeo - TBC 2023 (PS5|PSVR 2)
EA Sports FC - TBC 2023
Exoprimal - TBC 2023 (PS5, PS4)
Homeworld 3 - TBC 2023 (PC)
Honkai: Star Rail - TBC 2023 (PC)
Hyenas - TBC 2023 ( PS5, XSX|S, PS4, XBO, PC)
Immortals of Aveum - TBC 2023 (PS5, XSX|S, PC)
Like a Dragon Gaiden: The Man Who Erased His Name - TBC 2023 (PS5, XSX|S, PC, PS4, XBO)
Minecraft Legends - TBC 2023 (PS5, XSX|S, PS4, XBO, PC, Switch)
Oxenfree 2: Lost Signals - TBC 2023 (PC, Switch, PS4, PS5)
Payday 3 - TBC 2023 (PC confirmed, consoles TBC)
Pikmin 4 - TBC 2023 (Switch)
Pragmata - TBC 2023 (PS5)
Remnant 2 - TBC 2023 (PS5, XSX|S, PC)
Replaced - TBC 2023 (PC, XBO, XSX|S)
Routine - TBC 2023 (XSX|S, XBO, PC)
S.T.A.L.K.E.R. 2: Heart of Chernobyl - TBC 2023 (XSX|S, PC)
Star Wars: Tales From The Galaxy's Edge - Enhanced Edition - TBC 2023 (PS5|PSVR 2)
Stormgate - TBC 2023 (PC)
Super Bomberman R 2 - TBC 2023 (Switch)
The Wolf Among Us 2 - TBC 2023 (PS5, XSX|S, XBO, PS4, PC)
Warhammer 40,000 Space Marine 2 - TBC 2023 (PS5, XSX|S, PC)
Witchfire - TBC 2023 (PC)
WWE 2K23 - TBC 2023
TBC 2024
Earthblade - TBC 2024 (PC)
Like A Dragon 8 - TBC 2024 (PS5, PC, XSX|S)
Rise of the Ronin - TBC 2024 (PS5)
TBC
Assassin's Creed Infinity: Codename Hexe – TBC (PS5, PC, XSX|S)
Assassin's Creed Infinity: Codename Red – TBC (PS5, PC, XSX|S)
Avowed - TBC (XSX|S, PC)
Beyond Good and Evil 2 - TBC
BioShock 4 - TBC
Death Stranding 2 - TBC (PS5)
DokeV - TBC (PC, PS5, XSX|S, PS4, XBO)
Dragon Age: Dreadwolf - TBC
Dune: Awakening - TBC (PS5, XSX|S, PC)
Everwild - TBC (XSX|S, PC)
Fable - TBC (XSX|S, PC)
Fallout 5 - TBC
GTA 6 - TBC
Hades 2 - TBC (PC)
Haunted Chocolatier - TBC
Hellblade 2: Senua's Saga - TBC (XSX|S, PC)
Indiana Jones - TBC
Marvel's Wolverine - TBC (PS5)
Kingdom Hearts 4 - TBC
Mass Effect 5 - TBC
Metroid Prime 4 - TBC (Switch)
Prince of Persia: The Sands of Time Remake - TBC (PS4, PS5, XBO, XSX|S, PC)
Project 007 - TBC
Project Mara - TBC (XSX|S, PC)
Skull and Bones - TBC (PS5, PC, XSX|S)
Splinter Cell remake - TBC
Star Wars: Knights of the Old Republic Remake - TBC (PS5)
Star Wars Eclipse - TBC
State of Decay 3 - TBC (XSX|S, PC)
Tekken 8 – TBC (PS5, PC, XSX|S)
The Elder Scrolls 6 - TBC
The Lord of the Rings: Gollum – TBC (PS4, PS5, XSX|S, XBO, PC)
The Outer Worlds 2 - TBC (PC, XSX|S)
The Sims 5 - TBC
The Witcher 4 - TBC
Wonder Woman - TBC