Metal Gear Solid 3 remake - everything we know
Metal Gear Solid Delta: Snake Eater plans to revisit the esteemed MGS 3 with more modernized content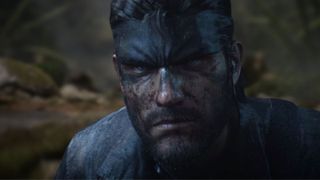 (Image credit: Konami)
The Metal Gear Solid 3 remake is going to be one of the most hotly anticipated games of this generation. And now we've had time to let the announcement trailer marinade a bit, there are even more reasons to get excited about revisiting one of the most esteemed Metal Gear Solid games ever made.
Almost twenty years after the release of the original, we expect the remake to recreate a similar experience while boasting more modernized mechanics and visuals. Titled Metal Gear Solid Delta: Snake Eater, and also being referred to as just 'Metal Gear Solid Delta', the information we have regarding the title right now is incredibly thin on the ground, but that hasn't stopped it from becoming one of the most anticipated upcoming games.
Though while we've seen a trailer that contains a few good easter eggs and nods to the series, we're yet to see any in-game action or details. We've still managed to scrape together all the information we do have, so here's everything we know about the Metal Gear Solid 3 remake.
Metal Gear Solid 3 Remake - Cut to the chase
What is it? A remaster of the esteemed Metal Gear Solid 3: Snake Eater
When does it come out? TBA
What can I play it on? PlayStation 5, Xbox Series X|S, PC
Who is making it? Konami
Metal Gear Solid 3 remake platforms
We don't know a release date, but we do know which platforms the game is set to arrive on, and surprisingly it's not a PlayStation exclusive (given the history of the series being exclusive to Sony's consoles). Metal Gear Solid Delta: Snake Eater will come to PS5, Xbox Series X|S, and PC. Whether or not it'll be available on day one on Xbox Game Pass is also yet to be announced - though news of this could come around, or after, a concrete release date is confirmed.
Unfortunately, the game isn't going to receive any last-gen ports, so if you're still rocking older hardware, it might be worth looking to upgrade your setup prior to release if the game is a must-play for you. With how highly praised the original game was, there's a strong chance that once the remake arrives it could fall among not only the best games on Xbox Series X, but the best PS5 games too.
Metal Gear Solid 3 remake trailers
We've only received one Metal Gear Solid 3 remake trailer so far, and it doesn't give any information away regarding in-game content. Instead, it takes us through an animated rendition of the jungle landscape players of the original Metal Gear Solid 3 may recognize.
After following a colony of ants, followed by a bird in flight, and then a large snake and crocodile, we get our first glimpse at Snake. The end of the trailer announces the name Metal Gear Solid Delta: Snake Eater, but we don't receive anything about platforms or a release date.
What we can glean from the trailer though are a bunch of call-backs, nods, and 'easter eggs' which are great fun for existing fans to identify - even if we don't see any in-game action or mechanics. Some specifically good nods are being able to make out the silhouette of the Shagohod in the clouds at the beginning, the parrot almost certainly being The End's companion bird, and the poison dart frog giving a nod to The Fear.
Also, as well as the trailer, the official screenshots that have been released make for great viewing too: and importantly seem to indicate that environments and spaces won't be drastically changed, and will get the beautifying treatment while retaining their original layout, style, and features.
Metal Gear Solid 3 remake story and setting
With such a short trailer to go off, there's a huge amount to learn about the story and setting of the Metal Gear Solid 3 remake. That said, since it's revisiting the original MGS 3 game, there are a few conclusions we can draw based on what we already know. The majority of the setting of Metal Gear Solid 3 is in a jungle in Russia, during the Cold War, which is echoed through the brief pan we receive in the announcement trailer.
The story has been confirmed to remain the same as the original game, so if you've already played the 2004 version, you'll probably know what to expect. But, if you're among the players who are yet to experience what Metal Gear Solid 3 has to offer, and you'd rather now wait for the remake rather than play the original, then the story is still worth brushing up on so you'll be able to experience the high-stakes action without having to learn too much on the spot.
MGS 3 serves as a prequel to the rest of the saga, and because of this, it lays out the origins of Big Boss, a major character within the series, and walks you through the infiltration of Soviet territory to prevent the construction of a weapon of mass destruction. It becomes your job as 'Naked Snake' to carry out missions (as part of the larger mission at hand) translated through radio messages, boss fights, stealthy espionage action, and to avoid blowing your cover to do what's right.
In addition to setting up the series, MGS 3 is the first game (despite being a prequel) to stray from the traditional formula of Metal Gear Solid games in terms of its technology, relying more on using the wilderness to your advantage rather than leaning on and defending yourself against high tech. Even though you can use it to your advantage, the wilderness and its ferocious inhabitants are also ready to blow Snake's cover, so you need to stay alert at all times.
Metal Gear Solid 3 remake gameplay
Similarly to the story, we expect the Metal Gear Solid 3 remake gameplay to stick pretty closely to the source material. While the general premise of stealth missions and combat-heavy interactions is expected to continue, we do expect the newest reiteration of the game to feel more polished in comparison to its 2004 counterpart.
That said, we haven't seen any of the gameplay yet, so there could be several mechanics that have been fine-tuned or adapted to make the experience more streamlined and up-to-date. As confirmed in a Tweet posted on the official Metal Gear Solid page, MGS Delta: Snake Eater, is intent to be a 'faithful recreation of the original story and game design, while evolving the gameplay with stunning visuals and a seamless user experience.' Perhaps the game will get similar treatment to the Resident Evil remakes of recent years, with a full overhaul of the camera and mechanics to bring the game into the 21st century.
The content of the original game was praised for being before its time, like thermal imaging, so we are keen to see how exactly these are adapted for a more beneficial user experience. Mechanics such as healing were pretty challenging throughout the original and included a lot of in-menu work, but whether or not this will be among the elements being evolved is currently unknown. If there's an aim to make this, in particular, more fluid, then this would be music to the ears of a lot of existing fans, as well as a new audience.
So, while there's still a lot to uncover about how exactly the remake will build upon the foundations set by the original, we aren't going in entirely blind. We do expect that a lot of the general mechanics will remain the same to replicate the original experience to a more modern standard.
Metal Gear Solid 3 remake news
Metal Gear Solid Delta: Snake Eater will contain all the original voices
As confirmed in a Tweet, all the original voices from the 2004 Metal Gear Solid 3 will be used in the remake. Rather than inviting voice actors back to re-record lines, the audio will be taken from the original game, which will feed into the honest recreation the remake promises to deliver.
Metal Gear Solid Delta: Snake Eater announced as part of Sony's State of Play
Metal Gear Solid Delta: Snake Eater, a remake of the 2004 Metal Gear Solid 3, was announced as part of Sony's State of Play on May 24, 2023. Although the trailer showcased no in-game content or information regarding the storyline or a release date, it has been confirmed a remake is in the works and to be expected potentially in the next year or two.
Metal Gear Solid 3 remake Hideo Kojima involvement
When the official announcement of the Metal Gear Solid 3 remake came, one of the major things that fans were wondering was whether or not Hideo Kojima himself would be involved. Even though the famous game creator is no longer at Konami and has his own game development studio, the intrigue was still strong as to whether he may consult with the remake or give advice in some capacity - it is one of his games after all, and one of the best he has made.
However, as IGN reported after speaking to Konami about the remake earlier this summer. IGN asked about whether Kojima or Yoji Shinkawa - another crucial cog in the Metal Gear Solid series - would be involved. A Konami spokesperson responded plainly by saying that: "They are not involved."
So there we have it, clear as day, Hideo Kojima is not involved with the Metal Gear Solid 3 remake.
For more games worth adding to your radar, we've got information on the Clockwork Revolution release date, or if you're looking for a more bleak adventure, the Lies of P release date is rapidly approaching.
Sign up to receive daily breaking news, reviews, opinion, analysis, deals and more from the world of tech.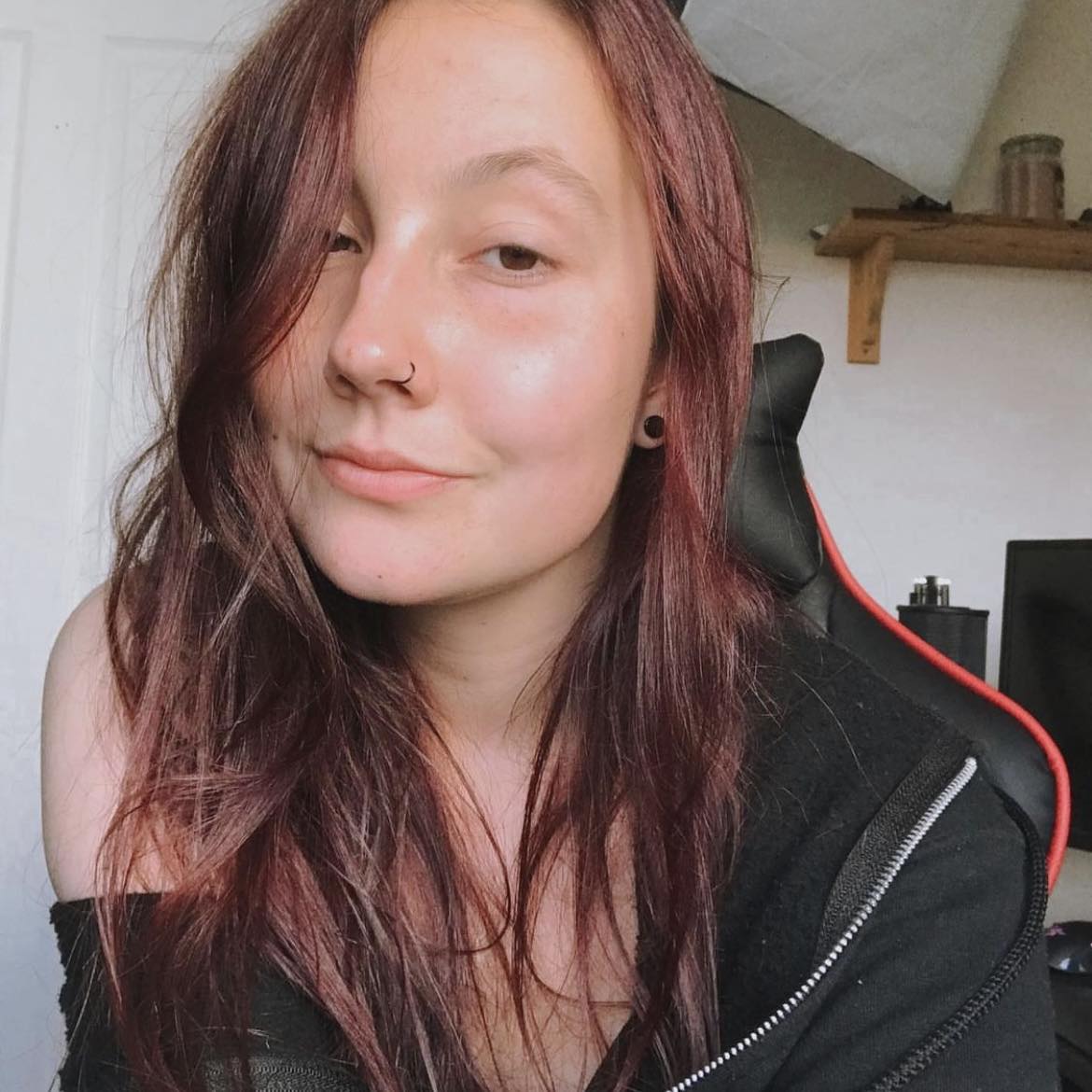 Kara is an Evergreen writer at TechRadar Gaming. With a degree in Journalism and a passion for the weird and wonderful, she's spent the last few years as a freelance video game journalist, with bylines at NintendoLife, Attack of the Fanboy, Prima Games, and sister publication, GamesRadar+. Outside of gaming, you'll find her re-watching Gilmore Girls or trying to cram yet another collectible onto a shelf that desperately needs some organizing.