Project 007 is the working title for a brand new James Bond game, the first one in nearly a decade. Developed by IO Interactive, the team behind the popular Hitman series, details about Project 007 are currently scarce. But what we do know is the game is currently in development and it will be IO Interactive's next big release.
While Project 007 doesn't feature actors from the films, we've also had a short teaser trailer. Although said teaser doesn't show any gameplay, the website confirms that the story is about James Bond's origins and it'll be "completely original" to the game. That means IO Interactive won't be borrowing stories or even actors from previous James Bond movies.
To say that there hasn't been a good Bond game in recent memory is an understatement. Throughout the storied history of James Bond video games, only a few have ever stood out. Chief among them is GoldenEye 007 on the N64, followed by some successful ventures under EA like Nightfire and Everything or Nothing. All great games, though much of what's come after them has proven disappointing.
Will we finally going to get a half-decent James Bond game with Project 007? Perhaps. Want to know more? Read on for everything we know about Project 007 below.
Project 007: cut to the chase
What is it? A James Bond game from the developer of Hitman
When can I play it? TBC
What can I play it on? TBC (PC, PS5 and Xbox Series X|S are likely)
Project 007: release date and platforms
There are no official details about when we can expect the new Project 007 game. Given we know that IO Interactive is still pulling together its development team, it could be a good few years before the new James Bond title sees the light of day.
For now, we can probably expect to see it launch on PS5, Xbox Series X/S and PC, but we don't know definitively. Given the seemingly far out release date, it seems unlikely that it'll come to Xbox One or PS4. However, since Hitman 3, IO Interactive's last major release, had a cloud version on Nintendo Switch, there's a chance Project 007 may get the same treatment.
Project 007: trailer
Teaser trailer
So far, IO Interactive has only provided us with a teaser trailer for Project 007/ We love that the teaser trailer gives us a riff on that classic Bond intro sequence we all know and love. Watch it for yourself below.
Project 007: gameplay
As it stands, we've yet to see direct gameplay, though we'd expect it to be functionally similar to IO's rebooted Hitman trilogy.
Given IO Interactive's track record, this Bond game could be one of the best spy sims to ever grace our consoles and PCs whenever it releases. Depending on how highly you value the Hitman games, you'll either be pleased or mildly indifferent to the fact that IO Interactive is taking the helm of this new project, as it shifts its focus away from the Hitman franchise.
Project 007: news and rumors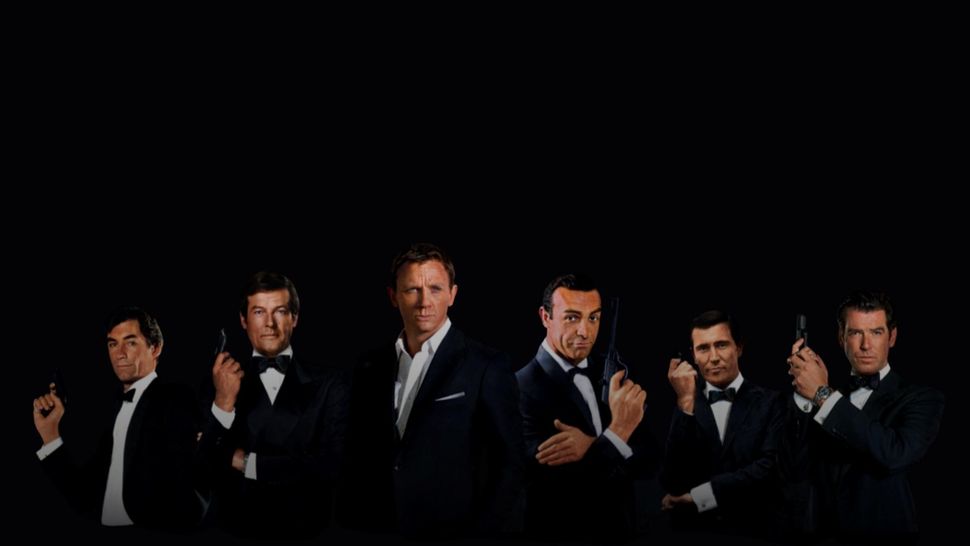 IO Interactive hires audio director for Project 007
Making an official announcement (opens in new tab) on the developer's website, IO Interactive has announced that its hired a new audio director, Dominic Vega. Having previously worked on big names like League of Legends, Ratchet and Clank: Nexus and Just Cause 4, Vega stated:
"I don't think there are many sound palettes as iconic as the James Bond universe. It's one of my favorite soundtracks of all time. Working on such an iconic franchise with IOI, and the audio team here is incredibly exciting."
We're thrilled to welcome Dominic Vega to the team as the Audio Director for Project 007. "Working on such an iconic franchise with IOI and the audio team here is incredibly exciting." says Vega.Full announcement: https://t.co/IMcRye9flL pic.twitter.com/d8ipXUwhWpJune 15, 2022
Elaborating further on this, Otto Ottosson, executive producer on Project 007, also made this statement:
"Music and sound quality are a staple of the James Bond franchise. We've been looking for the right person to join our leadership team to direct and work alongside our talented audio team to realize that experience in our game. We are very excited to welcome Dominic Vega to the project!"
Don't expect familiar actors to return
At the moment, further details on the project are few and far between, but an interview (opens in new tab) with IO Interactive's studio director did reveal that the upcoming game won't be based on any of the actors featured in the film series. Hakan Abrak described how his team "have been allowed to make [their] own digital Bond, which will not lean on a Bond actor."
In the past, almost all Bond games have relied upon the likeness to a big-screen actor as both a marketing tool and a way to ground the game narrative in a movie-like authenticity.
In the interview, Abrak also confirmed the originality of the studio's take on Bond, suggesting players could take control of a much younger 007 than fans might be used to. It makes sense, then, that Project 007 won't be based on a Bond movie actor.
Job listings emerge for Project 007
Because IO Interactive is actively recruiting a team for Project 007, we can make guesses about the upcoming game based on the type of talent the developer is looking for. According to the IO job board, the developer is on the hunt for an AI programmer (opens in new tab) with experience working on third-person action games. This isn't surprising given that Hitman is a third-person game.
But we do know it might be a little different from the Hitman franchise based on another job listing. As GamesRadar (opens in new tab) reported back in February 2021, an IO job listing was looking for a writer to create "character-driven scenes with substantial dialogue." We know there's not a great deal of that in Hitman, which suggests Project 007 could straddle the line between movie and game.