Little Nightmares 3 - everything we know
It's time to face your fears in Little Nightmares 3, set to release in 2024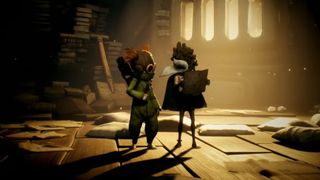 (Image credit: Supermassive Games)
Little Nightmares 3 was initially announced in October 2021, but things have been fairly quiet since it was first spoken about. After two years of waiting, the game received its first reveal trailer at Gamescom Opening Night Live in August, and we've got a fair amount of information to start building an idea of what this indie game will look and play like when it arrives next year.
With the original Little Nightmares landing on our list of the best horror games, alongside our best indie horror games, the third installment of the series has a lot of expectations to meet. That said, we still have a fair bit to learn about the game before it launches. But if you were a fan of the first two games, it's definitely an upcoming game worth keeping an eye on. Here's everything we know so far.
Little Nightmares 3 - cut to the chase
What is it? The third installment of the Little Nightmares series
When can I play it? TBA
What can I play it on? PC, PS5, Xbox Series X|S, Nintendo Switch, PS4, Xbox One
Who makes it? Supermassive Games
Little Nightmares 3 platforms
Even though we only have a very loose release timeframe of 2024 for the game, we do know which platforms the game will be available on, and surprisingly, it won't be limited to current-gen consoles. You'll be able to play Little Nightmares 3 on PC, PS5, Xbox Series X|S, Nintendo Switch, PS4, and Xbox One, so there's a huge variety of platforms to choose from once you're ready to sink into the horrors.
Little Nightmares 3 trailers
The reveal trailer for Little Nightmares 3 was shown as part of Gamescom Opening Night Live in August 2023, and offers a fairly generous look at the new setting of the title, alongside the two new protagonists. Unusually, we aren't revisiting Mono and Six of the original Little Nightmares and its sequel, but that does mean there is an entirely new blank slate to build upon for this game.
In the trailer, we meet the two new protagonists alongside a number of new enemies, as well as a glimpse at several new environments to navigate. We also got a first look at the new array of enemies, including a monstrous baby and several large, human-like creatures.
The end of the trailer presents a release window of 2024, alongside listing the platforms the game will be available on. The full trailer can be seen below:
Little Nightmares 3 story and setting
With only one trailer under our belts, and not a lot of other information out in the wild, there's still a lot we don't know about Little Nightmares 3. However, that one trailer does hint at a surprising amount of information we can dissect from that short reveal trailer. Little Nightmares is a pretty lore-heavy game, so we do expect more information to come to light as we learn more about the release date of the game, but for now, we've got a decent chunk to sink our teeth into when it comes to the story and setting of the game.
The story follows two new protagonists called Low and Alone, both of whom have different abilities that will aid your experience with the game. Although we don't know the backstory of these characters, we expect more to unravel as we crawl closer to the game's release window. Both characters are armed with a weapon unique to them, and you'll be able to select which character you wish to play which is a franchise first.
Despite not knowing much about the backstory of these characters, we do know that they are working in tandem in order to escape the setting, and similarly to how Mono and Six work in Little Nightmares 2, we are expecting the duo to support one another when it comes to the puzzle solving and potentially combat side of the game.
Whether or not the character you choose to play has an impact on how the story plays out is currently unclear, but it would be a cool addition to expand the lore of Little Nightmares, especially since Supermassive Games is the team behind this game. Given how the stories weave together in both Until Dawn and The Quarry that Supermassive made it would be an intriguing addition to the Little Nightmares series if your actions had a butterfly effect too.
In terms of setting, Little Nightmares 3 takes place in a new environment called "The Spiral" which is described as a cluster of dystopian lands built upon disturbed delusions. As we get closer to the end of the year, we are expecting more information regarding the setting to be shared.
Little Nightmares 3 gameplay
With Little Nightmares 3 being a puzzle-platform horror adventure game, there's a lot to expect from its haunting gameplay. We've only had a brief look at the in-game content from the reveal trailer, but it appears to follow the same style of content as the previous two games. Because of this, we're anticipating the game to present a lot of traditional Little Nightmares mechanics, such as sneaking past enemies to solve puzzles in larger-than-life environments, alongside elements like tense chase scenes, and platforming throughout different areas.
However, we are expecting combat to be more prominent in Little Nightmares 3 since both Low and Alone are equipped with a weapon each. For players who select to play as Low, you'll be armed with a bow and arrow, whereas players who select Alone will be armed with a wrench. This could indicate more instances of combat with various enemies, alongside utilizing these weapons for any puzzle-solving or quick escapes you might have to navigate.
Excitingly, Little Nightmares 3 will also be the first game in the series to include co-op play, so you won't have to go through the entire adventure solo. We're anticipating this game to become one of the best co-op games, especially since Little Nightmares 2 felt as though it should be multiplayer, but the feature wasn't implemented.
As a game that relies on two characters throughout its content, whether that is during puzzle solving or platforming, or even as a pair of extra hands during boss battle-esque combat, multiplayer will be a huge benefit for the game. Similarly to information regarding the story and setting, we are expecting more to come to the surface about what the game offers to set itself apart from the last two games.
In an 18-minute playthrough published by Bandai Namco, we get a first look at how co-op will feel. While the vast majority of this trailer walks us through an entirely new setting, we do gain a feel for the puzzle-solving element of the game and how crucial teamwork will be regarding progression. It seems as if both Low and Alone will not be able to progress without one another, and for once it might be preferable to play the game with a companion rather than entirely solo.
It also appears that there will be instances within the game where you are separated from one another in order to solve puzzles. Interestingly, the game doesn't use split-screen and instead focuses on one character at a time when the pair are split. With no couch co-op, this is an interesting way to approach separation since one player will effectively lose access to their character for a bit, but it does reduce the risk of getting lost within the map.
Little Nightmares 3 News
18 minutes of Little Nightmares 3 gameplay has been released
We've received our first look at in-game content within Little Nightmares 3 through a fairly lengthy video walking us through one of the games new settings - the Necropolis. We get a look at how the pair will work together in order to progress through the setting, alongside a small look at combat and the games first boss.
Little Nightmares 3 will not support couch co-op
It has been announced that Little Nightmares 3 will not have couch co-op in order to preserve "atmosphere and immersion." While the title is the first in the series to have any sort of multiplayer, players will need independent devices to play with one another. That said, both players will not need a copy of the game, and similar to It Takes Two, a friend pass will allow a second player to jump in.
Little Nightmares 3 reveal trailer shown at Gamescom Opening Night Live
Little Nightmares 3 was announced with a new reveal trailer as part of Gamescom Opening Night Live 2023. This was the first look at the game and what we can expect. Within the trailer, we quickly meet two new protagonists alongside a brief look at the new setting of the game, before it closes out with a release window and its available platforms.
While you wait for Little Nightmares 3 to release, you might want to check out the best multiplayer games on PC, or the best single-player games if you're looking for a solo experience.
Sign up for Black Friday email alerts!
Get the hottest deals available in your inbox plus news, reviews, opinion, analysis and more from the TechRadar team.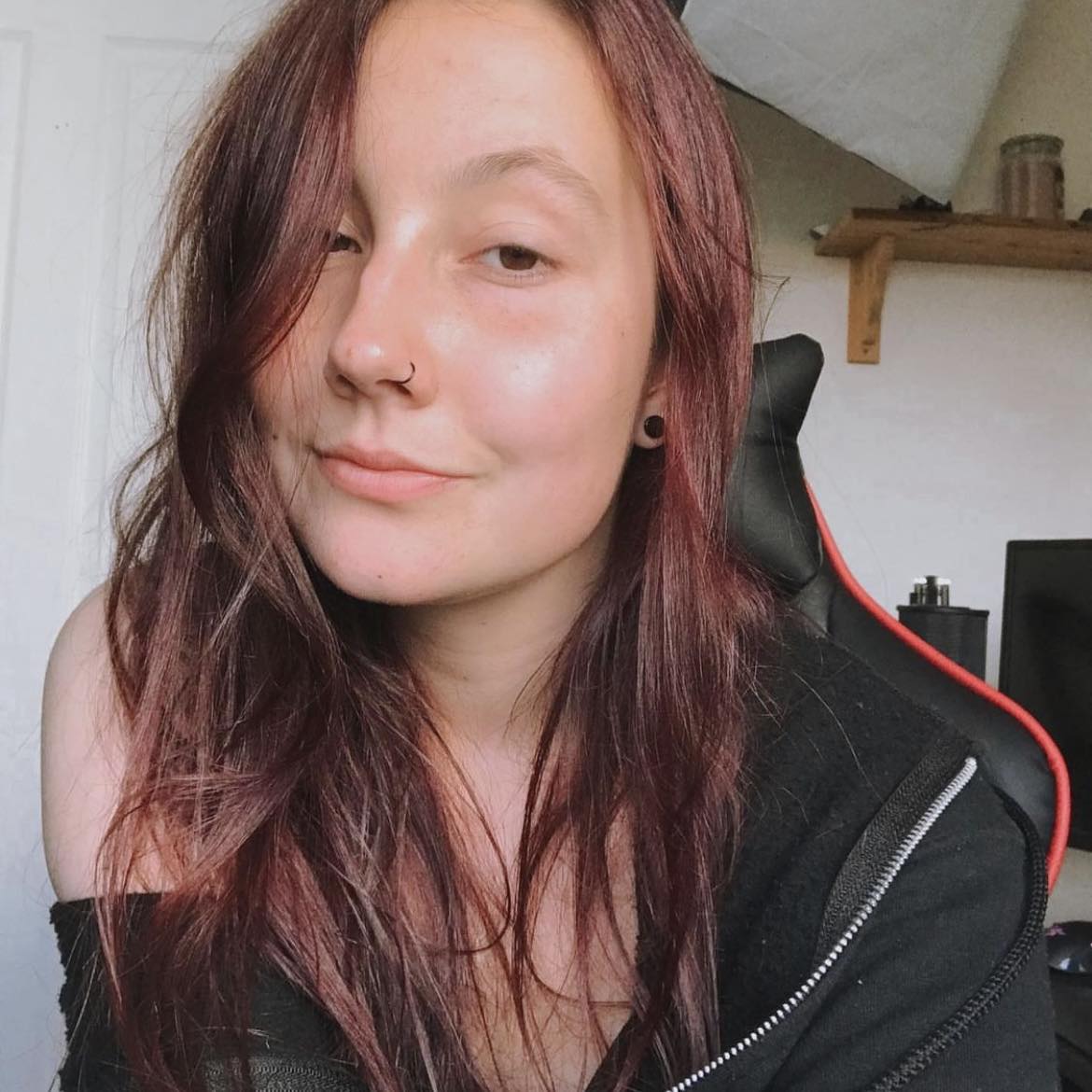 Kara is an Evergreen writer at TechRadar Gaming. With a degree in Journalism and a passion for the weird and wonderful, she's spent the last few years as a freelance video game journalist, with bylines at NintendoLife, Attack of the Fanboy, Prima Games, and sister publication, GamesRadar+. Outside of gaming, you'll find her re-watching Gilmore Girls or trying to cram yet another collectible onto a shelf that desperately needs some organizing.