Haunted Chocolatier - everything we know
Make chocolate with ghosts in Haunted Chocolatier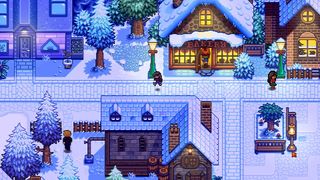 (Image credit: Eric Barone)
Haunted Chocolatier is an upcoming role-playing simulation game from the acclaimed developer behind the iconic Stardew Valley.
We've recently seen some movement from the developer, ConcernedApe, as they have posted more screenshots to their Twitter account. These small snippets have given players a glimpse as to what to expect from the cozy yet spooky RPG. There have been claustrophobic dark libraries, snowy villages, and some beautiful summary fields for fans to look at so far.
While we haven't seen much yet, it's looking like Haunted Chocolatier will shape up to be just as good as its predecessor and may hopefully even make an appearance in our best indie games list.
If you can't wait to jump into all of these lovely locations for yourself, then stay tuned to find out all the recent news concerning Haunted Chocolatier, including how the game is shaping up so far and everything ConcernedApe has told fans to date.
Haunted Chocolatier: cut to the chase
What is it? A spooky chocolate-making sim that follows the style of Stardew Valley.
When is it coming out? No release date yet
What can I play it on? PC (other platforms TBC)
Haunted Chocolatier release date speculation and platforms
For platforms, the developer has only committed to PC right now but has said he has "every intention of bringing it to the other major platforms as well."
We'll almost certainly see Haunted Chocolatier supported on Steam Deck, though we'd expect it'll come to the Nintendo Switch, Xbox Series X/S, and PS5. However, it may be a delayed release, like with Stardew Valley.
Unfortunately, the game doesn't yet have a release date of any kind - not even a vague release window. Launch details for Haunted Chocolatier are thin on the ground right now, and over on the game's FAQ page, ConcernedApe says:
"I can't commit to a release date yet. It's still relatively early in development, and I want to be able to work in peace without the pressure of a release date".
The last we heard of ConcernedApe's work on Haunted Chocolatier was in a Tweet he posted in April 2023, in which he announced that he's taking a break from working on the upcoming RPG to focus on the Stardew Valley 1.6 update.
Haunted Chocolatier trailer
The most recent trailer we got for Haunted Chocolatier came out two years ago and shows off some early in-game locations. In this we see the main character explore various large and dusty old mansions as well as jumping into landscape paintings to harvest materials and fight off small creatures. We even get to meet some locals and explore the snowy village during the two and a half minutes of footage.
There are no other trailers as of now, but if you want to keep up to date with all the developer's antics and creations, then check out ConcernedApe's official YouTube channel.
Haunted Chocolatier story and setting
It looks like Haunted Chocolatier might have more sinister elements than ConcernedApe's previous game, Stardew Valley. While the trailer shows friendly ghosts helping to manage your chocolate shop, we also meet a bartender named Nigel, who doesn't seem overjoyed to have another chocolatier rock up to the town.
We do know there'll be some lore overlap with Stardew Valley, but it remains to be seen how that'll work. So far, ConcernedApe has been keen to make clear that Haunted Chocolatier will have a self-contained identity. Reiterating that when speaking to a fan in a Twitter reply, ConcernedApe said:
"It's gonna be its own separate game with a self-contained identity... it's not a '[Stardew Valley 2]'. But there might be some shared lore; I haven't nailed down exactly to what degree the two will be connected".
Haunted Chocolatier gameplay
Thanks to the in-game footage trailer, we've got an idea of what to expect. For starters, there is a lot of similarity to Stardew Valley.
Most obvious is the return of Stardew's iconic pixelated art style, which will bring this game's new characters and locations to life. We also get to see that Stardew's combat and romance systems will be making a return.
There are also some familiar crafting and decorating systems, which will hopefully mean that players will be able to create their own unique space within this RPG. Otherwise, exploring the surrounding area and talking to residents seem very similar to what players will expect to see.
ConcerenedApe has stressed this is a game still very early in development, so it'll be a while before we'll likely see new features added to Haunted Chocolatier. There's even every chance we might find certain aspects taken away or changed.
Haunted Chocolatier news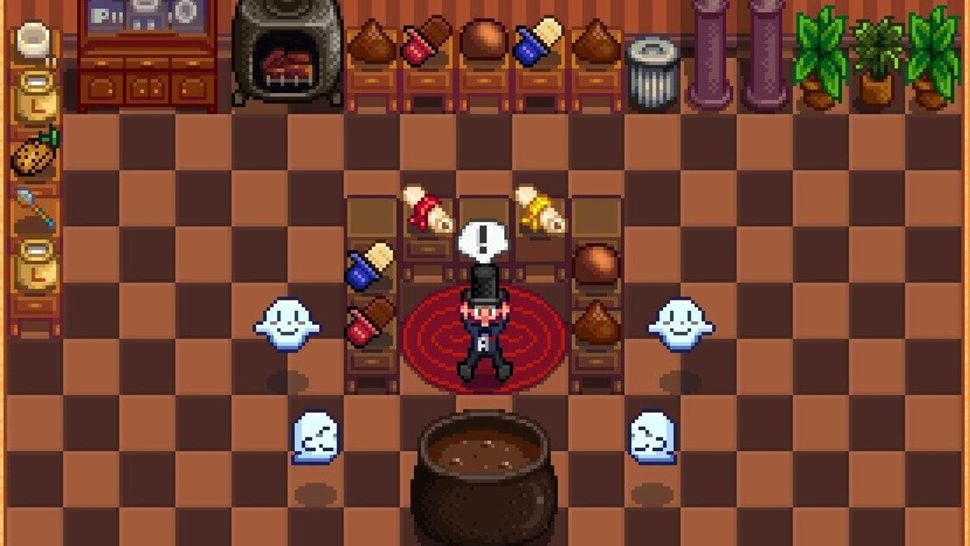 Haunted Chocolatier gets a new screenshot
Offering a small new update on the game, ConcernedApe has taken to Twitter to release a brand new screenshot. While you can't discern much from this image, it's a nice update that the project's moving ahead, if nothing else. When asked about how development was proceeding, ConcernedApe replied:
"Progress is pretty good, but it does take a long time to make a game, and I'm making this completely from scratch (Except the very rare re-use of something from Stardew [Valley], if it makes sense). Still just in the middle of the long grind".
haunted chocolatier screenshot pic.twitter.com/aHe22PgxpSAugust 2, 2022
Concerned Ape reveals chocolate concept art
Over on Twitter, Concerned Ape shared some drawing concepts for chocolates that could appear in the game. Head here to check it out.
Romantic relationships will return
Speaking in an interview with VGKami, Barone revealed that Haunted Chocolatier is bringing back romantic relationships. He didn't elaborate too much, though, stating: "There will be relationships like in Stardew Valley. I haven't decided exactly how the system will work, yet. And I expect to approach some things differently this time around."
ConcernedApe has shared four screenshots from Haunted Chocolatier
To celebrate hitting 1 million followers on Twitter, ConcernedApe has shared four new screenshots of Haunted Chocolatier, offering a look at a few areas we are yet to see within the game. Although they don't offer a huge amount of information to go off, they still show a welcome glimpse at the upcoming game.
While you wait for more info on Haunted Chocolatier, why not read about why Stardew Valley was one of the best games of last generation.
Sign up for Black Friday email alerts!
Get the hottest deals available in your inbox plus news, reviews, opinion, analysis and more from the TechRadar team.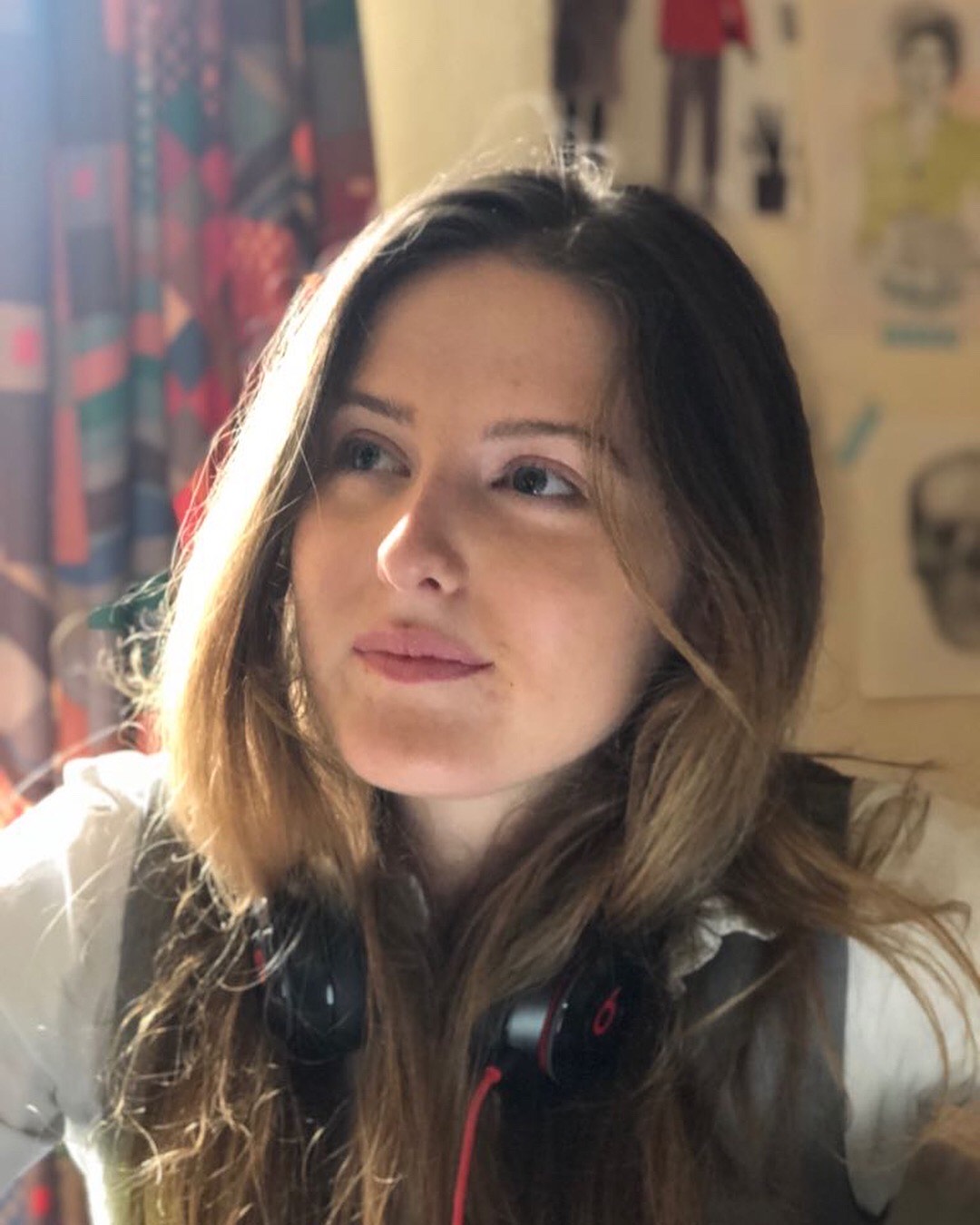 Elie is a Features Writer for TechRadar Gaming, here to write about anything new or slightly weird. Before writing for TRG, Elie studied for a Masters at Cardiff University JOMEC in International Journalism and Documentaries – spending their free time filming short docs or editing the gaming section for their student publications.
Elie's first step into gaming was through Pokémon but they've taken the natural next step in the horror genre. Any and every game that would keep you up at night is on their list to play - despite the fact that one of Elie's biggest fears is being chased.