Best cozy Switch games 2023 - unwind, relax, and chill
The best cozy Switch games will help you relax with your handheld hybrid console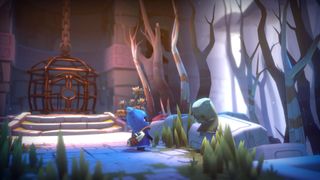 (Image credit: Hello Games)
The best cozy Switch games will have you captivated for hours on end with your handheld hybrid console. These games will give you a calm, satisfying, and relaxing way to play while the Switch's portability means you can experience this whether you're on the go in the colder seasons or settling down in a big fluffy sweater in front of a fire.
A cozy game typically offers an experience that promotes relaxation and strays away from a game that offers intense combat or challenge. Instead of the latter, cozy games often feature a repetitive loop of content that means you won't have to focus on anything too complex. What's great about playing such games on the Nintendo Switch is the sheer number that are available. So there's bound to be a cozy game to sink yourself into. Games like the ones on our list below may not necessarily be the very best Nintendo Switch games, but they are the best of their subgenre.
Whether you're after something story-based, a soothing simulator, or something filled with puzzles to keep your brain engaged and yourself entertained, there's likely something here for you. We've pulled together a list of the best cozy Switch games to help direct you toward an unforgettable heartwarming experience, be it through puzzle-solving, critter collecting, or just offering an emotional narrative to get invested in.
Best cozy Switch games 2023
Lil Gator Game
To heal the inner child
Lil Gator Game is one of the best cozy Switch games due to its wonderful charm that grabs you from the moment you lay eyes on its key art, something that's capable of captivating players of all ages. Its simplified and smooth design and environment paired with the charming array of characters make the journey supremely enjoyable. There are also enough side quests and in-game challenges - such as time trials that require you to race against other characters, or scavenger hunts for items across the island - to keep you entertained for hours and promise just enough challenge to keep you coming back even after you've finished its 3-4 hour campaign.
Why we love it:
Lil Gator Game brings out your inner child and its humorous dialogue will always have you smiling. Plus, it feels like there are always new secrets to discover as you go through the story, so you never know what you'll discover next.
This charming game focuses on fun and adventure rather than tense combat and puzzle-solving, prying into your imagination to put you into the shoes of the main character. If you're on the search for a game to ignite your inner child, then Lil Gator Game will absorb you into its arts and crafts-filled world without much challenge. It's also an unmissable adventure for fans of the Zelda series due to the homage it pays to the best Zelda games through its narrative and character design, making reference to one of the most iconic Nintendo series' without being too blatant.
The Last Campfire
A more emotive adventure
For a simple yet moving puzzle game, The Last Campfire falls among the best cozy Switch games by offering an emotionally driven narrative alongside some genuinely thought-provoking puzzles that are essential for unlocking areas of the game. There's little to no narration, and its content is simple enough to not feel wrapped up and frustrated while you play through. However the story is emotive enough to keep you absorbed and wanting to progress to help out those you come across during the adventure.
Why we love it:
The Last Campfire offers an incredibly enchanting setting alongside its puzzles, and much like a game like Journey, it has an emotional narrative without the need for dialogue.
Despite hosting no huge challenge, The Last Campfire relies heavily on its narrative and the adventure elements that accompany each new section. As you bring characters together, you'll find yourself coming back to this game to locate anyone you may have left behind during each level, since the main objective is to locate any lost 'souls' and bring them back to the central campfire in each area, so before you know it you'll have hours sunk into it. There's a basis for how many characters you need to locate before you can progress, which you may turn to when you first play through the game, but once you learn what you're doing it for by the time you reach the end, you'll come back for them.
The First Tree
When worlds collide
The First Tree is an exploration game centered around two parallel stories, which sets the basis for the entire game and also provides the opportunity to keep content exciting by offering more than one single narrative to follow. Firstly, you'll experience the tale of a fox trying to locate its missing family, and secondly, you play as a son trying to reconnect with his estranged father in Alaska. Although the two stories are completely different in terms of character, the connection you begin to string together between the two makes for a heartwarming experience.
Why we love it:
The First Tree will help you draw parallels between two tales that you probably wouldn't connect otherwise, and you become genuinely invested within its narrative that keeps you coming back time and time again.
The narrative and setting, another cold, snowy wasteland, of The First Tree is what makes this title a contender for best cozy Switch game. Although it might stray from the traditional wholesome loop of puzzle-solving, farming, or creature collecting, it offers an engrossing story, and its chilling yet enchanting setting will have you completely captivated until you reach the end and understand why you had to embark on the adventure in the first place. If you want a more emotional, meaningful journey than a standard wholesome simulation experience, then it's worth checking out.
Blanc
An adventure to share
Blanc is a fantastic game for two players looking to share an experience rather than one of the many single-player story games the Nintendo Switch offers. Instead, this co-op puzzle game will walk you through a snowy environment where you'll need to rely on one another to solve puzzles in each area to continue progressing through the game. If you've played games like It Takes Two or We Were Here, it follows the same theme of dependence on one another without being as heavy, and it's an unlikely story of two species coming together - so what's not to love?
Why we love it:
Blanc is welcoming to players of all skill levels which makes it the perfect addition to any player's library who isn't that confident when it comes to mastering an array of controls or mechanics in a game.
Although it's fairly short, it's fantastic to complete in a single sitting. So, if the rain has canceled your plans and you need some entertainment for the evening, settling down to embark on the true tale of friendship in Blanc is worthwhile. Even though it didn't quite make the cut of our best co-op games list, it's well worth adding to the best cozy Switch games if you do need a more gentle multiplayer experience. The story, despite its lack of narrative, is simple to understand once you've got stuck in and it's incredibly open to interpretation, which is one of the many reasons why Blanc is so welcoming for players and duos of all ages.
Ooblets
Some sweet little creatures
Ooblets is a comforting creature-collecting, community-building simulator in which you will be tasked with repairing Badge Town. You'll develop relationships with its inhabitants, befriend and grow the little creatures Badge Town refers to, and where the game gets its name, Ooblets. These little creatures pack enough charm in their tiny handful of pixels to be reason enough to keep coming back to this game, but once you start delving into the history of Badge Town and helping its inner groups and clubs reconnect, you'll realize these little creatures are capable of much more than just looking cute.
Why we love it:
Much like Pokemon, you will find yourself fawning over the Ooblets you collect. There are plenty of them too, and they change depending on your location and the weather, so there are always new critters to add to your collection which is reason enough to keep revisiting the game.
The quirky humor and charming appearance of this game make it incredibly easy to sink a few hours into its quests and campaign, making it an incredibly cozy Switch game, and there's enough structure to give you guidance when you need it rather than being an entirely self-directed experience. Plus, with seasonal changes and events, there's always a reason to keep coming back whenever you need something comforting and familiar. If the standard routine of Pokemon games and farming simulators has started to lose its charm, consider giving Ooblets a chance - and we promise you won't be disappointed.
A Little to the Left
It's time to get things in line
For a less narrative-driven adventure, A Little to the Left takes a standard puzzle format and produces an incredibly comforting and almost therapeutic setting, helping it fall among the best cozy Switch games. Essentially, your house is in desperate need of some TLC, and, fortunately, you've got all the time in the world to get things neat and tidy. For a player who doesn't want to directly control a character around a sprawling map, this game feels a lot easier to pick up every now and then rather than feeling like something you need to devote hours to progress through a story.
Why we love it:
A Little to the Left is a genuinely satisfying experience due to how neatly every item you find fits into drawers, cupboards, and every nook and cranny that is bound to keep you entertained. Plus, with new content updates such as the drawers and cupboards DLC, there's always a new space to neaten up.
It's simple in appearance and premise, yet incredibly satisfying since every item and trinket you come across has a place it needs to go. But, that doesn't always mean it will be easy, and there are numerous instances where you'll need to rejig and completely rearrange your setup to squeeze in more items. However, this timesink makes it a lot easier to spend hours chipping away at its puzzles and feeling incredibly satisfied by your work. Plus, there's a sweet little cat that may pop up during your puzzle-solving, and yes you are free to pet it which immediately adds to the cozy atmosphere this game offers.
Dorfromantik
A board game-esque experience
Dorfromantik, a cozy city-building simulator, will have you pouring hours into its calming content loop and hand-painted, boardgame-esque appearance. By placing tiles on a boardgame style backdrop, within this game you will begin to bring landscapes to life and explore a variety of colorful biomes, all while completing quests to fill the world with life. Similar to Before We Leave, this gentle title will keep you absorbed for hours at a time while still providing you with a reason to keep playing. Even when you feel like you're done, Dorfromantik will present you with yet another stretch of land to build from the ground up, making it an incredibly moreish cozy Switch game.
Why we love it:
Dorfromantik gives you the power to create a world from the ground up without the pressure of having to please an entire human race. It's designed to be relaxing, so the minimal focus on content management really reflects that.
It's also a steadily paced title with a lot of space to try new things, so you won't need to feel the pressure of chasing deadlines or having clients to satisfy. However, for players looking for a little more challenge, Dorfromantik also accommodates by offering the chance to beat your own high score. For a gamer who is used to high risks and high rewards, this game might be just enough balance between calm and competitive without leaving you feeling as though you've wasted your time trying to be the very best. Instead, there's always a payoff for your hard work, which is essential in cozy gaming. As long as you walk away satisfied with your landscapes, Dorfromantik has done its job.
Story of Seasons: Friends of Mineral Town
Ol' faithful
Whenever the term cozy is being tossed around regarding games on the Nintendo Switch, it's impossible to not bring a farming simulator into the mix. Given how many of them are currently available on the system, you certainly can't go wrong with one of those that started it all. Story of Seasons: Friends of Mineral Town is a rehash of the original Game Boy title so packs in all the nostalgia for players of the original too. If you have played the original, this remake will glisten with familiarity, but for new players, you have an entirely new landscape to build your farm upon, alongside a host of timelessly charming characters to befriend and develop relationships with.
Why we love it:
Story of Seasons: Friends of Mineral Town is a classic for cozy gamers due to its traditional farming sim mechanics, and now the original 2003 Game Boy title has been remade for Nintendo Switch you can experience one of the best farming games, and arguably one of the best Story of Seasons titles, on a more up to date console.
Story of Seasons lets you explore and work at your own pace, and independence is essential in the best cozy Switch games. There are no restrictions to getting certain tasks done, and the day-to-day routine makes it an experience you don't necessarily need to pour lots of thought into your actions, which is why it's an essential addition to any cozy gamers' library. If you're entirely new to the Story of Seasons series, it's a must-play, but if you're not and you still want to experience what we would argue to be one of the best additions, it's still worth checking out for a soothing experience.
Paradise Marsh
An unexpected hobby
Paradise Marsh is essentially a wildlife photography simulator, spliced with humorous dialogue and enchanting sound design. You'll wander around its world and log each different species of critter you come across. Some are harder to find than others and need specific conditions before they come out, but a little voice in the back of your head reminding you that there is a reason you need to do this in order to understand how you got here is enough to keep wandering and filling out your scrapbook.
Why we love it:
The freedom Paradise Marsh gives you once you're allowed to wander around taking photos of each critter you encounter is what makes this game a must-play.
It's incredibly simple in premise, but well worth picking up if you need a cozy Switch game that basically feels like being wrapped up in a blanket due to its warming and incredibly soft color palette and smooth character design, you need not look much further. Alongside this, it showcases almost fairytale-esque content. Birds tell poems, the stars come together to spill stories, and mushrooms give you different abilities, which feel like something straight out of a book. It's not terribly long either, so easy to play in an afternoon or evening, yet is still enchanting enough to come back to if you feel the need to revisit it.
Best Cozy Switch games - FAQs
What makes the best cozy Switch games?
The term 'cozy game' is often used as more of an umbrella term to describe games that typically require no skill or experience. The best cozy Switch games offer a more soothing experience in comparison to titles based around intense narrative, combat, or any tactical and strategic themes. You wouldn't see any of the best FPS games fall under the cozy gaming category, whereas some of the best indie games might. It's more of a per-person basis rather than a definitive definition for a certain genre.
Are farming simulators cozy games?
Most of the time farming simulators do fall under the category of cozy games, which is why a few have found their way into our list of the best cozy Switch games. Due to a repeating day-by-day cycle and often stylized and simplified design, there are a lot of farming simulators that would take the title of cozy games, like the Story of Season series, whereas some farming games with combat mechanics like Rune Factory and Harvestella might not fall into the same category due to their level of challenge. Once again, similar to defining a cozy game in the first place, it's often something governed by your own perspective rather than being an easily defined objective term.
How we made our best cozy Switch games list
The team at TechRadar Gaming has spent thousands of hours testing out games on Nintendo Switch and seeing which titles are worth recommending, especially when it comes to cozy games. Since we want to offer as diverse a list as possible, it's essential to have extensive testing and debate when it comes to the best cozy Switch games, especially with how broad the term is.
Because of this, we've got experts in certain genres such as narrative, puzzle, and farming-based games to test out the best of individual genres to ensure our list is as informed, and as accurate, as possible to help guide you to the gaming experience you're seeking.
We've also been sure to test games that didn't quite make this list so as to ensure we have a solid base of experience from which to build comparisons. Because of our extensive experience with cozy games on Nintendo Switch, we're confident that you can trust our recommendations.
If you want to make the most of your Switch, you might want to check out the best Nintendo Switch accessories. However, if you're always taking your console on the go, the best Nintendo Switch carry cases may be more your thing.
Sign up for Black Friday email alerts!
Get the hottest deals available in your inbox plus news, reviews, opinion, analysis and more from the TechRadar team.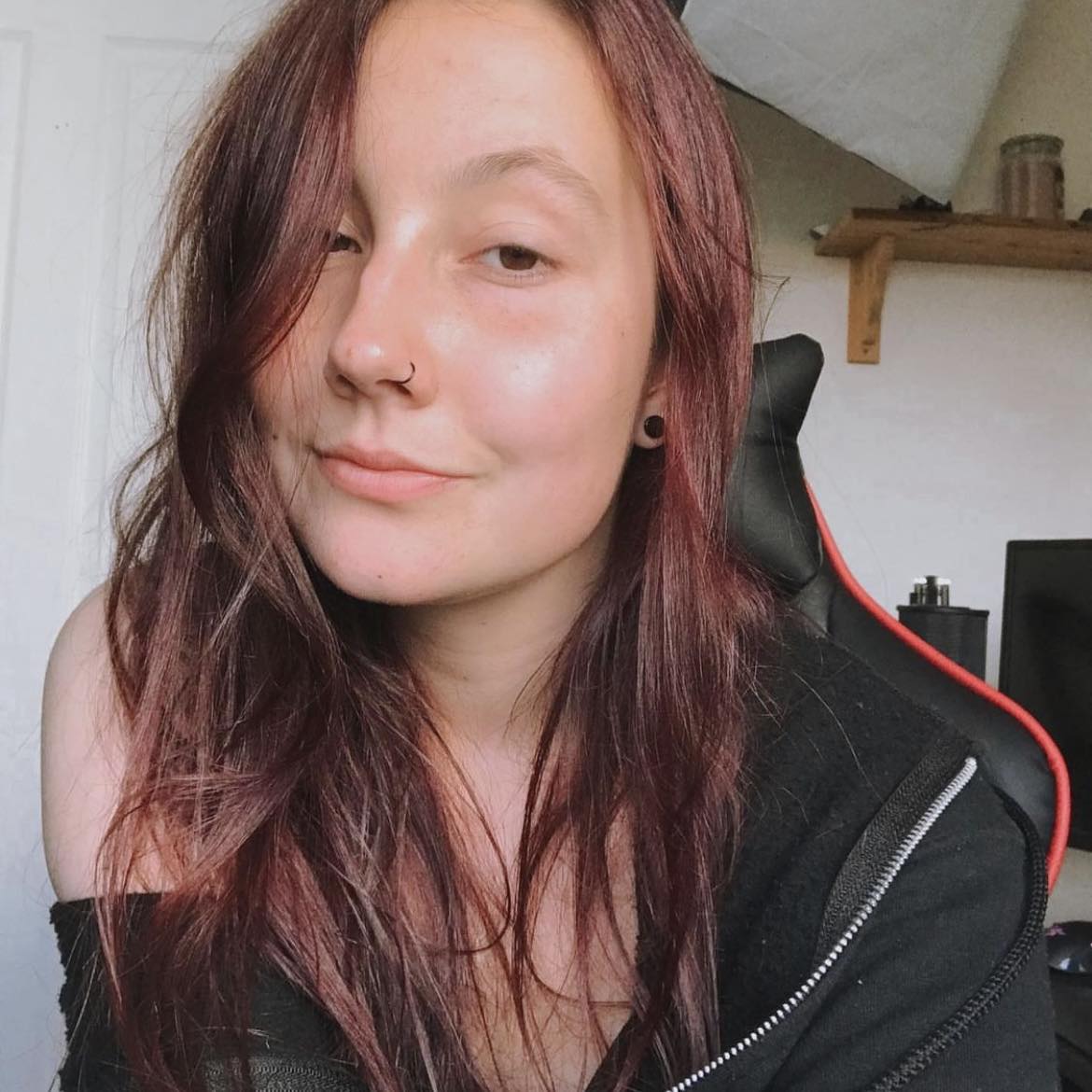 Kara is an Evergreen writer at TechRadar Gaming. With a degree in Journalism and a passion for the weird and wonderful, she's spent the last few years as a freelance video game journalist, with bylines at NintendoLife, Attack of the Fanboy, Prima Games, and sister publication, GamesRadar+. Outside of gaming, you'll find her re-watching Gilmore Girls or trying to cram yet another collectible onto a shelf that desperately needs some organizing.