Underrated Switch games: the best titles you might have overlooked
Best
Contributions from
last updated
The best underrated Switch games will offer experiences you might've missed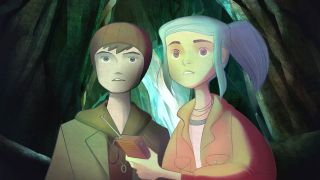 (Image credit: Night School Studio)
There are quite a few underrated Switch games on the console you may have missed among the mass of first-party releases. But, that comes as no surprise given just how many titles are available on the system, and with the number of upcoming Switch games still scheduled to release this year the list of things to play just keeps getting longer.
The best Nintendo Switch games make the handheld hybrid console worth buying, even several years after its release, but the underrated titles are what make your experience with it so unforgettable. Fortunately, we've saved you the task of sifting through the eShop to see what you can find and compiled all the games we would consider worth playing here.
This list contains a variety of genres and themes so that even among the many underrated Switch games, you can find one that sounds good to you. Whether it's strategy, a metroidvania, or an action game you're after, we've got the games for you.
Underrated Switch games
Why you can trust TechRadar We spend hours testing every product or service we review, so you can be sure you're buying the best. Find out more about how we test.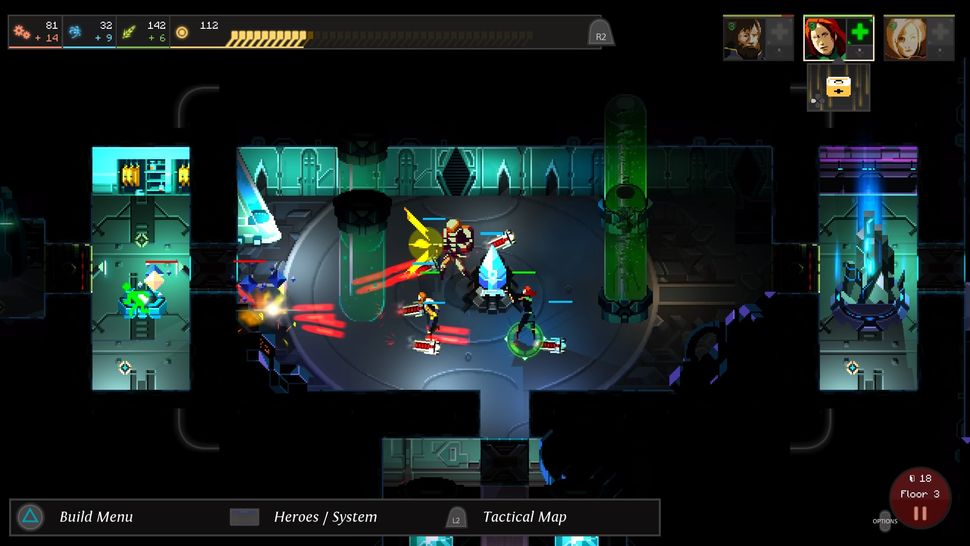 Dungeon of the Endless
Witty combination of roguelike, tower defense and strategy
Set in the same universe as Endless Space 1 and 2, Dungeon of the Endless is a roguelike that has you making your way through a crashed spaceship full of prisoners. Upon entering each room of the ship, your heroes battle any enemy inside automatically and secure the room as theirs once successful. You're trying to both win the battles that await you and keep the rooms you've secured safe from new opponents. Dungeon of the Endless is both a game about battling, defending, and managing resources to keep the ship secure.
This combination of different genres makes Dungeon of the Endless so interesting and challenging. As with many roguelikes, the battles themselves are difficult and you lose characters permanently, but there is so much more at stake than "just" characters that this game will keep you strategizing for a long time. A remake called Endless Dungeon is in the works, and hopefully, that will get the game the attention it deserves.
13 Sentinels: Aegis Rim
Strategy meets a time-travel visual novel
Not a lot of people play visual novels or even a lot of Japanese games, so we can understand if this went under, but upon release, 13 Sentinels: Aegis Rim was one of the biggest surprises of 2020. This game tells the story of 13 characters who, when strange things start to happen to them (such as a talking cat invading one character's school), start to question their reality. Across different time zones, all of them will eventually meet, lose sight of each other, and meet again, all to find out they have been chosen to pilot a group of mechs and save the world.
There is much more to 13 Sentinels than this short summary can provide. It is a story that will make you exclaim in surprise, scratch your head in confusion, and cheer with each baffling revelation. Most of the story is told by you following conversations and picking up context clues, but there are also strategy mech battles for you to overcome.
The Switch version has refined these battles, making them a little more challenging and more enjoyable overall. 13 Sentinels is the perfect game for the Switch, a tale the likes of which you won't find anywhere else, and it's only one of the most underrated Switch games because it can be a hard sell. Once you pick it up, you're going to love it.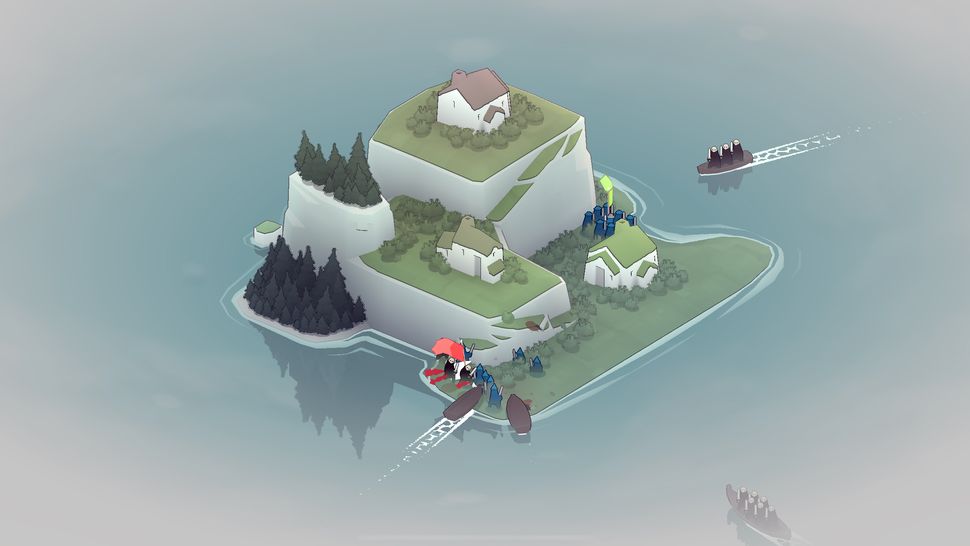 Bad North
Minimalist Viking strategy
Bad North is a beautifully animated Switch game that puts you in charge of an army of Viking warriors, beset on all sides, and we mean all sides – you can see the entire island, so that you can plan your defense accordingly. The real-time strategy is based on simple mechanics, yet can quickly get taxing if you aren't paying close attention to the layout of the islands themselves – which are effectively 3D puzzles for you to figure out how best to defend yourself.
It's a bit of a mystery how this game could land on a list of underrated Switch games, seeing as everyone loves Vikings, but Bad North's minimalistic look may have turned people off. Watching approaching boats from the mist, with the slow thud of drums in the distance, is satisfying no matter how many times you experience it.
Sunless Skies: Sovereign Edition
A Lovecraftian adventure
Developer Failbetter Games proved its knack for stories with Sunless Sea, but the sequel Sunless Skies really shines, thanks to not only a fresh batch of great stories to discover but also better ways to get into the game for all those new to the series.
The game itself is easy to explain: you steer a magical steam train through the world of Albion, going from station to station in search of anything that is either interesting or that can help your crew stay alive. On the way you encounter Eldritch monstrosities, the vastness of space, as well as members of Fallen London's working class as well as its elites. Each story you encounter hinges on your decisions, and battle, while slightly repetitive, is an often unavoidable yet thrilling outcome.
Lovers of good stories shouldn't sleep on Sunless Skies. It's likely among the more underrated Switch games because there is lots to read, but it's also a game that offers a world like no other.
Ape Out
Feel the rhythm as a gorilla fighting its way out
Enjoy jazz, bright colors, and rhythm-based violence? Then Ape Out may be for you. This top-down, single-player beat-em-up is sure to be unlike anything else you've ever played. Players take on the role of a gorilla frantically trying to escape from gun-wielding humans through a series of mazes – each one different from the last. Kill the humans in your way, and use others as shields, as you make your way through the labyrinths to victory.
This game is about timing and rhythm as much as anticipating your enemies. Ape Out gives you the satisfying feeling of absolutely mowing over your opponents if everything goes right, even though you're just trying to escape. While the gameplay is really rather simple, everything in Ape Out is elevated by the frenetic jazz soundtrack that adapts to the situation, as well as the art, which proves you don't need much to turn out a thrilling action game.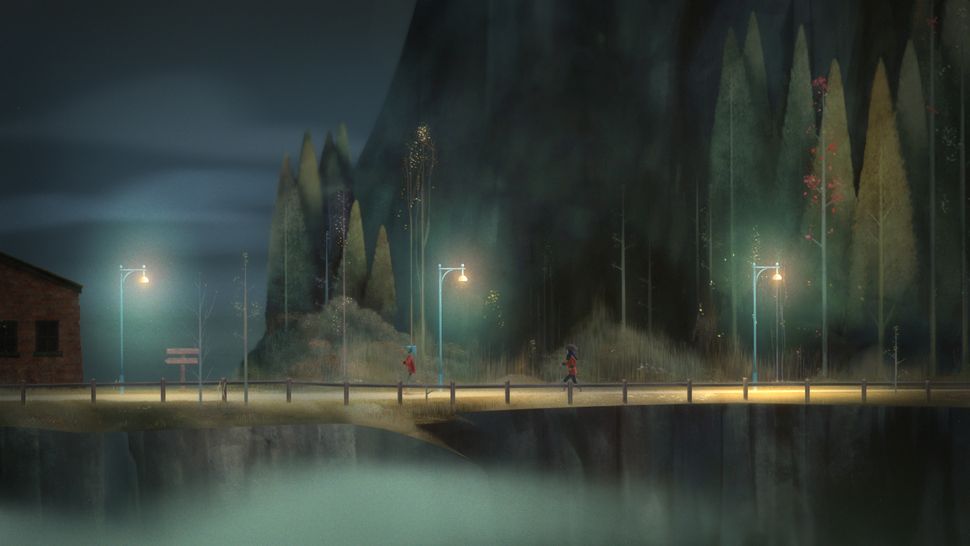 Oxenfree
A classic point-and-click adventure
Oxenfree is an excellent, underrated Switch game for those who love narrative adventures. You play as Alex, a teenager who goes on a weekend trip to an island housing a military facility with her friends and stepbrother. Unwittingly, the teens open up a supernatural rift on the island, causing things to go a bit awry. By a bit awry, we mean ghosts. They unleash ghosts on the island.
Oxenfree is largely choice-based. You're presented with various dialogue options ranging from classic teenage grumpiness to optimism, while bigger choices impact how the game plays out. Not being too gameplay-heavy may have caused Oxenfree to be overlooked, but the dialogue is stellar, both thanks to genuinely fun writing and good voice acting. Its watercolour-esque look is unique, too, while scntfc's moody soundtrack will make you a fan for life. It's not quite on par with the best horror games, but this is a teen horror with a great atmosphere you don't want to miss.
Lost in Random
A gripping fairytale about the power of choice
Lost in Random tells the story of Even, a girl who lives in a world where everything is decided by the roll of a die. This die dooms her beloved sister to a terrible fate, but Even has had enough of destiny and decides to find her sister and bring her back. However, there is no life without the die, and as such Even has one following her wherever she goes. Dice rolls determine certain situations in combat as well as the narrative, which is filled with fun characters and great voice acting.
There aren't a lot of games that try something entirely new, but the story of Lost in Random is truly a breath of fresh air, a game made with a lot of love and yet doomed to end up on a list of underrated Switch games. The world itself is reminiscent of mildly spooky things like Coraline by Neil Gaiman or The Nightmare Before Christmas, and the story is genuinely heartwarming.
Dorfromantik
Ode to hexagonal village living
Dorfromantik gives you a stack of hexagonal tiles and tells you to put them together. If you fit a corner with houses on it next to another tile's corner with houses, you get points. This way, you can build giant cities and sprawling forests, but you always have to keep the board in mind that you slowly create that way. Find the best possible combinations to score points and, most importantly, not run out of tiles.
On PC, the city-building puzzle Dorfromantik, made by a bunch of German game design students, was a great hit, but its subsequent arrival on Switch was quieter.
That's likely because a lot of people can't imagine that playing a tile-based game with a controller is that much fun, but Dorfromatink actually clears that hurdle without much fuss. What you get is the idea game for handheld sessions. Something about Dorfromantik glues you to the screen, forever convinced you can make an even bigger board. We don't want to suffer the game's pull alone, hence we include the game among the most underrated Switch games.
Salt and Sanctuary
The sidescrolling Soulslike you've been waiting for
As a shipwrecked sailor, you make your way through an uncharted, mysterious island you have to fight your way through. There are plenty of metroidvanias on the Switch and, not least of all, actual Metroid games, but Salt and Sanctuary comes with genuine Soulslike combat, something a lot of Metroidvanias attempt but not many of them get right.
Salt and Sanctuary is an unexpectedly beautiful game stuffed with things to see and inevitably kill, and it's one of the very best games of this specific genre. While there is a sequel called Salt and Sacrifice, we're not necessarily sure we like it better, the differences between the two games don't always land with us and the sequel is at its best when it works like the original, so we decided on Salt and Sanctuary.
Card Shark
A game about cheating at cards without actual card gameplay
At first, you may think Card Shark is a card game, but it's actually much better than that – Card Shark is a game about cheating at cards. As you can imagine, that isn't always easy, and Card Shark presents the different ways of cheating as a series of mini-games that take patience and often some trial and error to get right.
Once you figure it out, there is a genuine glee that comes with every successful cheating attempt. Card Shark is well-designed, both in terms of its mechanics as well as art design, and while it's not the kind of game to play over and over, there's currently nothing like it.
Underrated Switch games: FAQs
What is the most underrated Nintendo Switch game?
The most underrated Switch game is a matter of personal taste, but together with the games we list here, there are a lot more games that deserve your attention. The Persona 5 sequel Persona 5 Strikers for example is a brilliant game that many people didn't play on Switch because when it was released Persona 5 wasn't available on Switch yet. Or take Mario + Rabbids Sparks of Hope, which didn't do too great commercially but was a hit with those who actually picked it up, read our full Mario + Rabbids Sparks of Hope review for more.
Which Switch games are a must-have?
There are plenty of great Switch games out there, if you're looking for those that are absolutely not underrated, visit our list of the best Nintendo Switch games.
How we made our list of underrated Switch games
We have a strong team of experts at TechRadar Gaming who have sunk thousands of hours into playing through a huge number of titles on the Nintendo Switch. Everything from first-party offerings to humble indies has been tested and trialed by our team, so because of this, we are confident that our opinions on which underrated titles you should pick up are opinions you can trust.
We've also got a list of the best indie games in case you're looking for more underrated titles across the board.
Sign up for Black Friday email alerts!
Get the hottest deals available in your inbox plus news, reviews, opinion, analysis and more from the TechRadar team.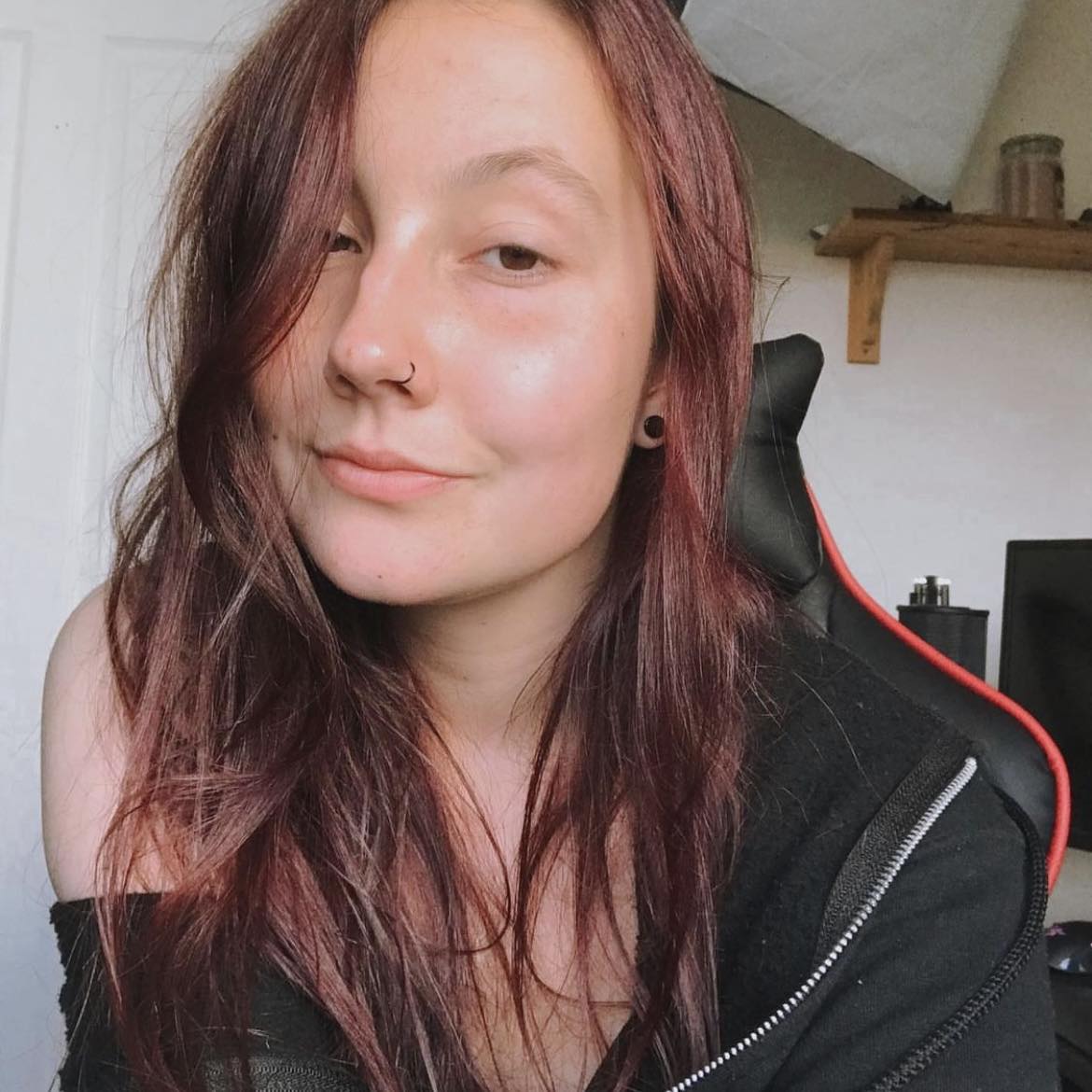 Kara is an Evergreen writer at TechRadar Gaming. With a degree in Journalism and a passion for the weird and wonderful, she's spent the last few years as a freelance video game journalist, with bylines at NintendoLife, Attack of the Fanboy, Prima Games, and sister publication, GamesRadar+. Outside of gaming, you'll find her re-watching Gilmore Girls or trying to cram yet another collectible onto a shelf that desperately needs some organizing.