In a way, what a underrated Switch game even is depends on personal taste – after all, an absolute gaming gem to you doesn't have to be a great game to most of your friends. But among the many, many games on the Nintendo eshop, some really good games are bound to get lost.
There are a variety of reasons this can happen – there are a lot of games releasing every month, and before you can get to most of them, there are already even more game for you to play. Additionally, not every game gets the amount of marketing it deserves – you're more likely to hear about a big blockbuster than a really good indie game, which is why at Techradar we have either a dedicated list for the best indie games or indie games in all of our gaming lists, such as our regular best PC games feature.
Especially before you consider buying a Steam Deck it can be useful to check what games are already available on the eShop, if an indie machine is mostly what you're looking for – Nintendo's shop isn't the greatest for idle browsing, at least in its current iteration.
It also sometimes still takes a lot word of mouth to get a game the attention it deserves, and that's where lists like this one come in – if you're looking for games that, for lack of a better term, you haven't looked for so far, this list of underrated Switch games is for you.
Underrated Switch games
Why you can trust TechRadar Our expert reviewers spend hours testing and comparing products and services so you can choose the best for you. Find out more about how we test.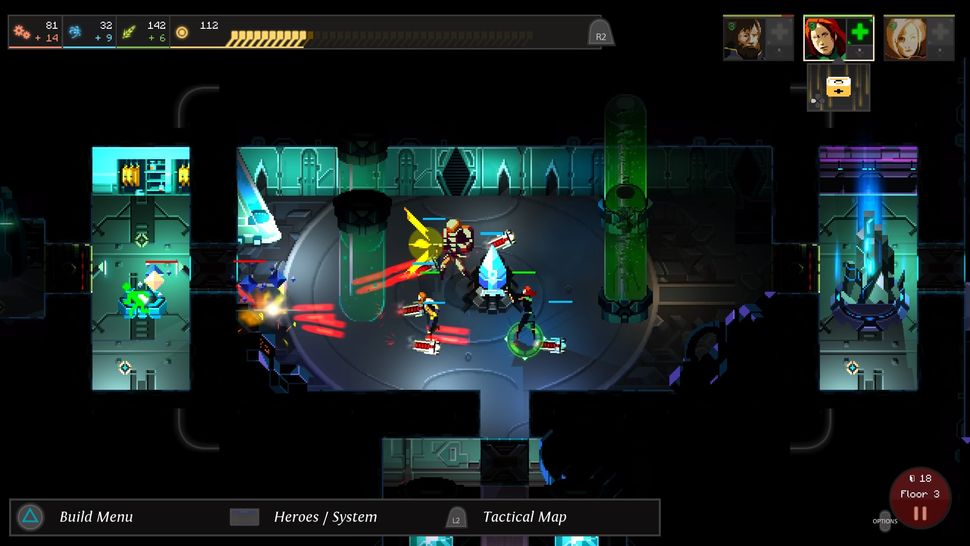 This port of a roguelike game, technically set in the same universe as the PC strategy game Endless Space is a perfect multiplayer dungeon crawler with gorgeous 2D visuals.
You pick a character with a specialty, descend ever deeper into the dungeon and fend off waves of enemies using tower defense mechanics.
Most people don't think of action games when they think of Endless Space, so you're forgiven if Dungeon of the Endless slipped your radar. But even considering its considerable age at this point, Dungeon of the Endless is a great roguelike that should stand out under the mass of comparable games available. Perhaps its remake as Endless Dungeon will get it the attention it deserves.
---
Overland is curious but definitely one of the most underrated Switch games, if just for its unrelenting bleakness – as you attempt to travel across post-apocalyptic America in search of some remnants of civilization, with plenty of pitfalls, monsters, and permadeath getting in your way.
This is a turn-based tactical strategy game in which you're trying to find enough supplies and transport for your characters to escape a relentless alien brood. Most of the time, you won't be succeeding, as Overland is a genuinely challenging game. But if you enjoy tense strategies like XCOM 2, Mutant Year Zero or Into the Breach, give Overland a look.
Beneath the dour setting lies a smart and varied strategy game, with procedurally generated levels (and characters) that feel eerily familiar each time over and the confidence to take its narrative to the only possible conclusion.
---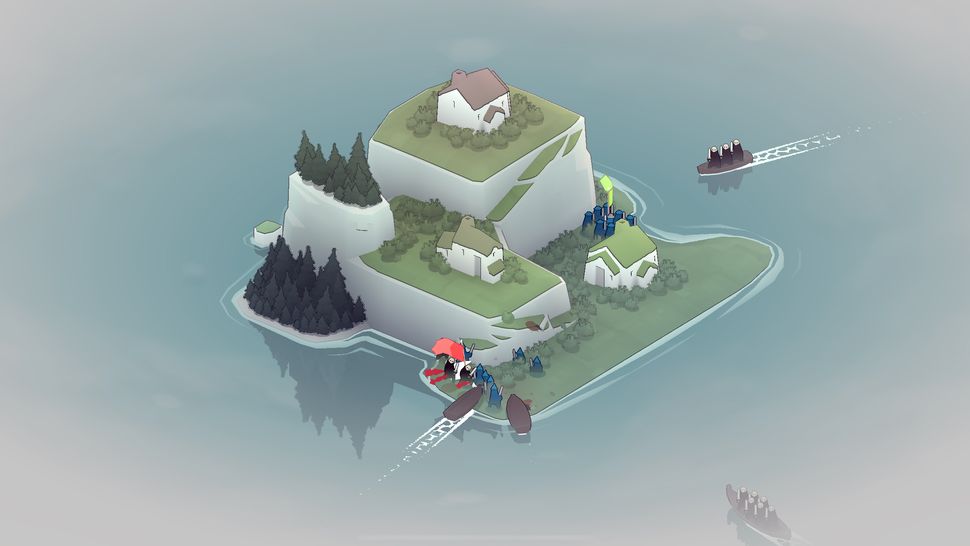 Bad North is a beautifully animated Switch game that puts you in charge of an army of Viking warriors, beset on all sides, and we mean all sides; by invaders, you have to deflect from your island home. It's not so much part of underrated Switch games as it just lacks exposure – the people who do end up playing bad North tend to love it.
It's a bit of a mystery how this game could land on a list of underrated Switch games, seeing as everyone loves Vikings, but Bad North's minimalistic look may have turned people off.
The real-time strategy is based on simple mechanics, yet can quickly get taxing if you aren't paying close attention to the layout of the islands themselves – which are effectively 3D puzzles for you to figure out how best to defend.
Watching approaching boats from the mist, with the slow thud of drums in the distance, is satisfying no matter how many times you experience it.
---
Developer Failbetter Games proved its knack for stories with Sunless Sea, but the sequel Sunless Skies really shines, thanks to not only a fresh batch of great stories to discover, but also better ways to get into the game for all those new to the series.
The game itself is easy to explain: you steer a magical steam train through the world of albion, going from station to station in search of anything that either interesting or that can help your crew stay alive. On the way you encounter Eldritch monstrosities, the vastness of space, as well as members of Fallen London's working class as well as its elites. Each story you encounter hinges on your decisions, and battle, while slightly repetitive, is an often unavoidable yet thrilling outcome.
Where Sunless Sea threw you in without much on a explanation, Sunless Skies offers and in-depth tutorial and different difficulty settings, so that the survival part of the game, which can be quite demanding, is easier (or even more difficult) for you to handle.
Lovers of good stories shouldn't sleep on Sunless Skies. It's likely among the more underrated Switch games because there is lots to read, but it's also a game that offers a world like no other.
---
Enjoy frenetic jazz, bright colors and rhythm-based violence? Then Ape Out may be for you. This top-down, single-player beat-em-up is sure to be unlike anything else you've ever played. Players take on the role of a gorilla frantically trying to escape from gun-wielding humans through a series of mazes – each one different from the last.
This game is about timing and rhythm as much as anticipating your enemies. Ape Out gives you the satisfying feeling of absolutely mowing over your opponents if everything goes right, even though you're just trying to escape.
Kill the humans in your way, and use others as shields, as you make your way through the labyrinths to victory. Oh, and the whole thing is scored by chaotic, all-percussion jazz music. The further you get, the more chaotic the music becomes. Ape Out is truly a feast for the eyes and ears.
---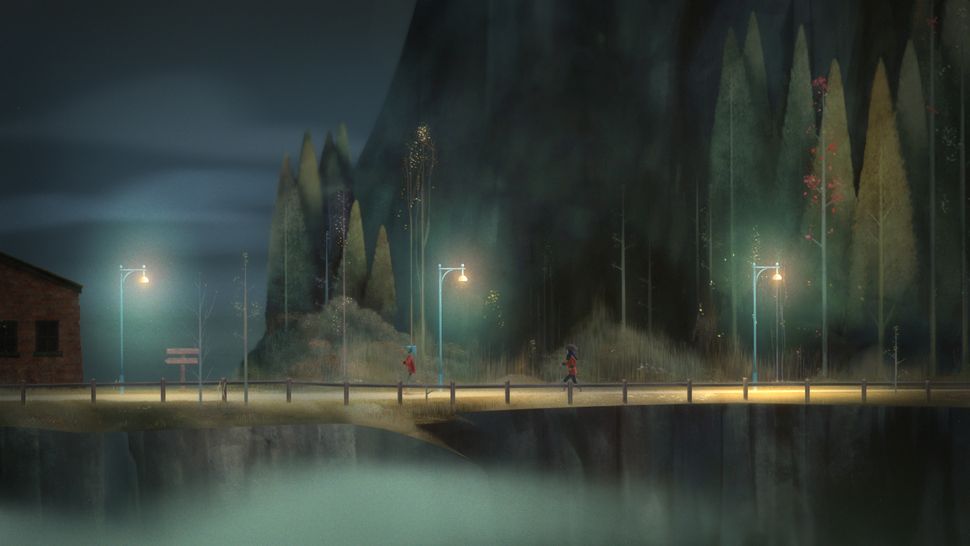 Oxenfree is an excellent, underrated Switch game for those who love narrative adventures. You play as Alex, a teenager who goes on a weekend trip to an island housing a military facility with her friends and stepbrother.
Unwittingly, the teens open up a supernatural rift on the island, causing things to go a bit awry. By a bit awry, we mean ghosts. They unleash ghosts on the island.
Oxenfree is largely choice-based. You're presented with various dialogue options ranging from classic-teenage grumpiness to optimism, while bigger choices impact how the game plays out. Not being too gameplay-heavy may have caused Oxenfree to be overlooked, but the dialogue is stellar, both thanks to genuinely fun writing and good voice acting. Its watercolour-esque look is unique, too, while scntfc's moody soundtrack will make you a fan for life.
It's not quite on par with the best horror games, but this is a teen horror with a great atmosphere you don't want to miss.
---
There aren't a lot of games that try something entirely new, but the story of Lost in Random is truly a breath of fresh air, a game made with a lot of love and yet doomed to end up on a list of underrated Switch games.
Lost in random tells the story of Even, a girl who lives in a world where everything is decided by the roll of a die. Said die dooms her beloved sister to a terrible fate, but Even has had enough of destiny and decides to find her sister and bring her back. However, there is no life without the die, and as such Even has one following her wherever she goes. Dice rolls determine certain situations in combat as well as the narrative, which is filled with fun characters and great voice acting.
The world itself is reminiscnet of mildly spooky things like Coraline by Neil Gaiman or the Nightmare Before Christmas, and the story is genuinely heartwarming. Lost in random released quietly, and ultimately the combat, as much as it's trying to do something new, may not be for everyone, but we encourage you to give it a try.
---
On PC, citybuilding puzzle Dorfromantik, made by a bunch of German game design students, was a great hit, but its subsequent arrival on Switch was more quiet.
That's likely because a lot of people can't imagine that playing a tile-based game with a controller is that much fun, but Dorfromatink actually clears that hurdle without much fuss. What you get is the idea game for handheld sessions. Dorfromantik gives you a stack of hexagonal tiles and tells you to put them together. If you fit a corner with houses on it next to another tile's corner with houses, you get points. this way, you can build giant cities and sprawling forests, but you always have to keep the the board in mind that you slowly create that way. Find the best possible combinations to score points and, most importantly, not run out of tiles.
Something about Dorfromantik, and we don't just mean its relaxing soundtrack, glues you to the screen, forever convinced you can make an even bigger board, and we don't want to suffer alone, hence we include the game among the most underrated Switch games.
---
You may not think that the console that is home to the Metroid and the 'vania in the word Metroidvania needs any more games of this type, but Salt and sacrifice doesn't just offer a lot of enemies to fight and a large world to explore.
Instead, it also comes with genuine Soulslike combat, something a lot of Metroidvanias attempt but not all of them get right. Salt and Sanctuary is an unexpectedly beautiful game stuffed with things to see and inevitably kill, and it's one of the very best games of this specific genre.
While there is a sequel called Salt and Sacrifice, we're not necessary sure we like it better, the differences between the two games don't always land with us and the sequel is at its best when it works like the original, so we decided on Salt and Sanctuary.
---
At first, you may think Card Shark is a card game, but it's actually much better than that – Card Shark is a game about cheating at cards.
As you can imagine, that isn't always easy, and Card Shark presents the different ways of cheating it wants you to try your digital hand at much like a series of mini games. Once you figure it out, there is a genuine glee that comes with every successful cheating attempt. Card Shark is well-designed, both in terms of its mechanics as well as art design, and while it's not the kind of game to play over and over, there's currently nothing like it.
---