Star Wars Eclipse - everything we know so far
News
Contributions from
last updated
Star Wars Eclipse is currently in the works over at Quantic Dream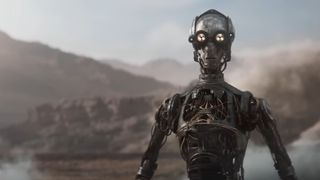 (Image credit: Quantic Dream)
Star Wars Eclipse is a narrative-driven adventure game currently in development at Quantic Dream, the studio behind Detroit: Become Human and Heavy Rain. Though we've not yet had much by way of concrete details, there's plenty of information out there for those who know where to look.
Though Star Wars Eclipse is in early stages of development, we already know that the game will be set during Star Wars' High Republic era. Set two hundred years before the Star Wars movies, the High Republic represents the glory days of the Jedi Knights and a goldmine for yet-untold Star Wars stories.
Much like previous Quantic Dream titles, Star Wars Eclipse is set to offer a branching narrative where player decisions have far-reaching consequences. Given Star Wars' emphasis on moral struggles, the beloved sci-fi universe seems like a great fit for a Qunatic Dream-style story-driven title. Should Star Wars Eclipse stick the landing, it could earn a place on our list of the very best story games. In the meantime, here's everything we know about the upcoming Star Wars title.
Star Wars: Eclipse: cut to the chase
What is it? A narrative-driven action-adventure set in the Star Wars universe
When does it come out? TBC, but likely not several years at least
What can I play it on? TBC
Star Wars Eclipse release date and platforms
Unfortunately, Quantic Dream seems to be a little too early in the development of Star Wars Eclipse to provide a solid release date. If development is still in its primary stages, we reckon we're probably not going to see Star Wars: Eclipse on virtual or literal store shelves for at least another few years.
Shortly after the game's announcement, industry insider Tom Henderson, tweeted to say that he expects the game is, at minimum, around 3 to 4 years away. In March 2022, however, he went on to report that an internal delay might have taken place and that we could be looking at a 2027 - 2028 release window.
Speaking to GamesRadar about delay rumors, Quantic Dream said, "Star Wars Eclipse has not been delayed because Quantic Dream never announced or promised a launch window for the title." Without a publicly announced release window or date given by Quantic Dream, it's difficult to know if Star Wars Eclipse has been delayed internally, or when we'll get our hands on it. A few years seems like a safe bet.
Platforms haven't been confirmed yet, either, but we expect Star Wars Eclipse to land on PS5, Xbox Series X, Xbox Series S, and PC at the very least. Given how far off this is, there's practically no chance it'll come to last-gen consoles like PS4 and Xbox One.
Star Wars Eclipse trailers
After rumors of its existence, Quantic Dream finally broke its silence on its Star Wars game with an impressive CGI trailer debuting at The Game Awards 2021. While we still can't speak of the game Star Wars Eclipse will eventually shape up to be, it looks like we'll be meeting and (playing as) a varied roster of characters.

The trailer features everything you might expect from Star Wars, including space battles, sinister-looking aliens, and a gorgeous sci-fi cityscape that looks a lot like Courascant, the capital of the Republic.
Though there have yet to be any further trailers for Star Wars Eclipse. If you want to keep your fingers on the pulse of what Quantic Dream is up to, though, we recommend keeping an eye on their YouTube channel.
Star Wars Eclipse story and setting
Star Wars Eclipse is to be the first game "set in an uncharted region of the Outer Rim during The High Republic era, known as the golden age of the Jedi," Quantic Dream's press release notes. The High Republic era takes place hundreds of years before the Skywalker saga, back when the Galactic Republic was said to be at its height.
We currently don't know how exactly Quantic Dream plans to explore this lesser-known aspect of the Star Wars universe. But we do know that we'll be taking control of multiple characters over the course of the story, as is usually the case with Quantic Dream's games.
Given the developer, expect an assortment of branching paths to play out based on your choices in the narrative. That will likely shift the story dramatically, including whatever the eventual ending will look like.
Star Wars Eclipse news
Read on to learn of all the latest news and rumors concerning the development of Star Wars Eclipse. Official news is thin on the ground at present, but we'll endeavor to keep this section updated as we learn more about Quantic Dream's ambitious project.
Eclipse retains the fundamentals of previous Quantic Dream games
Quantic Dream CEO Guillaume de Fondaumière has stated that Star Wars Eclipse won't feel too dissimilar to its previous games. In an interview with IGN Japan in September 2022, he stated:
"I think with each new title we try to innovate, we try to explore new ground. With Star Wars Eclipse we're certainly going to keep the fundamental elements of a Quantic Dream game; very strong story, very strong characters, multiple playable characters, and of course, giving the players the possibility to change, through their actions and decisions, how the story unfolds."
Developers debunk delay rumors
Quantic Dream, the studio behind Star Wars Eclipse, has recently debunked reports of a delay on the game.
In March 2022, Xfire's Tom Henderson published a report claiming that the game, which he initially estimated to be 3 to 4 years away, could be looking at a 2027 - 2028 release window after an internal delay. Henderson said in the report that the studio is struggling to attract developer talent to help create the game, pointing to repeated job postings.
In a press release published in the same month (via VGC), however, Quantic Dream stated that it's "serenely carrying on the distinct development of its three in-house productions. Now that the pre-production and prototyping phases have been achieved, 2022 will mark a new progression milestone in the production phases of these three unique titles."
Star Wars Eclipse: what we want to see
Better storytelling
This isn't so much of a Star Wars problem as it is a Quantic Dream problem. If we're being brutally honest, while the developer's games are usually a fun ride, they certainly leave a lot to be desired in terms of deep, consistent storytelling.
Quantic Dream's narratives are often quite ham-fisted in their execution with dialogue that shoots right past the realm of the dramatic and into the unintentionally hilarious. After all, who could ever forget Ethan Mars' legendary "Jason!" yell from Heavy Rain?
Judging from the Star Wars Eclipse trailer, we're in for a much more brooding, potentially darker story, perhaps more in line with recent Star Wars TV series like Andor or The Mandalorian. Hopefully, working in tandem with Lucasfilm Games, Quantic Dream can deliver a story worth remembering.
Quality action
Though action games aren't really Quantic Dream's forte, we'd be more than happy to see the developer branch out to other gameplay styles. Traditionally, most action-oriented segments in Quantic Dream's previous games are dictated by quick-time events and other scripted sequences, but there's potential here for the studio to push the boat out and maybe experiment with something a little more concrete.
This isn't to say that we should expect a title with the tight combat mechanics of Star Wars Jedi: Survivor. However, there is certainly scope for Quantic Dream to innovate in its own way, perhaps introducing combat mini-games that demand more of the player than your typical quick-time event.
That's all we know about Star Wars Eclipse so far. Before you go, be sure to check out our look at the best Star Wars games of all time.
Sign up to receive daily breaking news, reviews, opinion, analysis, deals and more from the world of tech.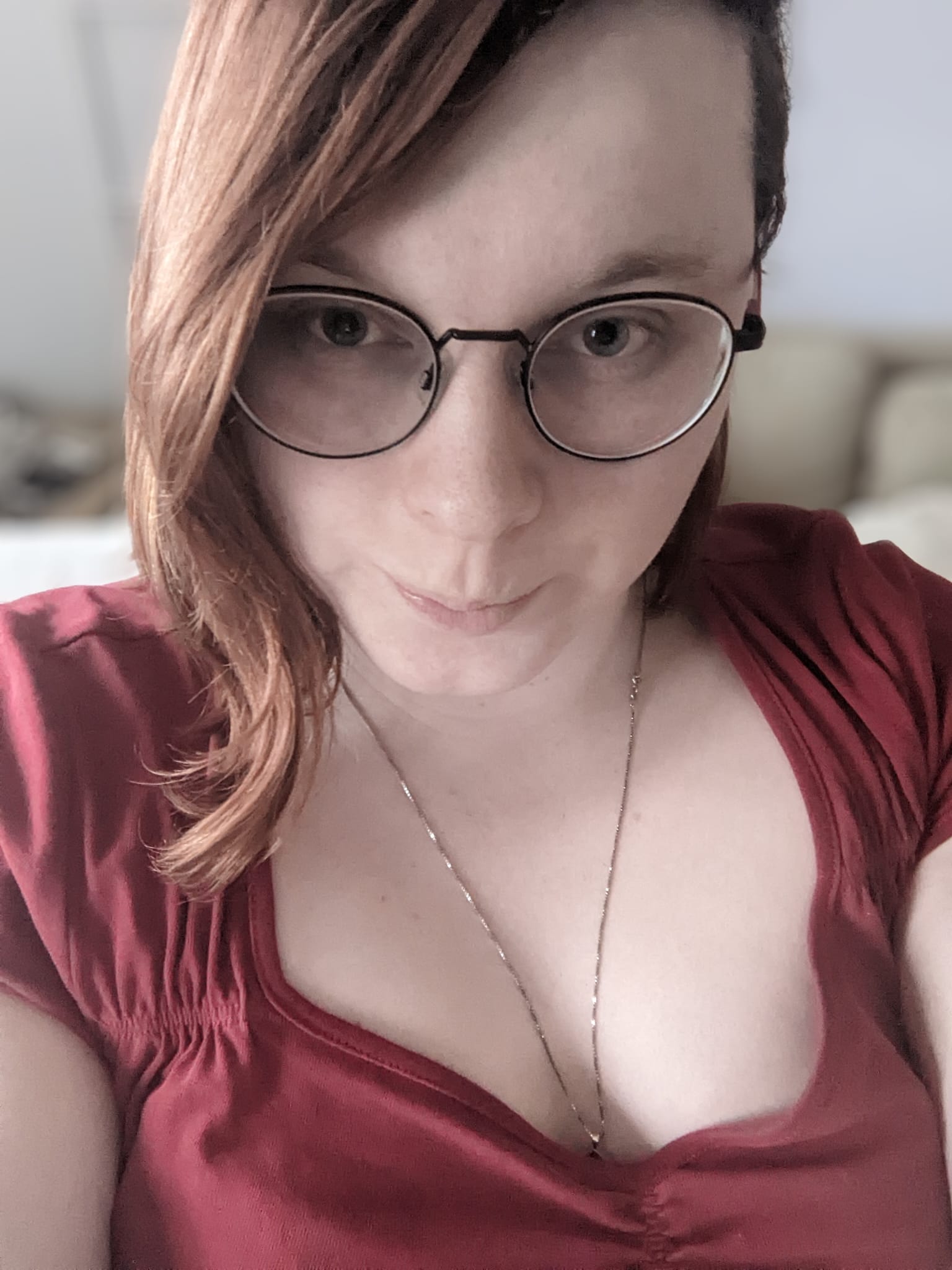 Cat Bussell is a Staff Writer at TechRadar Gaming. Hailing from the crooked spires of London, Cat is an experienced writer and journalist. As seen on Wargamer.com, TheGamer.com, and Superjumpmagazine.com, Cat is here to bring you coverage from all corners of the video game world. An inveterate RPG maven and strategy game enjoyer, Cat is known for her love of rich narratives; both story-driven and emergent.
Before migrating to the green pastures of games journalism, Cat worked as a political advisor and academic. She has three degrees and has studied and worked at Cambridge University, University College London, and Queen Mary University of London. She's also been an art gallery curator, an ice cream maker, and a cocktail mixologist. This crash course in NPC lifestyles uniquely qualifies her to pick apart only the juiciest video games for your reading pleasure.
Cat cut her teeth on MMOs in the heyday of World of Warcraft before giving in to her love of JRPGs and becoming embedded in Final Fantasy XIV. When she's not doing that, you might find her running a tabletop RPG or two, perhaps even voluntarily.