DokeV - everything we know so far
News
Contributions from
last updated
Just what is this bonkers Pokémon-like known as DokeV?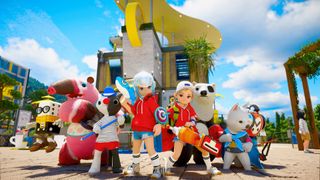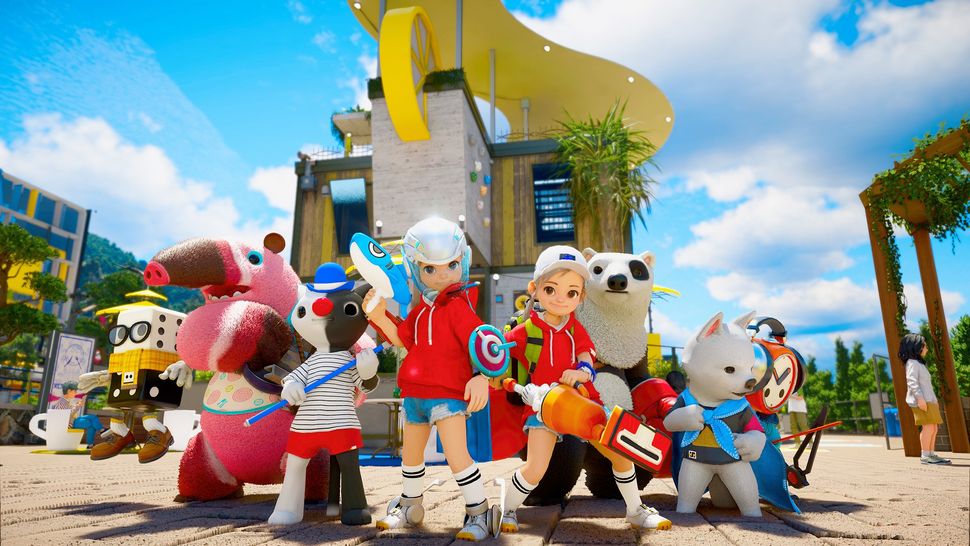 (Image credit: Pearl Abyss)
DokeV is a third-person creature battler from South Korean developer Pearl Abyss. It was officially revealed in 2019, but then shown off properly a couple of years later. Since then, details have been scarce to say the least.
Coming to Xbox Series X|S, PS5, and PC, DokeV looks to take the Pokémon Scarlet and Violet formula and turn it on its head, by having its monster battles happen in real-time. Though the game still has creature-collecting mechanics at its heart, the gorgeous graphics and the cute yet absurd-looking Dokebi that you'll be gathering definitely give DokeV its own unique flavor.

Though we've yet to see much of DokeV beyond a trailer back in 2021, the preview itself looked quite promising. The combat looked fluid and fast-paced, while the title's vibrant colors and distinctive style seemed almost magical in their bold simplicity. Though much of the game is still shrouded in mystery, we've gathered together every crumb of information we can for your reading pleasure.
DokeV: cut to the chase
What is it? An open-world action adventure with monster collecting
When can I play it? No word yet
What can I play it on? PC, PS5 and Xbox Series X/S
DokeV release date prediction and platforms
DokeV does not have a release date yet. Developer Pearl Abyss recently announced that it would not be coming out in 2023 as planned, so we're looking at 2024 at the earliest. No further updates have been given.
As for platforms, we currently know it's coming to PC, PS5, Xbox Series X|S, PS4, and Xbox One. It's unlikely that it'll come to Nintendo Switch in any capacity, though we've seen plenty of cloud versions come to the hybrid machine in recent times.
DokeV trailers
DokeV Rockstar official music video
A trailer for DokeV was shown during The Game Awards 2021 which showed the official music video for a song written especially for the game. 'Rockstar' is exactly the sort of catch K-pop bop that you'd expect. What's more, the uses in-game footage, and once again shows off how impressive DokeV's graphics and animations are. Check it out below.
Additional trailers, including a gameplay reveal trailer and a game overview can be found on the official DokeV YouTube channel.
DokeV gameplay
DokeV's an open-world action adventure, though this wasn't always the case. Initially announced as an MMO, Pearl Abyss decided to move away from this approach, making them free to do its own thing without the genre's preconceptions.
There are all kinds of wacky, wonderfully designed creatures who'll help you out in combat. According to the official website, these creatures are known as Dokebi, and the bizarre designs range from an alarm clock with headphones on, to a panda/polar bear hybrid wearing a pair of boxing gloves. So, peak character design, basically.
Judging from the 2021 trailer, Dokebi look to be stored in tiny prismatic discs, and can be unleashed during combat encounters. Each look to have their own abilities that will help you out in different ways, so we imagine choosing the right Dokebi for the job will often be key to success.
We saw a surprisingly varied amount of traversal options too. Your character is able to move on foot, as expected, but also on hoverboards, bicycles, and even a car. You can also soar through the air, Fortnite-style, via a deployable parasol, which we imagine will be useful for getting to specific places on the map fast.
So far, these trailers have featured many aspects that one could associate with a more social experience. This includes fishing, flying kites, and hanging out on a beach. We'd like to think that some cooperative experiences or hangouts will still be available to try in DokeV when it releases.
DokeV news
DokeV delayed to 2024
Unfortunately, developer Pearl Abyss announced a delay for DokeV via an earnings call at the end of last year (via Eurogamer). It will no longer be targeting 2023, and no further information was given regarding how long we'll have to wait until launch.
Genre shift
DokeV was originally billed as an MMO (massively multiplayer online) title when it was announced in 2019. However, back in August 2021, Pearl Abyss confirmed plans seem to have changed, with the developer shifting away from the MMO format to a more traditional action adventure. The official DokeV Twitter account put this in no uncertain terms:
#DokeV was initially introduced as an MMO, but we decided to move the game in a different direction and it's now a creature-collecting open world action-adventure.But regardless of genre, we're going for fun, vibrant, and adventurous! 🦙☂️August 25, 2021
This shift away from the MMO format has been quite divisive in the tweet's replies. The MMO aspect was the thing many people were most looking forward to. Others felt like the more focused approach could lead to a better, more polished game.
If you want our two cents, the MMO space is already deeply competitive. So much so that it's genuinely difficult for any MMO to gain a lasting foothold in the space. With genre giants like World of Warcraft and Final Fantasy 14 on the block, any budding new MMO would seriously have to impress to make a name for itself in the space.
While you wait for the Pokémon-esque action game DokeV, here are the best Pokémon games you can play right now.
Sign up for Black Friday email alerts!
Get the hottest deals available in your inbox plus news, reviews, opinion, analysis and more from the TechRadar team.

Rhys is TRG's Hardware Editor, and has been part of the TechRadar team for more than two years. Particularly passionate about high-quality third-party controllers and headsets, as well as the latest and greatest in fight sticks and VR, Rhys strives to provide easy-to-read, informative coverage on gaming hardware of all kinds. As for the games themselves, Rhys is especially keen on fighting and racing games, as well as soulslikes and RPGs.