Best FPS games: essential first-person shooters
Best
Contributions from
last updated
Target the best FPS games for some killer fun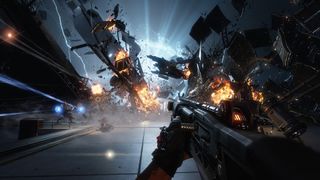 (Image credit: EA / Respawn Entertainment)
The best FPS games are loaded with action, whether you play alone or with friends. Playing a first-person shooter, especially a multiplayer game, can lead to some serious commitment – you learn the quirks of different weapons and characters and study maps and player behavior to make it to the top.
The best games also stay fresh, whether that's thanks to useful updates and new seasons, or simply because they feel different depending on who you play them with. Many first-person shooters make it onto our list of best multiplayer games for that reason. Playing in teams fosters competitiveness and it helps you bond, that's why a lot of games like Overwatch 2 or Left 4 Dead 2 become regular activities rather than games you play a few times – they are a way to challenge yourself and spend regular quality time with friends.
Some of the games on this list offer a cohesive world and a plot for you to explore, for others it's simply enough to know who your character is and how to start the action, so whether you're using crossplay or you're looking for the best game for your platform, we have the best FPS games no matter what system you're playing on.
Best FPS games
Why you can trust TechRadar We spend hours testing every product or service we review, so you can be sure you're buying the best. Find out more about how we test.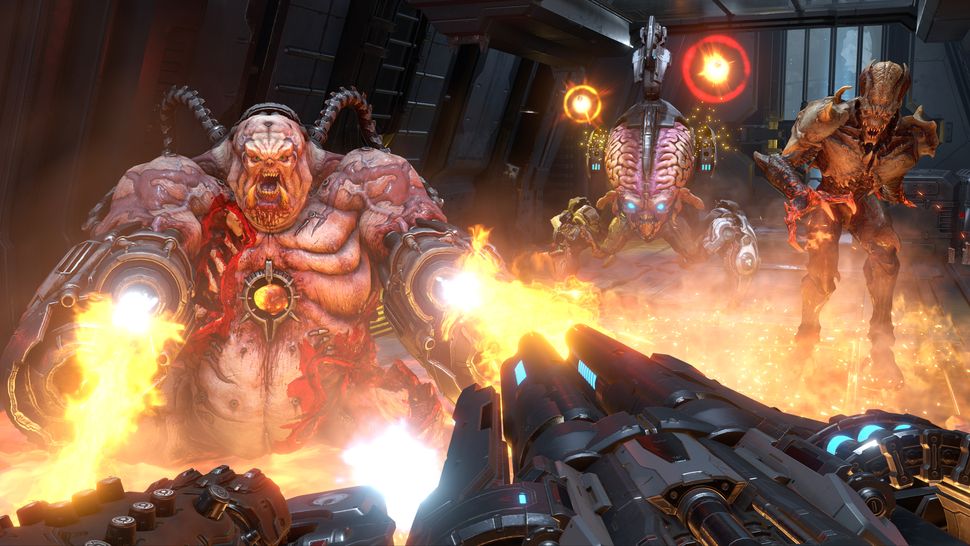 A fast, brutal headbanger of a game
Platforms available: PS5, Xbox Series X|S, PC, and Nintendo Switch
Following the successful reboot of the Doom franchise in 2006, id Software doubles down on its pristine systems and satisfying shooting, drafting in platforming to make the combat more fluid, a rogue's gallery of deadly bosses, and an engrossing storyline.
Doom Eternal is easily one of the best FPS games for the sheer rush it provides. It looks as great as it feels, providing a speed and impact that makes it feels downright satisfying, especially when you exploit an enemy's weak point. If you really want to take something apart, there is still no better game, and it even offers a good story to boot.
Titanfall 2
Make a mech buddy
Platforms available: PS5, Xbox Series X|S, and PC
People have fallen in love with Titanfall 2 left and right because it fulfills one of those nerd dreams that video games are perfect for – it lets you get in the robot. As pilot Jack Cooper, you get to both control the titan BT and venture out on your own. Stranded on an alien planet, it's your teamwork and problem-solving skills that will get you home.
Titanfall doesn't only come recommended because it feels really good to stomp around in a titan, but because you will also have a great time outside of it. Jack jumps from platform to platform, wall runs with the best of them, and generally adapts to any environmental puzzle quickly and with style. The vel design in Titanfall 2 is fantastic, with ever-changing environments that are a joy to look at and explore. If you're looking for a good single-player campaign, this is one of the best FPS games (and one of the best Xbox One games). Just be aware that the multiplayer doesn't work anymore. Read our Titanfall 2 review for more.
Counter-Strike: Global Offensive
For the pro player in you
Platforms available: PC
If you're serious about accuracy and competition in games, then Counter-Strike: Global Offensive may be the game for you. Given its status as a great breeding ground for esports professionals, Global Offensive demands a level of skill and tactical know-how that is far beyond the more casual shooters in this list and will certainly test your limits as an FPS player.
Even if you're not trying to be the next Shroud, squadding up with your friends, learning the maps and concocting stealthy hero moments, unraveling an enemy team's composition with clever wall bangs and grenades is deeply satisfying, and something to try if you're bored of the mainstream shooters that constantly coddle the player. CS: Go still holds its reputation as one of the best FPS games, or at least the game a lot of people regularly return to. If you want to work on your aim, do it here.
SuperHot
Super slow-mo for those looking for something a bit different
Platforms available: Oculus Quest, PS5, Xbox Series X|S, Nintendo Switch, and PC
An excellent FPS for anyone who wants to do more than shoot, Superhot is a game where time moves when you move. This means that careful manoeuvering and precision shots are of utmost importance, and the game consistently lobs intricate combat arenas at the player to test their reaction speed and the finer points of their FPS skills. This is all wrapped up in a simple but effective art style and an unexpectedly engrossing campaign that is far too good to spoil.
Superhot is unique, stylish, and visceral, and it's a good game for those who get overwhelmed the faster and busier a shooter becomes. What's more, if you're lucky enough to own a virtual reality headset, you can check out Superhot VR, which ups the immersion and expertly transposes this puzzle shooter gem into the virtual realm, making it one of the best VR games.
The best battle royale out there
Platforms available: PC, PS5, Xbox Series X|S, and Nintendo Switch
Coming from Titanfall developer Respawn Entertainment, Apex Legends is an FPS battle royale that really lets you move. Like other battle royales, Apex Legends sees you work with your squad to be the last team standing but it really stands apart with its excellent gunplay, great map design, and a fantastic cast of characters. Since its launch, Apex Legends has been an innovator in its genre and it's continually growing with Respawn's updates.
If you want to grow onto your characters the way you do in Overwatch 2, but like the size of a battle royale and the strategy and patience required, then make Apex Legends your next FPS. Read our Apex Legends review to get an idea of how the game had constantly grown and evolved since its release.
Left 4 Dead 2
Fun with friends dead or alive
Platforms available: PC and Xbox Series X|S
Zombie horde shooter Left 4 Dead 2 is a testament to Valve's ability to consistently reinvent aspects of the shooter genre. In this exciting gem from 2009, that holds up effortlessly today, you push through carefully crafted gauntlet maps while an AI director places new zombie types, hordes, and items to challenge teams of four in a procedural fashion.
Every round is unpredictable and full to the brim with a special kind of chaos, one that is only exacerbated in Versus Mode, where teams of four can face off against each other, swapping each round to play as the zombies and the humans. You're going to love Left 4 Dead 2 for its chaos, mowing through hordes of enemies together with friends has yet to be done better. Not only is Left 4 Dead 2 an excellent FPS game, but it's also one of the best horror games.
Overwatch is dead, long live Overwatch
Platforms available: PC, PS5, Nintendo Switch, and Xbox Series X|S
If you're looking for a team-based shooter then Blizzard's Overwatch 2 is an FPS worth considering. This free-to-play multiplayer shooter is all about teamwork and sees two teams of six players facing off to complete map-based objectives. There's one heck of a chunky roster for you to choose from here, with each of Overwatch 2's heroes boasting their own unique abilities and playstyle, as well as their own established backstory.
Overwatch 2 is all about squad-based combat so this isn't an FPS for those who prefer to do their own thing. If you're looking for a fast-paced, cooperative FPS that's full of colorful characters then Overwatch 2 could be for you.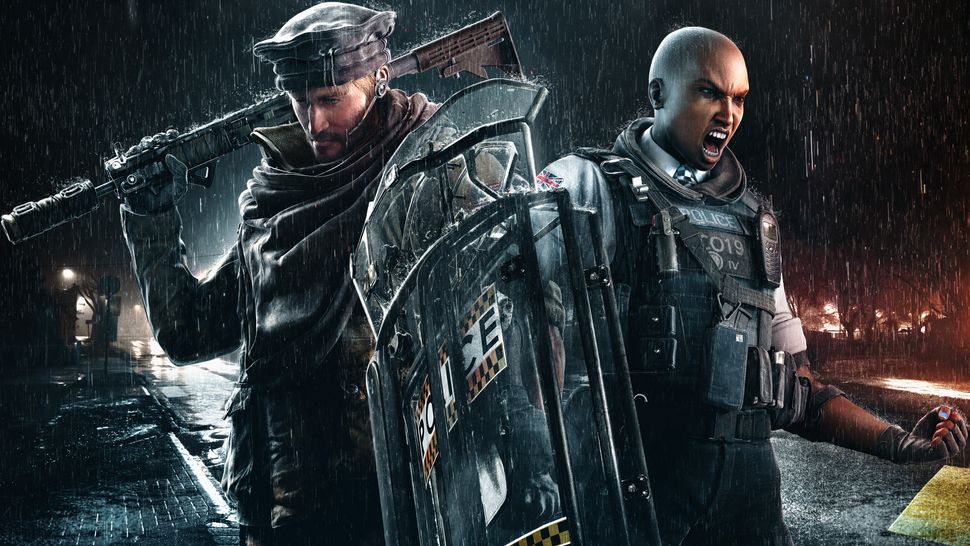 Rainbow Six Siege
Tactical communication
Platforms available: PS5, Xbox Series X|S, and PC
Rainbow Six Siege isn't just a technical marvel, it's an ongoing tactical endeavor. Like a handful of other titles on this list, Siege is about teamwork. If you have a team that works well together, Six Siege combines the best features of several games on this list, including exciting gadgets and tight shooting
Acting on the goal of either defending or challenging objectives, the five-on-five online co-op game is certainly no Call of Duty. Instead of running around swiftly across maps, dodging bullets, and taking headshots, characters are given abilities and limited resources, such as wall reinforcements, barbed wire, traps, and explosives, to overthrow and denounce victory over the opposing team, all to great effect.
Destiny 2: The Witch Queen
A shooter steeped in lore
Platforms available: Xbox Series X|S, PS5, and PC
You'd be hard-pressed to find any other looter shooter with a story that rivals Destiny 2. The Witch Queen is the definitive Destiny 2 campaign, boasting a fantastic narrative with plenty of story quests, new gear, and clever systems. The story pulls together threads that have been weaved through the series' narrative for years, adding even more to the game's rich lore, one of the main reasons you can't help coming back for more.
Destiny 2: The Witch Queen is the game at its best, easily making it one of the best FPS games to play right now. Make sure to check out our guide to buying Destiny 2, for everything you need to know about jumping into The Witch Queen.
Deathloop developer Arkane is known for immersive games – games that have you unpick the environment to find the best way forward, often stealthily. Deathloop goes a step further, by adding a time loop into the mix. You play as Colt, who wakes up on Blackreef island and finds himself stuck in a time loop. To break the loop, Colt must kill eight 'Visionaries' on the same day before midnight. While that may sound like a straightforward task, it's far from it – and that's where the fun begins.
It's up to you to find new information, weapons, and abilities to help you with your murderous task, making Deathloop a mix between a detective game and a first-person shooter – with some stealth thrown in. The gunplay feels immersive and fun, making for an FPS that may not necessarily be for everyone, but certainly offers something a bit different. Check out our full Deathloop review for more.
Best FPS games: FAQs
What FPS games are coming out soon?
There are a number of FPS games coming out in 2023, including Arkane Austin's vamp-slaying Redfall, survival horror S.T.A.L.K.E.R. 2: Heart of Chornobyl, and action RPG Atomic Heart.
What is the best FPS game?
This depends on your taste! As our list shows, FPS games come in many forms. If you're looking for tactical team action, we suggest trying Rainbow Six Siege, but if you're after a gripping single-player campaign, then we recommend Doom Eternal or Titanfall 2. Apex Legends holds our spot for the best battle royale.
We've got a list of all the best single-player games if you're looking to take on a solo adventure, but we've got a list of the best co-op games too should you want to enjoy a title with your friends.
Sign up to receive daily breaking news, reviews, opinion, analysis, deals and more from the world of tech.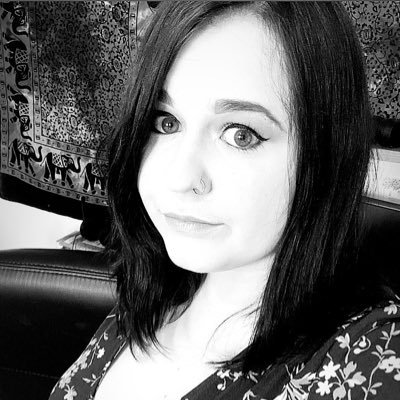 Associate Editor, TechRadar Gaming
Vic is TechRadar Gaming's Associate Editor. An award-winning games journalist, Vic brings experience from IGN, Eurogamer and more to the TechRadar table. You may have even heard her on the radio or speaking on a panel. Not only is Vic passionate about games, but she's also an avid mental health advocate who has appeared on both panels and podcasts to discuss mental health awareness. Make sure to follow her on Twitter for more.