Best free games 2023: gaming fun at no cost
News
Contributions from
last updated
All the best free games, so you can play without spending a penny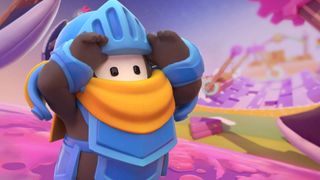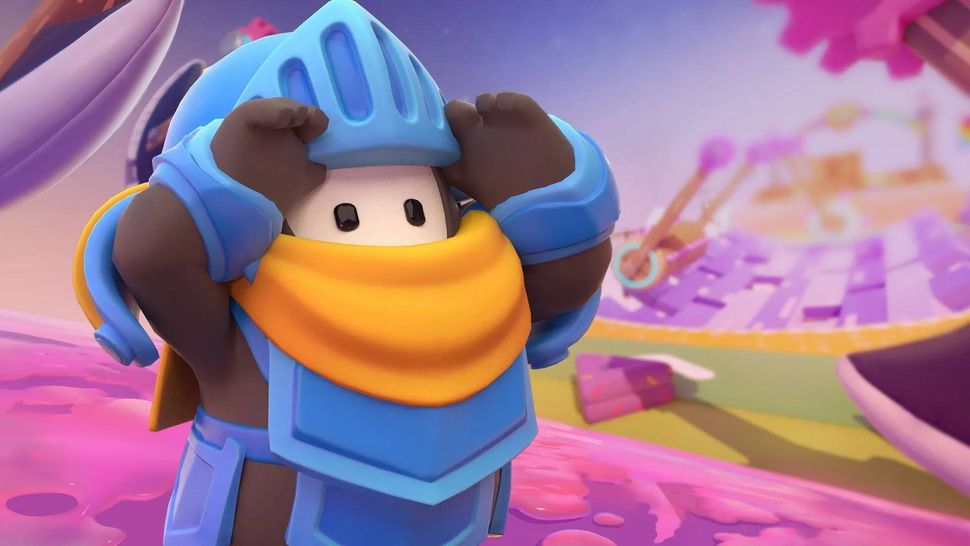 (Image credit: Mediatonic)
The best free games offer a fantastic gaming experience without expecting you to spend any money on your experience. There's a huge variety of free games across numerous platforms in 2023, but that doesn't make finding the best of the best particularly easy. We've narrowed down what we would consider to be must-play games for no charge to help make your browsing slightly easier.
More often than not, the best free games will offer in-game purchases for things like expansion packs, battle passes, and cosmetic items, but an enjoyable base game without any add-ons is what separates the best games from the majority of others. You should be able to enjoy one of the best free games without having to pay for any subscriptions or battle passes, but having the option to personalize your experience with character customization or new characters by spending money is also expected.
The games in our list cover a variety of genres too, so whether you're in the market for one of the best FPS games, one of the best RPGs, or one of the best multiplayer PC games, we've got a title to suit your needs.
Best free games 2023
Why you can trust TechRadar We spend hours testing every product or service we review, so you can be sure you're buying the best. Find out more about how we test.
11. Rocket League
Reasons to buy
+
Fast-paced matches mean the game is more pick-up-and-play
+
Controls are easy to understand
+
New seasons give incentive to keep coming back
Reasons to avoid
-
Servers sometimes feel unreliable
Platforms: PC, Nintendo Switch, PS4, Xbox One
Rocket League presents a combination of arcade-style soccer and vehicular chaos in a bright, frantic battle to be the best team. Putting you in a 1v1, 2v2, or 3v3 battles, you will need to learn how to master the simple controls and use each environment to your advantage to score goals before the timer runs out.
With regularly changing seasons, Rocket League offers in-game cosmetic items for your vehicle to unlock as you progress, alongside several game modes to work toward. For a casual player, there are plenty of opportunities to play matches either with your friends or online, but if you're looking for more competition, ranked game modes let you put your skills to the test.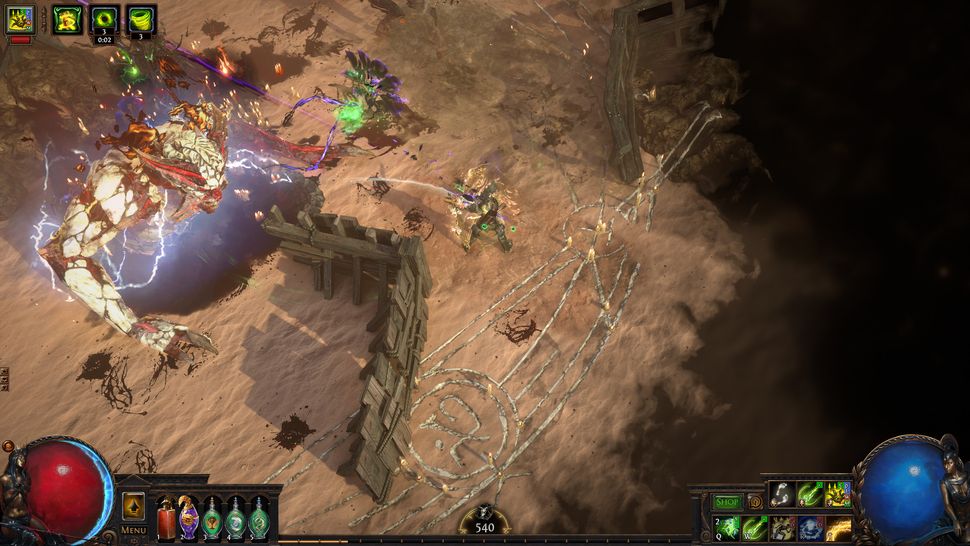 10. Path of Exile
A dark fantasy action RPG
Reasons to buy
+
Fantastic multiplayer experience
+
Different classes to see what you gel with
Reasons to avoid
-
Lack of in-game events and fresh content
Platforms: PC, PS4, Xbox One
Path of Exile is a fantastic action RPG set in a dark fantasy world. Within this title, you'll be challenged with playing as one of seven classes that you will need to master in order to fight your way through ancient Gods and evil forces.
As you battle your way through the game, you'll unlock new skills and collect randomly generated items to assist your journey through various dungeons, caves, and outdoor areas. Up to six players can play together, too, making it one of the best co-op games if you're looking for a multiplayer experience without breaking the bank.
9. Fortnite
A tense competition to come out on top
Reasons to buy
+
New seasons and chapters keep things fun
+
Frequent in-game events
+
Available across all major platforms
Reasons to avoid
-
Offers in-game purchase, especially during events
Platforms: PC, Nintendo Switch, PS5, Xbox Series X|S, Xbox One, PS4
For players looking for a tense battle royale, Fortnite ticks every box. Esteemed as one of the best shooters, you'll battle online against up to 100 players with a variety of weapons and gear at your disposal. As the storm closes in, you'll need to protect yourself from the environment alongside chipping away at your competitors in order to come out on top.
Constant updates also keep the in-game content exciting, and new weapons, locations, and events are hosted to keep you engaged. Whether you want to play solo or experience the title with a squad of up to four players, Fortnite is worth picking up if you haven't already.
8. Valorant
A tactical shooter reliant on accuracy and skill
Reasons to buy
+
Different agents to choose from, so there's something to suit everyone
+
Rewards success and devotion with different game modes
Reasons to avoid
-
Occasionally more competitive than casual
Platforms: PC
If you want a more tactical shooter, Valorant offers a tense, team-based experience. Offering a variety of Agents to select from, all boasting different skills to utilize when facing your enemies, you'll need to navigate different maps and work efficiently as a team to get the most kills before the end of a round.
There are several game modes available depending on your in-game level, so there's a lot on offer for any players looking to dedicate their time to mastering a tactical shooter. However, if you're looking for something a little more casual with your companions, you can play standard non-ranked matches with a squad of up to five players.
7. Fall Guys
A family-friendly slice of fun
Reasons to buy
+
A variety of game modes keep things fun
+
Easy to play for all ages
+
Exciting collaborations for events and cosmetics
Reasons to avoid
-
Long periods between seasons
Platforms: PC, Nintendo Switch, PS5, Xbox Series X|S, Xbox One, PS4
In this charming, brightly-colored platformer, you can up to 60 players go head-to-head in a variety of obstacle courses in a frantic competition to win the crown. Throwing in a mix of team-based mini-games, fast-paced puzzles, and a lot of platforming luck, Fall Guys is a slice of friendly competition worth playing if you need a pick-me-up you don't have to pay for.
There are a variety of game modes and events to take part in, alongside a standard 'show' which you can face either alone or in a squad of up to four players, meaning there's always fresh content to enjoy with your fellow beans.
6. Honkai: Star Rail
A space fantasy RPG for gacha fans
Reasons to buy
+
Plenty of characters to utilize the skills of
+
Tense combat puts your skills to the test
+
A humorous yet enjoyable story to follow
Reasons to avoid
-
Gacha mechanics can result in pay to play
Platforms: PC, PS5, PS4, Android, iOS
Honkai: Star Rail is a gacha space fantasy RPG, with a huge variety of eclectic characters to collect, and tense, turn-based combat. There's a huge world for you to explore, and elements of dungeon-crawling keep you and your in-game companions on your toes. You'll need to make sure the characters you've chosen to accompany your journey are as strong as possible to prevent your team from getting knocked down by the enemies you're bound to meet along the way.
If you're looking for one of the best RPGs to sink your time into which typically strays from the tense competition of free games like Fortnite and Valorant, Honkai: Star Rail might be worth trying out.
5. Marvel Snap
A card collecting battler for Marvel fanatics
Reasons to buy
+
No need to pay to play
+
Success rewarded with more cards
+
Fast-paced matches keep things exciting
Reasons to avoid
-
Progression becomes quite slow depending on how much time you put into it
Platforms: PC, Mobile
If you're hunting for an exciting mobile game, Marvel Snap is the perfect addition to any card game lovers' library. This strategic card collector offers you a deck inspired by Marvel characters with different powers and abilities you'll need to harness to outsmart your opponent to come out on top. It takes minutes to learn, yet there are hours of fun embedded in its vibrant animations and exciting mechanics.
Each match lasts three minutes, so the game is incredibly pick up and play when it suits you. In addition, success is rewarded through new cards to help bulk out your roster with the best characters in the MCU. Marvel Snap is also available on PC if you wanted a slightly larger screen to play on.
3. League of Legends
A team-based competition of defense
Reasons to buy
+
Community atmosphere means there's always games to play
+
In-game events keep things exciting
+
Plenty of characters to help you find your style
Reasons to avoid
-
Cosmetics are locked behind a paywall
Platforms: PC
League of Legends takes the cake as one of the best team-based games, putting two teams of five against each other in a desperate attempt to protect their side of the map. Although the premise is pretty simple, the excitement comes through its cast of over 150 unique champions with different playstyles and abilities which help you become the most powerful team on the field.
Because of how many champions there are to choose from, you'll be able to find a character to suit how you like to play, and in-game events alongside alternative game modes will keep things fresh no matter how many hours you pour into it. The bustling community of League of Legends players means there's always a team waiting for you, too.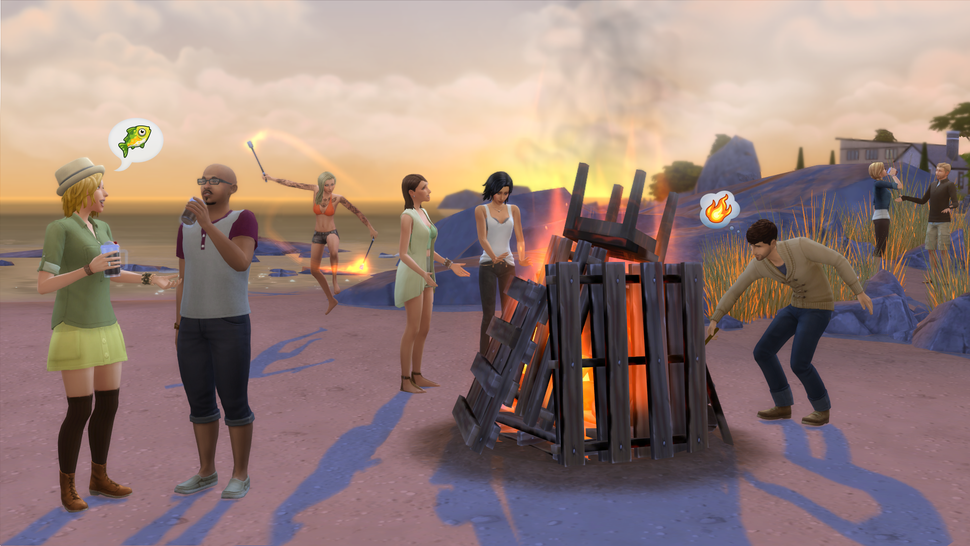 2. The Sims 4
A social simulator for the ages
Reasons to buy
+
Hundreds of hours of content to sink into
+
Easy to play for all ages
+
No real need to purchase further content
Reasons to avoid
-
A lot of content is put behind the expansion and stuff packs
-
Exclusively single-player
Platforms: PC, PS4, Xbox One
The Sims 4 is one of the best social simulation games, and as of October 2022, it's entirely free to play. Use your creativity to bring characters to life, build houses, develop relationships, and watch your virtual family thrive. Although the entire game is single-player, you'll quickly find yourself slipping into Willow Creek or Oasis Springs for hours on end. We'd even go as far as to say it's one of the best single-player games, depending on how many hours you are prepared to sacrifice for it.
Of course, if you're looking to take your experience one step further with expansion packs and DLC you'll need to start paying, but the base game still has hundreds of hours worth of content to keep you and your Sims family entertained.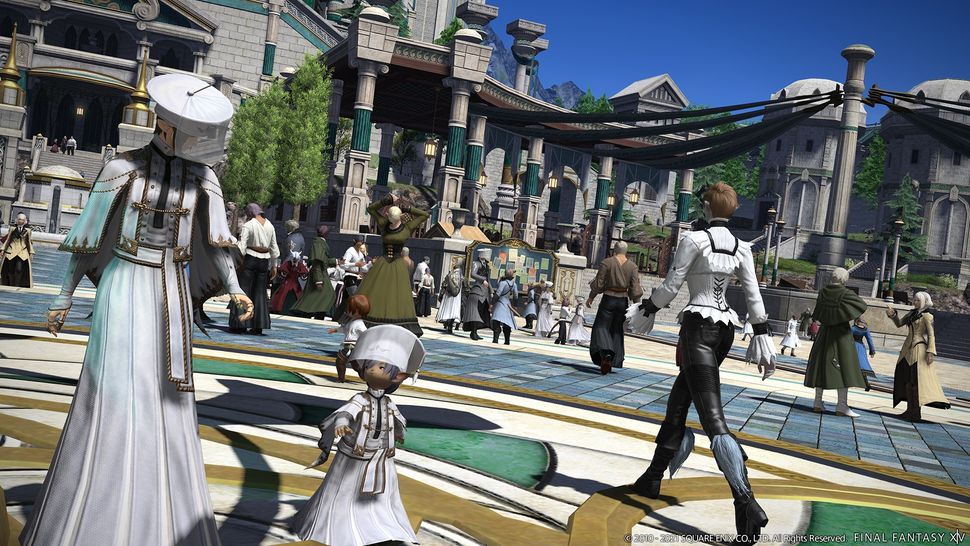 1. Final Fantasy XIV
A critically-acclaimed MMO RPG
Reasons to buy
+
Hours of content to play for free
+
Community and events keep content fresh
Reasons to avoid
-
You will eventually be capped
-
More options from the get-go for paid players
Platforms: PC, PS5
Final Fantasy XIV is one of the best JRPGs, so it's well worth jumping into if you are a fan of the series and you're looking for the next slice of Final Fantasy content to jump into. As one of the best MMOs, Final Fantasy XIV boasts a buzzing community of over 27 million eager players. Consistent updates and events ensure there's more than enough content to get to grips with before you have to consider spending any money, too.
There are paid expansions, but the free-to-play model is incredibly generous offering 14 different jobs and a level cap at 60, and plenty to explore of course. Plus, with the recent announcement of Final Fantasy XIV coming to Xbox Series X|S, more players will be able to jump into the game for the first time.
Best free games: FAQs
What free games are coming out in 2023?
There are multiple free upcoming games that are worth keeping an eye on. To name a few, Palia offers a cozy MMO RPG sets to release on PC and Nintendo Switch by the end of the year, Wayfinder is set to deliver an action RPG across all major platforms, and XDefiant boasts another tense FPS to add to the mix.
What is the best free game?
Deciding on which free game is the best of the best is down to personal preference and which genre you're looking to pick up, really. Most free games have active communities due to offering a fantastic experience at no charge, which can be a fantastic way to tell how good a game is.
Many players would suggest that games with huge player bases like Final Fantasy XIV, Fortnite, and League of Legends are the best free games, but at the end of the day, it's down to what you like more than anything else.
How we made our best free games list
Our list of the best free games is designed to show the variety of free games across all platforms, and how there are multiple games you can enjoy without having to buy any additional content.
Our team of experts at TechRadar Gaming has spent hundreds of hours testing the best free games so we know which ones to recommend, whether that's going head-to-head for the crown in Fall Guys, or pouring thousands of hours into Final Fantasy XIV. We've ensured both experts and new players have been diving into different genres as well to see how the user experience is for players with all sorts of backgrounds.
Because of this, we've tried to include everything from tactical shooters to social simulators in our list of the best. In addition, we've included titles that can either be enjoyed solo or with a couple of friends for those game nights where you can't decide on what to play.
For more low-cost gaming, it's worth checking out the best single-player games on Game Pass, but we've got a wider list of the best games on Game Pass which come at no extra cost either once you're subscribed.
Sign up to receive daily breaking news, reviews, opinion, analysis, deals and more from the world of tech.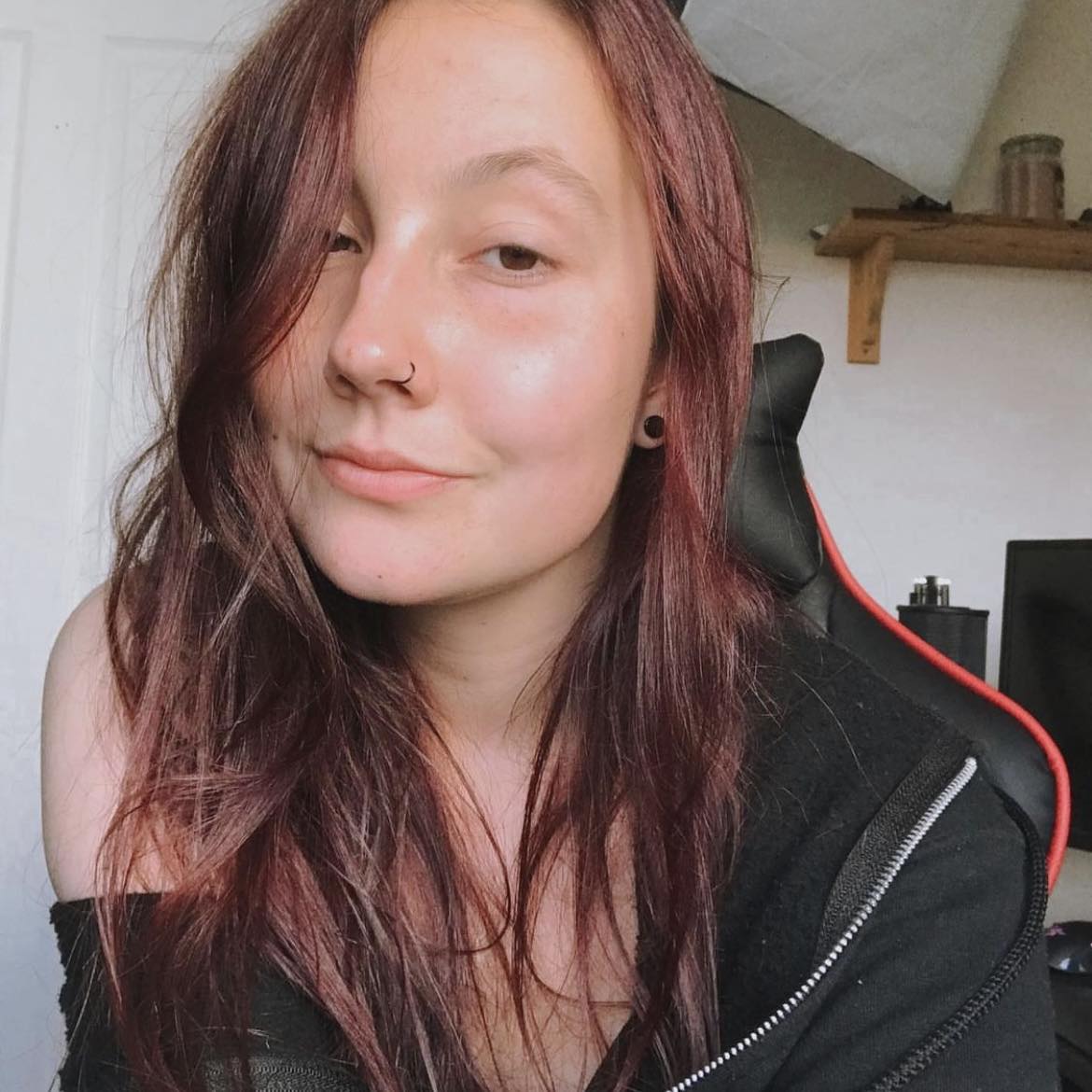 Kara is an Evergreen writer at TechRadar Gaming. With a degree in Journalism and a passion for the weird and wonderful, she's spent the last few years as a freelance video game journalist, with bylines at NintendoLife, Attack of the Fanboy, Prima Games, and sister publication, GamesRadar+. Outside of gaming, you'll find her re-watching Gilmore Girls or trying to cram yet another collectible onto a shelf that desperately needs some organizing.