When looking for the best gaming TVs, we're balancing our priorities a little differently than when just looking for something for movies or streaming TV. You've still got to balance image quality, price and size, of course, but there are some specific features you want that make a TV more suitable for gaming.
The best gaming TVs also need to offer a low level of input lag (meaning that there isn't a big delay between when you press a button and when you see the results on-screen), and for those who've got a PS5 or Xbox Series X, you'll also want your TV to include at least one HDMI 2.1 connection ideally, so you can make the most of 4K 120Hz gaming or VRR (Variable Refresh Rate).
The good news is that when it comes to the very best TVs available today, great gaming features tend to be included. Premium models such as the best OLED TVs are usually excellent for gaming no matter which one you choose – though even then, some cheaper models will drop features we consider essential.
And if you're sticking to a budget with the best TVs under $1000 or best TVs under £1000, then gamers really need to be careful – lots of cheaper models simply don't include next-gen HDMI connectivity at all, and at this stage we think you need to be buying a gaming TV with the PS5 and Xbox Series X in mind, even if you don't own one yet. The TV should be in investment that lasts, not something you'll want to replace again in a year.
So read on for our list of the best gaming TV for all consoles, covering a range of budgets – we'l mention if they work especially well for the particular features of the PS5 or Xbox Series X, and we'll mention which next-gen features are supported.
Best gaming TVs: the list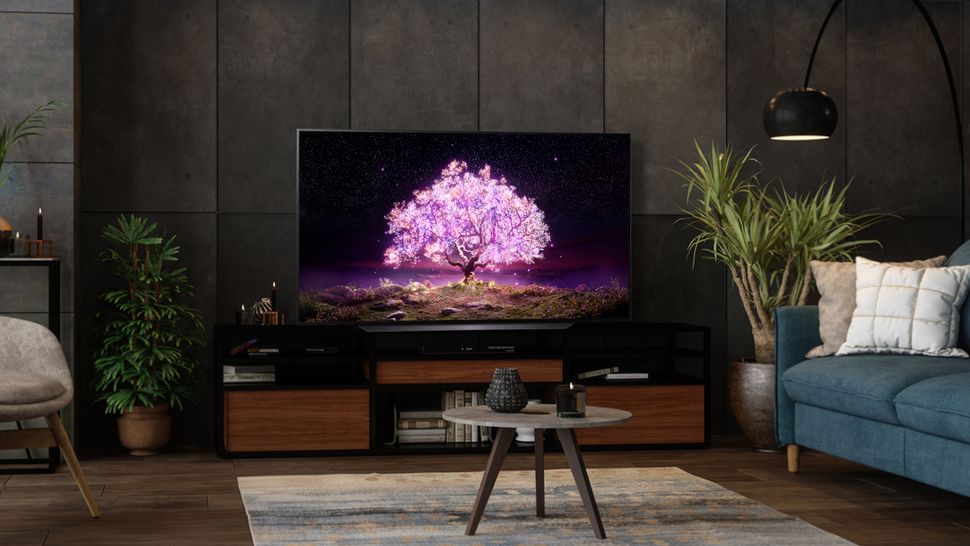 If you want the best gaming TV with a knockout OLED screen, then the LG C1 is your best bet. Here in 2022, there is a newer version of this TV (the LG C2 – see further down in this list) with a brighter screen, but this means that the price of the C1 has dropped dramatically, and when you combine its image quality, price and unmatched gaming features, it's the best gaming bang for buck out there.
With a 4K OLED display, you can expect truly breathtaking black levels and dynamic range (the difference between the darkest and brightest parts of the screen) – OLED pixels generate their own light, meaning you can have bright highlights and dark areas right next to each other, without the light leaking between them.
In our full LG C1 review, we said that it's the "perfect balance between price and performance" – you get a precision and richness to the images that only high-end TVs can delivery this well, but for a totally reasonable price.
And the price is even more fair when you consider that you're getting four dedicated HDMI 2.1 ports (ideal for plugging in multiple consoles) and even comes with a new Game Optimizer menu that gives you the option to quickly adjust brightness, contrast and VRR (variable refresh rate) on the fly. You can expect 4K/120fps support for any compatible games, too. When it comes to future-proofing for all consoles and gaming PCs as well, nothing does it better for the same price.
It's the best TV for Dolby Vision gaming at 120fps on the Xbox Series X, and it works with all three VRR options: FreeSync, G-Sync and the HDMI forum VRR that the PS5 uses.
If you have concerns around OLED image retention, when static sections of a picture permanently mark the panel, you don't really need to worry. LG has implemented technologies to overcome it, and it's only a risk for someone who plays the same HUD-heavy game all day, every day. The only issue here is the slightly low average brightness and reflective glass – if you like to game during the day in a well-lit room, something brighter might be preferable.
The Sony X90J is a well-priced LED TV that provides bright HDR images that are a great fit for brighter rooms. While the screen is a little on the reflective side, overall the direct LED backlight punches through well, meaning it's visible even on sunny days.
The X90J has a 120Hz panel with 4K resolution and two full-spec HDMI 2.1 ports for your PS5, with VRR (variable refresh rate) and ALLM (auto low latency mode, for sub-10ms lag) to really up your gaming experience. Just be sure to head into the picture settings and switch on 'Enhanced format' for your selected HDMI port, otherwise you won't get the benefit of its 2.1 specification. The one annoyance here is that the TV deactivates local dimming of its backlight when VRR is turned on – so you'll have to choose between the smoothest gaming and the best contrast.
Speaking of contrast, though, this is one of very few TVs that supports Sony's Auto HDR Tone Mapping feature in the PS5, where the console's HDR output is configured to perfectly match the TV's brightness capability, so you get the best possible total dynamic. The TV also supports Dolby Vision, which enables the Xbox Series X to do the same – though this won't work with 120Hz games.
It has excellent image quality, thanks in part to a new Cognitive XR processor rolled out to Sony's top 2021 sets, making for excellent upscaling and contrast control. The X90J also sports the new Google TV smart platform, for easy setup and broad app support as well as the perks of Google Cast from Android devices. In our full Sony X90J review, we said "The X90J offers nearly everything we'd want from a mid-range 4K LED-LCD TV. For the money, there are few LED-LCD TVs that can match it in terms of picture quality and feature set."
The Samsung Q80A is cheapest model in Samsung's range that delivers full HDMI 2.1 gaming features – if you buy the 50-inch model . This also the smallest model in Samsung's range to offer these features, and the whole Q80A size range is the cheapest Samsung TV to include a direct LED backlight, giving you great brightness and contrast to match the beautiful colours that QLED is known for.
Not only does the Q80A support 4K 120Hz, VRR and ALLM, but also features an input lag of just 10ms. And it features Samsung's fantastic Game Bar, which is an interface that not only lets you check whether all these features are working properly, but also makes it easy to tweak settings, such as opting for minimum possible input lag and slightly weaker picture quality, or allowing for more lag in games that don't need sharp reflexes such as RPGs, but you'll get richer images.
The 4K QLED screen is impressively bright, making it great for HDR as well as making it more visible in bright rooms. But it's also capable of going really dark when needed, which cheaper TVs can't manage, hitting more 'gray' than 'black'. For the money, this is an extremely well-specced TV with hard-to-fault images.
It does have some downsides, though: you only get one HDMI 2.1 port, so it's best for those who are happy with a single next-gen console. It also doesn't include Dolby Vision HDR, so Xbox owners won't get quite the best HDR performance possible from it, though it's bright enough for this not to matter so much. And the lack of Dolby Atmos support for movies (and the few games on Xbox that support it) is a shame too. But for the price, we find this all easy for forgive. Here's our Samsung Q80A vs Samsung QN85A if you want to compare it to Samsung's cheapest Neo QLED set.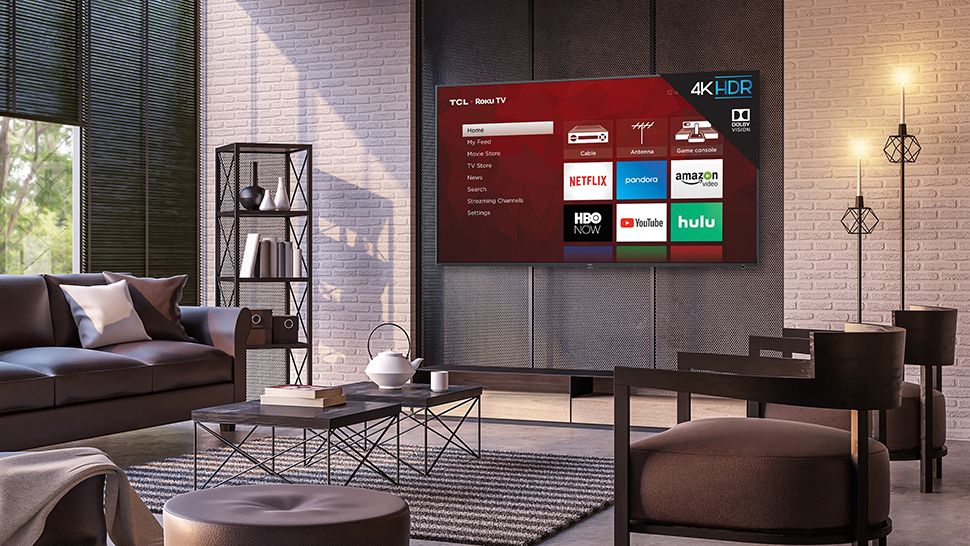 If you have deep pockets and a checkbook filled with blank checks, we'd tell you to reach deep and shell out for only the best 4K TVs on the market – or the pricier models listed above. But that's not always realistic: for the vast, vast majority of us, our budget to spend on a 4K UHD TV is limited to somewhere under $1,000 – and often it's even less than that.
To that end, it's absolutely fair to say that the TCL 6-Series is the best TV you can possibly get in this price range. Its performance per dollar is unmatched and its picture quality – despite a few minor flaws – will truly impress you for what you're paying.
Said simply, if there's a better value 4K TV on the market, we've yet to see it. If you're not based in the US, though, read on for other affordable gaming TVs worth considering.
Read the full review: TCL 6-Series (R615, R617)
The Samsung QN95A is the company's new flagship Neo QLED 4K TV for 2021, and the first to embrace a Mini LED backlight. It's a bit pricier than most models in this list – but if you have the cash, it could serve you well as a well-specified HDMI 2.1 TV.
There's a host of cutting-edge gaming features that'll please next-gen console owners, all part of the new Slim One Connect box that ships with the QN95A.
The box houses four HDMI inputs, one of which (HDMI 3) supports eARC. All of the HDMI inputs are capable of handling up to 40Gbps, which means they can accept 4K/120Hz, VRR and ALLM. While not full HDMI 2.1 connections, they offer sufficient bandwidth, making this TV a great choice for next-gen gamers who want to take full advantage of their new console.
The results speak for themselves, with superb SDR and HDR images that benefit from deep blacks and brighter highlights, all of which are delivered without blooming or loss of shadow detail (thanks to the Mini LED backlight). The inclusion of quantum dot technology delivers saturated and nuanced colours, too.
The OTS+ audio system packed into this 120Hz means you're getting some impactful 4.2.2 channel sound from your games too.
Read the full review: Samsung QN95A Neo QLED TV
Gaming TV FAQ
What to look for in a gaming TV?
Game Mode and low latency: Latency is the time between when an image is sent by the console and when it actually shows up on the screen. Modern TVs do a lot of clever processing to images to make them look better, but this takes time, which means there's a delay between you pressing a button on a controller and seeing the result – that's not ideal in a fast-paced game. All TVs now have a Game Mode, or something with a similar name, which reduces the processing, meaning lower latency.
HDMI 2.1: The latest and greatest HDMI connector tech, which includes support for ALLM, 4K 120Hz, and VRR.
ALLM: Auto Low Latency Mode is a newer feature where consoles can tell the TV to switch into Game Mode automatically – you won't have to set it with a remote.
4K 120Hz: This means a TV can refresh its screen up to 120 times per second, while still displaying at 4K resolution. Cheaper TVs are more likely to refresh at 60 times per second. You may also find some mid-range 4K TVs that refresh at 120Hz, but don't include HDMI 2.1, so they can only show Full HD resolution at 120Hz, or 4K at 60Hz.
VRR: Variable Refresh Rate is a feature that means the TV will synchonize the speed at which is refreshes the screen with whatever the current framerate of your game is. This means games don't have to stay locked to 30, 60 or 120fps to avoid screen tearing, which means they can offering better graphics. There are three types of VRR: HDMI forum; FreeSync and G-Sync.
HDMI forum VRR: This is supported by both the PS5 and Xbox Series X, and is an official part of the HDMI 2.1 spec. Most TVs with HDMI 2.1 support it.
AMD FreeSync: This is supported by the Xbox Series X and AMD graphics cards on PC. It's pretty common to find on TVs, including on some without HDMI 2.1.
Nvidia G-Sync: This is supported by Nvidia graphics cards on PC, but not by consoles. It's pretty rare to find on TVs, too, but it does happen.
Is a TV good for PC gaming?
We've established that gaming TVs are fantastic companions for your games consoles, but what if you play on PC? There's certainly an appeal in playing graphically intensive PC games on a big screen, but how does that play out in practice?
While a gaming TV can certainly substitute for a PC gaming monitor, you'll need to make sure your PC can handle the resolution. 4K screens are naturally more taxing on your PC's resources due to them offering much higher image quality.
If your PC is up to scratch, you'll get a smooth experience at 4K on a bigger screen. If not, you may have to switch your game to a lower resolution like 1440p or 1080p, in which case your gaming TV might not be able to handle the upscaling needed very well. This will result in a blurrier than intended image thanks to the size of the TV compared to a monitor.
It's a double-edged sword, then, and almost entirely dependant on how powerful your PC is. If you've got the high-end parts to make it happen, then PC gaming on a TV can produce wonderful results. If it's not quite there, then you're better off playing on a smaller monitor able to output a sharper, cleaner image.
How much is a gaming TV?
TVs suited for gaming vary wildly in price, depending on a wide number of factors. 4K gaming TVs are incredibly common these days, and can be bought for as little as $300 / £300 / AU$450. Of course, you're getting very basic features with a TV at this price, with a size of around 43-inches and potentially lacking niceties like HDR (high dynamic range) which packs a much greater gamut of colors.
There are plenty of cheap 4K gaming TVs available, then, but those of you looking for the best experience possible might want to seek out a 4K gaming beast like the LG C1, which offers gorgeous HDR and some of the lowest input lag we've ever seen. Of course, LG's flagships don't come cheap, and you can expect to pay around $1,499 / £1,699 (around AU$2,999). And that's just for the smallest available model in each region.
Do I need an 8K gaming TV?
The short answer? No.
While 8K games are absolutely on the horizon, and the PS5 / Xbox Series X console come with this capability baked-in, there's no immediate need to get an 8K TV for gaming. Gaming devs are still getting to grips with 4K performance, and in general other picture specifications like a high frame rate (60fps, 120fps) are going to be more important in the coming years.
In 2025, maybe it'll be a different answer, but for now we think the 4K gaming TVs listed above will do you just fine.
Why should I upgrade?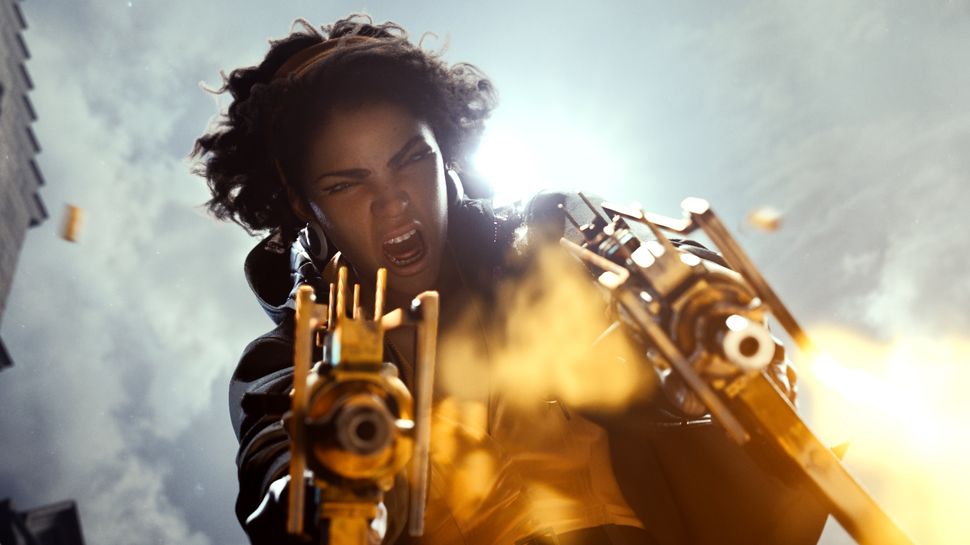 You may be wondering why you need a gaming-specific television. After all, won't a regular TV do the job just fine?
Sure, any old HD or 4K TV will be able to display the picture information sent through from a games console, as long as it has an HDMI 2.0 port. But there are a host of reasons worth getting a TV with dedicated gaming specification, to really elevate your play in how it looks, sounds, and feels.
4K resolution
If you're looking for one of the best TVs for gaming, the most basic requirement is 4K. The Xbox One S outputs all of its games in 4K, which is achieved via surprisingly good built-in upscaling, though the Xbox One X is required for native, game engine-integrated 4K support. The PS4 Pro also outputs games in 4K, using a mix of upscaling and in-game enhancement – while the Nintendo Switch only outputs at HD to a TV, though there's chatter around a possible 4K refresh coming in 2021.
Frame rate handling
Now that the Xbox One X is almost here and promising native 4K resolution games running at 60 frames a second, make sure that whatever TV you buy has the latest specification HDMI sockets. If it doesn't have at least one HDMI socket built to the v2.0a specification, it won't be able to receive 4K resolution at anything higher than 30 frames a second.
Fortunately far more of this year's 4K TVs do feature HDMI 2.0a sockets than in previous years, but it's still something that's worth double checking - especially if you're buying a particularly cheap TV.
The new HDMI 2.1 standard will no doubt become the benchmark for high-end gaming in time, but we're yet to see it really rolled out across commercially-available sets.
High dynamic range (and high peak brightness)
Sitting right alongside 4K in today's video world is high dynamic range (HDR) technology. This delivers pictures with a much wider light range than the standard dynamic range pictures we've been living with for decades in a bid to get the pictures we're seeing on our screens looking closer to the way our eyes see the real world.
This is something the Xbox Series X has an advantage in, with an Auto HDR feature that applies some HDR magic even to SDR games that haven't been purposefully remastered for high dynamic range. The PS5, as well as last-gen consoles like the PS4 and Xbox One, though, do display in HDR in games that support the format.
The Xbox Series X also supports Dolby Vision – a dynamic HDR format with more precisely calibrated contrast – though currently only for streaming apps. You won't find it supported on the built-in 4K Blu-ray player, or actually in any Xbox Series X games – though that latter point is expected to be amended before 2021 is out.
Most people would say that HDR delivers more impact than 4K, especially on small TVs. The only problem is that HDR puts a lot of pressure on a TV, since it demands both much more brightness than SDR, and better contrast so that the extra brightness and deeper blacks can potentially share the screen simultaneously.
Many movies and games target 1,000 nits or so for their brightest elements, so if you have a TV less bright than that it won't unlock HDR's full potential. That's especially true in a video game environment, where graphics can be more stark in contrast terms than 'real life' tends to be.
Bit depth
When considering HDR, you might want to think about your gaming TV's bit depth. too. The best HDR experience requires a 10-bit screen able to support 1024 values of each RGB colour – otherwise you'll get an inferior colour performance, including, possibly, colour striping where you should see subtle blends. Most premium HDR TVs these days are 10-bit, but it's far from a given at the affordable end of the TV market.
Xbox and PlayStation consoles automatically assess the bit-depth of your TV and select the optimum HDR video output accordingly. Xbox models even provide a description of your TV's capabilities under 4K TV Details in its Advanced Video Settings menu.
To be clear, it's entirely possible for an 8-bit TV to deliver a good HDR colour performance if they have a strong video processing engine – but 10-bit panels certainly have an immediate advantage.
One other point to add here is that some TVs – including high-end Samsung models – actually support 12-bit colour management/processing, even though their panels are only natively 10-bit. Xbox consoles however do provide Colour Depth boxes in their Video Fidelity settings that let you select the maximum bit performance for your particular TV.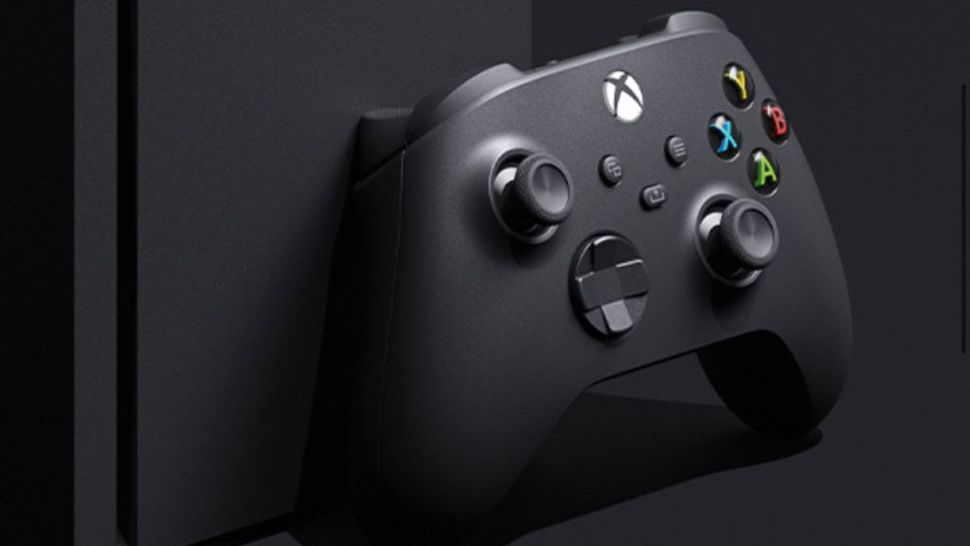 Color purity
Another advanced setting but important thing to consider for the ultimate gaming visuals is chroma subsampling.
This video compression term refers to a TV's colour purity, and is usually written in such terms as 4:4:4 and 4:2:0. These numbers reveal how many pixels colour is sampled from in the top and bottom rows for every two rows of four pixels. So with 4:2:0, for instance, colour is being sampled from two pixels in the top row and no pixels in the bottom row.
From this it follows that the bigger the numbers are, the purer the colour performance will be, as there's less 'guesstimating' of what colours should look like. The problem is, full 4:4:4 colour support requires a lot of extra image data, and so cannot be handled by the HDMI connections or processing of all TVs.
In truth, the differences in picture quality between 4:4:4 and 4:2:2 and even 4:2:0 aren't usually enormous. They can be more pronounced with gaming graphics than video, though, so it's worth trying to check what a TV you're thinking of buying can support – even though it's not information regularly carried in TV spec lists. The latest consoles are pretty good at detecting the optimum chroma subsampling a TV can support, automatically adjusting their outputs according.
It's something that can cause annoying 'handshaking' issues with some TVs, though, and home consoles now tend to provide subsampling 'limiter' options in their video output menus ('Enable 4:2:2' on the Xbox One S, and 2160 YUV4:2:0 on the PS4 Pro).
Surround sound
Sound design has always played an integral part in a great gaming experience. It's getting taken to another level these days, though, with the arrival of surround sound gaming. In fact, the Xbox Series S and Xbox Series X even support Dolby Atmos: Dolby's most advanced sound system yet, which introduces a height channel and 'object based' precision to the soundstage.
Things to pay attention to are whether speakers are facing forwards (as this will almost always give you a more direct, clean sound); rated power output; whether there's a dedicated bass speaker (often found on a TV's rear); built-in soundbars; and the number of individual speakers used.
Sony is making much of the '3D Audio' capability of the PS5, too, so expect good TV speakers to become even more crucial when the next-gen console launches. (There's no Dolby Atmos support on the PS5, though.)
You might also want to check out the capabilities of HDMI on PS5.