The best 85-inch TVs for 2023: huge 4K and 8K TVs worth buying
Best
Contributions from
last updated
The best 85-inch TVs offer UHD resolutions, HDR support and HDMI 2.1 ports
BEST 85-INCH TVS: QUICK MENU
The list in brief
1. Best 8K TV: Samsung 85QN900B
2. Best 4K TV: LG 83C3
3. Best budget TV (US): TCL 6-series R6655
4. Best budget TV (UK): Samsung 85BU8000
5. Best mid-range: Samsung 85Q80B
6. Best design: LG 83G2
7. Ideal for PS5: Sony XR-83A80L
8. How to choose
9. How we test
10. Latest updates
The best 85-inch TVs aren't just big, they offer an immersive home theater experience and are packed with some of the most high-end TV tech. However, you'll need plenty of space and a serious budget in order to buy one.
We've tested hundreds of TVs over the years and several of the best 85-inch TVs, so we know what features you need to make every pixel look its best, like advanced detail and motion processing (because any imperfections will be obvious). You'll also want great HDR to make sure images are vibrant.
When you're buying a TV this big, it's definitely worth considering one of the best 8K TVs. With four times the resolution of the best 4K TVs, 8K really shines on TVs this size. It's not essential – 4K looks great too, and the image processors in these TVs ensure it looks spectacular – but it's very impressive.
While 85-inch TVs are big, they're still as thin as their smaller siblings – and that means as with other thin TVs there isn't much room for a good internal sound system. While the manufacturers have done their best to defy the laws of physics, there's no doubt that a dedicated surround sound system or one of the best soundbars will make these TVs sound as good as they look.
Previously, we would have advised that If you're looking for a really cheap TV, you're not going to find it here. But many new models are surprisingly affordable given their screen size – you don't just get high-end premium screens here, but more mid-range options too, making them surprisingly affordable, considering their size.
Written by
Matt is TechRadar's Managing Editor for Entertainment, meaning he's in charge of persuading our team to watch the latest movies on gorgeous TVs as well as listen to fantastic speakers and headphones. It's a tough task, as you can imagine. Matt has over a decade of experience in tech publishing, and has been writing about the latest TVs and soundbars since 2017.
The quick list
Want to cut to the chase and find out which 85-inch TVs are the best? Below, you'll find a roundup of our choices. You can also jump to a more detailed review of every pick and our price comparison tool to help you find the best deals.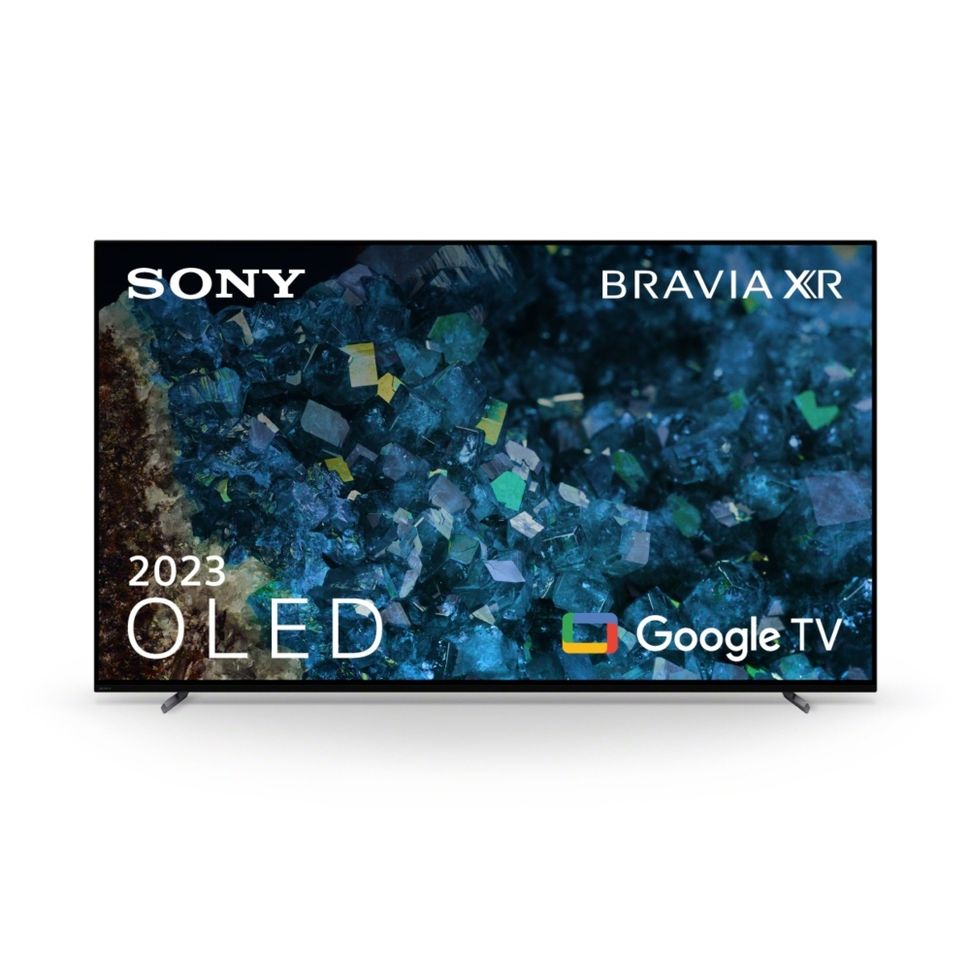 Ideal for PS5
Ideal for PS5 owners
The Sony A80L has a great selection of gaming features, stunning picture and as one of Sony's "Perfect for PS5" range, it's the top choice for PS5 users.
The best 85-inch TVs 2023
Why you can trust TechRadar We spend hours testing every product or service we review, so you can be sure you're buying the best. Find out more about how we test.
The best 8K TV
The best 85-inch TV for sheer 8K awesomeness
Reasons to buy
+
Increased backlighting accuracy
+
Excellent colors
Reasons to avoid
-
Lacks Dolby Vision support
-
New 'Smart Hub' UI a step backwards
Samsung's Mini LED-sporting QN900B Neo QLED 8K TV offers stunning picture quality, exceptional color and brightness, terrific sound and outstanding black levels in a beautifully designed package.
Samsung's 'Quantum' Mini LEDs are 1/40th of the thickness of a regular LED, meaning thousands of smaller LEDs can be packed together in the backlight. That delivers far more accurate dimming zones and black levels that are practically indistinguishable from an OLED.
As the LEDs are far smaller, they're able to achieve far more precision and less blooming. In our tests we didn't encounter any issues with unwanted illumination. And thanks to Samsung's Multi-Intelligence AI upscaling, the QN900B is consistently able to produce images from SD, HD and 4K that looked better than their source.
The only real negative here is the new Smart Hub UI, which adds extra steps and complexity to simple features that used to require a couple of quick button presses. We found that even fairly basic image adjustments now required us to quit what we were watching and go wading through menus. We sincerely hope Samsung rethinks that. While it's not a huge issue, it's still mildly irritating and makes this TV a nine out of ten rather than ten out of ten.
Read the full Samsung QN900B review
The best 4K TV
The best 83-inch OLED TV for most people
Specifications
Smart TV:
WebOS 23 interface
HDR:
HDR10, HLG, Dolby Vision
Reasons to buy
+
A host of gaming features
+
Excellent picture quality
Reasons to avoid
-
Average built-in audio
-
Not the brightest TV
The LG C2's successor is an outstanding TV when it comes to quality thanks to a number of key improvements. Given that we named the C2 our TV pick of the year in 2022, the C3 had a tough act to follow. But with a TV smart interface overhaul, improved HDR image processing and new gaming features, it really is one of 2023's standout TVs.
The C3 comes in a variety of sizes, but the 83-inch is its biggest model. At this size, the Alpha 9 Gen 6 chip used for picture processing really shines, along with the help of added features such as OLED Dynamic Tone Mapping Pro and Expression Enhancer – we had noticed the same brightness level as the C2, both of which are beaten by other TVs on this list, but contrast, clarity and definition were markedly better.
Another key difference in the C3 compared to its predecessor is the webOS 23 smart TV interface, which has a more streamlined and pleasing appearance thanks to organizational features such as Quick Cards that group apps. LG's innovative magic remote is also available with this model.
Sound quality has also been improved in this latest version. The inclusion of the Wow Orchestra feature allows viewers to combine the output of the TV's built-in speakers with a select LG Dolby Atmos soundbars.
A slim bezel and aluminum-faced center stand, complete the minimalist look for the C3. With the 83-inch C2 now dwindling in stock levels and with those improvements that make the C3 that little bit more refined, it was a no-brainer replacing the C2 with the C3 as the best big screen for most people.
Read our full LG C3 OLED TV review
The best budget TV in the US
The best 85-inch TV on a budget in the US
Specifications
HDR:
HDR10, HDR10+, Dolby Vision
Reasons to buy
+
Great brightness and contrast
+
4K 120Hz and VRR 144Hz support
Reasons to avoid
-
Thin-sounding built-in speakers
-
Picture adjustments not easily accessible
The new TCL 6-Series makes the most of mini-LED backlight tech to deliver a bright, yet refined picture that can stand up to daytime viewing or dim-the-lights home theater. Its Roku interface is both easy on the eyes and easy to use, while the company's new design for the series is its most appealing yet.
TCL's 6-Series sets are QLED models that feature a quantum dot layer for enhanced color and brightness, and they use a mini-LED backlight with local dimming. The company's AiPQ Engine handles video processing and high dynamic range support extends to Dolby Vision IQ, HDR10+, and HLG.
Gaming features on 6-Series TV are enabled via a pair of HDMI 2.1 inputs, with onboard support for 120Hz, Variable Refresh Rate (up to 144Hz) and Auto Low Latency Mode (ALLM). FreeSync Premium Pro is also supported, making TCL's flagship an obvious choice for gaming, but given the combination of performance and value at work here, they're a fine choice for almost anyone.
As far as value goes, the new 6-Series is one of the more compelling TV options on the market. This series is packed with great features and the performance is well above-average, especially given the price. TCL has once again made things look easy, rolling out a high-value TV lineup with a surprisingly high level of refinement.
Read our full TCL 6-Series mini-LED Roku TV review
The best budget TV in the UK
The best cheap 85-inch TV in the UK
Reasons to buy
+
Great 4K picture quality
+
Slim and elegant design
Reasons to avoid
-
No Dolby Vision HDR
-
Hard and thin sound
The Samsung 85BU8000 is a huge-screen TV that's made to be affordable. You don't get the advanced QLED panel or mini-LED screen of Samsung's high-end TVs, because this is focused on giving you the biggest size for the lowest price… but in our testing we found that the image quality is still impressively high, because Samsung knows what it's doing.
We actually reviewed the Samsung BU8500, but the only difference between it and the BU8000 is the stand design. The image quality and features are the same – but only the BU8000 comes in an 85-inch size, which is why it's the one in this list.
As we said in our review: "In every significant area of picture-making, the Samsung's never less than competitive – and its backlighting is beautifully implemented, which helps the impression of quality no end." It offers great detail with 4K sources, which is what you need in a TV of this size, since you'll really see any imperfections. Contrast is good too, though it's not very bright – HDR won't be as punchy as more expensive TVs, and in bright rooms, dark scenes will be harder to see.
But the overall package is great for the price. The biggest weakness is that you'll probably want to get a soundbar too, because while the audio quality is acceptable, it's not exactly a match for lovely 85-inch pictures.
Read the full Samsung BU8500 review
The best mid-range TV (UK)
The best mid-range 85-inch TV in the UK
Specifications
HDR:
HDR10, HDR10+, Hybrid Log Gamma
Reasons to buy
+
Wide colour and superb picture detail
+
4k 120Hz HDMI support
Reasons to avoid
-
No Dolby Vision
-
Backlight blooming
The Samsung Q80B is a high value mid-range 4K QLED screen that we consider to be a fantastic TV for bright room viewing, making it well-suited for everyday TV viewing and console gaming.
The Q80B is positioned just below the brand's Mini LED Neo QLED models, offering a more conventional full array backlight instead. This means it doesn't offer the black level performance or the HDR precision of its more expensive stablemates.
However, with four HFR (high frame rate) compatible HDMI inputs, useful Game Bar user interface, and a polished smart home interface, only serious home cinephiles are likely to feel shortchanged.
Indeed, the prominence of Samsung's Game Hub, a full page portal to streaming games services, given it's clear that's where its key appeal lies. QLED, after all, is impervious to screen burn, which translates nicely to anxiety-free gaming sessions.
The set also has an above average Dolby Atmos compatible sound system. In our Samsung Q80B review we wrote: "Picture quality, particularly if you're a bright room viewer, is impressive, and audio is immersive enough to stave off any additional soundbar purchase, at least until funds allow."
Read the full Samsung Q80B review
The best TV for design
The best 85-inch TV for a great-looking picture and design
Specifications
HDR:
HDR10, HLG, Dolby Vision, HDR10+
Reasons to buy
+
Gorgeously bright, vibrant pictures
+
Beautiful premium design
Reasons to avoid
-
Optional stand costs extra
-
No HDR10+ support
The LG G2 OLED makes pretty much every frame of any source you care to mention look even more sublime than it has on any LG OLED before it. That's because a new panel enables LG to get significantly higher brightness from its already impressive OLED panel.
Although the G2 OLED shares the same "Gallery" design name as its GX and G1 predecessors, it looks completely different. The previous dark frame and chamfered edges have been replaced by an attractive two-layer effect where a thin black rear "slab" sits proud of and slightly narrower than a chunkier front tier. That houses the screen in a very fetching and opulent-looking silver metal coat.
All four of its HDMI ports are capable of handling the maximum 48Gbps of data supported by the HDMI 2.1 standard. This means that hardcore video gamers could simultaneously attach an Xbox Series X, PS5 and cutting-edge PC graphics rig to enjoy full-fat 4K at 120Hz, variable refresh rates and automatic low latency mode switching from all of them, and still have a spare HDMI for a 4K Blu-ray player or streaming box.
If you're familiar with LG's OLED TVs you'll already know how good they are. But the extra brightness the newer panel allows is a significant upgrade to an already impressive screen, giving colors more volume and punch and delivering consistently enthralling visuals whether you're watching something with subtle colors or a neon-drenched sci-fi film.
If it weren't for the fairly high price, this TV would be at the top of our list. If you're a cinephile with spare cash, you won't regret investing in this superb OLED TV. The LG G3 is out now, and while our review of it is pending, at 83 inches it uses the same panel as the G2, so doesn't get the big brightness increase that other sizes are due.
Read the full LG G2 OLED TV review
The ideal TV for PS5 gaming
Best 85-inch TV with Sony's PS5-friendly smarts
Specifications
HDR:
HDR10, HLG, Dolby Vision
Reasons to buy
+
Rich, detailed picture
+
Perfect for PlayStation 5
Reasons to avoid
-
Only two HDMI 2.1 ports
-
No HDR10+ support
Featuring the latest gaming features including 4K 120Hz, ALLM and VRR support and Sony's latest Game Menu which aims to give users a leg up on the competition, the A80L really is the perfect TV for PS5 owners.
It also works with the Sony Auto HDR feature found on the PS5, which means that when the console detects that it's connected to a compatible Sony TV, it automatically sets the graphics and HDR settings customized for that exact model, to give the best HDR possible.
Not just a great gaming TV, but also a phenomenal TV for movies, the A80L has a rich, vibrant picture with refined colors and detail. It may not be the brightest TV in the world, but its contrast is surprisingly good, even through out-of-the-box, pre-set picture modes.
The A80L also has a superb built-in sound system that bests a lot of its rival TVs. With a comprehensive speaker system that directs the sound through the screen itself, you get a direct, powerful, room-filling sound that creates an even more immersive experience.
It's worth noting that although the A80L supports Dolby Vision, it doesn't support it at 4K 120Hz. Because the PS5 doesn't recognise Dolby Vision itself, this isn't a concern for PS5 owners, but is worth mentioning if you have an Xbox Series X too.
There are some drawbacks sadly, the main of which being that the A80L only supports 4K 120Hz for gaming on two if its four HDMI ports and its not built for bright rooms which may hamper daytime gaming a bit, but thanks to its Sony-centric features the A80L is the ideal TV for PS5. Note, in the UK, buyers get the 83-inch Sony A84L instead, which is largely identical, but has a slightly different remote and other minor tweaks that don't change our overall opinion.
Read our full Sony A80L review
How to choose the best 85-inch TV
What to look for in an 85-inch TV
At this size, and this price, you're expecting the best of the best. And that means taking several key factors into consideration.
The first is 8K. 8K delivers a far superior experience to 4K, but it generally costs a lot more too – and there's still a paucity of 8K content, especially when it comes to streaming. However at this size 8K really delivers the goods, so if you're considering an 8K one we'd recommend reading our reviews and focusing on the upsampling performance as you're likely to watch more 4K content upsampled to 8K than pure 8K.
The second thing to consider is mini-LED QLED vs OLED. The former comes very, very close to the quality and contrast of the latter, and it's very bright too: while OLEDs are improving, with the C3 having improved brightness over most OLEDs, mini-LED from the likes of Samsung are brighter still and a lot less money.
Do you want Dolby Vision? If so, a Samsung isn't for you: it prefers HDR10+. This isn't a big deal for movie watching as most devices and streaming support a range of HDR formats, but if you're a gamer it may be a deal breaker as Dolby Vision is arguably the best HDR format for gaming. On TVs that don't support it, Dolby Vision is just converted to HDR10.
Don't forget about connectivity. eARC HDMI is a must for connecting to the best soundbars or best AV receivers, and you'll want multiple HDMI ports for multiple devices. HDMI 2.1 is the one to get here, as that's the format used by next-gen gaming consoles for the best gaming experience.
And that leads us on to audio. Manufacturers have done some very clever things with TV audio, especially in their most expensive models. But you can't fight the laws of physics. There's only so much speaker you can stick in a slimline TV set, and simulated surround sound is no substitute for the real thing – especially with Dolby Atmos. If you don't already have a really good soundbar or AV sound system we'd recommend budgeting for that too. The difference really is dramatic.
How far should you sit from an 85-inch TV?
Estimates vary depending on who you ask, but the general rule of thumb is between 1.5 and 2.5 times the diagonal screen size: For 85-inch TVs we recommend sitting between 10.5 and 15 ft (3.5 and 5m) away. That should make the picture take up most of your field of view without straining your eyes.
How big is an 85-inch TV?
The exact height, width and depth of an 85-inch TV will vary depending on the set in question. A TV with a Mini LED backlight will be a bit thicker than a super-slim OLED screen (which won't need a backlight at all). If a TV has a built-in soundbar, that could add some visible height and weight, while other screens may opt for more discreet placement around the TV's casing.
As an example, a typical mid-range 85-inch TV might measure 109cm tall, 190cm wide, and 6cm deep – which are the measurements to consider if you're going to wall-mount the screen. A screen on a stand will be even taller.
Is an 85-inch TV too big to mount?
You can mount an 85-inch TV to a wall. But, obviously, 85-inch TVs are big and heavy. This means you'll need to make sure that your wall is sturdy enough to support an 85-inch TV.
You'll also want to pick quality equipment to mount it, as the bracket you use is more important than ever when dealing with a larger TV set. We'd recommend checking the weight of the 85-inch TV you want to buy and then ensuring your wall mount is compatible.
How we tested the best 85-inch TVs
When we tested the best 85-inch TVs we didn't just focus on the picture quality and performance, as important as that is. We tested the whole experience from getting the TV up and running to how well its smart TV features and any digital assistants performed, whether it was a good choice for next-gen gaming and watching sports, and of course whether it delivered better value than its rivals.
The best 85-inch TVs need to be pretty spectacular, because at this size you notice any flaws. We tested our TVs in a wide range of environments, across a wide range of sources and streaming services, at different times of the day to see how well they delivered in a typical home.
We also paid particular attention to upscaling and motion processing: get it wrong and they can make the on-screen action look unreleastic or just plain weird. That's particularly important for movies and sports, where poor processing can mean strange skin tones and smearing in movies and can make ballgames blurry in sports.
Although we expect – and recommend – that most people use soundbars or AV receivers for their audio, we did test each TV's audio performance in case you do want to use your TV straight out of the box.
We've tested a huge range of TVs over the years, so we know what separates a decent performance from a fantastic one. We bring this breadth of knowledge to every guide we write – so you know you're not getting a copy and paste of the spec sheet. We bring our years of hands-on experience and lessons learnt from many thousands of viewing hours to every TV we test.
THE LATEST UPDATES TO THIS BEST 85-inch TVS GUIDE
5 Sept 2023
Sony A80L replaced Sony X90K as "Ideal for PS5" due to stock levels of the latter falling. LG C2 replaced by LG C3 for "Best 4K TV". Some products were removed to simplify the options we most strongly recommend.

24 July 2023
Added info on the new TCL QM8 series, a budget mini-LED model that's available in an 85-inch screen size in the US for under $3,000.
27 June 2023
Added this 'latest updates' section, to help readers see what recent changes have been made. Checked the products in the list against our latest reviews.
Sign up to receive daily breaking news, reviews, opinion, analysis, deals and more from the world of tech.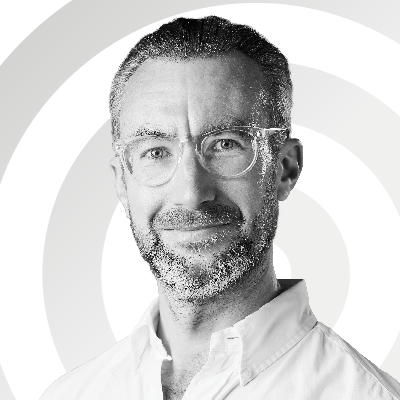 Managing Editor, Entertainment
Matt is TechRadar's Managing Editor for Entertainment, meaning he's in charge of persuading our team of writers and reviewers to watch the latest TV shows and movies on gorgeous TVs and listen to fantastic speakers and headphones. It's a tough task, as you can imagine. Matt has over a decade of experience in tech publishing, and previously ran the TV & audio coverage for our colleagues at T3.com, and before that he edited T3 magazine. During his career, he's also contributed to places as varied as Creative Bloq, PC Gamer, PetsRadar, MacLife, and Edge. TV and movie nerdism is his speciality, and he goes to the cinema three times a week. He's always happy to explain the virtues of Dolby Vision over a drink, but he might need to use props, like he's explaining the offside rule.