OLED is a term that you'll see everywhere right now. Whether you've been hunting for a new TV, eyeing up the latest laptops or reading up about the latest Switch: the Nintendo Switch OLED. But what is OLED tech? And, importantly, do you need to upgrade to an OLED TV and an OLED laptop?
Let's begin with what OLED stands for and that's Organic Light Emitting Diode. That might not make much sense on its own, but this refers to the panel that's used inside an OLED TV – or any other kind of OLED screen. This panel is what displays the things you can see on the screen, so think colors, images and light, the things that make up your favourite movies, TV shows and games.
So it's the OLED panel makes OLED TVs stand out in comparison to other types of panels. You'll also find CRT (cathode ray tube), LED (light-emitting diode), LCD (liquid crystal display), or QLED (quantum dot).
The main difference is in the organic material that OLED TVs use, which is more expensive to produce. Importantly, it also won't last as long as other kinds of panel technology, but many argue that the benefits of OLED outweigh the expiration date. (Because in most cases, you'll still get years and years of use out of them.)
There are many benefits to OLED TVs. They bring you better image quality (think blacker blacks and brighter whites), faster response times and reduced power consumption. The super fast response times are good news if you're on the hunt for a new gaming TV, especially one that does justice to the speed and performance of the next-gen PS5 and Xbox Series X.
So if you're looking to buy one of the best TVs (or any other screen-based gadget), you need to learn more about OLED because you'll probably want to consider an OLED version of whatever you're buying. If we're talking TVs specifically, only Samsung's QLED TVs offer a rival to OLED. And although Micro LED is promising, it still has a way to go before it can compete.
This guide is an OLED TV explainer, helping you to figure out how OLED works, what sets an OLED TV apart from other types and, importantly, if this TV tech is right for you.
UPDATE: If you're interested in the latest and greatest new tech announcements, check out our best TVs from CES 2022 guide, where we'll be collecting together all of the most exciting TV updates and launches from the tech expo.
OLED explained
This all started a few years back when engineers at companies like Samsung and Sony introduced an array of LEDs as a backlight, which meant that if a certain part of the screen was black then those LEDs behind that portion could be turned off to make it appear blacker.
This is a better solution than a CCFL backlight, but it still has its problems. Since it's a light behind the LCD producing the illumination rather than the LCD layer itself, the illumination is not entirely in-sync with the pixel in front of it. The result is an effect called 'blooming', whereby LED light from bright portions of the image bleeds over into areas of blackness.
This is what separates OLEDs from LCD/LED displays. In an OLED TV display, the pixels themselves are the things producing the light, and so when they need to be black they are able to turn off completely, rather than relying on a backlight to turn off on their behalf.
Is OLED worth it?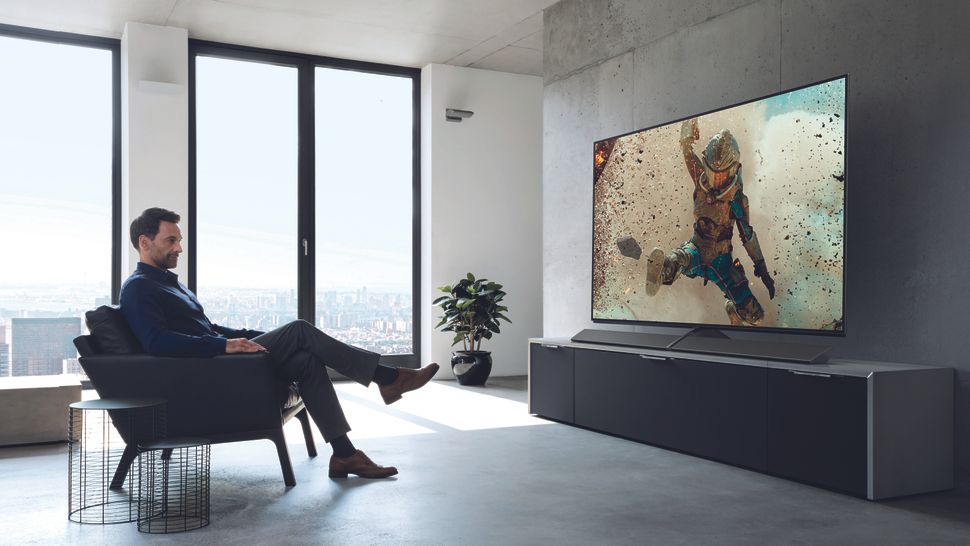 Nintendo Switch OLED
What about the Nintendo Switch OLED?
Its OLED's self-emissive nature that helps in this regard, ensuring that 'off' pixels are actually off, creating a real black rather than a semi-convincing gray. This also means the level of contrast between bright and dark areas of the screen is massive, even 'infinite'.
It's telling that Nintendo has opted for OLED for a premium step-up model of its console, even increasing the size of the screen so that you can better appreciate the new Switch's self-emissive pixels.
Those pixels can also instantaneously switch between states, meaning that response times are very fast – ideal for responsive play, or for getting the edge in competitive gaming.
Read more: Nintendo Switch OLED release date, price, and specs
What OLED TVs are there?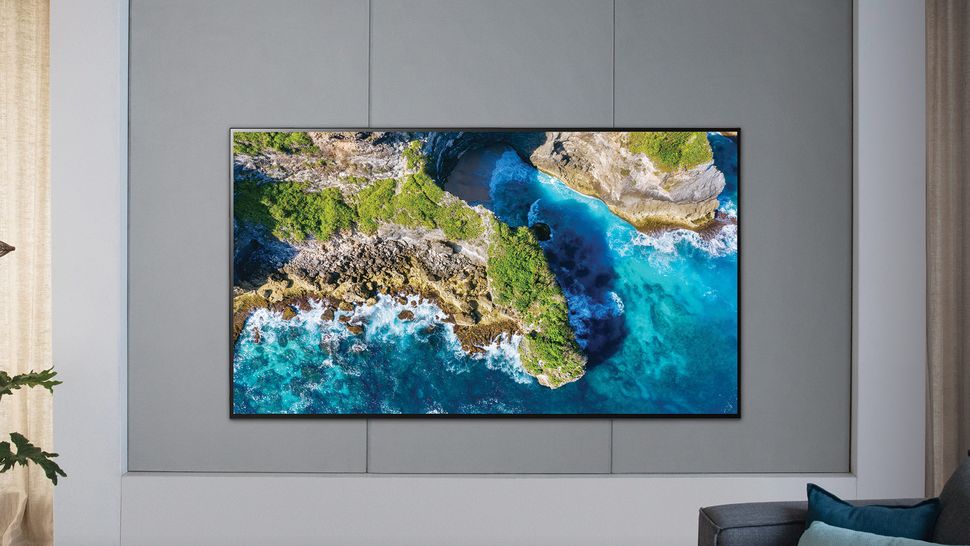 OLED prices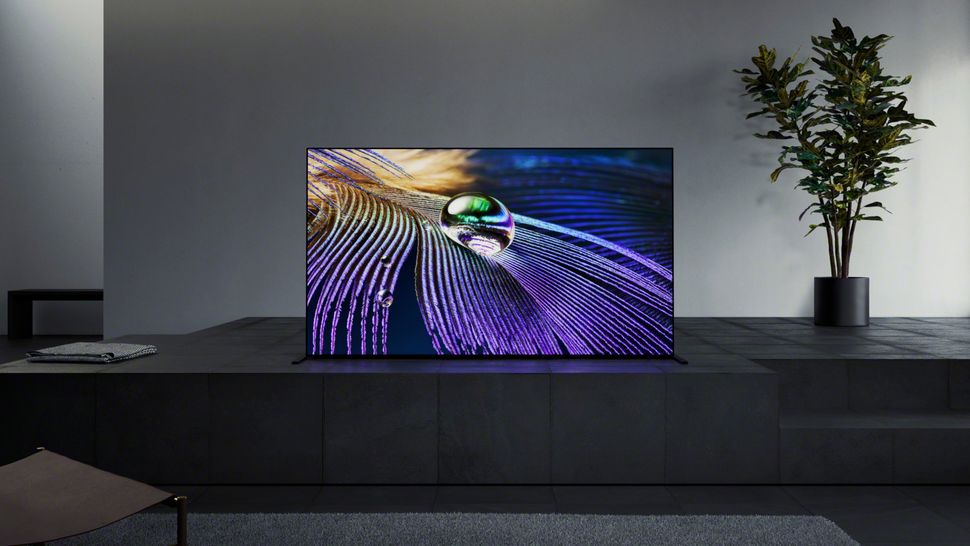 OLED burn-in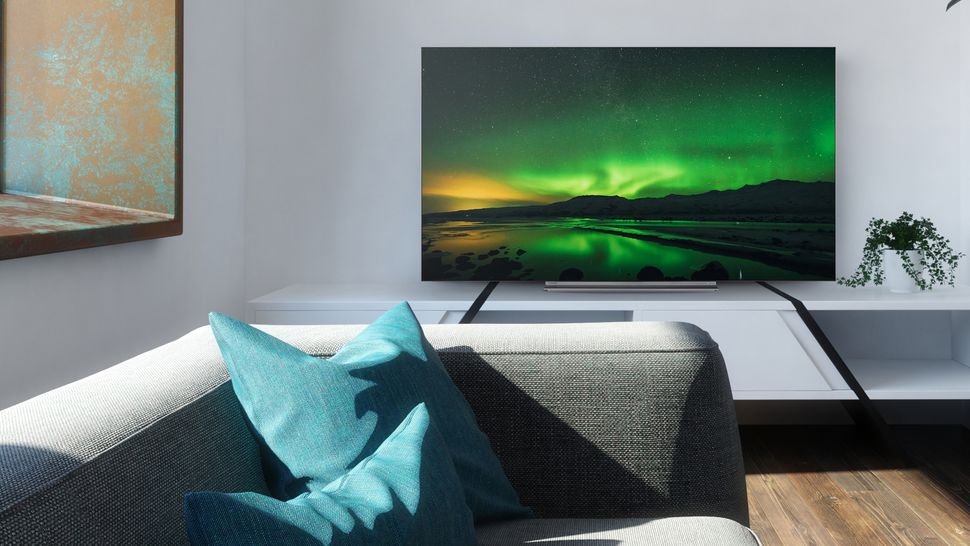 What's next?
LG's rollable OLED – which unfurls out of a box, either on the floor or ceiling – has now released in South Korea, with a wider release seeming likely soon. New form factors like these, including even transparent panels, are forever in the works, though not all of these experimental ideas end up making it to market.
There are also prototype OLED TV designs out there that have thinner, scroll-like form factors, or can be installed at the foot of a bed.
Samsung is one of several TV makers looking to develop what's called QD-OLED: a new type of OLED panel that uses quantum dot emitters to improve brightness. The tech is very much in development, but when it arrives, it could meld the competing QLED and OLED technologies and render previous methods of production obsolete.
Many companies and researchers are also actively working to make OLED even better and brighter. OLED TVs are notorious for their dim output, but there's promising news from researchers at the University of Michigan.
A team has developed a new electrode that can 'liberate' 20% more light from respective screens at the same time as increasing energy efficiency and improving the battery life of OLED displays. Right now this only applies to portable displays – smartphones and the like – but it's a good step for TVs too.
Original reporting in this article was by Jamie Carter.