The best RPGs take you on an adventure you'll never forget. Whether you're slaying dragons, exploring distant planets, or fighting off a cult, a great role-playing game will immerse you in its world.
A truly great RPG offers a rich world full of unforgettable characters and gives you the tools to carve out your own experience, whether that's allowing you to adjust your character's playstyle to your tastes, put together your own rat-tag band of companions, or letting you explore at your own pace. You know this adventure is yours.
Here at TRG, we've collated the very best the genre has to offer below. We've tried to include a range of different RPGs in our list, so whether you're looking for a whacky JRPG, an epic fantasy, or a turn-based strategy CRPG, there will likely be something here for you. Read on for the best RPGs you can play right now.
Best RPGs
Why you can trust TechRadar We spend hours testing every product or service we review, so you can be sure you're buying the best. Find out more about how we test.
Platforms available: PS5, Xbox Series X|S, PC, and Nintendo Switch
Skyrim may be over a decade old, but this open-world fantasy epic still remains one of the best RPGs around and is well worth playing before The Elder Scrolls 6 releases.
Bethesda's action RPG sees you, the Dragonborn, on a quest to defeat a world-eating dragon before he destroys the world. But Skyrim's main storyline is only own facet of this incredible adventure. You can spend hundreds of satisfying hours completing side quests and exploring every nook and cranny of its massive world. Few games craft as rich a world as this. What's more, if you pick up the Elder Scrolls V: Skyrim Special Edition, you can indulge in all the game's DLC and even enjoy the benefits of a graphical upgrade.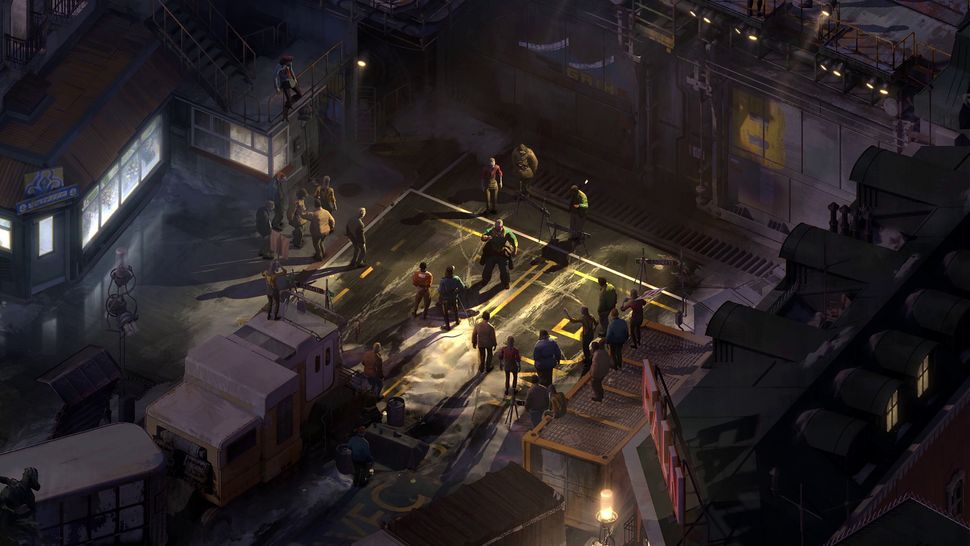 Platforms available: Nintendo Switch, PS5, Xbox Series X|S, and PC
Disco Elysium is an RPG like no other. Set in a grimy rundown city full of downtrodden characters, you play a hungover, amnesiac detective trying to solve a murder, and just get some blessed relief.
What makes Disco Elysium special is its choices, there is no clear right or wrong and you can have wildly different playthroughs by leaning into different parts of your character. You can be a corrupt, lazy, belligerent, or, I guess, determined detective. This is a must-play for RPG fans, especially now that it's been upgraded to The Final Cut, a version that features even more content and full voice acting.
Platforms available: PS5, Xbox Series X|S, PC, and Amazon Luna
The Yakuza games have always mixed mature themes with utterly bonkers shenanigans, and Yakuza: Like a Dragon really lets loose in the latter regard. While you can still expect plenty of hard-hitting plot points during the game's lengthy and turbulent story, the series' entire fighting system has been re-imagined as a turn-based JRPG – and it works surprisingly well.
Each character can take on various classes, such as becoming a crooning musician or cutesy J-Pop idol, and each has their own abilities in battle. It's certainly a different approach, but seeing as you're fighting nudists and cult members, it's only right that your magical summon should be a giant lobster. This is one of the best RPGs for players who enjoy a bit (or a lot) of the ridiculous.
Platforms available: PS5, Xbox Series X|S, Nintendo Switch, and PC
Persona 5 might be the most stylish JRPG you'll ever play. Everything from its animation, character design, acid-jazz-inspired soundtrack, and even its menus, screams cool.
This JRPG tells the story of a group of jaded teens who quite literally change the hearts of evildoers, uncovering stories of abuse, breaking free from societal norms, group thinks, and much more. There's depth to Persona 5's story and its characters learn and grow throughout the game's 100+hr plot. This is a game that belongs on any list of best RPGs, both for how engrossing it is and how well it introduces you to all that makes JRPGs great.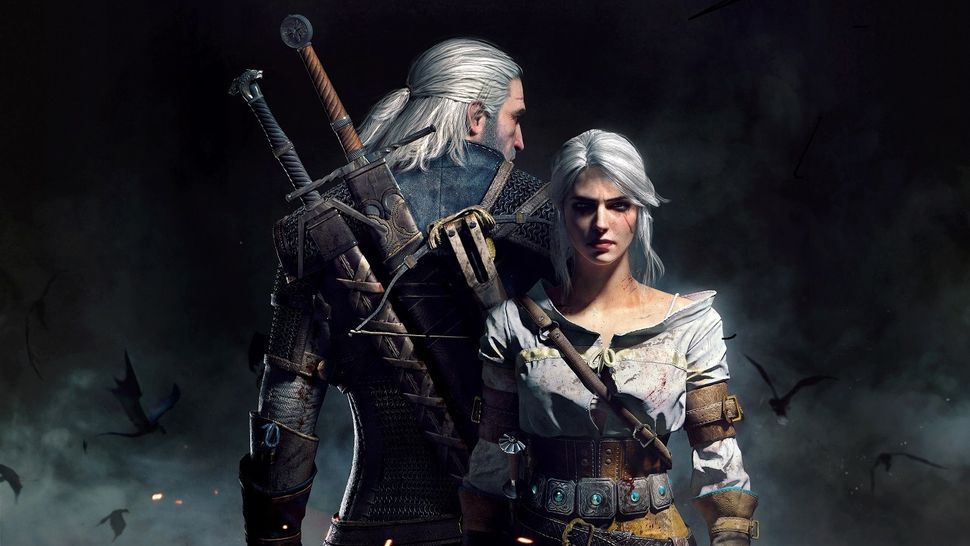 Platforms available: PC, Nintendo Switch, PS5, and Xbox Series X|S
The Witcher 3 sees you stepping into the well-trodden boots of Geralt, a gruff and gray-haired monster hunter who is trying to hunt down his adopted daughter Ciri before the ghostly Wild Hunt does. His quest leads him on a sprawling adventure through the massive open world of the Continent, where you'll encounter bizarre and terrifying creatures, oddball NPCs, and even some romantic interests.
If you're after a medieval fantasy RPG with detailed world-building, quality storytelling, and enticing sidequests, then you can't go wrong with The Witcher 3 – even if you've not played the other games in the series. What's more, thanks to The Witcher 3 next-gen upgrade that was released in late 2022, this top-notch RPG looks and performs better than ever. It's definitely worth playing ahead of The Witcher 4's release.
Platforms available: PC, Nintendo Switch, PS5, and Xbox Series X|S
Set in the fantasy world of Rivellon, Larian Studios' isometric RPG sees you playing as the 'Godwoken', a champion of the Seven Gods who seeks to become a powerful Divine in order to hold back the encroaching Void.
An isometric RPG with incredible lore and world-building, Divinity: Original Sin 2 completely commits to the idea of player choice. From character classes with unique playstyles to the ability to interact with NPCs in whichever way you choose, you can play through much of the game without getting your hands dirty with combat. If you do decide to swing your sword, combat is a turn-based treat that takes a lot of strategic thinking. If you enjoy RPGs that make use of tabletop roleplaying systems, Divinity: Original Sin 2 is one of the best in that category.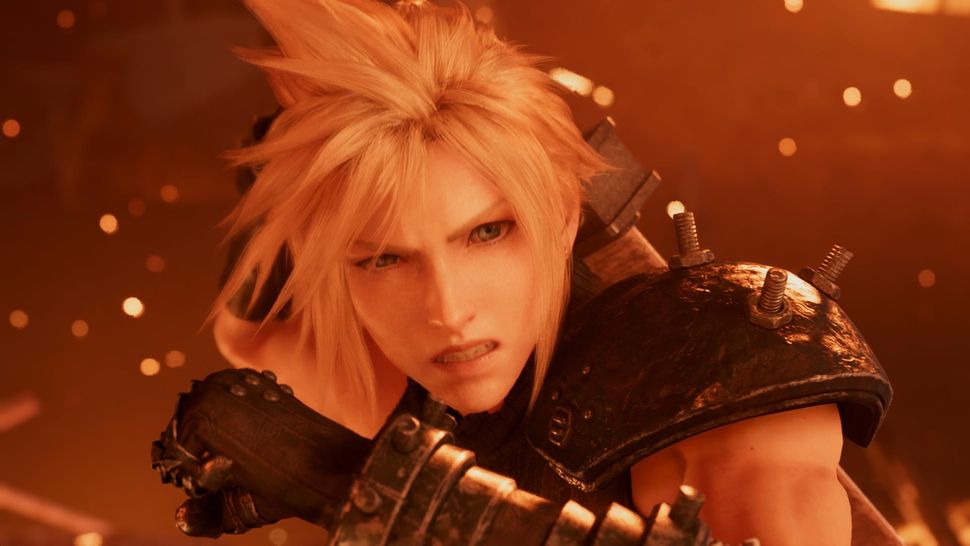 Platforms available: PS5 and PC
A remake of the 1997 classic, Final Fantasy 7 Remake sees mercenary Cloud Strike teaming up with eco-terrorist group AVALANCHE to take down megacorp Shinra. However, while the crux of the story remains the same as the original, Final Fantasy 7 Remake fills in story blanks that we didn't know needed filling back in 1997, adding new plot points and expanding further on existing characters.
In addition, by taking elements of Final Fantasy titles that have been released since the original, like real-time action, developer Square Enix has crafted arguably the finest combat system the series has ever seen. By blending the old with the new, Square has created a modern JRPG that taps into the rich storytelling of what made the original a pinnacle of the genre while offering new elements which keep it feeling fresh. But the story isn't over yet, with Final Fantasy 7 Rebirth set to release in late 2023.
Platforms available: Nintendo Switch
Breath of the Wild isn't simply one of the best RPGs you can play, it remains one of the best Switch games of all time. Taking place at the end of the Zelda timeline, Breath of the Wild sees Link waking from a 100-year slumber only to find he's lost his memory and must regain it in order to stop the evil Calamity Ganon from destroying the Kingdom of Hyrule.
When it was released back in 2017, Breath of the Wild led many to pick up the Nintendo Switch, and for good reason – it's an open-world RPG that doesn't feel crowded with side-quests and icons to unlock. But, thanks to the huge open world of Hyrule, you'll never be bored. From dozens of puzzle-focused shrines, chances to experiment with a robust physics system, and tough but rewarding combat, few games reward exploration like Breath of the Wild. Even years on from launch, players are finding fresh ways to play in this version of Hyrule. It's definitely worth playing before the release of the sequel, The Legend of Zelda: Tears of the Kingdom, releases later this year.
Platforms available: Nintendo Switch
Pokémon Sword and Shield are essentially RPG comfort food. You can spend hours catching monsters like it's the mid-nineties, grinding levels and aiming to breed competitive Pokémon – or you can just enjoy its campaign. The new Galar Region is stuffed full of detail that couldn't be found in the handheld-only versions. Pokémon wander the world freely, grass sways in the wind, and the new free-camera Wild Area allows for raids that can be enjoyed with friends.
We think Pokémon Sword and Shield are the best Pokémon games in years, even if they're not the newest – you can read our Pokemon Scarlet and Violet review to find out why it didn't make the cut.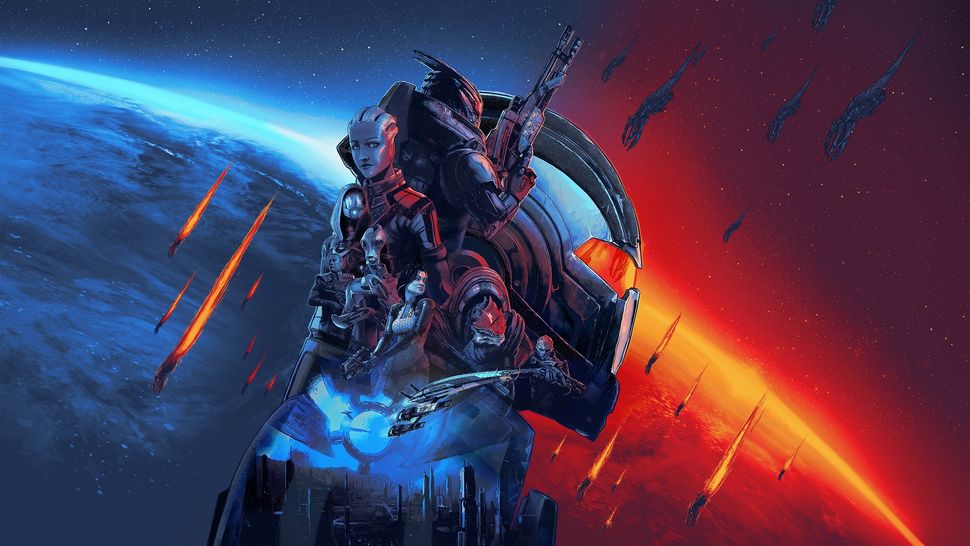 Platforms available: PS5, Xbox Series X|S, and PC
This remastered sci-fi trilogy follows the adventures of Commander Shephard as they traverse the cosmos with their ragtag crew in an effort to stop a race of machines, known as the Reapers, from taking over the galaxy.
The Mass Effect trilogy that released during the Xbox 360 era is beloved by gamers the world over thanks to its immersive role-playing gameplay and deep science fiction lore. And the romanceable aliens. Let's be real. The Mass Effect Legendary Edition makes these games even better by significantly cleaning up all three with a number of visual, audio, and gameplay enhancements, bringing the series into the modern age while keeping our rose-colored memories of it completely intact.
Best RPGs: FAQs
What game is similar to Skyrim?
The RPG most similar to Skyrim, on our list, is The Witcher 3: Wild Hunt. Similarly to Skyrim, The Witcher 3 is an epic fantasy RPG that boasts a sprawling world, plenty of sidequests and more bizarre creatures than you can shake a stick at.