In Stars and Time is an unmissable turn-based RPG with a unique time-looping mechanic and loveable characters. Underlined by an emotional, gripping story that'll keep you coming back for more, you shouldn't let this indie gem pass you by.
Pros
+

An endearing cast of characters

+

An emotional story with a unique narrative style

+

Detailed and fascinating worldbuilding
Cons
-

Backtracking can feel tedious

-

It's not always clear what information can be carried between loops
Why you can trust TechRadar We spend hours testing every product or service we review, so you can be sure you're buying the best. Find out more about how we test.
Review info
Platform reviewed: PS5
Available on: PS5, PS4, Nintendo Switch, PC
Release date: November 20, 2023
The moment I loaded up In Stars and Time and was greeted by its quirky characters, charming Nintendo Entertainment System-esque retro soundtrack, and gorgeous black and white visuals, I had a feeling it was going to be something extremely special. Developed by Adrienne Bazir (insertdisc5), this turn-based role-playing game delicately balances themes of found family, trauma, love, and more, in an emotional story. The whole thing is told through the eyes of Siffrin - a mysterious adventurer who finds themselves stuck in a seemingly endless time loop while trying to save the land of Vaugarde from being frozen in time.
In Stars and Time starts at the end of a long journey for Siffrin and his friends. He's joined by Odile (a mature, no-nonsense researcher), Isabeau (a loving defender who's the human equivalent of a golden retriever), and Mirabelle, a timid girl blessed with the power to resist being frozen in time. Also tagging along is a chaotic child named Bonnie, who takes pride in preparing snacks for the group and supporting from the sidelines where they can. The party is tasked with taking down a powerful being known as the King - an individual who's invaded Vaugarde to stop its flow of time. He's taken residence in the House of Change - the final dungeon in the party's adventure - and it's only a matter of time before the country is frozen unless Siffrin and the gang can put a stop to his exploits.
Things won't be straightforward, however. While your party might be embarking on their final dungeon, the adventure is far from over - at least for Siffrin. The House is full of twists and turns that make it impossible to complete in a single attempt without first knowing exactly what you're doing - which is where the time loops come in. Crushed by a rock trap? No problem, you can be sent back to before you even entered, and now you know how to disable it in order to proceed. You missed a key that's required to progress? Oops, but no trouble - blast back through time and look more carefully before you get stuck again.
If at first you don't succeed...
Sometimes, you'll be able to carry over information between loops to help out characters or unlock new things, although it isn't always clear when this information has been retained. One particular side quest which involves searching for the final issue of a book for an NPC is particularly problematic for this, as Siffrin only remembers the last volume he looks at, rather than the actual finale if you found that earlier in your adventure. So, upon returning to the NPC, you may be unable to relay the information that you want to. The rewards for side quests and exploration tend to be rather lackluster, too, so you've really got to be in it for the dialogue and story of each side quest when it comes to completing side content.
The purpose of looping goes far beyond finishing quests or solving puzzles, though. Through reliving the same day over and over, you'll gradually learn more about your party members, all of whom are distinct, fantastically written, and a genuine delight to speak with. What's more, you'll gradually gather more information regarding the fascinating lore of the world around you. Not only is the worldbuilding captivating, but it genuinely blew me away how much intriguing information was revealed about Vaugarde and the other surrounding regions (that you as the player don't personally step foot in) during the game's relatively short 17-20 hour runtime.
Siffrin is the only one in his party aware of the time-warping shenanigans, and throughout the story you'll see the reality and consequences of this timeline-jumping unfolding, as the loops go from being a helpful feature to one that feels like more of a curse. How are you even looping in the first place? Good question! That's for you to find out.
A story for the ages
Without a doubt, In Stars and Time's writing is its strongest suit. It's a tale that'll make you laugh, gasp, and cry in equal measure and will have you enraptured at every turn. Characters' varying speech patterns are delivered flawlessly and in ways that brilliantly convey their differing personalities (in a manner not dissimilar to Toby Fox's groundbreaking turn-based RPG Undertale), and even Siffrin's internal monologue is written astutely and in a way that'll point out your own thoughts before you even realize you're having them.
Best bit
Discovering more about the game's deep lore and the main cast of characters. So much love and thought has been put into the writing, and despite having a relatively short runtime, I became deeply attached to all of the party members, especially Odile and Bonnie.
For the most part, the looping process isn't too repetitive, either. With the press of a button, you're able to speed through any text you've already read, and the fast-forward will immediately stop if you hit important new dialogue. You can also use 'Memories' - which are gained by winning battles in the House - to loop further forward if you want to skip straight to a certain area, so you don't need to retrace your steps every single time. While that is sometimes required, you can expect the dialogue to change slightly as you progress, especially as Siffrin's perspective of the world changes.
Admittedly though, some of the backtracking can get tedious. Sometimes, you'll have to loop back and forth to collect tiny snippets of information in order to progress, and even if you know exactly where to find something important, the game may not let you acknowledge it as such until it's determined to be the right time for it. This wouldn't be so bad if not for the fact that you'll inevitably have to trek between the same rooms repeatedly, fighting random enemies (although they appear in the world as you explore, they're pretty difficult to avoid). The level of backtracking required also means you'll probably have to grind for more Memories to loop forward, despite the fact that there's no need to engage in optional random battles otherwise.
Worth your time
While random enemies don't make for particularly compelling battles, the boss fights are much more engaging. In Stars and Time assigns each character and enemy an attack type - Rock, Paper, or Scissors - that's employed like Pokémon's basic Fire-Grass-Water type matchups or Fire Emblem's Sword-Axe-Lance weapon triangle. While your party members can unleash a basic attack corresponding with their type, they also gain access to Crafts (skills) to unlock stronger moves, heals, and buffs. On top of that, landing an attack will grant a Jackpot point corresponding to its type - if you manage to build up five of these in a row (all of the same type), your party will unleash an almighty, powerful Jackpot Attack on every on-screen foe, which is incredibly satisfying.
At the time of writing this review, we're coming to the end of what's been a phenomenal year for video game releases. From Baldur's Gate 3 to Super Mario Bros. Wonder, Alan Wake 2, and Octopath Traveler 2, there've been so many first-class games that it's been difficult to keep up with them all. Despite this, I can't recommend enough giving In Stars and Time your attention.
Some games stick with you for a very long time after playing them. Their narratives continue to be thought-provoking, weeks after you've rolled credits and their characters remain at the forefront of your mind even if you haven't seen them on your screen for days. In Stars and Time is one of those games, and I can't emphasize enough how special of an experience it is to play it.
Accessibility features
In Stars and Time offers a number of different accessibility options. In the menu, players have the option to alter the master volume, as well as the volume of background music and sound effects individually. You can also switch off text shake, background scroll, and screen effects.
Additionally, there are options to make Siffrin run automatically so that you don't have to hold down an extra button, and an option to have your last selected command in combat remembered and highlighted. 'Battle Help' can also be switched on to help players out with their attack type matchups.
On top of that, upon loading the game, players are given a spoiler-free content warning, as well as a URL that can be followed to read more detailed warnings about the sensitive subject matter explored in the game.
How we reviewed
I spent around 19 hours playing In Stars and Time on my PS5, and in that time, I completed the main story, all the optional side quests I could find, and thoroughly explored each area looking for new dialogue and interactions.
For more games like In Stars and Time, be sure to check out our list of the best indie games, as well as the best story games available to play right now.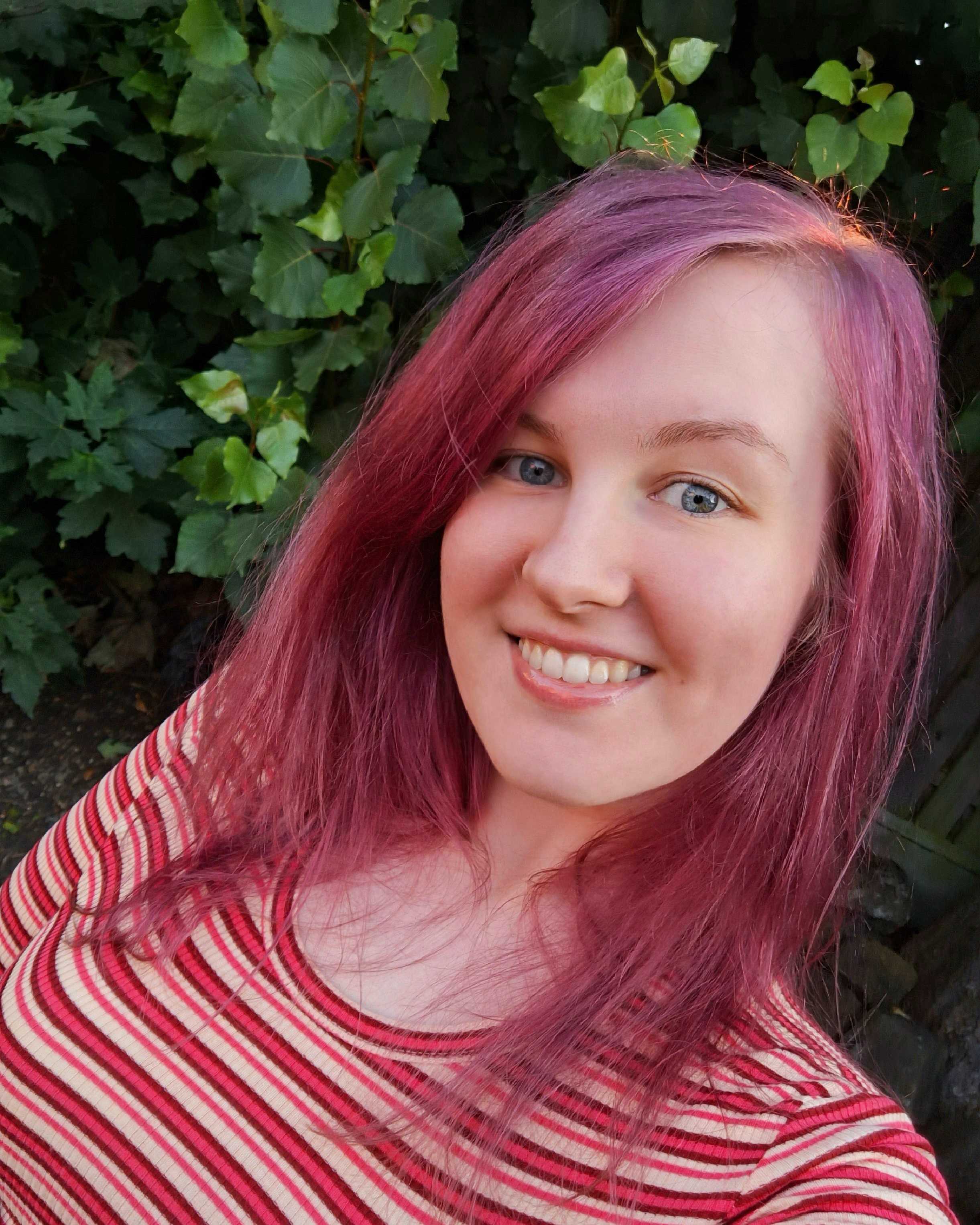 News Writer, TechRadar Gaming
Catherine is a News Writer for TechRadar Gaming. Armed with a journalism degree from The University of Sheffield, she was sucked into the games media industry after spending far too much time on her university newspaper writing about Pokémon and cool indie games, and realising that was a very cool job, actually. She previously spent 19 months working at GAMINGbible as a full-time journalist. She loves all things Nintendo, and will never stop talking about Xenoblade Chronicles.