The best RPGs on Game Pass are an eclectic mix of different games. However, every title on this list has the ability to transport you to a new and immersive world, full of memorable characters, gripping plots and difficult choices. Roleplaying games allow us to make our mark on worlds far more fantastical and compelling than our own. If you want more of them in your life, you've come to the right place.
Thanks to Xbox Game Pass, millions of people have access to a whole library of new experiences at the touch of a button. However, it can be difficult to sort the wheat from the chaff, especially when it comes to titles as time-demanding as RPGs. Fortunately, we've been through all of the Game Pass RPGs with a fine tooth comb, and have put together a comprehensive list of only the very best titles for your reading pleasure.
Though some of these games have earned a place on our best RPGs of all time list, others are hidden gems made accessible through Xbox Game Pass' generous library. Microsoft have a great track record of adding overlooked RPGs to their roster, offering experiences that you might not get elsewhere. Read on for excitement, adventure and oodles of RPG goodness.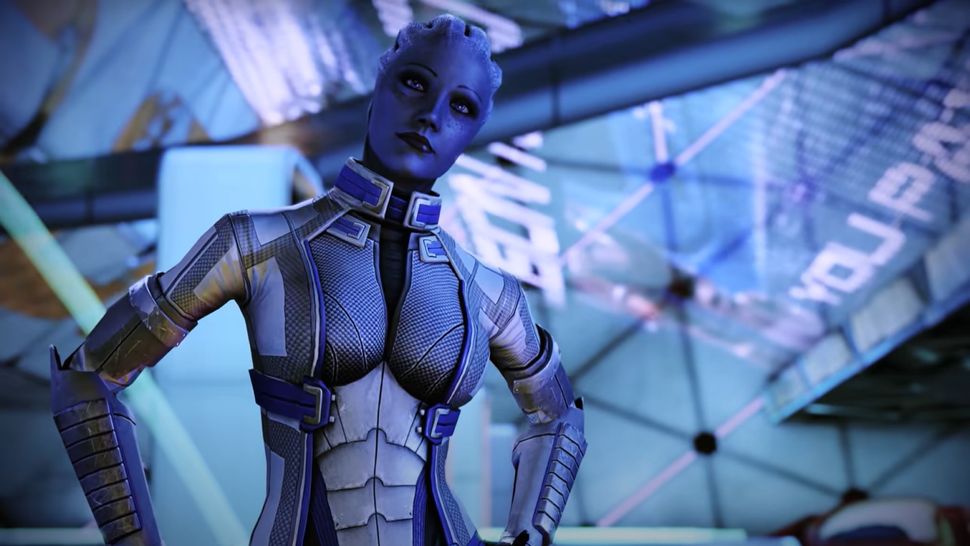 Mass Effect Legendary Edition is a compilation of one of the most influential and game-changing RPG series of all time. In Mass Effect, you take on the role of Commander Shepard, a spaceship captain in the 2180s. Humanity has taken its first steps onto the galactic stage and finds itself surrounded by alien civilizations – some friendly, and others not so much. As Shepard, you'll be tasked with navigating this strange new galaxy. On your journey, you'll discover friends, enemies, and ancient secrets that may spell the doom of civilization.
The Mass Effect trilogy is rightly famous for its branching storylines. As Shepard, you'll be asked to make choices that directly affect the narrative. For good or ill, you will have to live with the consequences of those choices. To this day, Mass Effect Legendary Edition is a story full of brilliance that you can make entirely your own.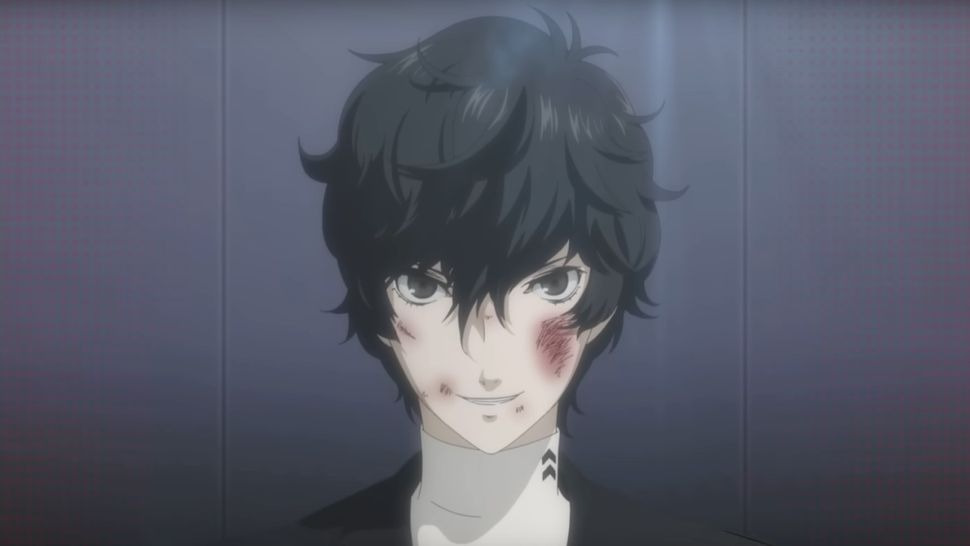 Persona 5 Royal is a JRPG classic. Set in the bustling Tokyo metropolis, you take on the role of a transfer student on probation for a crime he didn't commit. Thanks to a creepy app that appears on your phone, you gain the power to enter the psyches of the corrupt authority figures around you. Working with your friends, you dedicate yourself to stealing the evil desires of these nefarious adults.
As well as offering a deep turn-based combat system, Persona 5 places equal emphasis on your character's time outside of combat. Every day, you'll decide how the protagonist spends his time; which of his friends does he hang out with, how often does he study, etc. This is where the magic happens; since every decision you make directly affects how the protagonist and pals perform in combat. In Persona 5 every decision you make, no matter how small, has consequences - something many RPGs could learn a lot from.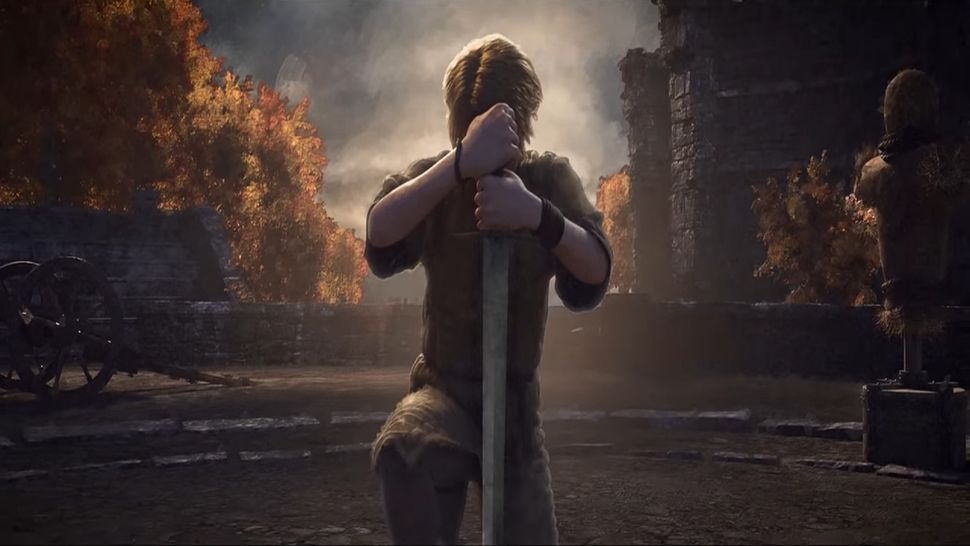 Any history book will tell you that the Middle Ages were weird. Ruthless geo-political machinations went hand in hand with destructive conflict and petty personal drama. Crusader Kings 3 asks: 'what if we rewrote history?' In Paradox Interactive's feudalism simulator, you play as a landed noble and live through their life and the lives of their descendants. You decide everything from how they structure their realm to who they snub (or snog) at court.
The complex overlapping systems of Crusader Kings 3 ensure that no two playthroughs are ever the same. Different nobles have wildly different concerns and priorities, and that's before we've even mentioned all the random events and courtly intrigue that takes place. Do you Invade your neighbors and neglect your children or start your own religion in this no-holds-barred narrative melting pot of a game? It's up to you. Suffice it to say, it more than earns its place amongst our top 15 PC strategy games.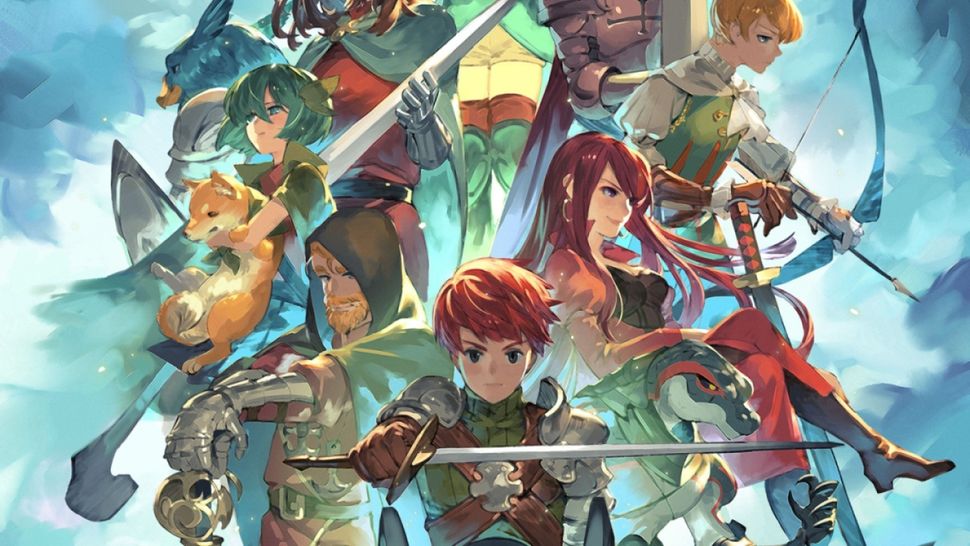 Released in late 2022, Chained Echoes is a loving recreation of old-school 16-bit JRPGs like Final Fantasy 6 and Chrono Trigger. The game tells a tightly constructed interpersonal story against the backdrop of a tense geo-political standoff. Each member of the title's ensemble cast offers a unique perspective on proceedings. As you might expect, combat is turn-based here, but the Overdrive system ensures that you're rewarded for constantly switching up your strategies and approaches.
Top-notch writing, stellar combat, and a lavish pixel-art visual style define the Chained Echoes experience. From the game's opening moments, we're treated to a dynamically paced storyline that takes full advantage of the game's broad cast. The game's opening has you enjoy a massive festival from the perspective of an innocent attendee, numerous different thieves, and an incognito princess in the space of about half an hour. Come to Chained Echoes for the 16-bit nostalgia, but stay for polished, modern take on the formula.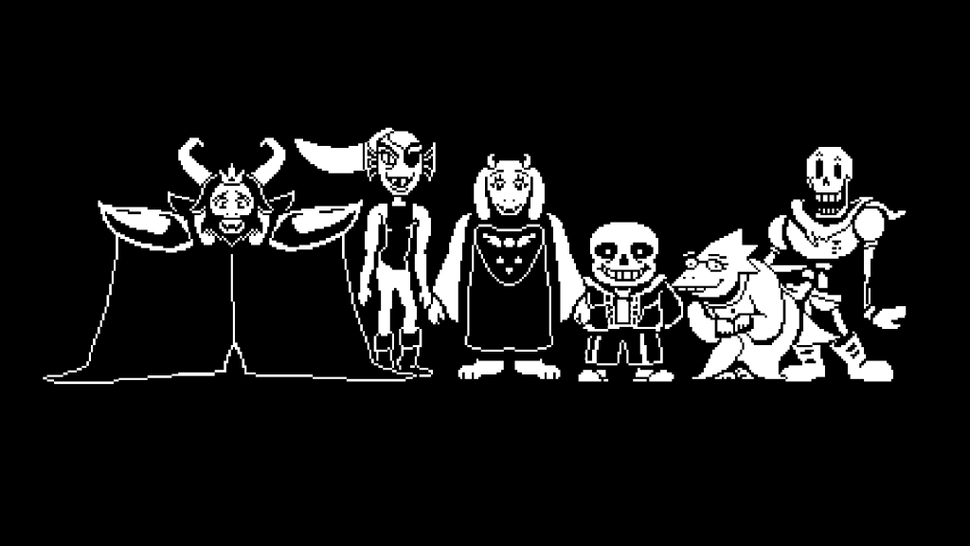 At first, Undertale seems like a modern send-up of classic RPGs. However, there's a lot more to this classic than meets the eye. This subversive, intelligent and uncompromising RPG tells the story of a young child who finds themself trapped in the perilous Underground: a vast, cavernous expanse filled with monsters. Contrary to tradition, Undertale allows you to befriend these creatures, turning the traditional RPG formula on its head.
Undertale is bursting with razor-sharp dialogue which oscillates between sparklingly witty and emotionally devastating with alarming ease. This game is full of hidden secrets, and dark narrative twists. Did we mention that the soundtrack is incredible? Originally released in 2015, it may seem a little long in the tooth these days, but Undertale remains a timeless classic.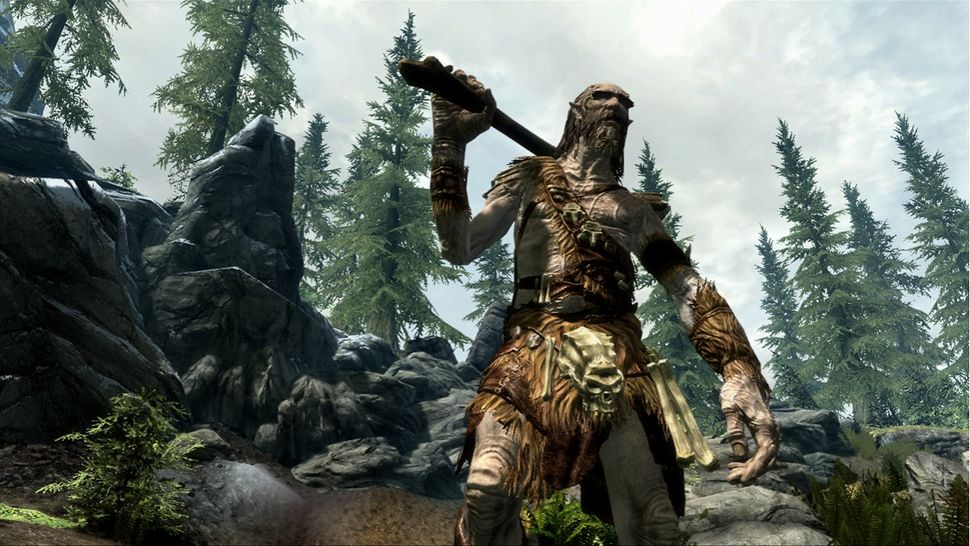 First released way back in 2011, The Elder Scrolls V: Skyrim is the definitive Bethesda RPG. Taking on the role of the Dragonborn, you play as a character gifted with ancient magical power, fated to change the fate of the northern region of Skyrim forever. Skyrim boasts hundreds of quests, allowing you to fight dragons, finish the ongoing civil war, and even become a homeowner.
Choose from any number of races and play the game your way. Use stealth and become a renowned thief, or learn to immolate your enemies with spells galore. Skyrim is as open-ended as they come, with many players opting to abandon the main story altogether in pursuit of fame, glory, or simply answers to the game's old, weird mysteries.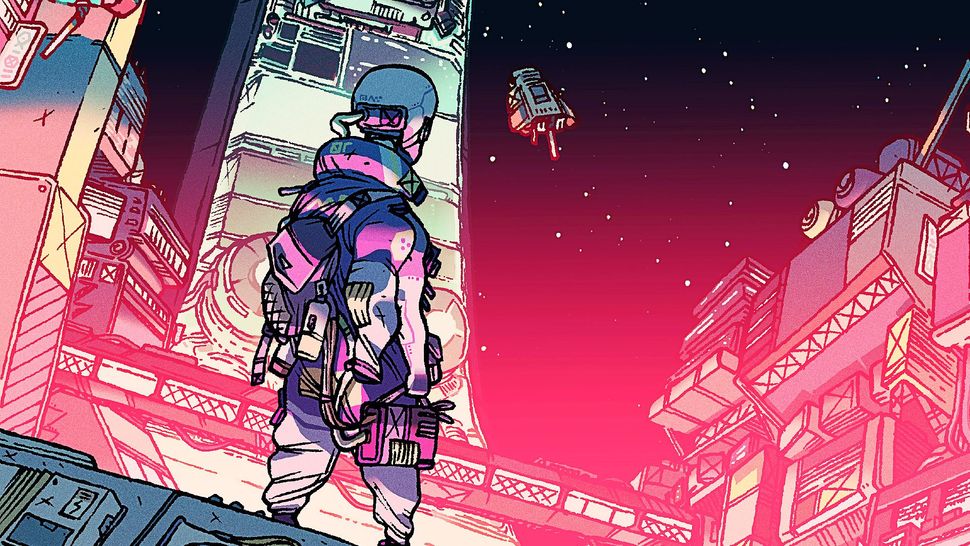 Sci-fi is full of great stories about sad robots, and Citizen Sleeper is no exception. You are an android who, having escaped from the corporation that built you, must eke out a life on a ruined space station. You'll need to keep your mind and body whole with a constant supply of food and medication or else you will die. You choose how to spend your days, taking on gig work and rolling dice to determine how well you do. The game is as compelling as it is brutal.
Citizen Sleeper challenges you to live an extremely difficult life. Odd jobs on the station quickly open up into fully-fledged stories of their own, throwing memorable characters and gripping twists your way with impressive regularity. As with any great work of science fiction, Citizen Sleeper has a great deal to say about our own society, how workers are treated and how the corporate paradigm of "unlimited growth" isn't sustainable. This indie gem has a lot to say and says it well.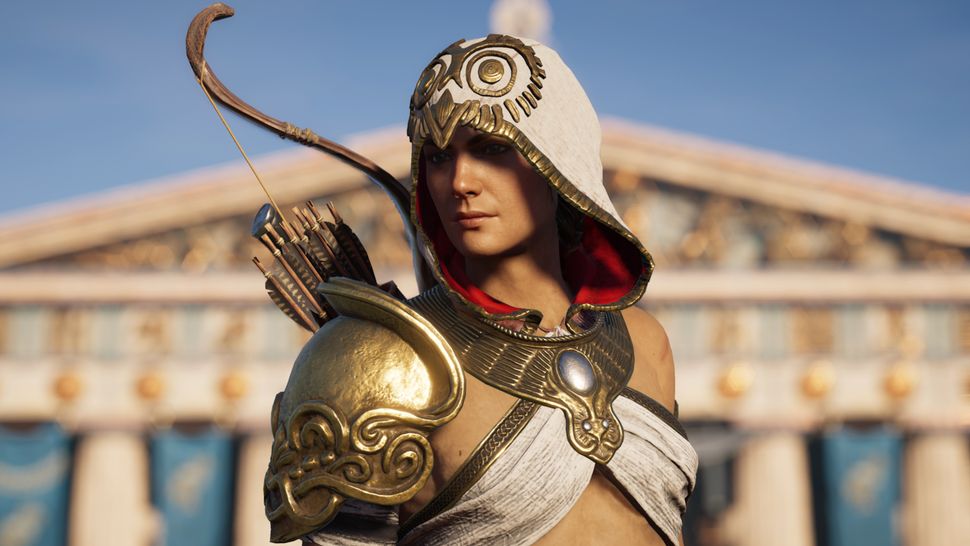 Assassin's Creed Odyssey is an ambitious synthesis of RPG elements with the traditional third-person action that the series is known for. In Assassin's Creed Odyssey, you step into the shoes of a mercenary who quickly becomes embroiled in a vast, Pan-Hellenic conspiracy. As you adventure through the gorgeous islands of Ancient Greece, you're not only able to customize and equip your character as you see fit, but also make meaningful story decisions during cutscenes.
Assassin's Creed Odyssey is an proper RPG through and through, immersing you in its rich and vibrant world. Go where you will, take on side quests, and solve the esoteric mysteries at the heart of the conspiracy that threatens you. I personally spent over 100 hours with this game and didn't regret a single moment.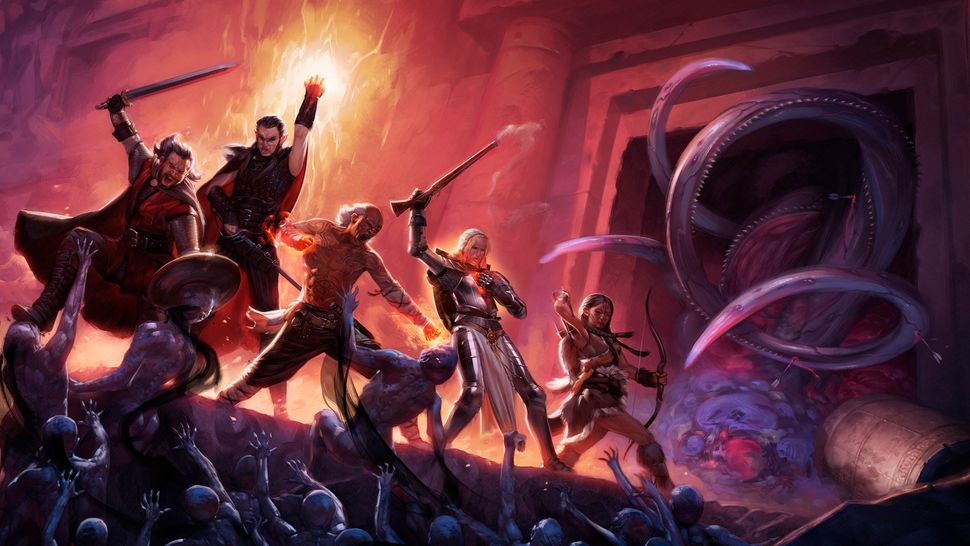 Pillars of Eternity is a modern take on the old-school CRPG genre. For those not in the know, these games provide a top-down, isometric vantage from which you can control a party of characters. These games tend to use deep, turn-based combat alongside strong writing and voice acting to tell their stories. Pillars of Eternity is a love letter to this tradition. Taking place in an expansive setting full of rich lore, Pillars lets you set off on the fantasy quest of your dreams.
Pillars boasts strong storytelling and detailed character customization, allowing you to build a character's backstory and abilities to your exact specifications. It is uncompromising in some respects. The occasional puzzle will crop up that requires lateral thinking and the game will not hold your hand. However, if you're looking for a traditional fantasy adventure to lose dozens of hours to, Pillars of Eternity has you covered.
Best RPGs on Game Pass: FAQs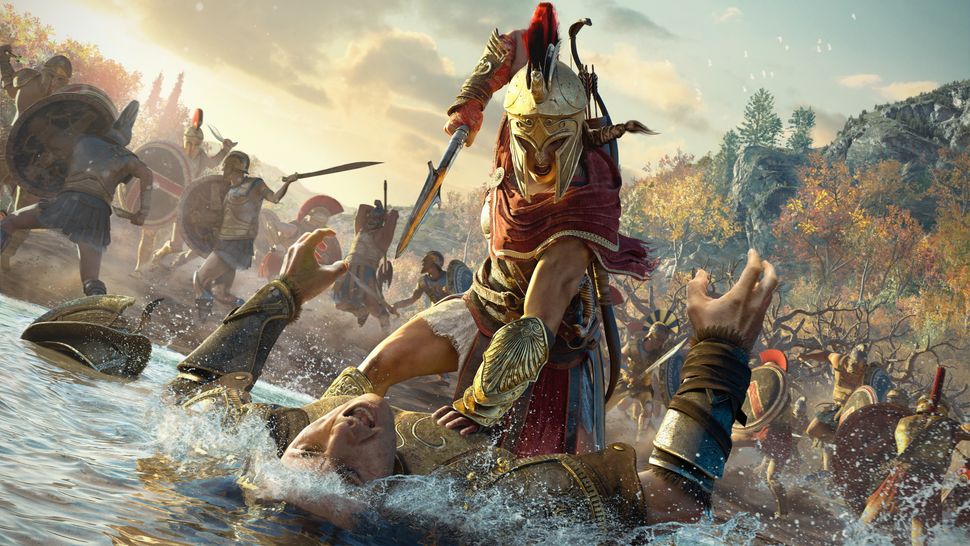 Which RPG should I start with?
This is a tricky one, since RPGs come in a lot of different flavors. That said, in terms of accessibility, Assassin's Creed Odyssey is a great game for folks who are newer to the genre. Action fans will be familiar with the dynamic, real-time combat while fans of story-driven games will enjoy the gorgeous cutscenes. Throughout the game, Odyssey introduces its RPG elements gently, without being overwhelming.
If you're feeling more confident. maybe give The Outer Worlds a try. This sci-fi shooter offers a larger scope for character customization than Odyssey and holds your hand a little less as you make your way through its gorgeous yet foreboding setting.
Is The Witcher 3 on Game Pass?
Unfortunately, The Witcher 3: Wild Hunt is not on Game Pass. The classic dark fantasy RPG may be found on Steam or CD Projekt Red's own game distribution platform: GoG.
However, given the game came out over seven years ago, it can often be found on sale for some very reasonable rates. Keep an eye open for future sales if you want to pick up The Witcher 3: The Wild Hunt on the cheap.