The best crossplay games have levelled the playing field for gamers of all platforms.
Even in the post-couch co-op years, you had to at least own a game on the same console as your friends in order to play with them. These days, most of the best FPS games provide a limitless experience whether you're on a Nintendo Switch or the best gaming PC.
You can play a game like Apex Legends on PS5 with your friends even if they own it on Xbox Series X, and you can even start a game on one platform and continue on another. You'll frequently hear crossplay and cross-platform used interchangeably, but in this article, we've focused on games that let you play them with people who own the same game as you on a different platform.
There are still not too many games that fully support crossplay, but it's a great system that helps you to share your favourite games with new people. The platform you play on becomes increasingly less important, as crossplay is simply a great way to ensure you don't have to play alone no matter what.
Not all games on this list may offer crossplay across all platforms (yet), but we have picked games that allow crossplay on at least two platforms. Between PC to console crossplay, or crossplay that lets you continue a playthrough on your mobile phone, there are plenty of options to synch up with friends or switch devices.
Best crossplay games
Why you can trust TechRadar Our expert reviewers spend hours testing and comparing products and services so you can choose the best for you. Find out more about how we test.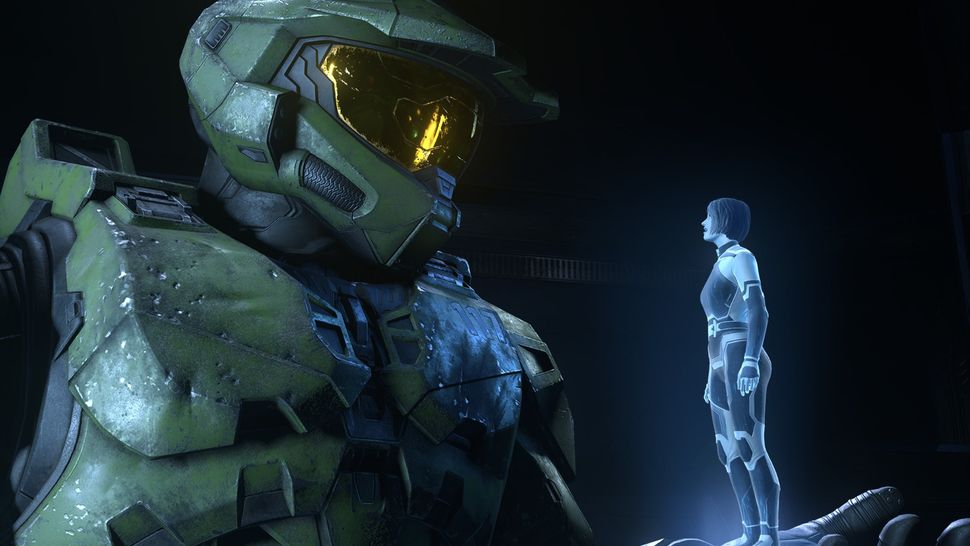 Platforms that support crossplay: Xbox One, Xbox Series X/S and PC
Whether it's the free-to-play multiplayer or the campaign mode (purchased separately), both parts of Halo Infinite truly revitalize the series. From the campaign's captivating story, vast map and liberating gameplay, to a multiplayer offering that's hard to put down, developer 343 Industries has created a game that will resonate with veteran Halo fans and inspire a new generation of players.
The great news about Halo Infinite's multiplayer is that it allows for absolute cross-platform play, so those on Xbox console can play with PC and vice versa. Given that Halo Infinite isn't available on PlayStation or Switch, this one is unfortunately for Xbox and PC players only.
Platforms that support crossplay: PS4, Xbox One and PC (PS5 and Xbox Series X/S through backwards compatibility)
Call of Duty: Warzone has taken on a life of its own since it became a standalone battle royale game, giving the likes of Fortnite and PUBG a run for their money – one of the best FPS games turned into one of the best battle royale games.
Warzone's shooting is satisfying, its map rewarding to explore, and it offers more than enough interesting concepts like the Gulag and Contracts to make each match feel wholly unique, wherever you land. It's updated regularly too, with new content, modes, operators and skins providing players with plenty of things to do whenever they boot up the game.
What's more, Warzone supports crossplay across all the platforms it's available on.
Platforms that support crossplay: PS4, Xbox One, PS5, Xbox Series X/S and Nintendo Switch
Apex Legends is another contender vying for the battle royale crown. Developed by Respawn Entertainment and set in the Titanfall universe, Apex Legends is a squad-based battle royale shooter where teams of three go up against 57 other players to try to gather loot and be the last person (or squad) standing.
However, unlike Fortnite and PUBG, Apex Legends sees players take on a class, each represented by a unique character (imagine Fortnite mixed with Overwatch and you'll be on the right track.)
This is the perfect battle royale game for those who enjoy the genre's premise but can't get on board with Fortnite's building or PUBG's hyper-competitiveness – and it's free-to-play. Plus, different classes, abilities and limited-time events make for a dynamic experience overall.
Apex Legends has crossplay across all platforms, easily earning it a spot among the best crossplay games. Given it's available on pretty much every modern platform, that means you can play with friends (for free) no matter what hardware they own.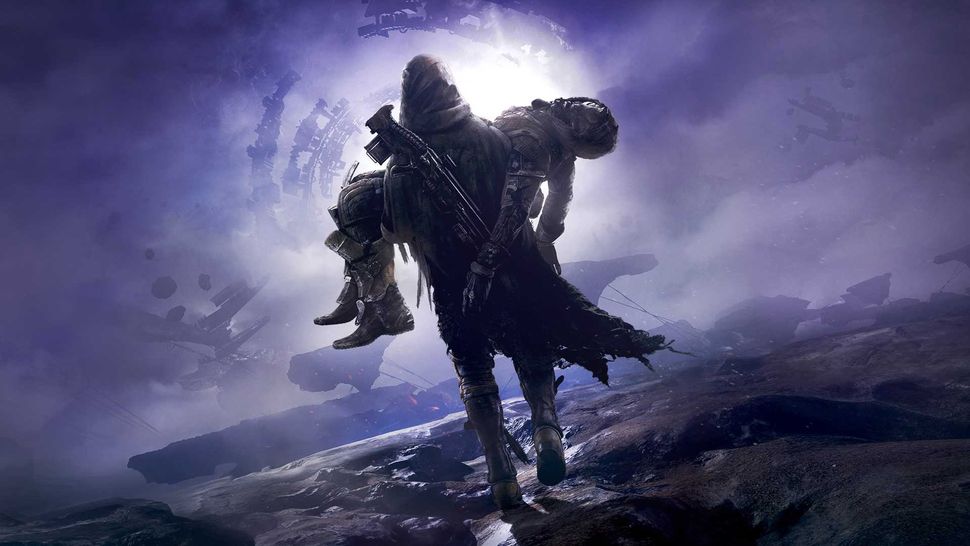 Platforms that support crossplay: PS4, Xbox Series X/S, Google Stadia, Xbox One, PS5 and PC
Destiny 2 may have released several years ago but Bungie's online-multiplayer shooter is still going strong. This is a shooter that is constantly evolving, thanks to regular (and sometimes quite drastic) updates.
Getting started can be a bit of a pain, but once you get into it (and we strongly advise to play with a group of friends) you'll find yourself hooked – Destiny 2 has a really strong and active community that's a joy to be part of.
Like Apex Legends, Destiny 2 is not only one of the best FPS games, it's one of the best crossplay games right now, allowing players across all platforms to play together that it's available on.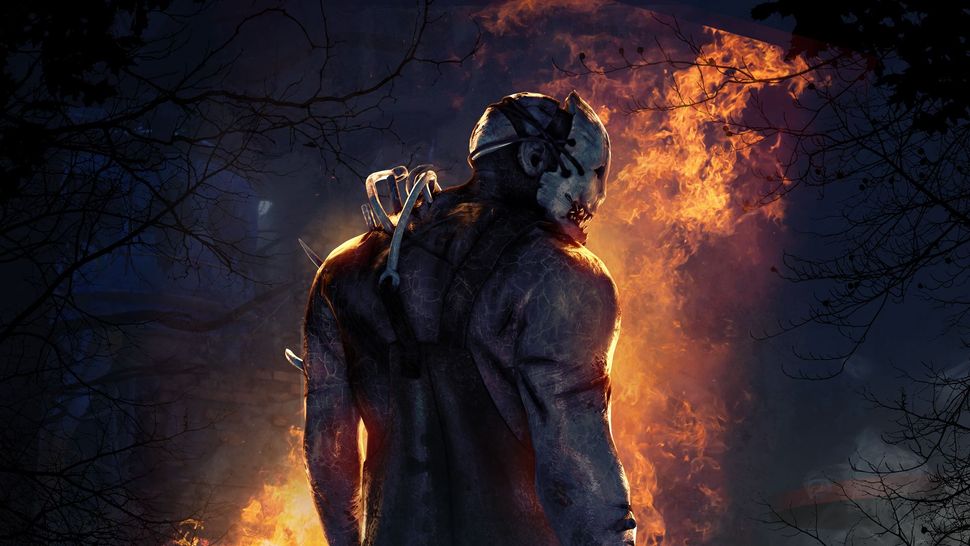 Platforms that support crossplay: PS4, Xbox Series X/S, Xbox One, PS5, Nintendo Switch and PC
Looking for an online horror to have you and your friends on tenterhooks (and literal hooks)? Then Dead by Daylight may be for you. This asymmetric survival horror has a pretty simple premise: if you're a survivor then you want to repair all the generators and escape the killer, if you're the killer then you want to hunt down all the survivors and sacrifice them all to the Entity by hanging them on hooks.
The variety of killers and survivors on offer, all with different playstyles, makes Dead by Daylight such fun. Additionally you have the option to purchase licensed horror movie characters like Ghostface and Pinhead. The added variety of items, perks, and add-ons ultimately makes Dead by Daylight one of the best horror games out there.
It's also one of the best crossplay games available, with cross-platform play supported on all platforms. Mobile versions of the game on Android and iOS also exist, but these are only compatible for crossplay with each other.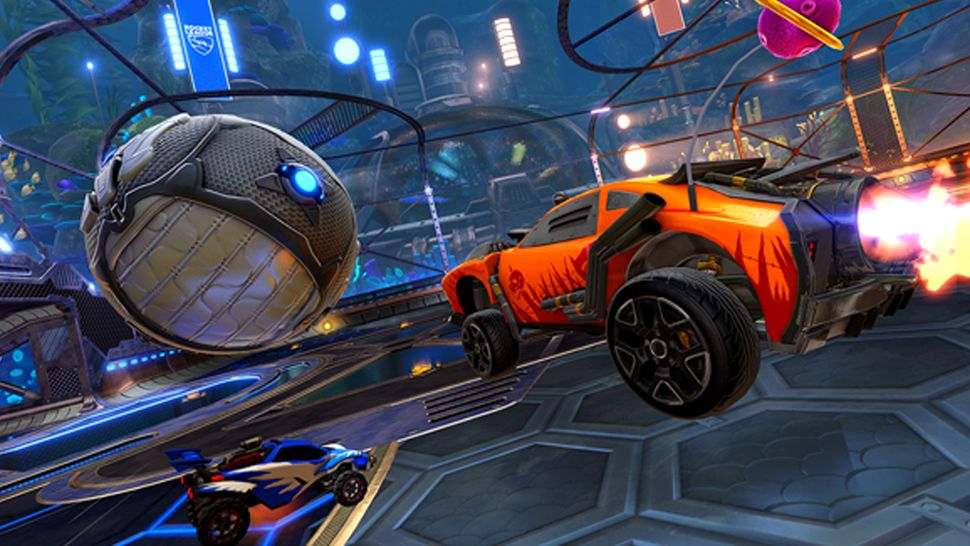 Platforms that support crossplay: PC, PS5, PS4, Xbox Series X/S, Xbox One, Nintendo Switch
Rocket League, the incomparable physics-based rocket-car soccer game, remains one of the most popular online games – and it's not hard to see why.
Rocket League's basic premise is simple (knock the ball into the goal), making it easy for anyone to pick up, while the ability to crossplay with friends means that youc an team up no matter what platform your friend is playing on.
Matches range from 1-v-1 to 4-v-4, so there's a lot of flexibility when it comes to gathering your friends to play together. Rocket League is definitely better with friends – trying to coordinate your team between goalkeeping, defending and attacking takes coordination but can also devolve into frantic fun. There's also a league-based system online, so you get a nice sense of progression as your team grows from a fumbling mess into a well-oiled machine.
Platforms that support crossplay: PC, PS5, PS4, Xbox Series X/S, Xbox One, Nintendo Switch and mobile devices
Fortnite has had a meteoric rise since its release in 2017, and it's not hard to see why. The free-to-play battle royale game offers players an energetic and enjoyable online multiplayer experience, throwing in some building mechanics to set it off from its competitors.
Fortnite is in many ways responsible for the popularity of the battle royale genre, even though it didn't invent it. When it comes to platforms covered, Fortnite takes the top spot on this list of best crossplay games – not only does it support cross-platform play on consoles and PC, but on mobile devices too.
Platforms that support crossplay: PS5, PS4, Xbox Series X/S and Xbox One.
PlayerUnknown's Battlegrounds (or PUBG) was arguably the first fully-realized battle royale game. Based on the idea behind the Japanese film 'Battle Royale', PUBG was the first full game dedicated to letting you fight to become last player standing and paved the way for the other games in this list.
PUBG is arguably much more intense than the likes of Fortnite, relying on pure combat ability rather than mechanics such as building. If you enjoy a challenging and battle royale then PUBG will likely be right up your street – and it's free to play.
If you're on console, you'll be pleased to know you can play crossplay with console players on other platforms. Unfortunately, console and PC players can't play together.
Platforms that support crossplay: PS4, Xbox One, Nintendo Switch and PC (PS5 and Xbox Series X/S through backwards compatibility)
Even though many of us are waiting for Overwatch 2, the original Overwatch remains one of the best team-based online multiplayer games available. Between its plethora of maps, diverse cast of characters and variety of gameplay modes Overwatch just knows how to keep you coming back for more once you've fallen in love with it.
With crossplay, you can hopefully convert more of your friends to the game before the sequel releases – with the large number of platforms available, that shouldn't be too difficult.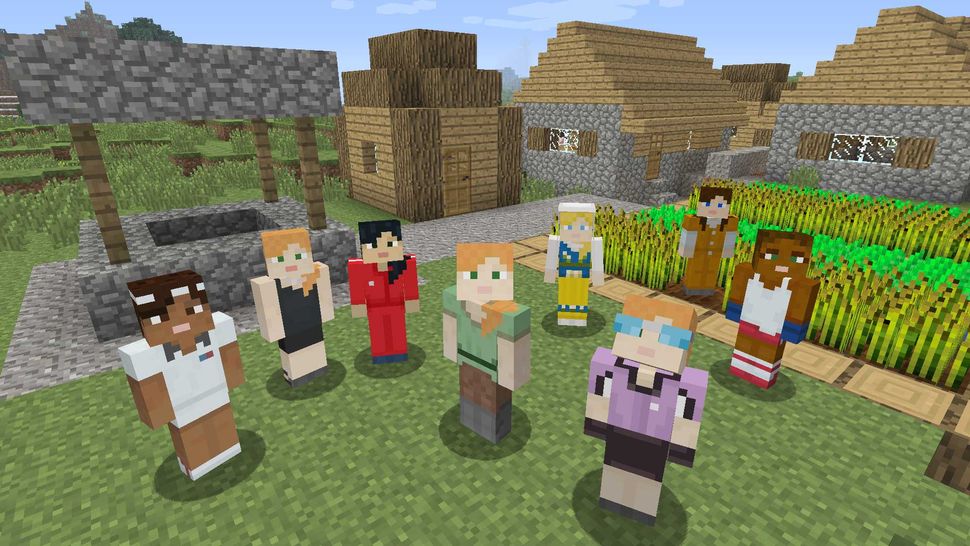 Platforms that support crossplay: Xbox One, PS4, PC, Nintendo Switch and mobile devices (PS5 and Xbox Series X/S via backwards compatibility)
Minecraft released quite a few years ago, but the core experience is as magical as ever. The sandbox survival game allows players to build with blocks in a 3D-generated world, providing a perfect creative outlet for those who enjoy building impressive digital creations.
Even if building castles and secret hideouts isn't your strenth, Minecraft offers you plenty of things to do – explore its world, bring back valuable loot and take on monsters that can lurk anywhere.
While Minecraft Bedrock Edition does support crossplay, the Java Edition does not. So if you and your friends want to play together across platforms, you both need the Bedrock Edition.
FAQs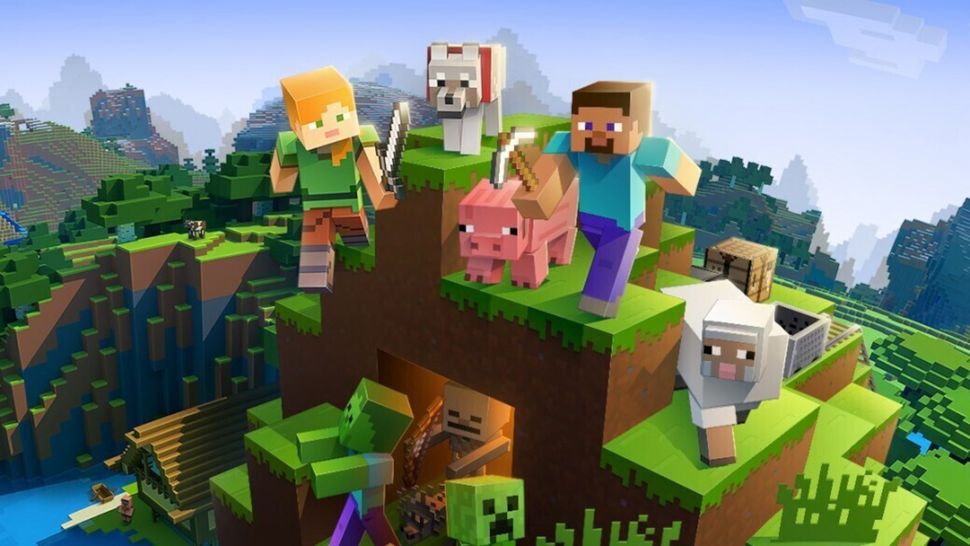 Why aren't all games crossplay?
There is a development cost to including crossplay and it's also not easy to implement for already available games, hence why you don't see it across the board.
However, crossplay between Playstation consoles and Xbox consoles is becoming more common, and games that are part of Microsoft's Play Anywhere initiative automatically allow crossplay between Xbox and PC.
Prior to crossplay becoming available for Overwatch developer Wes Yanagi commented that "implementing crossplay is more difficult than people realize" (via GameSpot).
Shawn Layden, former chairman of PlayStation Worldwide Studios, has also said that "enabling crossplay isn't just about flipping a switch and 'there you go'. It's a very multi-dimensional kind of attribute or feature" (via Eurogamer).
Even as itechnical barriers fall platform manufacturers can also be hesitant to allow cross-platform play, given they want to give players reasons to purchase their specific platform above others.
What's the difference between crossplay games and cross-platform games?
We know, there are a lot of terms with the word "cross"-something in gaming these days. Crossplay and cross-platform are two that can be easily confused. The difference between crossplay and cross-platform games is, mainly, that a game that supports crossplay is one in which players on different platforms can play together via online multiplayer. So, for example, even though you're on Xbox and your friend is on PlayStation, you can still play together on Fortnite.
A cross-platform release is slightly different. It just means that a game is available on multiple platforms. A game might be released with Xbox, PlayStation and Switch versions, making it cross-platform, but it won't necessarily include the crossplay support that allows players on these different platforms to play online together.
However, cross-platform play is the same as crossplay, as it means you can play with others across platforms. Confusing, we know.
What are cross-gen games?
While the word cross-gen sounds similar to crossplay, it doesn't have a lot to do with crossplay, but it can be handy is you're struggling to geta console of the current generation.
Cross-gen games are those that are released on more than one generation of consoles – like how GTA 5 was released on both PS4/Xbox One and PS3/Xbox 360, or how The Legend of Zelda: Breath of the Wild was released on Wii U as well as Nintendo Switch.
Sometimes cross-gen games do support cross-play; Call of Duty Warzone, for example, offers cross-play across both last-gen and current-gen consoles plus PC, meaning whatever platform you're playing on, you can join your friends.