Best zombie games 2023: our top hits for undead fans
Start adding these best zombie games to your library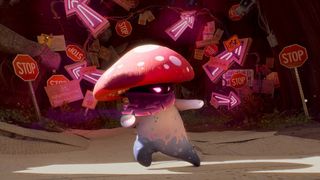 (Image credit: Electronic Arts)
The best zombie games don't only make you scream and squirm; they'll also make you think on your feet, which can sometimes be even more terrifying than the undead.
Thanks to the popularity of this genre, it can be quite hard to decipher what the best zombie games really are. There are thousands of games concerning the undead floating all over. While most of these don't massively separate themselves from average games, there are some diamonds in the rough.
There's an endless stream of options when it comes to surviving the zombie apocalypse, and these are our top picks at the moment - though these could change as we play more and argue more between ourselves as to the best zombie games going. Let's bite into it.
Best zombie games 2023
Why you can trust TechRadar We spend hours testing every product or service we review, so you can be sure you're buying the best. Find out more about how we test.
Left 4 Dead 2
Where it all started
Why we love it
Left 4 Dead 2 is one of the greatest multiplayer zombies games available. But we love it for it's endless modding capabilities, meaning that even after more than a decade it can still feel fresh.
Available on: Xbox 360 and PC
No best zombies games list would be complete without Left 4 Dead 2. This old but iconic title has stood the test of time as one of the best options for fans of the undead genre to play.
Left 4 Dead 2 can be played solo but is best enjoyed in multiplayer, which can include up to five players for certain maps at a time. In a group, you'll have to make your way through several different maps as hordes of zombies rage and ravage their way towards you.
While the smaller enemies can be killed easily with whatever firearms you'll find along the way, there are some more dangerous entities that'll take more time to kill. This can be either tanks, spitters, or hunters, all of which have an individual skill set.
What's more, Left 4 Dead 2 has a vivid and lively modding community with some fantastic creations easily accessible to all players in Steam's workshop. Whether it's changing the appearance of enemies or playing through a shot-for-shot recreation of Resident Evil games, there's a ton of content for you to enjoy.
The Last of Us Part 1
Teaching an old dog new tricks
Why we love it
The Last of Us Part 1 tells a story that few can rival in gaming. Despite the premise of a zombie apocalypse being horrifying, this title delves into something deeper and more meaningful with its characters and their connections.
Available on: PS5 and PC
The Last of Us Part 1 is a faithful remake of the original 2013 game. While some fans may not see the point of replaying a game as long as this one, the remake does offer some brilliant additions.
There's more difficulty settings available for those who love to challenge themselves, as well as more accessibility options. Some of these include awareness indicators for the hard of hearing and traversal and combat audio cues as part of the vision accessibility preset. Making this title one of the most accessible on our best zombies games list.
While the UI does leave something to be desired compared to the original, this title is specifically built for the PS5 and so shows off everything this next-gen console has to offer.
Plants vs. Zombies
The best kind of fertilizer
Why we love it
Plants vs. Zombies is great mindless fun for those who want to play games and not break a sweat.
Available on: Xbox Series X|S, Nintendo Switch, Xbox 360, PS3, Nintendo DS, PC, and Android
In this best zombie game, it turns out that the best defense in case of an undead apocalypse isn't a katana or a sawed-off shotgun but your home-grown plants.
The 2D strategy game Plants vs. Zombies sees you pit your own plants and flowers against hordes of the undead, all in your front garden. There's pea shooters, cherry bombs, and even a pet snail that are all equipped to keep you safe.
While the graphics and framerate aren't anything ground-breaking, Plants vs. Zombies is still a timeless classic that is a perfect way to unwind and experience the apocalypse in a fun and non-terrifying way.
Call of Duty: Black Ops 2 Zombies
This game packs a punch
Why we love it
COD zombies is a great way to have some chaotic fun with friends. It's full of horrific moments that'll make you scream but you'll probably soon find out that your friends are far deadlier than any of the undead here.
Available on: PS5, Xbox Series X|S, PS3, Xbox 360, PC, and Wii U
For those who enjoyed 2012's Black Ops 2 Zombies, you'll probably agree that the Bus Depot is so iconic a map that, for that alone, this title deserves a spot on our best zombie games list.
Call of Duty Zombies is a brilliant series if you're a fan of grotesque violence and the gun-loving frenzy that CoD is known for. The premise is simple, a group of soldiers, yourself included, have been sent on a mission to destroy an enemy facility. While scoping the place out, you're attacked by zombies and trapped within the building. If you find yourself at a loose end, then check out our Black Ops 2 Zombies guide.
However, thanks to the variety of maps, you can easily enjoy this game mode without paying too much attention to the story. Simply, this is an adrenaline-boosting world of fun that can be enjoyed either by yourself or with friends.
DayZ
Compete for resources
Why we love it
The complex relationships and alliances chosen make a big difference to each run through providing you with almost limitless options. This feature make the story all the more immersive.
Available on: PS5, Xbox Series X|S, PS4, Xbox One, and PC
This addition to our best zombie games list is all about survival. You play as a survivor in a land overrun by a growing zombie population forced to compete with the remaining living people for resources.
DayZ forced players to choose alliances carefully as this massively multiplayer online game is full of those who can help you or betray you at the drop of a coin. With up to 60 players struggling to survive at any given point, every encounter is meaningful.
As there are no map markers, daily quests, or scoreboards available, players are encouraged to forge their own stories. All that is required of you is that you survive the collapse of civilisation for as long as possible.
Project Zomboid
Loot, craft, fight, and farm
Why we love it
Project Zomboid puts a creative twist onto the usual zombie game set up. While it can be tiring the extensive map is incredible to wander around and pulls you in at every corner.
Available on: PC
This hardcore RPG is a strong contender on our best zombie games list thanks to its vast map and customizable sandbox.
Project Zomboid is a hardcore RPG that you can enjoy solo or in a team. Set in a vast open-world map, you'll have to scavenge for loot, build a safe house, and farm for a better life. Despite its early access state, it's still a brilliant game to pass the time with.
It has to be said that this game may not be for everyone. If you're someone who appreciates the little details and atmospheric tone, then this is something for you. However, if you don't appreciate walking around a humongous map for an hour from one town to the next, then you may want to look elsewhere.
State of Decay 2
The mother of all zombie outbreaks
Why we love it
A great game if all you care for is open-world survival with well-balanced and fun multiplayer.
Available on: Xbox Series X|S, Xbox One, and PC
Set just after the Zombie apocalypse outbreak, you and a small community of survivors need to rebuild civilisation, and you'll be the decision-maker behind it all.
While the first game is undoubtedly very fun, the sequel polishes a ton of imperfections that were present. Not only does the sequel abandon the comic book style in favor of something more realistic, but it also no longer penalizes players for inactivity. Previously, in State of Decay, if you weren't active for over two days, your in-game supplies would begin to dwindle.
The second game is currently in a good state, with an improved structured experience with enjoyable story elements that lasts longer. The sequel has also been rebalanced, with most of the bugs having been fixed.
Dead Island 2
An easy one trick
Why we love it
Dead Island 2 can be a bit hit and miss as to whether you'll like it or not. However, if all you want to do is kill zombies and not think too hard then check this game out.
Available on: PC, PS5, PS4, Xbox Series X|S, and Xbox One
Dead Island 2 released earlier this year to a mixed reception. With many thinking that this was a cheap and uninviting sequel to a fun but admittedly 2D zombie experience. However, since then it has garnered some attraction.
While gore should be and is a given in every zombie game, Dead Island 2 makes it a selling point with some satisfying dismembering action and loads of blood, guts, and gore.
How we chose the best zombie games
For better or worse we've got more than a few writers here on TRG who love a good post-apocalyptic undead world. Despite having an unthinkable amount of titles in this genre our team relentlessly faces up against each and every zombie that comes our way. We've been playing them for years and years too so know what goes into a great zombie game, and what can leave some falling short. And it's not all about personal preference either: we've considered picks from all genres that we have played zombie games in, and all game types too to give you solid options no matter what style of zombo game you're looking for.
Thankfully, this means we're able to root out the hits and misses when it comes to best zombie games so you don't have to.
Best zombie games: FAQs
Which zombie game has the best graphics?
The Last of Us Part 1 has some of the best graphics in zombie games. Expertly remastered for the PS5 you'll be in awe of the attention to detail in the post-apocalyptic scenery. Plus, zombies of The Last of Us in clickers, bloaters, runners, and stalkers have never looked so detailed and terrifying in this candidate for best zombie game.
Are there any good zombie games?
If you take a closer look at zombie games you'll see that despite having the same premise they aren't all cut from the same cloth. There are differences in art style, focus, story, genre, and in-game mechanics which means that you'll be able to find which one suits you best - and likely from our best zombie games list right here.
For more bloodthirsty action, check out our best horror games list and our best FPS games list.
Get daily insight, inspiration and deals in your inbox
Get the hottest deals available in your inbox plus news, reviews, opinion, analysis and more from the TechRadar team.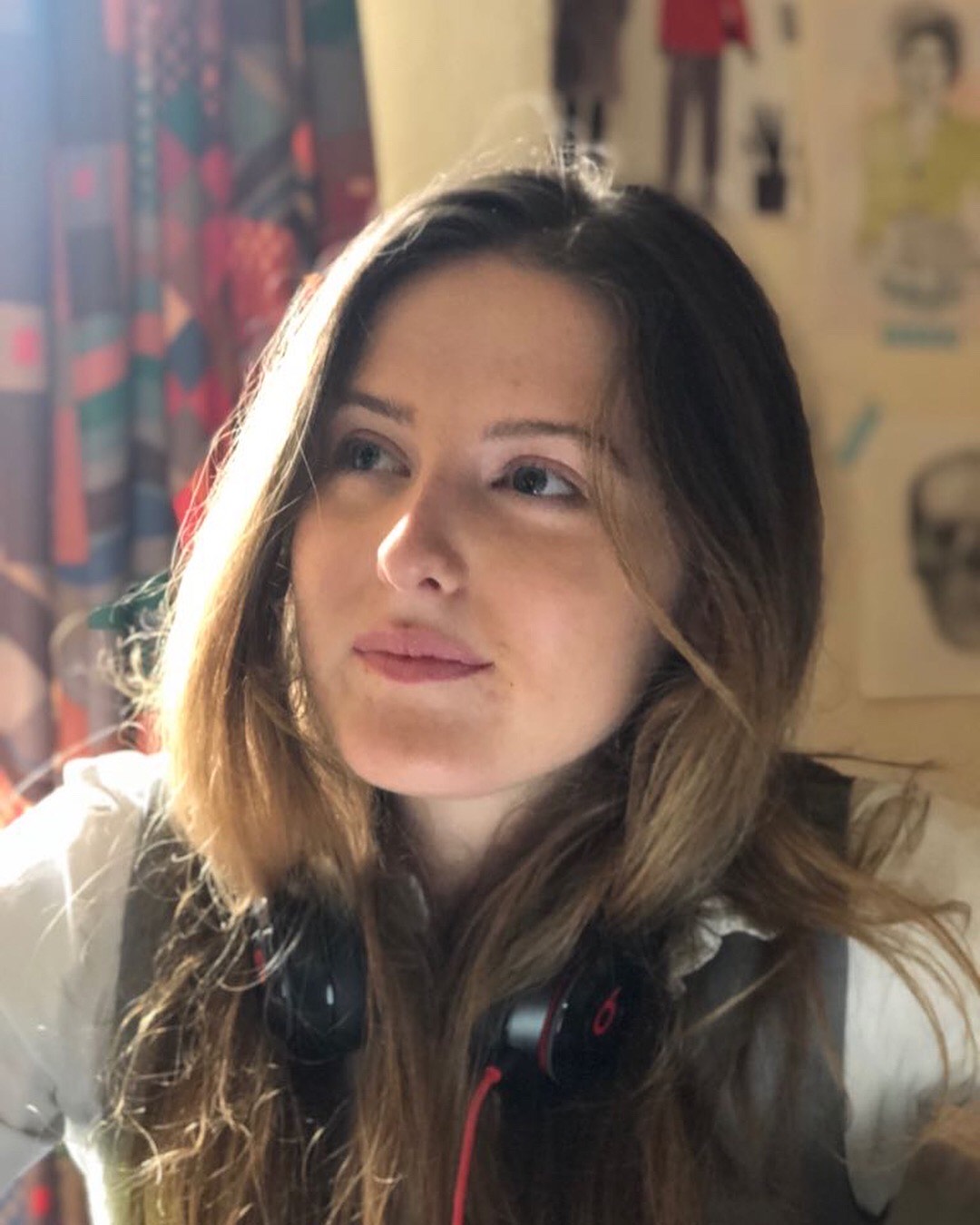 Elie is a Features Writer for TechRadar Gaming, here to write about anything new or slightly weird. Before writing for TRG, Elie studied for a Masters at Cardiff University JOMEC in International Journalism and Documentaries – spending their free time filming short docs or editing the gaming section for their student publications.
Elie's first step into gaming was through Pokémon but they've taken the natural next step in the horror genre. Any and every game that would keep you up at night is on their list to play - despite the fact that one of Elie's biggest fears is being chased.