Best VR games: top virtual reality experiences to play right now
Best
Contributions from
last updated
Get your headset on and step into the best VR games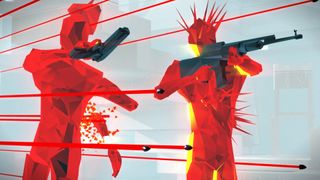 (Image credit: Superhot Team)
The best VR games provide an experience that is out of this world – almost, at least. The dream of stepping into your favourite games is an old one, and with virtual reality technology (VR), we come at least pretty close to the idea. It's an exciting experience to control a game with your limbs, seemingly standing inside the game's world.
VR technology is becoming better and better, too – headsets are easier to wear than ever, and developers continuously improve reaction times and measures against nausea so that your time playing feels smooth and you can concentrate on having fun.
By now there are not only a lot of games to choose from, but also different headsets to consider – if you haven't made your choice yet, let us help you find the best VR headset with our guide. Whether you're playing on a Meta Quest 2, Valve Index, or PSVR headset, this list has games for any kind of VR platform. If you're looking for something more specific, check our lists of the best Meta Quest 2 games, best VR fitness games, and best VR horror games.
Best VR games
Why you can trust TechRadar We spend hours testing every product or service we review, so you can be sure you're buying the best. Find out more about how we test.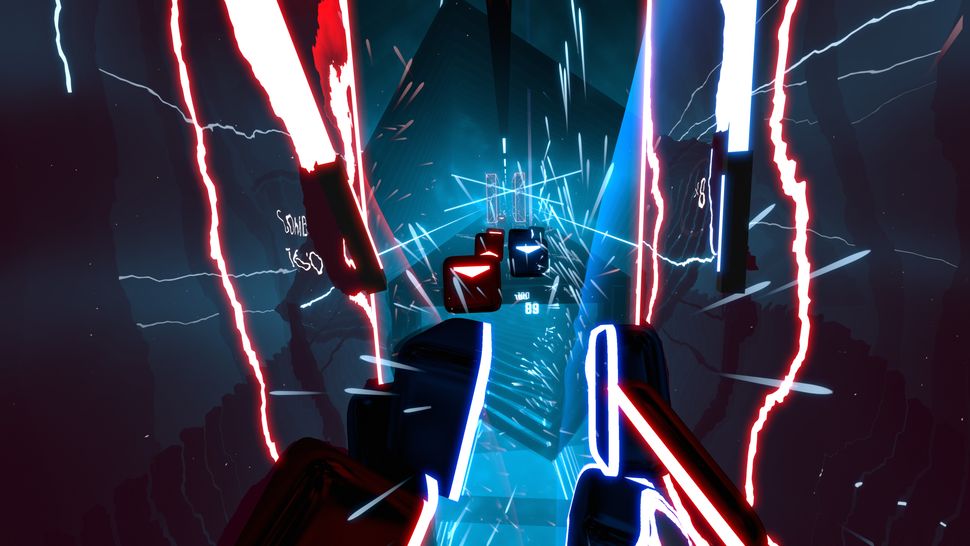 Beat Saber
The best VR rhythm game
Reasons to buy
+
A fun workout
+
Thousands of songs to choose from with mods
+
Mastery has seldom felt so good
Reasons to avoid
-
Best played in a room where you can't break anything
Platforms: Meta Quest 2, Valve Index, HTC Vive, Oculus Rift, PSVR
Dance Dance Revolution meets Star Wars, Guitar Hero meets Tron; that's the best way to describe Beat Saber. This rhythm game has players slashing around glowing sabers to the beat of a musical track. It challenges players to keep up with the tune while cutting through colored blocks and dodging obstacles.
This game was one of the first VR titles to hit mainstream notoriety, because it looks so much fun to play, and it's still one of the best VR games today thanks to an impressive library of DLC tracks that expand the song selection. Hooking up external headphones (our list of the best headphones can help you there) is a must so you can enjoy tracks from Billie Eilish, Skrillex, and Beat Saber's genre mixtapes to the fullest extent.
Become an international superspy
Reasons to buy
+
Clever puzzle design
+
A true spy-themed adventure
+
Failing is always funny
Reasons to avoid
-
Handling objects can be clunky
-
No way to check objectives mid-mission
Platforms: Meta Quest 2, Valve Index, HTC Vive, Oculus Rift
I Expect You to Die 2 is the perfect James Bond simulator, putting you into the shoes of a bonafide international superspy on a mission to take down a criminal organization no matter what convoluted traps stand in your way.
During this escape room-like experience, you'll have to deflect hidden lasers, avoid heat-seeking missiles, and serve drinks so you can thwart the criminal mastermind before their plan comes together. The traps can leave you feeling more like Austin powers than 007, but even when you fail the game is full of humor to keep you entertained.
With its delightful characters – including the brilliant voice acting of Wil Wheaton – and spy-cliché story, I Expect You To Die 2 delivers a VR experience that will have you feeling like a super spy.
Keep Talking and Nobody Explodes
Perfect with friends (or enemies)
Reasons to buy
+
Easy to grasp, fun to play
+
Strengthens cooperation with friends and family
+
Playable for up to 6 players
Platforms: Meta Quest 2, Valve Index, HTC Vive, Oculus Rift, PSVR
Keep Talking and Nobody Explodes is the new Mario Party, at least in the sense that it will make your friends hate you.
Developed by Steel Crate Games, this game requires careful attention from a recommended 2 to 6 players. While one player works to defuse a bomb, the others have to provide clear instructions on how to do so, but neither team can see what the other is looking at.
Demanding some intense cooperation from your peers, Keep Talking and Nobody Explodes is a fun game with the right group of people, and one of the best VR games thanks to how well it translates.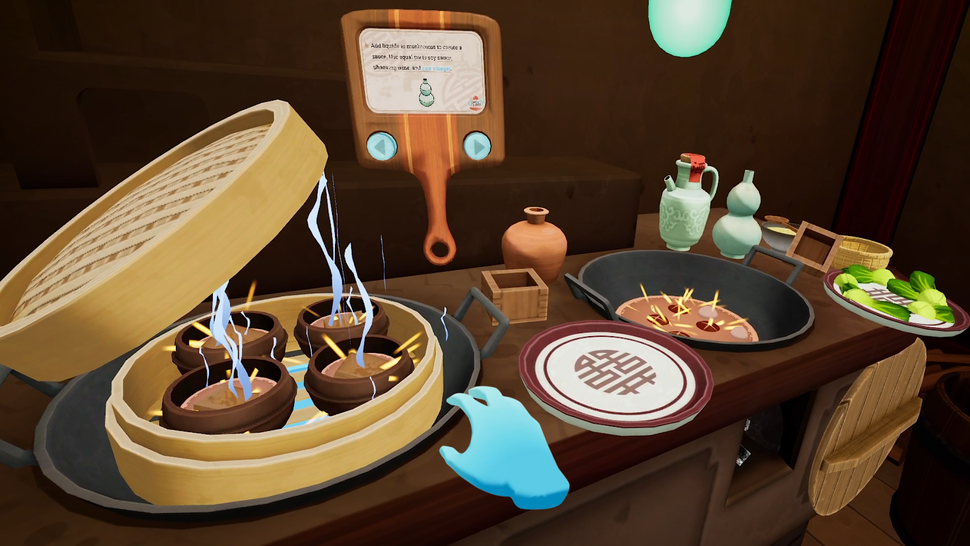 Lost Recipes
A relaxing cooking sim
Reasons to buy
+
Genuinely educational
+
The kind of game VR was made for
+
Represents several different cooking cultures
Platforms: Meta Quest 2
A lot of the best VR games are somewhat frantic, but they don't always have to be. Lost Recipes is a wonderfully relaxing cooking simulator that's a great pick whether you've been playing games for as long as you can remember or are a complete newbie.
Each level tasks you with creating a historically accurate dish using a variety of cooking methods and ingredients in order to please a ghost NPC who is guiding you through the process. It's a weird, yet excellent, blend of Assassin's Creed and Cooking Mama in VR.
Schell Games combines elements of these games with approachable VR gameplay, charming NPCs, and highly detailed VR object interaction to create a concoction that is greater than the sum of its parts.
Because of this Lost Recipes is an excellent entry point into the world of VR gaming, that will also entertain experienced users with its meditative gameplay and historical tidbits.
No Man's Sky VR
Explore planets
Reasons to buy
+
A neverending variety of planets to explore
+
Great soundtrack
+
Gives you a feeling of freedom
Reasons to avoid
-
Crafting is a bit tedious
Platforms: Oculus Rift, HTC Vive, Valve Index, PSVR
No Man's Sky took a while to iron out its kinks, but now it is a game like no other. In VR, there is no game that comes this close to what it could feel like to explore actual alien planets, and that alone deserves a spot among the best VR games.
Fight aliens, build your own base, or explore planets – the freedom in No Man's Sky can feel daunting, but it's also exhilarating.
Traversing and discovering its generated worlds is already one epic adventure many gamers would gladly immerse in. However, Hello Games has taken it to the next level by making No Man's Sky's VR experience better than most other developers have on their games.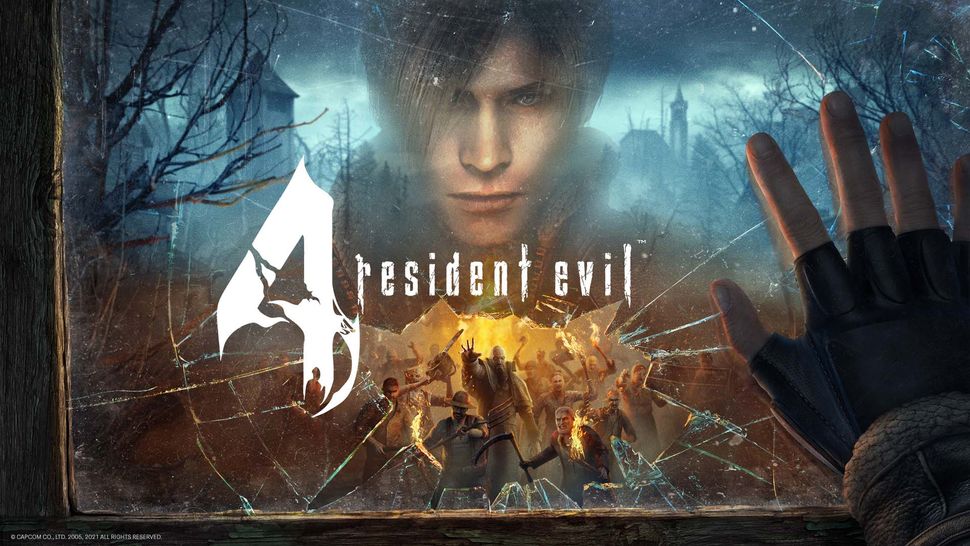 The best, now in VR
Reasons to buy
+
Immersive gameplay
+
Great comfort options
+
Excellent remake of an iconic game
Reasons to avoid
-
Occasionally clunky controls
-
Dated visuals
Platform: Meta Quest 2
Resident Evil 4 VR is an incredible remake of the classic survival horror game for the Meta Quest 2 platform. Armed with nothing but a knife, handgun, and the tools you can scavenge on the way, you'll have to fend off parasite-infected brutes and monsters on your mission to rescue the U.S. President's daughter.
Thanks to the great array of comfort options available, this is a game that will leave you frightened instead of queasy. The immersive controls are awesome, too: you'll really feel like Leon S. Kennedy as you stare down a horde of angry villagers trying to tear you limb from limb – it's enough to get your heart racing. it would make sense that one of the best survival horror games would also make one of the best VR games.
If you own a PSVR headset, why not try out Resident Evil 7: Biohazard? This game features a lot of what's great about Resident Evil 4 in VR, facing you off against equally terrifying odds as you try to escape the ranch of the wicked Baker family.
Resident Evil: Village is the next game in the series with a planned VR version, so it's going to be one to watch for the PSVR2.
Skyrim VR
Revisit Skyrim
Reasons to buy
+
Profits from a great modding community just like the regular Skyrim
+
A great choice to port to VR
+
Available for plenty VR headsets
Reasons to avoid
-
Limited VR compatibility without mods
Platforms: Oculus Rift, HTC Vive, Valve Index,PSVR
At this point, Skyrim should need no introduction as a game that's been rereleased more times than we can count. This time, it's come to the Oculus Rift, HTC Vive, and PlayStation VR, and, in doing so, it offers one of the biggest adventure games we've ever seen in VR.
Not only do you get to re-live the entire base game of Skyrim in VR, but the game includes the Dawnguard, Hearthfire, and Dragonborn DLC as well. Even if Skyrim VR isn't one of the best VR games on a technical level, with its dated graphics (that can be improved with mods) and slightly rough translation to VR, it's still an adventure easily worth diving into – especially if you're an Elder Scrolls fan.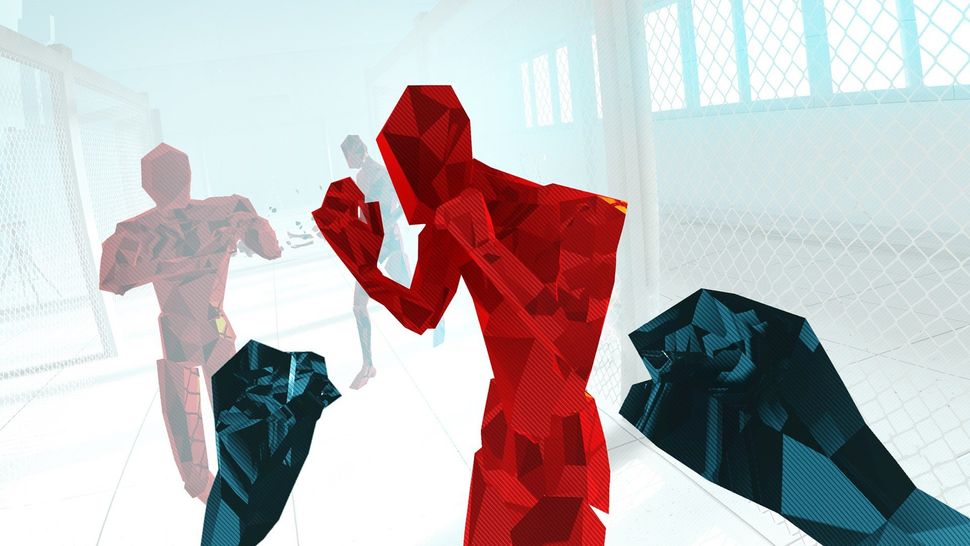 Superhot VR
Feel like you're in the Matrix
Reasons to buy
+
Combat feels even better in VR
+
Good for getting exercise in
+
Unique concept
Reasons to avoid
-
Steep difficulty curve
-
Requires a bigger physical space
Platforms: Meta Quest 2, Oculus Rift, HTC Vive, Valve Index, PSVR
Super addictive first-person shooter Superhot has come a long way since its humble beginnings one of the best free web browser games in 2013. It's found its natural home on VR headsets, where it makes the most of 360-degree tracking by having enemies flank you from all sides.
Because time moves in slow motion when you do, Superhot VR benefits from the flexibility of a bigger play space. As the difficulty ramps up, you'll need every inch of cover to dodge incoming fire, bullet-time style, while crushing faceless enemies using guns, shurikens, and – most satisfyingly –your clenched fists.
Tetris Effect: Connected
A classic reimagined
Reasons to buy
+
Great soundtrack and visuals
+
Both relaxing and challenging modes available
+
Fun classic to experience in a new way
Reasons to avoid
-
a game of Tetris fundamentally doesn't have that many movements
Platforms: Meta Quest 2, Oculus Rift, HTC Vive, Valve Index, PSVR
It's hard to put the Tetris Effect experience into words. Fundamentally, you're playing a regular game of Tetris, except that the environments you're playing in change - it's trippy as heck.
Each level has its own distinct flavor, with music and visuals tailored to its theme. For example, you can play an underwater level and hear soothing underwater noises, while sparkling whales float around your head.
It's a psychedelic and hypnotic experience, and one that everyone should have the privilege to play especially if you're looking for one of the best VR games that gives you a more meditative VR experience to enjoy.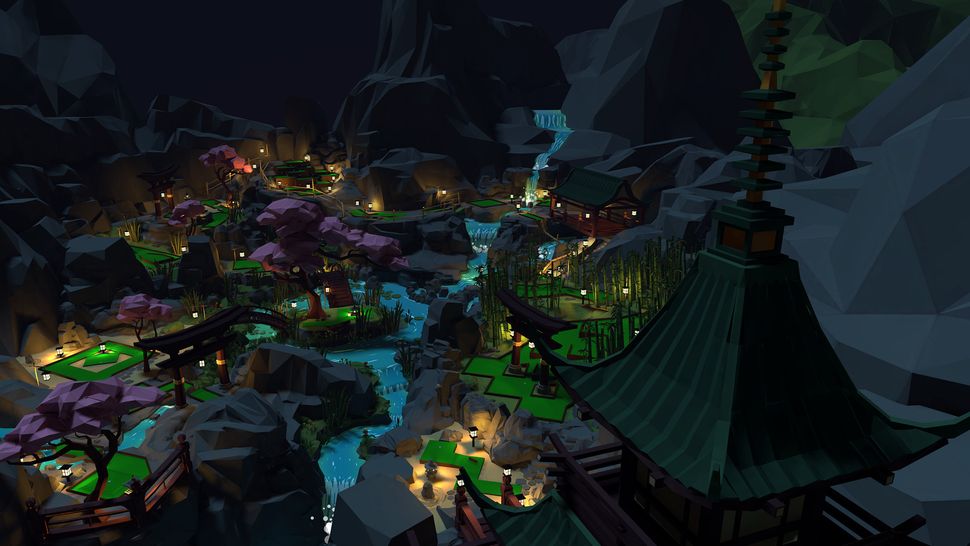 Walkabout Mini Golf
Golf with a VR twist
Reasons to buy
+
Great physics
+
Beautiful courses
+
Plenty of levels to master
Reasons to avoid
-
Heavy headset can annoy you during the required movements
Platforms: Meta Quest 2, Oculus Rift, HTC Vive, Valve Index
Walkabout Mini Golf is an excellent golfing simulator, offering you eight varied courses (plus DLC) set in unique locations from a pirate cove to outer space.
Its expertly crafted golfing mechanics make it feel like you're playing the real thing – and whether you're a more cautious or brazen golfer you'll find that your playstyle will be perfectly translated into this virtual world.
While it might not be the most mind-blowing offering on this list Walkabout Mini Golf is no less deserving of its place here – it is without a doubt one of the best VR games we've played and you should absolutely give it a try.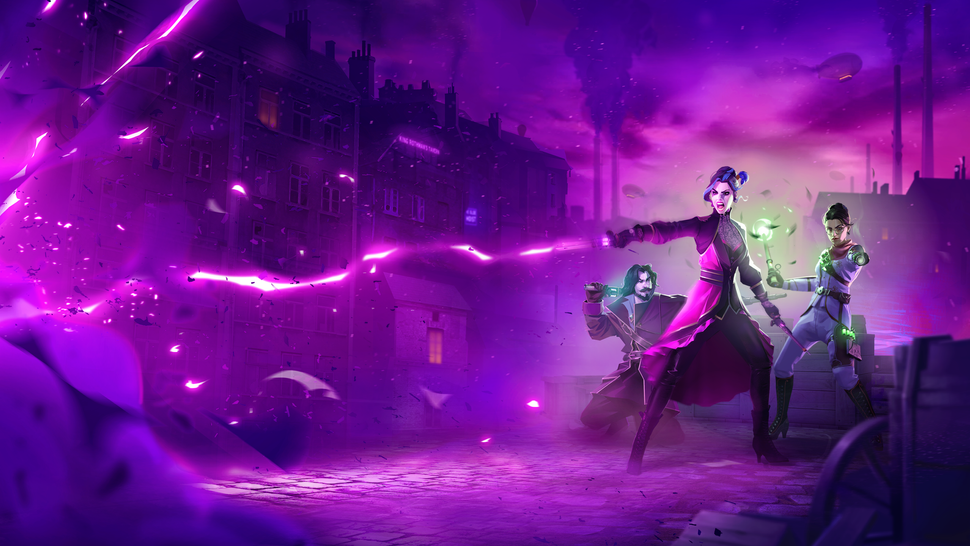 Wands Alliances
If Harry Potter joined Valorant
Reasons to buy
+
Fun multiplayer
+
Custom loadouts
+
Lots to unlock
Platforms: Meta Quest 2
If you're after a competitive multiplayer shooter set in VR, then look no further than Wands Alliances: it's quite possibly the best example of the genre on Quest 2.
As a member of either The Ministry or The Watchers, you and two teammates will do battle on the streets of a steampunk London as you use your spells and unique abilities to arm or disable a magical explosive – or eliminate your opponents.
The magical tricks at your disposal and the way they are used in combat both offensively and defensively make this so much more than a reskinned Call of Duty, and the tactical movement gives Wands Alliances an almost chess-like quality. It can be a lot to take in, but you'll be eased into the game gently thanks to an in-depth, yet quick tutorial.
Wands Alliances is a must-play VR game that everyone with a Meta Quest 2 headset should play.
Best VR Games: FAQs
Which VR games are right for you?
To find the best VR games, your choice will mostly be down to preference. Only you know whether you find shooting games or space exploration games or mystery puzzle games fun. But there are some other factors to consider, too.
The most obvious is finding out whether the game you have your eye on works with your virtual reality system. To help you out we've listed what platforms these games are on under their entry with links to their storage.
Another consideration is whether the game allows you to both sit and stand. If you have a lot of room and want to play a high-energy game, it might be a no-brainer that you'll want to stand up and move about. Those with smaller spaces who aren't playing action games might want the option to stay seated and stationary though.
If you're prone to motion sickness, you might also want to check whether there are accessibility controls to change movement settings. Most people get used to VR after a few plays, but some people can still experience a lot of dizziness if they move quickly in VR or have to fly, hover or spin.
What is the best VR game?
All the games featured in this guide are well worth your time, but what the best VR games ultimately depends on your personal tastes. there are many more VR games out there for you to try, take this list as inspiration and once you know which of these experiences you like best, it's time to look for more.
How we made our best VR games list
The team at TechRadar Gaming spend a lot of time testing out the best VR titles, and with hundreds of hours spent across different headsets, so we know exactly which titles are worth recommending.
Our experience with VR gaming, alongside the time we have spent within the games themselves, mean we have opinions you can really trust when it comes to recommendations.
We've got a list of all the best PSVR 2 games if you're looking for a specific platform. But, if you want to know which games are worth playing on your console, we've got a list of the best Xbox Series X games and best PS5 games too.
Sign up to receive daily breaking news, reviews, opinion, analysis, deals and more from the world of tech.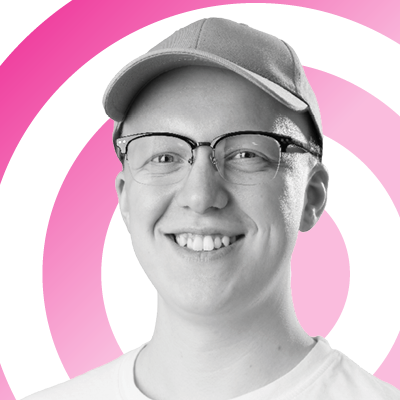 Senior Staff Writer, News
Hamish is a Senior Staff Writer for TechRadar and you'll see his name appearing on articles across nearly every topic on the site from smart home deals to speaker reviews to graphics card news and everything in between. He uses his broad range of knowledge to help explain the latest gadgets and if they're a must-buy or a fad fueled by hype. Though his specialty is writing about everything going on in the world of virtual reality and augmented reality.