The best VR headsets are the greatest gateway into a more immersive gaming experience, and if you are yet to try any VR tech then 2023 is the best time to do so. There is an expansive range of products to suit every platform, preference, and budget you might have in mind before you dive into the world of VR gaming, but we've narrowed down the best of the best to make the decision even easier for you.
VR tech is only becoming more impressive, which is something the best VR headsets are sure to showcase. Especially with the release of the esteemed PSVR 2 earlier this year, more players than ever are keen to get ahold of the hardware and some of the best VR games are worth visiting if you haven't already.
But due to the expansive nature of VR gaming these days, you aren't limited to a single platform either. We've pulled together products that stretch across every platform, including alternatives for people who want to cut the cables and go entirely wireless.
Best VR headsets in 2023
Why you can trust TechRadar We spend hours testing every product or service we review, so you can be sure you're buying the best. Find out more about how we test.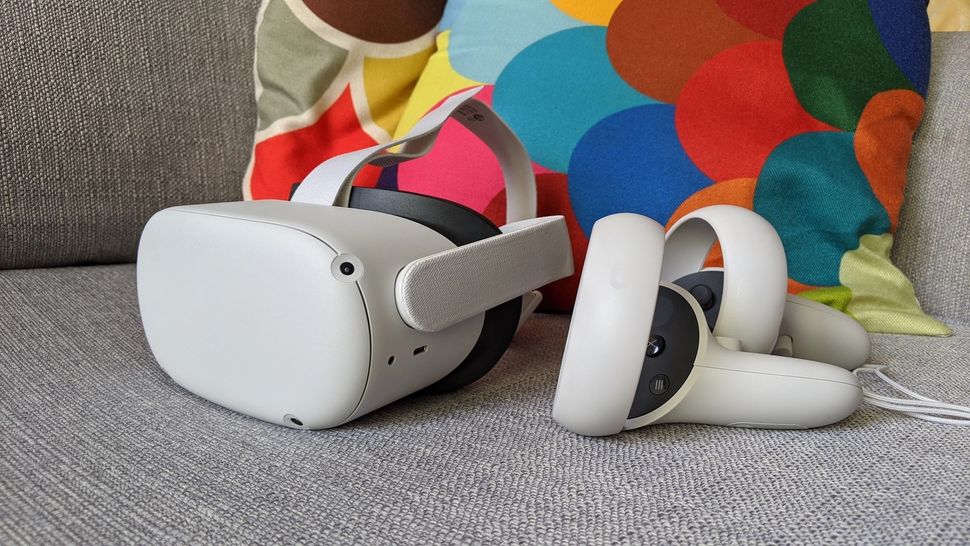 The Meta Quest 2 (formerly the Oculus Quest 2) is the best VR headset for most people. It doesn't need wiring to an expensive PC, offers movement and freedom, and it's easy to set up and use. It's a significant improvement over the original Quest, which is a more responsive experience thanks to improved RAM and chip specs, plus a higher resolution display that's 50% sharper than its predecessor.
Developers have the option to make their games run at 90Hz (important for increased comfort and realism while playing), and we found the headset itself is lighter than before, too. Hand tracking – which came to the original Quest via a firmware update, but is baked into the Quest 2 from the off – is also impressive.
We found there's nothing quite like the thrill of wire-free VR. Games like Robo Recall and Beat Saber should still amaze, and turning YouTube VR or BigScreen VR into your own personal cinema screen is a welcome distraction from the madness of the outside world.
The original Oculus Quest is still a great choice if you're looking for an untethered VR headset. The Meta Quest 2 might bring a significant upgrade, but the original still boasts an OLED display panel with 1440 x 1600 per eye resolution and is powered by a Snapdragon 835 processor.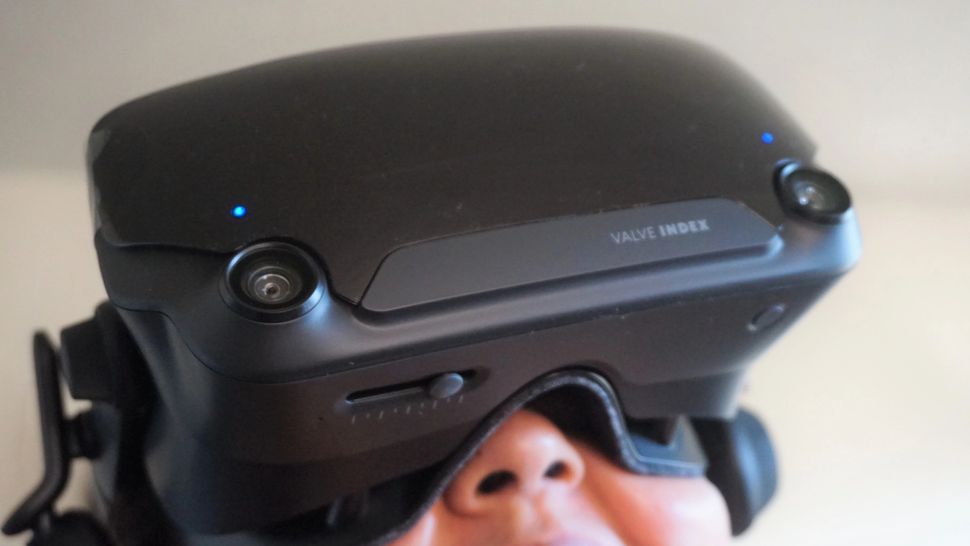 The Valve Index is one of the best VR headsets because it represents a next-gen system compared to its predecessors. We found it has a crisp display that runs well even with older GPUs, a wider field of view, a higher refresh rate, and Valve's 'knuckle' controllers, which can track the movement of every finger.
It's a significant upgrade to both the HTC Vive, and runs much smoother than the Vive Pro, a powerful VR headset that really struggled to deliver on the promise of high-end, room-scale VR. However, it isn't without its snags. During our testing, we found setting it up can be tricky, updates can cause connection issues and there are often errors.
You'll also need a space where you can be near a powerful PC or gaming laptop, because – this isn't a standalone headset like others in this list. If you can look past those issues, this is a fantastic VR headset. Its higher-resolution screen and better refresh rate allowed us to use it for longer periods of time without discomfort, and the Index Controllers are a real step up from the ones that ship with the Vive.
Although the Valve Index was difficult to track down throughout most of 2022, we've seen that availability has greatly increased towards the end of the year, much like with some of the company's other hardware, such as the Steam Deck. Priced at $999 / £919 / AU$1,425, there's no getting around the fact that it's an expensive option, but for everything offered, we also consider it the best available, too.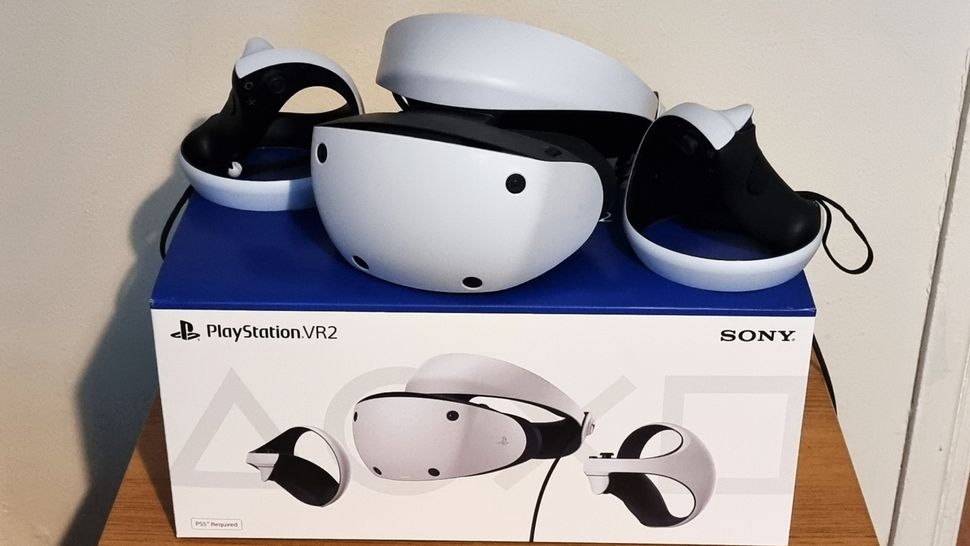 The original PSVR had its share of shortcomings back in 2016, most of which have been brilliantly addressed in 2023 with PSVR 2. Sony has set a phenomenally high bar for any future console-based VR headsets, and comes highly recommended from us if you own a PS5.
That is if you can stomach the price, of course. At $549 / £529 / AU$879, PSVR 2 is even more expensive than the console itself, which will certainly turn away a sizeable number of consumers. However, taking the plunge will net you one of the absolute best VR experiences on the market.
PSVR 2 exclusive games like Horizon: Call of the Mountain seriously impress with stellar image quality. Meanwhile, solid ports of PSVR favorites like Tetris Effect, Rez Infinite and Moss: Book II return looking better and playing more responsively than ever.
A suite of new convenience features also elevate PSVR 2 well above its predecessor. The device is massively helped by its 2,000 x 2,040 panel resolution, while a new passthrough camera helps players locate their Sense controllers and confirm their play area at the push of a button.
Overall, if you can afford the admittedly high price tag, PSVR 2 will unlock a wealth of new and immersive experiences without the need of a PC or a powerful PC-based VR headset.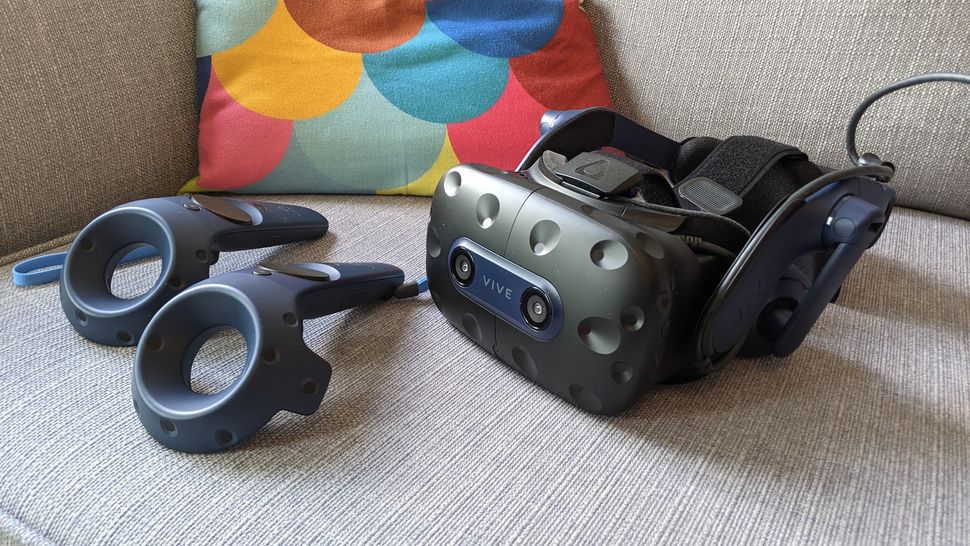 It doesn't come cheaply, but if you're after the very best in PC VR visual fidelity, the HTC Vive Pro 2 should sit near the top of your list.
The latest evolution of the HTC Vive range, the Vive Pro 2 boasts a ridiculous '5K' resolution (2448x2448 pixels per eye) a 120-degree field of view and a 120Hz refresh rate. Provided you've got a powerful gaming PC to back it up, this is as clear and lifelike a display as you're able to find in the consumer VR space right now. After hours of testing, we still found ourselves stunned by how good games looked on this device.
But the HTC Vive Pro 2 has its faults, too. We found during testing that the screen can get hot after prolonged use, and the controllers haven't changed much since the very first Vive headset released. Furthermore, the external tracking stations and tethered cabling can be a hassle to set up compared to standalone devices like the Oculus Quest 2.
Still, if you want your VR gaming sessions looking their absolute best, and have the cash to afford the headset and accompanying high-end PC, this is an enthusiast's dream.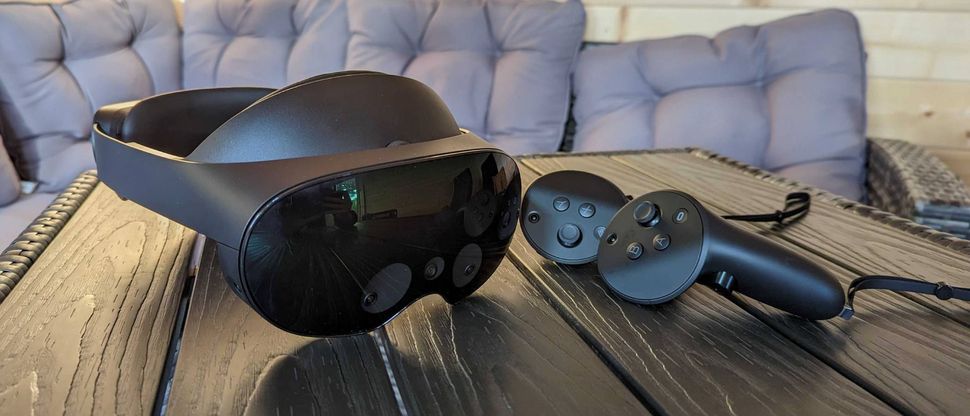 Although the Meta Quest Pro is one of the most expensive VR headsets currently on the market, it's also one of the best VR headsets now available. Its comfortable design and sleek controllers are easy to use from the get-go, and you don't need any external equipment to get set up. So while it's an investment for the gear, you won't have to spend anything elsewhere.
In addition, for any player looking for a hands-free experience, the Meta Quest Pro's hand-tracking ability is better than its previous hardware. It's not flawless, but it's a drastic improvement from previous iterations.
However, for players looking to spend a lot of time with the Meta Quest Pro, its short battery life is where it starts to let itself down. While it presents some of the most impressive VR capabilities we've seen, you'll have to settle for short bursts of playtime rather than long, immersive sessions.
While numerous cheaper alternatives are on the market, the wireless nature and no need for any external equipment to get stuck in make the Meta Quest Pro ideal for any gamer with limited access to both console or PC setups.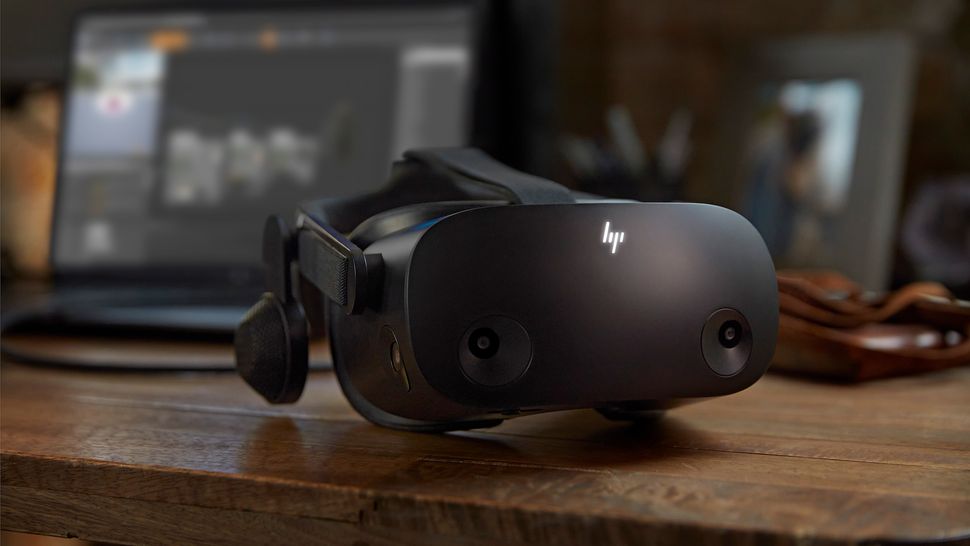 The HP Reverb G2 is an excellent headset for anyone looking for something slightly cheaper than the Valve Index or HTC Vive Pro and something easy to set up. Although it's not as accurate as the somewhat pricier options, it's a fantastic alternative that still maintains the visual enchantment of VR gaming. If anything, the HP Reverb G2 exceeds visual expectations and presents an entirely new experience without breaking the bank too much.
Additionally, since it's compatible with Steam VR, the game library offers a huge range of games to explore and immerse yourself in, which is only encouraged by the high-resolution 2160 x 2160 resolution per eye lens. This high-quality resolution completely depletes the Screen Door effect from other VR headsets, making the gaps between pixels visible and shattering the illusion, damaging immersion and the entire experience. The HP Reverb G2 is one of the best in terms of visuals and price.
But that's not to say that this headset doesn't have its flaws, and the main issue resides in the precision of its motion tracking. In tense, high-strung, and time-dependent VR gaming situations, the accuracy of motion tracking can be integral to an experience. This is where slightly more expensive models like the Valve Index excel, but the HP Reverb G2 lacks and lets it down slightly.
To run the high-quality gaming experience expected of the HP Reverb G2, you also need a high-quality PC to support it. Unfortunately, this also means that you'll face a lot of wires which can hinder the immersive nature of the machine, especially since there's no wireless option. While its performance and setup are reflected in the slightly cheaper price tag, it's something to consider before buying.
Best VR headset FAQ
Do you need a PC to use VR?
You don't always need a PC to use VR tech, especially with the amount of console-specific models that you can currently get. In our list of the best VR headsets we've tried to capture products available across all platforms, like the PSVR 2 and the Meta Quest Pro, so there's a lot of opportunity to find a VR headset to suit your setup or gaming space outside of PC specific models.
Why does VR result in motion sickness?
There's a range of factors that can contribute to motion sickness through VR use, especially wide field of view, low resolution, and motion blur with certain games. This can be offset with features like limited movement and vignetting, which tightens the camera angle when in motion. If you're starting to feel motion sickness coming on, we recommend taking an immediate break.
Are VR headsets bad for your eyes?
VR headsets are essentially like strapping TVs up close to your face, so extended periods of time can cause a little discomfort. We recommend taking breaks and standing or sitting in a comfortable position. If you start to feel any discomfort or blurred vision, take some time away from the VR headset until you feel confident to return to it.
How we test VR headsets
Every VR headset that we include in our best VR Headsets buying guide has been reviewed in the environment and on a machine that meets the recommended specifications of the manufacturer.
Each device is tested extensively across a range of software available in the headsets' associated store. Many of our reviewers have experience using different ranges of virtual reality hardware, enabling them to make informed comparisons between products. No device in our buying list above has been included without first being tested and reviewed.