EDITOR'S NOTE: October 2022
As the holiday shopping season comes over the horizon, the best computers from manufacturers like Apple, Dell, HP, and Lenovo also have some of the best computer deals during the Black Friday event. Starting in October, prices on electronics of all kinds start dropping pretty steadily, according to a recent report by Adobe (opens in new tab). And by the start of November, prices on electronics drop by nearly 15% on average and stay low through Cyber Monday. Some of these deals are going to start kicking off pretty soon, so if you're looking to upgrade your PC, now is a great time to start looking.
- John Loeffler, Computing Editor
If you're shopping for the best computer for you money, you have a lot of options just with the type of computer you want, much less specific brands and what they bring to the table.
There are a lot of things to consider before you go shopping for your next PC, with one of the most important being your budget. The best PCs can cost a small fortune, but they don't have to. So long as you know what you need and find the best PC that fills that need, you'd be amazed how much money you can save.
Whether its the best budget gaming PC or the best all-in-one computer, you really are spoiled for options nowadays. And if you want one of the best workstations for heavy duty content creation or other intensive task, you've got some incredible options from names like HP, Dell, Lenovo, and more that will get you what you need, no matter your budget.
So no matter what kind of computer you're after, chances are we've tested the best of the best, even down to some of the lesser known form factors like stick PCs or mini PCs. We've put our many years of experience to use to by running them through their paces and chosing only the best computers on the market to help you make the right choice for your needs and budget when buying a new PC.
Best Computer 2022 - Chosen by our experts
Dell might have gone premium with the pricing on its XPS laptop line, but the XPS desktop PC series is still trying for the trifecta: sensible pricing that doesn't compromise on performance and aesthetics. The Dell XPS 8940 Special Edition isn't a super-budget offering, but it offers excellent value for the performance it's capable of. Naturally, there's the potential to upgrade your components later on, but this is a desktop PC that's designed to be future-proof so don't worry if you're not confident about the idea of tinkering with the internals of your computer.
With a broad range of configurations to suit every budget, the XPS desktop starts at $750 and goes all the way up to a $2,430 powerhouse equipped with the latest components - an RTX 3080, 12th-gen Intel Core i7 processor, and 32GB of RAM - that will be perfect for demanding workloads like video editing. A clean design and relatively compact footprint mean that the XPS desktop looks just as at home on your own desk as it would in an office environment.
Read our full Dell XPS Desktop Special Edition review
Apple's Mac Mini is a great compact computer, but it's undeniably pricey. If you're looking for a more affordable mini PC, have no fear; Lenovo is here with its excellent IdeaCentre Mini 5i. This is no gaming PC; the Mini 5i is designed for straightforward productivity, with the processing power necessary for day-to-day tasks such as browsing the web and running Microsoft Office 365. Still, it can manage a bit of play after your work is done, like streaming some Netflix or playing low-intensity indie games.
Despite its incredibly small size - the IdeaCentre Mini 5i is less than 20cm wide and long, and just 4cm tall - this mini PC has a fantastic selection of ports for you to plug in all your devices, including USB-C, HDMI, and five regular USB ports. Its stylish textile top can be easily removed if you decide you need to upgrade your processor or RAM. With just a tiny single fan inside for cooling, it's not as noisy as some tower PCs, and you won't even notice it running in a busy office.
Read our full Lenovo Ideacentre Mini 5i review
It certainly won't be for everyone, but sometimes you just want the best of the best, the absolute cream of the crop. By our judgement, that's the MSI MEG Aegis Ti5: an almost ludicrously powerful gaming PC with a jaw-droppingly unique chassis that includes a 'Gamer Dial' on the front, which can be used to tweak your system performance settings and also display information or fun animations on its dinky circular display.
Naturally, the MEG Aegis Ti5 comes in a variety of models, all equipped with the latest gaming hardware. The newest top-spec configuration uses the top-of-the-line Intel Core i9-12900K CPU and an Nvidia RTX 3090 graphics card, and there are a tonne of different models available if that isn't exactly what you're looking for. Of course, most of these models will cost you a pretty penny, but if you're looking for the best in performance, look no further.
Read our full MSI MEG Aegis Ti5 review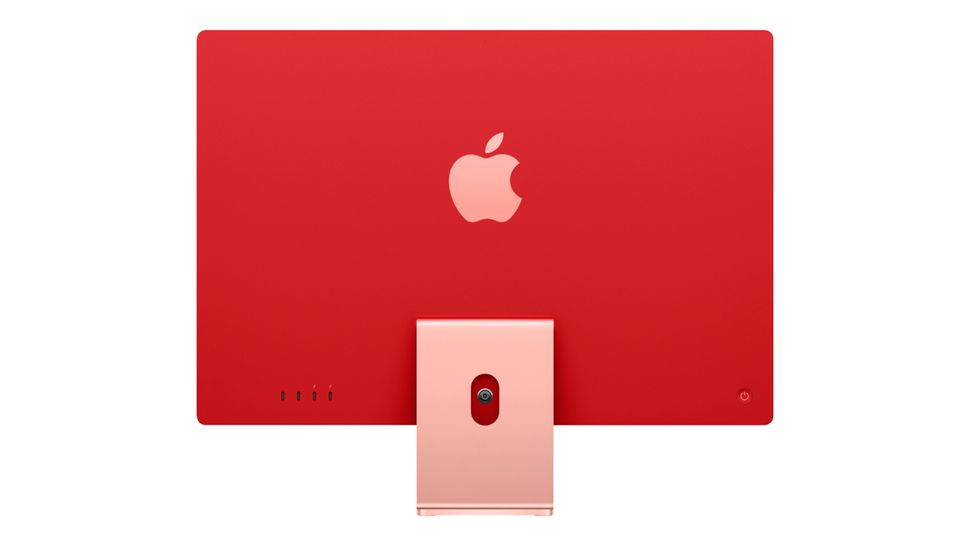 The 2021 redesign of the ever-present iMac is as good as it looks, boasting an enlarged display (24 inches, up from the previous 21.5-inch models) and a selection of vibrant color schemes. The new iMac runs on Apple's own silicon now, utilizing the powerful Apple M1 chip to elevate performance beyond the older Intel-powered iMacs. It's a versatile and effective platform for any professional workload, and gaming on a Mac is even a tangible option nowadays too.
If you want an all-in-one system that is ready to go straight out of the box, the 2021 iMac is a fantastic choice, arguably the very best option on the market right now. It even comes with Apple's wireless Magic Keyboard and Magic Mouse - colored to match your iMac, we might add - so you can get to work the moment you set it up. A full HD webcam and studio-quality triple microphone setup make for excellent clarity in video calls. The new display is a bright and colorful high-resolution screen that serves wonderfully for photo and video editing, too.
Read our full iMac (24-inch, 2021) review
A frankly inspired piece of computer hardware engineering, the Corsair One i300 is a marvelously compact workstation computer that leverages some smart internal design choices to offer top-tier performance with a footprint barely any larger than the Lenovo IdeaCentre Mini 5i seen higher up in this very list. It also runs quieter than many powerhouse PCs thanks to its single roof-mounted fan and perforated side panels.
The One i300 is likely to be a bit overkill for the average user, given its high-end internal components and steep entry price. Still, this is indisputably the most powerful compact form factor PC available right now, and Corsair offers a variety of models with both AMD and Intel processors. If you're looking for a high-end PC for resource-intensive content creation tasks or 4K gaming (or both!), this is an excellent pick. The remarkably compact design does mean that cracking open the chassis to upgrade your components is a tricky - though not entirely impossible - proposition, but thankfully the hardware on offer here means the Corsair One i300 should serve you for years to come.
Read our full Corsair One i300 review
The arrival of the Apple M1 chip meant new Mac hardware across the board, and naturally this included a much-needed update to the smallest Apple computer: the Mac Mini. The 2020 M1 edition of this pint-sized (well, it's actually smaller than a pint) Mac is more powerful than ever, with the new processor offering solid performance in video editing, digital art, and even iOS gaming thanks to the new chip.
Despite this, it's still Apple's cheapest Mac ever, with the base model starting at $700 for 8GB of RAM and a 256GB drive. Budget-conscious Apple fans looking for the best computer need look no further; this is the definitive version of the Mac Mini. It retains the same clean design as its predecessors, with a decent selection of ports on the rear edge and a thick rubber base that keeps it from sliding around on your desk. The only significant downside of the new model is that it can no longer use external GPUs, which could limit its potential for users looking to run demanding graphics-intensive software.
Read our full Mac mini (M1, 2020) review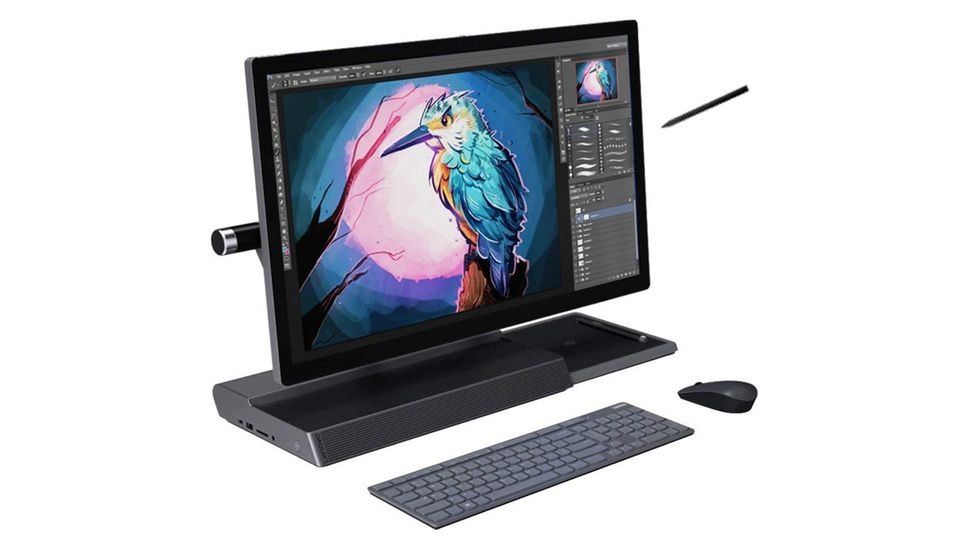 If there's one desktop computer we'd recommend for digital artists, it is without a doubt the Lenovo Yoga A940. Lenovo's answer to the iMac, this is a feature-rich all-in-one PC with a thoughtful design that is sure to appeal to creative souls. A stunning 27-inch 4K display that packs incredible contrast and color density is mounted on a sturdy 25-degree rotating hinge and comes with an included smart stylus. On either side of the screen, you can plug in the included 'content creation dial', a nifty addition that adds tactile control to a number of functions, like zooming in and out on a virtual canvas or scrolling through pages. There's even an LED light array and a wireless charging pad for your phone on the base of the unit.
Overall, the Yoga A940 is the more innovative cousin to sleek all-in-one computers like the Apple iMac and Surface Studio 2, both of which opt for clean, minimalist designs rather than packing in cool features as Lenovo has. Naturally, a mouse and keyboard are included, though these are a fairly standard affair so you may want to upgrade. The only real letdown here is the relatively dated internal components, which limit the Yoga A940's ability to perform demanding work such as 4K video editing.
Read our full Lenovo Yoga A940 review
If you're a creative professional, the Mac Studio is basically the best computer you can buy right now. Think of it like a super-charged Mac Mini aimed directly at digital content creators, equipped with a powerful M1 Max or M1 Ultra chip from Apple along with a whopping 128GB of RAM. These chips are actually more effective for high-end content creation than the newly-introduced M2 chip thanks to their laser focus on creative workloads rather than the more general functionality of the M2. Heavy workloads like rendering complex 3D animations or editing 8K footage are all in a day's work for the Mac Studio, provided you've got a suitable display to plug it into.
Like the Mac Mini, the Mac Studio is extremely compact and effectively silent when running, so you won't have to worry about clearing desk space or listening to fans humming while you work. Unlike some of the computers on this list, the Mac Studio can't be upgraded - a side effect of its compact design - and it's also very, very expensive. But if you're a professional creative, this is undeniably worth the asking price.
Read the full Apple Mac Studio review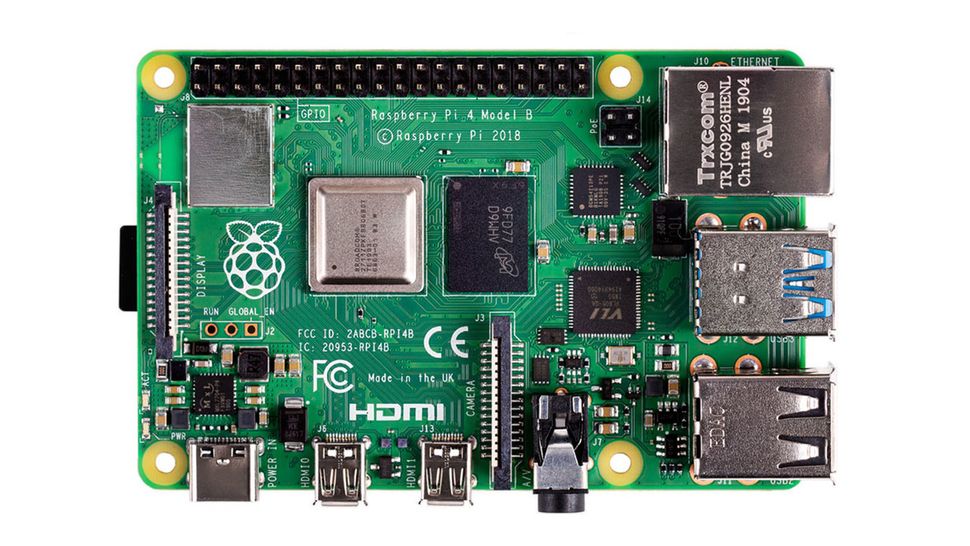 The 'single-board computer' Raspberry Pi was originally conceived as a way to teach kids computer science, with its low entry price and extremely basic design. It's so small and simple that it doesn't even have its own chassis (although you can buy a cute little pink-and-white plastic case for it). Today, the Raspberry Pi 4 has far surpassed its creators' expectations, becoming an ideal platform for robotics, weather monitoring, and electronics hobbyists. Its ultra-compact design makes it a very viable option for anyone just looking for a tiny computer for day-to-day work, too!
If you want a small, energy-efficient PC that you can use for working in Google Docs, or you need a tiny system for powering a DIY electronics project, the Raspberry Pi 4 is a great option. The new Model B version comes with an improved selection of ports and Ethernet support, making it even more viable as a replacement for a conventional desktop PC. It's also almost comically cheap, with the base model starting at just $35 (though you'll want to spring for a more powerful version if you want to use it for actual work).
Read our full Raspberry Pi 4 Model B review
If you're on the move and would prefer not to carry around a bulky laptop, a stick PC could be the way to go. These minuscule computers - sometimes referred to as 'compute sticks' - are designed to be plugged into a screen and used immediately, perfect for the fast-moving professional. It might look more like an oversized flash drive than an actual computer, but the Azulle Access4 can be plugged into any monitor with an HDMI input to transform it into a ready-to-go Windows or Linux PC.
With 4GB of RAM and an Intel Celeron processor, the Access4 is straightforward to use and well-equipped for basic tasks like word processing or managing spreadsheets. It's small enough to fit in your jacket pocket, and the fanless design means that it won't make so much as a whisper of noise. Azulle even sells a Zoom-oriented version that can turn any screen and webcam into an instant videoconferencing tool - a boon for office workers who may have transitioned to a 'hotdesking' environment.
How to choose the best PC for you
Finding the best computer can be challenging since there are so many different types of desktop PCs. We look at all different kinds and compare them to other PCs in their class and consider everything from price to performance.
Just because something is cheap doesn't mean it's bad, so budget PCs need just as close an inspection as high-end systems, and in all cases we consider the performance of the PC against the expected price for a product in that class.
That means a PC less than $500/£500/AU$800 won't be as powerful as the best gaming PC, but if it outperforms our expectations then it is a strong candidate for our list. Meanwhile, if a PC has best-in-class performance but is selling for three times what it should, we're very unlikely to recommend it to anyone since you can pay considerably less with just a slight decrease in performance.
How We Test
Here at TechRadar, we believe in rigorously testing every piece of hardware that passes through our hands. If it fails to impress during testing, we'll always let you know; we won't recommend you buy any product that falls short of the performance median for its price range.
Our testing process varies from product to product, but we're always sure to run the most appropriate tests considering the target purpose of whatever we're reviewing. This means we're always sure to run plenty of gaming tests on a gaming laptop, or editing benchmarks for a desktop workstation PC. We also always examine the build quality of a product to see whether it aligns with the attached price tag.
If you want to know more about how we test and rate the computers in this guide, check out our explainer on how we test laptops and desktops to learn more.
Which computer configuration is best?
The best computer configuration will depend on what you're using your PC for. You need to pay attention to the CPU, GPU, hard drive and SSDs, and RAM in your tower because each individual aspect needs to be changed for the optimal computer configuration.
If you're using your desktop PC for everyday tasks, you won't need a high-powered CPU or GPU and the standard SSD and RAM will do just fine. Gaming PC towers, however, will need those high-power CPUs and GPUs as well as lots of hard drive and SSD storage to account for high-resolution gaming.
Which is the best computer brand?
The best computer brand depends on what your PC's functionality is and what you use it for. Dell and Lenovo make great everyday use computers if you like Windows operating systems, but Apple also has great desktop computers if you're able to afford how expensive they can be.
On the other hand, if you want a PC that has gaming capabilities, you'll want to look at brands like MSI, Corsair, or even Alienware (a gaming-focused brand owned by Dell) if you're looking for the highest quality gaming PC.
Many computer brands have the best PCs that are top-quality and affordable, so the best computer brand for you will ultimately depend on what you want your PC to accomplish.
Today's best computer deals