The best computer 2023: top desktop PCs for work and play
These are the best computers you can buy
VERDICT
REASONS TO BUY
REASONS TO AVOID
Best PC: Quick Menu
1. The list in brief
2. Best computer overall
3. Best budget computer
4. Best Mac overall
5. Best all-in-one
6. Best gaming PC overall
7. Best high-end gaming PC
8. Best Mac for professionals
9. How to choose
10. How we test
Choose the best computer to suit your needs. Instead of spending a lot of money on a kitted-out machine that's overkill or cheapening out on a budget PC that won't meet your demands, your main goal should be finding that perfect PC that can handle your day-to-day workload without slowing down or heating up your whole space.
Make sure that it has the best processor and the best GPU you need for your daily demands. Play close attention to the memory as well – an 8GB RAM may be enough for casual users but not for gamers and content creators. And, make sure that you're getting enough storage for your needs – something like 256GB of storage, for example, isn't going to be enough if you're saving a lot of videos, hi-res photos, and games.
If your demands include intensive tasks like video editing or gaming, you might need something with more powerful specs. One of the best gaming PCs might be a great choice. But, if you only need something for sending out emails and streaming content, you're better off with a more affordable system. Luckily, you have a lot of options just with the type of computer you want, much less specific brands and what they bring to the table.
Whether its the best budget gaming PC or the best all-in-one computer you're after, chances are we've tested it. And, you'll find something from our picks below to suit your needs and wallet. We've even included the best prices available so you can save if a PC deal is available.
The quick list
With so many options on the shelves, we whittled down the list to make it easier for you to choose the best PC for your needs. Whether you need a gaming computer, a mini PC for your small setup, or an all-in-one, we've got all the top choices right here. Be sure to click on "Read more below" to know more about your choice before you fully commit.
Load the next products...
Best Mac for pros
Best Mac for professionals
Only buy if you can afford, but if you want the best PC for video editing and other content creation workloads, this one is worth the investment.
The best computer 2023
Why you can trust TechRadar We spend hours testing every product or service we review, so you can be sure you're buying the best. Find out more about how we test.
The best computer for most people
The best PC for most people
Specifications
CPU:
13th-Gen Intel Core i5 - i9
Graphics:
Intel UHD Graphics 770 - NVIDIA GeForce RTX 3090
Reasons to buy
+
Great performance
+
Ports, ports, and more ports
+
Keeping it cool and quiet
Reasons to avoid
-
Better break open several piggy banks
-
Dull design
Buy it if:
✅ You need an extra-strength PC: It can handle demanding games on Ultra settings and the heaviest content creation workloads.
✅ You like that nondescript aesthetic: That somber Dell XPS Desktop look may look great on a white finish, but Dell now only has a platinum and a graphite finish.
Don't buy it if:
❌ You are economizing like the rest of us: Gone are the days when the Dell XPS Desktop still had affordable configurations. That might change later but your budget options are nil here.
❌ You don't really need all that power: If you don't need a premium discrete GPU then there are a lot of better value options out there.
We called the Dell XPS Desktop (8960) a "formidable gaming PC dressed as an office cog" for good reason. Though the XPS line isn't exactly marketed by Dell as gaming computers, it's gotten a massive boost in specs in the last few years so that at its highest configurations, it's a worthy opponent to the most kitted out gaming and content creation PCs.
And it does that without shedding its office attire, which in our opinion is a bit of a double-edged sword. On one hand, that minimalist design allows it to fit right in, in just about any setting. On the other, it's become bland, boring, and a bit archaic at this point.
When it comes to performance, however, there's nothing archaic about this new generation. Of course, if you just need something office work, the lower configurations, which are much more affordable, should serve you well.
But if you want something for gaming and content creation, the highest configurations proved to be capable of handling just about any workload, no matter how intensive. Running it through our suite of benchmarks, it managed to keep up with the more powerful RTX 4090-powered Alienware Aurora R15 in at 1080p, and go neck and neck with the Lenovo Legion Tower 7i in both 1080p and 4K gaming. On top of that, it comes stays impressively cool and quiet under pressure.
Read our full Dell XPS Desktop (2023) review
The best budget PC
The best budget PC
Specifications
CPU:
13th Gen Intel Core i5
Graphics:
up to Nvidia GeForce GTX 1660 Super
Storage:
up to 512 GB SSD + 1 TB HDD
Reasons to buy
+
Good value for your money
+
DVD-writer drive included
+
Great everyday performance
Reasons to avoid
-
Dull design
-
Fans are loud
Buy it if:
✅ You want great value: If you're on a strict budget, the Acer Aspire TC desktop is right up your alley with its more than affordable pricing.
✅ You want a PC with a DVD drive: As DVD-writer drives are even being phased out in PCs, the Acer Aspire TC still has a handy one built right in.
Don't buy it if:
❌ You want a sleek design: Unfortunately, practicality comes at a price and in this case, it's the lackluster design.
❌ You want a quiet machine: For those wanting a more peaceful PC, this is not the machine as its fans are quite loud.
We have yet to fully review the Acer Aspire TC. But we can already assure you that it's guaranteed to give you the best price to performance ratio if you're looking to save money on your next PC or if you only need something to browse, send out emails, do homework, and stream on.
The graphics options on this isn't the most exciting, but overall, the available specs should see you through everyday workloads and maybe some light gaming. What's more, there are more than enough ports on it for most people, including two HDMI ports that will let you hook up two monitors, if you so choose.
It's true that the design could be better. It's not in any way ugly, but it is a bit of a plain Jane, which shouldn't matter if you're more concerned about functionality rather than form. The one thing that could be a bit of a turnoff is its cooling – those fans tend to get loud when its pushed.
The best Mac desktop for most people
The best Mac desktop for most people
Specifications
Graphics:
Up to integrated 16-core GPU
RAM:
Up to 32GB unified memory
Dimensions (W x D x H):
19.7 x 19.7 x 3.58 cm
Reasons to buy
+
More powerful than ever
+
Compact design
+
New lower price
Buy it if:
✅ You want a compact PC: Apple has done it again – this is the best compact PC you can currently buy, regardless of which model you go for.
✅ You want an affordable way to get a Mac: At $599 / £649 / AU$999, the base model is the cheapest way to get hold of a new Mac.
Don't buy it if:
❌ You want a mobile device: While the Mac mini has the style and performance of the most recent MacBooks, it needs to be plugged into a monitor and power.
❌ You want an upgradable PC: The Mac mini isn't modular, and it can't be opened up and tinkered with.
If you didn't think the Mac mini could get any better, then think again. The Mac mini (2023) is by far the best mini PC you can buy right now, with Apple improving the smallest Mac in every way that matters. While it's still not upgradeable, it's more powerful than ever, powered by the new M2 and M2 Pro chips. We performed similar tests on the Mac mini as we did on the MacBook Pro 16-inch (2023), and it performed brilliantly, seeing us through editing 8K movie files and making projects in Ableton Live 11 without a sweat.
It's also touting a cheaper price - or, at least a price of entry, which makes it accessible to more people, especially those with smaller setups. What's more, it's body is every so slightly thinner so you can slip easily slip it in your backpack to take to the office or while traveling. If you're looking for a compact PC to sit unobtrusively on your desk, in a studio, or even under a TV, this is an excellent choice – even die-hard Windows users may be tempted.
Read the full Apple Mac Mini M2 (2023) review
The best all-in-one computer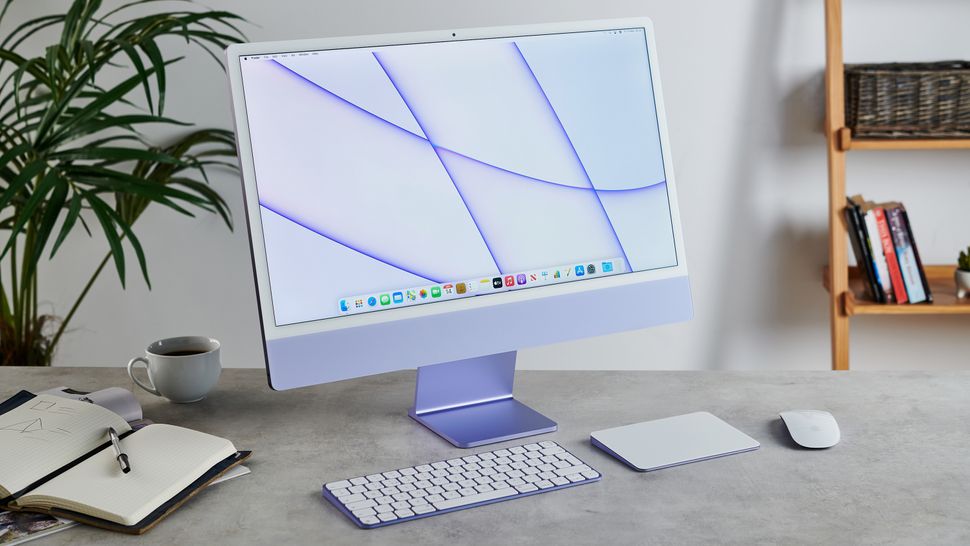 The best all-in-one computer
Specifications
CPU:
Apple M1 chip with 8‑core CPU
Graphics:
Integrated 7-core – 8-core GPU
RAM:
8GB – 16GB unified memory
Screen:
24-inch 4.5K Retina display
Reasons to buy
+
Excellent screen
+
Powerful new Apple M1 processor
+
Fantastic webcam
Reasons to avoid
-
Lack of ports remains
-
Mac mini may offer better value for some
-
Mouse charging is still weird
Buy it if:
✅ You want the best all-in-one PC: The iMac (24-inch, 2021) features a great new design, excellent performance, and a fair price tag.
✅ You're a budding content creator: The compact size and colorful design make this brilliant for streaming, along with a built-in excellent webcam and microphones.
Don't buy it if:
❌ You're on a budget: The iMac (24-inch, 2021) isn't the most expensive all-in-one out there, but if you want to save some money, the Mac mini is a lot cheaper.
❌ You need heavy-duty graphics: Its integrated graphics can't compete with a dedicated GPU or an external GPU, neither of which the iMac (24-inch, 2021) supports.
The 2021 redesign of the ever-present iMac is as good as it looks, boasting an enlarged display (24 inches, up from the previous 21.5-inch models) and a selection of vibrant color schemes. The new iMac runs on Apple's own silicon now, utilizing the powerful Apple M1 chip to elevate performance beyond the older Intel-powered iMacs. It's a versatile and effective platform for any professional workload, and gaming on a Mac is even a tangible option nowadays too.
If you want an all-in-one system that is ready to go straight out of the box, the 2021 iMac is a fantastic choice, arguably the very best option on the market right now. It even comes with Apple's wireless Magic Keyboard and Magic Mouse - colored to match your iMac, we might add - so you can get to work the moment you set it up. A full HD webcam and studio-quality triple microphone setup make for excellent clarity in video calls. The new display is a bright and colorful high-resolution screen that serves wonderfully for photo and video editing, too.
Read the full iMac (24-inch, 2021) review
The best gaming PC for most gamers
The best gaming PC for most gamers
Specifications
CPU:
13th-Gen Intel Core i5 - i7
Graphics:
Nvidia GeForce RTX 3050 - 4070 Ti
Storage:
512GB SSD + 1TB HDD
Reasons to buy
+
Great 1080p performance
+
Attractive gamer design, lots of RGB
+
Lots of vents
Reasons to avoid
-
Can't handle ray tracing
-
Port selection just okay
Buy it if:
✅ You want a fantastic 1080p machine: While you're limited by the hardware that you get, the Lenovo Legion Tower 5i squeezes every bit of performance out of its components.
✅You want good value: Considering what kind of performance you get with this desktop, the price is quite good.
Don't buy it if:
❌ You want 4K or ray tracing: Though this is a killer 1080p machine, it's not so killer when it comes to higher resolutions.
❌ You're on a budget: The price of this desktop is really good for what you get, but it's still over $1,000 / £1,000. There are cheaper ways to get your gaming fix.
There aren't a lot of configurations of the Lenovo Legion Tower 5i available, and not all of its configurations are available in one place. For example, in the US, you can only get our review unit at Best Buy - at least at the time of writing. However, it is worth seeking out, especially if you're looking for something affordable as your gaming PC. This mid-range option offers great 1080p performance at an affordable price.
It proved to be a surprisingly solid performer during testing, hitting over 70fps on Ultra settings when we played Cyberpunk 2077, pretty impressive considering that's a demanding title, and delivering great results when we ran Far Cry 6 and Gotham Knights all on pretty high settings.
Of course, being a mid-range gaming PC, it does have its limitations. Both Control and Hogwarts Legacy struggled a little on max settings - our test unit, which would be your best bet if you don't want to spend a lot, only had an RTX 3060, after all.
However, if you're willing to give up ray tracing and to play some titles at lower-than-high settings, then it's a great value. That's especially if having attractive RGB lighting and an elegant design is a priority to you.
Read our full Lenovo Legion Tower 5i review
A premium gaming PC with impressive cooling
A premium gaming PC with an impressive cooling system
Specifications
CPU:
Intel Core i7-13700F - i9F-13900F
Graphics:
Nvidia GeForce RTX 4070 - 4080
Storage:
1TB - 4TB NVMe M.2 PCIe
Reasons to buy
+
Great performance
+
Superb ventilation in a compact chassis
+
Great port selection
Reasons to avoid
-
A bit pricey
-
Glass side panel is pointless
Buy it if:
✅ You need a well-rounded PC: Showing by its benchmarks and general performance, this PC can handle it all and well.
✅ You need a smaller PC for the office: Compared to other models from the same line, this one is more compact and a bit lighter.
Don't buy it if:
❌ You're on a strict budget: While the cheapest option is nice to see, it's still not a budget machine and the highest configurations can get a little pricey.
There's a good reason why we declared the new Alienware Aurora R16 an office-worth gaming PC. The first model to adopt Alienware's new sleeker, more compact design - it's so compact you might be able to slot it in the chassis of its predecessor if you tried - this stunner impresses with its robust gaming performance and superb ventilation.
It still has remnants of Alienware's signature space-age look, but it now sports modern touches, which makes it a wonderful addition to your office setup as well. That's especially if you have a home office and want the same unit for both work and play.
On test, we found it an incredibly capable computer, handling high-end PC titles with ease. Cyberpunk 2077 and Dirt 5, for example, respectively ran at nearly 60 fps and over 150 fps on lower settings. Although the mid-range configurations will prove to be a little limited. Cyberpunk 2077 at 4K resolution did drastically dropped frame rates down to around 16 fps.
We can, however, guarantee that no matter how hard you push it, its ventilation is going to keep up. It didn't experience a single moment of overheating during our long gaming sessions - that's while keeping things whisper quiet.
Read our full Alienware Aurora R16 review
The best Mac for serious professionals
The best Mac for serious professionals
Specifications
CPU:
Apple 10-core M1 Max or 20-core M1 Ultra
Graphics:
Integrated 24-core - 32-core (M1 Max) or 48-core - 64-core (M1 Ultra) GPU
RAM:
32GB – 128GB unified memory
Dimensions (H x W x D):
9.5 x 19.7 x 19.7 cm
Reasons to buy
+
Compact
+
Powerful
+
Essentially silent
Buy it if:
✅ You're a creative professional: The Mac Studio is great for intensive workloads in creative apps like Premiere Pro and DaVinci Resolve.
✅ You want a compact PC: While the Mac Studio is larger than the Mac mini, it's not that much larger. It's seriously impressive how compact this thing is.
Don't buy it if:
❌ You don't need the power: This may make sense, but the Mac Studio really isn't a mainstream device. Unless you're a creative professional, you won't need this Mac.
❌ You're on a budget: The Mac Studio is a pricey investment – and it doesn't even come with a mouse or keyboard.
If you're a creative professional, the Mac Studio is basically the best computer you can buy right now. Think of it like a super-charged Mac Mini aimed directly at digital content creators, equipped with a powerful M1 Max or M1 Ultra chip from Apple along with a whopping 128GB of RAM. These chips are actually more effective for high-end content creation than the newly-introduced M2 chip thanks to their laser focus on creative workloads rather than the more general functionality of the M2.
Heavy workloads like rendering complex 3D animations or editing 8K footage are all in a day's work for the Mac Studio, provided you've got a suitable display to plug it into. Like the Mac Mini, the Mac Studio is extremely compact and effectively silent when running, so you won't have to worry about clearing desk space or listening to fans humming while you work.
Unlike some of the computers on this list, the Mac Studio can't be upgraded - a side effect of its compact design - and it's also very, very expensive. But if you're a professional creative, this is undeniably worth the asking price.
Read the full Apple Mac Studio review
How to choose the best PC for you
Finding the best computer can be challenging since there are so many different types of desktop PCs. We look at all different kinds and compare them to other PCs in their class and consider everything from price to performance.
Just because something is cheap doesn't mean it's bad, so budget PCs need just as close an inspection as high-end systems, and in all cases we consider the performance of the PC against the expected price for a product in that class.
That means a PC less than $500/£500/AU$800 won't be as powerful as the best gaming PC, but if it outperforms our expectations then it is a strong candidate for our list. Meanwhile, if a PC has best-in-class performance but is selling for three times what it should, we're very unlikely to recommend it to anyone since you can pay considerably less with just a slight decrease in performance.
Frequently asked questions about PCs
Which computer configuration is best?
The best computer configuration will depend on what you're using your PC for. You need to pay attention to the CPU, GPU, hard drive and SSDs, and RAM in your tower because each individual aspect needs to be changed for the optimal computer configuration.
If you're using your desktop PC for everyday tasks, you won't need a high-powered CPU or GPU and the standard SSD and RAM will do just fine. Gaming PC towers, however, will need those high-power CPUs and GPUs as well as lots of hard drive and SSD storage to account for high-resolution gaming.
Which is the best computer brand?
The best computer brand depends on what your PC's functionality is and what you use it for. Dell and Lenovo make great everyday use computers if you like Windows operating systems, but Apple also has great desktop computers if you're able to afford how expensive they can be.
On the other hand, if you want a PC that has gaming capabilities, you'll want to look at brands like MSI, Corsair, or even Alienware (a gaming-focused brand owned by Dell) if you're looking for the highest quality gaming PC.
Many computer brands have the best PCs that are top-quality and affordable, so the best computer brand for you will ultimately depend on what you want your PC to accomplish.
How we tested these computers
Here at TechRadar, we believe in rigorously testing every piece of hardware that passes through our hands. If it fails to impress during testing, we'll always let you know; we won't recommend you buy any product that falls short of the performance median for its price range.
Our testing process varies from product to product, but we're always sure to run the most appropriate tests considering the target purpose of whatever we're reviewing. This means we're always sure to run plenty of gaming tests on a gaming laptop, or editing benchmarks for a desktop workstation PC. We also always examine the build quality of a product to see whether it aligns with the attached price tag.
If you want to know more about how we test and rate the computers in this guide, check out our explainer on how we test laptops and desktops to learn more.
Today's best computer deals
Sign up to receive daily breaking news, reviews, opinion, analysis, deals and more from the world of tech.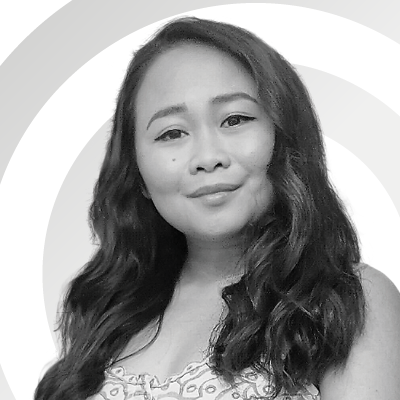 Computing Reviews and Buying Guides Editor
Michelle Rae Uy is the Computing Reviews and Buying Guides Editor here at TechRadar. She's a Los Angeles-based tech, travel and lifestyle writer covering a wide range of topics, from computing to the latest in green commutes to the best hiking trails. She's an ambivert who enjoys communing with nature and traveling for months at a time just as much as watching movies and playing sim games at home. That also means that she has a lot more avenues to explore in terms of understanding how tech can improve the different aspects of our lives.