EDITOR'S NOTE: August 2022
As we head into August, news has been swirling that AMD is getting ready to announce its Ryzen 7000 series processors, with AMD itself leaking the expected launch SKUs (the Ryzen 9 7950X, Ryzen 9 7900X, Ryzen 7 7700X, and Ryzen 5 7600X), though the anticipated August 5 announcement date came and went without a word from Team Red. It is clearly getting close however, and right now Intel looks primed to announce its own Raptor Lake processors sooner rather than later. All in all, this list is bound to get a major update in the next few months, so stay tuned.
- John Loeffler, Computing Editor
Using the best processors you can afford is one of the most important parts of owning your PC, as it is arguably the most important component in your entire computer, whether you're gaming, working, or just futzing around on the internet.
The best Intel processors and best AMD processors both have their various strengths and weaknesses, but both are more than capable of playing the best PC games and running the most resource intensive software, like Adobe Premiere or Adobe Photoshop. So no matter which side of the Blue-Red divide you fall on, there is a processor out there that will do the job for you no matter your budget.
So whether you're shopping for the best gaming PC or best computer for your home or office and you want to know which processors you should be looking for, or whether you're a first time PC builder and you want to compare different options before you buy a new chip for your build, we're here to help you find what you're looking for.
We've put the best CPUs that Intel and AMD have to offer through a rigorous testing process to push the chips to their limits to see which is worth buying at any price and which is offers the best value.We've then pulled together our top picks right here to make it easier than ever to find the best processor for your needs and budget.
Best processors 2022 – Chosen by our experts
The Intel Core i9-12900K is an incredibly powerful processor, and a real return to form for Intel. The 12th generation of desktop CPUs uses a smart new architecture that sees traditional 'performance cores' paired with new 'efficiency cores' designed to care of background tasks without interrupting core processes. This is great for a number of reasons, keeping power efficiency top-notch and allowing you to multitask easily - like running streaming software while you're playing a game.
With the Core i9-12900K, it feels like Intel has finally reclaimed the CPU crown it lost when AMD's Ryzen line first hit the market five years ago. Whatever demanding tasks you want to throw at it, this chip will tear through everything with no problems - just be prepared to spend a bit more on your CPU cooler, because all that power means this silicon slab runs hot.
Read our joint Intel Core i9-12900K and Intel Core i5-12600K review
---
It's not often that you see a CPU that absolutely wipes the floor with everything else in its price bracket, but that's just what the Intel Core i5-12600K does. It's one of the strongest picks right now if what you want is great value for money, currently costing just $260 for a 3.7GHz base clock speed and 10 cores, 6 of which are multi-threaded Performance Cores.
These are traditional CPU cores, while the other 4 cores are efficiency cores. That means that even though this chip is far more affordable than the i9-12900K at the top of our list, you still get the latest Intel tech. This chip layout will let your computer focus on important tasks like gaming, without you having to worry about a Windows 11 update spoiling your fun (and your framerate). If you're not fussed about overclocking, you can pick up its non-K little brother - the i5-12600 - for even cheaper.
Read our joint Intel Core i9-12900K and Intel Core i5-12600K review
---
The AMD Ryzen 7 5800X3D is - without question - one of the best processors for gaming on the market right now. With incredible performance thanks to AMD's new 3D V-Cache technology, the 5800X3D punches way above its weight class and can even beat out the more expensive Core i9-12900K when it comes to gaming.
Since this is essentially an AMD Ryzen 7 5800X with triple the cache memory thanks to a new microarchitecture that lets AMD 'stack' cache on the CPU die, it keeps the same AM4 motherboard socket as earlier Ryzen chips - meaning that you don't need to spend more to upgrade your motherboard if you're already rocking an AMD system.
Recent leaks have suggested that AMD might be planning on bringing the 3D V-cache technology to other Ryzen 5000 chips before launching the 7000-series, so if you want the best gaming performance but you're on a tight budget, consider waiting to see if Team Red puts out a Ryzen 5 5600X3D.
Read the full AMD Ryzen 7 5800X3D review
---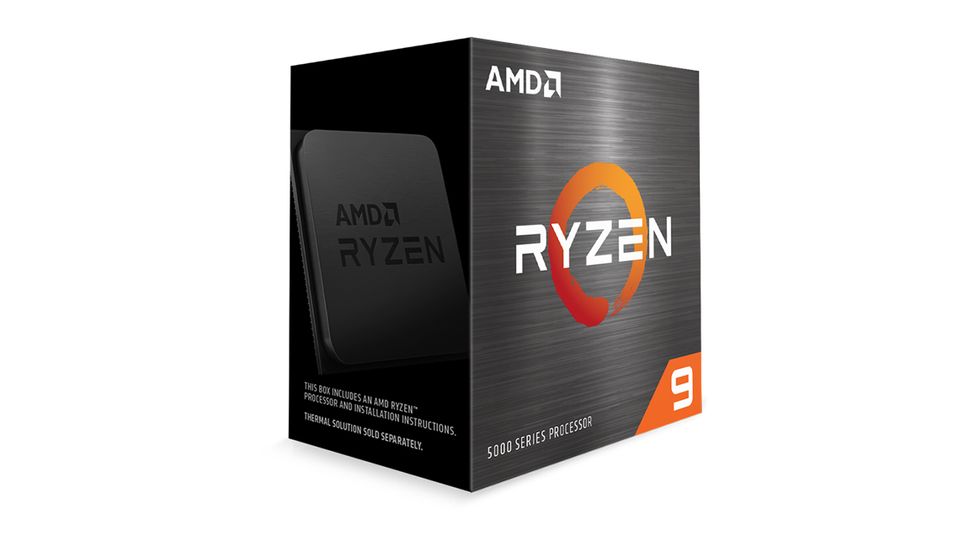 The AMD Ryzen 9 5900X brings the biggest gen-on-gen jump in a single performance in years, making it a terrific upgrade from the previous 3900X. It's not just a stronger processor across the board, though; it's also an incredibly powerful CPU for gaming and creative work that hasn't forced an increase in power consumption from the previous model. The fact that you won't need a new motherboard if you're upgrading from an older AM4-socket chip is a nice bonus, too.
The 5900X has since been ignobly dethroned in pure performance by the Intel Core i9-12900K, but this processor is still nothing to turn your nose up at since it's a lot less expensive than Intel's high-end offering. If you're firmly in the AMD camp, this is the best chip they have to offer right now - yes, there's the 5950X too, but it's a lot pricier so we'd rate this processor as superior overall.
Read the full AMD Ryzen 9 5900X review
---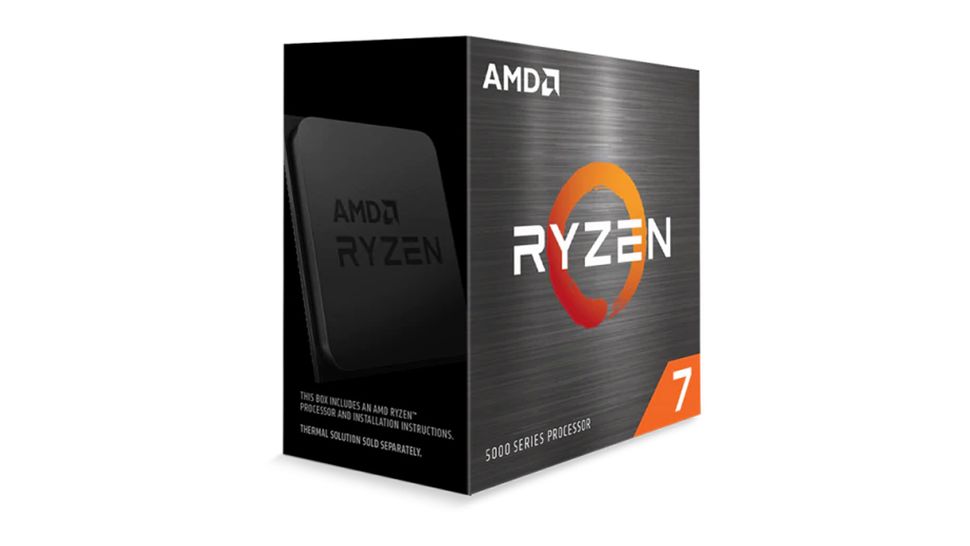 It might've risen in price generationally compared to the Ryzen 7 3800X, but since the release of its shiny new X3D sibling (see #3 on this list), the 5800X has seen a hefty price cut that brings it down closer in cost to the already excellent-value Intel Core i5-12600K, a much newer chip.
Rocking 8 cores and 16 threads, along with strong single-core performance, the Ryzen 7 5800X is among the best processors for gaming – as well as mid-level content creation – right now. The newly approachable price tag is a boon for AMD fans, as this CPU means Team Red is now offering performance on par with Intel's mid-range options without compromising on price.
Read the full AMD Ryzen 7 5800X review
---
How to find the best processor for you
Finding the best processor for your needs and budget isn't just about finding the fastest processor out there, since it's easy to spend far more than you need to. It's important to look at what you actually want out of your PC and shop accordingly.
If you're looking for the best gaming CPU on the market, definitely look at the Intel Core i9-12900K and AMD Ryzen 7 5800X3D - the same goes if you're planning on performing high-level content creation tasks, like 4K video editing. But if you're planning on gaming at lower resolutions or you're just looking for something to handle everyday tasks faster with some medium-duty processing work, anything from a Core i5 to a Ryzen 7 should do the trick.
If you're on a tight budget, an AMD Ryzen 3 option might be a better pick. Sure, it won't give you blazing-fast performance like a high-end chip, but it also won't cost you a huge sum of cash. Note that Ryzen 3 isn't available in the current 5000-series generation, so you'll need to dial back to the 3rd or 4th generation.
How we test the best processors on the market
It's impossible to tell the best processors from the worst just by looking at them. All of the core components are hidden away in near-identical packaging, and even if you were to peel back that packaging, the transistors on the CPU die are literally measured in nanometers. How can you tell a million transistors on a chip from a billion, and how can you measure a processor's clock cycle by looking at the box?
Fortunately, there are tests we can run to see how well a processor performs in the real world, and the best way to do that is to push a processor to its limits by running finely-calibrated benchmarking tools that produce comparable scores based on how well a processor performed a specific task - like compressing a video file, or performing the complex math used for 3D gaming.
We use industry-standard tools like Geekbench 5, Cinebench R23, and PCMark 10 to synthetically push processors to the limit using realistic workloads that you're likely to experience in day-to-day use.
We also use modern PC games set to the lowest graphical settings on the best available gaming hardware to isolate CPU performance while gaming, which we measure in frames per second.
Then, with the scores in hand, we look at the price of the processor. The best processors offer either best-in-class performance regardless of price, or compelling value for the customer. We won't score a CPU highly if its performance is just fine but it's out of reach for most people's budgets.
For more information, see How We Test.
Which processor is fastest?
If we're talking about the fastest CPU in the world, that would be AMD's monster 64-core/128-thread Ryzen Threadripper Pro 5995WX, but that's a High-End Desktop (HEDT) processor. This means it's designed for serious content production like 3D rendering for movies or film scoring with dozens of digital instruments at a time - not the average consumer looking to build a PC. It's also hilariously expensive, with an MRSP of $6,499.
Bringing it back down to Earth, the fastest consumer desktop processor by benchmark scores is the Intel Core i9-12900K, hands down. But things get interesting when it comes to gaming. There, the AMD Ryzen 7 5800X3D absolutely crushes it, punching way above its weight and outperforming even the i9-12900K at 4K gameplay.
Is Intel or AMD better?
Nobody likes this answer, but it depends.
If you are looking for raw performance regardless of price, the Intel Core i9-12900K is the reigning champ, but it's going to require a whole new motherboard as it uses the new LGA-1700 CPU socket, and you'll most likely need a whole new cooling solution as well.
Meanwhile, if you're looking for the best gaming processor, the AMD Ryzen 7 5800X3D not only outperforms just about every other processor out there, it slots right into any AM4 motherboard and doesn't require much more in the way of cooling - though we'd highly recommend liquid cooling for optimal performance.
In terms of value for money, AMD still reigns. Intel has the high-end covered (unless we're discussing AMD's absurdly expensive Threadripper chips, which are mostly used for business purposes), but AMD offers a broad variety of processors that offer a consistently excellent performance-to-price ratio.
Today's deals on the best processors of 2022