The Intel Core i9-14900K is the best processor on the consumer market in terms of raw performance, but the gen-on-gen performance gain is barely noticeable, and feels more like an overclocked 13900K than a true generational step forward.
Pros
+

Best-in-class performance, technically

+

No price increase

+

Very low idle power usage

+

Can go as high as 6.0GHz under the right conditions
Cons
-

Barely any gen-on-gen improvement

-

Effectively impossible to keep from throttling

-

Gets crushed by AMD Ryzen 7 7800X3D in gaming
Why you can trust TechRadar We spend hours testing every product or service we review, so you can be sure you're buying the best. Find out more about how we test.
Intel Core i9-14900K: Two-minute review
The Intel Core i9-14900K is a hard chip to justify, which is a weird thing to say about a processor that is arguably the best Intel has ever put out.
With very little fanfare to herald its arrival following the announcement of Intel Meteor Lake at Intel Innovation in September 2023 (and confirmation that Intel Meteor Lake is coming to desktop in 2024), Intel's 14th-generation flagship processor cannot help but draw parallels to the 11th-gen Rocket Lake chips that immediately preceded Intel Alder Lake.
The Core i9-11900K was something of a placeholder in the market until Intel could launch Alder Lake at the end of 2021. Those processors featured a new hybrid architecture and a more advanced 10nm process that helped propel Intel back to the top of our best processor list, despite strong competition from AMD.
With Intel Raptor Lake Refresh, we're back in placeholder territory, unfortunately. The performance gains here are all but non-existent, so we are essentially waiting on Meteor Lake while the i9-14900K absolutely guzzles electricity and runs hot enough to boil water under just about any serious workload with very little extra performance over the Intel Core i9-13900K to justify the upgrade.
It's not that the Core i9-14900K isn't a great processor; again, it's unquestionably the best Intel processor for the consumer market in terms of performance. It beats every other chip I tested in most categories with the exception of some multitasking workflows and average gaming performance, both of which it comes in as a very close runner-up. On top of that, at $589, it's the same price as the current Intel flagship, the Intel Core i9-13900K (assuming the i9-14900K matches the i9-13900K's £699 / AU$929 sale price in the UK and Australia).
The problem for the Core i9-14900K is two-fold: you can still get the i9-13900K and will be able to for a long while yet at a lower price, and the Intel Core i7-14700K offers performance so close to the 14th-gen flagship at a much lower price that the 14900K looks largely unnecessary by comparison. Essentially, If you've got an i7-13700K or i9-13900K, there's is simply nothing for you here.
If you're on an 11th-gen chip or older, or you've got an AMD Ryzen processor and you're looking to switch, this chip will be the last one to use the LGA 1700 socket, so when Meteor Lake-S comes out in 2024 (or even Lunar Lake-S, due out at the end of 2024 or early 2025), you won't be able to upgrade to that processor with an LGA 1700 motherboard. In other words, upgrading to an LGA 1700 for this chip is strictly a one-shot deal.
The only people who might find this chip worth upgrading to are those currently using a 12th-gen processor who skipped the 13th-gen entirely, or someone using a 13th-gen core i5 who wants that extra bit of performance and doesn't mind dropping $589 on a chip they might be upgrading from again in a year's time, which isn't going to be a whole lot of people.
Unfortunately, at this price, it'll be better to save your money and wait for Meteor Lake or even Lunar Lake to drop next year and put the $589 you'd spend on this chip towards the new motherboard and CPU cooler you'll need once those chips are launched.
Intel Core i9-14900K: Price & availability
How much does it cost? US MSRP $589 (about £470/AU$855)
When is it out? October 17, 2023
Where can you get it? You can get it in the US, UK, and Australia
The Intel Core i9-14900K is available as of October 17, 2023, for a US MSRP of $589 (about £470/AU$855), which is the same as the Intel Core i9-13900K it is replacing. We don't have confirmation on UK and Australia pricing yet, though I've asked Intel for clarification and will update this review if and when I hear back from the company. If the 14900K keeps the same UK and Australia pricing as the Core i9-13900K, however, it'll sell for £699/AU$929 in the UK and Australia respectively.
Meanwhile, this is still cheaper than most of AMD's rival chips in this tier, the AMD Ryzen 9 7950X3D, AMD Ryzen 9 7950X, and AMD Ryzen 9 7900X3D, with only the AMD Ryzen 9 7900X coming in cheaper than the i9-14900K.
This does make the Core i9-14900K the better value against these chips, especially given the level of performance on offer, but it's ultimately too close to the 13900K performance-wise to make this price meaningful, as a cheaper 13900K will offer an even better value against AMD's Ryzen 9 lineup.
Intel Core i9-14900K: Specs & features
Faster clock speeds than i9-13900K
Some additional AI-related features
Swipe to scroll horizontally
Intel Core i9-14900K vs i9-13900K specs

| Header Cell - Column 0 | i9-14900K | i9-13900K |
| --- | --- | --- |
| Process Node | Intel 7 (10nm) | Intel 7 (10nm) |
| Socket | LGA 1700 | LGA 1700 |
| Performance Cores | 8 | 8 |
| Efficiency Cores | 16 | 16 |
| P-Core Base Clock | 3.2GHz | 3.0GHz |
| P-Core Turbo Clock | 5.6GHz | 5.4GHz |
| E-Core Base Clock | 2.4GHz | 2.2GHz |
| E-Core Turbo Clock | 4.4GHz | 4.3GHz |
| Thread Count | 32 | 32 |
| Total Cache | 68MB | 68MB |
| Integrated Graphics | Intel UHD 770 | Intel UHD 770 |
| TDP | 125W | 125W |
| Max Junction Temp | 100 ºC | 100 ºC |
The Intel Core i9-14900K is the final flagship using Intel's current architecture, so it makes sense that there is very little in the way of innovation over the Intel Core i9-13900K.
Using the same 10nm Intel 7 process node as its predecessor and with the same number of processor cores (8 P-cores/16 E-cores), threads (32), and cache (32MB total L2 cache plus additional 36MB L3 cache), the only real improvement with the 14900K in terms of specs are its faster clock speeds.
All cores get a 0.2GHz increase to their base frequencies, while the P-core turbo boost clock increases to 5.6GHz and the E-core turbo clock bumps up to 4.4GHz from the 13900K's 5.4GHz P-Core turbo clock and 4.3GHz E-core turbo clock.
While those clock speeds are the official max turbo clocks for the two types of cores, the Core i9-14900K and Intel Core i7-14700K have something called Turbo Boost Max Technology 3.0, which increases the frequency of the best-performing core in the chip and gives it even more power within the power and thermal limits. That gets the Core i9-14900K up to 5.8GHz turbo clock on specific P-cores while active.
Additionally, an exclusive feature of the Core i9 is an additional Ludicrous-Speed-style boost called Intel Thermal Velocity Boost. This activates if there is still power and thermal headroom on a P-core that is already being boosted by the Turbo Boost Max Technology 3.0, and this can push the core as high as 6.0GHz, though these aren't typical operating conditions.
Both of these technologies are present in the 13900K as well, but the 14900K bumps up the maximum clock speeds of these modes slightly, and according to Intel, that 6.0GHz clock speed makes this the world's fastest processor. While that might technically be true, that 6.0GHz is very narrowly used so in practical terms, the P-Core boost clock is what you're going to see almost exclusively under load.
The Core i9-14900K has the same 125W TDP as the 13900K and the same 253W maximum turbo power as well, though power draw in bursts of less than 10ms can go far higher.
If this reads like a Redditor posting about their successful overclocking setup, then you pretty much get what this chip is about. If you're looking for something innovative about this chip, I'll say it again, you're going to have to wait for Meteor Lake.
The Core i9-14900K also has support for discrete Wi-Fi 7 and Bluetooth 5.4 connectivity, as does the rest of the 14th-gen lineup, as well as support for discrete Thunderbolt 5, both of which are still a long way down the road. (Editor's Note: Intel has since reached out to correct its original announcement to add that the recently released 14th-gen desktop chips will not, in fact, support Thunderbolt 5).
The only other thing to note is that there have been some AI-related inclusions that are going to be very specific to AI workloads that almost no one outside of industry and academia is going to be running. If you're hoping for AI-driven innovations for everyday consumers, let's say it once more, with feeling: You're going to have to wait for—
Chipset & features score: 3.5 / 5
Intel Core i9-14900K: Performance
Best-in-class performance, but only by a hair
Gets beat by AMD Ryzen 7 7800X3D and i7-14700K in gaming performance
Runs even hotter than the i9-13900K
If you took any elite athlete who's used to setting records in their sport, sometimes they break their previous record by a lot, and sometimes it's by milliseconds or fractions of an inch. It's less sexy, but it still counts, and that's really what we get here with the Intel i9-14900K.
On pretty much every test I ran on it, the Core i9-14900K edged out its predecessor by single digits, percentage-wise, which is a small enough difference that a background application can fart and cause just enough of a dip in performance that the 14900K ends up losing to the 13900K.
I ran these tests more times than I can count because I had to be sure that something wasn't secretly messing up my results, and they are what they are. The Core i9-14900K does indeed come out on top, but it really is a game of inches at this point.
Image 1 of 13
Across all synthetic performance and productivity benchmarks, the Core i9-14900K comes out on top, with the notable exception of Geekbench 6.1's multi-core performance test, where the AMD Ryzen 9 7950X scores substantially higher, and the Passmark Performance Test's overall CPU score, which puts the AMD Ryzen 9 7950X and Ryzen 9 7950X3D significantly higher. Given that all 16 cores of the 7950X and 7950X3D are full-throttle performance cores, this result isn't surprising.
Other than that though, it's the 14900K all the way, with a 5.6% higher geometric average on single-core performance than the 13900K. For multi-core performance, the 14900K scores a 3.1% better geometric average, and in productivity workloads, it scores a 5.3% better geometric average than its predecessor.
Against the AMD Ryzen 9 7950X, the Core i9-14900K scores about 13% higher in single-core performance, about 1% lower in multi-core performance, and 5% better in productivity performance.
Image 1 of 7
Creative benchmarks reveal something of a mixed bag for the Core i9-14900K. In all cases, it beats its predecessor by between 2.6% to as much as 10.9%. Against the AMD Ryzen 9 7950X and 7950X3D, the Core i9-14900K consistently loses out when it comes to rendering workloads like Blender and V-Ray 5, but beats the two best AMD processors by just as much in photo and video editing. And since 3D rendering is almost leaning heavily on a GPU rather than the CPU, AMD's advantage here is somewhat muted in practice.
Image 1 of 6
Gaming is another area where Intel had traditionally done well thanks to its strong single-core performance over AMD, but all that flipped with the introduction of AMD's 3D V-Cache.
While the Intel Core i9-14900K barely moves the needle from its predecessor's performance, it really doesn't matter, since the AMD Ryzen 7 7800X3D manages to ultimately score an overall victory and it's not very close. The Core i9-14900K actually manages a tie for fourth place with the Intel Core i7-13700K, with the Core i7-14700K edging it out by about 4 fps on average.
Image 1 of 2
Of course, all this performance requires power, and lots of it. The Core i9-14900K pretty much matched the maximum recorded power draw of the Core i9-13900K, with less of a watt's difference between the two, 351.097W to 351.933, respectively.
The Core i9-14900K still managed to find a way to run hotter than its predecessor, however; something I didn't really think was possible. But there it is, the 14900K maxing out at 105ºC, three degrees hotter than the 13900K's max. It's the hottest I've ever seen a CPU run, and I'm genuinely shocked it was allowed to run so far past its official thermal limit without any overclocking on my part.
Intel Core i9-14900K: Verdict
The best chip for dedicated performance like video editing and productivity
There are better gaming processors out there for cheaper
The Intel Core i7-14700K offers a far better value
Image 1 of 7
In the final assessment then, the Core i9-14900K does manage to win the day, topping the leaderboard by enough of a margin to be a clear winner, but close enough that it isn't the cleanest of wins.
Overall, its single-core and productivity performance are its best categories, slightly faltering in creative workloads, and coming up short enough on gaming that it's not the chip I would recommend as a gaming CPU.
Like all Core i9s before it, the 14900K is the worst value of Intel's 14th-gen launch lineup, but it's better than its predecessor for the time being (though that advantage won't last very long at all), and it does manage to be a better value proposition than the Ryzen 9 7950X and Ryzen 9 7950X3D, while matching the Ryzen 7 7800X3D, so all in all, not too bad for an enthusiast chip.
Still, the Intel Core i7-14700K is right there, and its superior balance of price and performance makes the Intel Core i9-14900K a harder chip to recommend than it should be.
Swipe to scroll horizontally
Intel Core i9-14900K report card

| Attributes | Notes | Rating |
| --- | --- | --- |
| Value | While it doesn't raise the price of the 13900K, any dip in price from its predecessor will make it a better value. | 3 / 5 |
| Specs & features | Its specs are virtually unchanged from its predecessor, just with slightly higher clock speeds. But, you have to give it credit for hitting 6.0GHz, even if under limited circumstances. | 3.5 / 5 |
| Performance | Its strong performance in dedicated workloads like video editing and productivity carry it across the line, it manages to hold its own elsewhere, even if it comes up short. | 3.5 / 5 |
| Total | Overall, this chip is hard to recommend to anyone but a select few who are coming off 12th-gen or lower-tier 13th-gen chips and have money to burn ahead of Meteor Lake's launch next year. | 3.33 / 5 |
Should you buy the Intel Core i9-14900K?
Buy the Intel Core i9-14900K if...
You want the best performance around, price be damned
On its merits, the Intel Core i9-14900K is the best processor on the market in terms of raw performance, expecially for dedicated workloads like video editing.

You need a fast chip for creative production
For CPU-heavy creative workloads like video, graphic design, and photography, the i9-14900K is the chip you want to get some serious work done.

You're upgrading from a 12th-gen chip
If you're coming from the 12th-gen and desparately need an upgrade, this chip will blow you away.
Don't buy it if...
You've got anything more than a i5-13600K
Honestly, unless you have a 12th-gen chip or a i5-13600K, you're not going to see enough performance out of the i9-14900K to justify the investment.

You can hold out until next year's Meteor Lake chips
With Meteor Lake chips confirmed to be coming within the next several months, it makes a lot of sense to hold off to see what they have to offer before committing to the 14900K.
You're on a budget
This is a very expensive chip, so only those with flush wallets need apply.
Also Consider
Swipe to scroll horizontally
Intel Core i9-14900K specs vs its competitors

| Header Cell - Column 0 | Intel Core i9-14900K | AMD Ryzen 9 7950X | Intel Core i7-14700K |
| --- | --- | --- | --- |
| Price | $589 (about £470/AU$855) | $699 / £649 / AU$1,139 | $409 (about £325/AU$595) |
| Performance Cores | 8 | 16 | 8 |
| Efficiency Cores | 16 | 0 | 12 |
| Threads | 32 | 32 | 28 |
| P-Core Base Clock | 3.2GHz | 4.50GHz | 3.4GHz |
| P-Core Boost Clock | 5.80GHz | 5.70GHz | 5.50GHz |
| E-Core Base Clock | 2.40GHz | N/A | 2.50GHz |
| E-Core Boost Clock | 4.40GHz | N/A | 4.30GHz |
| Total Cache | 68MB | 80MB | 61MB |
| TDP | 125W | 175W | 125W |
| Socket | LGA 1700 | AM5 | LGA 1700 |
If my Intel Core i9-14900K review has you considering other options, here are two processors to consider...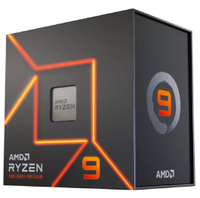 AMD Ryzen 9 7950X
If what you're looking for is pure multicore performance, then the Ryzen 9 7950X is still the best processor out there for ultimate multitasking this side of a Threadripper.
Read the full AMD Ryzen 9 7950X review
How I tested the Intel Core i9-14900K
I spent nearly two weeks testing the Intel Core i9-14900K
I ran comparable benchmarks between this chip and rival flagship processors
I gamed with this chip extensively
Test System Specs
These are the specs for the test system used for this review:
Intel Motherboard: MSI MPG Z790E Tomahawk Wifi
AMD Motherboard: ASRock X670E Steel Legend
CPU Cooler: MSI MAG Coreliquid E360 AIO
Memory: 32GB SK Hynix DDR5-4800
SSD: Samsung 990 Pro
PSU: Thermaltake PF3 1050W ATX 3.0
Case: Praxis Wetbench
I spent about two weeks testing the Intel Core i9-14900K and its competition, using it mostly for productivity and content creation, with some gaming thrown in as well.
I used the standard battery of synthetic benchmarks I use for processor testing, and ran the same tests on rival chips from AMD as well as the other 14th-gen chips in the Raptor Lake Refresh launch lineup and 13th-generation Raptor Lake processors. For Intel chips, I used the same motherboard, RAM, SSD, and graphics card to ensure I was isolating just the CPU's performance across every chip. For AMD chips, I used a comparable AM5 motherboard so differences in the motherboard configuration and circuitry are mitigated to the largest extent possible.
I've been testing and reviewing computer hardware for years now, and with an extensive background in computer science, I know processors in and out, and I use that knowledge to ensure every chip is thoroughly tested.
We pride ourselves on our independence and our rigorous review-testing process, offering up long-term attention to the products we review and making sure our reviews are updated and maintained - regardless of when a device was released, if you can still buy it, it's on our radar.
First reviewed October 2023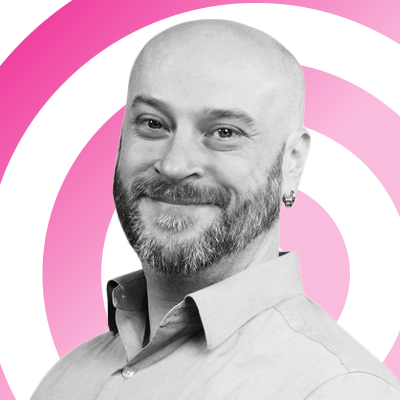 John (He/Him) is the Components Editor here at TechRadar and he is also a programmer, gamer, activist, and Brooklyn College alum currently living in Brooklyn, NY.
Named by the CTA as a CES 2020 Media Trailblazer for his science and technology reporting, John specializes in all areas of computer science, including industry news, hardware reviews, PC gaming, as well as general science writing and the social impact of the tech industry.
You can find him online on Threads @johnloeffler.
Currently playing: Baldur's Gate 3 (just like everyone else).