The best AMD processors 2023: top AMD CPUs
Best
Contributions from
last updated
Find the best AMD processors for gaming, content creation, and more
VERDICT
REASONS TO BUY
REASONS TO AVOID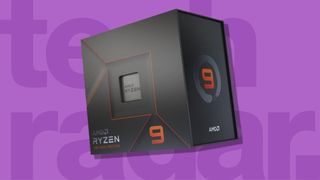 (Image credit: Future)
Editor's Note: December 2023
Now that AMD has released its new Zen 4 processors, we've has a number of new additions to our best AMD processors' list. The AMD Ryzen 9 7950X is an absolute powerhouse of a CPU, while the AMD Ryzen 5 7600X is one of the most compelling "budget" offerings we've seen in recent years.
John Loeffler, Computing Editor
The best AMD processors offer a great balance between performance and price. These chips are capable of a wide variety of tasks from multitasking at work to giving you the fastest frame rates in gaming without demanding a lot of money from you.
The best processors allow you to balance workloads, power efficiency, and affordability with ease. And, AMD chips are excellent at that. What's more, AMD has more options than ever so you'll find great offerings in the budget, mid-range, and high-end markets.
When it comes to the best PC games, the top AMD processors can rival the best Intel processors, like the Intel Core i9-12900K. With new technology like AMD 3D V-Cache, Team Red provides an excellent balance between performance and affordability. However, whether you're looking for something for content creation, spreadsheets, or lighter productivity work, you'll find a great option for you.
We've put all of the best AMD processors through their paces to identify those that simply blow away the competition regardless of price. Our list of top picks below will make it easier than ever for you to find exactly the right AMD processor.
The best AMD processors 2023
The best processor available right now
Reasons to buy
+
Best-in-class performance
+
Very energy efficient
+
DDR5 and PCIe 5.0 support
Reasons to avoid
-
Requires AM5 motherboard
-
Expensive
-
Professional content creators might want something better
The AMD Ryzen 9 7950X is easily the best processor on the market right now with incredible performance, energy efficiency, and support for the latest DDR5 and PCIe 5.0 technology. There is no area where the processor doesn't either match or surpass competing chips on the market, and coming in at a slightly lower price point than its predecessor, it is the enthusiast processor to own right now.
If there is a single fault with the processor, it's that the new Ryzen 7000 series requires a new AM5 motherboard and doesn't support DDR4 RAM, so you'll need to buy a new expensive RAM kit as well, but given the generational leap here, there's no question that the price is worth it for those who have the means to invest heavily in their system.
2. AMD Ryzen 5 7600X
The perfect mix of performance and value
Reasons to buy
+
Outstanding performance for the price
+
Very energy efficient
+
DDR5 and PCIe 5.0 support
Reasons to avoid
-
Requires AM5 motherboard
-
Multicore performance lags somewhat
The AMD Ryzen 5 7600X is hands down one of the finest processors we've ever laid our hands on, thanks to its compelling price and performance, something that isn't always easy to find in the components marketplace.
With solid multi-core and phenomenal single-core performance, this chip will be able to cut through almost any productivity task you throw at it, while its gaming chops are fantastic for a chip at this price point. It's creative workload performance is decent enough, but you should really look to a processor with more cores if you're expecting to do much 3D rendering work.
To top it all off, this chip doesn't draw a whole lot of power or generate a lot of heat, making it a great choice for smaller PC builds.
High-performance at an accessible price
Reasons to buy
+
Phenomenal gaming performance
+
Accessible price
+
Energy efficient
Reasons to avoid
-
Needs new hardware to use
-
Ryzen 5 7600X offers better value
The Ryzen 7000 series has definitely impressed us with its massive generational leap over its predecessor – as well as its rival, Intel. Nowehere is that more clear than with the Ryzen 7 7700X, a midrange-ish chip meant for more serious content creation and gaming performance that easily outperforms the best chips of the previous generation while not costing a fortune.
While it's content creation chops are decent enough, it still lags the Intel Core i5-12600K in many content creation tasks, so if content creation is your priority, there are better chips out there. If you're looking for gaming though, this is unquestioningly the best gaming processor we've ever tested, and it's overall productivity scores and general performance is top notch.
Best CPU for AM4 motherboards
Reasons to buy
+
Amazing performance
+
A new single-core champion
+
Same power consumption
Reasons to avoid
-
Price increased
-
No cooler included
The AMD Ryzen 9 5900X brings the biggest gen-on-gen jump in a single performance in years, making it a terrific upgrade. This latest release from AMD is not just a stronger processor across the board, but it's also an incredibly powerful processor for gaming and creative work full stop. If you have an AM4 motherboard, this is the processor for you.
Read the full AMD Ryzen 9 5900X review
The best processor for gaming on AM4 motherboards
Reasons to buy
+
Outstanding gaming performance
+
Uses AM4 Socket
+
New 3D V-Cache technology
Reasons to avoid
-
No DDR5 or PCIe 5.0
-
Non-gaming performance lags
The AMD Ryzen 7 5800X3D is without question one of the best processors for gaming with an AM4 motherboard on the market. With incredible performance thanks to AMD's new 3D V-Cache technology, the 5800X3D punches way above its weight class and even bests the Core i9-12900K when it comes to gaming.
Since this is essentially an AMD Ryzen 7 5800X with additional cache memory stacked on the CPU die, it keeps the same motherboard socket as earlier chips, making it a much more affordable option for those who want great gaming performance but don't want to spend a lot of money.
This of course assumes that you have an AMD AM4 system in the first place. If not, you'll need to buy a whole new motherboard, and maybe a new cooling solution, in which case you might as well go all in and get the i9-12900K, which offers comparable gaming performance, but comes with a whole lot more extra goodies.
Read the full AMD Ryzen 7 5800X3D review
How to choose the best AMD processor for you
How to choose the best AMD processor for you
When it comes to finding the best AMD processor for your needs and budget, the most important thing is knowing what you need your processor to do. There is such a thing as buying too much processor when you're looking to upgrade, and getting the absolute fastest chip on the market isn't always the best way to go about it.
If you only need to do general-use computing like shopping online, streaming movies, and some light productivity work, then a Ryzen 3 or Ryzen 5 processor is more than enough for your needs, and getting a Ryzen 7 or a Ryzen 9 will barely add anything to your user experience while also costing significantly more.
If you are looking to do a lot of PC gaming and content creation, then you'll definitely want to go with a Ryzen 7 or Ryzen 9, since a Ryzen 5 will barely cut it, and you can forget about anything more involved than Candy Crush on a Ryzen 3.
Which AMD processor is best?
That depends on what you mean by best. If you're just talking raw performance, the AMD Ryzen 9 5950X is about the fastest overall consumer processor you can find right now, but it's not that much faster than the Ryzen 9 5900X, and costs a good bit more, so it's not really a great value proposition.
If you're talking about pure gaming performance, than you definitely want to get the Ryzen 7 5800X3D. The 3D V-Cache technology in the Ryzen 7 is a serious leap forward technologically, and it is definitely reflected in raw gaming performance and frames per second.
What is the current fastest AMD processor?
If we're talking the fastest AMD CPU in the world, that would be the 64-core/128-thread Ryzen Threadripper 3990X, but this is what's known as a High End Desktop (HEDT) processor. This means it's designed for serious content production like real-time 3D rendering or film scoring with dozens of digital instruments at a time. It's also obscenely expensive, costing more than twice what a high-end gaming PC would probably cost you.
In terms of consumer AMD processors, the AMD Ryzen 9 7950X is the fastest on the market right now.
How we test AMD processors
Why you can trust TechRadar We spend hours testing every product or service we review, so you can be sure you're buying the best. Find out more about how we test.
It's impossible to tell the best processors from the worst just by looking at them. All of the core components are hidden away in identical-looking packaging, and even if you were to peel back that packaging, the transistors on the CPU die (the neurons of the CPUs "brain") are literally measured in nanometers. How can you tell a million transistors on a chip from a billion, and how can you measure a processor's clock cycle by looking at the box?
Fortunately, there are tests we can run to see how well a processor performs in the real world, and the best way to do that is to push a processor to its limits by running finely-calibrated benchmarking tools that produce comparable scores based on how well a processor performs a specific task like compressing a video file or performing the very complex math used in 3D gaming.
We use industry-standard tools like Geekbench 5, Cinebench R23, and PCMark 10 to synthetically push processors to the limit using realistic workloads that you're likely to experience in day-to-day use.
We also use modern PC games set to the lowest graphical settings on the best available gaming hardware to isolate CPU performance while gaming, which we measure in frames per second.
Then, with the scores in hand, we look at the price of the processor. The best processors offer either best-in-class performance regardless of price, or compelling value for the customer, since it's just as important to get the best processor you can afford and not just a top-scoring processor that is out of most people's budgets.
Today's deals on the best AMD processors
Get daily insight, inspiration and deals in your inbox
Get the hottest deals available in your inbox plus news, reviews, opinion, analysis and more from the TechRadar team.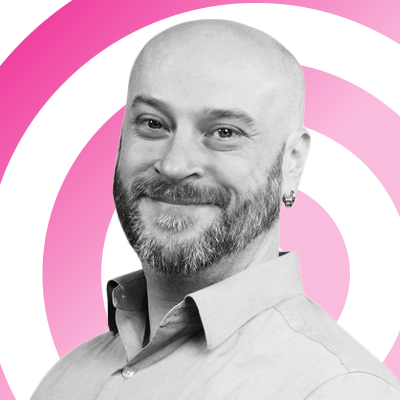 John (He/Him) is the Components Editor here at TechRadar and he is also a programmer, gamer, activist, and Brooklyn College alum currently living in Brooklyn, NY.
Named by the CTA as a CES 2020 Media Trailblazer for his science and technology reporting, John specializes in all areas of computer science, including industry news, hardware reviews, PC gaming, as well as general science writing and the social impact of the tech industry.
You can find him online on Threads @johnloeffler.
Currently playing: Baldur's Gate 3 (just like everyone else).