Only the best graphics cards can dramatically improve your gaming experience. If you want to get the most of your gaming PC, getting one should be your first order of business. If you're planning on playing the best PC games, you can't really go without one. Likewise if you expect your desktop PC to handle graphics-intensive work like 3D design and video editing. 
Does this mean that you have to go out and buy the priciest and most powerful graphics card you could find? Not necessarily. These days, the term "best graphics card" could mean different things, depending on your need. And, the ongoing GPU war between AMD and Nvidia (with Intel about to join in) has been driving prices down, giving consumers plenty of powerful choices for much less.
From the best AMD GPUs to Nvidia's all-powerful RTX 3080 and the RTX 3000 line, there are a few contenders to consider. That's without mentioning the upcoming Intel Xe, and the new Big Navi cards that have just been announced. AMD just unveiled three new promising graphics cards: the Radeon RX 6800XT, Radeon RX 6800 and Radeon RX 6900 XT. And, while we have yet to test them, it looks on paper like they're about to give the RTX 3080 and RTX 3090 a good run for their money.
We've gathered them all in one place. Whether you want to experience 4K from above in Microsoft Flight Simulator, just need decent 1080p performance in Horizon Zero Dawn, or need something to handle creative tasks in Premiere Pro, you'll find the best graphics card for you on this list.
Best graphics cards on Black Friday
With Black Friday coming soon, many of the best graphics cards are expected to get some massive price cuts, much like they did last year. This means that you might be able to purchase a powerful graphics card for much less, saving you more money to use for something else on your shopping list.
Whether you're buying one for your gaming PC you're building or planning on gifting one during the holiday season, it would be wise to wait until the major deal event of the year. Luckily, with Black Friday rolling around the end of November, you won't have to wait for long.
Best graphics cards at a glance
Nvidia GeForce RTX 3070
Nvidia GeForce RTX 3080
Nvidia GeForce RTX 3090
AMD Radeon RX 5600 XT
Nvidia GeForce RTX 2070 Super
AMD Radeon RX 5700
Nvidia GeForce RTX 2080 Ti
Zotac GeForce RTX 2060 Super Mini
Gigabyte GeForce GTX 1660 OC 6G
PNY GeForce GTX 1660 Ti XLR8 Gaming OC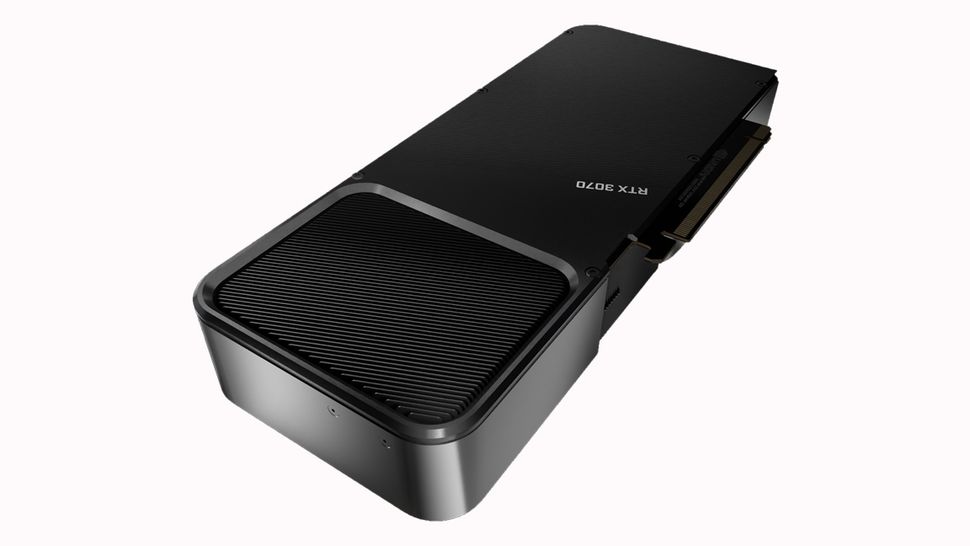 The best graphics card on the market for most people, the Nvidia GeForce RTX 3070 delivers excellent performance – on par with the RTX 2080 Ti even – without costing an arm and a leg. Before this card, 4K gaming was out of a lot of people's budget. The RTX 3070, therefore, brings it to the mainstream for the first time, and that's without you having to compromise on settings for most games. And did we mention the fact that this GPU is incredibly cheap? A cheap price tag plus 4K gaming on quality settings equals great value, and that's why the RTX 3070 tops our list.
Read the full review: Nvidia GeForce RTX 3070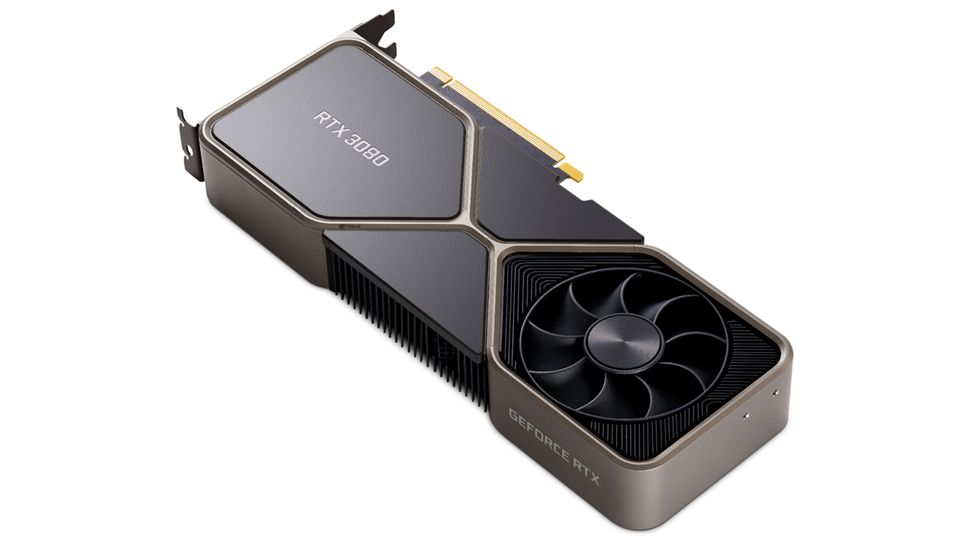 With the Nvidia GeForce RTX 3080, 4K gaming just became a lot more accessible. Before, you had to shell out more than $1,000/£1,000 to get playable framerates with the RTX 2080 Ti. However, with the next generation of Nvidia graphics cards, the price of 4K gaming has been cut nearly in half, thanks to the RTX 3080. It boasts one of the largest generational leaps in GPU history, delivering a 50-80% performance boost over the RTX 2080 and a 20-30% boost over the RTX 2080 Ti, all while keeping the same price point as the RTX 2080. This is both an absolute powerhouse of a graphics card and a great value, if you have a bit of extra cash lying around. 
Read the full review: Nvidia GeForce RTX 3080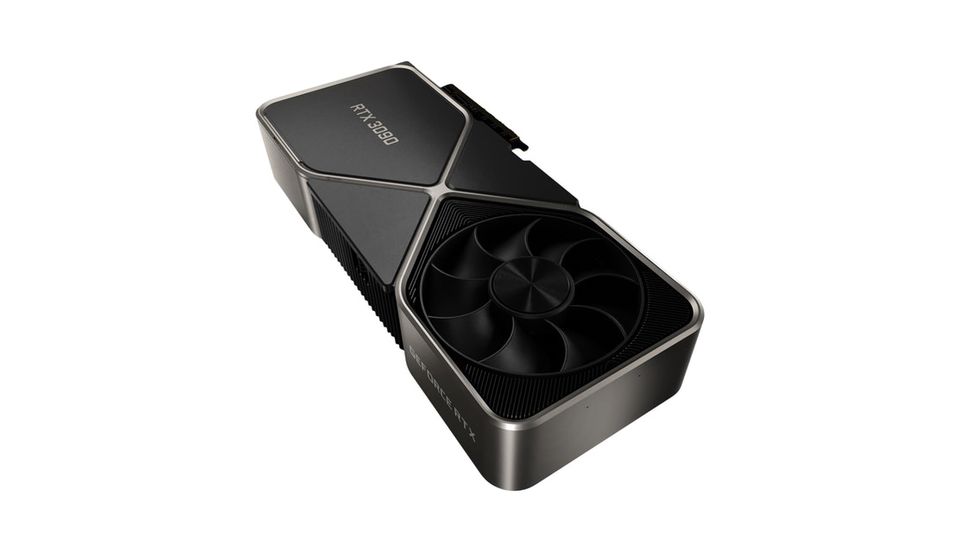 You can't beat the Nvidia GeForce RTX 3090 when it comes to performance. With a whopping 24GB of RAM, no game or, more importantly, heavy graphics project will suffer performance issues. In fact, you can even get some 8K performance at 60 fps out of the 3090. It is an incredibly expensive unit, and quite large too, so it will probably be too much GPU for most users. The Nvidia GeForce RTX 3090 is, in essence, a replacement for the Titan so it's meant more for the creative user tackling intensive 3D and video rendering than for the avid gamer. Even so, it comes with a massive reduction in price compared to the Titan, even if it's still out of most people's budget.
Read the full review: Nvidia GeForce RTX 3090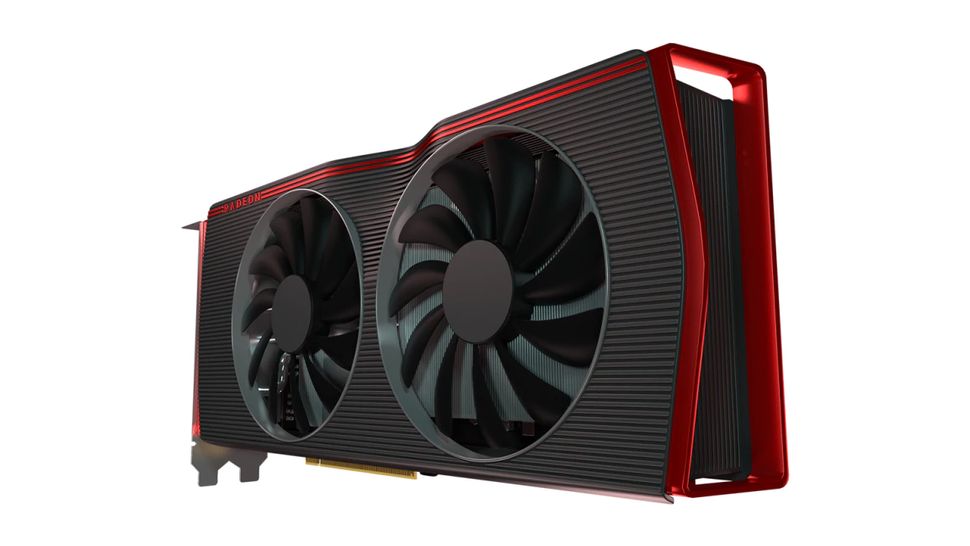 If you're looking for the best graphics card out there for 1080p gaming, you might want to look into what the AMD Radeon RX 5600 XT has to offer. This AMD card beats the Nvidia GeForce RTX 2060 with its more affordable price tag, delivering high frame rates and plenty of software features while requiring less power. Sure, it doesn't have the competition's ray tracing and deep learning supersampling (DLSS), but for raw performance and value, AMD's contender comes out the winner.
Read the full review: AMD Radeon RX 5600 XT
The souped up Nvidia GeForce RTX 2070 Super isn't just remarkable because it's a supercharged version of the very popular RTX 2070, offering exceptional 1440p gaming. It's also striking because it offers all that power at a very reasonable price, making it a compelling buy for most users, even for those on a budget. Plus, if you're wondering about ray tracing, here's the best card to jump in – you don't have to break open that piggy bank for the RTX 2080 or RTX 2080 Ti anymore.
Read the full review: Nvidia GeForce RTX 2070 Super
This absolute behemoth of a graphics card is still basically brand new, and it's already topping our list of the best graphics cards, booting former reigning champion and its direct rival, the Nvidia GeForce RTX 2060, off the top spot. At $349, this powerful mid-range card brings 1440p gaming at Ultra or Max settings to the masses, making it affordable and accessible to everyone. At that price point, it doesn't need to be perfect – those looking for ray tracing will have to wait. But, for what it offers and how much it costs, it's well-deserving of its title as the best graphics card of 2020 for most people.
Read the full review: AMD Radeon RX 5700
If you need the best graphics card, and you don't want to settle, the Nvidia GeForce RTX 2080 Ti may be one of the best graphics cards for you. This is the most formidable graphics card you can buy without jumping for a professional graphics solution. And, now that games like Battlefield V, Metro Exodus and Shadow of the Tomb Raider actually implement the RTX features, there's never been a better time to jump on the ray tracing bandwagon. Just prepare yourself for that sky-high price.
Read the full review: Nvidia GeForce RTX 2080 Ti 
Just because you're putting together a microATX or mini-ITX gaming PC doesn't mean you have to have a lightweight GPU. Zotac has made sure of that, allowing you access to Ray Tracing at a reasonably low price with their mini edition of the Nvidia GeForce RTX 2060 Super. Since it is a smaller card, you will miss some features like SLI support, RGB lighting, and VirtualLink for VR. However, if you just want to get some excellent performance in a stripped-down GPU, then the Zotac GeForce RTX 2060 Super Mini more than fits the bill.
With all those fancy (read: expensive) graphics cards cornering the market, the budget-friendlier ones sometimes fly under the radar. That's unfortunate, particularly since cards like the Nvidia GeForce GTX 1660 deserve a spot in the limelight for delivering excellent 1080p performance at a very affordable price. With the Gigabyte GeForce GTX 1660 OC 6G, you're also getting a healthy factory overclock and all the outputs you'll ever need, so you can play all your favorite games with several monitors attached. We'd call that a bargain, maybe even the best we've ever had, and it certainly warrants a spot in our best graphics cards list.
Read the full review: Gigabyte GeForce GTX 1660 OC 6G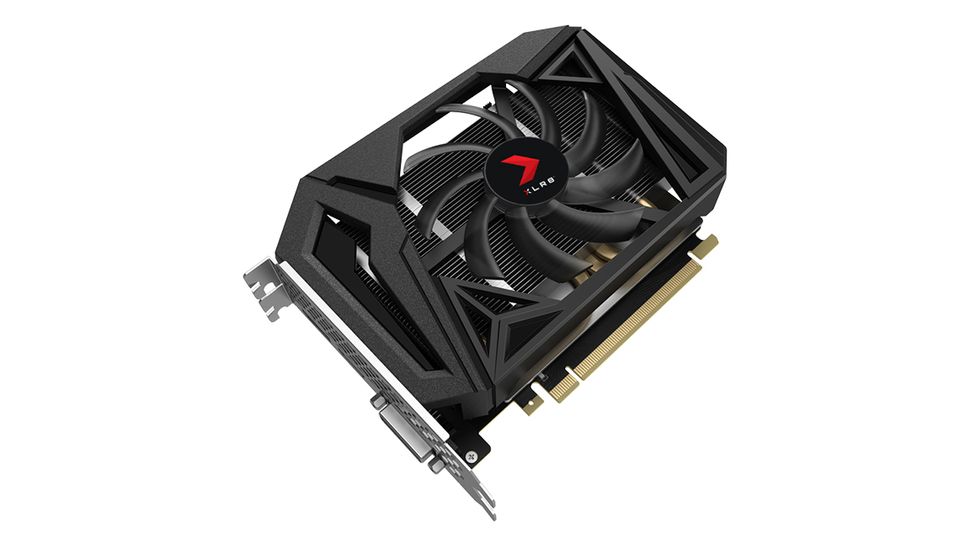 When Nvidia first revealed its Turing lineup, it was hard to find a model that didn't cost an arm and a leg. Nonetheless, with the launch of the Nvidia GeForce GTX 1660 Ti – especially the PNY XLR8 Gaming OC model – next-generation performance became accessible to everyone. You won't have access to 4K 60 fps gaming with this card, but it's one of the best graphics cards for anyone still using a 1080p display, and it can handle most esports games well above 60fps. At that resolution, you'll have trouble running into any title that it can't handle.
Read the full review: PNY GeForce GTX 1660 Ti XLR8 Gaming OC
Michelle Rae Uy has also contributed to this article.