Editor's Note: July 2022
We're halfway through the year now and the best Dell laptop models are starting to roll out with new updates to hardware and even fresh designs. Many of the latest models are sporting new Intel Alder Lake processors and DDR5 RAM, like this month's newest entries on our list. Starting with the Dell XPS 17 (2022), this premium 4K powerhouse doesn't come cheap, but it's worth every penny. We've also got the Alienware M15 R7 (2022), which is one of the best 1080p gaming laptops going thanks to its speedy 360Hz refresh display. As more models roll in for review, we'll be putting them through their paces to make sure we've got you covered ahead of the start of a new school year in just a couple months' time.
- John Loeffler, US Computing Editor
The best Dell laptop models are very often a great mix of performance and affordability, while allowing you to customize them and get the perfect configuration that best suits your needs and budget.
And while you can customize, there are still plenty of options for Dell laptops in the first place, making it difficult to figure out what's the best one to get. This is also confounded by the current cost of living crisis, as inflation drives up prices in many markets right now and makes it that much harder to purchase expensive tech.
But luckily Dell has plenty of budget-friendly options and you can upgrade and modify those specs in whichever way you wish, something that other manufacturers simply don't allow for on nearly the same scale. Whether you need a school or business-oriented laptop that's thin with a solid CPU, or one of the best gaming laptops outfitted with one of the best graphics cards, or a more balanced option, there's a good chance that Dell offers it.
As such, we've compiled a list of the best Dell laptops, based on choices that we personally tested over the years, which cover a wide range of budgets and specifications to suit all your needs.
Our Top Picks for Best Dell Laptop 2022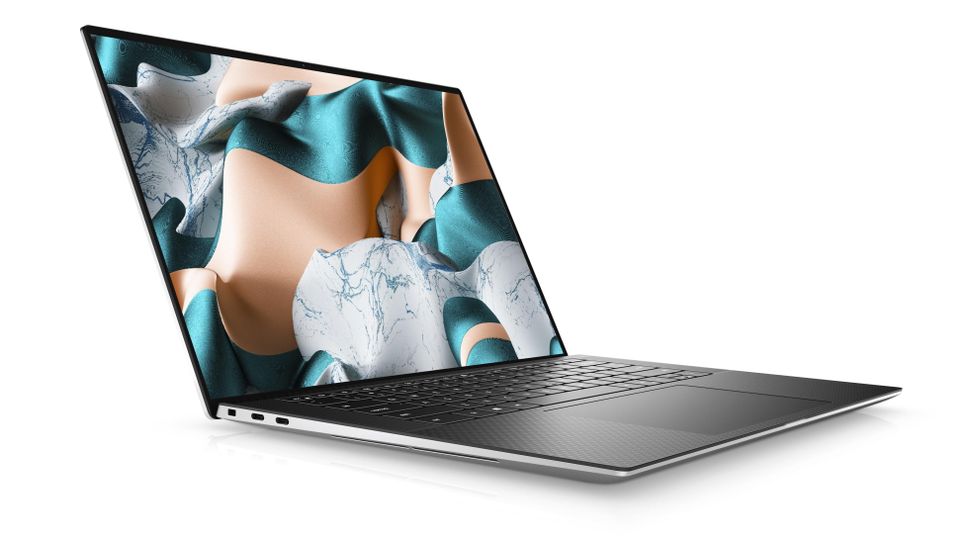 The Dell XPS 15 might be a bit pricey for regular students, but it's easily one of the best laptops for students in the creative field. Combining staggering power in a stylish thin and light chassis, this laptop doesn't hold back when it comes to internals and features that improve your computing experience overall, making this the best Dell laptop of 2022.
Among those amazing features are a gorgeous bright display with 500 nits of brightness, an extremely comfortable keyboard, impressive speakers, and a terrific trackpad. Our coveted 5 out of 5 rating should speak for itself.
Read the full review: Dell XPS 15
The Dell XPS 17 (2022) is easily one of the best laptops around for students, creatives, and business professionals thanks to powerful hardware and sleek-as-heck design. With Intel's latest 12th-gen Alder Lake CPUs, this laptop can chew through just about any non-gaming workload, and it's not too bad at those either (within reason, of course).
With its gorgeous display and outstanding design, this is also a fantastic laptop to show off while you're out and about getting your work done, whether that's at the office, at the coffee shop, or on the road if you travel for work. It even gets pretty decent battery life to boot. Just be mindful that this is a premium device, so don't expect its best options to come cheap.
Read the full Dell XPS 17 (2022) review
The Alienware M15 R7 (2022) is a seriously fast and powerful gaming laptop from Dell that is a dream machine for esports players thanks to a display up to 360Hz and 1ms response time at full HD resolution or a 1440p display at 240Hz and 2ms pixel response, let all your favorite competitive games run buttery smooth and responsive.
The build quality doesn't have as premium a feel as some of its X-series counterparts, but this also means that it can be slightly more affordable as well, but just remember that this is a relative comparison; even the starting price for this one is going to price a few people out entirely.
Read the full Alienware M15 R7 (2022) review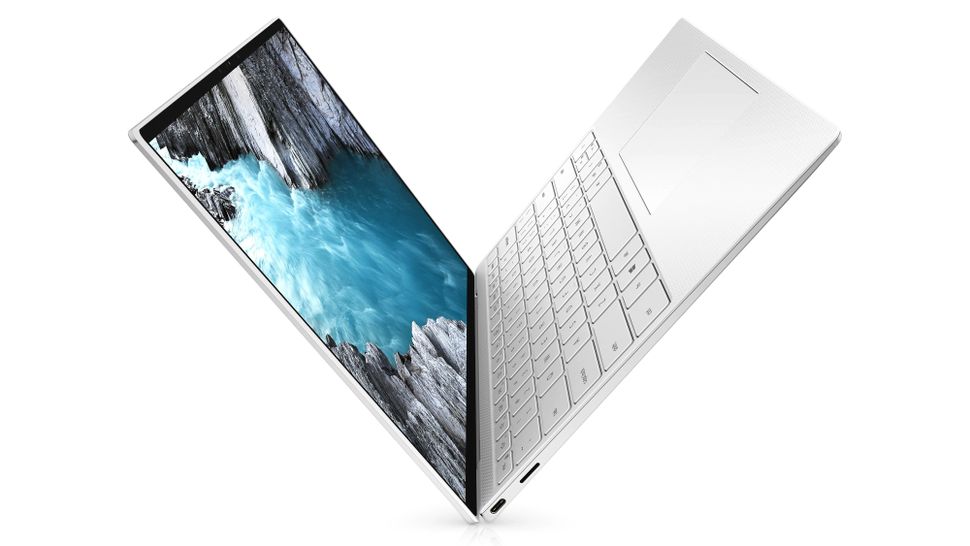 At this point, we doubt that the Dell XPS line can do anything wrong. Its yearly updates have consistently made it to our best laptops list, and they're only getting better. The Dell XPS 13 (2020) is not only a gorgeous piece of kit. It also comes, as expected, with excellent performance, a stunning display and long battery life, alongside a few others.
Much like its predecessor, it's a pricey investment – but that is barely reason enough for us to discourage Ultrabook fans. This is among the best Dell laptops of 2022, and it's worth every penny.
Read the full review: Dell XPS 13 (2020)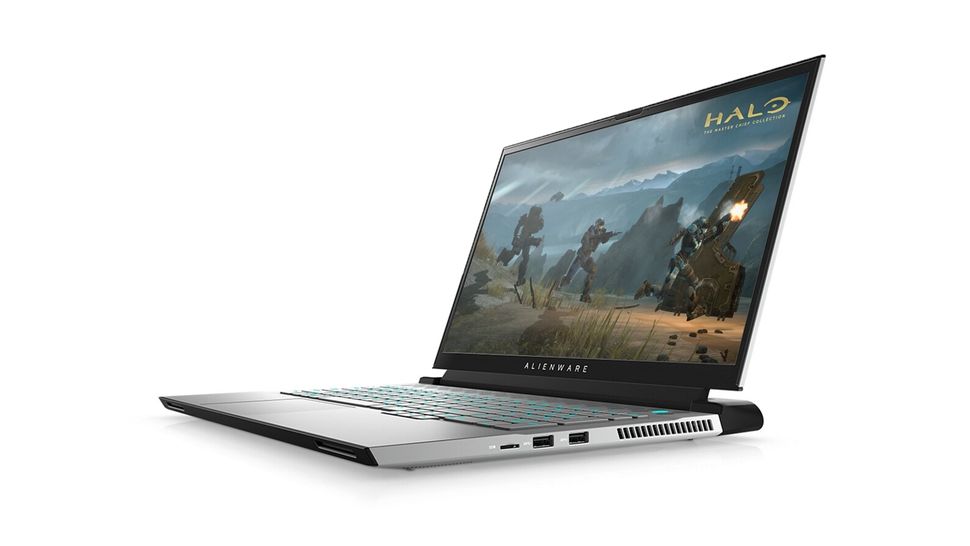 Dell's best 17-inch gaming portable is back for 2022 and better than ever, cementing its status as among the best gaming laptops out there. This breathtakingly powerful gaming laptop doesn't compromise, tackling all the latest AAA games without even breaking a sweat. Those tired of the same dated "gamer" aesthetic will also appreciate its thicc yet attractive design decorated with lots of RGB lighting, which sets it apart from everything else out there. It's a little on the pricier side and its battery life could use a boost, but if you want the best of the best, you'll want this one.
Read the full review: Alienware m17 R4 (2021)
Those looking for a capable mobile workstation that might be the envy of everyone in the office will love the Dell Precision 5750's elegant design and stunning, incredibly bright display. It's a classy option that delivers many performance features that power users appreciate, giving them that much-lauded Dell XPS design in a business-worthy package.
To be clear, Dell could have made it more powerful with a high-end RTX 3000 card. However, many professionals don't need that much power, and if you're one of them, this won't disappoint.
Read the full review: Dell Precision 5750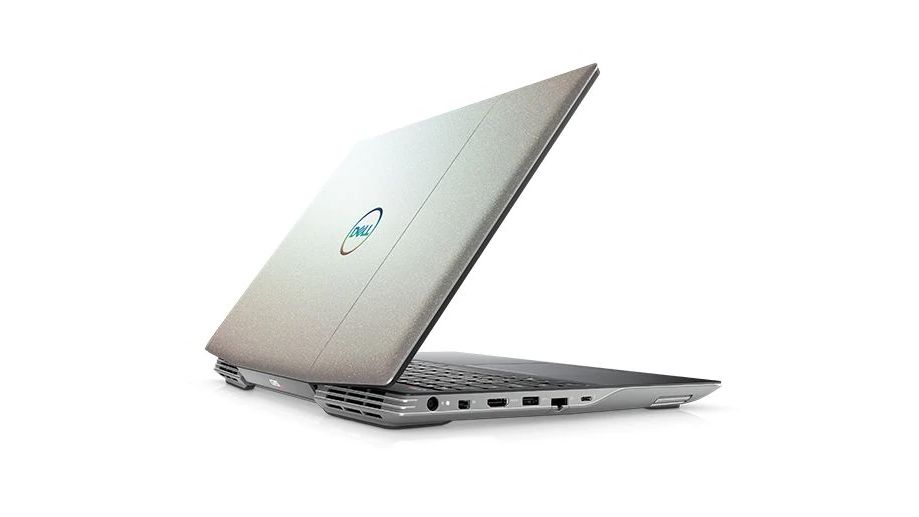 Though Dell has its premium lines, it's also been very good at building excellent budget machines. The Dell G5 15 SE (2020) is a very good example of that, touting impressive AMD specs, especially in the CPU department, to keep cost down without compromising performance.
Here's an affordable gaming laptop that delivers a staggering performance for the price, with a stunning display to boot. Of course, being a budget laptop, some sacrifices have been made – namely, its build and heat management. However, for the budget-minded, this is certainly among the best Dell laptops out there for gaming.
Read the full review: Dell G5 15 SE (2020)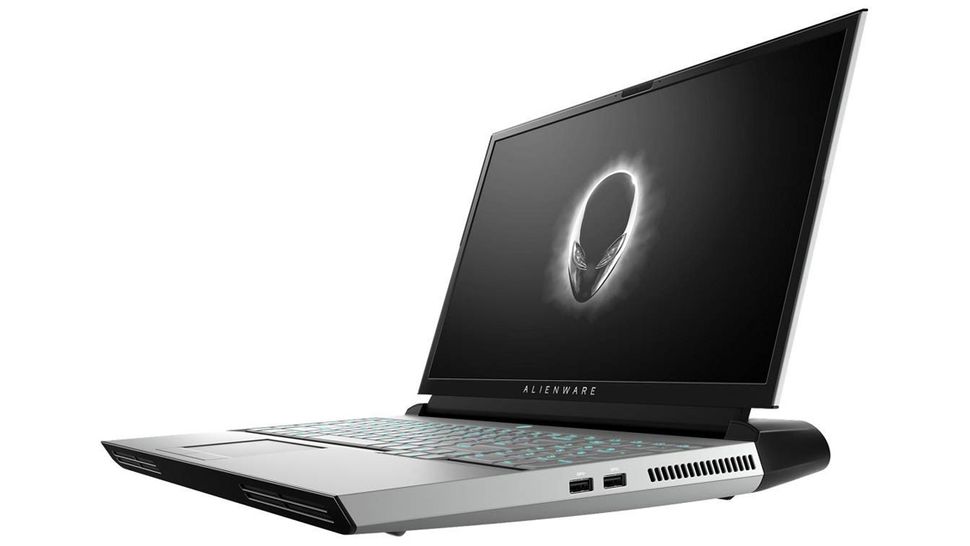 Hands down, the Alienware Area-51m is a stunner of a gaming laptop, with a beautiful yet unique chassis and a comfortable keyboard to complement it. But it goes beyond looks; it's also by far the most powerful gaming laptop on the market right now (and obviously, one of the best Dell laptops).
Not that it's perfect, as it does get really hot and its fans can get very loud. However, it's a performance beast fitted with high-end processors and high-end graphics cards, and your gaming experience with it will be an absolute pressure.
Read the full review: Alienware Area-51m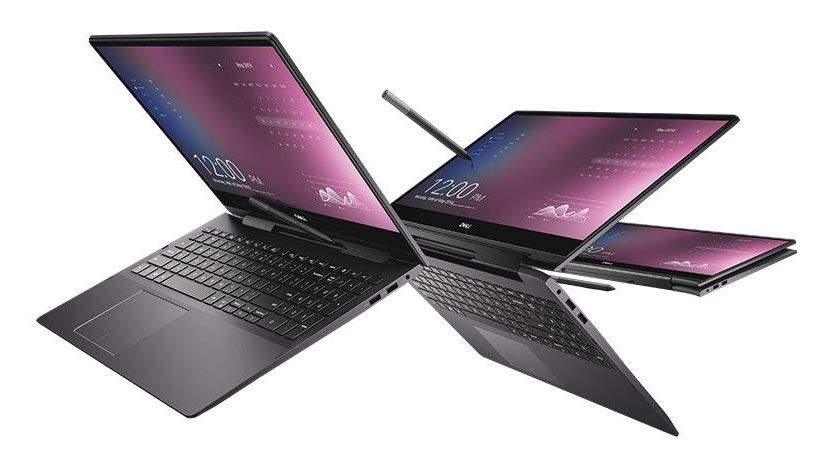 The Dell Inspiron 13 7000 2-in-1 is a versatile 2-in-1 with a lot going for it under the hood. This premium laptop is more than just about its premium design; it also has high-end internals to compete with the likes of the more powerful Dell XPS 13.
Rounding that out is a 4K display, and a clever stylus slot that makes us wonder whether they actually beat Microsoft to the idea. Granted, the display is a bit of a battery drain, and the speakers impressive, but this is still among the best Dell laptops out there.
Read the full review: Dell Inspiron 13 7000 2-in-1
The Dell Chromebook 3100 11 is a diminutive little machine, perfect for a student to cart around from class to class. It's also ideal for students because it can take a hit and keep on ticking. In fact, it's tested to MIL-STD standards, meaning it can withstand the kind of abuse that only devices meant to be used in the field (or military) can take. It also has rubberized edges, a spill-resistant keyboard, and covered ports so the elements will not damage the computer.
While it may not be the most powerful computer, or even Chromebook, out there, it can easily handle useful apps like G Suite for Education. The battery life on this little 11-incher is also enough to get through a full day of school. It should be noted that we have yet to review the 3100, but for the price, we think it's a solid pick for anyone needing a budget laptop for the classroom.
How to Shop for the Best Dell Laptop
Which Dell laptop series is best?
There isn't one best Dell laptop series, since different product lines emphasize and focus on different consumer bases. For enterprise-level workstations, you'll want to look at the Dell Precision and Inspiron lines, as those are the most likely to have the kind of security features that are absolute must-haves for a business laptop.
The XPS line is a bit of a dark horse here if you're looking for more portable options for productivity work, but it is also the most premium all-around laptop line Dell makes, competing directly with the MacBook Air in the ultraportable market.
When it comes to gaming, Dell's Alienware line includes some of the best gaming laptops out there, so should definitely be on any gamer's shortlist.
Are Dell laptops good quality?
Not only are the best Dell laptops industry-leading devices when it comes to design and quality, it's more budget offerings are also well build, powerful relative to their price, and well designed. Some sacrifices have to be made on the lower end, so there are some plastic chassis construction on budget offerings, but Dell usually makes up for this by featuring more impressive hardware.
How does TechRadar review Dell laptops?
TechRadar reviews laptops, including the best Dell laptops, on four different criteria: price, design, performance, and battery life. We make sure to use all laptops throughout the day so we get an accurate reading of how well it performs from the moment it comes out of the box to when its battery finally needs a recharge.
Price may not be an issue for everyone looking for a new laptop, but we make sure to note whether a laptop's asking price is the going rate compared to the competition or if it's a bit higher or lower. We also want to help you snag a deal on the newest tech, so we often include a price comparison tool as well.
Design is a crucial part of every laptop, and we don't just mean how sleek or impressive it looks. We consider if there are enough ports for all your devices and the overall usability of each notebook. For example, if you type all day you wouldn't want an uncomfortable keyboard - you'd want something that types efficiently and doesn't hurt your wrist or fingers over time.
Performance and battery life go hand in hand when evaluating laptops, as some laptops are known to have their performance decrease as the battery drains. By running the best Dell laptops all day, we get an accurate feel for how the machine performs at every battery percentage while also making sure it's got a long-lasting battery for all your computing tasks.
Today's Best Dell Laptop Deals