The best Dell laptop 2023: top picks for work, school, and gaming
Best
Contributions from
last updated
The best Dell laptop for every need and budget
VERDICT
REASONS TO BUY
REASONS TO AVOID
(Image credit: Future / Dell)
Editor's Note: September 2023
We have a new entry this month, the Dell XPS 13 2-in-1 (2022), which may be the finest tavel laptop we've ever used thanks to it combination of portability and performance. We're also currently testing a few of the new Dell and Alienware laptops that the manufacturer showcased at CES this year, including the Dell XPS 17 (2023). So we expect this list to have more new entries in the coming weeks.
Michelle Rae Uy, Reviews and Buying Guides Editor, Computing
The best Dell laptops are versatile, capable machines that can always carry their weight. They offer power, precision, and solid build quality, largely without ridiculously inflated price tags – although the flagships do tend to err on the side of premium. To top it off, many also exude style, the kind you want to show off in the office or at a cafe.
That's why you'll find more than one of them on our overall ranking of the best laptops. And Dell is one of the laptop manufacturers that offer a variety of options, so that whether you need one of the best thin and light laptops or one of the best gaming laptops, it has something to offer.
You want something in the budget range, one that's thin and light, or something for the kids, guaranteed it's got the ideal notebook in its roster. Dell even has some of the best Chromebooks around, in case you prefer a laptop with a more lightweight and secure operating system.
With so many Dell laptops to choose from, we thought we'd help you find the right one for your needs. We've tested hundreds of Dell laptops over the years, including the current generation ones, so we know better than anyone which ones are worth your money. And we've compiled a list of the best Dell laptops below for every user and every need. Take a look at the ones that made the cut.
The best Dell laptop 2023
The best Dell laptop out there, hands down
Specifications
CPU:
Up to 12th Gen Intel Core i9-12900HK
Graphics:
Intel UHD Graphics – NVIDIA GeForce RTX 3050 Ti
Screen:
Up to 15.6-inch UHD+ (3,840 x 2,400) 60Hz, 500 nits
Storage:
Up to 4TB M.2 PCIe NVMe SSD
Reasons to buy
+
Sleek, gorgeous design
+
Mighty all-rounder performance
+
Strong battery life
Reasons to avoid
-
Very expensive for higher-spec models
The Dell XPS 15 occupies a spot on our best laptops list for a reason - it's simply the best 15-inch laptop you can buy right now. From powerful performance thanks to the 12th-gen Intel processor and dedicated Nvidia RTX GPU, to the sleek and elegant design and lightweight chassis, this is a prime example of how a laptop should be.
While the higher-spec configurations might be a bit pricey for regular students, it's still easily one of the best laptops for students regardless of discipline: the thin-and-light design makes it easy to take with you on the go, and the discrete graphics card works wonders for running resource-intensive software such as MATLAB.
When we reviewed it, the XPS 15 truly impressed in just about every area: we've got a good amount of physical ports, a bright and colorful high-resolution display (with OLED models also available), and a durable but aesthetically pleasing brushed aluminum chassis. Our coveted 5-star rating speaks for itself.
Read our full Dell XPS 15 (2022) review
The best Dell laptop when it comes to value
Specifications
CPU:
Up to 12th Generation Intel Core i7-1250U
Graphics:
Intel Iris Xe Graphics
Screen:
13.4-inch FHD+ (1920 x 1200) 500 nits
Storage:
Up to 1TB M.2 PCIe NVMe SSD
Reasons to buy
+
Great starting price
+
Good performance in productivity workloads
+
Super lightweight and portable
Reasons to avoid
-
Could use more ports
-
Webcam is only 720p
The Dell XPS line has been putting out bangers for years, and the 2022 version of the compact XPS 13 ultrabook is no exception - even if the aesthetic redesign from the 2020 model proved somewhat controversial within the TechRadar team.
In any case, this is still a fierce productivity laptop for students or fast-moving professionals, ultra-portable thanks to its lightweight chassis and 13.4-inch display, now loaded with even better performance thanks to Intel's 12th-gen laptop CPUs.
The webcam is only 720p (unlike the superior 1080p ones found in many modern ultrabooks) and its compact design means it sacrifices physical ports for a thinner frame, but with an entry price of just $899, it's very hard to argue against the Dell XPS 13's price-to-performance offering. This is without a doubt one of our favorite compact laptops right now.
Read our full Dell XPS 13 (2022) review
The best Dell laptop for creatives
Specifications
CPU:
Up to 12th Generation Intel Core i9-12900K
Graphics:
Up to NVIDIA GeForce RTX 3060 6GB GDDR6
RAM:
Up to 64GB DDR4-3200MHz
Screen:
17.0-inch UHD+ (1920 x 1200) InfinityEdge Non-Touch Anti-Glare 500-Nit – 17.0" UHD+ (3840 x 2400) InfinityEdge Touch Anti-Reflective 500-Nit
Storage:
Up to 4TB M.2 PCIe NVMe
Reasons to buy
+
Gorgeous design and build quality
+
Excellent CPU performance
+
Remarkably good battery life
Reasons to avoid
-
Not exactly cheap
-
Not the most portable laptop around
The Dell XPS 17 (2022) is easily one of the best laptops around for students, creatives, and business professionals thanks to powerful hardware and sleek-as-heck design. With Intel's latest 12th-gen Alder Lake CPUs, our testing proved that this laptop can chew through just about any non-gaming workload, and it's not too bad at those either (within reason, of course).
With its gorgeous display and outstanding design, this is also a fantastic laptop to show off while you're out and about getting your work done, whether that's at the office, at the coffee shop, or on the road if you travel for work. It even gets pretty decent battery life to boot. Just be mindful that this is a premium device, so don't expect its best options to come cheap.
Read our full Dell XPS 17 (2022) review
The best Dell gaming laptop right now
Specifications
CPU:
Up to AMD Ryzen 9 6900HX
Graphics:
Up to AMD Radeon RX 6850M XT 12GB
Screen:
17.3-inch 4K (3840 x 2160), 120Hz, 3ms refresh
Storage:
Up to 2TB PCIe NVMe SSD
Reasons to buy
+
Sharp design with clever cooling
+
Stellar gaming performance
+
Large, high-quality screen
Reasons to avoid
-
Expensive
-
Heavy, bulky chassis
-
Battery life isn't great when gaming
Dell's Alienware range of gaming laptops is the most recent brand to release an 'AMD Advantage' edition exclusively packing AMD internal components, and it might just be the best one yet. The Radeon RX 6850M XT laptop GPU performs fantastically, offering top-notch gaming performance and a pricey but not unreasonable cost.
It won't melt your thighs either - unlike most gaming laptops, this Alienware model has a nifty cooling solution that really works, keeping your device from getting too toasty during long gaming binges (though the fans can get pretty noisy under heavy system loads).
It's worth noting that this configuration is only available in the US right now, although other models of the Alienware m17 R5 are available in different territories - we raved about the quality of the sturdy, RGB-equipped chassis and large, bright display in our review, so if you're looking for a high-end 17-inch gaming laptop, the m17 R5 is an excellent choice.
Read the full Alienware m17 R5 AMD Advantage review
The best Dell laptop for travel
Specifications
CPU:
Up to 12th Gen Intel Core i7-1250U
Graphics:
Intel Iris Xe Graphics
Screen:
13" 3:2 3K (2880x1920) Touch 500-Nit Display
Storage:
1 TB, M.2, PCIe NVMe, SSD
Reasons to buy
+
Stunning 3K display
+
1080p webcam plus a rear camera
+
Incredibly portable and ideal for travel
Reasons to avoid
-
New detachable form not for everyone
-
A premium purchase
-
Only two USB-C ports
The thin, light and compact laptop we all knew and loved is gone, replaced by a tablet with a detachable folio that houses its keyboard and trackpad. And we're not completely sold on this new form factor. It's not the most convenient to use, and it's not the most versatile either – we realized during testing, for example, that you can't just use this on any surface like you would a regular laptop since the folio isn't exactly rigid.
However, where the new Dell XPS 13 2-in-1 (2022) lends itself well is travel. It's considerably lighter, thinner, and more compact than its predecessor, which makes is an even better laptop for those who travel for work, digital nomads, and folks on vacation who need a laptop to take with them.
It's no slouch either in performance. Touting current generation specs (current to its release), we found this to be a pretty capable laptop not just for general productivity and every day tasks but also some lighter creative work like photo editing. And the 1080p webcam is a pretty nifty bonus – on top of the rear camera it comes with since it is, after all, also a tablet.
We're disappointed that it isn't cheaper. We figured Dell could have dropped the price a little since its new tablet form requires less robust materials to build. Also, due to this tablet nature, you're only getting two USB-C ports. But if you are looking for a laptop to travel with that you'll hardly feel is there, this is the best Dell laptop to use as your travel companion.
Read our full Dell XPS 13 2-in-1 review
The best Alienware laptop with Nvidia hardware
Specifications
CPU:
Up to 12th Generation Intel Core i9 or AMD Ryzen 9 6900HX
Graphics:
Up to NVIDIA GeForce RTX 3080 Ti
Screen:
15.6" FHD or QHD display, 360Hz
Storage:
Up to 4TB RAID0 + 512GB SSD
Reasons to buy
+
Intel Alder Lake CPU is amazing
+
Excellent keyboard
+
Display is fast and colorful
Reasons to avoid
-
Extremely loud fans
-
Poor battery life and huge charger
-
Higher-spec models are very expensive
If you're looking for a gaming laptop with an Nvidia GPU instead of the AMD model above, the Alienware m15 R7 (2022) is a seriously fast and powerful bit of hardware from Dell. It's a dream machine for esports gamers thanks to a display with a 360Hz refresh rate and 1ms response time at 1080p resolution or a 1440p display at 240Hz and 2ms, letting all your favorite competitive games run buttery smooth and responsive.
The build quality doesn't have as premium a feel as some of its X-series counterparts from the Alienware line, but this also means that it can be slightly more affordable as well, but just remember that this is a relative comparison; as an Alienware gaming laptop, even the starting price for this one is going to price a few people out entirely.
Read the full Alienware M15 R7 (2022) review
The best Dell laptop for business
Specifications
CPU:
Up to 12th-gen Intel Core i7-1260U
Graphics:
Intel Iris Xe Graphics
Screen:
13.3-inch QHD+ (2560 x 1600) Touch, ComfortView+
Storage:
Up to 1TB PCIe NVMe SSD
Reasons to buy
+
Speedy processor
+
Versatile, lightweight design
+
Built-in security and privacy features
Reasons to avoid
-
Expensive compared to the competition
Busy office workers looking for a flexible work laptop, look no further: Dell's enterprise-grade Latitude series has produced yet another stellar office laptop, this time the versatile Latitude 9330 2-in-1.
With a QHD+ touchscreen and 360-degree hinge, the Latitude 9330 can swap between laptop and tablet modes effortlessly, with a 12th-gen Intel CPU providing strong performance no matter your workload. The 13-inch display also means that this 2-in-1 laptop is eminently lightweight and portable, so you won't end up with a sore back if you want to throw it in your bag to take on your commute.
Lastly, the Latitude 9330 comes bundled with a bunch of virtual meeting software from the go, and has plenty of security and privacy features that will appeal to professionals. We mean plenty, too - it's got everything from a fingerprint scanner and IR camera for facial recognition, to 'onlooker protection', which detects when you've moved away from your laptop and dims the screen automatically to ward off prying eyes. Neat!
Read the full Dell Latitude 9330 2-in-1 review
A large, powerful convertible Dell laptop at a good price
Specifications
CPU:
Up to Intel Core i7-1260P
Graphics:
Intel Iris Xe Graphics / Nvidia MX550
Screen:
Up to 16-inch UHD+ (3840 x 2400) OLED, 60Hz
Storage:
Up to 1TB PCIe NVMe SSD
Reasons to buy
+
Good performance across all areas
+
Excellent battery life
+
Good webcam
Reasons to avoid
-
Heavy for a 2-in-1
-
No included stylus
-
Still using DDR4 memory
It's not the most exciting laptop Dell has ever put out, but if you're looking for a versatile 2-in-1 touchscreen laptop for everyday work that won't cost the world, the Inspiron 16 is a great choice.
We say 'won't cost the world' - this device does still start at $1,000 (£780 / AU$1,600), which is a bit steep for the average 2-in-1 laptop, but this isn't the average 2-in-1: most hybrid laptops pack a 13- or 14-inch display, but this Inspiron's beefy UHD+ display is a whopping 16 inches, bigger than the majority of 2-in-1s around right now.
That means the Inspiron 16 fills a rather unique niche, but is arguably the very best at what it does. The only significant downside is the resultant increase in weight - and the lack of a garaged stylus, which would've been nice to see. If you want a powerful 2-in-1 but don't want to downsize, snap this up.
Read the full Dell Inspiron 16 2-in-1 review
An excellent compact 2-in-1 from Dell
Specifications
CPU:
Up to Intel Core i7-1255U
Graphics:
Intel Iris Xe Graphics
Screen:
14-inch FHD+ (1920 x 1200) Touch, 60Hz
Storage:
Up to 512GB PCIe NVMe SSD
Reasons to buy
+
Great value for money
+
Good battery life
+
Solid performance
Reasons to avoid
-
Somewhat heavy for a compact laptop
-
No included stylus
If you like the look of the Inspiron 16 2-in-1 but think it's just a little bit too big (or a little bit too expensive), then perhaps its little sibling might be the right laptop for you.
A very similar hybrid touchscreen laptop, the Inspiron 14 excels in the same areas - good performance, versatility, good value - and falls down in largely the same areas too: once again, the lack of an included stylus is a real shame, since it could've added a lot to the package.
The overall specs of the Inspiron 14 are ever-so-slightly less impressive than its big brother the Inspiron 16; the drive capacity caps out at 512GB, and the i7 processor is a marginally less powerful i7-1255U as opposed to the i7-1260P found in the 16-inch model. Given the lower starting price of $849.99 (£699 / AU$1,278), though, it's still an easy recommendation from us.
Read the full Dell Inspiron 14 2-in-1 review
10. Dell Chromebook 3110
The best cheap Dell laptop for kids
Specifications
Graphics:
Intel UHD Graphics
Screen:
11.6-inch HD (1366 x 768) Touch, 60Hz
Reasons to buy
+
Extremely durable
+
Long battery life
+
Cheap
It's not going to blow anyone away in terms of raw performance, but the Dell Chromebook 3110 is a great little laptop for younger users, whether that's for school projects or just watching YouTube at home.
It's easy to spend a ton of cash on a new laptop, but this Chromebook starts at just $289 (£346.92 / around AU$430), making it an excellent choice for a kid's first laptop. The ruggedized design with rubber edges makes it seriously durable too, so it should be able to stand up to plenty of unintentional abuse from tiny, clumsy hands.
Since it runs Chrome OS, you can also download apps and games from the Google Play Store, and using Google's cloud-based software suite for work is a cinch. The 3110 comes in both touch- and non-touchscreen models, and packs a 720p webcam for Zoom classes (or family video calls) too.
Our review of the Dell Chromebook 3110 is still in progress - watch this space!
How to choose the best Dell laptop for you
Why you can trust TechRadar We spend hours testing every product or service we review, so you can be sure you're buying the best. Find out more about how we test.
Choosing the best Dell laptop is easy if you've got plenty of funds to throw at it, but it becomes a lot harder if you're trying to purchase within a limited budget and want to know that you're getting the most bang for your buck.
Luckily, the current generation of Intel processors proves that we're currently in a golden age of CPUs that deliver excellent performance without costing the world - thanks for that, Intel. That means you can snap up a perfectly capable laptop without having to spend a ton of cash.
When looking at buying a new laptop, a budget should be the first thing you set. From there, it's all about deciding what features matter most to you: screen size is a good place to start, since everyone has their own preferences for how big a laptop should be.
Next, consider what you'll actually be using the laptop for. If it's just going to be for video meetings and answering emails, you can probably get away with lower specs - think an Intel i5 processor and a minimum of 8GB of RAM. If you're planning to play the best PC games on it, though, make sure you get something with at least 16GB of RAM and a dedicated graphics card - not CPU-integrated graphics like Intel's UHD or Iris Xe offerings.
Keep battery life in mind, too - if you're going to be bereft of access to a wall outlet for long periods, you'll definitely want something with all-day battery longevity. Check out our reviews of the laptops above for a more detailed breakdown of how long a laptop can last on a single charge.
Lastly, be sure to think about how much storage space you'll need: if you plan to use cloud storage (like Google Drive) for your files, you probably won't need to splash out on a 1TB or larger drive for your laptop. In our experience, 512GB is plenty for most users - unless you're planning to install a bunch of games, in which case 1TB should be considered the minimum.
How does TechRadar review Dell laptops?
TechRadar reviews laptops, including the best Dell laptops, on four different criteria: price, design, performance, and battery life. We make sure to use all laptops throughout the day so we get an accurate reading of how well it performs from the moment it comes out of the box to when its battery finally needs a recharge.
Price may not be an issue for everyone looking for a new laptop, but we make sure to note whether a laptop's asking price is the going rate compared to the competition or if it's a bit higher or lower. We also want to help you snag a deal on the newest tech, so we often include a price comparison tool as well.
Design is a crucial part of every laptop, and we don't just mean how sleek or impressive it looks. We consider if there are enough ports for all your devices and the overall usability of each notebook. For example, if you type all day you wouldn't want an uncomfortable keyboard - you'd want something that types efficiently and doesn't hurt your wrist or fingers over time.
Performance and battery life go hand in hand when evaluating laptops, as some laptops are known to have their performance decrease as the battery drains. By running the best Dell laptops all day, we get an accurate feel for how the machine performs at every battery percentage while also making sure it's got a long-lasting battery for all your computing tasks.
Which Dell laptop series is best?
There isn't one best Dell laptop series, since different product lines emphasize and focus on different consumer bases. For enterprise-level workstations, you'll want to look at the Dell Precision and Inspiron lines, as those are the most likely to have the kind of security features that are absolute must-haves for a business laptop.
The XPS line is probably the strongest choice here if you're looking for more portable options for productivity work, but it is also the most premium all-around laptop line Dell makes, competing directly with the MacBook Air in the ultraportable market.
When it comes to gaming, Dell's Alienware line includes some of the best gaming laptops out there, so should definitely be on any gamer's shortlist. If you're on a tight budget, consider Dell's G-series gaming laptops instead.
Are Dell laptops good quality?
Not only are the best Dell laptops industry-leading devices when it comes to design and quality, its more budget offerings are also well-built, powerful relative to their price, and well-designed. Some sacrifices have to be made on the lower end, so there is some plastic chassis construction on budget offerings, but Dell usually makes up for this by featuring more impressive hardware.
Today's Best Dell Laptop Deals
Sign up to receive daily breaking news, reviews, opinion, analysis, deals and more from the world of tech.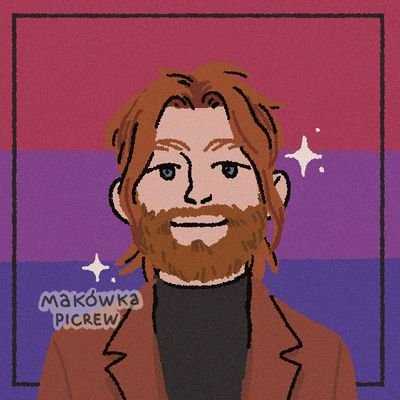 Christian is TechRadar's UK-based Computing Editor. He came to us from Maximum PC magazine, where he fell in love with computer hardware and building PCs. He was a regular fixture amongst our freelance review team before making the jump to TechRadar, and can usually be found drooling over the latest high-end graphics card or gaming laptop before looking at his bank account balance and crying.
Christian is a keen campaigner for LGBTQ+ rights and the owner of a charming rescue dog named Lucy, having adopted her after he beat cancer in 2021. She keeps him fit and healthy through a combination of face-licking and long walks, and only occasionally barks at him to demand treats when he's trying to work from home.