Now is a great time to consider the best Pixel phones, as we've just had a major launch event at Google IO 2023 on May 10, which saw two new entries to the Pixel phone line up: the affordable Pixel 7a, and the Pixel Fold – Google's first ever foldable smartphone. Google also announced the new Pixel Tablet as well.
We've now had a chance to fully review the Pixel 7a, the mid-range successor to the Pixel 6a, which packs in most of the Pixel 7's specs at a lower price, so on paper it certainly sounds promising. However, while we did like a lot about the Pixel 7a, we didn't feel it quite offered the same level as value as the Pixel 6a does. That affordable Pixel smartphone remains on sale, and with the newer model out, we should see some very tempting price cuts for the older model.
As for the Pixel Fold, you'll have to hold on for a little longer for our full review.
We probably won't see any more Google phones until the Pixel 8 series lands, likely in October, at which point this list could get a major shake-up.
So if none of these appeal you could always wait for that, or check out our list of the best Android phones, which is packed full of many other great options. The guide you're reading now is for smartphones that were actually made by Google, with Google inside and out.
Best Pixel phones 2023
Why you can trust TechRadar We spend hours testing every product or service we review, so you can be sure you're buying the best. Find out more about how we test.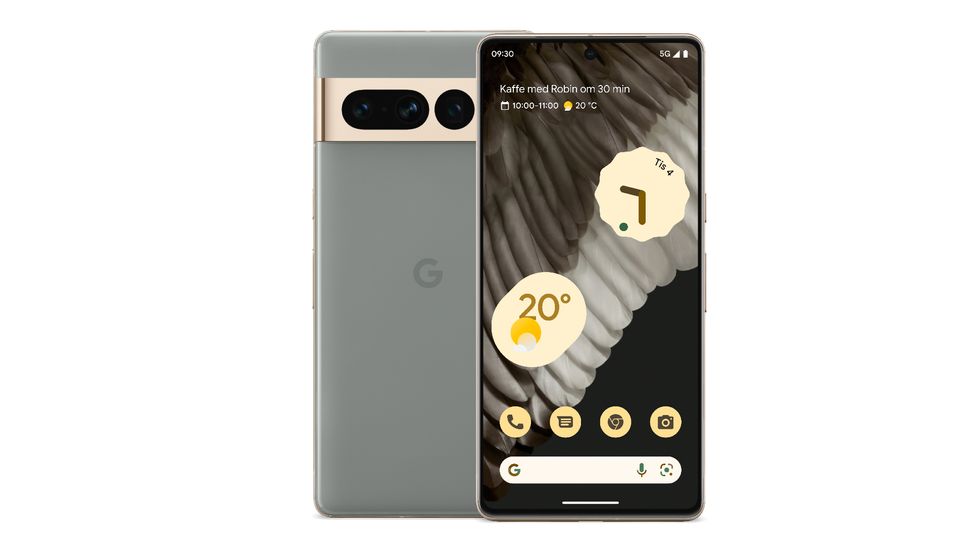 The Google Pixel 7 Pro takes amazing photos with ease, night and day, but it also takes the photo experience further than ever before – it actually made our photos from older phones look better. For now, that's something you can only do with a Tensor G2-enabled phone like the Pixel 7 Pro; in fact, there are quite a few things the Pixel 7 Pro can do that none of its competitors even attempt.
The Pixel 7 Pro listens better – literally. It recognizes speech more accurately, making Google Assistant more useful. It doesn't just make photos better, it makes them more clear, and more inclusive, using Real Tone technology to enhance skin tones. It will soon make phone calls sound better.
We wish that the battery life were more impressive, and the Macro Focus mode wasn't as magical as many other Google Photos features. The phone delivers on some amazing promises, even if it can't keep them all.
Read our full Google Pixel 7 Pro review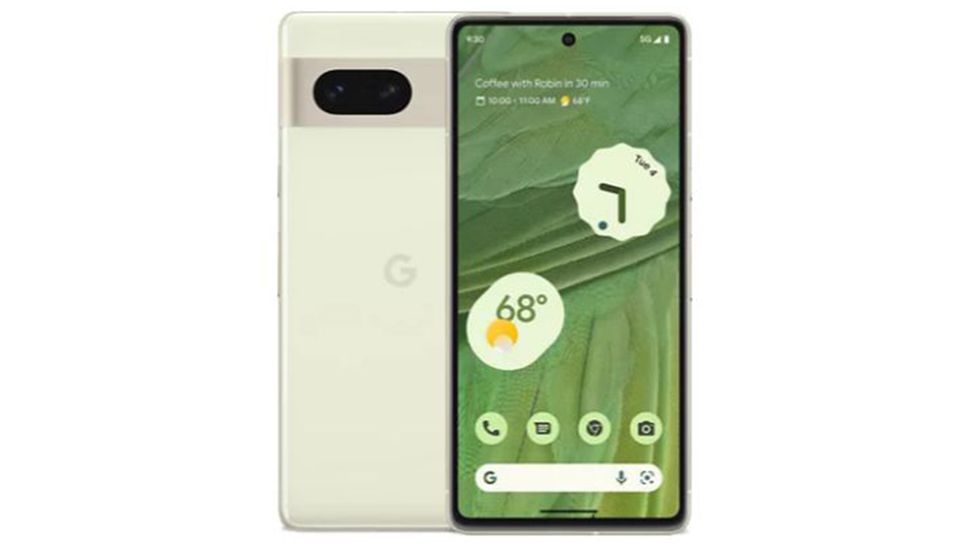 Like the Pixel 7 Pro, the Pixel 7 arrives with Google's latest Tensor G2 chipset, which, paired with Google's own take on an Android 13, delivers a satisfying user experience, with everyday tasks made that little bit easier.
The Pixel 7 sports a design that, while divisive, feels considered and premium. The cameras sit within an imposing aluminum band that helps the phone stand out from the crowd, especially in its price range, and the smaller 6.3-inch display size and thinner bezels (compared to the Pixel 6) mean the Pixel 7 is more comfortable to hold, and more pocketable, than before.
The biggest shortcomings are most notable in areas where this phone, by design, trails behind the Pixel 7 Pro, with its slower display and the absence of a telephoto zoom lens.
Even so, the user experience feels polished, the AI-supported features are unique and competent, and the promise of more functionality via forthcoming 'feature drops' mean this Pixel is only likely to get better with time. If you want a cheaper model, check out the Pixel 7a instead.
Read our full Google Pixel 7 review
The Google Pixel 6 Pro is arguably the first truly top-end phone Google has ever made, and certainly the first one in a while.
Yet it takes a different approach to most flagships, and to most Pixels. Its design is all-new, and very different to other phones from any brand. It won't be to everyone's taste with its big visor-like camera block, but it will certainly turn heads.
Google has also taken the unusual route of equipping the Pixel 6 Pro with a home-made chipset called the Google Tensor. This is designed with AI and machine learning in mind, and it's built specifically for the Pixel 6 range.
Add in a versatile triple-lens camera, with a 50MP main sensor, a 12MP ultra-wide and a 48MP telephoto (with 4x optical zoom), plus a 6.71-inch QHD+ screen with a 120Hz refresh rate, and this is an enormously exciting handset.
In our review we found that the battery life wasn't the best, but that aside this is the best Pixel you can buy.
Read our full Google Pixel 6 Pro review
The Google Pixel 6 isn't quite as exciting as the Pixel 6 Pro, but the most important features remain intact. That includes an unusual design with a three-tone color scheme, and the powerful new Google Tensor chipset, designed to improve photography, speech processing and more.
Beyond that, the Google Pixel 6 also has a dual-lens camera that we found capable of taking true-to-life photos, plus a sizeable 6.4-inch screen with a 90Hz refresh rate, and Android 12 out of the box.
It's also a remarkably well priced phone, making the Pixel 6 an ideal choice for anyone who doesn't feel the need to splash out on a true flagship, but still wants some high-end features.
The lack of a telephoto camera hurts it, and the battery life is average, but for the price you're paying these are small complaints.
Read our full Google Pixel 6 review
The Google Pixel 6a is a fairly small and lightweight phone that will easily slip into your pocket. It might feel a little cheap but an effective fingerprint scanner and an attractive 6.1-inch full HD+ screen helps counteract that.
The 12.2MP main, 12MP ultra-wide, and 8MP selfie cameras are all backed up with a plethora of neat AI software tricks and extras so you can create some great photos here. Even better is Google's Magic Eraser tool to remove unwanted elements (or people) from your snaps.
Offering mid-range performance works well for the Google Pixel 6a thanks to its clean stock Android 13, with the only real downside being fairly awful battery life. Despite that though, the Google Pixel 6a is worth checking out for those seeking out a small phone. If you want updated hardware, the Pixel 7a is worth considering, but we feel it doesn't offer quite as good value for money.
Read our full Google Pixel 6a review.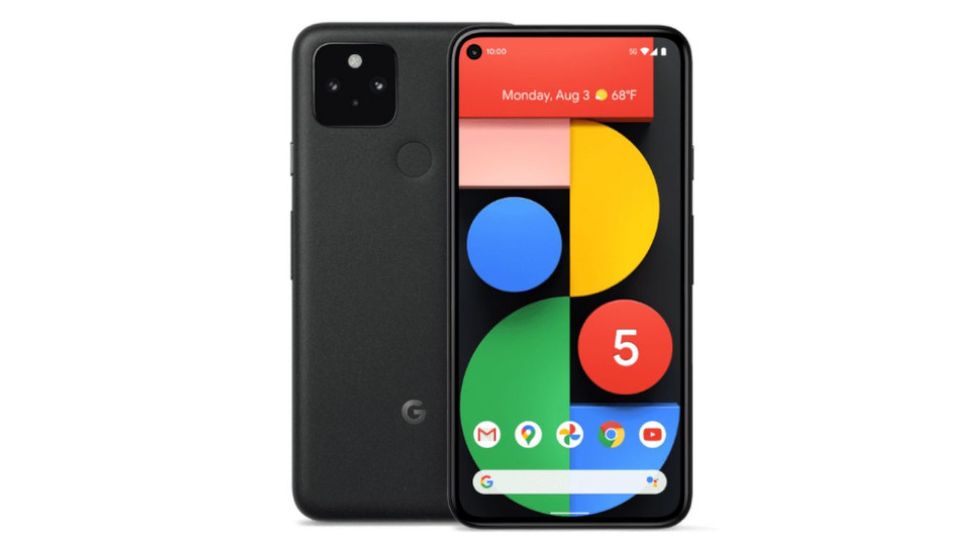 The Google Pixel 5 might drop some advanced features compared to its predecessor, but it means you get a simplified phone that still does everything you could want, and at a competitive price. The standout feature is easily the Pixel 5's camera software with a plethora of different editing tools and plenty of ways to create better imagery from your snaps.
The phone also offers superior battery life than before thanks to the backup plan of the Extreme Battery Saver feature which claws things back to the very basics when you're running low.
It's those little things combined with the clean Android interface of the Google Pixel 5 that makes it an appealing proposition at an attractive price. Just keep an eye out for that slightly slower processor than the competition and the removal of Soli - Google's touch-free gesture control system. They're small sacrifices for an otherwise good smartphone.
Read our full Google Pixel 5 review
A lot like the Google Pixel 4a 5G but with a better battery and a slightly bigger screen, the Google Pixel 5a is a solid improvement upon an already good phone.
Its 6.34-inch Full HD Plus OLED display looks great, and its 12.2MP main camera and 16MP ultra-wide camera offer a plethora of features that mean you'll be able to take some great snaps even in the dark.
Expect reliable performance too with Android 11 out of the box, fast speeds when browsing, playing games, or anything else you fancy doing.

Read our full Google Pixel 5a review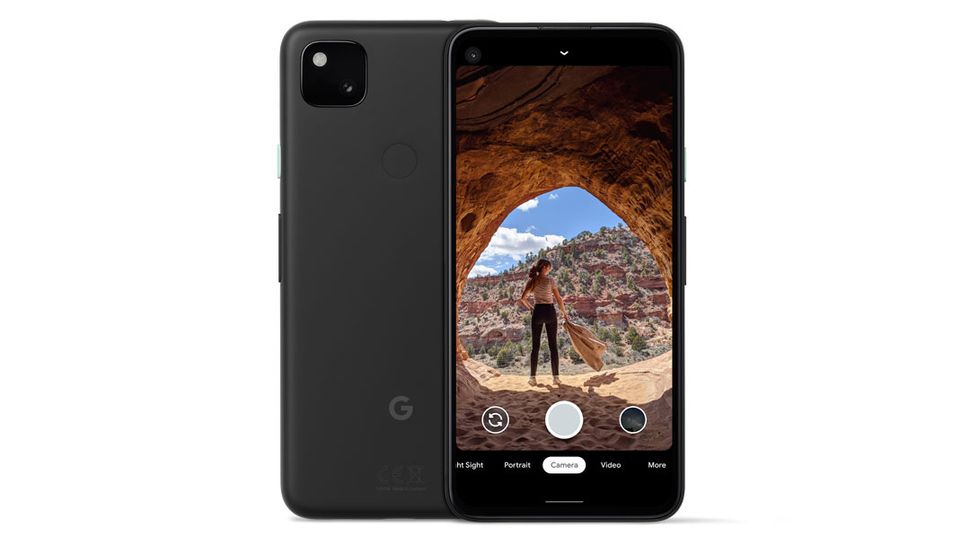 The Google Pixel 4a is the company's affordable take on the Pixel 4, with a few corners cut from the Pixel 4 in order to get the cost lower.
It has a single rear camera, a plastic body, and a physical fingerprint sensor, all traits of cheap phones, but if you don't want all the top features of the Pixel 4 you likely won't mind those compromises.
In addition it's a pretty small phone, and given how rare sub-6-inch-screen phones are in 2020, that might be enough to sway some.
Read our full Google Pixel 4a review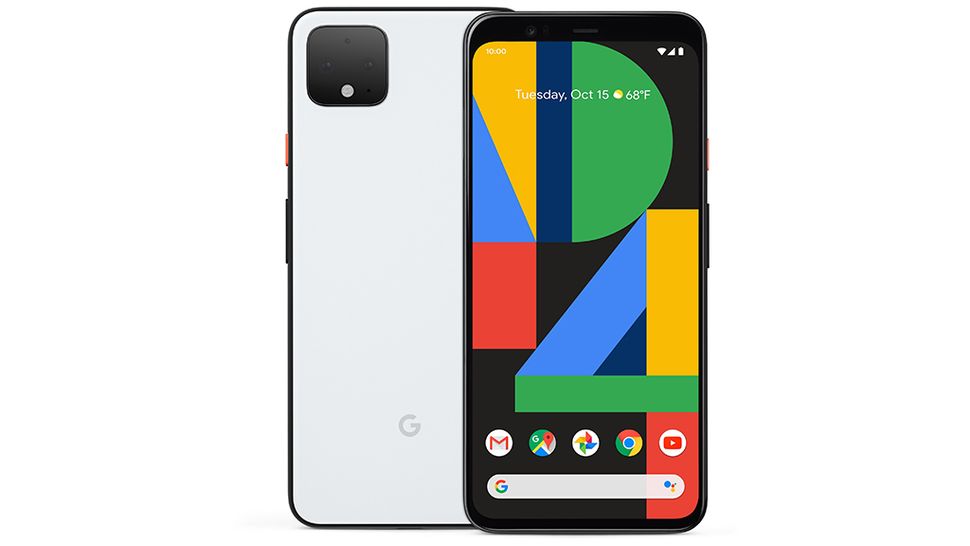 The Google Pixel 4 XL used to top our list of the best Pixel phones - until the Pixel 5 debuted - and it also avoids some of the pitfalls its non-XL sibling had.
The Google Pixel 4 XL has a top-end camera, high-quality display, two selfie cameras, and a few neat features designed just for the Pixel 4 range like Soli, offering touch-free gesture controls.
Sure, the phone is a bit behind in a few ways - its chipset was slightly dated even at the time of release, its battery is rather small, and it doesn't have as much storage as some phones. But its strengths outweigh its weaknesses and that's why it's so high in this list.
Read our full Google Pixel 4 XL review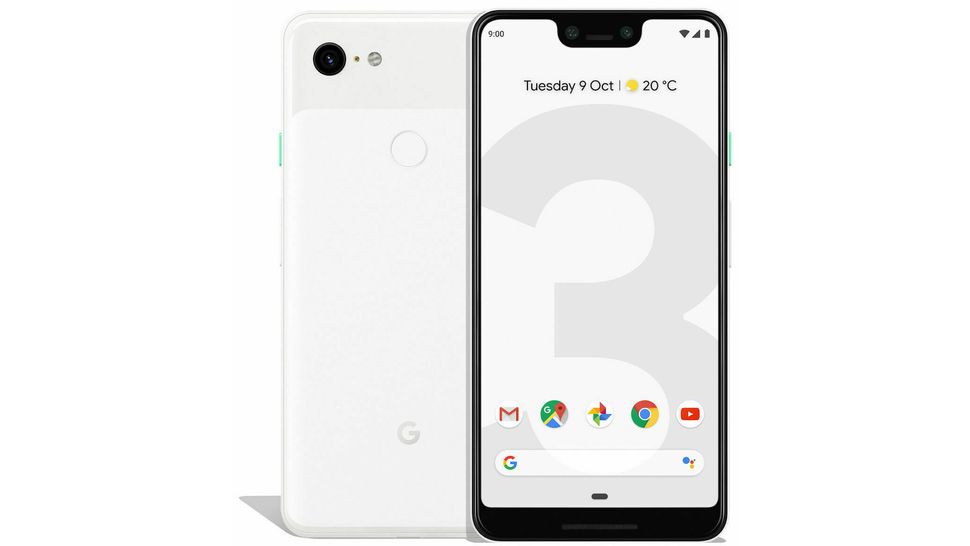 The Google Pixel 3 XL is one of the oldest phones on this list, but it's more affordable than some of the others as a result, which is why we can recommend it to you.
The Pixel 3 XL has a great camera as we've come to expect from Pixel phones, but it also has a high-quality screen and, slightly unusually for a Pixel phone, a long-lasting battery too. It was a great phone when it came out, and it still is, even though it's getting on a bit now.
The phone has been discontinued, but if you can find it somewhere it's definitely worth considering.
Read our full Google Pixel 3 XL review