The best Samsung phones 2023: top Galaxy handsets ranked
Best
Contributions from
last updated
A series to Ultras, Z Flips to Folds, we've tested and ranked Samsung's best phones
Best Samsung Phones: Quick Menu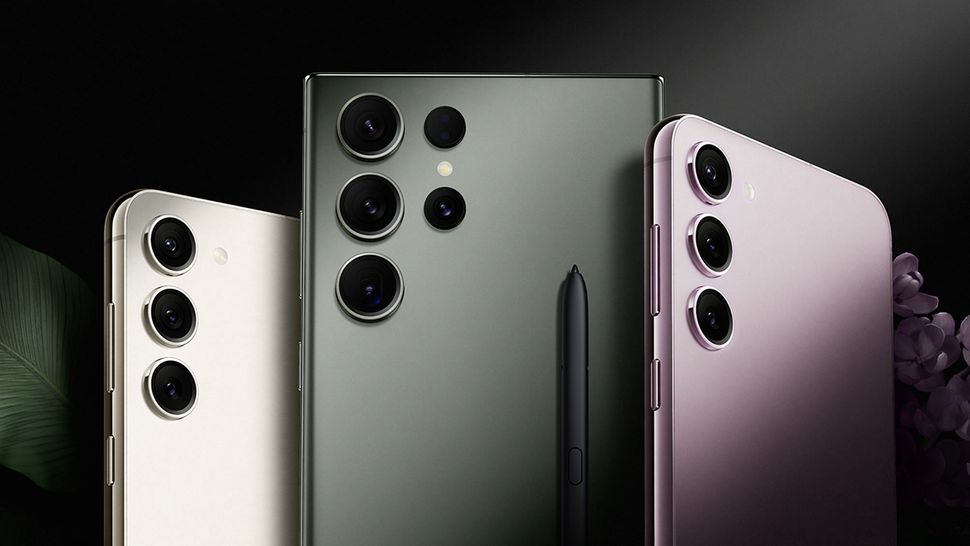 1. The list in brief
2. Best overall
3. Best value
4. Best 2022 phone
5. Best foldable
6. Best clamshell
7. Best compact flagship
8. Best compromise
9. Best discounted
10. Best budget
11. How we test
Alongside Apple, Samsung is perhaps the world's most prominent phone maker, with a reputation for creating feature-rich devices with great camera technology, refined designs and heaps of innovation.
There's a level of ability and consistency from Samsung's phones that frequently lands them in several of our top buying guides; especially prominent lists like best Android phones and even best smartphones, when it comes to the company's Galaxy S devices.
The company spends a huge amount of time and effort refining its phones's photographic and video capture capabilities too, paying off by landing them in our best camera phones guide time and again, as well.
If you're looking for something cutting edge, the company's has cemented itself as the defining brand within the current foldables market too, with its latest Samsung Galaxy Z Fold 5 and Galaxy Z Flip 5 being among the best foldables in the world, right now.
We've tested thousands of devices over the years, from the best iPhones to the best cheap phones and best gaming phones, so we know what we're talking about.
Read on as we take you through the best Samsung phones, with links to our in-depth reviews included alongside a quick overview of each model.
The quick list
This section gives you an abridged rundown of our pick of Samsung's top phones, available right now. With details on design, key features and specs, our reasoning for why each phone is worth your time and money, and a star rating based of our in-depth reviews, which you'll also find links to down below.
Best overall
1. Samsung Galaxy S23 Ultra
The best Samsung phone
A groundbreaking camera and bespoke chipset make the Samsung Galaxy S23 Ultra the best Samsung phone money can buy right now.
Best value
The best value Samsung phone
Good looks, an excellent display and impressive cameras combine to make the Galaxy A54 one of the best value options on the market.
Best foldable
3. Samsung Galaxy Z Fold 5
The best foldable Samsung phone
Not just the best foldable Samsung but also the best foldable overall, the Z Fold 5 is a do-everything device with few compromises. Pricey, though.
Best clamshell
4. Samsung Galaxy Z Flip 5
The best clamshell Samsung phone
The compact Z Flip 5 fixes most of its predecessor's biggest flaws to become, without question, the best clamshell phone you can buy.