Samsung Galaxy S24: latest news, rumors and everything we know so far
News
Contributions from
last updated
Samsung's next Galaxy entries will likely land next year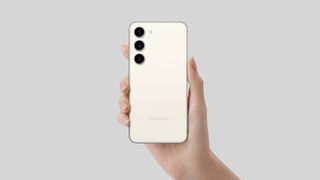 (Image credit: Samsung)
The Samsung Galaxy S23 line came to market back in February 2023, so it's high time we looked ahead to what the Samsung Galaxy S24 (and its siblings) might bring to the mobile table next year.
Samsung's latest flagships are three of the best phones money can buy right now (read our Samsung Galaxy S23 review, Samsung Galaxy S23 Plus review and Samsung Galaxy S23 Ultra review to find out why), and early signs suggest that the next few entries in the brand's popular S series will continue to push boundaries for mobile performance and battery life.
Naturally, we're still a couple of months away from the release of the Samsung Galaxy S24 line, but we've nonetheless put together this one-stop guide to all the latest news and rumors surrounding Samsung's next Galaxy S phones.
Samsung Galaxy S24: release date
Could land on January 17
There might not be a Samsung Galaxy S24 Plus
Samsung debuted its Galaxy S23 phones at Galaxy Unpacked in February, with the Galaxy S23, S23 Plus and S23 Ultra all going on sale from February 17. The Samsung Galaxy S22 range was revealed around the same time a year prior, so we'd expect next year's Galaxy Unpacked event – which will likely fall in either January or February – to play host to the launch of the Galaxy S24 line.
So far, all the Samsung Galaxy S24 release date rumors point to January, so that's probably the most likely month. Some have got more specific, with one source claiming the Galaxy S24 will land in mid-to-late January, and the most recent Samsung Galaxy S24 release date rumors pointing to January 17.
We've heard that date twice now, with a second source additionally claiming that pre-orders for the Samsung Galaxy S24 will open on January 18, and the phone will ship by January 30.
It's worth noting that we don't yet know whether Samsung will again release three Galaxy models in the S24 line – a vanilla S24, an S24 Plus and a Samsung Galaxy S24 Ultra. The company has stuck with a three-pronged release strategy every year since 2020, but The Elec reports that Samsung may be preparing to ditch the Plus variant due to "polarization in the flagship product market" and the "stagnation of the entire smartphone market". Though we've elsewhere heard that the Plus is still planned.
Samsung Galaxy S24: price
Likely to be upwards of $799.99 / £849 / AU$1,349
Prices might be similar to last year
The Ultra could cost more than the S23 Ultra
We haven't heard much about Samsung Galaxy S24 pricing, but using this year's Galaxy S23 phones as a marker, though, we can safely assume that the vanilla S24, S24 Plus, and S24 Ultra will cost at least $799.99 / £849 / AU$1,349, $999.99/ £1,049 / AU$1,649, and $1,199.99 / £1,249 / AU$1,949, respectively.
Indeed, one Galaxy S24 price leak points to prices remaining similar to the current models.
However, one older leak points to the Samsung Galaxy S24 Ultra costing even more than the S23 Ultra, so you'd better get saving.
Samsung Galaxy S24: colors
We've heard a few rumors concerning potential Samsung Galaxy S24 colors, with the first coming from serial Samsung leaker Ross Young.
According to the tipster, the Galaxy S24, Galaxy S24 Plus and Galaxy S24 Ultra will debut in four colors: Black, Gray, Violet and Yellow. As with the Samsung Galaxy S23, it's likely that Samsung will make additional color options available exclusively through Samsung.com, and Ross Young claims these will be orange, light blue, and light green.
We've now heard that exact same selection also mentioned by leaker @UniverseIce, who has a fairly respectable track record.
Another big leak suggests that those indeed will be the colors that we're going to see, and that the same colors will be available with the Samsung Galaxy S24 Ultra – only they'll have slightly different names.
For comparison, the Galaxy S23 line shipped in Phantom Black, Green, Lavender and Cream, while the Samsung Galaxy S22 shipped in Bora Purple, Phantom White, Green, Pink Gold and Phantom Black.
If Young's claim rings true, the Galaxy S24 will mark the first yellow Samsung phone since the Galaxy S10e, which launched in Canary Yellow back in 2019. But the Galaxy S24 might also mark the first Samsung phone since the Galaxy S9 to not be made available in white (the S23's Cream is de facto white).
Samsung Galaxy S24: design and display
Likely to have roughly the same screen sizes as last year
iPhone 15 Pro-style designs rumored for the S24 and S24 Plus
The S24 Ultra might have a slightly different camera layout
Assuming there are three models in the S24 line, you'll likely have to decide between the Galaxy S24's 6.1-inch display, the Galaxy S24 Plus's 6.6-inch one, and the Galaxy S24 Ultra's 6.8-inch screen (that's assuming these phones adopt the same display sizes as their respective predecessors.
That said, the standard and middle models might be marginally larger, at 6.17 inches and 6.65 inches, respectively, according to one Galaxy S24 Plus screen leak. The latter phone may also come with a WQHD display, meaning it could be closer to the S22 Ultra than the base S24.
Unless Samsung rocks the boat, we'd expect the vanilla model to stick with the S23's 120Hz AMOLED display (2340 x 1080 pixels), with the S24 Plus and S24 Ultra sporting the S23 Ultra's glorious dynamic AMOLED 2X panel (1440 x 3088 pixels), as well as its dynamic refresh rate that can scale between 1Hz and 120Hz. That might top out at 144Hz this time around though.
However, one leak suggests both the Samsung Galaxy S24 and the Galaxy S24 Plus will also be able to dynamically adjust their refresh rates between 1Hz and 120Hz. Their predecessors could only drop to 48Hz, so this would be a big upgrade, and could help improve battery life.
There's also talk of a new, more power efficient M13 OLED panel at work on at least the S24 Ultra, with scale of production dictating whether this more power efficient panel also gets used on the S24 and S24 Plus. Also on the screen front, we've heard that all three Galaxy S24 models might have a peak brightness of 2,500 nits, which would make them the brightest smartphone screens on the planet.
Since then, another source has echoed that brightness claim and also said that all three Samsung Galaxy S24 models will get an M13 screen.
Intriguingly, the actual look of the phones may be very different to what we're used to. Samsung recently hired Hubert H. Lee, a former design executive at Mercedes-Benz, to lead its smartphone and smartwatch design department from 2023 and beyond, so the S24 and S24 Ultra may veer away from recent Galaxy S models in terms of aesthetics.
Indeed, several leaks point to design changes for the Galaxy S24 and S24 Plus, with both phones reportedly in line for smaller bezels. They're rumored to be getting slightly flatter edges, too, following the lead of the Galaxy Z Fold 5 and, ironically, the iPhone 15 Pro. Recent Galaxy S24 render leaks (below) seemingly corroborate this.
We've also seen renders of the Samsung Galaxy S24 Plus with a similar design, and of the Samsung Galaxy S24 Ultra, with no real changes other than smaller bezels, some of which can also be seen below. Leaked dummy units of the Galaxy S24 and Samsung Galaxy S24 Plus also show the same design as these renders.
Image 1 of 5
That said, another leak suggests that actually the Samsung Galaxy S24 and Galaxy S24 Plus will look identical to their predecessors, while the Galaxy S24 Ultra will only have a slightly tweaked camera layout. Another still says the S24 Ultra could flatten out its display and join the S24 and S24 Plus, leaving curved displays in the past.
We've seen leaked case images too, which also show all three Samsung Galaxy S24 models with near identical designs to their predecessors.
Image 1 of 3
We've also heard though that the Samsung Galaxy S24 Ultra might use titanium for its frame, rather than the aluminum of its predecessor. Titanium is stronger relative to its weight, but also more expensive.
The same source has since made this claim again, though specifying that the Galaxy S24 Ultra will use a titanium alloy, and that it will apparently weight 233g. That's 1g less than the S23 Ultra, and if the change in frame material is the main factor affecting the weight then that's likely to mean the S24 Ultra will be substantially stronger than its predecessor.
Another source (The Elec) also points to a titanium frame for the Samsung Galaxy S24 Ultra, and one leaker actually claims that all three Samsung Galaxy S24 phones will ship with iPhone 15 Pro-style titanium sides, but since this rumor contradicts reports from other prominent tipsters, we'd suggest taking it with a pinch of salt for now, even if newly-leaked spy shots of a supposed S24 Ultra apparently show the titanium frame off up close.
Perhaps the most comprehensive leak regarding the design of these phones has come from Windows Report, and we can see minimal changes from the Galaxy S23 handsets, as well as the colors that the handsets will be available in.
Samsung Galaxy S24: camera and battery
Largely the same camera hardware as last year has been rumored
The Galaxy S24 Ultra might have some upgrades to its 10x telephoto
The Ultra might have a 50MP telephoto camera
As for the phone's cameras, tipster Ice Universe claimed that Samsung would replace the S23 Ultra's telephoto sensor with a "new solution" on the S24 Ultra, while the phone's main camera "will remain the same."
The Galaxy S24 Ultra is expected to replace the telephoto sensor and adopt a new solution. I think the main camera will remain the same or be slightly changed.December 28, 2022
More recently, another tweet from RGcloudS suggests the S24 Ultra will adopt a "Gen4 optics" zoom camera design to "significantly improve" the phone's zoom capabilities.
In practice, that could mean a wider 2.5-2.9 aperture and the possibility of 150x digital zoom on the S24 Ultra, which would offer better low-light performance than its predecessor and trump the latter's already impressive 100x Space Zoom capabilities.
We've elsewhere heard that these upgrades could mean a variable telephoto camera, which can move between 3x optical zoom and 10x. It's not totally clear whether it would be able to optically zoom to levels between those two (such as 5x) or just to those two levels though. Either way, it would mean only one telephoto lens is needed rather than two.
Disappointingly though the same source has since said that while this feature was planned, it now won't be happening, and that the Samsung Galaxy S24 Ultra will have the same cameras as the S23 Ultra, other than "minor improvements" to the 10x zoom lens. That would mean a 200MP main camera, a 12MP ultra-wide, a 10MP 3x telephoto and likely a 10MP 10x telephoto.
They also add that apparently the standard Galaxy S24 and Samsung Galaxy S24 Plus will have the same 50MP main camera as their predecessors.
That said, another source claims that Samsung will use a 1-inch sensor in the Samsung Galaxy S24 Ultra. This would allow more light in, likely improving low light shots and dynamic range. However, the source doesn't have much of a track record, so we're skeptical.
Indeed, Ice Universe – who was one of the original sources pointing to a variable optical zoom – has since returned with detailed camera specs from "Korean sources" and they don't include either a variable zoom or a 1-inch sensor.
In fact, they're exactly the same specs as the Samsung Galaxy S23 Ultra has, including exactly the same sensors, with the only different being a '+' version of one of the sensors being used instead, which they claim makes for a "negligible" improvement.
But in a more recent leak, the same source has said the Samsung Galaxy S24 Ultra will have a new 50MP 3x zoom telephoto camera, which is at odds with their claim above.
Another source has echoed this 50MP camera claim, but said the other cameras will all have the same megapixel numbers as on the Galaxy S23 Ultra.
More recently still, @UniverseIce has returned with the claim that the Samsung Galaxy S24 Ultra won't have a 10x optical zoom at all, which sounds very unlikely, since this is a key feature of the line. That said, other sources have since backed this up, pointing to a 5x optical zoom instead, though the Galaxy S24 Ultra might still have 100x digital zoom.
So the leaks are a bit all over the place, but most of them now point to minimal camera changes for the Samsung Galaxy S24 Ultra at least, with less known about the cameras on the other models.
When it comes to the selfie camera, it looks like there won't be any change: we'll get a 12MP camera again, and no under-display technology. Once upon a time the Ultra model got an upgraded selfie camera, but not any more.
Beyond the hardware, the cameras might get an AI upgrade, as Samsung has applied for trademarks for Magic Pixel, Flex Magic and Flex Magic Pixel, which sound like photo editing features.
As for the battery, that might see improvements, with a report claiming that Samsung is working on an electric-vehicle style battery for smartphones.
This would use a stacked rather than rolled design, allowing for 10% greater capacity in the same space. Though whether this will be ready in time for the Galaxy S24 is less clear.
We've also seen a certification pointing to a 4,900mAh battery in the Samsung Galaxy S24 Plus and a 5,000mAh one in the Samsung Galaxy S24 Ultra. That would mean a slight upgrade for the Plus model, as the S23 Plus was 4,700mAh, but no change for the Ultra.
Those same specs have been mentioned elsewhere, with the source adding that the standard Samsung Galaxy S24 will have a 4,000mAh battery, making it 100mAh bigger than the S23.
We've also heard 5,000mAh mentioned again for the Galaxy S24 Ultra, along with 45W charging, which is the same charging power as the S23 Ultra.
More recently, another certification has emerged, which also mentioned 45W charging for the Samsung Galaxy S24 Ultra, as well as for the Galaxy S24 Plus, but said the standard Samsung Galaxy S24 would be limited to 25W. Those are all identical speeds to the previous models.
Samsung Galaxy S24: specs and features
Expect an extremely powerful new Snapdragon 8 Gen 3 chipset
Samsung might have an exclusive 'for Galaxy' version of the chipset
Might use an Exynos 2400 in some regions or models
More baseline RAM than the last few generations
Under the hood, the phones will probably be running Qualcomm's latest Snapdragon chipset, which looks set to be the Snapdragon 8 Gen 3 come 2024.
That said, some regions might get an Exynos 2400 instead, which will probably be slightly less powerful. Alternatively, Samsung might equip the standard Galaxy S24 with an Exynos 2400, while the Plus and Ultra models get a Snapdragon 8 Gen 3. Another report has also claimed the S24 Ultra would be equipped with the 8 Gen 3 in all regions, strengthening the possibility of that being the case.
In any case, every model in the Galaxy S23 line runs on a bespoke version of Qualcomm's already impressive Snapdragon 8 Gen 2 processor, so the Snapdragon 8 Gen 3 versions of the Galaxy S24, S24 Plus, and S24 Ultra are sure to be even more powerful handsets than their predecessors. The Exynos models likely will be too, but perhaps not to the same extent.
Indeed, a leak suggests that the Snapdragon 8 Gen 3 will be significantly faster than the 8 Gen 2, and new benchmark scores for both the Galaxy S24 and Galaxy S24 Ultra seemingly confirm as much.
Per a Geekbench listing, Samsung's next base model achieves a single-core of 2,051 and a multi-core score of 6,204. In our own testing, the Samsung Galaxy S23 achieved benchmark scores of 1,855 and 4,903, so it's safe to expect tangible performance improvements from the former phone.
Similarly, Samsung's next flagship, the Galaxy S24 Ultra, achieves a single-core score of 2,214 and a multi-core score of 6,744. In our own testing, the iPhone 15 Pro Max achieved benchmark scores of 2,935 and 7,207, respectively, while the Samsung Galaxy S23 Ultra achieved scores of 2,011 and 5,365, respectively.
Snapdragon gen 3 is indeed strongBigger jump compared to last genApparently the main contributor was arm itself, especially X4 & 1,4,3 configi think it's almost confirmed that gen3 for galaxy will beat bionic 17 frequency"on paper"up to 3.7+ghz for mobileMarch 3, 2023
We've also heard that the Samsung Galaxy S24 Ultra might come with up to 2TB of storage (which is double what the S23 Ultra has), and that the 256GB model might have 12GB of RAM. Though, oddly, this source also claims that there's a chance of a 128GB/8GB model, despite the S23 Ultra starting at 256GB.
Contradicting the quoted memory above, however, the same industry sources that stated the Ultra (and possibly the other S24 models) will get an M13 OLED display also claim that the baseline amount of RAM might increase across the board; with the standard Galaxy S24 starting at 12GB (rather than the current 8GB) and a jump to 16GB for the S24 Ultra.
We've heard a similar but not identical leak elsewhere, with one source claiming the Galaxy S24 and Galaxy S24 Plus will start at 128GB/8GB, but that there will also be a 256GB/12GB model, and that all Galaxy S24 Ultra models will have 16GB of RAM.
Similarly, a benchmark points to 12GB of RAM and an Exynos 2400 chipset in the Samsung Galaxy S24 Plus, which would make for a RAM upgrade but an undesirable chipset.
Most recently on the RAM front, it's been reported that the Samsung Galaxy S24 will have just 8GB, and the S24 Plus and Ultra will come in both 8GB and 12GB configurations.
We've also heard that the Samsung Galaxy S24 series could heavily feature AI, with one source describing the Galaxy S24 as an 'AI phone', and Samsung itself now applying to trademark 'AI Phone' and 'AI Smartphone'.
Samsung also recently announced its first on-device large language model (LLM), Samsung Gauss, and it would make sense for the Galaxy S24 to be the first Samsung phone that features these new AI capabilities. In fact, a recent Korea Times report suggests that Samsung Gauss will indeed debut on the Samsung Galaxy S24 line, so we're excited to see what this LLM brings to the mobile table.
That said, one source suggests that the Galaxy S24's AI skills could require a subscription.
Finally, Samsung might swap from Google to Bing for its default search engine on devices, which is sure to please Microsoft and almost no one else. Then again, a more recent report says this won't be happening.
Get daily insight, inspiration and deals in your inbox
Get the hottest deals available in your inbox plus news, reviews, opinion, analysis and more from the TechRadar team.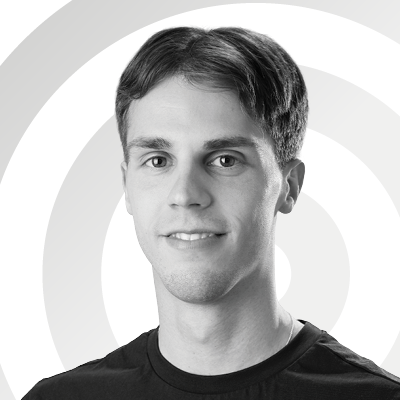 Axel is a London-based Senior Staff Writer at TechRadar, reporting on everything from the latest Apple developments to newest movies as part of the site's daily news output. Having previously written for publications including Esquire and FourFourTwo, Axel is well-versed in the applications of technology beyond the desktop, and his coverage extends from general reporting and analysis to in-depth interviews and opinion.
Axel studied for a degree in English Literature at the University of Warwick before joining TechRadar in 2020, where he then earned an NCTJ qualification as part of the company's inaugural digital training scheme.