The best Motorola phones 2023: top Moto smartphones for you
Best
Contributions from
last updated
The best Motorola phones you can buy today
VERDICT
REASONS TO BUY
REASONS TO AVOID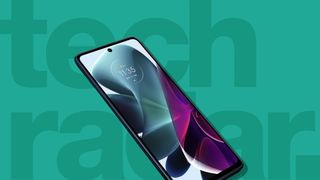 (Image credit: TechRadar / Motorola)
Motorola is one of the most iconic phone makers, and it's been making fantastic phones over the years. Recently, it's been especially on its game, with the best Motorola phones featuring a variety of well-designed, well-built, and well-specced phones which have impressed us in reviews.
The brand also everything from slab phones to clamshells that we think are some of the best foldable phones you can buy. So, whether handheld you're looking for, you'll likely find one from its line-up. What's more, Motorola excels in all those areas, with its top handsets often ranking among the best phones and the best cheap phones.
Of course, some of those models are better than others, and you have to do your research so you end up with the ideal Motorola phone to meet your needs. And, you have to make sure that you know what you want and what you need before you commit. The first thing to decide when picking a Motorola phone then is how much you're looking to spend, and whether you want a conventional smartphone or a foldable one.
We've extensively tested and reviewed quite a few Motorola handsets by way of a full review. This means we've used them and lived with them for a period of a few weeks, so we know which ones are worth your while. And to help you along, we've listed all the best Motorola phones below. They're ranked according to our preference, but don't be afraid to choose one of the lower-ranked options, as they'll still be excellent for some people.
If none on this list catches your eye, don't worry. We're constantly updating this guide and make sure to add any new models that are worthy of a spot on the list (and removing old models which have seen better days). Though, if you've decided that a Motorola phone isn't for you, you should take a look at our best Android phones or best iPhones guides as well.
The best Motorola phones 2023
Why you can trust TechRadar We spend hours testing every product or service we review, so you can be sure you're buying the best. Find out more about how we test.
The best Motorola phone you can buy
Specifications
Dimensions:
161.2 x 74 x 8.6 mm
Battery:
4,600mAh/5,000mAh
Rear camera:
50MP + 12MP + 50MP
Reasons to buy
+
Slim, light, and comfortable design
+
Vibrant, bright screen
+
Super-fast charging and long battery life
Reasons to avoid
-
Android updates not guaranteed
-
Underwhelming camera, despite specs
-
Annoying bloatware on setup
The Motorola Edge 40 Pro is the absolute best Motorola smartphone released so far. The company manages to keep pace with all the latest specs, including the Snapdragon 8 Gen 2, large amounts of RAM and storage, and a super bright screen paired with a high refresh rate.
After reviewing it, we feel it's the closest thing you'll get to a Pixel-like experience without buying one of Google's Pixel handsets. It could even be better when one considers the advantages Qualcomm's chips have over Google's, its incredible stamina, and the very fast charging. Two flaws we can note:
Though the camera isn't the best, it is very good, and the versatility of its sensors plus the ability for raw capture means you can tweak whatever the camera gives out.
The second flaw? Motorola isn't the best at delivering timely Android OS updates as Google. With Google moving away from that model, that may not be the dealbreaker it once was.
Read our in-depth Motorola Edge 40 Pro review
The best Motorola foldable you can buy
Specifications
Dimensions:
170.8 x 74 x 7 mm (unfolded) 88.4 x 74 x 15.1 mm (folded)
Screen size:
6.9-inch / 3.6-inch
Resolution:
1080 x 2640 / 1056 x 1056
Reasons to buy
+
More stylish than a Galaxy Z Flip 4
+
Huge cover display is actually useful
+
Cool vegan leather and unique colors

Reasons to avoid
-
Last year's specs
-
Not water resistant enough
-
Too expensive for what you ge
The Motorola Razr Plus, sold globally as the Motorola Razr 40 Ultra, is the nicest Motorola foldable released so far and one of the best clamshell foldables to come out this year as a whole.
In our review, we described it as a major evolutionary step for smartphones, one that goes beyond what previous ones have offered. With the Galaxy Z Flip 5 out, that's not necessarily so sure anymore, but it matters little. The Razr Plus stands on its own as an excellent phone. When unfolded, it's so thin as to recall the original Razr, while the huge display means your content receives the breathing room it deserves.
When the display is closed, a large square external screen offers access to select apps that still encourage you to get off your phone so as to preserve the concept of these clamshell foldables, while still allowing you access to content.
There are few flaws here, but none that we can't forgive. The older processor? Still serviceable in 2023. Slower updates? As we noted with the Edge 40 Pro, that's ot as important in 2023 as it once was. It's a Razr thin clamshell phone, and that's still awesome.
Read our in-depth Motorola Razr Plus review
The nicest feeling Motorola phone you can buy
Specifications
Dimensions:
158.4 x 72 x 7.6 mm
CPU:
Mediatek Dimensity 8020
Reasons to buy
+
Svelte design
+
Solid software
+
Attractive pricing
+
Fast 68W charging
Reasons to avoid
-
Historically weak software support
-
Curved screen can be a bit annoying
-
Unremarkable haptics
-
Average camera
The Motorola Edge 40 is the smaller counterpart to the Edge 40 Pro and the nicer-feeling of the duo. It's incredibly thin and light at a time when most phones are moving towards thicker and heavier, and it has excellent battery and charging despite all that. As with all Motorola phones, the software is clean and reminiscent of Google's Pixel phones. The MediaTek Dimensity chip is here to save costs, and it does so rather excellently, preserving power while maximizing performance and efficiency. MediaTek is no longer the black mark it once was.
It has a couple of flaws, most notably the average cameras. That's a Motorola flaw, and one you'd have to deal with if you're going to enjoy this phone. It's also likely to be a victim of Motorola's inconsistent software update policy. That is to say, you'll get updates. When? Well, that's up for debate. Depending on where you are, it may be available far more widely than the Motorola Edge 40 Pro, and at a more attractive price. It is not currently being sold in the US, though it may come as the Motorola Edge 2023, should Motorola follow past patterns.

In the meantime, you can consider the Motorola Edge 30 Fusion as a similar US alternative. It has a premium design and looks really close to the Edge 40 and was crafted at a time when Motorola started adopting that design language. It's a year old now, but that means you can get it for around $300, should you want it.
Read our in-depth Motorola Edge 40 review
A premium alternative
Specifications
Release date:
September 2022
Dimensions:
161.8 x 73.5 x 8.4 mm
Storage:
128GB/256GB/512GB
Rear camera:
200MP + 12MP + 50MP
Reasons to buy
+
Premium design
+
Super-fast charging
Reasons to avoid
-
200MP is unnecessary
-
Zoom camera could zoom further
The Motorola Edge 30 Ultra is fantastic value for a flagship phone. It has a high-end Snapdragon 8 Plus Gen 1 processor that's ideal for power-hungry processes as well as gaming. A 144Hz refresh rate on its 6.67-inch FHD+ display looks great for all content from streaming to browsing online. A glass front and back with a metal frame ensures it looks expensive and premium too. Reviewing the Motorola Edge 40 Pro, we felt it was quite reminiscent of the Edge 30 Ultra. Luckily, Motorola and other retailers have kept this phone around somewhat, and you're able o save some money now that it's been about a year.
A 200MP main camera is potentially overkill for most people but it's a cool-sounding selling point and produces generally bright and colorful images.
The presence of fast-charging with very good battery life will please most users. Rounding things off nicely is stock Android 12 (now updated to Android 13), ensuring you get a nice clean, customisable interface.
Read our in-depth Motorola Edge 30 Ultra review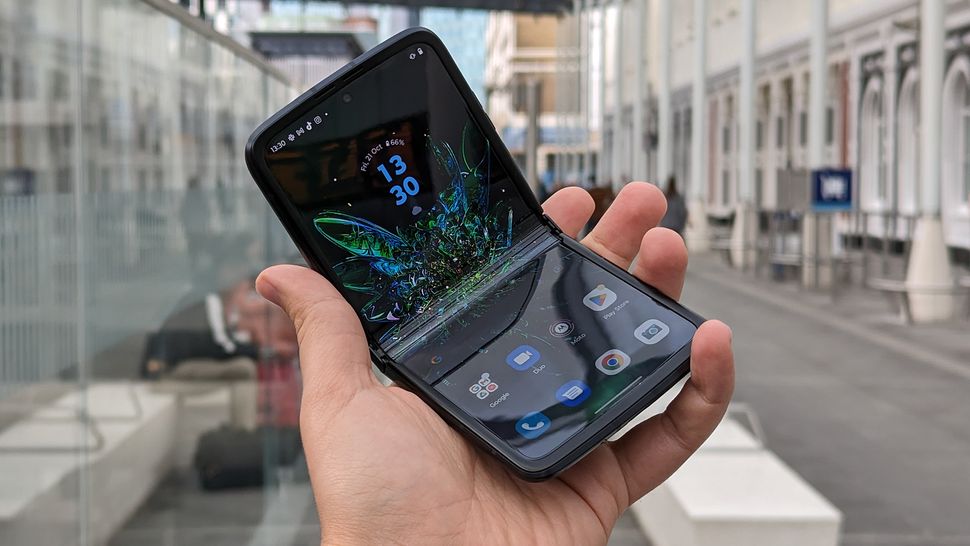 5. Motorola Razr 2022
Another foldable to consider
Specifications
Release date:
August 2022
Dimensions:
167.0 x 79.8 x 7.6 mm (unfolded) 86.5 x 79.8 x 17 mm (folded)
Storage:
128GB/256GB/512GB
Reasons to buy
+
Good battery life
+
Barely-there display crease
Reasons to avoid
-
Performance issues
-
Expensive
The Motorola Razr 2022 addresses the issues of its predecessor. It has a 6.7-inch notch-free full HD+ pOLED panel that looks great with a barely noticeable crease in the display. Ideal for split-screen multitasking and media, the Motorola Razr 2022 exudes style as you use it thanks to that foldable design.
A 144Hz refresh rate should mean it's ideal for gaming although its Snapdragon 8 Plus Gen 1 chip is unusually stuttery at times, suggesting poor optimization somewhere along the line.
Despite that, the Motorola Razr 2022 is still attractive, thanks to its clean interface, decent battery life (for a flip foldable), and a surprisingly good camera, in the form of a large 50MP wide sensor with OIS and a 13MP ultrawide lens. Throw in the in-display 32MP selfie camera and this slightly older RAZR makes for a pleasant dip in the foldable pool.
The Razr has since been superseded by the Razr 2023 (sold as the Razr 40 in some markets). As Motorola sells it at a discount currently, it still deserves a place on our list for the forseeable future.
Read our in-depth Motorola Razr 2022 review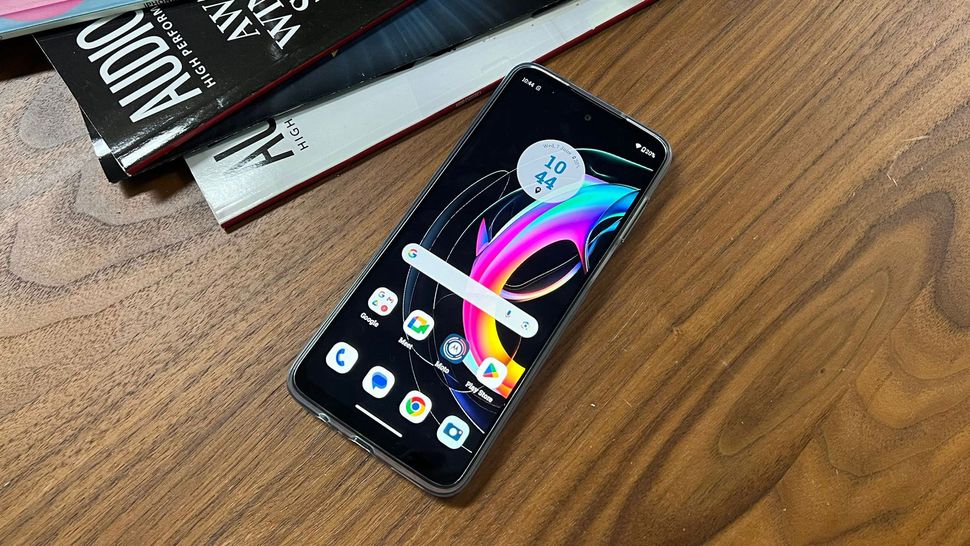 A cheaper Moto option
Specifications
Dimensions:
162.7 x 74.7 x 8.2mm
CPU:
Snapdragon 480 Plus 5G
Reasons to buy
+
Amazing battery life
+
Cheap 5G
+
Water repellent design
Reasons to avoid
-
Poor camera
-
720p display
-
Slow charging
The Moto G53 5G is one of those really cheap phones you purchase because it is very cheap, offers 5G support, and has a 120Hz display. For anything else, think camera, fast charging, even mobile contactless payments, you'll have to look elsewhere. At £170 though, it's a compelling buy for people who just want the basics – and online reviews on retailers show buyers raving about the sheer value.
Reviewing the Moto G53 5G, we found that Motorola made careful choices here to hit a low price point. The 120Hz refresh rate helped keep navigation smooth, and the phone felt nice to hold, There's even microSD support, a useful feature that's been losing support in smartphones as higher base storage and cloud storage options both work to make that unnecessary in higher priced phones.
It is a phone that costs more than a little under £200 though, so you'll have to keep that in mind as you evaluate the camera, the plastic build, and the low-resolution display.
Read our full Motorola Moto G53 5G review here
How to choose the best Motorola phone for you
The first thing you need to ask yourself is "how much am I willing to spend?". If you've got no set budget, and can splash out a bit, the Edge or Razr series is what you want to consider. If you don't want to break the bank, though, stick to the G series.
After that, think about what the key features you need are. Do you need a great camera? A durable device? A high-res screen? A long-lasting battery? Fast charging? Lots of performance power? Most of the G-series phones are decent in all areas, but certain models stand out in certain departments, and we've highlighted these in our rankings.
You should also consider whether you want lots of software updates or if the newest version of Android isn't quite as important - Motorola doesn't always keep its handsets updated for very long, so older phones may already have been discontinued.
Which Motorola phone is the newest?
Despite releasing its phones in quite a sporadic pattern, there is a rhyme and a reason to the naming behind the phones.
The Edge series sees a new number each year - in 2021 it was the Edge 20 series, and 2022 brought the Edge 30, and so on. The Razr is also easy, as this foldable phone is often named after the year - so Razr (2022) and so on.
The G series is a little bit harder, but each new version gets a new suffix number - so if you see the G35 next to the G33, you know which is the newer version. The first number refers to the relative ranking - so the G55 will be as new as the G75, but not as high-end.
How we test Motorola phones
Simple: we put our SIM cards into the phone we're testing, load over all our apps and contracts, and simply use the Moto phone as our own for several weeks.
This means we don't just test the performance power, battery life and screen brightness in controlled, lab settings, but we get a great idea of the everyday work performance of the handset.
This also helps us stumble upon the little quirks, both the good and bad ones, that you might not normally find just by looking at a phone: if there are specific software bugs, or finickity fingerprint sensors, or if the phone overheats, we'll notice it.
Since we test most of the smartphones released in our regions, testing them in a hands-on way like this also means we can compare key features between phones, which really helped with creating this ranking.
Sign up to receive daily breaking news, reviews, opinion, analysis, deals and more from the world of tech.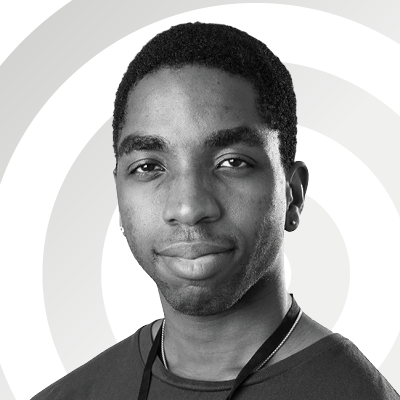 A UK-based tech journalist for TechRadar, helping keep track and make sense of the fast-paced world of tech with a primary focus on mobile phones, tablets, and wearables.
When not writing on TechRadar, I can often be found reading fiction, writing for fun, or working out.